Nature Photo Gear
Nature Photography can be extremely challenging for visitors to game reserves. The right nature photo gear is half the problem solved.
When we first started visiting African national parks this was the scenario that I think many of you can relate to...
"Hi Mom, look at the picture I took in Etosha..."
"Very nice dear - what is it?"

"Well Mom, if you look over to the right of the picture you can see the rhino..."
NEED WE SAY MORE!?

If you are visiting an African national park it will most probably be an expensive event with travel and accommodation costs. You don't want to find yourself thousands of miles from home with the wrong nature photo gear or to find that you are missing a critical accessory!
Nature photography can be extremely rewarding if you buy the right nature photo gear.
Having the right gear is 50% of the solution...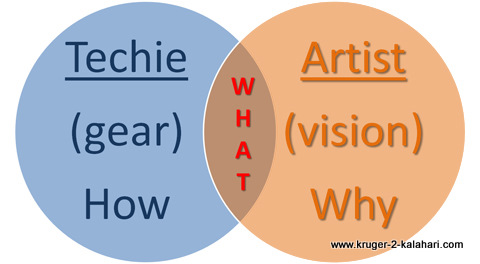 We all have some 'Techie' in us - the desire for new gear - and we all have some artisitic talent in us - our creativity and vision to make our photographs.
When the 'how' (our nature photo gear) overlaps with our 'why' (vision) we get the most effective 'what' (end result).
We will share with you our recommendations from our twenty years of experience of the most appropriate nature photo gear for an African safari.  
But before we do, here is a video from David du Chemin on 6 intelligent purchase suggestions:

1. Buy travel tickets / make lodge bookings
2. Education – buy books, attend photo workshops
3. Get a Quality tripod 
4. Backups – buy hard drives /cloud storage
5. Get your pics out there – buy a quality printer
6. Buy a calibration tool for your monitor
The following pages will provide you with tips and suggestions on nature photo gear that has enabled us to capture these kinds of photographs...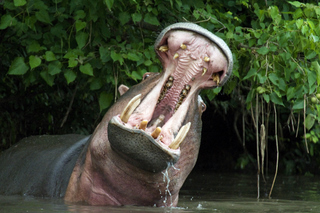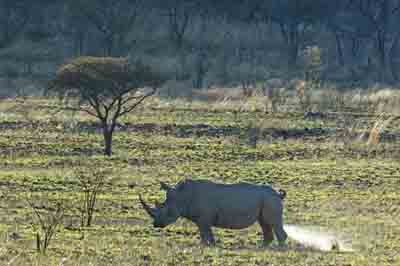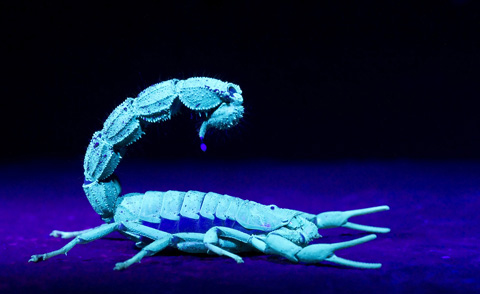 In 2008 we started entering the Wildlife Photographer of the Year Competition that is owned by the Natural History Museum and BBC Wildlife Magazine.
Eight of our images made it to the semi-final stage of the 2008 contest,  five images made it to the semi-final stage of the 2009 competition and one image made it to the final round of the 2012 contest.
We selected the above four images from among those chosen pictures to give you an idea of what type of photographs appeal to the judges.
In addition, this monitor lizard photograph, taken in the Kruger National Park, was our winning image in the SANParks Best Public Sightings Award for November 2008…
And this fish eagle photograph, taken at Sunset Dam in the Kruger National Park, was Jennifer's winning image in the SANParks Public Sighting of the month for August 2009...
In 2010 our image of a gecko kill won third place in the Insect and Reptile categury of the Captured Images contest and our image of a Purple Pod Terminalia seed won first place in the DSLR plants category in the SANParks 2010 Photographic competition.
Our recommendations on gear for photographing in African game reserves will focus primarily on what equipment we use, how we learnt to use our equipment, what equipment is needed for specialist areas, how we got published, and the importance of entering contests.
Nature photo gear is 50% of the solution to getting good photographs. The other 50% is knowing how to use your gear and having the right attitude and vision.
Our focus here is on the first half - the right gear.
All the gear below can be used for the four areas of nature photography, namely Birds, Landscapes, Macro and Wildlife.
The gear for birds and wildlife are basically the same and are discussed in the points that follow. (With birds being so much smaller than most mammals, you may want to look at getting a Spotting Scope). 
We also discuss where to use your gear - photographing from hides, motor vehicles, camps and picnic sites.
We then have two bullet points that deal with the specialist areas of Landscape and Macro photography gear and lastly we end with a list of our top-10 nature photo gear dealers from whom we purchase most of our gear.


---
The photographic equipment that Jenny and I use will first be discussed. This will include what camera bodies and lenses and why we chose these.
• We will also go into more detail on which is the best safari camera, which is the best safari lens and is there still such a big difference between pro and consumer lenses.
a
• Then we'll look at protecting your gear from dust, heat, vibration and knocks.
• We will show you how to best clean your digital camera sensor as dust spots do not look good on a photograph.
• Then we'll look at our photographic accessories.

• We'll also discuss our general accessories.

• Bean Bags are simple yet effective supports for cameras and lenses. They can be used in hides, vehicles and many places where tripods are too cumbersome.
• We will also discuss what we feel is the Best Safari Beanbag

• Tripods are crucial if you want to get sharp images. We will look at the tripods and related accessories that we use.
• This brings us to the tripod head. We use ball heads and three different gimbal heads, which we discuss here

• Quick Release Clamps are a crucial part of being able to effectively and efficiently use tripods and tripod heads.
• Remote Cords are an inexpensive yet crucial accessory for a nature photographer. Here we discuss three different remotes that we use.
• Teleconvertersor extenders as they are also sometimes referred to, can provide much needed magnification, which is what nearly every wildlife photographer needs on most days!
• Stacking Teleconverters enables you to get even more magnification, but at what price? We are talking here not of the monetary price but the resulting image quality.
• Night photography can be daunting for many people but we'll show you how you can also get amazing photographs of nocturnal animals within the camps.
• Spotlights are important for watching game and also for walking around camps at night. Here we'll discuss which game viewing spotlight we have found to be the brightest of the bunch and what other torches we use.
• The Best Safari Flash depends on what your needs are and from which camps you will be photographing from.

• Memory Cards are critical to your photographic safari as they store all your precious images.
• Photo Editing Software can be expensive. If you cannot justify buying Photoshop then here we list some good photo editing programs that are free.
• Digital Photo Technology is changing so rapidly how can a person keep up?!
• Canon or Nikon? We have read so many articles and blogs that ask this question - here is our take on it.
• Digital Photography Filters - which are the best for nature photography?
• In nature photography, and specifically for African Safaris, which is the Best Camera Bag?

• You can also learn more about the importance of having the right nature photo gear by reading our Interviews with Professional Nature Photographers
---
• All the game reserves that we recommend are self-drive reserves so we will show you exactly how we photograph from vehicles

• We highly recommend photographing from within the camps so will be discussing which camps are most suitable for game viewing and wildlife photography from the comfort and privacy of your own bungalow or from public viewing areas.
• Photographing from hides can be challenging so we will discuss which hides are our favorites and why.
• Photographing from Picnic sites can be rewarding, especially in the Kruger National Park. We will discuss which picnic sites are our favorites.
---
• Landscape Photo Gear can be some of the smallest, lightests and cheapest gear yet can provide excellent results. Here we discuss the equipment we use for photographing landscapes.
• Macro Photography Gear can allow you to get really unusual close-up photographs. Here we discuss our macro equipment.


Our Top-10 Nature Photo Gear Dealers
Over the past 20 years we have dealt with many nature photo gear dealers around the world and we have come up with our list of the top-ten in terms of quality products, at good prices with excellent service.
1. Birds As Art (BAA) - eBooks, books, tripod heads, beanbags,
2. Outdoorphoto - they are based in Centurion, South Africa, and tend to stock the hard-to-find items such as the Better-beamer, arca-swiss clamps, Eyelead sensor cleaning stick, etc.

3. Kameraz (photo store in Rosebank, Johannesburg, South Africa) I buy most of my Nikon cameras and lenses from them, either new or pre-owned
4. Kirk Enterprises (ball heads, flash brackets etc.)
5. Lynx Optics - distributors for Lightforce Spotlights
6. Naturescapes Stockists of most photographic accessories including the Apex bean bag and Eckla car door mount
7. OPG (Outdoor Photo Gear) - eBooks, beanbags, tripod heads, window mounts and many other accessories

8. Nikon - we have had excellent service from Nikon Service and Repair 
9. Singh-Ray - Filters of superior quality
10. Wimberley - makers of the Wimberley gimbal head, sidekick, plamp, QR plates, flash brackets etc.

There are other nature photo gear manufacturers like Walt Anderson who makes the Better Beamer and Walt Anderson Panning plate but you can get these from Arthur Morris' Birds As Art or from Outdoor Photo Gear. Often I will need 2 or 3 items made by different companies and I will order them through one company such as BAA or OPG in order to save postage costs.
RRS (Really Right Stuff) ball heads, flash brackets, QR plates etc. This company used to be on my top-10 list as I have ordered flash brackets, QR plates, camera L-plates etc. from them but in 2011 I had a problem with two of their flash brackets. The locking mechanisms started to sag and my flash would end up horizontal!
I contacted them and the response was for me to buy a new one. I pointed out that the item was still under their 5-year warranty but the response was they cannot repair it or provide a discount on the new item as I did not buy it directly from them but via a BAA and they proceeded to quote from their company policy document and they said my item was 'second-hand' as I bought it via a non-authorized dealer, namely Birds As Art. If that was the case why did they not tell me that the item would not be under warranty before shipping it for me to BAA? Money before customer service I guess!
In order to save a few dollars they have chased me away as a client and in future I will be giving my business to companies that don't have such rigid company policies and show empathy towards their clients.
Bryan Geyer was the founder of RRS and when he owned the company it was a pleasure dealing with them. After he sold RRS it seems that customer service has become a low priority for them. With most of the above companies the client tends to deal with the owners like Clay Wimberley at Wimberley or Arthur Morris at Birds As Art. With RRS I used to deal with Bryan but now I am dealing with an employee who keeps coming back to me saying "the owners say..."!
I have had problems in the past with an incorrect filter from Singh-Ray, a Lightforce light that did not work from Lynx Optics, a macro flash bracket from Agno's in Italy that had missing parts - they were all immediately replaced at the manufacturer's cost regardless of where or when I had bought them.
RRS you could learn valuable lessons from these other nature photo gear dealers!
---
Return from Nature Photo Gear to Kruger-2-Kalahari Home Page
---
---

To make a safari rental booking in South Africa, Botswana or Namibia click here
---