Photo Travel Links

We are regularly surfing the web and come across some interesting sites for photography and African travel links.
These photo travel sites could relate to photography, wildlife, nature, national parks, relevant books, accommodation, food, getting around and so forth.
So when we find one of these good travel links we do reciprocal links, which are listed here for you to also enjoy.

We hope you noticed the word 'reciprocal' above. That means if you want to feature on our website, we would like to feature on your website.

Please don't ask us to link to your website and in return you will give us a 'shoutout' on your Facebook page. Why should we provide you with a long-lasting link and in return we get a one-day exposure on your social media?!
Kruger-2-Kalahari has a page rank of 5/10 and most of you, who want to 'do us a favor' by allowing us feature your websites, have anything from a 0/10 to 3/10 so even if you offered us a reciprocal link, what's in it for us...?!
The least you can do is offer a reciprocal link in return.
Come on guys, think this through before approaching other websites.

Courteney boots are worn and recommended by Africa's professional hunters and safari guides as well as their clients worldwide. Courteneys are hand made in a small workshop in Bulawayo, Zimbabwe. Unlike mass produced footwear made from "high tech" synthetic materials, we use only natural materials. We guarantee the comfort and quality of our products and promise many miles of enjoyable walking. Courteneys are manufactured the old fashioned way – they just don't make things like this anymore.
Gustafson Photo Safari
We lead dedicated photo tours to East Africa, South America, North America and other nature photography locations around the world. Our no-compromise safaris are designed to get you to the best locations so that you can make great images!
NatureScapes.net - for all your nature photography gear.

---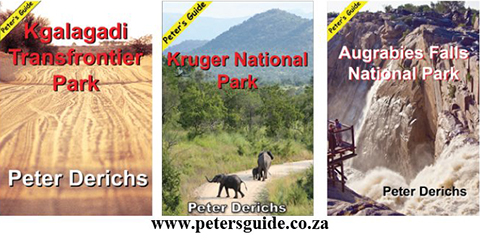 ---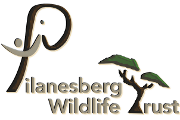 ---

SANParks
Official Website. Experience the beauty and diversity of South African National Parks, Travel and explore South Africa! Nature Conservation, Accommodation ...



South Africa Travel Guide – FindTripInfo.com
South Africa Guide to family and leisure travel, wildlife safaris, adventure activities, business and events.


Wildlife Safaris is an independent Tour Operator specializing in small group safaris to Kruger National Park. The company was established in 1971 and is a founder member of the SA Tourism Services Association (SATSA). Their tours are planned to suit clients looking for a comfortable standard of transport and accommodation together with an informative guide and successful Big 5 game viewing. Accordingly, prices are mid-range with personalised service and value for money
The Wild Card is a joint initiative by SANParks, Ezemvelo KZN Wildlife, Msinsi Resorts and Reserves, CapeNature and Big Game Parks of Swaziland that allows members unlimited access to all parks, reserves and resorts of the participating partners. Wild Cardholders do not pay daily conservation fees, instead for the annual cost of a Wild Card they get unlimited access. 

WildlifeCampus Offers full courses in:
Game Ranging (Field Guiding), Trails Guiding, Animal Tracks & Signs, Wilderness Navigation, The Capture, Care & Management of Wildlife, Geology, Palaeontology, Game Lodge Management, Game Ranch Economics, Wildlife Management, Human – Wildlife Conflicts, Birding by Habitat, Marine Biology for Guides, Divers & Enthusiasts, Mountain Guiding, Mammals of the South African Lowveld, FGASA Exam Preparation, Medically Important Spiders, Snakes & Reptiles of the Lowveld, The Behaviour Guide to African Carnivores, The Behaviour Guide to African Herbivores, The Behaviour Guide to African Primates, Hunting Debate, Astronomy, Survival, African Folklore, The Big"5" and The Guides Guide to Guiding.

Your Safari
Always wanted to go on safari but thought it was beyond your budget? Well, think again - we offer personalised itineraries tailor-made to YOUR budget, YOUR party, YOUR requirement - YOU decide, after all - it's YOUR safari...



---
Return from Photo Travel Links to Kruger-2-kalahari Home page
---
---

To make a safari rental booking in South Africa, Botswana or Namibia click here
---