About Us: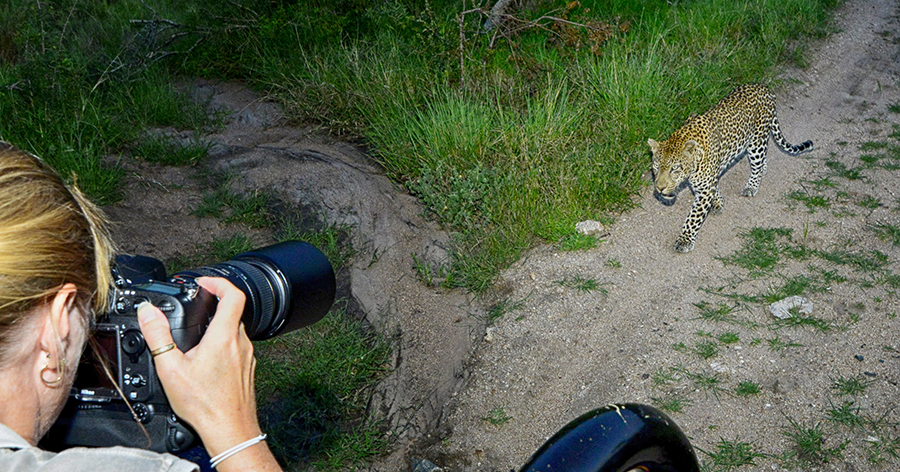 Jenny photographing a leopard up close and personal in the Sabi Sand Reserve, Greater Kruger National Park
Welcome to a Photographic Journey through the Lenses of two South African Photographers: 

Mario & Jenny Fazekas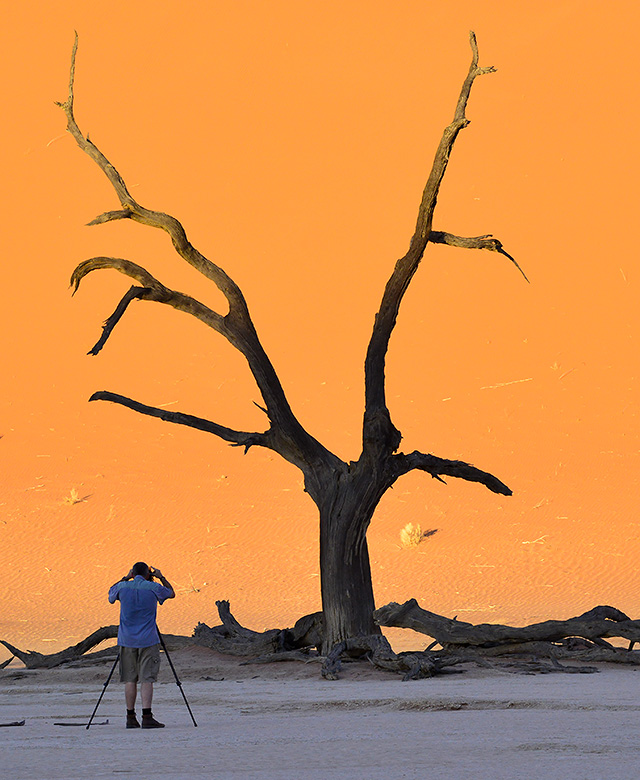 Mario photographing the trees in Deadvlei, Namibia
About Us...I was a city-boy who had lived in Johannesburg and Durban all my life. Jennifer, my wife, had tried numerous times to get me to go to one of the national parks but I was not interested. At the end of 1994 she got me as far as Old Joe's Kaia, which is about halfway between Johannesburg and the Kruger Park.
In 1995 she got me a bit closer as we stayed in Highgrove House, between White River and Hazyview, about 30 kilometers from the Kruger Park. The weather was overcast with rain for most of the time and then I looked eastwards and there was sunshine – it looked as though Heaven had opened up and the sun was shining on just that patch of ground 'over there'.
I asked the owner of Highgrove House where that sunny area was. The answer was 'The Kruger Park'.
You guessed it – we got in our car and followed the sun to the Kruger Park, entering at Numbi Gate as day visitors, and we were overwhelmed! It was a magnificent experience and we could not get enough of it. We quickly got rid of our point and shoot camera and bought an SLR - our photographic adventure had begun.
Since 1995 we have been visiting various African national parks - from the lush subtropical Kruger National Park to the red desert dunes of the Kalahari thirst-land and in this web site we share our passion of nature photography by showcasing a selection of our images that capture the essence of God's creation in these and other contrasting wilderness areas.
We have been shooting with Nikon photo gear since 1997 and we have been Nikon Professional Service members since 2008.
We've been on more than 1000 game drives on 140 African Safaris, 80% self-drive safaris and 20% guided safaris, and have spent over 900 days and nights in the African wilderness.
This website grew from our passion for wildlife photography and the African wilderness and it shares...
Our favourite camps, lodges & hotels
Our favourite chalets and tents
Rustic vs expensive lodges and reserves
Pros and cons of eating out or braaing (barbeque)
Most rewarding hides, waterholes and dams for wildlife photography
Shops and restaurants
Self-drive safari vs guided safari
Where to find animals
Best Photographic equipment for photo-safaris
Wildlife Photography tips
Southern Africa vs east Africa
And many other Kruger-2-Kalahari bests
So here is some more information about us...
Between 2012 and 2019 we published four PDF eBooks (or site guides as they are also known),


---
which are also available in the Amazon Kindle format.

We were hoping to publish two new ebooks in the 'Photographer's Guide' series, one on Madikwe Game Reserve and another on Namibia, beyond Etosha, but the Covid-19 Plandemic put those on hold.
We have also written many articles on Southern African safaris and photographing wildlife for Ezine@rticles and we have had our articles published in magazines like PhotographyBB Magazine. You can download PDFs of our articles below (right-click and then save to your desktop)...

Kgalagadi - a Nature Photographer's Paradise

Etosha - the Ultimate African Self-drive Photo Safari

Photographing Africa's Super Seven on a budget

We were never big fans of entering photographic contests but then in 2008 we decided to give it a try.
• We entered the BBC Wildlife Photographer of the Year Competition, now known as the NHM Wildlife Photographer of the Year and eight of our images made it to the semi-final stage of the 2008 contest and five images made the semi-final stage of the 2009 competition.
We skipped 2010 and became more selective with our entries in 2011, where one of our images got to the semi-finals. Then in 2012 one of our images made it to the final round - progress!
• And then we entered a few images in the SANParks Best Public Sightings Contest and one of our images was chosen as the winning image for November 2008 and then another image was chosen as the winning entry for August 2009.
• At the beginning of 2010 we entered some of our Kgalagadi photographs into the SANParks Captured Experiences contest and our Gecko photograph won third place in round two of the Reptiles and Insects category.
• In September 2010 one of our images was chosen as the winning entry for the DSLR plants category in the SANParks Photographic Awards 2010 contest. We entered a macro photograph of a purple pod from the Lowveld Cluster-Leaf...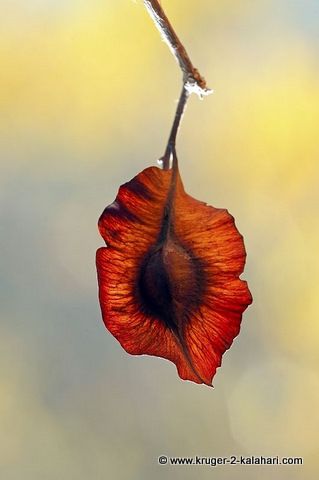 In 2023 we were thrilled to be included on a list of noted wildlife photographers for the LensesPro website.
There are some truly amazing wildlife photos in the article! My photo in the piece was a leopard drinking at the Punda Maria waterhole in the Kruger National Park, captured in 2018.
A PDF of the article can be downloaded here.
We have also been interviewed a few times - you can download our most recent interview HERE and you can follow us on:
So we, like you, are striving to get 'that shot' and to improve our creativity - we hope that reading about us and our experiences, tips and tricks will help you to have a better big-five holiday and to get 'your best shot'!
The following photographs will provide you with a snapshot about us and the parks we visit:

The Kruger National Park
We visit the Kruger National Park at least three times each year (it's just a 4-hour drive from our home!)...

This photograph of elephants crossing the Olifants River was taken from Olifants Camp in the Kruger National Park.
And we are also regular visitors to 
The Kgalagadi Transfrontier Park in the Northern Cape
Jenny and Mario having sundowners on top of a red Kalahari Dune in Twee Rivieren Camp - what a life!
Namaqualand on the Cape West Coast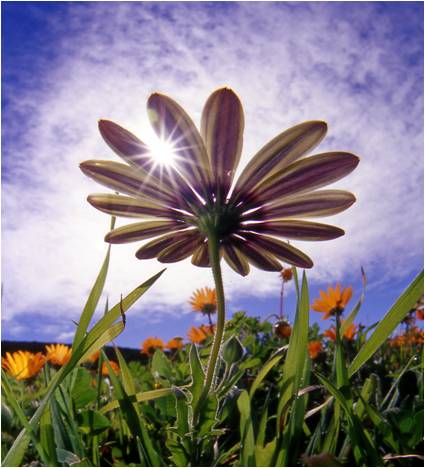 Namaqualand Daisy
The Pilanesberg in the North West Province of South Africa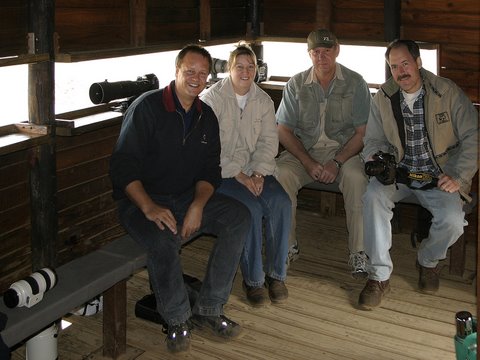 It's not only about us: Our photography friends - Cay (visiting from Germany), Jenny, Gerrie (he lives across the road from the Pilanesberg - how lucky can a person get!) and Mario at Ratlogho Hide, Pilanesberg
Etosha in Namibia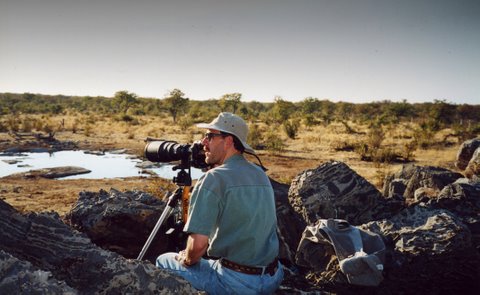 Waiting for the action at Halali Waterhole, Etosha.
Madikwe Game Reserve in the North-west Province of SA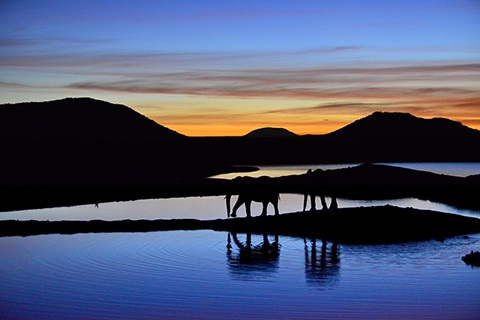 Elephants at Tlou dam
Lake Manyara, Ngorongoro Crater and Kilimanjaro in Tanzania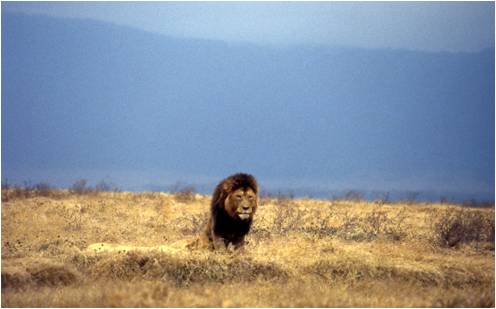 King of the Ngorongoro Crater, Tanzania
Our goal is to promote knowledge and understanding about the earth's last wilderness areas through images and our experiences. We want to portray Africa's flora and fauna in a way that conveys a passion for nature and a sense of wonder about God's creation.
All our photographs are taken either from motor vehicles, rest camps or hides in the national parks and game reserves. We use Nikon equipment and ensure sharp photographs by utilising mainly VR (Vibration Reduction) lenses, tripods and bean bags.
This web site was created in 2008 but prior to that it existed for a short time with the following URLs:
www.krugertokalahari.co.za
www.kruger2kalahari.com
Our motto is: A Bad Day on Safari is Still Better Than a Good Day in the Office!
And that's all about us!
---
Return from About Us to Kruger-2-Kalahari Home Page
---
---

To make a safari rental booking in South Africa, Botswana or Namibia click here
---