Safari Car Hire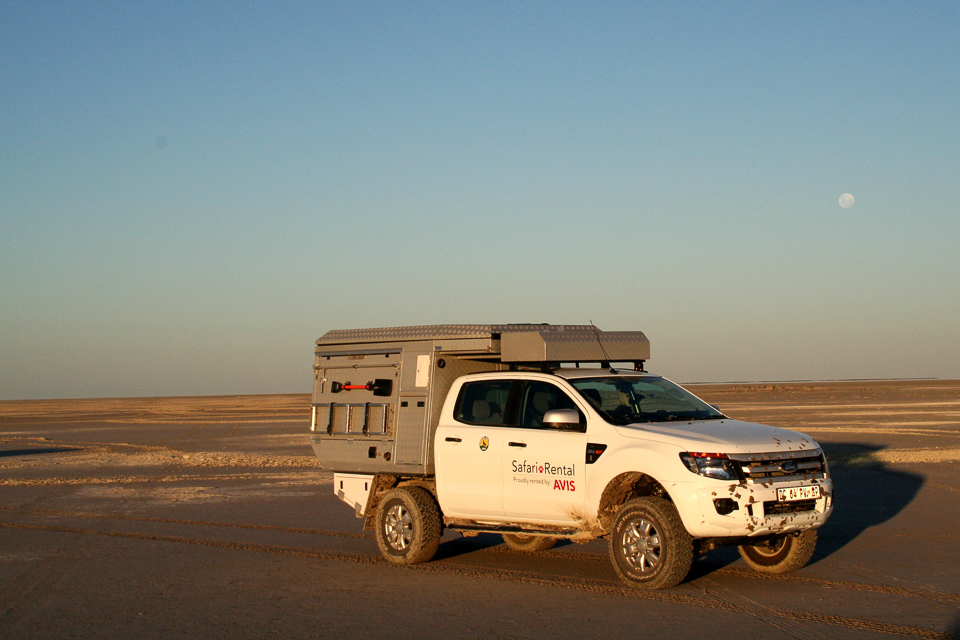 Living in South Africa we own a 4x4 vehicle – we enjoy the extra freedom it provides and also the extra height for game-viewing. Most visitors, however, need only a sedan when visiting Namibia, South Africa and Swaziland, with a few exceptions. If you're visiting the Skeleton Coast or Caprivi Strip in Namibia and some of the wilderness camps in the Kgalagadi you will need a 4x4.  
Safari Car Hire - Who to Choose
In addition to our many photo safaris each year, I do a lot of travel for business throughout southern Africa as we have clients in Namibia, Botswana, Swaziland, Lesotho and we have done the odd trips to Mozambique, Malawi, Zimbabwe and Zambia.
As a result we have tried all the car hire companies and most are good with AVIS being our favorite.
At the other extreme, we had very bad experiences with Thrifty Car Hire so we definitely don't recommend them. I was collecting a car from King Shaka airport in Durban from Thrifty and the car would not start - it took multiple tries before it started. I then asked for another vehicle but was told there are none - instead I was given the mechanic's phone number in case I break down!!
Their cars are not looked after and I could see this just by looking at them - full of dents and scratches on the outside and add to that not wanting to start - a potential disaster! 
All the other car hire companies fit somewhere in between AVIS and Thrifty with erratic service, sometimes good sometimes bad.    
The main complaint we hear from visitors is that the person serving behind the car-hire counter isn't friendly or helpful. When standing in the queues I listen to how some visitors speak to the car-hire staff and it's not pleasant, so I do understand why some of the employees are in a bad mood!
Yes, you are the client and you have the power but if you're nice to car-hire staff, waiters etc., you get a better service experience. I make a point of greeting people with a smile, maybe even joking and I see how their mood changes.
Sometime it's been to my benefit as the car-hire person has upgraded me to the next class vehicle - I guess they were so surprised at experiencing a warm and friendly client, instead of a surly and gruff person, that they decided to reward me, so being 'nice' is highly recommended! 

Safari Car Hire in 'Easy' Self-drive Countries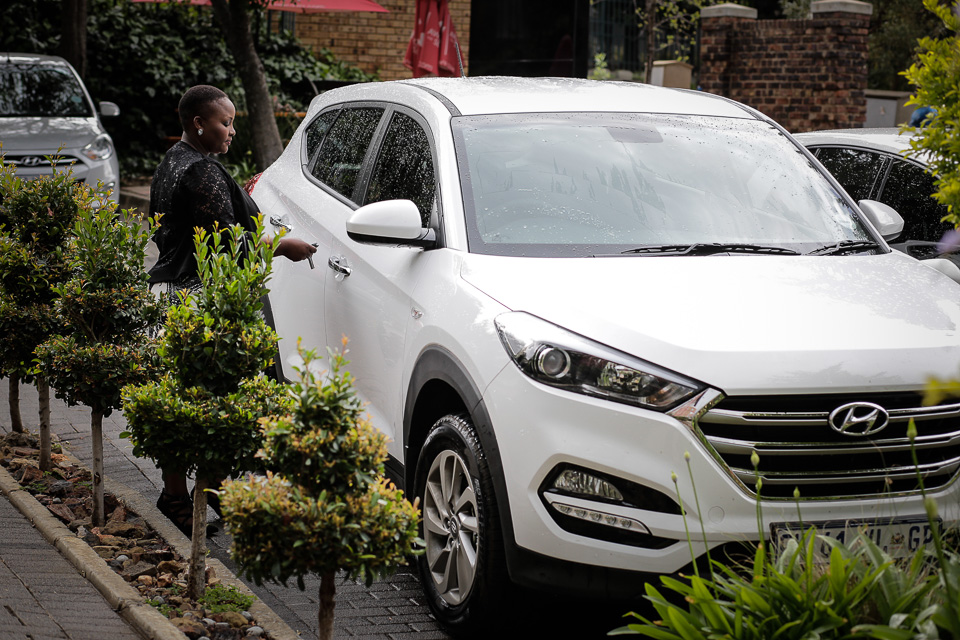 Namibia, South Africa, Botswana and Swaziland have excellent networks of tarred roads with frequent road signs, good coverage of cellular networks and petrol is widely available. The dirt roads in Namibia are in excellent condition and usually provide a very smooth ride.
Generally distances traveled are substantial, but traffic densities tend to be low (outside the main city centers) and travel times are reasonable. This is how long it takes us to reach our favorite parks and some neighboring capitals from our home in western Johannesburg (West Rand):
Pilanesberg: 2 hours (150 kms)
Madikwe: 3 hours (300 kms)
Kruger Park: 4 hours to Malelane Gate (400 kms) and 5 hours to all other gates (500 kms)
Kgalagadi: 10 hours (975 kms)
Etosha: 2 days (1700 kms)
Windhoek: 1-2 days (1400 kms)
Mbabane, Swaziland: 4 hours (360 kms)
Gaborone, Botswana: 3.5 hours (340 kms)
Maseru, Lesotho: 4 hours (350 kms) 

Safari Car Hire in '4x4' Self-drive Countries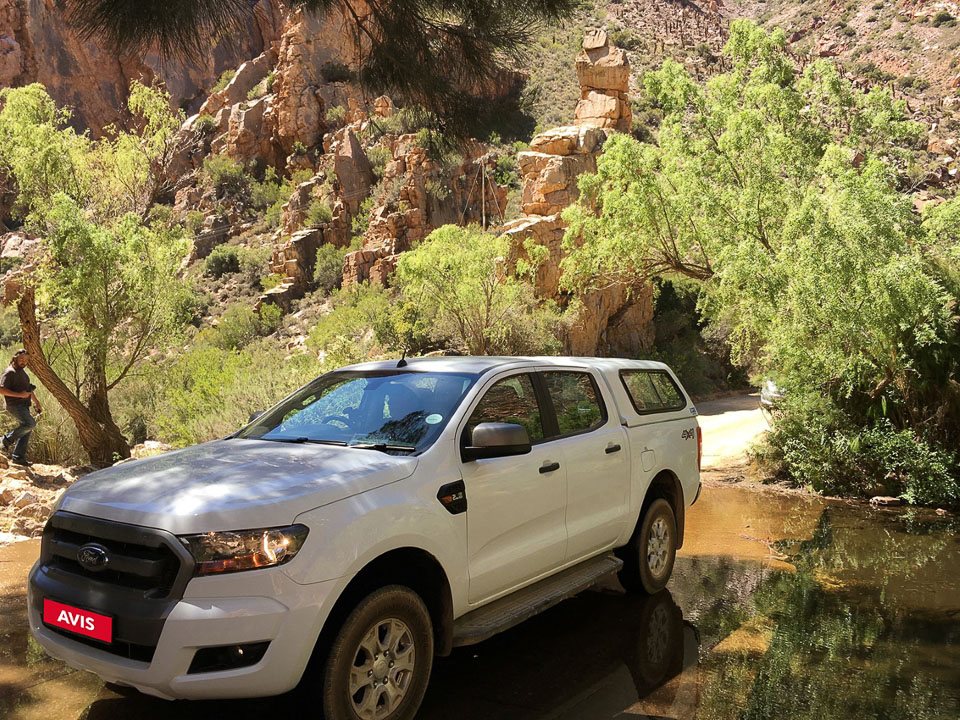 If you are travelling just to the capitals of Botswana (Gaborone) and Lesotho (Maseru) or travelling to Namibia through Botswana on the Trans-Kalahari highway, then a sedan is fine but if you will be visiting the parks or driving through the remote parts of the countries then a 4x4 is a must.
The Trans-Kalahari highway that runs through Botswana and connects South Africa and Namibia is a tar road in very good condition but petrol is not widely available so fill up whenever you get the chance. There are petrol stations at Jwaneng, Kwang and Charles Hill/Buitepos. 
Safari Car Hire in 'Adventurous' Self-drive Countries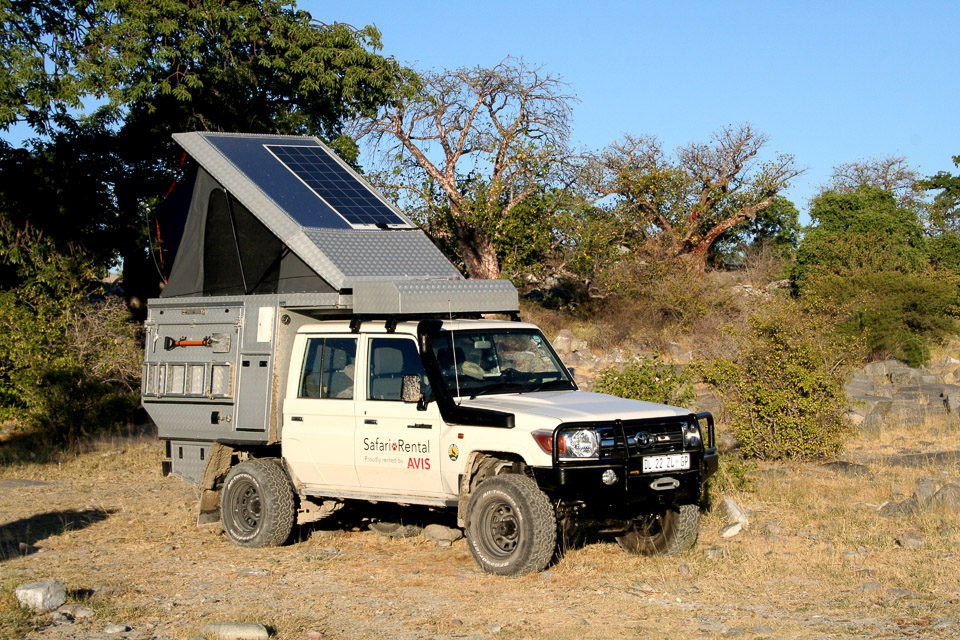 The rest of the southern and east African countries, Kenya, Malawi, Mozambique, Tanzania, Uganda, Zambia and Zimbabwe, have a poor infrastructure so a 4X4 is a must and you need to be ready for an adventure! The travel times that you are used to in the USA, Europe and South Africa do not apply to these countries! 
Of the above countries I have visited all except Kenya and Uganda. The tar roads in all these countries are badly potholed and the time to travel can be doubled. When I visited Tanzania I wanted to drive from Dar es Salaam to the Serengeti. The distance, via Arusha, is about 960 kms on tar roads.
This distance would normally take me no more than a day. It ended up taking me 2 days just to reach the Ngorongoro Crater, 100 kms short of the Serengeti! I was driving a Toyota Landcruiser but even that vehicle cannot overcome the many deep potholes so you end up driving at an average speed of 60-70 kms/h instead of 120 kms/h.    

Southern African Parks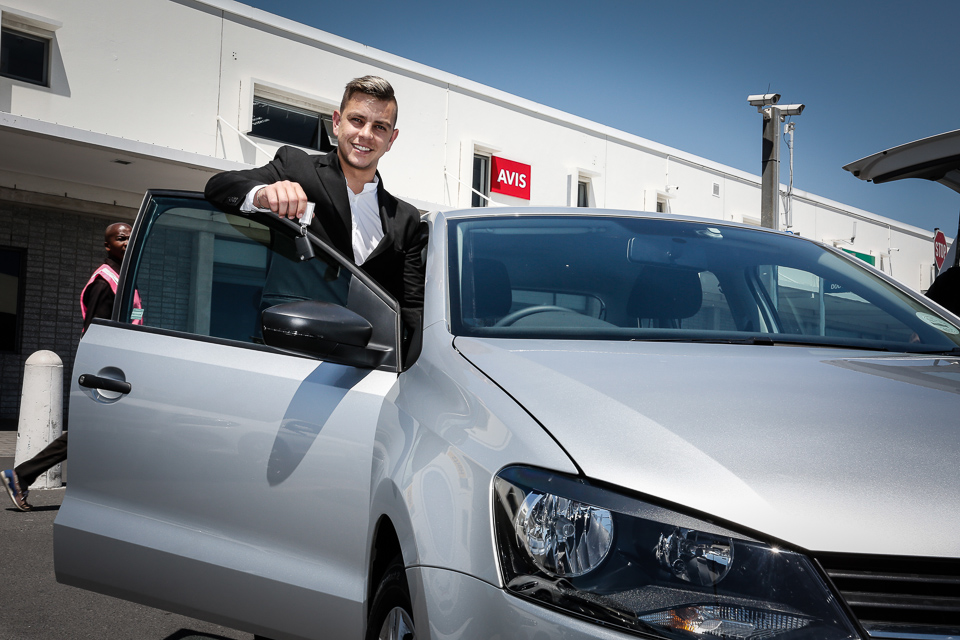 In the Kruger, Kgalagadi, Pilanesberg, Madikwe and Etosha you need only a 2wd car, which is sufficient for tar and gravel roads but you may need a 4X4 if you plan to book a 4X4 trail in the Kruger or Botswana or just want to stay at dune camps in the Kalahari like Bitterpan and Gharagab.
If you are planning to go into Botswana please remember that you can only enter if there are two or more vehicles - they do not allow just one vehicle in. This is for safety reasons; if you get stuck then the other vehicle can help or fetch help.
Madikwe is mainly dirt roads but you are not allowed to do self-drive safaris there – after entering the gate you drive directly to your lodge and thereafter they take you on guided safaris. The roads are in good condition so a sedan is all you require.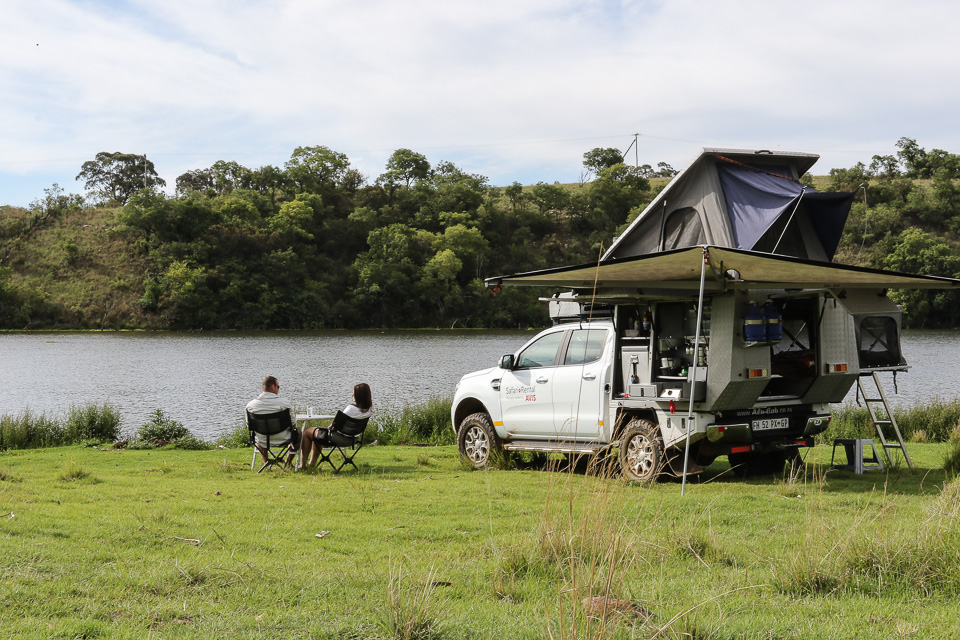 When hiring a vehicle, make sure to check that you have a spare tire, jump start cables, towing strap and Jack, also ask if you are not sure how to use the 4X4 equipment - they are very helpful and will provide relevant advice. I always find too much information is better than being stranded in the heat of the day with no cell phone signal and nowhere to go. This could make or break your holiday.
Because we drive a 4X4 we take some safari equipment with us such as a 4x4 recovery kit. This kit normally contains a tow strap, snatch strap, gloves, shackles, and 'Q20' or other spray lubricant. We have added an axe, folding shovel, and blanket.
Also something to remember is a Radiator Grille Grass-Net which fits over the front of the 4X4 grille, which prevents the grass seeds from going into you grille and overheating your radiator. This has happened to us and we were stranded for a day while the grass seeds had to be blown out of our radiator grille by a high pressured hose.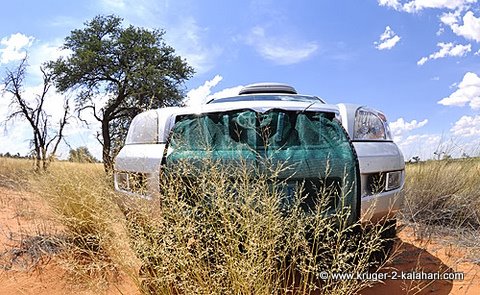 Grass net on our Toyota Prado on the way to Gharagab wilderness camp in the Kgalagadi
You will also need this grass net if you intend going to Bitterpan or Gharagab in the Kgalagadi or on the Kruger 4X4 routes. The grass could be high or low and you won't know until you are there so rather take the grass net with and not need it!

If you do go off-road please remember to stop at least every hour to check for grass that may be stuck under your vehicle. The exhaust gets very hot and the grass could ignite and then your vehicle will be on fire.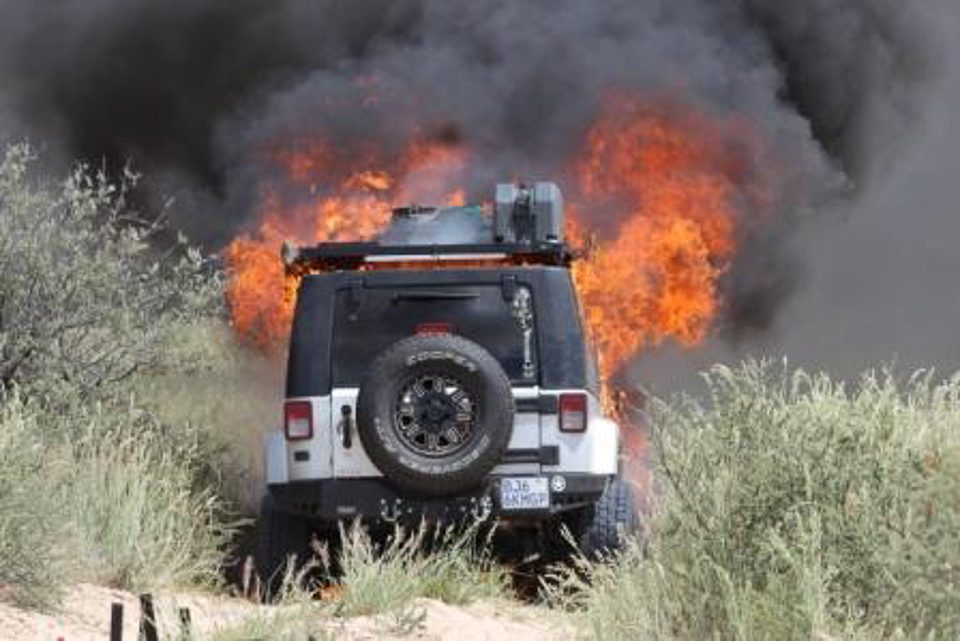 A few vehicles (Land Rovers, Jeeps and Toyota Prados) have caught fire in the Kgalagadi so please remember to do this – and ensure you have a pair of gloves in your recovery kit so you don't get burnt when removing the grass from the hot exhaust!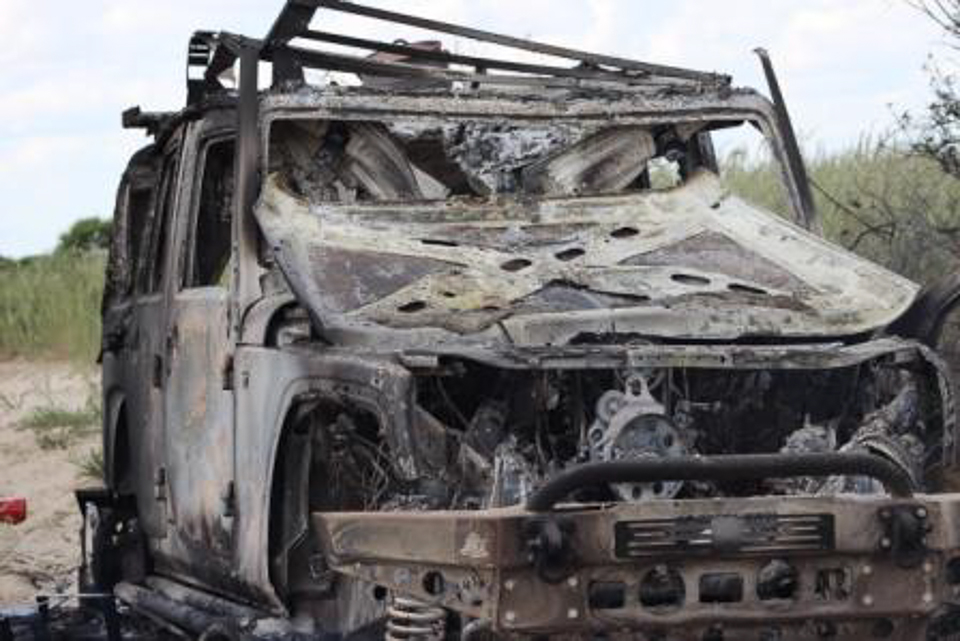 In addition to the above there are a few other self-drive travel guidelines you should take note of. These safety guidelines are aimed primarily for visitors to Namibia and are for anyone driving a vehicle, whether a hire-car or their own vehicle but also apply to other African countries, so are worth taking note of.  
Route Planning
Plan your journey to the different parks carefully, because there are a couple of lovely stopovers along the way. Some advice when driving - we like to leave very early in the morning so that we don't get held up in traffic on the roads as this can really spoil your trip. 
We met some folk who had been stuck in a road block for hours - they left Pretoria at lunch time and arrived at their camp (Berg-en-Dal) just before 20h00! A four-hour trip became an eight-hour trip – needless to say they were not happy campers!
We leave home around 03h00 in the morning and we generally have the roads to ourselves and we have a full day's game viewing. Please be advised before driving to your destination to contact the AA (Automobile Association) and find out about the condition of the roads you want to travel on, especially if you are not sticking to the main roads.
---
Return from Safari Car Hire to K2K home page
---
---

To make a safari rental booking in South Africa, Botswana or Namibia click here
---