Photographing from Bird Hides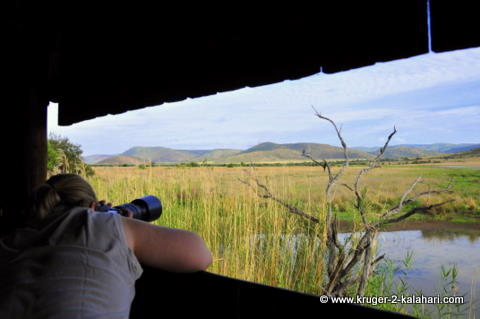 What is a 'Hide'?
According to Wikipedia a bird-hide is a shelter, most often made of wood, that is used to observe wildlife, especially birds, at close quarters.
Although hides were once built chiefly as a hunting aids, they are now commonly found in parks for the use of bird watchers and other observers such as wildlife photographers who do not want to disturb wildlife as it is being observed.
A typical bird-hide resembles a garden shed, with small openings, shutters, or windows built into at least one side to enable observation.
Photographing from these wooden structures
Photographing from bird hides can be challenging but very rewarding so we will discuss which ones are our favorites and why.
We'll also look at the best times of day to visit them.
The only accessory you will need for your camera and lens in the various structures will be a bean-bag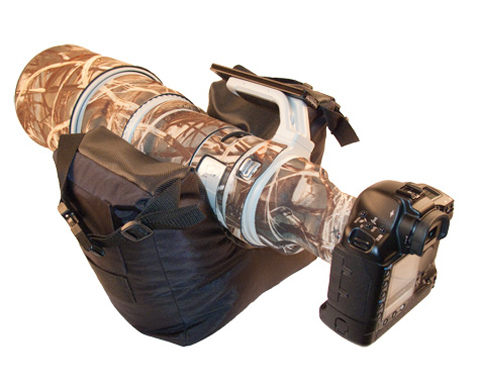 We like the Apex Beanbag as it comes in three sizes and allows you to use it just as a beanbag or to add a gimbal head or ballhead to it but any beanbag will do for bird-hides.


Pilanesberg:
• Rathlogo faces west so mornings are best but afternoons can produce nice back-lit pictures.
• Mankwe – faces east but both mornings and afternoons are good as the structure is a 'C' shape and you can shoot both east and west. Mornings can also provide great silhouettes and sun reflections.
• Malatse – faces east so afternoons are best. Our sightings here have not been great.
• Ruighoek – faces south-east so afternoons are best. We have been here often but have not had good sightings.
The remaining two structures (Makorwane and Batlhako) in the Pilanesberg both face north so the lighting on sunny days is not good unless you are there at sunrise and sunset. Later in the day you'll be shooting into the sun.
To us Pilanesberg is all about these small wooden structures and we have taken our best photographs from Rathlogo and Mankwe.
Most of these structures have burnt down due either to lightning and veld fires or some officials / FOPS (Friends of Pilanesberg) starting fire breaks near the structure and then not monitoring them...
Makorwane, Batlhako and the vulture structure have all burnt down in the last three years. The vulture structure was not rebuilt.
Kgalagadi:
• Nossob – faces east so afternoons are best. The waterhole is floodlit so night-time action is a possibility.
• Mata Mata – also faces east so again afternoons are best and it is also floodlit.
The waterhole has been moved about fifty meters to the south so it now lies in front of the eight new river-facing chalets but can still be seen from the structure. The old waterhole may still be operational but it had no water in it when we visited in March 2010.
Kruger Park:
There are eleven bird-hides located throughout the park, excluding the ones within camps - all five bushveld camps have these wooden structures as do Punda Maria, Tamboti and Letaba camps.
The hide at the Fish Eagle guest house in Letaba camp is private as it is right in front of the guest house in a fenced-off area. The Wild Fig guest cottage in Skukuza used to also have a private bird hide but it was washed away in the recent floods and was not replaced. 
Only the residents staying in the guest cottage at Letaba are entitled to use the private hide. The hides in Punda Maria camp, Tamboti and the five bushveld camps are public hides so anyone staying in these camps are entitled to use them. 
• Lake Panic – faces east so afternoons are the best time to visit. Lake Panic has given us some very nice pictures so we rate it the number-1 bird-hide in the Kruger Park. It has never disappointed us as it always has some sort of activity be it hippos, crocodiles, birds or elephants.
Early morning can also produce some good images as the sun is rising...
Lake Panic can get busy as it is very near Skukuza camp and sometimes we have not been able to get a seat so try and get there after an early lunch!

• Sweni – faces east so afternoon is the time to sit here. There are normally crocs sitting on the rocks and sand-banks, hippos and water birds. Sweni is not as busy as Lake Panic so if you want peace and quiet this is the place...
• Ratel Pan – faces west so morning is the best time to sit here. There are normally crocs and water birds sitting on the islands of sand...
Please don't write the other eight structures off - try them if you are driving past. We have not had consistently good sightings at them but you may. For example, Gardenia (near Berg en Dal) has a lot of potential as the water is so close to the structure but animals tend to visit other water sources in the area...
Nthandanyathi - between Lower Sabieand Crocodile Bridge camps has a few hippos and the odd elephant so it's not our favorite but one day we decided to visit and we were rewarded with a bright green spotted bush snake in the tree in front of the structure...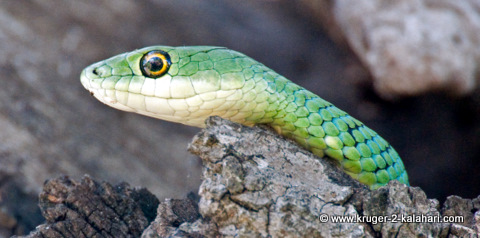 Should you wish to get the eBook, click on the above book cover, then click 'Add to Cart' where you'll see a button called 'Add Promo Code'. Click on it then add the word K2K and the 33% discount will be automatically applied. This code is valid until the end of the month, so don't delay!


"This is an indispensable guide to getting the best out of Kruger, camera in hand or not!"

- Caroline Webb, Associate Editor, Getaway Magazine, South Africa
Etosha:
Until 2014 Etosha did not have public 'hides' - they had only small covered viewing platforms at each of the three main camp waterholes.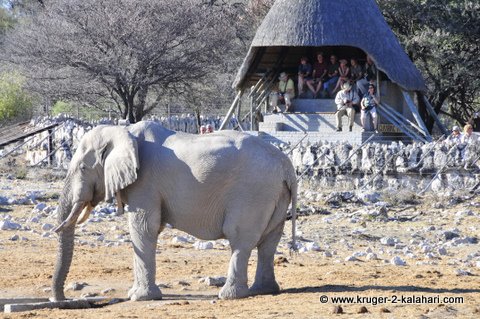 Etosha does, however, have hides that are/were used for research purposes such as the ones at Otjovansandufontein in the west and Mushara in the east.
In 2007, when Etosha celebrated its centenary, there were plans for the construction of public hides at three select waterholes and eventually in 2014 a new public hide was constructed at Olifantsrus in the west of the park.
To see more images of the new Olifantsrus hide please see our March 2015 Trip Report.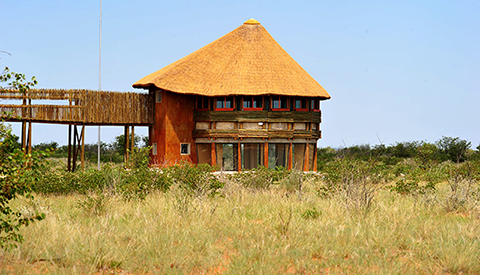 Madikwe:
In Madikwe there is just one public hide at Nkwe Pan in the south-western part of the park but Jaci's Tree Lodge has one overlooking a large waterhole, The Bush House has an underground hide and Makanyane Safari Lodge has a sleep-out hide...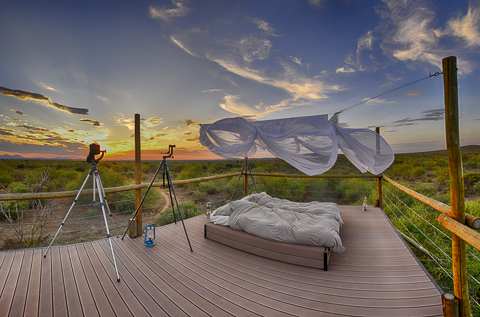 ---
Return from Hides back to the Safari Photo Tips page
---
---

To make a safari rental booking in South Africa, Botswana or Namibia click here
---