Why the Kalahari...
The Kgalagadi is a remote, wild, and unspoilt semi-desert with red sand dunes, sparse vegetation and lots of big cats - a true photographer's paradise.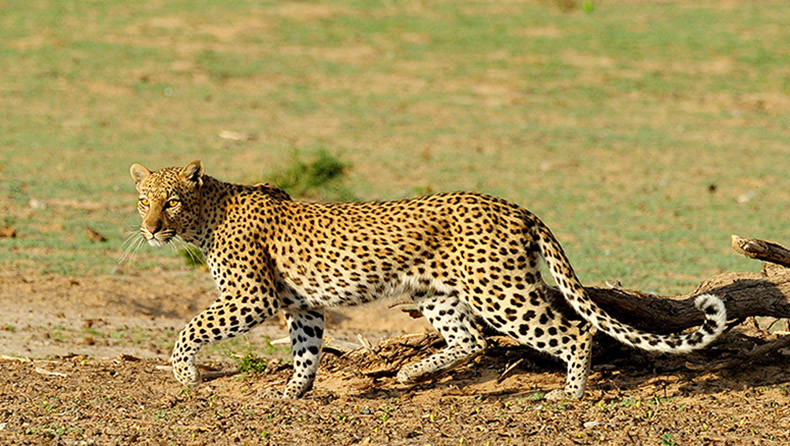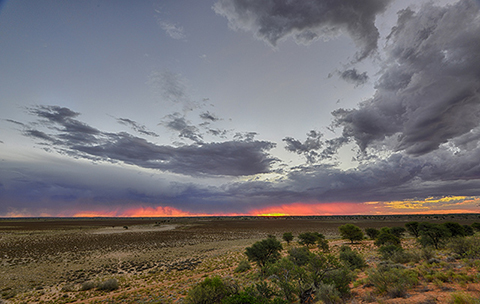 The openness and lack of tall grass allows easy spotting of animals while the summer thunderstorms provide dramatic backdrops...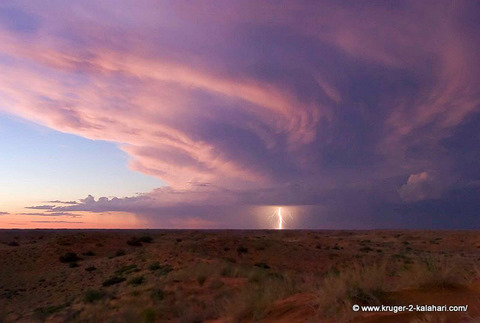 The Kgalagadi Transfrontier Park is such a dramtic contrast to other parks, such as the Kruger, and its open spaces provide excellent opportunities for photographers.
The Kalahari is most famous for its predator sightings and in particular for its huge black-maned lions...
This male lion had, with his pride, killed four wildebeest the night before and they feasted on the carcasses near Mata Mata camp for two days. They were at the base of a dune next to the road so no 'bazooka' lenses were needed - a 300mm or 400mm lens was more than adequate!
Here is some basic info on the Park and why we love going there:
• The Kalahari Gemsbok National Park in South Africa was proclaimed in 1931 and covered about 9500 square kilometers with Namibia on the western border and Botswana on the eastern border. The park is situated in the Northern Cape province of South Africa and now, together with the adjacent Gemsbok National Park in Botswana, this Transfrontier Park comprises an area of about 38000 square kilometers
• The park is about 920 kilometers from Johannesburg so it takes at least one day to get there, hence a safari stopover is recommended. 
• The name Kgalagadi means "land of thirst" or "Thirstland" and is where the original name was obviously derived
• There are only gravel roads in the park – these roads can get very rutted but the park staff do regularly level the roads. You will be pleased to know that the 60 km stretch of road leading up to the park gate has finally been tarred – this was the most uncomfortable road to drive!
• There are 10 camps/lodges on the South African side of the park and 2 on the Botswana side...
South African side of the Park:
3 Main Rest Camps:
6 Wilderness Camps:
Kieliekrankie

Urikaruus

Gharagab

Kalahari Tented Camp

Grootkolk

Bitterpan


1 luxury lodge:
Dawid Kruiper Rest Camp
(is a new lodge that is scheduled to open in July 2019)

---
---
Botswana side of the Park:
2 Luxury lodges:
Rooiputs Luxury Lodge

Polentswa Tented Camp

Please don't get confused with the names of the Botswana lodges as they are situated next to camping sites with the same names. Rooiputs Lodge is 400 meters away from the old Rooiputs camping site, which has six A-frame camp sites and both are close to the Rooiputs waterhole.
Polentswa tented camp is about 3 kilometers away from the old Polentswa camp site that has 3 A-frame camp sites and again, both are close to the Polentswa waterhole.
The two Botswana lodges are owned and run by Ta Shebube and are premier / luxury lodges.
• Each main camp has a shop, petrol station and swimming pool. The shop at Twee Rivieren is the best stocked
• The wilderness camps are all unfenced, so providing a true wilderness experience!
• It has its own big-five (lion, leopard, cheetah, gemsbok, and eland)
• What we love most about the Park is the superb predator sightings, raptor sightings and the eruption of wild-flowers after the first rains.
---
| | |
| --- | --- |
| "Having a passion for the region myself and having had to learn about all the dynamics, waterholes and ideal routes to drive over a period of 6 years - I wish I had this guide on my first trip already!" - Morkel Erasmus, Secunda, South Africa | |
---
• The park covers a huge area, about one third in South Africa and the balance is in Botswana. The park is accessible from South Africa, Namibia and from Botswana.
• You can also combine a Kgalagadi safari with Cape Town tours and activities. 
• To see some of our Kgalagadi photographs please visit the Kgalagadi Gallery page and read our interview with Nigel Dennis a professional wildlife photographer who has spent over two years photographing in the Kgalagadi Transfrontier Park.

• To download our PhotographyBB Magazine article Kgalagadi - a Nature Photographer's Paradise, please right click on the above link and then save the file to your desktop.
• Wild Card is a must as you will save a lot of money on conservation fees by investing in this small item!
Click on the image below to find out more...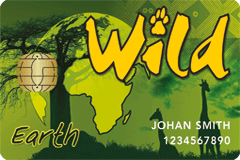 ---
Kalahari Maps
To download Kgalagadi park and camp maps please click here

---
Kgalagadi Trip Reports
You can read our Kgalagadi trip reports here
---
---
Share Your Kalahari Stories...
Share Your Kgalagadi Stories here
---
Return from Kgalagadi to Kruger-2-Kalahari Home Page
---