The Photographers Guide to the Pilanesberg National Park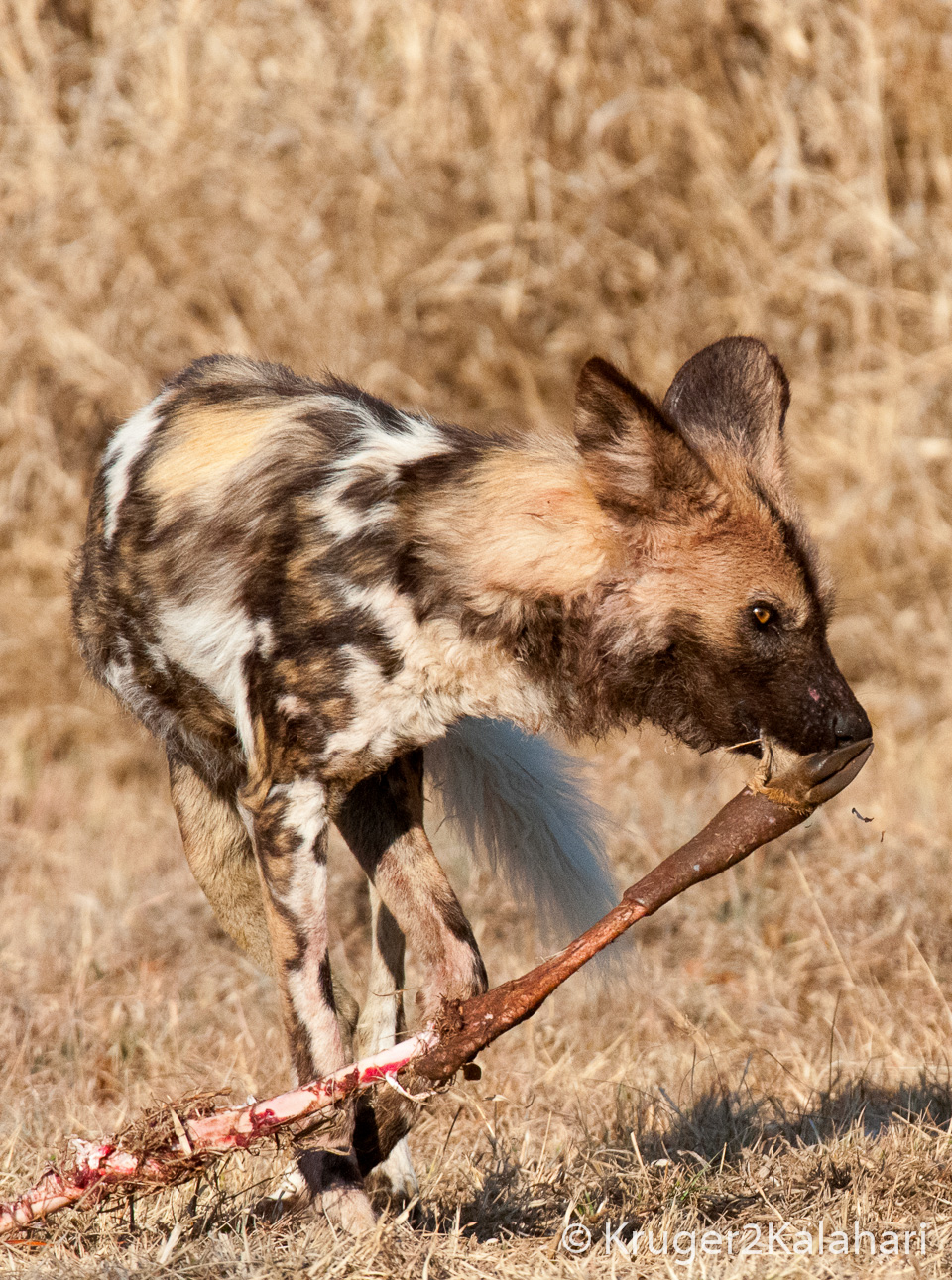 Click here to purchase for just $27.20 ...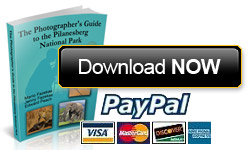 ...or carry on reading...

If you intend visiting the Pilanesberg National Park you may have just one chance to capture the moments that you witness.
Your Dream...
You are going on safari to the Pilanesberg National Park, also known as 'the volcano that gave birth to a game reserve' and you have dreams of capturing your fantastic wildlife experiences on camera and returning home with impressive images to show friends and family.
Your Struggle...
You get home with magnificent memories, but boring photographs that have not captured the essence of the Pilanesberg. You are so disappointed with the photographs that you show nobody.
Or, even worse, you cannot find the animals to photograph! Remember, the national parks are not zoos, you need to be able to first find the subjects and then know how best to photograph them.
The above scenario is played out by many people each year. You are unsure of what photo equipment to bring with, you don't know where the animal hot-spots are and you don't know what to expect from the animals if and when you do find them.
And just by the time you are getting 'acclimatized' to the park, it's time to go home.
For many people, an African safari is a once-in-a-lifetime experience and you don't have the time or money to repeat the trip in order to rectify mistakes you made on your first trip.
But what if you could get a head start with your safari and know important information up-front?
Well you can...
the solution to your problem is The Photographers Guide to the Pilanesberg National Park - an affordable eBook (US$27.20) that you can download today (no postage costs) and either print out or keep on your laptop, ipad or smartphone.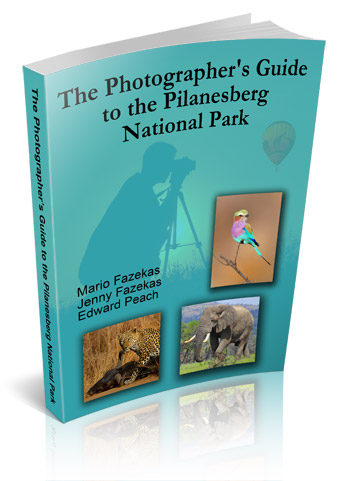 Click here to purchase...
(We are currently offering 33% off - use the promo code K2K when making your purchase)

The plan is that when you arrive at an area covered in this Pilanesberg self-drive book you'll know where to go when and what to expect and you will know what equipment and techniques will be most effective.
From the first day you arrive at the Pilanesberg you can be photographing the key animal species like a Pilanesberg veteran!
If you are unsure what an 'eBook' is please click here
What other people are saying about The Photographers Guide to the Pilanesberg National Park...
"The compilation of this eBook, 'The Photographers Guide to the Pilanesberg National Park' is the culmination of many years of talent and photographic skill by dedicated people.

I say dedication because work of this nature requires many hours of experience and hard work, not only visiting all the various waterholes, lodges and hides, but also documenting what game are seen where and at the best viewing times. The magnificent fauna and flora in this park are depicted in great detail in picture form and description.

As a photographer and someone who has visited and taken photographs in the Pilanesberg National Park, I can safely say that with the knowledge gained from this eBook, your experiences and photographs will be much more memorable.

Mario Fazekas and his wife Jenny, together with their good friend Edward Peach, have created this compelling and informative eBook to assist others in better planning their safaris in the park.

I highly recommend it!"

-- Alastair Stewart, B C, Canada
"Like their Guide to Etosha National Park, this guide book is an invaluable tool to another outstanding park in South Africa.

But what makes their guide books stand out is the thoroughness with which they explore an area. They talk about the right roads and locations to take to find specific species as well as the best time of day for optimum viewing. There are maps to help guide you, suggested and well-reviewed accommodations and guide services as well as outstanding photographs.

While extremely well done, all of these things are what you would expect from a good guide book. But tucked into the guide book as well are outstanding photography lessons that can be applied whether you are on Safari in Africa or in your own back yard. For example, there are lessons on Anticipating Bird Behavior, Patience and Lighting, Photographing from a Balloon, Shooting Silhouettes, Using a Polarizer and Getting Rid of Unwanted Distractions to name a few.

While an African Safari may only be on your future wish list, this is a book that should be considered an addition to a photographer's library."

-- Apogee Photo Magazine, USA
"As a wildlife enthusiast and novice-to-intermediate photographer I realised I needed to know more about the environment I would be shooting in; and needed more information about animal behaviour. The Photographer's Guide to the Pilanesberg National Park enables me to enjoy my passion instead of agonising about what, where and how to get the good photographs; understanding the "right time, right light, right places" of Pilanesberg National Park which result in a great photograph.

For an experienced or pro wildlife photographer it provides knowledge of the park, seasonality, important light information and regular game "hang-outs". The information also extends to sharing whether the waterholes and hides are typically morning or afternoon venues and that the situation changes through the seasons. The content of the book covers every part of the scouting that requires so much time and recurring visits. It reduces a large portion of the time spent getting "The Shot" as copious time and research has gone into enabling the photographer to be ready at the "right time, right light, right places" of Pilanesberg National Park.

I have looked for books, on-shelf and on the internet, to give me the information I need for wildlife photography in order to prepare and gear up and know what to look out for and for park information. Most books showcase the photographer's work but the 'how-to' information to get to that level is limited. Photographer's Guide to the Pilanesberg National Park is the BEST book and source of information BY FAR!"

-- Amanda Ellis - Wildlife and Avian Photography Enthusiast, South Africa
"This work is so much more than an eBook, because it is also a guide, a tutorial, an inspiration and a must-have for anyone interested in wildlife photography.

It is an intimate look at what it takes to produce a thought provoking, memorable image.

The talent and passion of the authors will surely inspire us all to want to get off the couch and travel out to their neck of the woods to appreciate nature at its best."

--FindTripInfo.com, USA
"I spend a lot of time in Pilanesberg, especially at Mankwe Hide with other photographers, but your take on the reserve is so refreshing I want to pack my lenses and get out there… now!

I thoroughly enjoyed the short time I spent with you and Jenny at Mankwe and I am looking forward to meeting you again soon. All the best with the excellent book!"

-- Ian Cumming, Rustenburg, South Africa
"I would describe myself as an enthusiastic amateur photographer, who is keen to know more - but one who feels a bit clueless as to how to get better. This is the perfect book for people like me! What I really like about it is that it gives very specific, down-to-earth ideas that non-specialists can actually understand (and I am a writer by trade, so I demand high standards of clarity).

For example, it explains what you do (e.g. technique, creativity etc.) is more important than having a big fancy camera - and then it goes on to give very detailed step-by-step lessons in how to achieve the best results possible with the equipment that you've got. In addition, I like the fact that the book has only a small section devoted to the 'digital darkroom' and concentrates on getting natural shots instead of the "create it in Photoshop" tactic.

The photographs are really beautiful, and you can tell that the authors are totally passionate about the Pilanesberg. There is a lot more information than there are photos however, which I think is a good thing - it shows that this book is primarily geared towards helping you. The illustrations show you what is possible, and the words tell you how you can maximise your own potential as a photographer. It's the next best thing to having a super-knowledgeable and helpful guide with you on your trip.

The guide gives lots of detailed information about how to make the most of the Pilanesberg - how to miss the crowds, tips to help you choose the right safari guide, etc.

Overall I found The Photographer's Guide to the Pilanesberg eBook straightforward and easy to read, but most of all I found it really inspiring. While I don't think I could ever reach the standard of the authors' photographs, I know that the book like this would dramatically improve my own photos, even with a point-and-click camera."

--Harriet Morris, eBook author and copywriter ,USA
"As a guide to Pilanesberg National Park, this book has no equal and overshadows every guide to this national park I've come across. It is a must-have for anyone going to Pilanesberg.

The book is well-organized around the four different regions in the reserve: North-East, South-East, South-West and North-West Pilanesberg, covering the different camps and activities in those areas. All the information you need concerning the camps, what animals you can expect to find in the particular region (carnivores, herbivores and birds), activities like guided game drives, the location of the different waterholes, dams and hides - everything you need to know is in the book, told by people with hundreds of hours of experience at Pilanesberg. Numerous tips on various subjects are included as well. The book is written in first person, which adds to the credibility of everything you read.

This being an eBook makes finding topics a breeze. You can go back to the Table of Content and follow the link from there, or simply use the FIND–box on every page.

As a book on photographing wildlife, it's equally a must-have for inexperienced amateurs and as a matter of fact, even professional photographers could learn a lot from what they have to offer.

In 15 lessons scattered throughout the book, the enthusiast is tutored on how to take wildlife photos, covering topics like macro photography, how to take photos of birds ("anticipating bird behaviour"), patience, lighting, shooting silhouettes and photographing on a night-drive. The lessons are illustrated by the most beautiful pictures you can imagine. On top of it all, every photo comes with the technical detail of the settings used for the photo - camera, lens, ISO, shutter speed & f-stop.

I have visited many national parks in South Africa and read extensively on wildlife and nature related subjects and whether you want to visit Pilanesberg National Park or just want to learn how to photograph wildlife, this is the book you have to have. Trust me!"

JV Cronjé, Mossel Bay, South Africa
---
Click on the logos below to download more detailed reviews of The Photographers Guide to the Pilanesberg National Park

---

---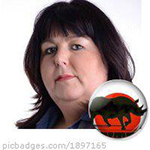 ---
---
What's Inside the Photographers Guide to the Pilanesberg eBook...
Written by three wildlife photographers who collectively, have spent over three years on photo safaris just in the Pilanesberg.
We are confident this eBook will immensely improve your Pilanesberg photo safari:
It's for every level of photographer - whether you have just one camera and one lens or if you are an advanced photographer with all the latest gear.

It's a substantial book - 239 pages filled with photos, advice, tips and lessons that the authors have spent years learning.

It's a blend of theory with plenty of practical advice - there are explicit directions (with great maps), best times to visit, photographic lessons and expected subjects for the whole park including Black Rhino Reserve.

It's instantly accessible - no waiting for postal deliveries or expensive couriers.

Whenever we update the eBook with fresh information you will be entitled to the revised copy at no charge.

It's guaranteed - you get a 30-day money-back guarantee.
Photographers Guide to the Pilanesberg - Table of Contents...
ABOUT THE AUTHORS 3
INTRODUCTION 8
How to Use this Book 9
Photographic Equipment 12
Making the Most of Your Pilanesberg Safari 14
Traveling tips for your Pilanesberg trip 15
SECTION 1 - NE PILANESBERG 16
Ivory Tree Lodge 17
Photographic Lesson 1: Photographing on a Guided Game Drive 22
Guided Game Drives 22
Bakgatla Camp 29
Photographic Lesson 2: Macro Photography 31
Ratlhogo Hide 35
Kgabo Pan 38
Tau pan 41
Photographic Lesson 3: Anticipating Bird Behaviour 44
Malatse Hide 48
Salt Pan / Salty Spring 51
Dithabaneng Dam 54
Suggested Drives in the North East Area 56
SECTION 2 - SE PILANESBERG 61
Manyane Resort 62
Photographic Lesson 4: Using the Sighting Consoles 64
Suggested Drives from Manyane Resort 67
Tilodi Dam 71
Tshwene Pan 74
Mankwe Hide / Lake 77
Photographic Lesson 5: Patience and Lighting 84
Hippo Loop and Letsha Viewpoint 87
Balloon Safaris 92
Photographic Lesson 6: Photographing from a balloon 94
Kwa Maritane Bush Lodge 99
Photographic Lesson 7: Photographing from the Kwa Maritane Hide 103
Nkakane Dam 108
Suggested Drive from Kwa Maritane Lodge 111
Photographic Lesson 8: Back-Lighting 116
SECTION 3 - SW PILANESBERG 119
Bakubung Bush Lodge 120
Suggested Drives from Bakubung Lodge 123
Lengau Dam 125
Kubu Dam 129
Tshukudu Bush Lodge 130
Photographic Lesson 9: What to Do With Disappointing Photos!? 135
Photographic Lesson 10: Shooting Silhouettes 138
Shepherd's Tree Game Lodge 140
Photographic Lesson 11: Photographing on a Night-Drive 145
Ruighoek Hide 151
SECTION 4 - NW PILANESBERG 154
Makorwane Hide 155
Photographic Lesson 12: Photoshop – Getting Rid of Unwanted Distractions 158
Tlou Dams 160
Sable Pan / Dam 163
Batlhako Hide 166
Suggested Drive in the North West Area 169
Lenong viewpoints 174
Photographic Lesson 13: Photographing Landscapes 175
Pilanesberg Private Lodge 182
Photographic Lesson 14: Walking Safaris 188
Leeu Pan Hide 193
Photographic Lesson 15: Using a Polariser 198
MORE ABOUT THE PILANESBERG 200
Pilanesberg Seasons 200
Finding Animals in the Park 204
Accommodation in the Pilanesberg: 216
Day Visitors 217
Technical Details of the Photographs 219 
FINAL WORDS 234
Photographer's Resources 235


About the Authors of The Photographers Guide to the Pilanesberg eBook…
Mario & Jenny Fazekas have, since 1995, spent over 800 days on self-drive safaris in African National Parks in Southern & East Africa and much of that time has been spent in South Africa's Pilanesberg National Park.
Many of their photographs have been published and they have won a number of photographic contests.
Edward Peach has been photographing nature since 2002 and during that time he spent nearly eighteen months in the Pilanesberg National Park as a Field Guide for Ivory Tree Lodge, which allowed him to gain an intimate knowledge of the animals and capture some stunning wildlife images.
Who better to than these three people to advise you on how best to find and photograph the Pilanesberg's wildlife!
Ready to Order?
The Photographers Guide to the Pilanesberg National Park costs only US$27.20.
That's less than what a bungalow in the Pilanesberg costs for one night!
Remember, you are spending thousands of dollars on safari accommodation, travel and photographic gear - ensure that you get value for money from your photo safari by investing in The Photographers Guide to the Pilanesberg National Park, so that you can make certain that you return home from your safari with images you are proud of.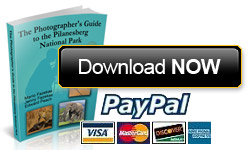 What happens once you click the ADD TO CART button?
You will be taken to a secure order form where you can pay via PayPal or credit card.
If you do not have a Paypal account you will be able to use your credit card as a 'Paypal guest'. When you click 'Checkout with paypal' you will be taken to the Paypal website and then you simply click where it says 'Don't have a Paypal account?' and you will be able to pay with your VISA, Amex, Mastercard or Discover credit cards.
Upon completion of payment you are directed to a secure download page where you can download The Photographers Guide to the Pilanesberg National Park eBook. If this does not happen automatically, just click the button that says "Complete your purchase". Don't worry if you forget to. You will also receive an email with the download link.
---
This file is in Adobe Acrobat PDF format.
To be able to view this document you must have the Adobe Acrobat reader installed.
To download a free copy of Adobe Acrobat Reader, click here and follow the on-screen instructions.
If you are using an iPad then click on the download link in your purchase confirmation email. Your book will open in Safari (iPad's internet browser). With the book open, tap once on the screen to pull up a menu, choose the option labelled Open in iBooks and the book will automatically open and be stored in the iBooks app in the PDFs collection.
---
If anything goes wrong, if you have any trouble, just contact me and we will help you with it.
PS: We are confident that this eBook will be a huge help to you, but should you really disagree, then we will refund you immediately. Your satisfaction is guaranteed. If at any time within 30 days from buying this eBook you decide that you made a mistake, that the photographers guide to the Pilanesberg is not what you expected, then just email me and we will return your money instantly, no questions asked.
---
If you would prefer to purchase the Amazon Kindle version of the Photographer's Guide to the Pilanesberg eBook, please click on the image below...

You can also read more about the other eBooks in this series on the author's Amazon page.

---
Return from Photographers Guide to the Pilanesberg to Pilanesberg page

Return from Photographers Guide to the Pilanesberg to K2K Home page

---
---

To make a safari rental booking in South Africa, Botswana or Namibia click here
---