Stacking Teleconverters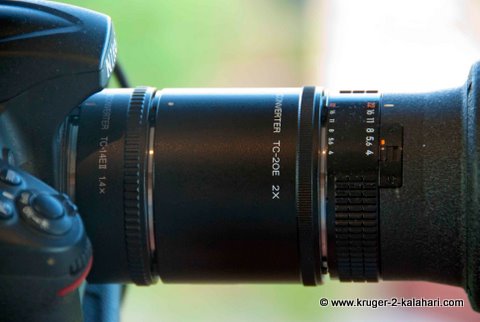 Stacking Teleconverters enables you to get a lot more magnification, but at what price? We are talking here not of the monetary price but the resulting image quality.
Sometimes a photographer simply needs more magnification so one option is stacking teleconverters. There is, however, a lot of debate about resulting picture quality. We have therefore taken a few photographs so you can decide for yourself whether stacking is a viable option for you.
With Canon converters the 1.4X and 2X stack easily but for Nikon you need to get rid of a small lug on the 1.4X converter and only then will the 2X fit to it.
Please don't try and file this lug off yourself as you could damage the converter! Rather take it to an approved Nikon service centre where they will do a professional job. We wanted to see just how good or bad the image quality would be and to compare an image that was taken by stacking two teleconverters to an image taken without converters or with just one convertor and then cropped to give the same image size.
This photograph of a baboon on the Skukuza camp bridge was taken from bungalow number 222 with a Nikon 600mm f4 plus 1.7X Teleconverter on autofocus...


This photograph of the same baboon on the Skukuza bridge was taken from bungalow number 222 with a Nikon 600mm f4 with Nikon 2X and 1.4X Teleconverters stacked with manual focus...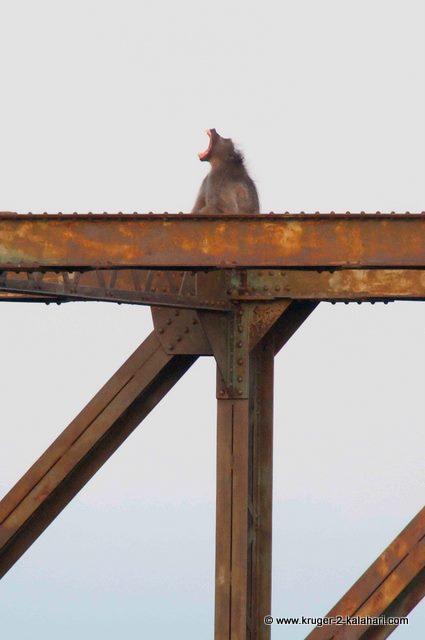 This is the original photo taken with Nikon 600mm f4 lens plus 1.7X TC CROPPED to get same image size as stacked picture above...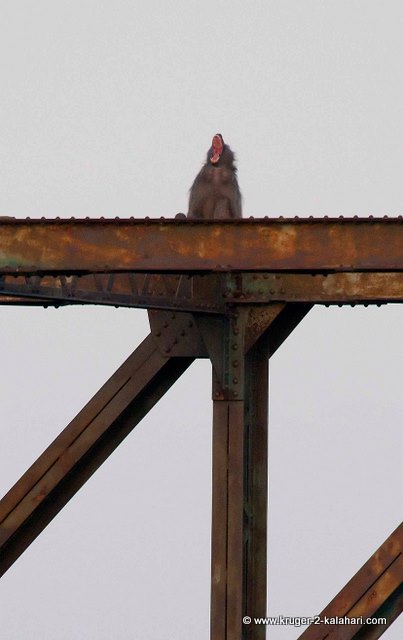 ---
Here are both photos cropped down to just the baboon...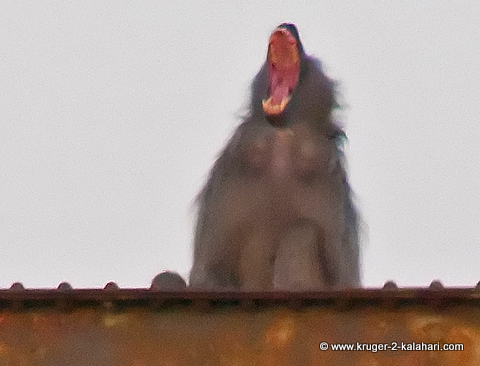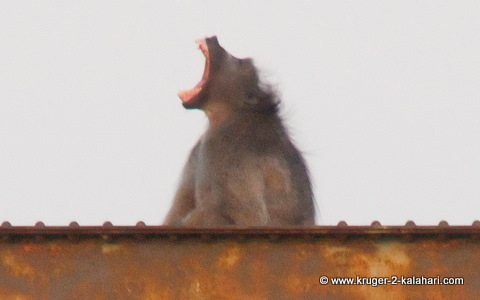 Our evaluation is that there isn't much difference between the two photographs so why incur the expense of another teleconverter and be forced to use manual focus when you can crop a wider picture angle that is shot with autofocus?
We never used the 2X TC by itself as we were not happy with the resulting photographs – it was used only to stack with the 1.4X TC.
Today's sensors have adequate megapixels to allow for this - the Nikon D800 has 36 megapixels - more than enough for even a 50% crop.
---
Return from Stacking Teleconverters to Nature Photo Gear page
---
---

To make a safari rental booking in South Africa, Botswana or Namibia click here
---