Nikon Service and Repair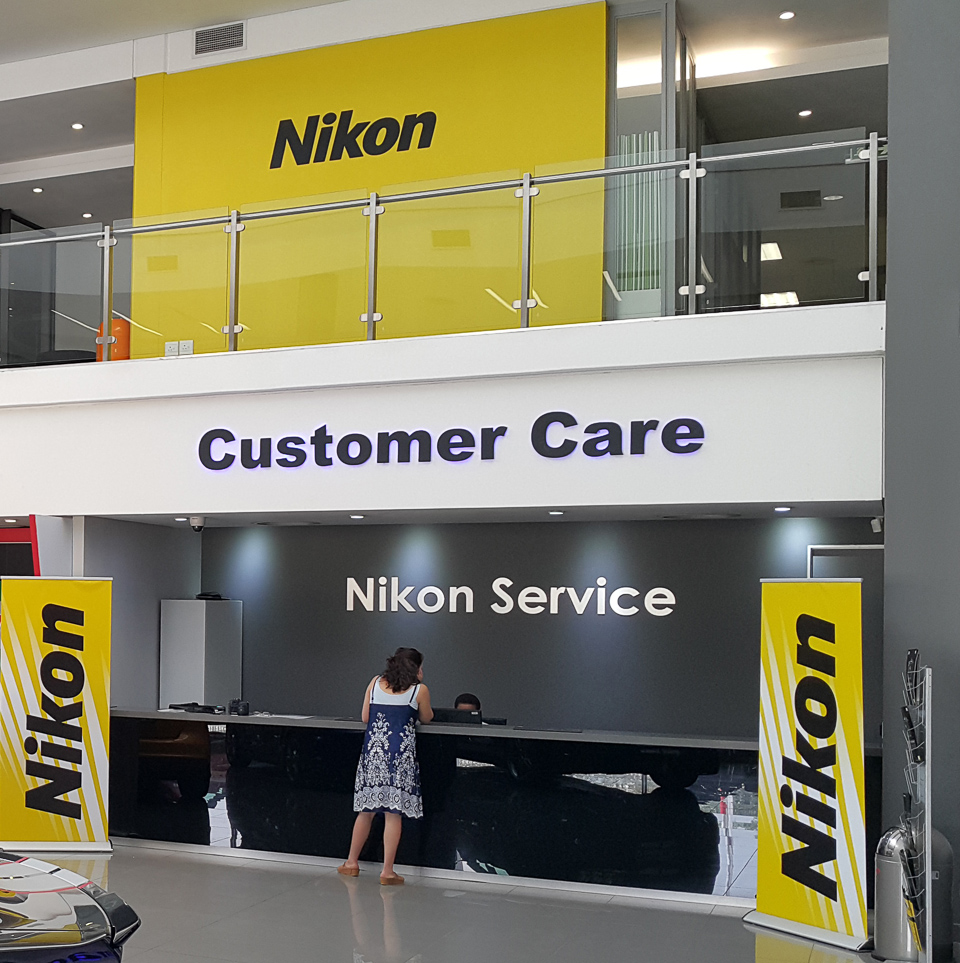 Recently there's been some Nikon-bashing on social media with photographers complaining primarily about Nikon SA's (Premium Brands) prices. Of course we would all like to pay less for items we purchase but generally you get what you pay for.
Nikon Service and Repair - Our Experience 
We changed from Minolta gear to Nikon back in 1998 as the service from the Minolta agent was terrible. Since then we have purchased many Nikon cameras from the F5, D1, D2x, D200, D3s, D90, D300 (x4), D600 (x3), D800 (x2), D7100, through to the D500.
With all these bodies we had just one problem – the oil on the sensor of the D600. We immediately phoned Nikon SA and the marketing manager said she would instruct the store where we bought the items to provide us a refund or swap.
We took the 3 x D600 bodies back to Kameraz and got two D800 bodies, which have performed perfectly.
We have made use of the Nikon Service and Repair centre in South Africa many times in the past 18 years as they have regularly cleaned our camera bodies, fixed a few lenses and repaired a flash. We have always been happy with the service that we've received from Lourens and his service team.
For example, the carry case of our 200-400 f4 lens split and they gave us a new case without asking for it – it's those types of small things that ensure client loyalty.

Nikon Service and Repair - Our New Nikon D500 Camera
1.     When we bought the Nikon D500 we were horrified that our old EN-EL15 batteries (used in our D800 and D7100 bodies) would not work in the D500! Nikon had made some adjustments to the new batteries to limit their use in third-party accessories.
This created a big problem for us as I would have to ensure that the right battery went into the right camera otherwise it would not work! I reluctantly went to Kameraz to buy a second 'new' EN-EL15 battery only to be informed that Nikon would replace all my old EN-EL15 batteries with the new ones at no charge!
The old batteries said Li-ion01 while the new ones had Li-ion20 printed on them. Problem solved and no extra costs incurred!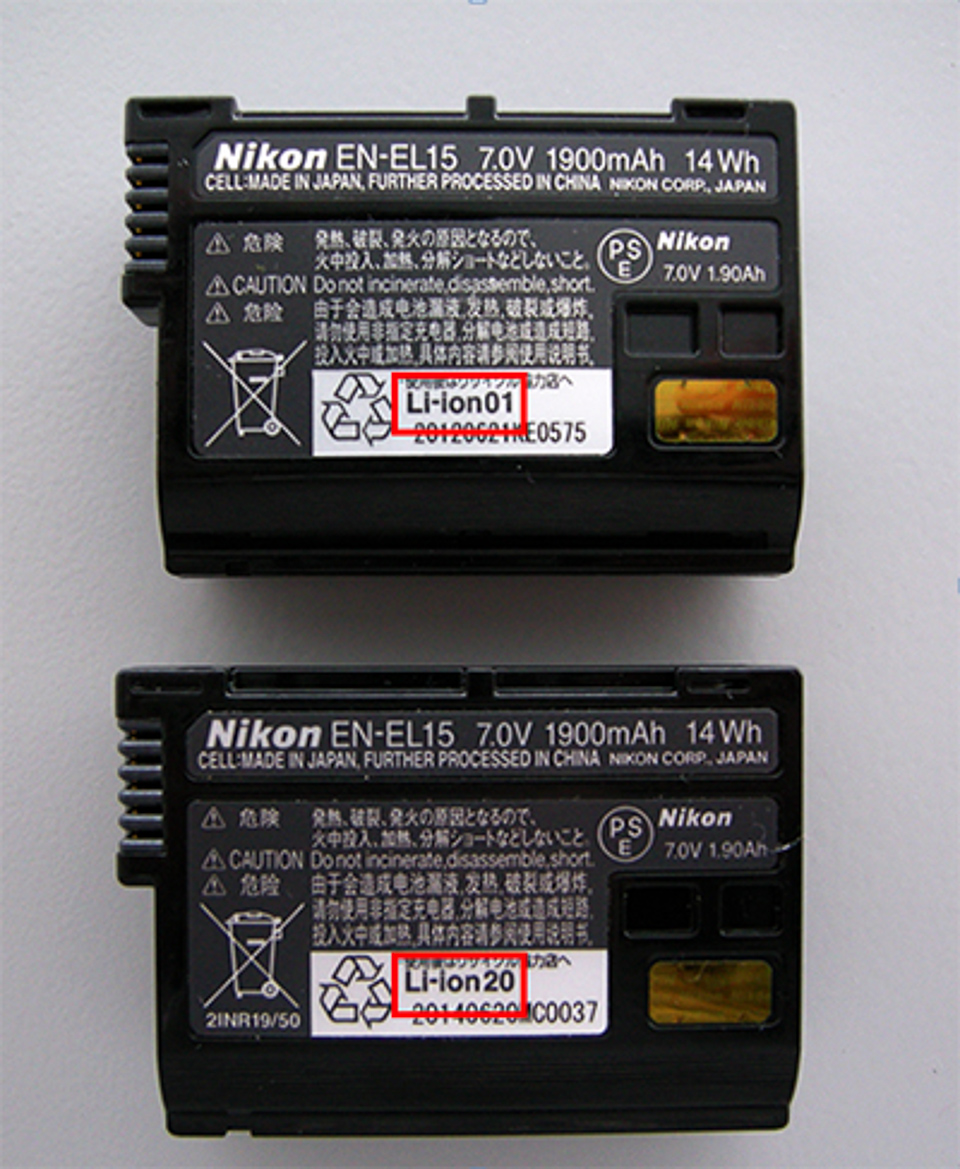 Image from Nikon advisory
1.     Our most recent visit to the Nikon service department was August 2016. We were staying at Jaci's Safari Lodge in Madikwe and we had an accident while on the game vehicle.
The field guide was not watching the front of the vehicle and he ended up driving into a hole and Jenny and I were both injured.
Our bodies have healed but my D500 was damaged.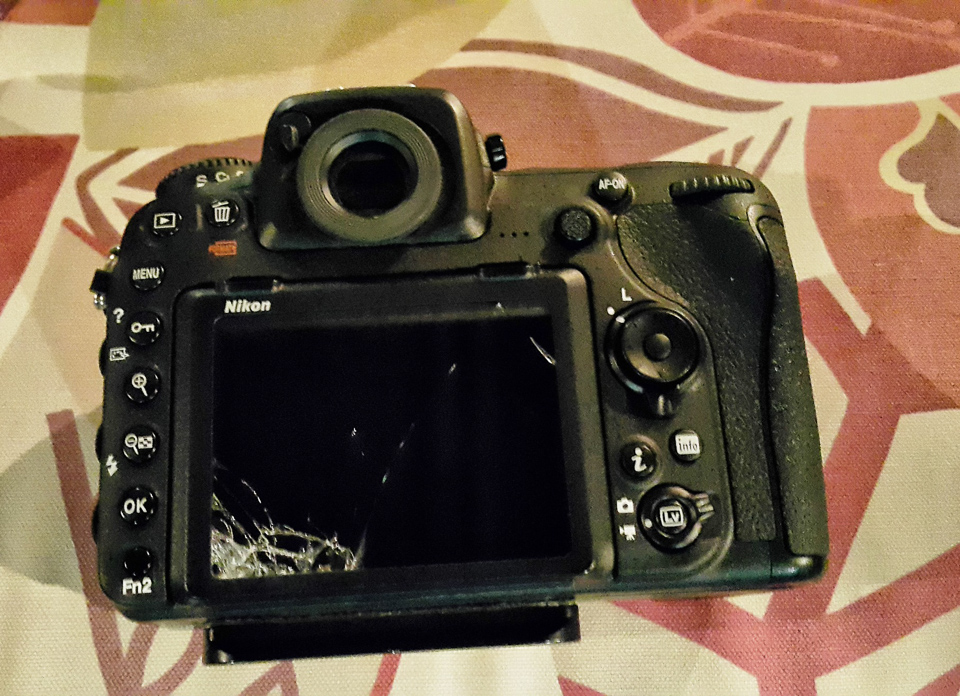 We took the D500 to Lourens and asked him for a quote and stressed that we were not insured so could he please provide us with a discount.
He gave us a 10% discount so the quote was R11 100.00 instead of R12 400.00...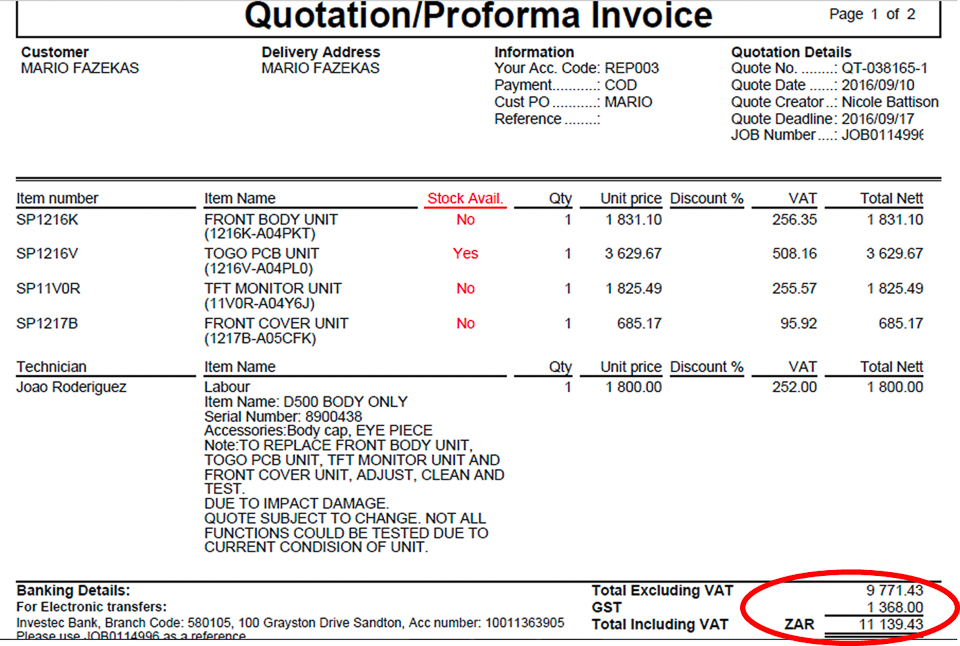 While the camera was at Nikon being evaluated, the GM at the lodge said we should send her the invoice, so we assumed they would be covering the cost as the incident was caused by their field guide's negligence.
She, however, said it was not their policy to pay for any damages or injuries. We asked why she had then requested the invoice – answer "I was just curious and wanted to see how much the invoice was"!
We told Nikon SA to go ahead with the repair as a new body would be out of the question. They had to wait two months for spare parts and the repairs and in October I was told to come and collect our repaired body.
The final bill was R7000.00 so I phoned Lourens to ask if this was a mistake, as I was expecting to pay R11 000.00 and he said that the most expensive part, the PCB unit, did not need to be replaced – they had quoted me a 'worst-case scenario'.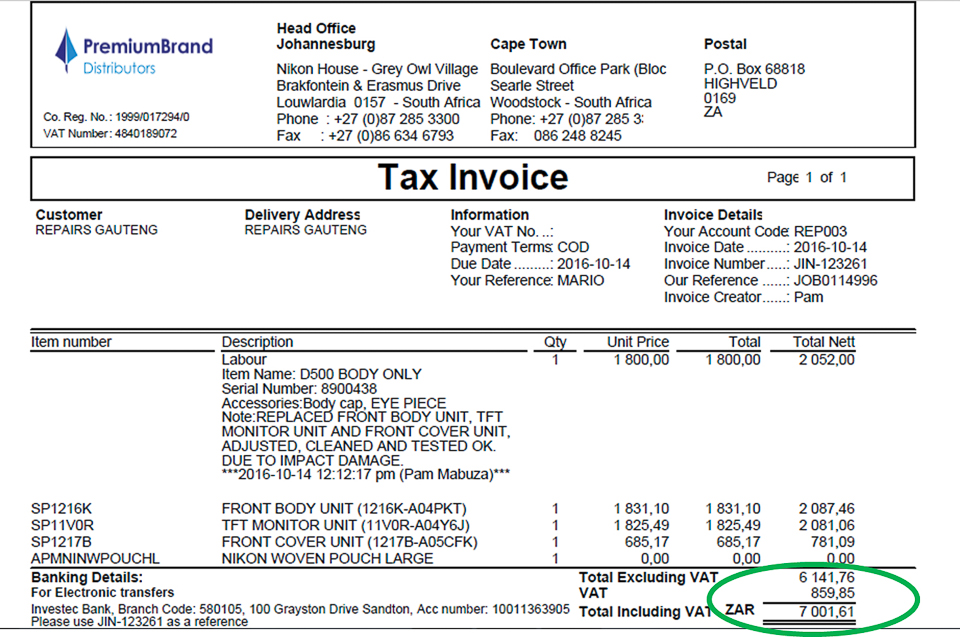 How many other businesses, do you think, would have done that!?
There are so many greedy, unethical and corrupt people out there that would not hesitate to charge for a part that didn't need to be replaced!

---
Photographer's Guide to Etosha

"Your time and money are valuable and the information in this book will help you save both." 

- Don Stilton, Florida, USA

Photographer's Guide to Pilanesberg

"This work is so much more than an eBook, because it is also a guide, a tutorial, an inspiration and a must-have for anyone interested in wildlife photography" 

- Findtripinfo.com, USA

Photographers Guide to Kgalagadi

"This eBook is packed with knowledge that can be applied to other parks, safaris and wildlife excursions via the photography lessons and additional advice for photographers" 

- Amanda Ellis, Pretoria, South Africa

Photographers Guide to the Greater Kruger National Park

"It's 768 pages of the most amazing information. It consists of, well, everything really. Photography info...area info...hidden roads..special places....what they have seen almost road by road. Where to stay just outside the Park...camp information. It takes quite a lot to impress me but I really feel that this book, which was 7 years in the making, is exceptional."

- Janey Coetzee, founder of CAROK (Camps and Roads of Kruger)
---
Carte Blanche ran a story where they marked existing car parts with invisible UV ink, took the cars in to be serviced, were charged for new parts but when they checked, the old parts were still in their cars! 

Lourens didn't do that and so I'm very grateful to them for their honesty and integrity.
Nikon, like many other businesses are most probably under economic pressure – they have rented out space at their office to Ford as a short-term solution... 

...so charging more for repairs would have been  easy – all these excessive charges would have added to their bottom-line but they chose the moral route.
I've read on forums that Canon's gear prices are cheaper but I've also read people complaining about the service they received from some of the companies that repair Canon gear.
Yes, I would like to pay less but I'll repeat again what we said at the start, "we tend to get what we pay for" and I am very happy with the service from Nikon Service and Repair.
Sure, we could go overseas and buy our primary gear for less but then we have grey items that Nikon SA will not repair – where would that have left us?
We need to look at the bigger picture – the initial purchase of the gear, like with a motor vehicle, is just the start of the relationship. If you have your regular service work done at the dealer your value to the dealership increases.
Let's say your vehicle goes out of warranty and a week later you have a disastrous failure. If you have shown loyalty to the dealership by using them for regular services, they will be more inclined to help you as opposed to the person who buys a car there and takes it somewhere else for regular services.
It's about 2-way loyalty and Nikon Service and Repair have been good to me.
---
Return from Nikon Service and Repair to K2K Home page

Return from Nikon Service and Repair to Nature Photo Gear page

---
---

To make a safari rental booking in South Africa, Botswana or Namibia click here
---