Share Your Stories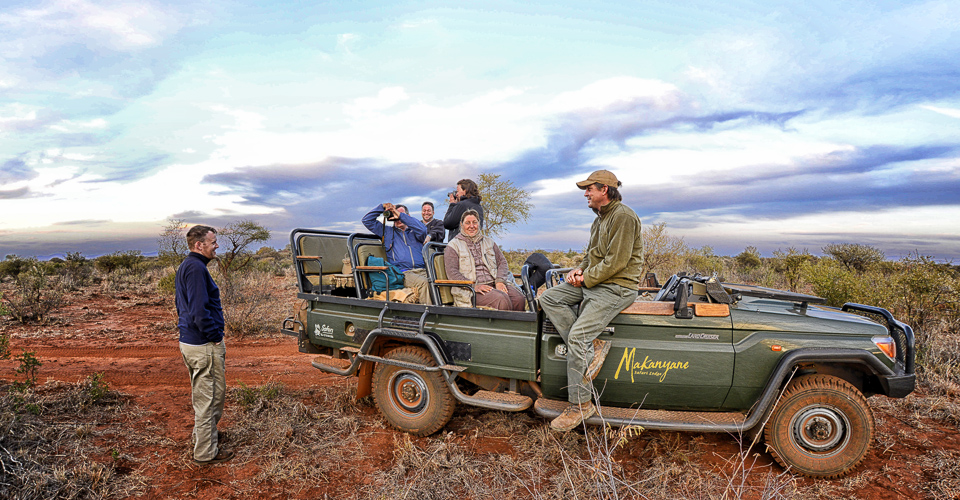 Here is your opportunity to share your stories...
many visitors to Big-5 African game reserves take great animal or landscape pictures but then never look at them or share them – the pictures remain on a computer or DVD for years – WHAT A WASTE!!
If you love wilderness areas, wildlife photography and African safaris then you have agreat opportunity to share your passion as these safari travellers have done:
Tony Proud and his wonderful Safari Treasures!

Wayne Duke and his amazing Our Etosha Adventure!

We will add to the above Travellers' Tales as and when you send us your stories and images!
There are a few options for people, who return from their Big-five African photo safari, to display their creative talents:
- Have just the best pictures printed in postcard size and put them into an album, which you leave in your lounge for visitors to look at.
- Print a few of the best pictures on A4, A3 or even A3+ photo paper and have them framed and then hang on your walls.

- sell your photographs!

- Put the best photographs into a folder on your computer and then link this to your screensaver.
- Have your favorite photgraph as your computer desktop background.
- Enter your best photographs into photo contests such as the SANParks photo of the month or the BBC Wildlife Photographer of the year.
- Share your favorite photographs and stories with other people that visit this web site and get comments/feedback from them:


Share Your Big-five Safari Story!
If you've been to the Kruger, Kalahari, Etosha, or Pilanesberg and love these places as much as we do, please do share your experiences, advice and tips!

We would be keen to try them on our next Safari and I'm sure other visitors to this site will as well!

After a good day's game viewing people gather around the campfire and relive the animal sightings of the day and reminisce about their unforgettable experiences…

• Perhaps you've had a good or bad experience?
• Maybe you have a favorite camp?
• Do you have a funny story to tell?
• Have you captured any special pictures?

What Other Kruger-2-Kalahari Visitors Have Said...
Click below to see contributions from other people who are passionate about the Kruger National Park, the Pilanesberg, Etosha and the Kalahari...
---
To see other visitor's Park-Specific pictures, please click on the links below and then scroll down to the bottom of each Gallery page...
Click here to see other visitor's Kruger Pictures and Stories

Click here to see other visitor's Kalahari Pictures and Stories

Click here to see other visitor's Etosha Pictures and Stories

Click here to see other visitor's Pilanesberg Pictures and Stories
---
...or if you would like to see other visitor's Camp-Specific photos or to post your photos under your favorite camps, please visit the Kruger Park,Kgalagadi or Etosha pages and just click on the relevant camp and you will be able to view other people's photos and upload your own for each camp.
---
Return from Share Your Stories to kruger-2-kalahari home page
---
---

To make a safari rental booking in South Africa, Botswana or Namibia click here
---