Photo Strategies - How to Photograph each Animal Species on Your African Safari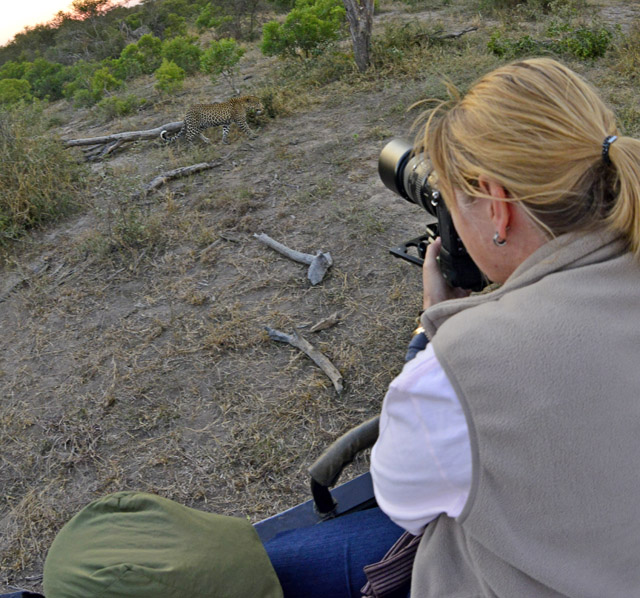 Each person who goes on an African safari has different desires and expectations. Some want to see just the big cats, others want to photograph anything that moves while others have just one species of animal in mind.
Whatever category you fall into we will provide you with photo strategies on where to look for each African animal and how best to photograph them.
From Africa's  Big-five to the elusive eleven animals, we will have a page dedicated to the African safari animals that you may want to most encounter while on your southern African safari. 
Lighting and/or exposure seem to be the main problem when people look at their photographs taken on safari so we will also discuss the suggested exposure compensation that should be used for each animal.
Remember that the camera sees in 'tones', not colors, and your camera meter exposes for mid-tones. Today's digital cameras have very accurate TTL (Through The Lens) meters. Nikon cameras have what they call 'Matrix' metering and Canon have 'Evaluative' metering - this means that the camera takes the whole scene's tones into consideration when making the exposure.
These metering modes are accurate for most situations but not all - for very dark subjects, like a wet buffalo, you may need to dial in Matrix metering -1 stop as the camera has let in too much light for the dark subject it saw.
Conversely for very bright subjects like a white egret, you may need to dial in Matrix metering +2 stops as the camera has not let in enough light as it saw a very bright tonal subject.
Alternatively you can Spot meter off the subject instead of using Matrix metering, which is what we do most of the time.
Photo Strategies for African Animals
The Big-5 Animals

The Super-7 Animals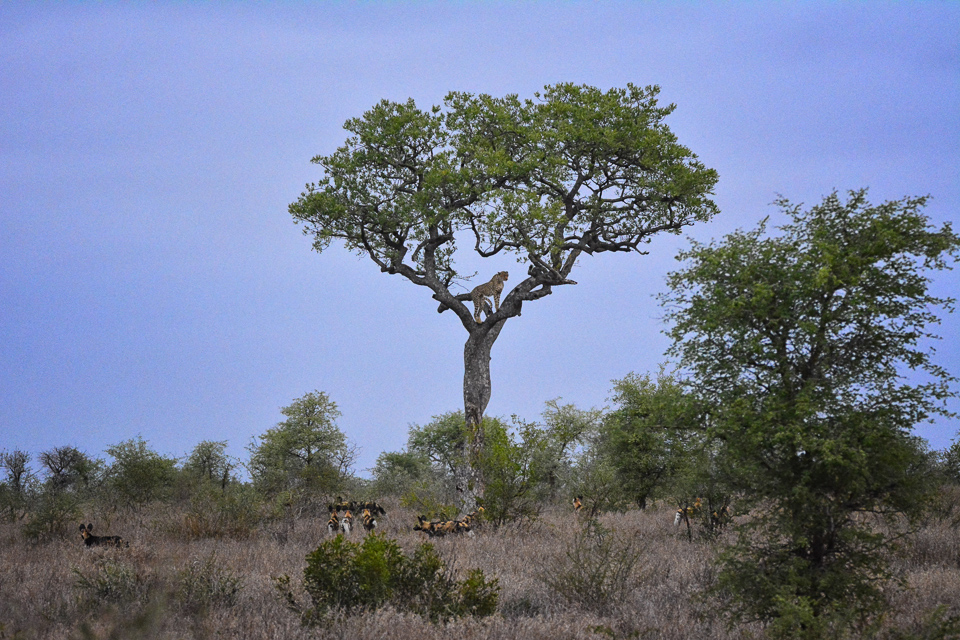 A pack of wild dogs have chased a cheetah up a tree. This happened near Orpen camp in the Kruger park
The super-seven animals comprise the Big-5 plus
---
Return from Photo Strategies to Safari Photo Tips page

---