Nikon 80-400mm Review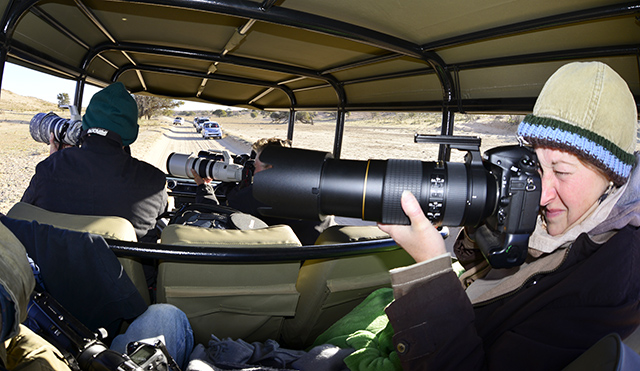 Please Note: This is a Hands-on Nikon 80-400mm review! It is not based on us simply reading the specs or playing with the lens for a few minutes in a camera shop.
When we first bought our Nikon digital cameras, we could not afford the price of Nikon's professional lenses and, being wildlife photographers, we knew we needed 'big glass' so we settled for Sigma lenses.
Jenny had the Sigma 100-300mm lens and I used the Sigma 300-800mm lens. When we upgraded to new Nikon camera bodies there were compatibility issues so we traded these lenses in for Nikon lenses. I got a used Nikon 600mm f4 lens and Jenny got the Nikon 80–400 mm f/4.5-5.6D ED AF VR.
I then bought a Nikon 200-400mm f4 lens as a backup to my 600mm but was never happy with its performance, especially with tele-converters. I then offered this lens to Jenny, which she tried out and then said "no thanks' I'll stick with my 80-400!" (That simple action says a lot!)
The 80-400 came out in 2000 and Jenny has been using it since 2001! We read many reviews criticizing the lens – it was too slow to focus, it had no motor, you could not shoot birds in flight, etc. We agree that the addition of a motor would have been great but Jenny still got good shots of birds in flight – you just need to know how to use your gear and work within its limitations.
Now in 2013 the same lens has been revamped and is called the Nikon 80–400 mm f/4.5-5.6G ED AF-S VR N. It has many improvements over the old lens and Jenny finally traded in her old faithful for this new lens and she is very happy with its performance.
I also used it in the Kruger Park and was so impressed I traded in my 600mm f4 to get a new 80-400mm lens! But I also read a lot of people criticizing the new lens as well – many of them had never shot with the lens - they were downing it from reading the specs!
Anyway, we took our two new 80-400 AFS lenses to the Kgalagadi for a 9-day photo safari while staying at Rooiputs Lodge and Polentswa Tented Camp and here is our hands-on review of this new lens.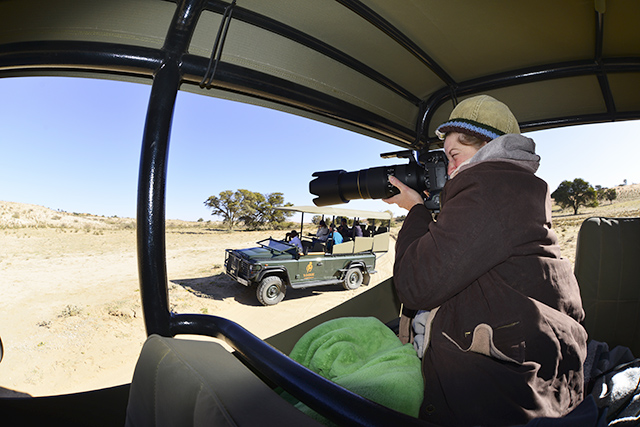 Nikon 80-400mm Review - 9 days in Botswana's Kgalagadi Transfrontier Park
Let's start this real-world field test with what we like about the lens:
The sharpness, improved close-focusing distance, improved VR, manual-focus override, the use of tele-converters and it focuses VERY FAST thanks to the addition of the SW Motor! It is small, light and easy to handle especially on safaris, whether self-drive or guided safaris, thereby making it our number-1 lens for photo safaris!
Now let's look at the current main negative points that we have been hearing for this lens:
Too big – it is 203mm long while the old lens was 170mm long, so yes, its 33mm longer!
Too heavy – it is 1480 grams (without the collar) while the old lens was 1210 grams (with no collar) so it is 270 grams heavier. (The 70-200mm weighs 1540 grams but we don't hear complaints about that lens!)
Too expensive – You get what you pay for. Even with all the negative reviews sales are doing very well as there are photographers out there who realize the value of this lens. Even the old lens was scarce on the used market and the prices were always on the high side when they were available – that says a lot about the lens. (Please read to the bottom of this page before buying this lens!)
The tripod collar is weak – I agree and so had a choice of getting either the RRS or Kirk replacement collars. I opted for the Kirk as it supports the lens in two places and the Kirk service and product quality are, in our experience, much better than that from RRS.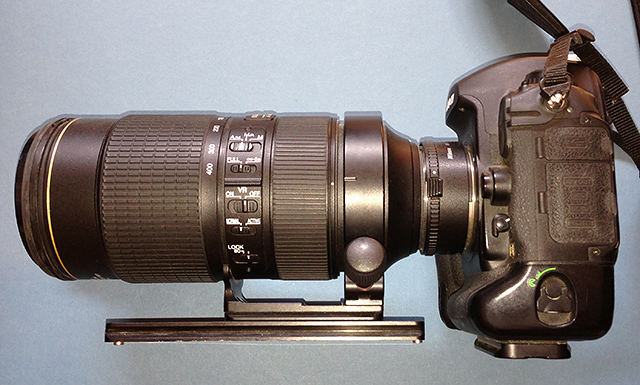 I then added my 6 inch arca swiss plate to the foot as this provides extra space for our flash bracket and to slide the lens when it is mounted on a gimbal head or Wimberley sidekick.
We prefer using beanbags on safari and the Apex beanbag allows us to use it as a beanbag or to mount a ball-head and/or gimbal head as we have done here with the Nikon 80-400mm afs lens, allowing you to lock the lens in position and capture long exposures or when waiting for some action!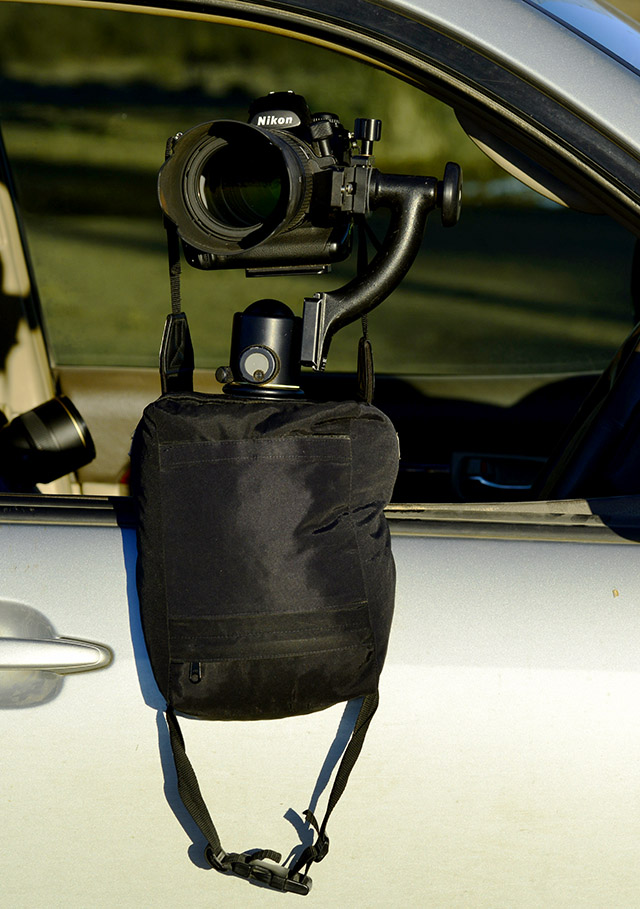 There are many reviews on the web about the technical aspects of the lens so we thought of showing you comparison shots of the lens by itself and when using tele-converters so you can decide if TCs would work for you or not.
The only disappointment I have with the lens is that tele-extenders do not work that well – the usual problem with zoom lenses. I used to use the 1.7x TC on my 600mm f4 with very good results but zoom lenses have too many elements inside so the TC is not a good choice, even with the 70-200mm f2.8. TCs are best with fast prime lenses
If you use a TC on the 80-400mm zoom lens then try and use the middle focus point because focusing is quick but on any of the other focus points the lens is slow or hunts, even with the 1.4X TC.
While in the Kgalagadi Jenny shot with the lens on her Nikon D800 as is and she found it handled beautifully. I used mine on my D3S and would add either the 1.4X TC or the 1.7X TC and here are the comparison shots:

Bateleurs at Polentswa Waterhole...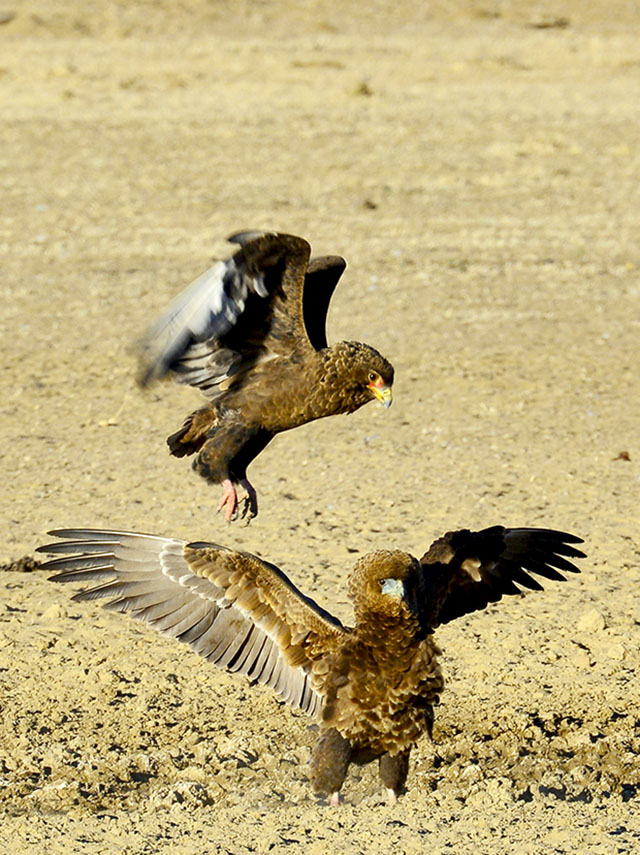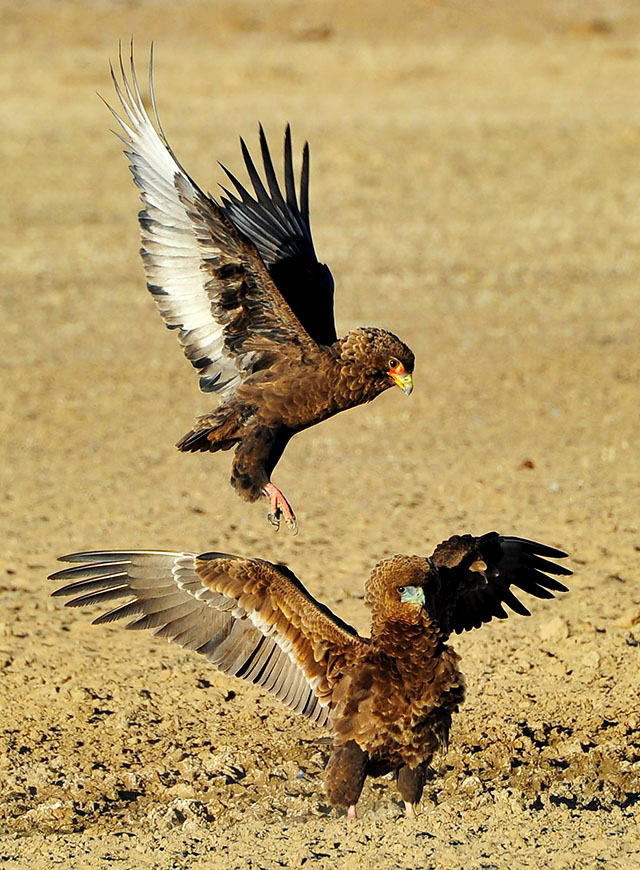 Neither of the above images have been sharpened - can you tell which one was taken with and without the 1.4x TC?
Black-backed Jackal Hunting Doves at Kij Kij Waterhole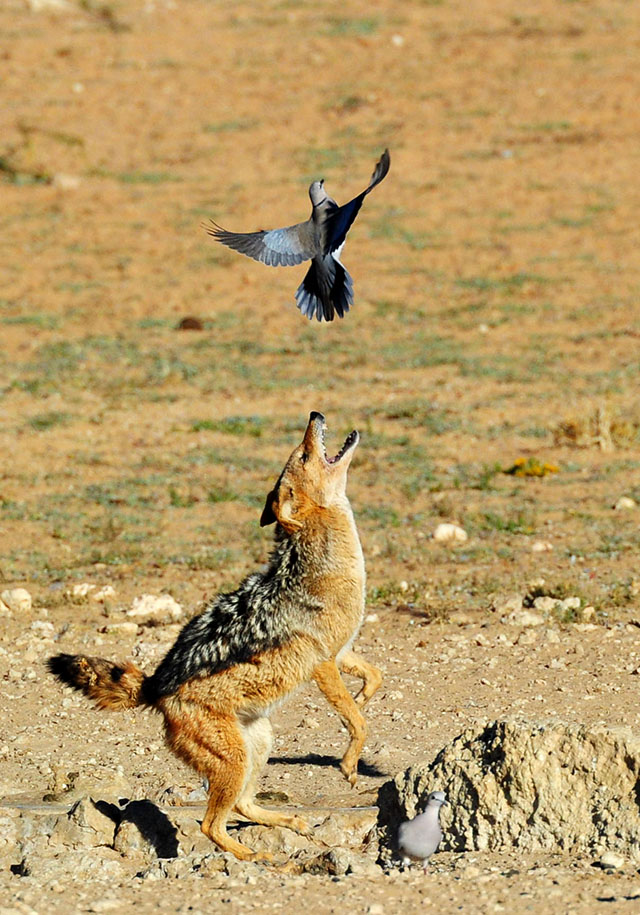 Neither of the above Jackal images have been sharpened - can you tell which one was taken with and without the 1.4x Tele-converter? (Just place your cursor over each image to find out). 
Male Lion on Dune near Rooiputs Lodge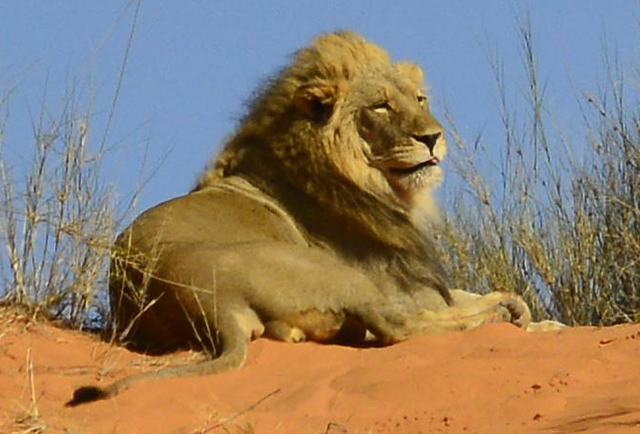 Again, neither of the above Lion images have been sharpened - can you tell which one was taken with and without the 1.4x TC? 
If you move your cursor over each image it will tell you. The first image in all three cases was captured with the 80-400mm afs lens on a Nikon D800 while the second image in all 3 series was captured with the 80-400mm afs lens mounted on a Nikon D3S with 1.4x Tele-converter. 
Using the 1.4x TC does produce a slightly softer image but sharpening will rectify this. The difference is most noticable in the lion image.
All the images are crops of the originals and that is the benefit of using the Nikon D800 - with so many pixels, cropping can produce a sharper image than using a tele-extender. 
In the following images we have used both a 1.4x and 1.7x TC...
Lioness near Polentswa Tented Camp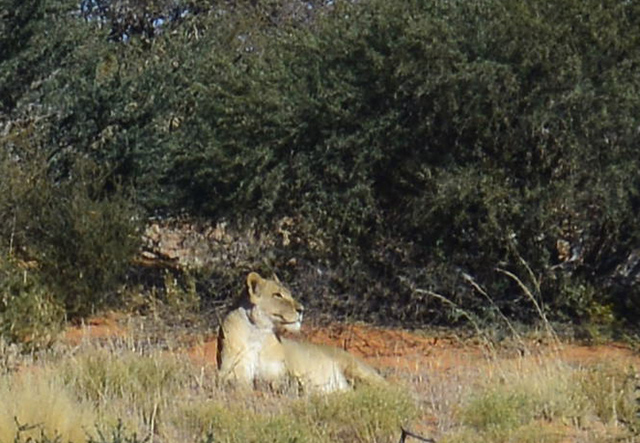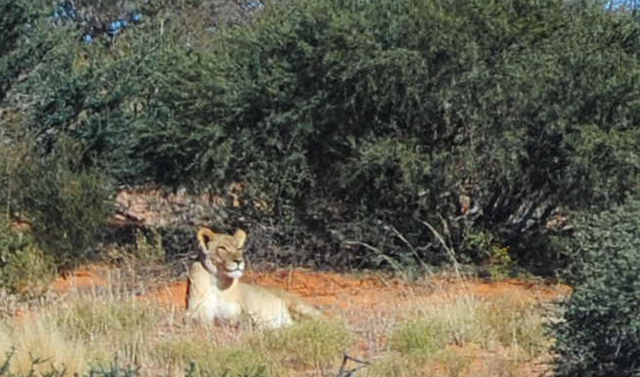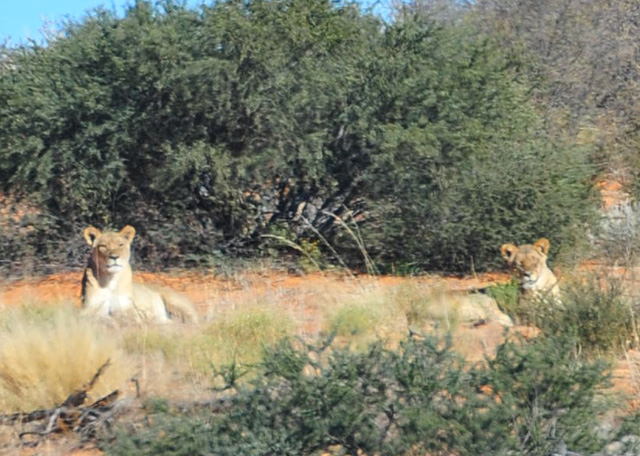 The quality of the 1.7x TC is not good on this zoom lens - on a prime lens it would produce much better results.
Another observation is that the further away your subjects the worse the quality of the tele-converter. The above lions were about 300 meters away, the male lion was about 150 meters from us  while the jackal and bateleurs were just 50 meters away. Lesson is - try and get as close as possible to your subjects for sharper images.
If you cannot get closer then shoot a landscape image where the lack of sharpness won't be as visible. If you are shooting through 300 meters of heat haze there will be a lack of sharpness!
Here are the original images before cropping: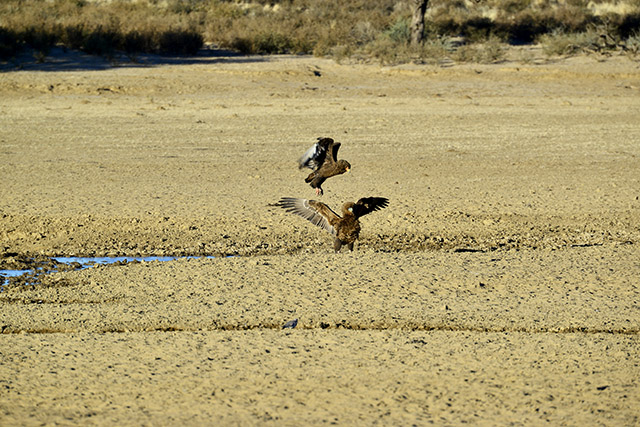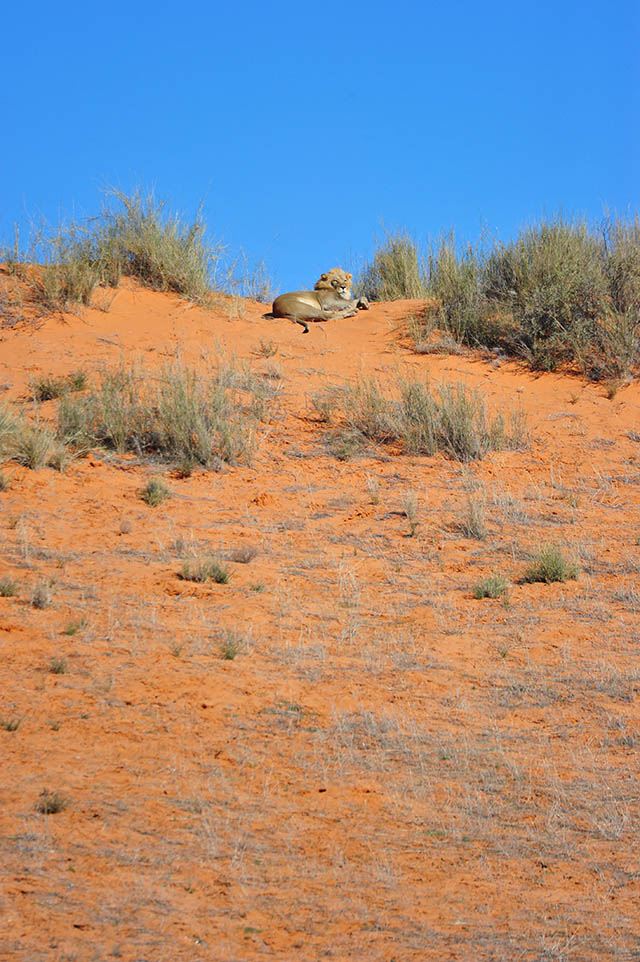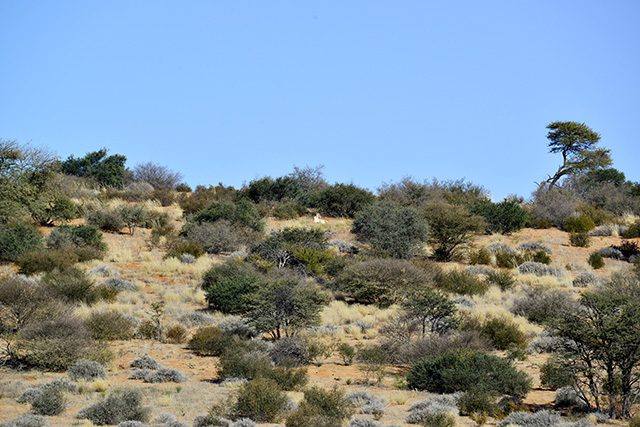 Nikon 80-400mm Review Conclusion
We will keep our 1.4x tele-extender to use when absolutely necessary but will sell the 1.7x. I do miss the reach of my old 600mm lens so did consider getting the Nikon D7100 DX body but the low buffer memory put me off so I am now hoping for the soon to be released Nikon D400 (which should be replacing the D300s as the top of the line DX body) to provide the extra reach without compromising the frames per second and buffer write speed.
 Yes, the new 80-400mm afs lens is more expensive, is 'heavier' and is 'bigger' than the original Nikon 80-400mm VR lens but, in our opinion, it's all worth it after us using it on self-drive and guided safaris in the Kalahari.
What are your other options for a 400mm lens?
The Nikon 70-200mm lens with 2x TC is NOT sharp
The Nikon 300mm f4 plus 1.4x TC - is an option but there is no VR and the zoom feature on the 80-400 is great for safaris when the subjects move closer or further away! (There should be a new Nikon 300mm f4 coming out with VR, but it's still not a zoom lens)
The Nikon 200-400mm f4 lens is definitely bigger, heavier and more expensive!
The Nikon 400mm f2.8 - also very heavy and expensive.
That leaves the Sigma 50-500mm or 150-500mm lenses but in January 2014 Tamron announced the 150-600mm f/5-6.3 VC super telephoto zoom lens, which has received good reviews so far so maybe that could be an option. And the price is just over US$1000.00!
In September 2014 Sigma announced the launch of two new super telephoto lenses - 150-600mm f/5-6.3 DG OS HSM in two versions - the Sport and the Contemporary. The Contemporay should retail for around US$1000.00 to compete with the Tamron, while the Sport will retail for around US$2000.00.
October 2014 Update
We were very happy with our Nikon 80-400 AFS VR lenses - for the first year. We used them in the Kgalagadi (twice), Etosha and in southern Namibia (Kolmanskop, Sossusvlei, Deadvlei and Namib Rand).
These are very hot and dusty environments and the lenses worked great.
Then in August 2014 we went to Madikwe Game Reserve for a weekend where we noticed one lens was back-focusing while the other was not focusing properly and produced some black images.
We took both to Nikon and they 'fixed' the problems.
We went back to Madikwe for 2 weeks in September 2014 and the back-focusing was fixed but now my lens started to also produce black images and refused to focus on a few occasions. Jennifer's lens carried on with focus problems and black images so both of us were very upset as we were now missing photo opportunities!!
In addition, both lenses sucked in tons of dust! The dust was inside the lens barrels of both lenses...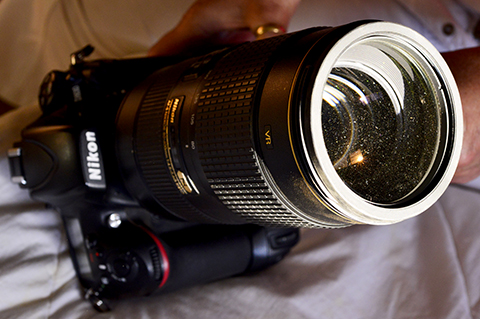 Madikwe is not nearly as dusty as Kgalagadi and Etosha yet look at all that dust - looks like the Milky Way inside the lens!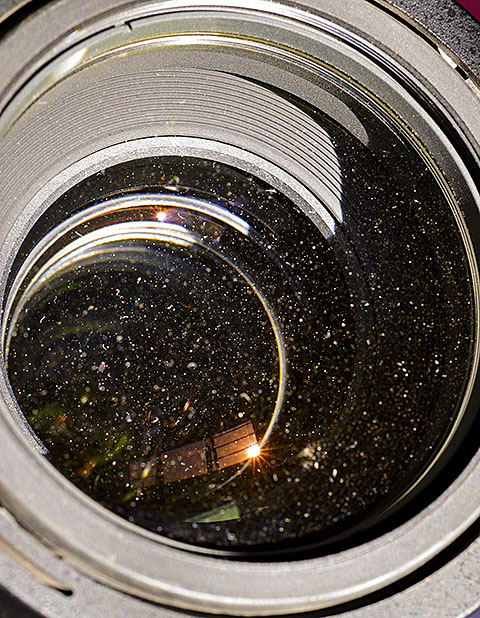 Jenny's old 80-400 VR lens had no problems and she used it for 12 years! The new lens should have been MUCH better then the old one yet it isn't.
We read that Nikon's stock hit a 3-year low in 2013/14 so it begs the question "are they taking short-cuts with the Quality Control on some of their products to make up for this poor performance?"
Just look at the D600 and its oil and dust issues. Nikon refused to admit there were problems until China banned the D600!  
Someone said that we should not expect pro quality with consumer lenses, well, the 80-400 AFS lens costs R37 000,00 (US$2700.00) so it's not a consumer lens and it's not made in Thailand so we definitely expected more from Nikon.
Jenny is now using the Tamron 150-600mm lens and I received my Sigma 150-600mm Sport lens on the 29th October 2014. We used both lesnes in Madikwe Game Reserve so you can read our reviews of these two lenses by clicking the above links and see Tamron vs Sigma comparison images.
---
Return from Nikon 80-400mm Review to Best Safari Lens page

---
---

To make a safari rental booking in South Africa, Botswana or Namibia click here
---