Madikwe River Lodge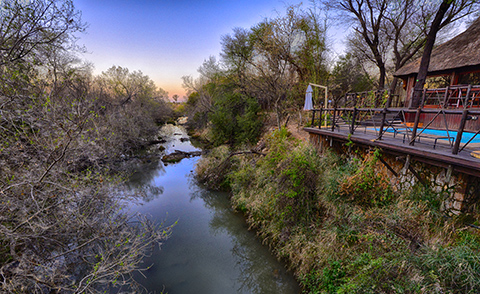 Location:
Madikwe River Lodge is situated in the North Eastern part of Madikwe Game Reserve overlooking the scenic Groot Marico River.
About the Lodge: 
This 3-star lodge is ideally positioned on the banks of the Groot Marico River and surrounded by lush riverine forest.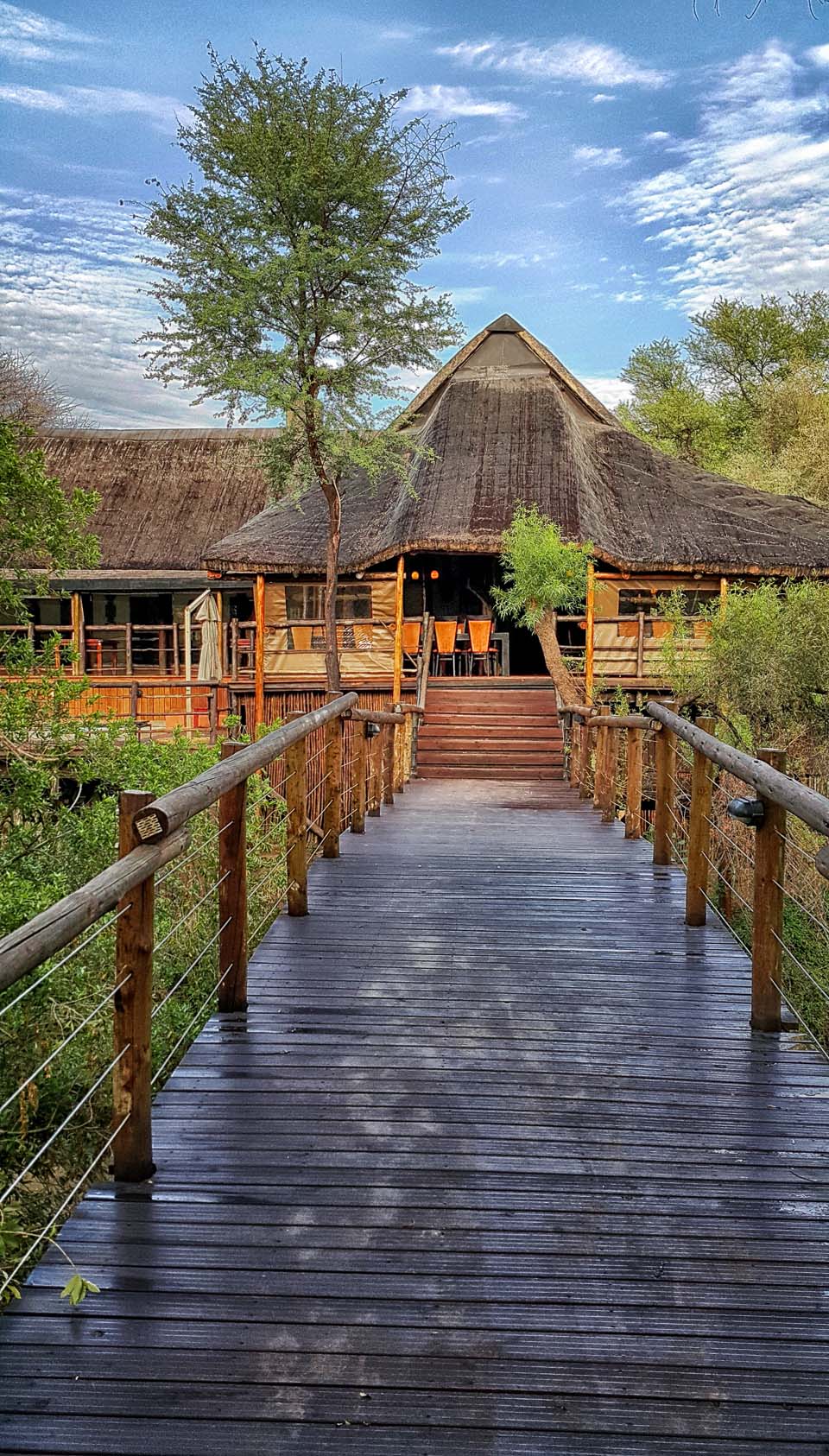 A wooden bridge connects the car park to the main lodge building, which houses a small curio shop, two seating areas and a large fireplace that heats both the lounge and dining area.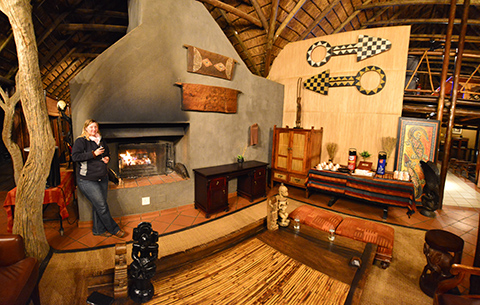 The split level wooden deck leads to an outside seating area with views of the river and another wooden bridge takes you over the river to the boma. There is a swimming pool next to the wooden deck, then another set of steps leads up to the TV and games room. 
Just off the main building along a gravelled pathway is a lovely rock pool.
Wi-Fi is not free and sometimes is not working, just enquire at reception.
Food & Drinks:
Meals are served either buffet style or off a set menu with two choices as a main meal. All our meals were tasty and well-presented.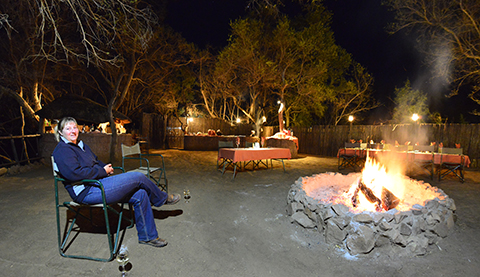 Our best was a lovely boma dinner of eland steak, wors, pap, a good variety of salads and vegetables then a delicious cheese cake to top it off.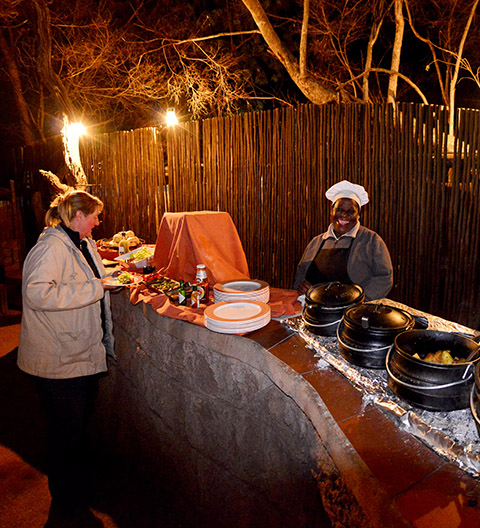 Everyone in our group enjoyed the boma dinner and had a great time.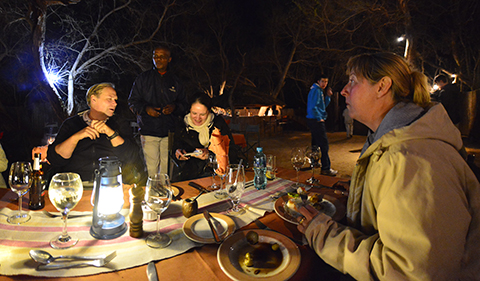 Sandra & Wolfam at the boma dinner
All drinks are for your own account except for the ones on game drives.
Accommodation at Madikwe River Lodge:
Perched on the river bank are 16 thatched chalets; they are nicely spaced on either side of the main building. 1-9 on the left and 10 to 17 on the right…there is no number 13.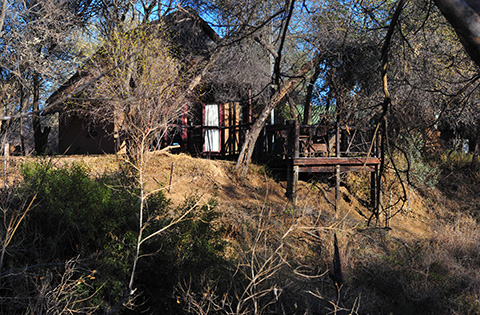 All the chalets are split level with a separate lounge with a bar fridge/ tea and coffee station which leads onto a private balcony with views over the Groot Marico River.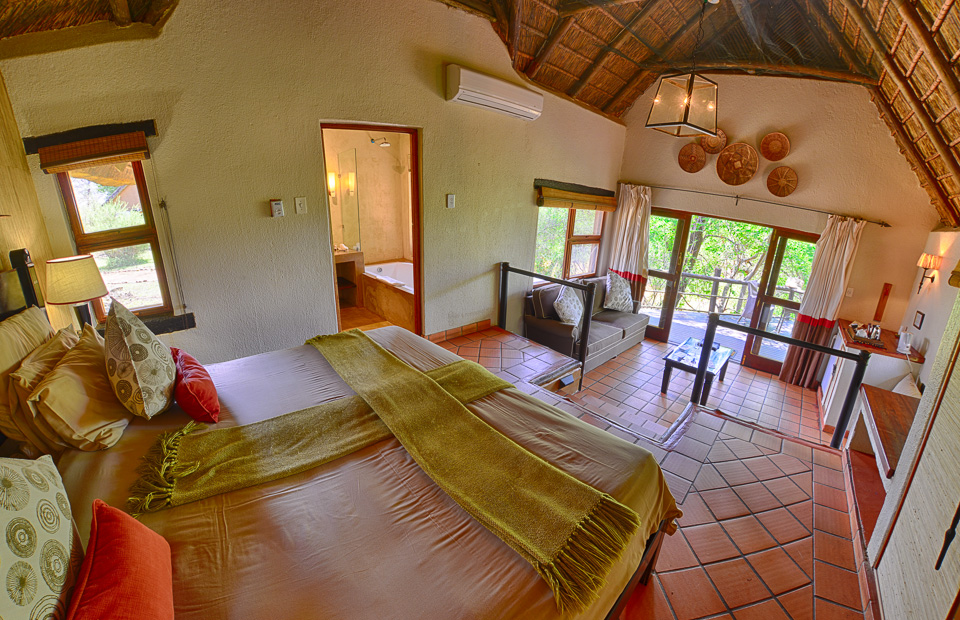 The bedroom has either twin beds or king size beds, en-suite bathroom, with bath and shower overlooking the river, ceiling fan and hairdryer.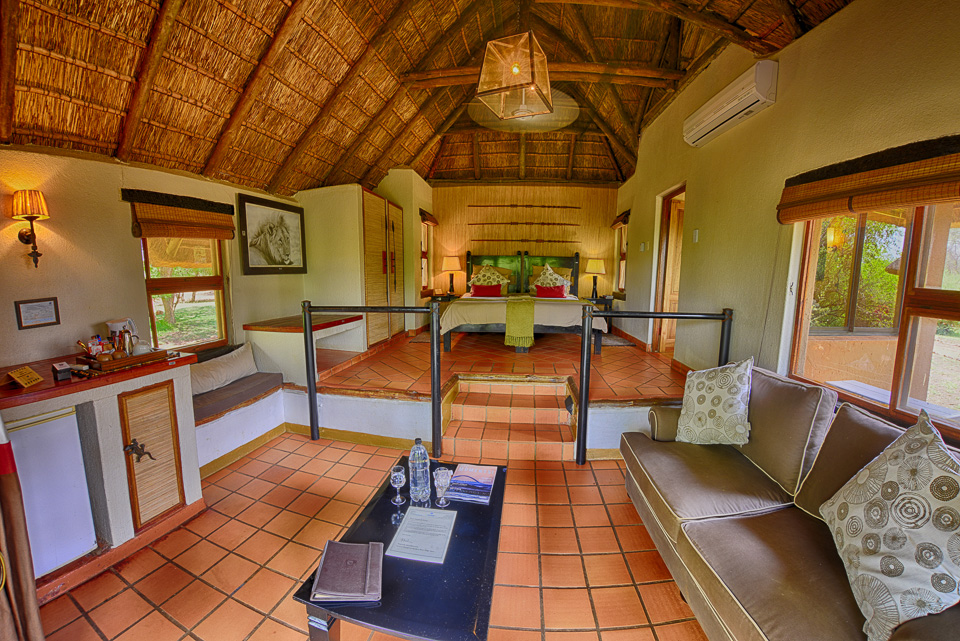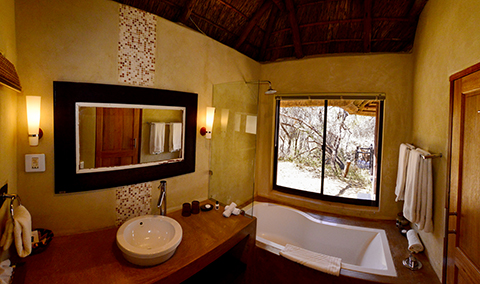 We had some fruit and a complementary bottle of water in our room on arrival, which was a very nice touch.
The honeymoon chalet is on the far end of the pathway, it has everything that the other chalets have plus an outdoor shower.
Activities:
Caroline and Julian at the back with Sandra & Wolfam in front of them
There are two game drives per day - an early morning and a late afternoon, both drives will stop for either a coffee or sun-downer break in the bush.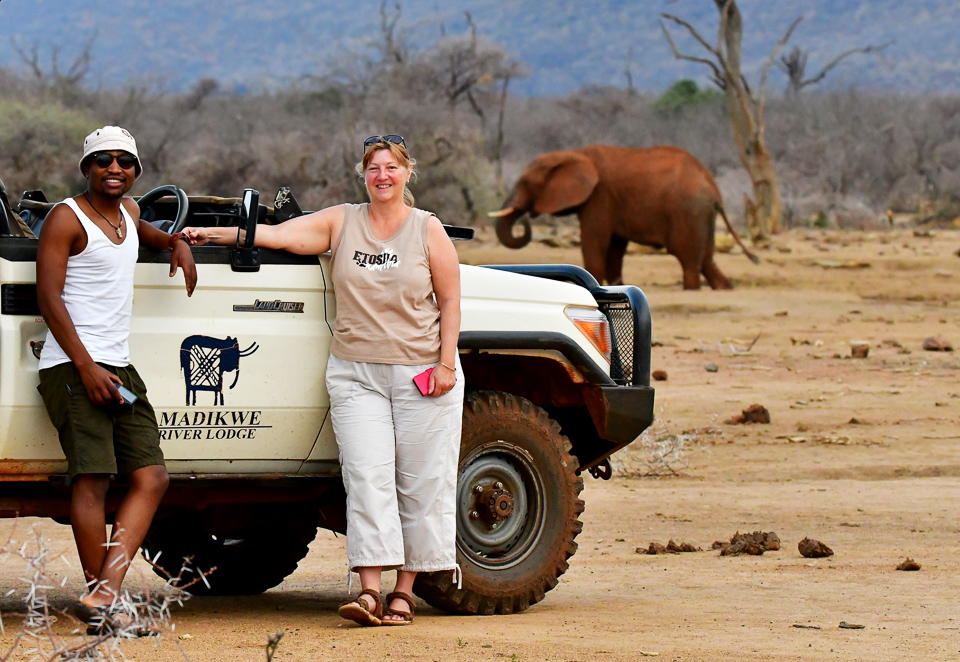 Some of the viewpoints will provide excellent opportunities for sunset photographs...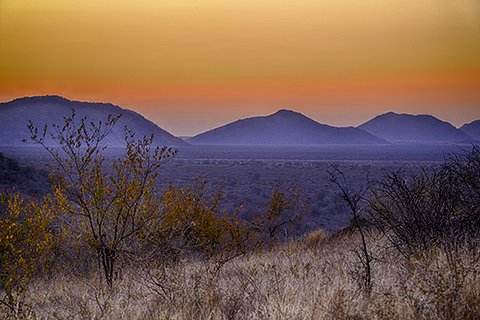 Sightings on our 3-night stay:
We had some good game drives with our guide Jerry and we met some very nice people from Germany, England and Scotland at the lodge.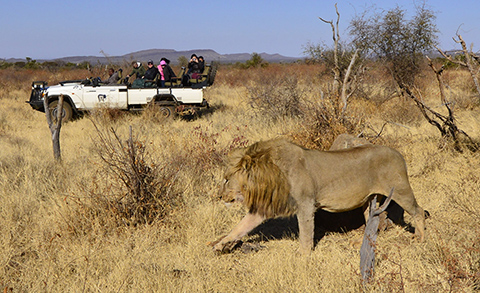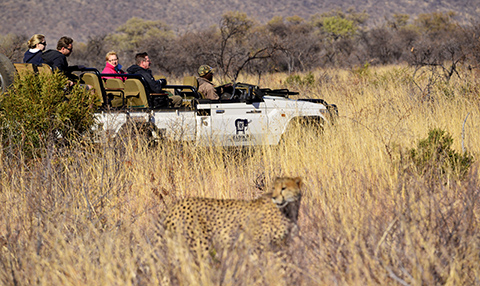 Chris and Mandy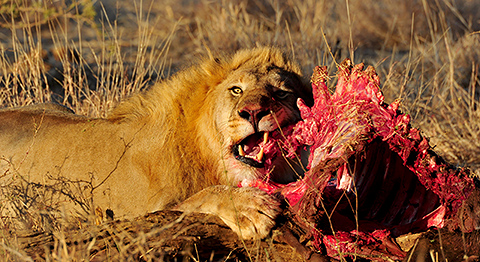 We saw lions with a kill and lions with cubs on another kill, brown hyena, a pack of wild dogs, white rhinos, elephant, spotted hyena and most plains game.
Our second safari to River Lodge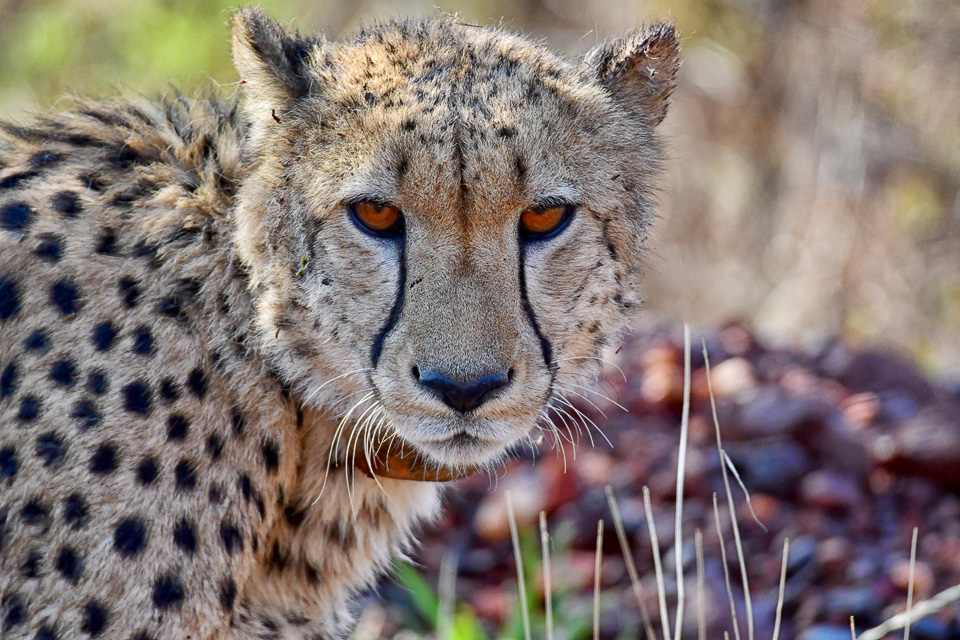 On our second trip we had Charles as our field guide and you can read more about our experience with him here.  

Our third safari to River Lodge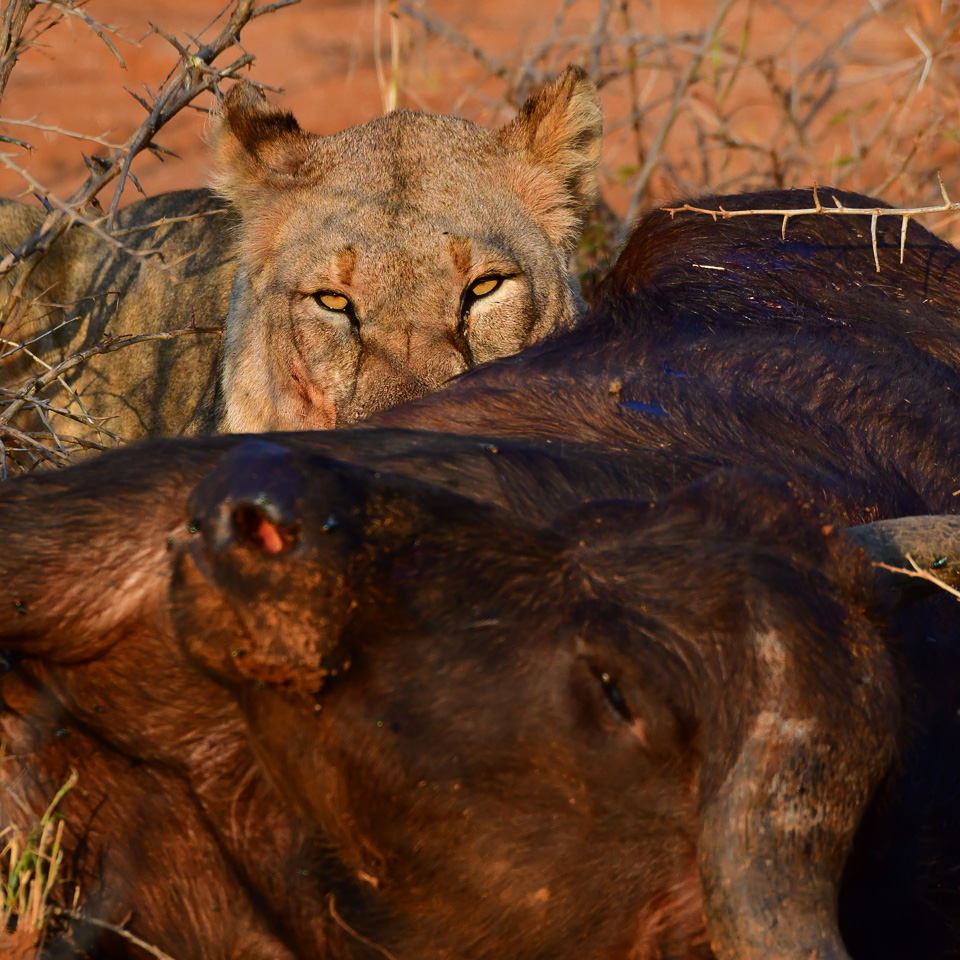 After our third safari to the lodge we wrote an article in our newsletter about our experiences at the lodge, which you can download here. 

Our fourth safari to Madikwe River Lodge
On our fourth visit we were interviewed by Gaborone, the person who does the marketing for the lodge, and you can read our interview here.  

Our fifth safari to Madikwe River Lodge
On our fifth safari to the lodge (yes we love visiting this fantastic lodge!) we spent time at an elephant carcass and saw both lions and hyenas feeding on it.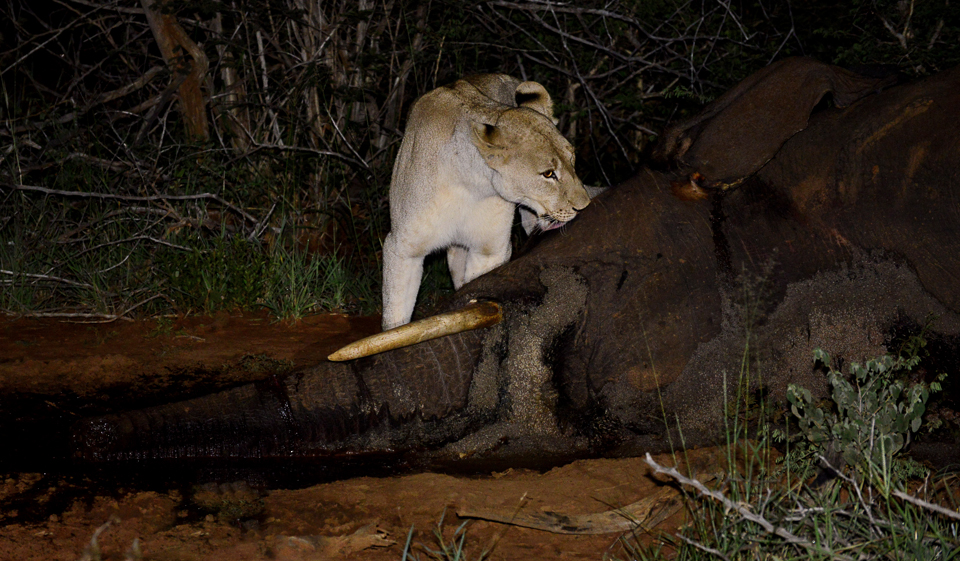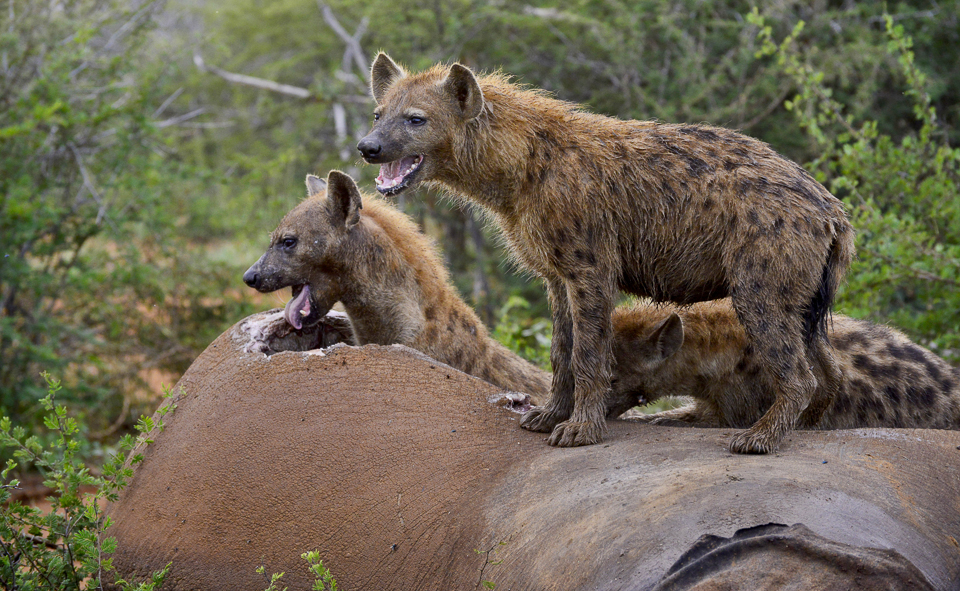 You can read our fifth-visit trip report here.

Thank you to Cynthia (the acting GM) and her team - we look forward to seeing you all soon!
---
For more information on Madikwe River Lodge or to make your reservation please contact the lodge as follows:
Telephone: +27 (0)14 778 9000
Fax: +27 (0)14 778 9020
Email: lodge@madikweriverlodge.com 
---
Return from Madikwe River Lodge to Madikwe Game Reserve
---
---

To make a safari rental booking in South Africa, Botswana or Namibia click here
---