Charles Tacora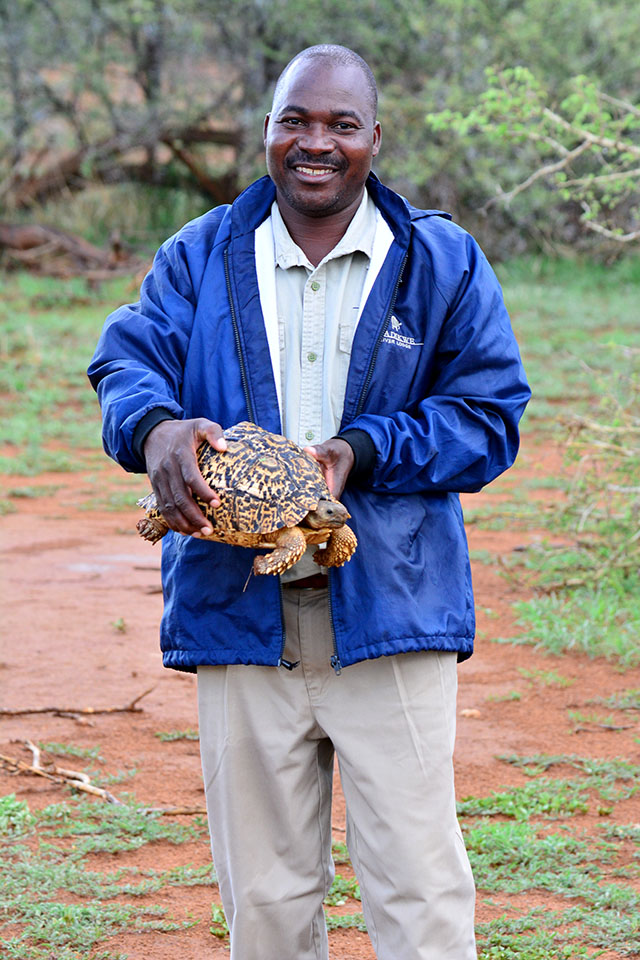 Charles, or Tacora as he is also known, is a field guide at Madikwe River Lodge and most of his guests want to see the Big 5, so he was most surprised when we, on our first drive with him, requested to see wild flowers!
He was so keen to look for the flowers as one of his favorite subjects when doing his field guide training were the wild flowers. He brought his flower ID books with so that we could find out what flowers we had found.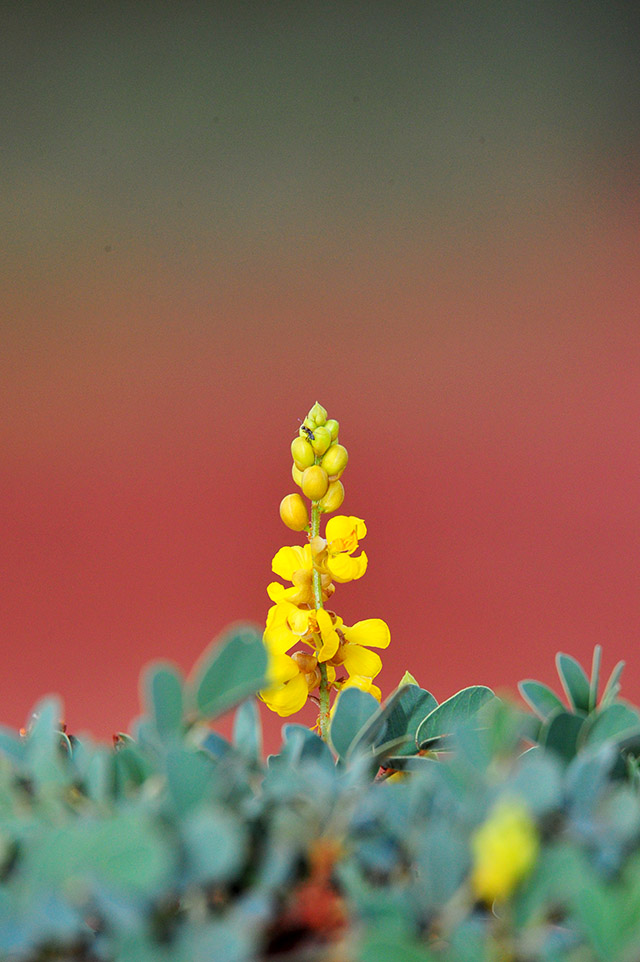 On our first 4 game drives we had a few other guests on the vehicle who politely tolerated our frequent stops to photograph wild flowers so when they had checked out and we were due to get two new sets of guests Charles convinced the hotel GM to put the new people on another vehicle so that we could concentrate on getting the flowers we needed on our own vehicle – now that's being proactive and thinking about his guest's needs!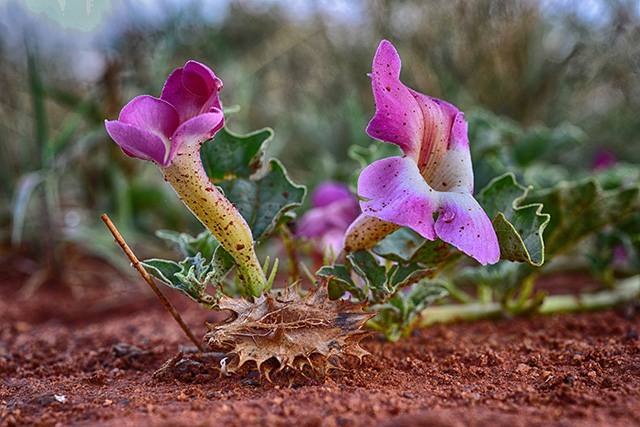 Thanks to Charles we got some super flower photos and when we were due to leave he thanked us because he said the flower hunt had rejuvenated him!  
Guest Requests
Most field guides ask their guests before each drive what they would like to see. The guides then plans their routes to provide them with the best chance of seeing these requested subjects.
Obviously the most sought after animal tends to be the elusive leopard and many guides, after we request a leopard, will say "We don't find leopards, they find us". 
Then I ask why guests pay extra to come on guided safaris if the guides are unable or unwilling to put in the effort to find key species!? We have photographed more leopards on self-drive safaris than on guided safaris - makes you think doesn't it!
Anyway, back to Charles - we were back at Madikwe on our fourth visit and we were sharing the vehicle with a very pleasant couple and their two children.
Mom and dad took turns at going on each game drive as the one would stay at the lodge to look after the small baby. On the afternoon drive we were with Michelle and the two children and Charles asked what they wanted to see, the girl requested cheetah and the boy requested leopard...
Charles then radioed his brother, Benson who is also a field guide at Madikwe River Lodge, to let him know what we wanted to see and then he monitored the radio to hear what other guides had found.
Late in the afternoon a call came over the radio that the two new cheetah brothers had been found but there was a long queue already on standby and the sun was setting fast. The rule in Madikwe is that you are not allowed to view cheetah and wild dogs with a spotlight so once the sun set that was it.
Charles realised we were not going to be able to see these cats so he called in a favor with one of the field guides who were on standby and they allowed Charles to take their place - we got to see the cheetah at just the right time - they had been lying down but were now stretching and off for a hunt!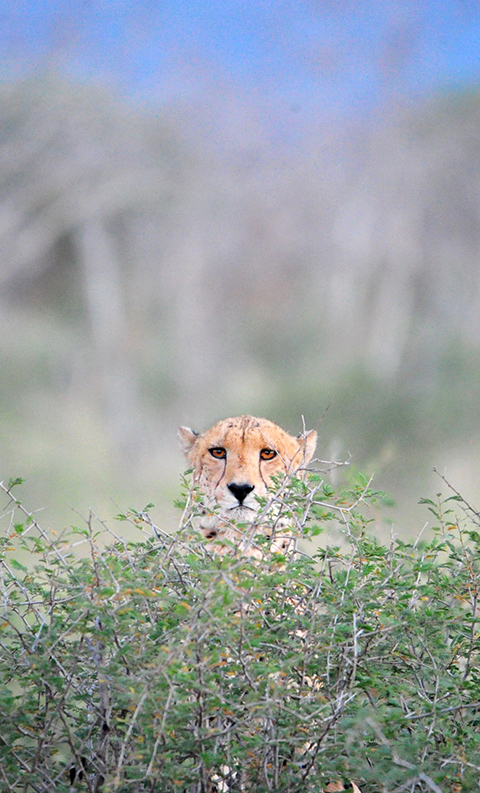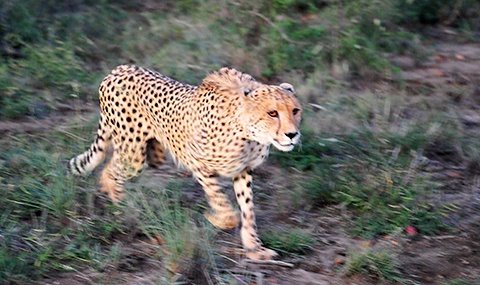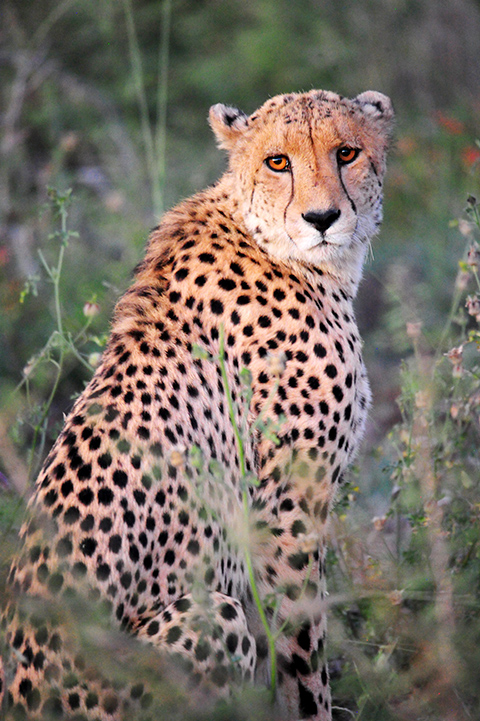 Benson then called Charles to let him know he had found Munye, a young male leopard in a tree (after we were told by another field guide that the leopards in that area don't like climbing trees, but Charles disagreed with this expert).
We then raced to catch up with Benson (Ferrari safari!) hoping to catch the leopard still in the tree. When we arrived the leopard was down from the tree...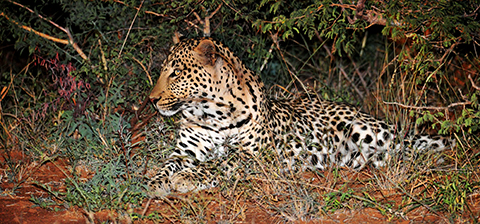 And then he was mobile...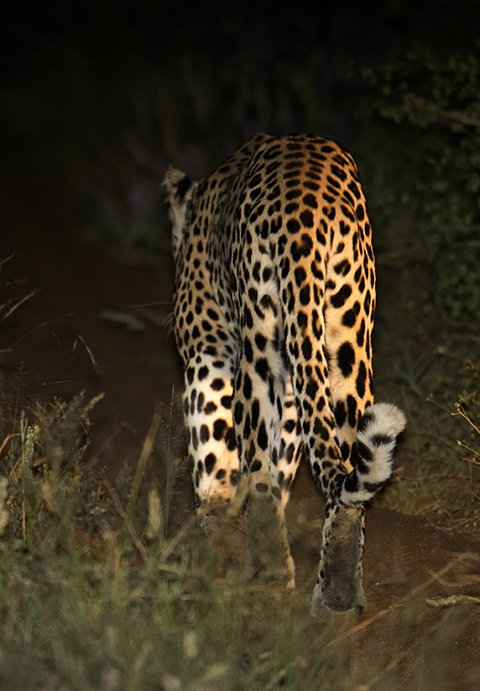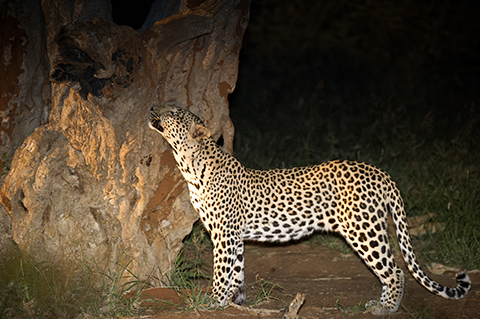 and he did eventually get back up into a tree for us to get a few shots...!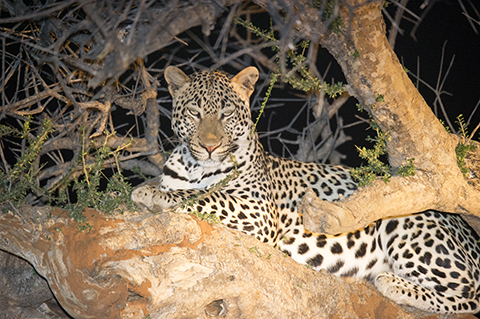 Many other field guides could learn so much from Charles and it's not that he knows more then them - I'm sure they all had the same training - but Charles is humble and cares about his guests' requests.
Bottom line - he puts in a little bit of extra effort to ensure guest satisfaction while so many other field guides put in minimal effort and still expect a tip - that's simply arrogance in action.

---
Return from Charles Tacora to Good and Bad Field Guides page
---
---

To make a safari rental booking in South Africa, Botswana or Namibia click here
---