Seeking
Recently I had the wonderful opportunity of spending a few days with some friends, animal spotting in the Kruger Park in South Africa.
The park is full of exciting animals but you don't see them all the time. In fact we spent many hours driving down dry and dusty roads staring out of open windows and scanning the bush for animals. You may think this sounds a bit dull, however there was something that kept us excited all the time.
It was anticipation: anticipation that round the next corner we could have a close encounter with something amazing.
The animals were, of course, always there, but we just weren't always in the right place at the right time to see them.
But we were definitely always at the ready, scanning the spaces between the trees, trying to spot something, alert and awake and 'seeking'. And that was part of the fun. It made me think...do we really seek God like this?
In the game park our 'seeking' was amply rewarded with some close encounters with zebras, elephants, water buffalo, giraffe and even leopards.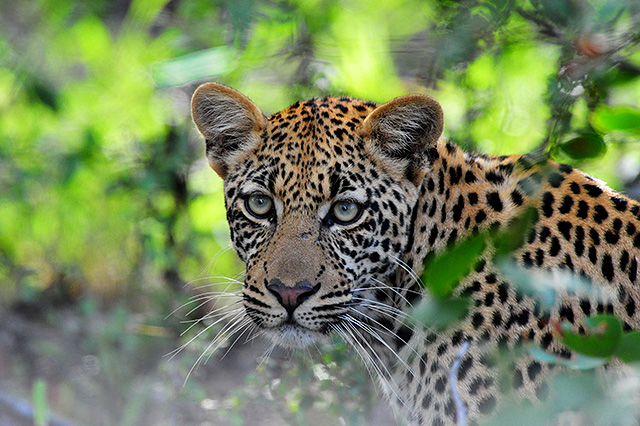 However I can truly say we enjoyed every moment including the times of waiting expectantly.
It made me think… Do we enjoy seeking God with this kind of anticipation, even when we don't get rewarded instantly, with a close encounter?
"He is a rewarder of those who diligently seek Him." - Hebrews 11:6
The truth is that God does seem to be hidden from our view sometimes, although He's always there. Perhaps we aren't always in the right place on the spiritual road so we fail to make contact with Him. We might be on the wrong path, following our own desires and not focussing on His ways and desiring His presence. We might miss the moment because we're distracted by other things.
But Father God rewards us when we diligently and faithfully search after Him. He rewards us with the blessings of His presence. In those special moments we see Him more clearly, even face-to-face – the best reward ever! We may not live all the time in this kind of closeness, but if we are expectant, and if we are open, alert and ready, He won't disappoint us.
We should actively seek Him, enjoying the anticipation of the next close encounter (which may, nevertheless, take us by surprise when it comes).
Prayer: Lord, by the power of Your Holy Spirit I ask that You stir my heart to diligently seek after You with real expectation. I choose to live my life in the environment where You live, the Kingdom of God, and to eagerly anticipate moments of close encounter with You. Thank You that You won't disappoint me as I try to find You. I ask it in Jesus' name. Amen.
---
Denise Cross has been married to David for 38 years and they have three grown up children. Denise leads the team at Glyndley Manor, the second oldest Ellel Centre in the UK.
Denise originally trained as a mathematics teacher, but after a "Damascus Road" experience of the Lord Jesus in 1981, now delights to teach the Lord's wonderfully logical truth. Her passion is to stir the hearts of believers to appropriate all the benefits of abundant life that their Heavenly Father freely offers to each of His children.
This devotional is courtesy of Seeds of the Kingdom and is copyright Ellel Ministries International.
---
Return from Seeking to The Wilderness Experience Page
---
---

To make a safari rental booking in South Africa, Botswana or Namibia click here
---