Anticipation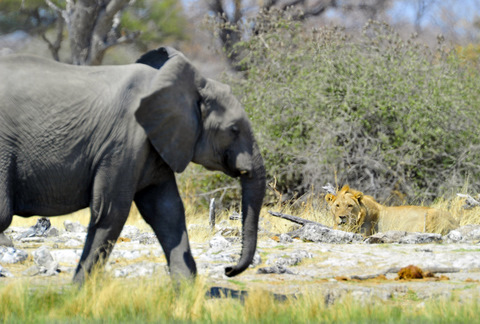 Anticipation - this is one of the main reasons we enjoy doing self-drive photo safaris in African national parks.
We visit the parks a few times each year and some friends and family members say to us "you're going back to the Kruger again?!" and "once you've seen one leopard surely that's enough?".
Some of these people have never been on an African safari so we can understand their not understanding our fascination with visiting places like the Kruger, Kgalagadi and Etosha. We would live in the wilderness if we had a chance - we simply cannot get enough.




To us, anticipation in photographic safaris relates to two areas:
1. Anticipation of what you will see each day or night
Picture this - you are driving along one of the dirt roads in the Kruger, not seeing much animal activity, and so you are discussing the weather or what is going to be braaied for dinner. Then suddenly a leopard erupts from the grass with a vervet monkey in his mouth, streaks across the road and disappears into the bush just 3 meters in front of our vehicle!
Or how about stumbling across a cheetah intently watching zebras in Etosha...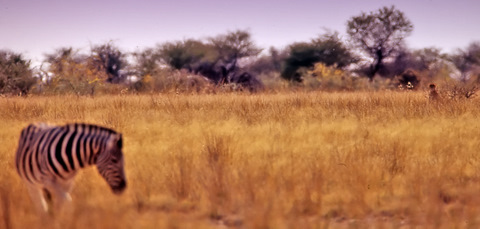 Or watching impala drinking in the Olifants river with a crocodile just meters from them...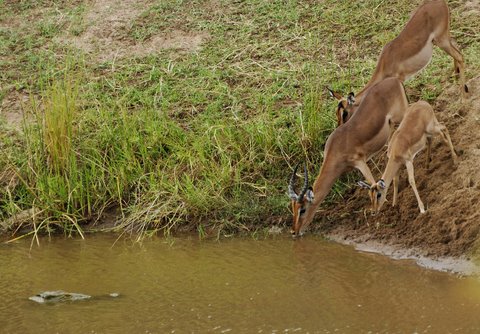 And we have often seen lions sleeping or sitting under trees while an impala or springbok strolls by - what will happen if/when the two animals see each other...?!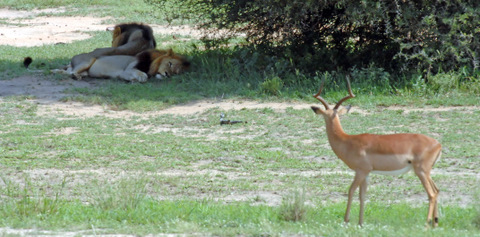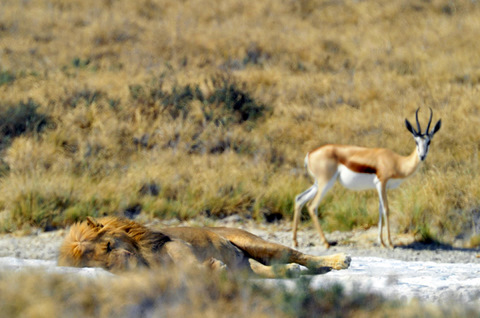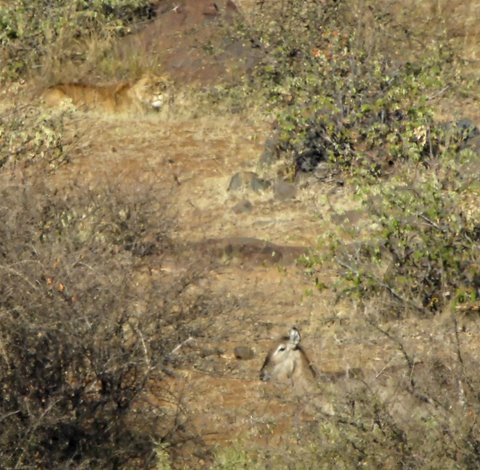 This is the anticipation and thrill that we thrive on. The expensive private lodges tend to cater for the wealthy tourist and they drive you to animals that have been tracked.
We don't like this as the ranger will ask you what animal you want to see and if your answer is 'cheetah' they will radio the tracker to find out where they are and then drive you to them. There is little thrill or excitement when this is done - it's almost like going to a zoo without the cages.


2. Anticipation of Animal Behavior
The second area is trying to predict the animal's behavior so that you can get the action when it happens.
In wildlife photography every second counts and you may find yourself sitting in a cramped position in your vehicle for an hour waiting for the subject to do something. In many cases when you take your eye away from the camera viewfinder to rest your hand or eyes the subject yawns, stretches, jumps etc.!
The more animal behavior you know the less likely this is to happen as you will be able to predict in most cases when the animal will do something by watching for tell-tale signs. For example, one of the signs is for a lion yawning. We have found they stick their tongue out just a bit before opening their mouths wide for a yawn.
Many birds defecate just before taking off so you need to anticipate the direction and leave enough room for the bird to fly into and ensure that you don't cut the wings off.
One of the best safari books on African animal behavior is Richard Estes' book The Behaviour Guide to African Mammals - it has proved indispensible for us during our more than 100 African self-drive photo safaris.




The settings of your photo gear should also be set according to the weather conditions and what you hope to see and what you want to achieve with your photographs. You should have you camera ready while driving around - this means lens cap off, power switch turned on so that your camera body and or flash are on 'standby', and have all your other settings such as exposure (ISO, aperture and shutter speed), release mode (single or continuous) and focus point set for the conditions of that day.
---
Return from Anticipation to Self-Drive Safari page
---
---

To make a safari rental booking in South Africa, Botswana or Namibia click here
---