Kruger Trip Report - December 2010
In December 2010 we spent twelve days in the Kruger park - this Kruger trip report is a summary of that safari.
We travelled from Skukuza camp in the south to Olifants camp in the centre and ending at Bateleur bushveld camp in the north.
In December 2009 we started in the north and ended in the south so this year we reversed the direction.
Many people that we speak with tell us that December is NOT a good time to visit the park because it's too hot, the bush is too thick and there is not too much game to see.
Well our response is 'Too bad if you follow your own advice!' because we ended up nearly spotting the 'super-seven' in just one week...
Lion - 2 sightings
Leopard - 4 sightings
Elephant - 7 sightings
Buffalo - 3 sightings
Rhino - 1 sighting
Cheetah - 1 sighting
Wild dog - 0 sightings
We ended up with the big-five plus cheetah!
We travelled a total of 2800 kilometers - 960 kilometers to and from the park and 1840 kilometers in the park from south to north.
The temperatures ranged from 18 degrees Celsius on most mornings to 49 degrees in the afternoon on the one day!
As with our 2009 Kruger trip report all our predator sightings were in the south of the park between Berg en Dal and Olifants camps.
We spent the first four days at Skukuza with our friends Melanie and Howard and their two boys Jono and Matt. You can read their trip report here.

After four days we left Skukuza to go to Olifants but they stayed on at Skukuza for another 4 days and they continued to see cheetahs and leopards around Skukuza!
The north provided us many other brilliant sightings such as birds in flight, antelope interaction and some small critters such as spiders and scorpions.
This trip report comprises three pages - one for each camp. At the bottom of each page you will find a link taking you to the next page.
Here is our 2010 Kruger Park trip report for your enjoyment:
Skukuza
We drove through Malelane gate and did the mountain loop around Berg en Dal where Linda spotted our first leopard...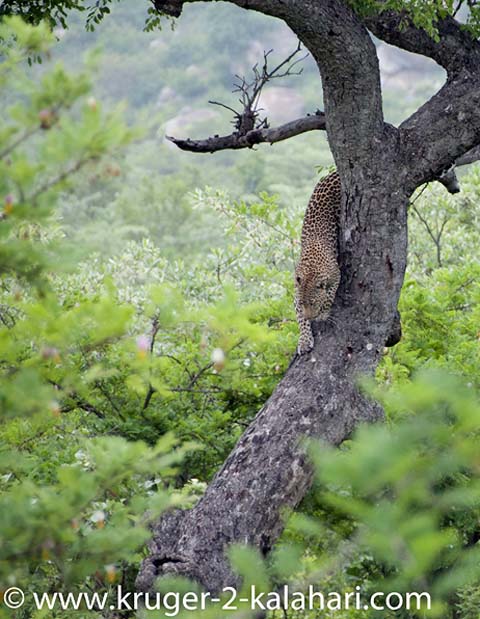 We checked into Skukuza camp and got some nice bird photos from our cottage...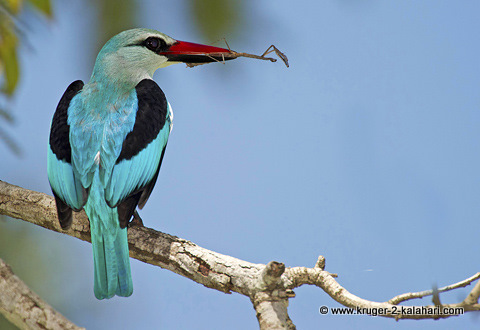 The next day we had coffee and rusks on top of Granokop hill and admired the magnificent view...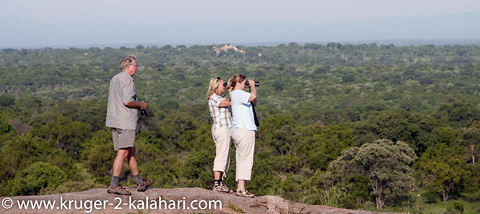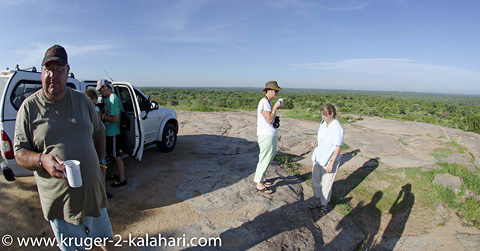 And visited Lake Panic bird hide in the afternoon where we were spoilt for choices - there was so much going on there...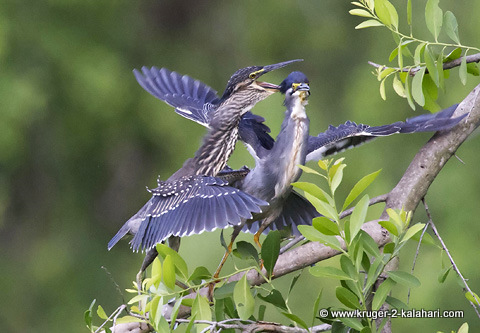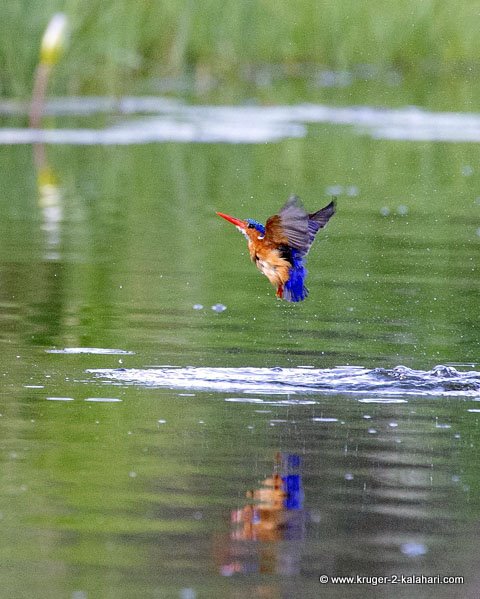 Howard had great fun trying out his new Camstedi window mount with Manfrotto gimbal head...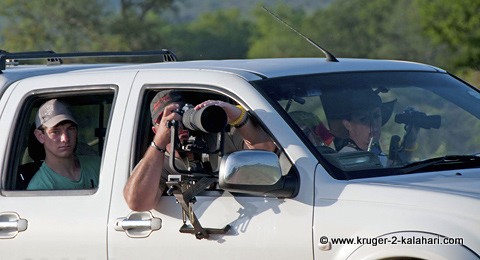 Day three brought us our second leopard sighting. We had gone to Mlondozi picnic spot for a breakfast braai and Melanie spotted this leopard strolling through the grass...
Each night we had wonderful braais where we could sit and listen to the bush babies and cicadas serenading us...
Day four provided us with our third leopard sighting, spotted by Jenny along the Phabeni road...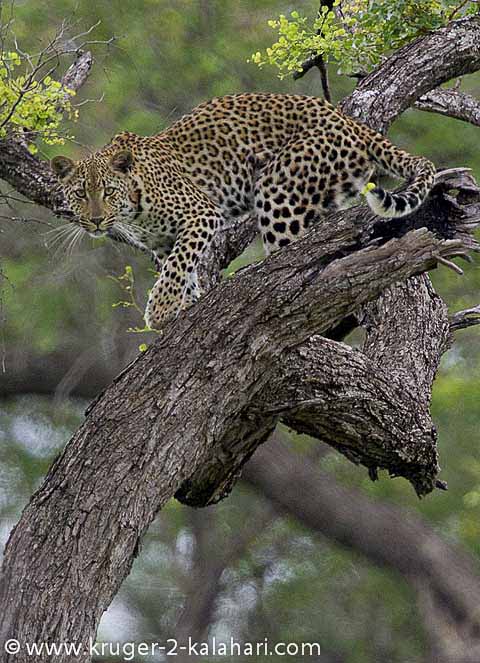 This Kruger trip report is only one third complete and we have already seen three leopards!
Click here for PART-2 of the trip report.
---
Return from Kruger Trip Report December 2010 to Trip Reports page
---
---

To make a safari rental booking in South Africa, Botswana or Namibia click here
---