Kruger Trip Report December 2010 Part 2
Olifants Camp
Part two of our Kruger Trip Report started with us leaving Skukuza camp on day five and heading north towards Olifants camp.

Our first sighting was this hyena crossing the low level bridge next to Skukuza camp...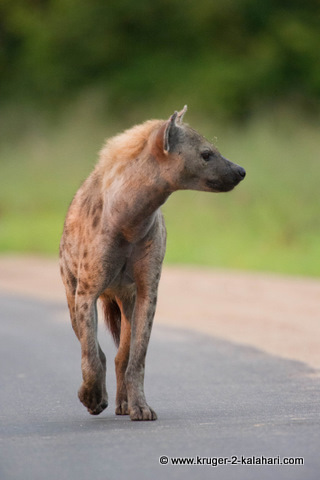 Our second sighting was this cheetah, well spotted by Alastair near Orpen dam...
Our third sighting was these two lions under a bush watching some giraffe - don't get excited, there was no chase!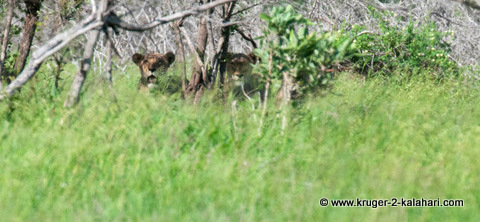 In addition we spotted many birds along the way...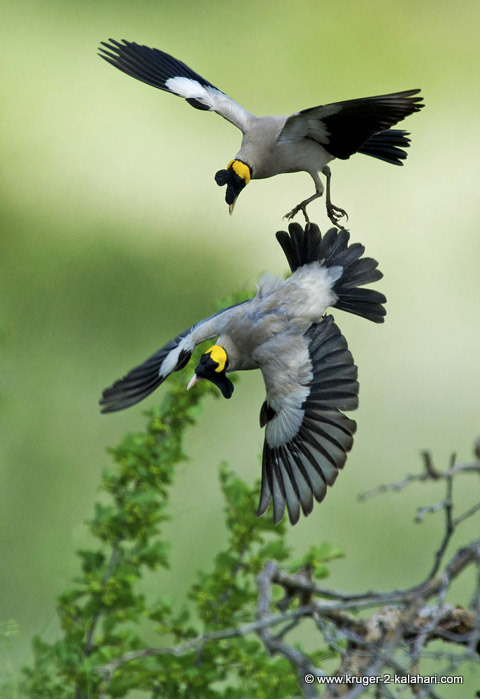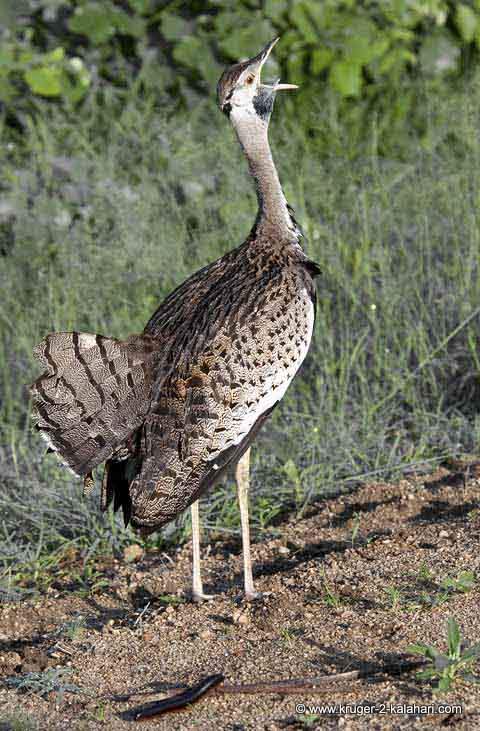 Our next three days at Olifants were magical. The low-level bridge was closed due to flooding...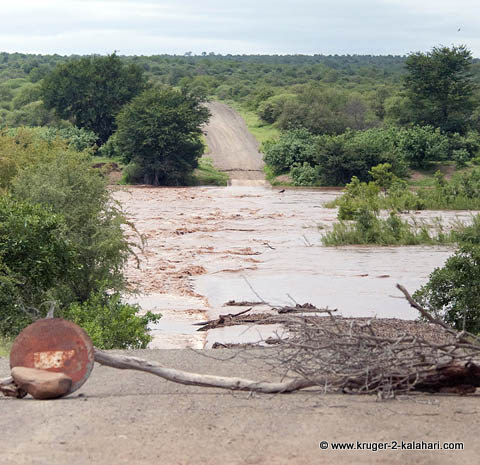 but we had some great bird sightings including Amir falcons...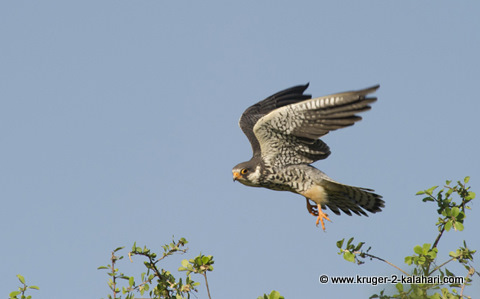 many raptors...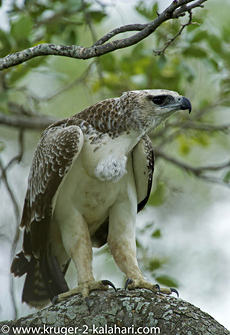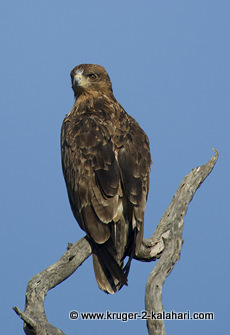 A croc that killed a leopard tortoise (you can read more about this here)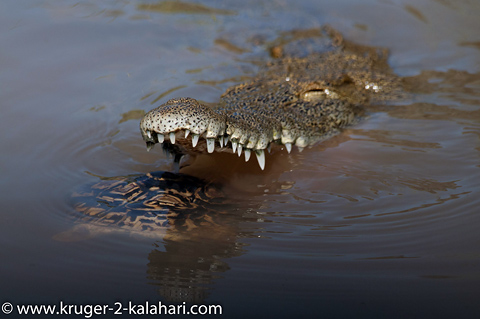 a male lion under a bush (lion sightings on this trip did not provide good photographic opportunities)...
a hyena strolling up to a herd of impala...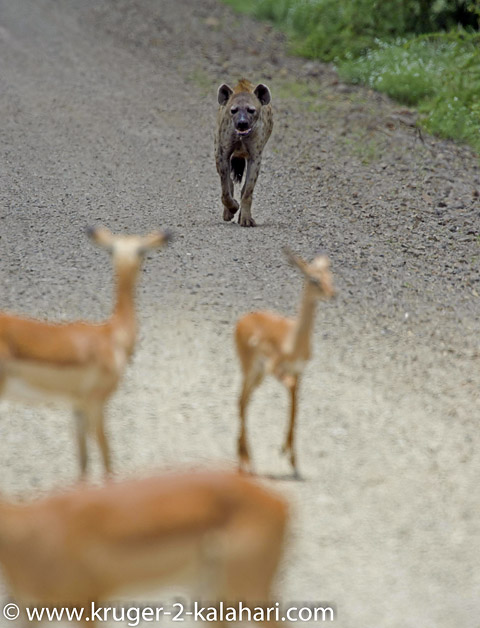 necking giraffe...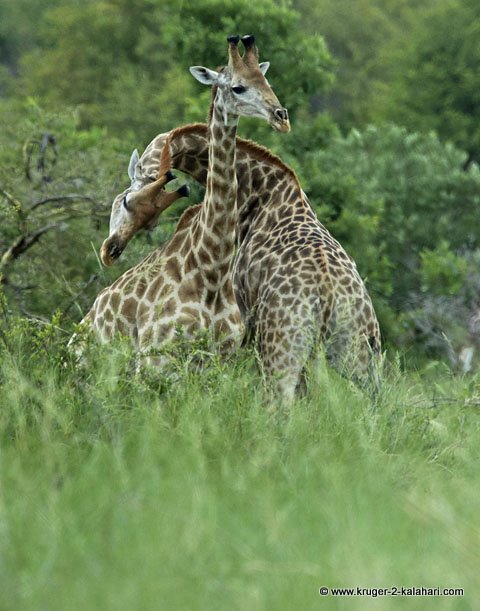 a rhino beetle (one of the 'small five')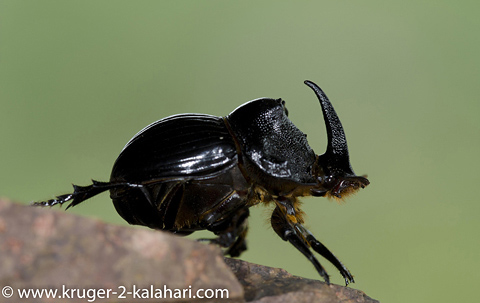 and a magnificent sunset from Olifants camp...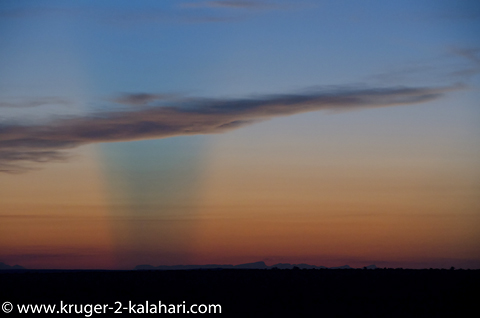 We saw our fourth leopard south of Olifants near Roodewal but it melted into the bush and did not provide us with an opportunity to photograph him.
Click here for PART-3 of the trip report.
---
Return from Kruger Trip Report part 2 to Trip Reports page
---
---

To make a safari rental booking in South Africa, Botswana or Namibia click here
---