Kruger Trip Report 09-2015 part-2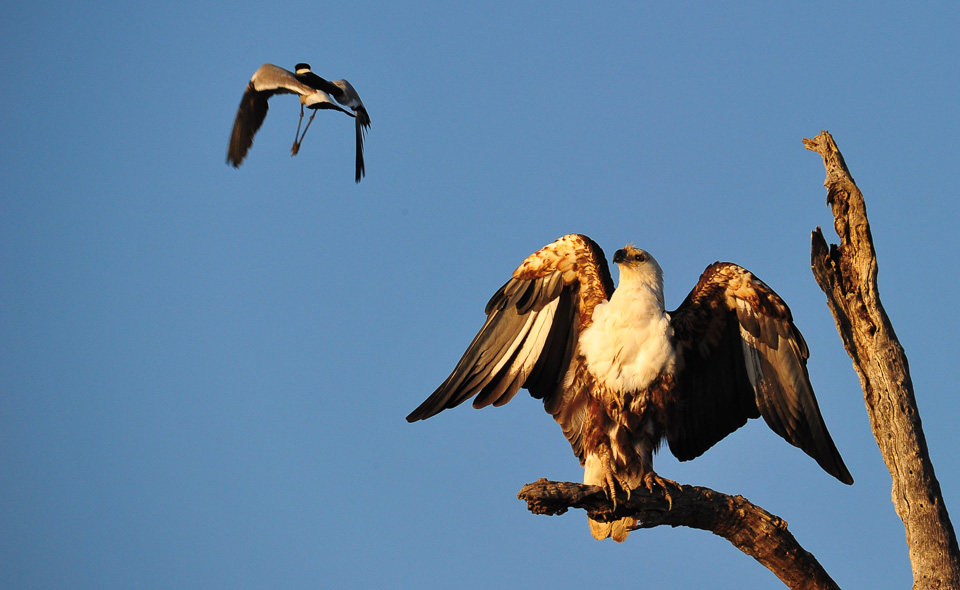 We left Pafuri Camp after breakfast and on the way down to Phalaborwa Gate we saw these two lions at the Jaoa waterhole just past Shingwedzi Camp...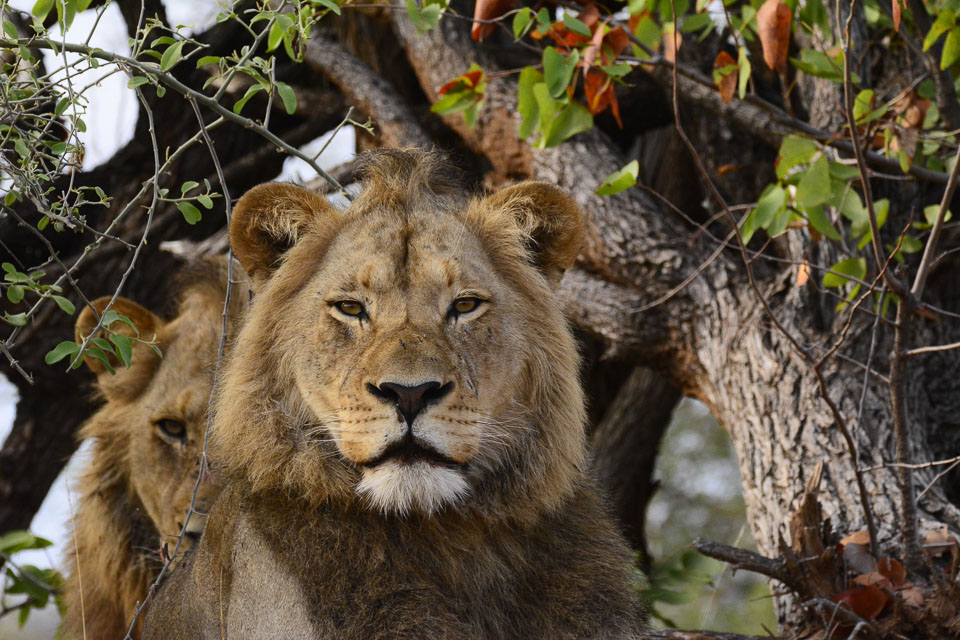 We then arrived at the Bushveld Terrace Hotel at 17h30.
Bushveld Terrace Hotel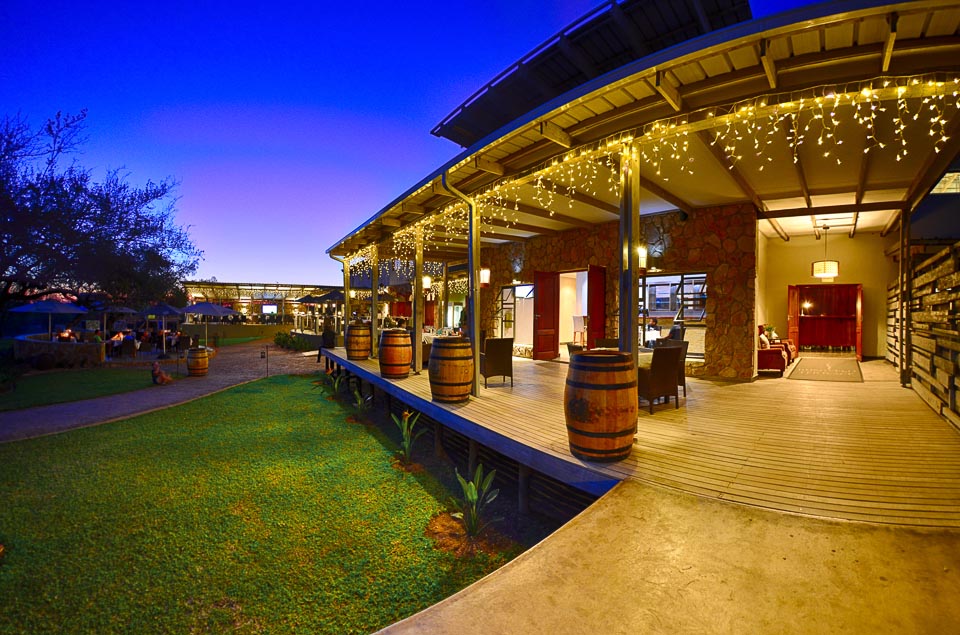 After we had been shown to our room - with a lovely bush view - it was time for a quick shower then off to dinner.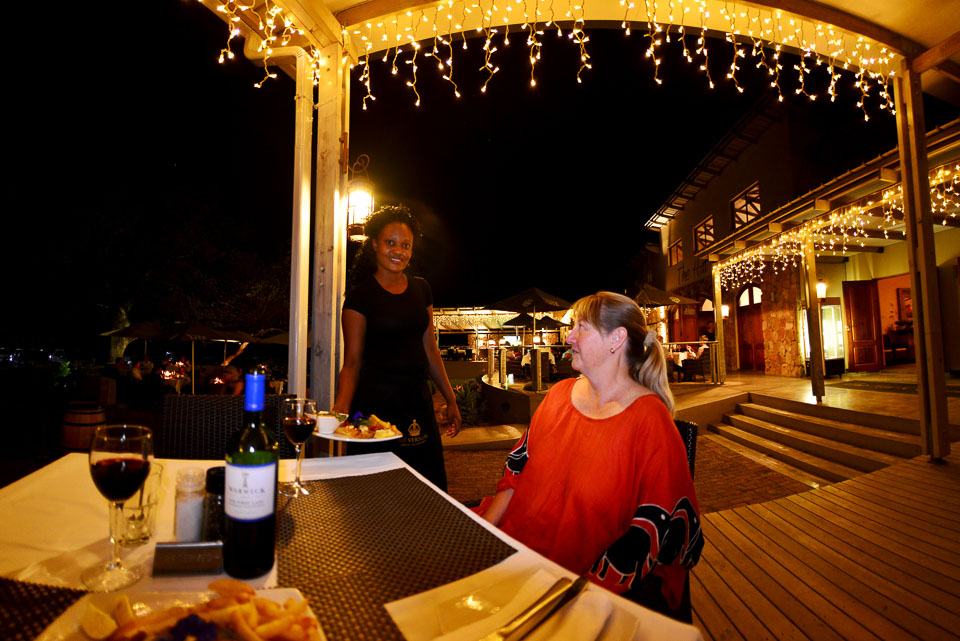 The restaurant is called the Hat and Creek and is right next to the hotel. We had 3 great meals, a little pricey but well worth every cent. We loved the ambiance of the whole hotel with a bit of old mixed with a modern twist.
Whilst at dinner we usually plan our next day's game-viewing routes in the Kruger Park.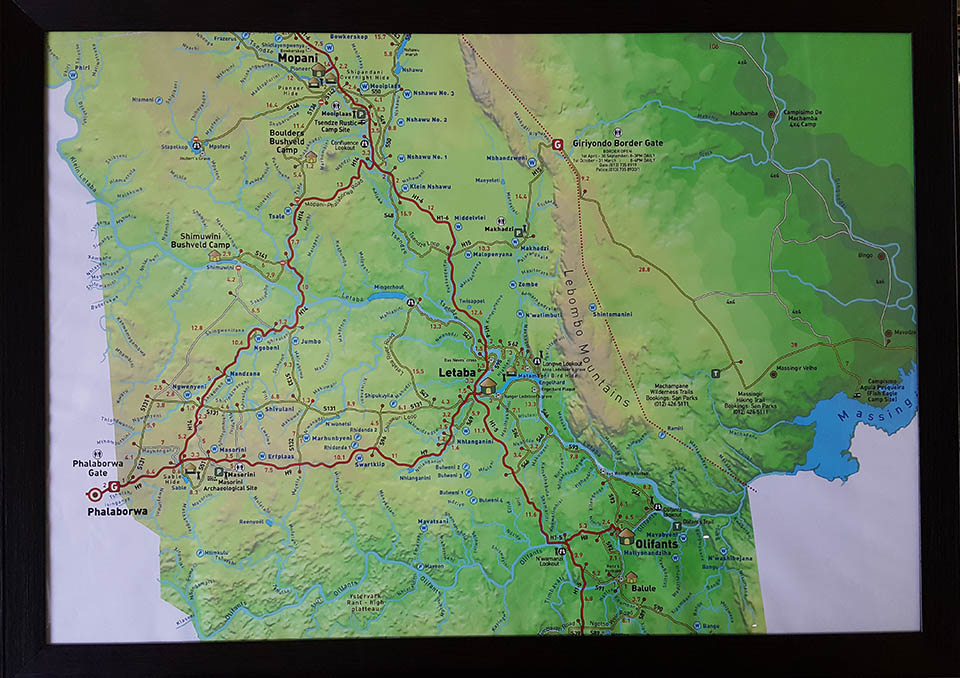 The Bushveld Terrace Hotel and Guesthouse are so close to Phalaborwa gate, making it easy to get an early start into the Kruger.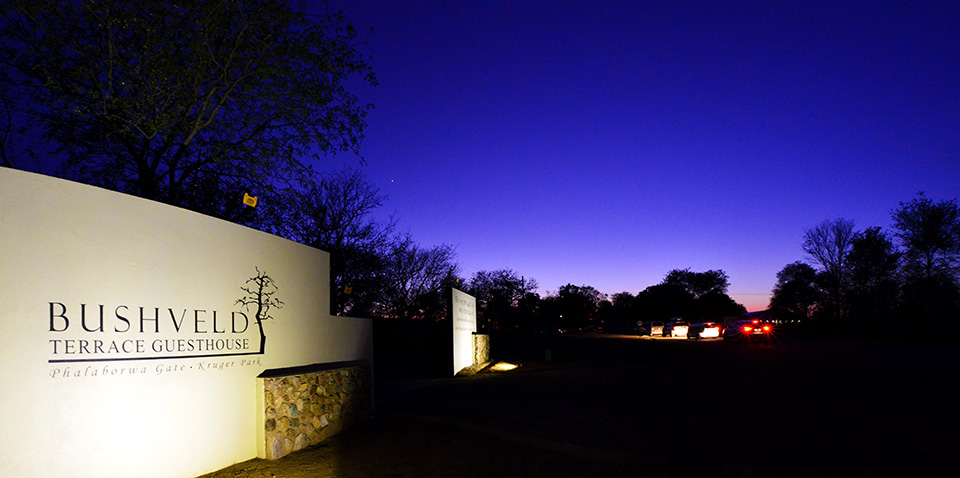 Each morning we would pick up our breakfast packs and head for Phalaborwa gate, arriving at 05h00 (the gate only opened at 6am), but being a long weekend we wanted to get to the gate before the long queue started.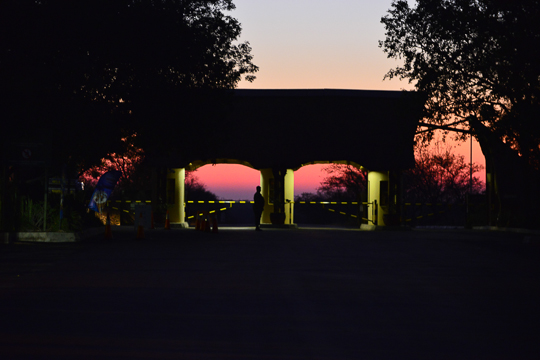 Kruger Park's Phalaborwa Gate
It was a great 3 days with such good sightings and driving on the 4x4 tracks helps when you want to get away from the crowds.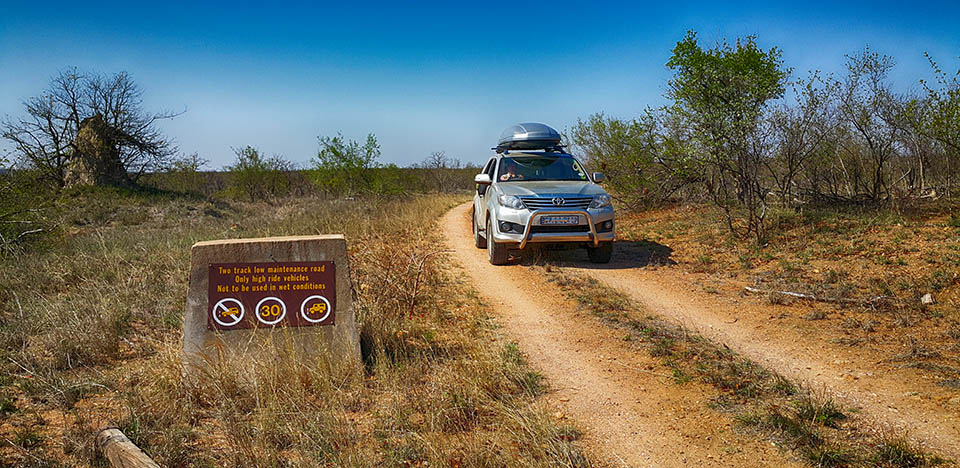 The whole Phalaborwa gate area is very scenic with small streams and lots of small hills, or koppies as they are called, dotted around - this is ideal habit for leopards.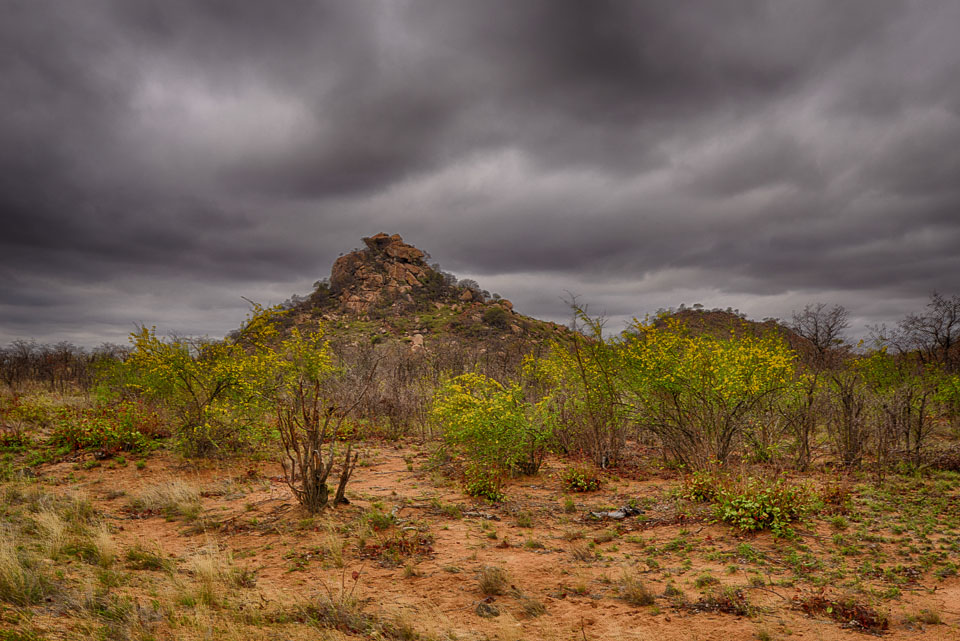 Shikumba Koppie
We spent some time at Sable dam, where there is a sleep-over hide, and got elephants drinking, a Fish eagle and a plover interacting and buffalo wallowing.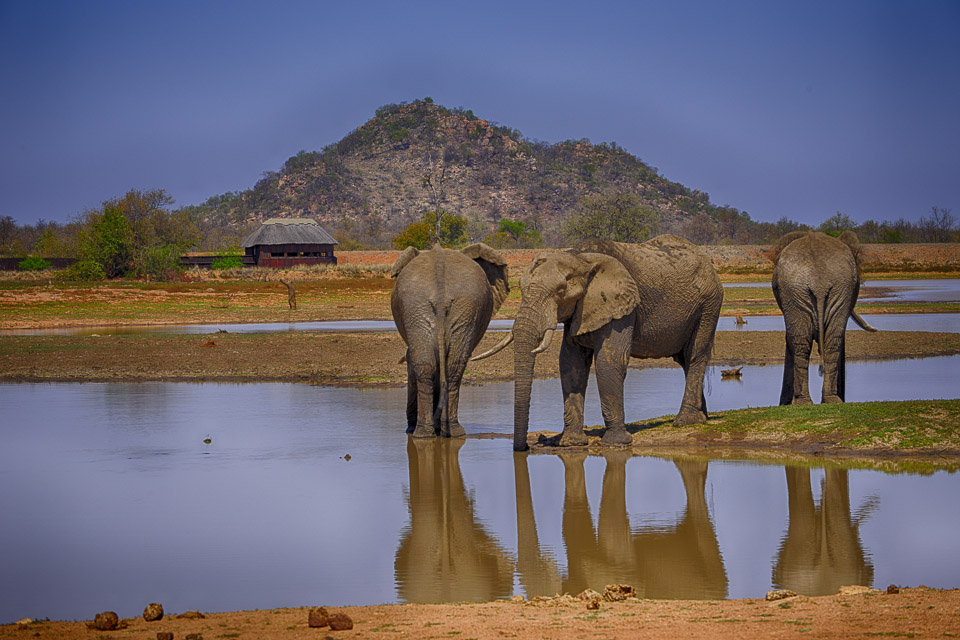 Sable dam and hide
To book your stay at Bushveld Terrace Hotel, please click here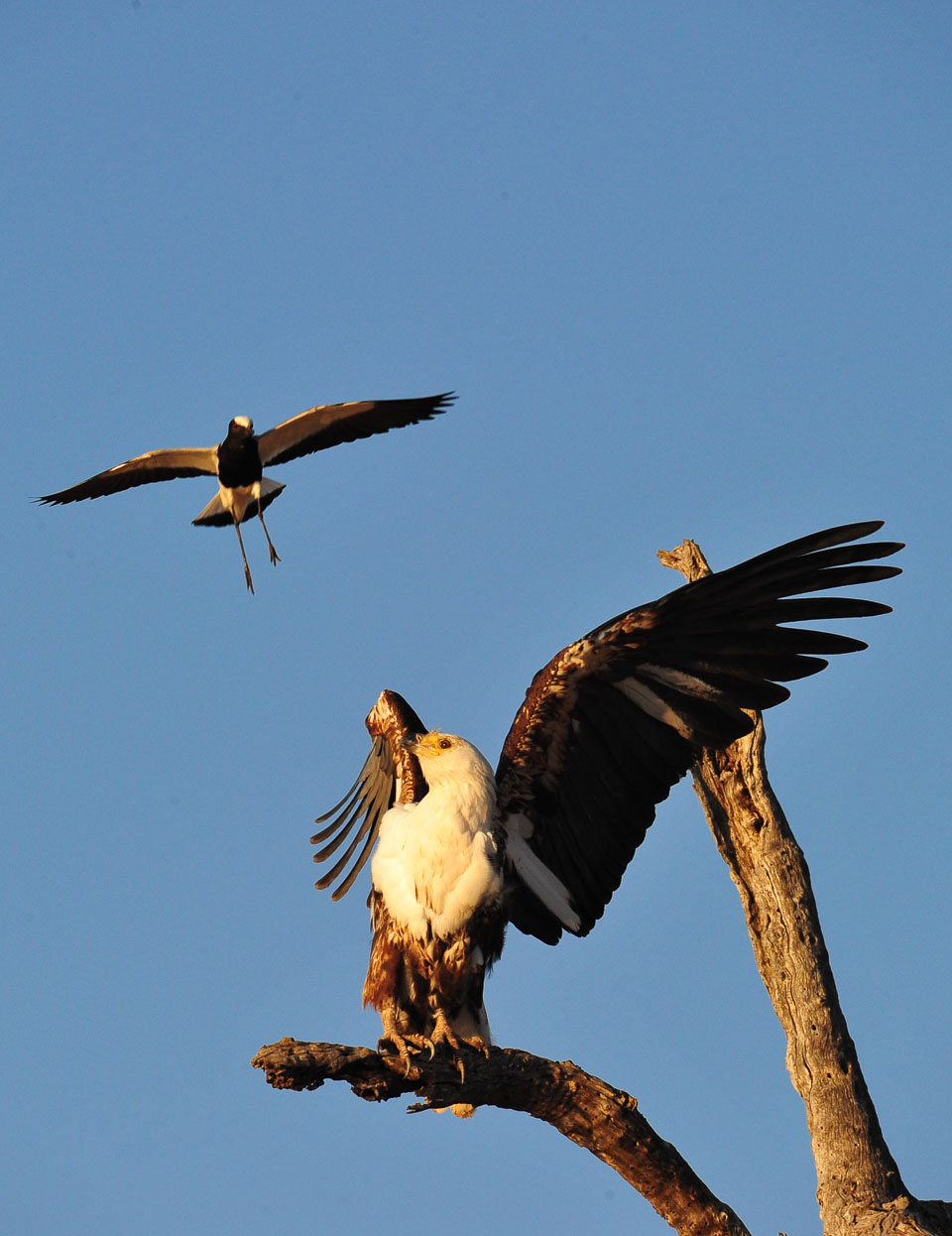 On one of our early mornings we got to see a lioness with young cubs and a sub adult male on the side of the H-9 - they only allowed us a few photographs then they were off into the bush.
It pays to be one of the first cars through the gate as only one other vehicle got to see these lions.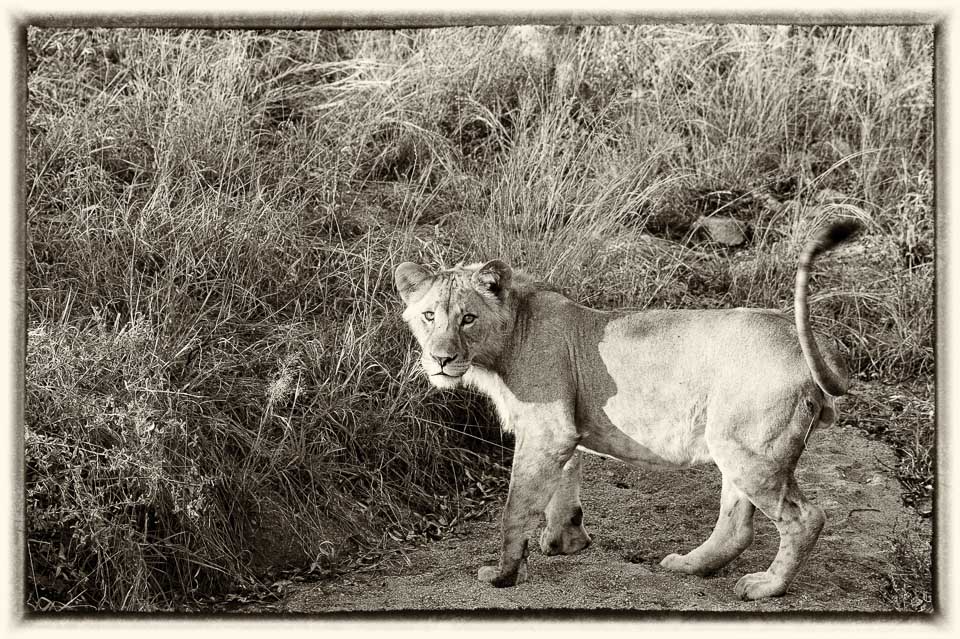 We also saw many buffalos and elephants
and sometimes they were interacting with each other...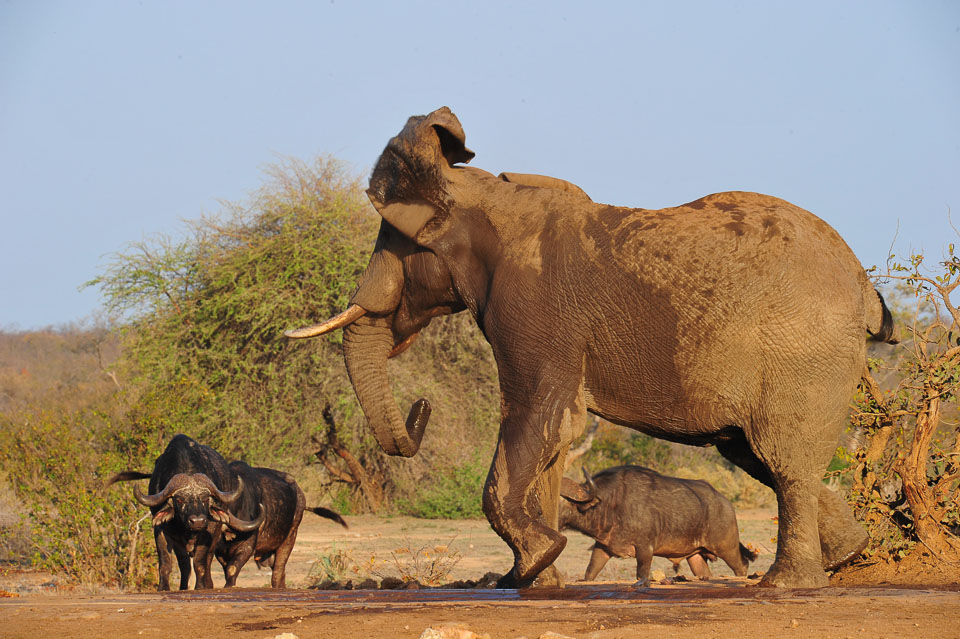 Keep in mind that if you want to capture photographs in good light in the Phalaborwa area of the park you need to stay outside as there are no camps near the gate within the park.

The nearest camps are Mopani (74 kms), Shimuwini (50 kms), and Letaba (51 kms) and even if you left the camps as the gates opened you would get to the Phalaborwa area 1-2 hours after the day visitors have entered and the early morning sightings would be history, making Bushveld Terrace Hotel the ideal spot to stay to explore this section of the Kruger and getting to see and photograph the resident animals.
It was really great to experience these new establishments and stay at the overnight hide in the Kruger, making this Kruger Park trip one of our most enjoyable. 

---
Return from Kruger Trip Report 09-2015 part-2 to part-1 page

Return from Kruger Trip Report 09-2015 to Trip Reports page
---
---

To make a safari rental booking in South Africa, Botswana or Namibia click here
---