Kruger Trip Report - 09-2015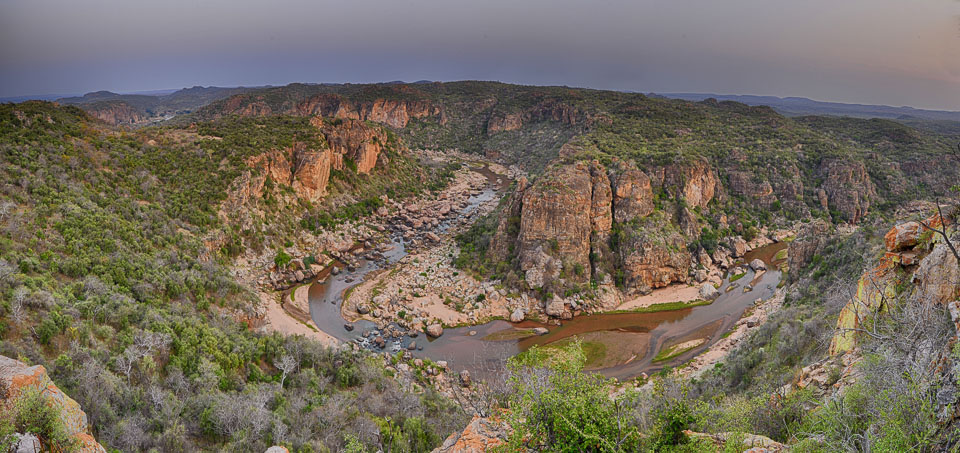 Lanner Gorge
Sightings over 7 days
Lions - 4
Elephant - plenty
Buffalo - round every corner!
Pel's fishing owl - 1 great sighting!!!
Fish eagles - 6
Spotted hyena - 2
Bush babies, both the lesser and large - 4
Genet - 2
Civet - 2
Hippos - 4
We started our Kruger adventure leaving home at 08h00 and temperatures in the park varied between 17 degrees celsius in the early mornings, then heating up to 37 degrees by mid-afternoon - now for September this is hot!
We drove past a few new crosses on the side of the roads - these are placed there as roadside memorials, markers that commemorate sites where people died in accidents.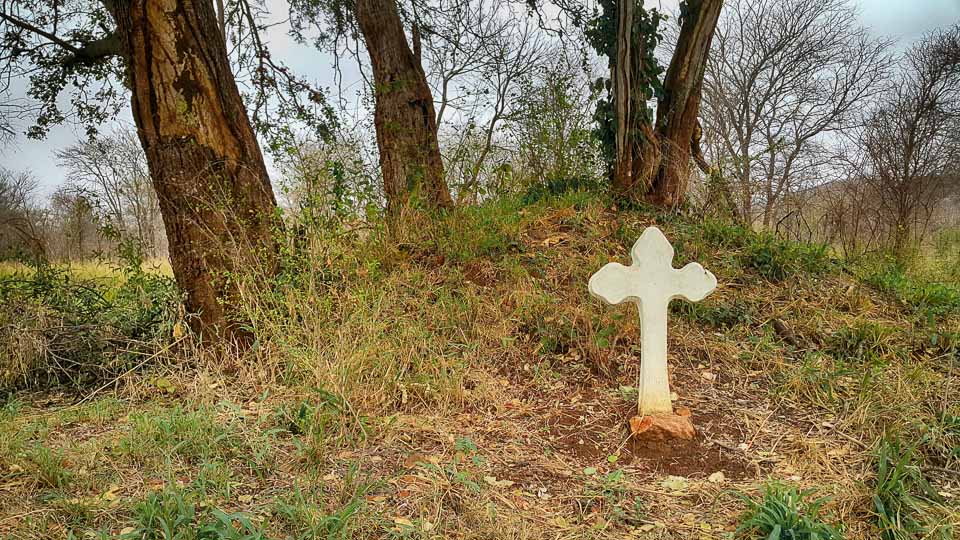 When travelling by road you need to ensure you have your wits about you and the relevant survival skills!
We arrived at Phalaborwa gate at 14h00 and took a slow drive up to Mopani Camp where we spotted a young male lion lying in the open on the H1-6 road.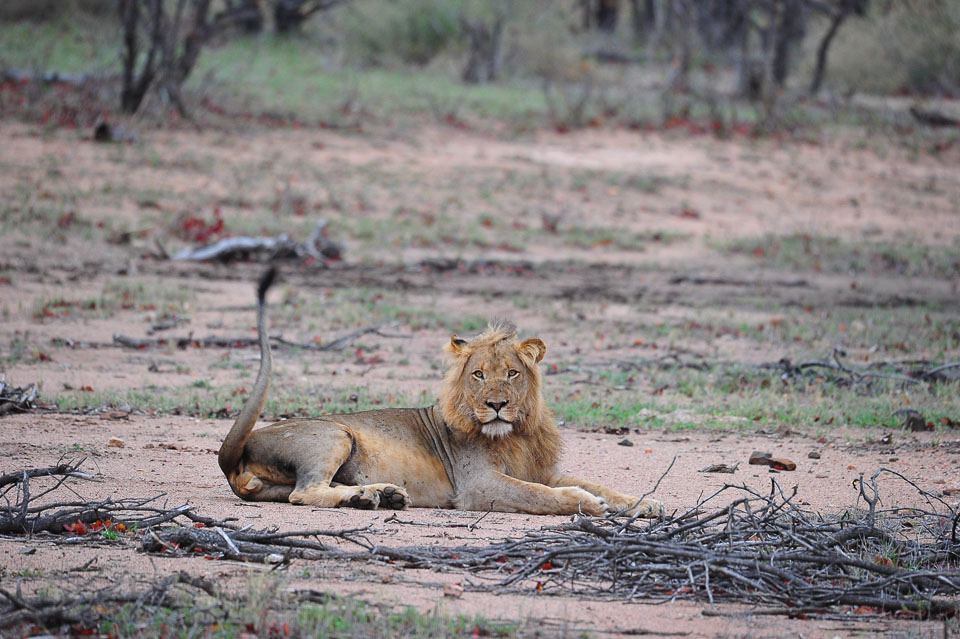 We spent the night at the Shipandani hide and left early the next morning. We had breakfast at Shingwedzi camp and carried on northwards, arriving at Pafuri Camp at 11h00. 

Pafuri Camp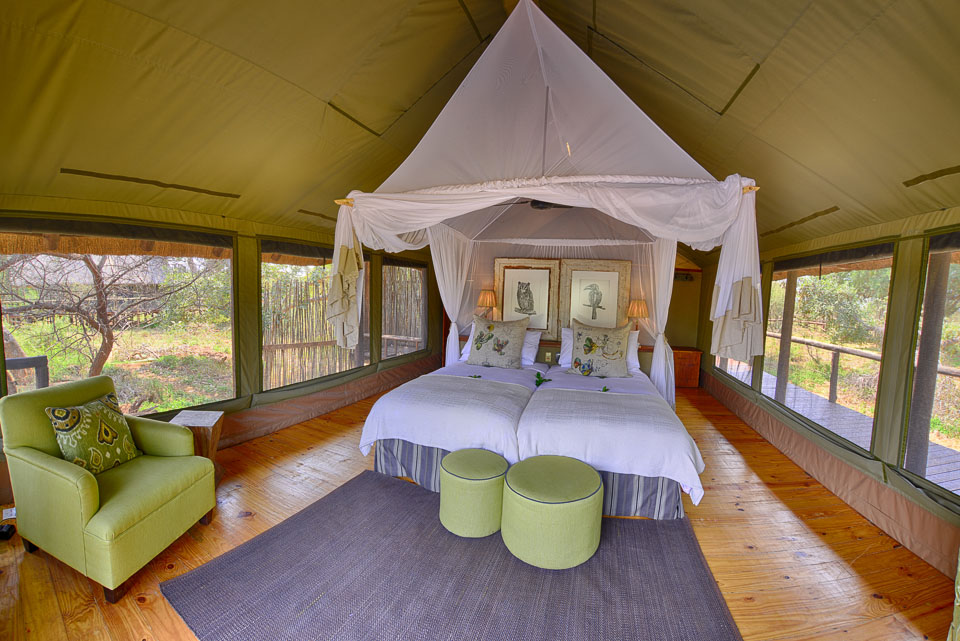 We had 3 wonderful days in the far northern Kruger on the Makuleke concession at Pafuri Camp.
Pafuri Camp has just reopened after the floods and is now managed by ReturnAfrica.
To make your booking at Pafuri Camp, please click here
This was our first time at Pafuri Camp and on the Maklueke concession; what a beautiful area with so much to explore!
The views from the main deck are stunning and now very open after the floods have cleared away some of the bush.
On arrival we were warmly welcomed by Bruce who showed us round the camp and then took us to our tent, which had a spectacular view over the river.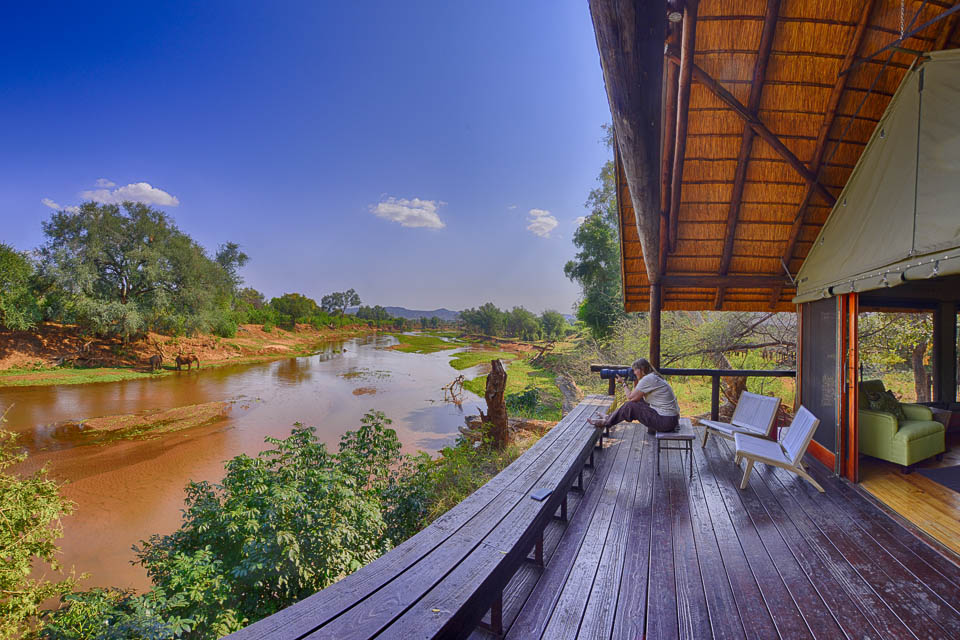 We thoroughly enjoyed all our meals at Pafuri Camp and even commented on how much it was like the food at Buffalo Ridge Lodge in Madikwe….now we know why.
The chef who taught the staff at Buffalo Ridge, Judy, has also taught the chefs at Pafuri Camp, well done to the kitchen team! 
Our game drives where just as good, we got to see places we had never been to and this was just what we wanted to explore - the great unknown - both natural and historical.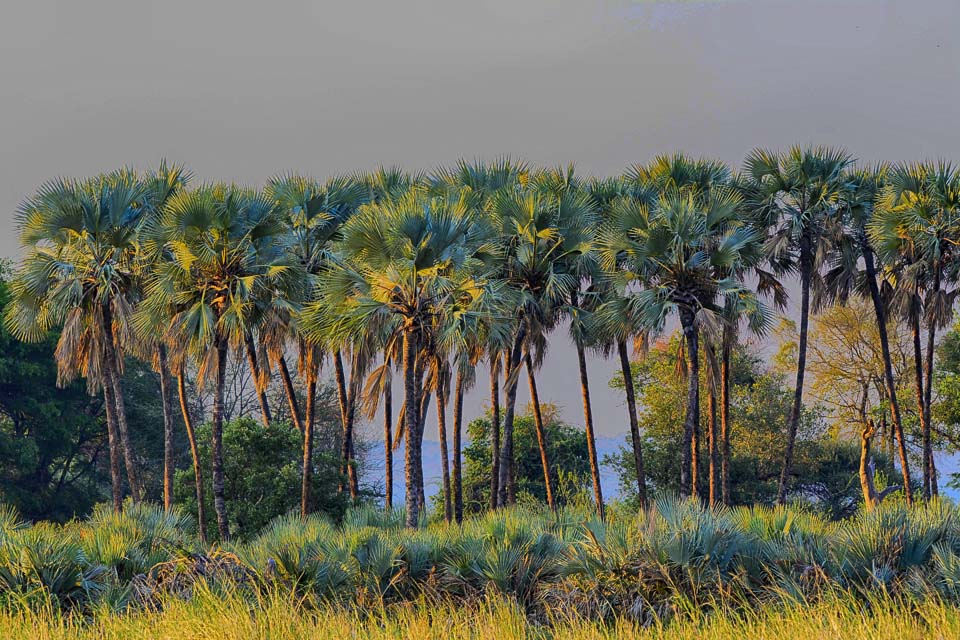 Palm grove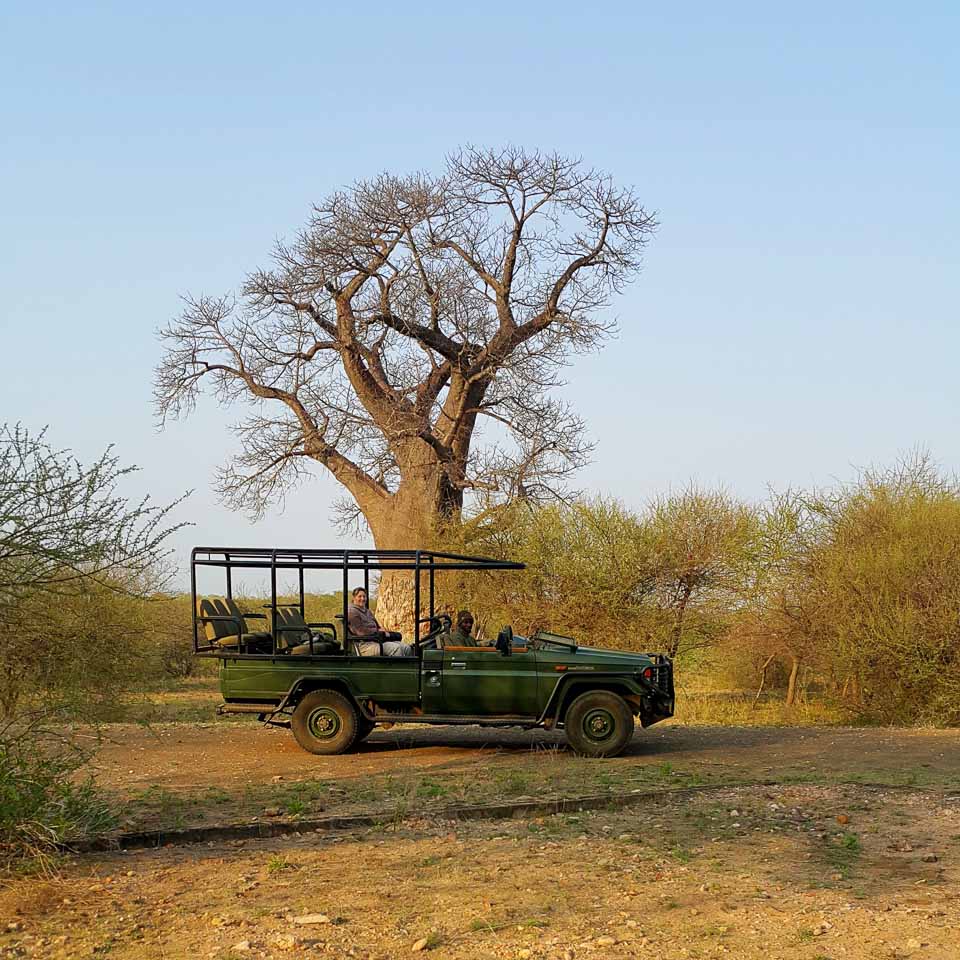 The ruins of John Fernandez's store (1954-1969)
On our first morning we went to Lanner Gorge - for this we needed to get up very early for our hour's drive and on the way there we got a rare sighting of two male lions patrolling in the darkness.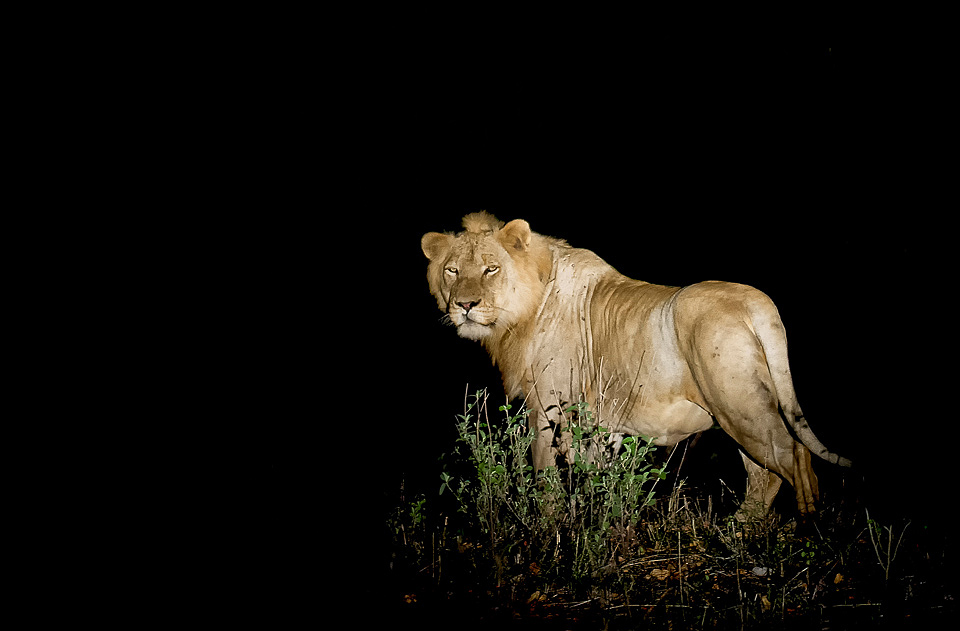 Yes, in the far north lions are a rare sighting!

| | |
| --- | --- |
| Lions are a special sighting north of the Luvuvhu as poaching wiped out most of the previous game. It's only since anti-poaching measures were implemented in 2004 that game have started to slowly come back, including these two male lions.  | |
We got to Lanner Gorge in time to set up and we captured some lovely pictures of the rising sun over the gorge.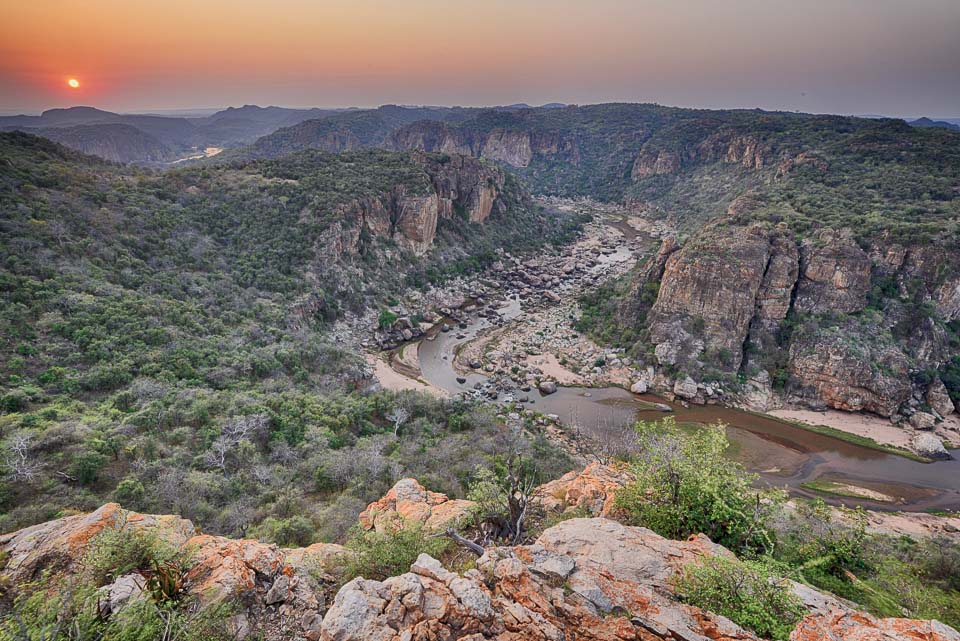 Lanner Gorge at sunrise
The landscapes in this part of the park are amazing with fever tree forests…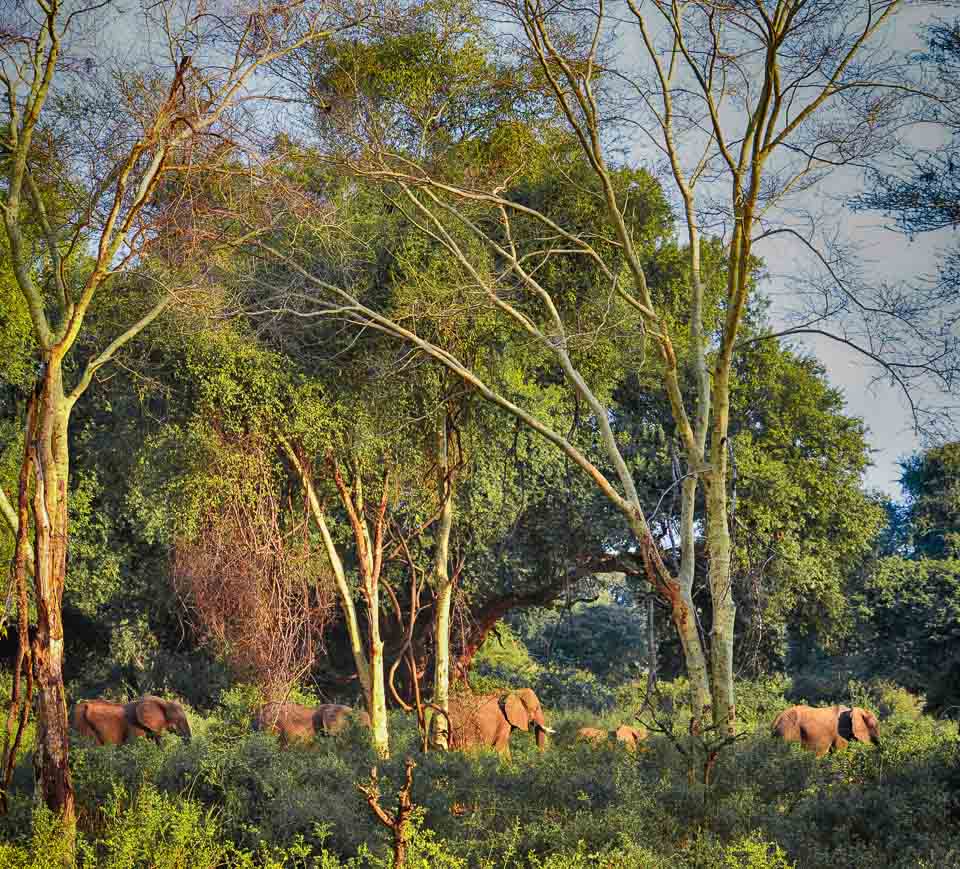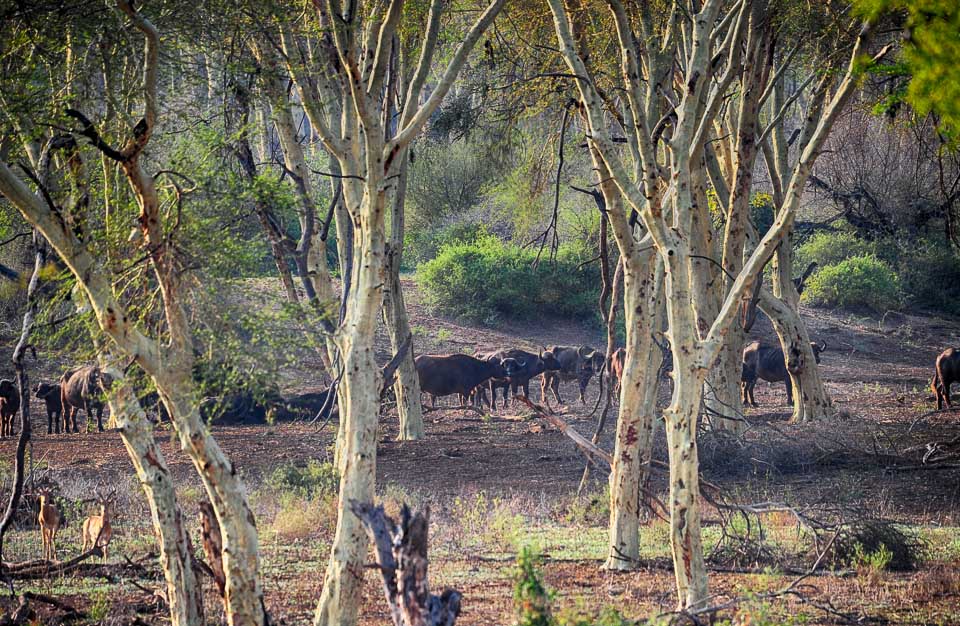 baobab's…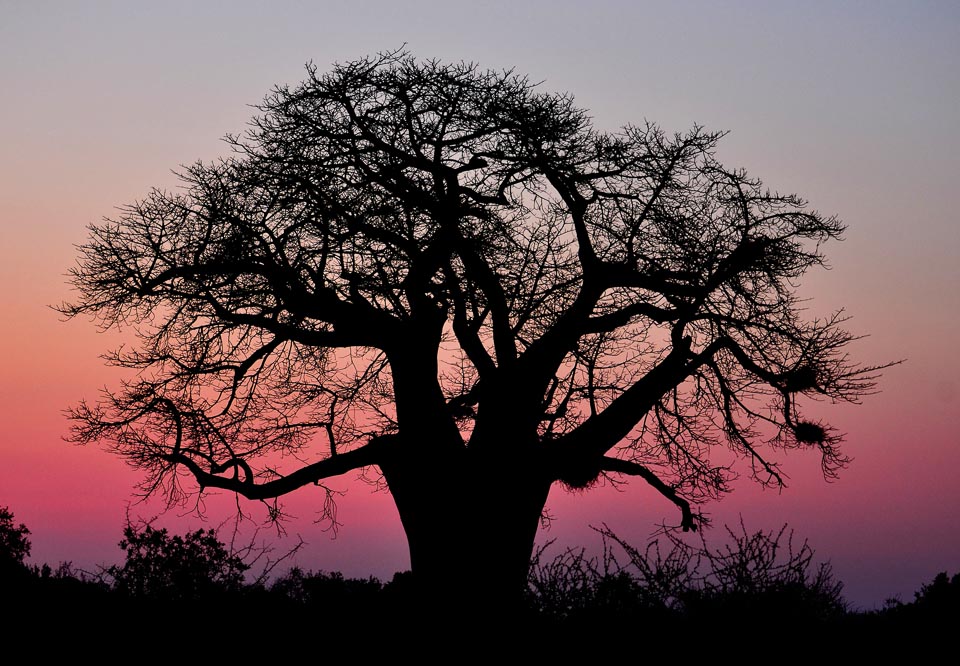 floodplains...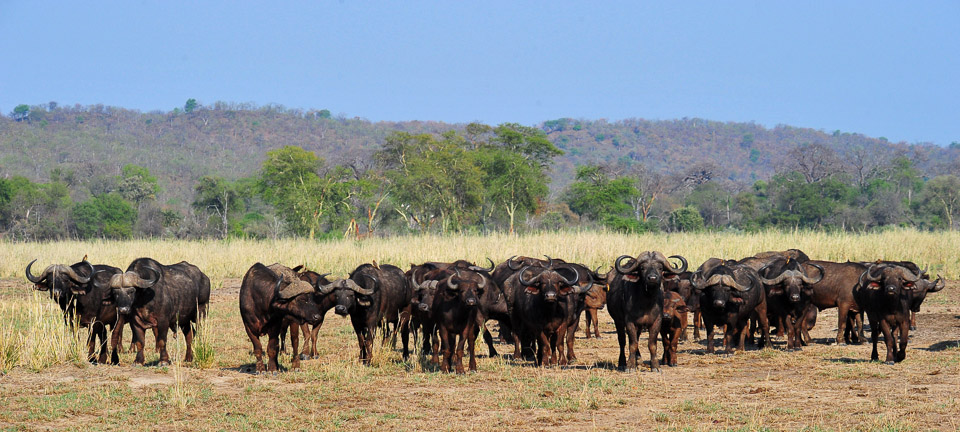 Buffalo on floodplain
and large stands of palm trees lining the edges of the pans…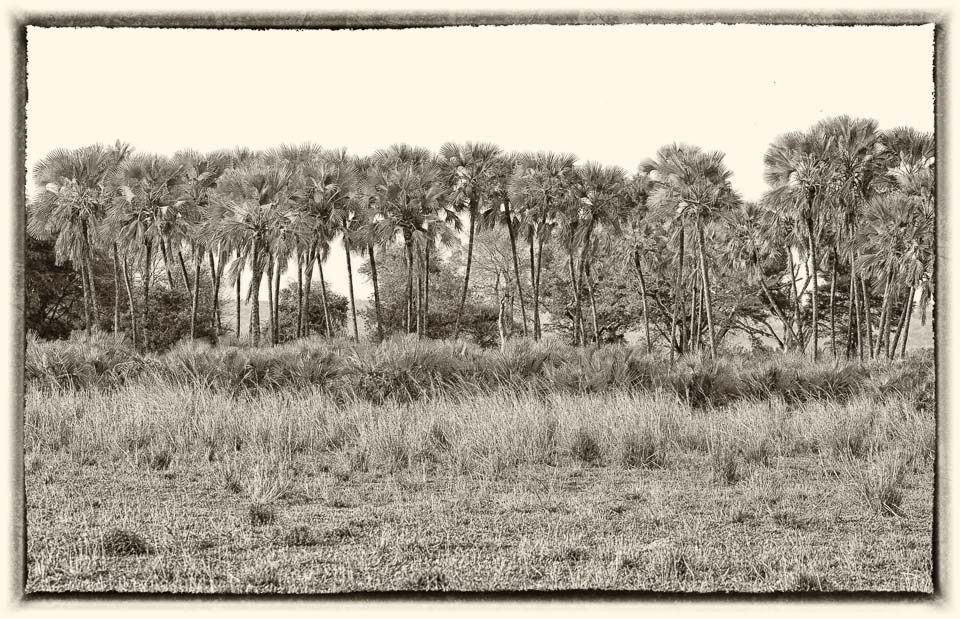 Grove of palms at pan
One morning we went down to Crooks Corner and photographed it from the middle of the Limpopo River
Crooks Corner
and also got some early morning photographs of hippos in the river.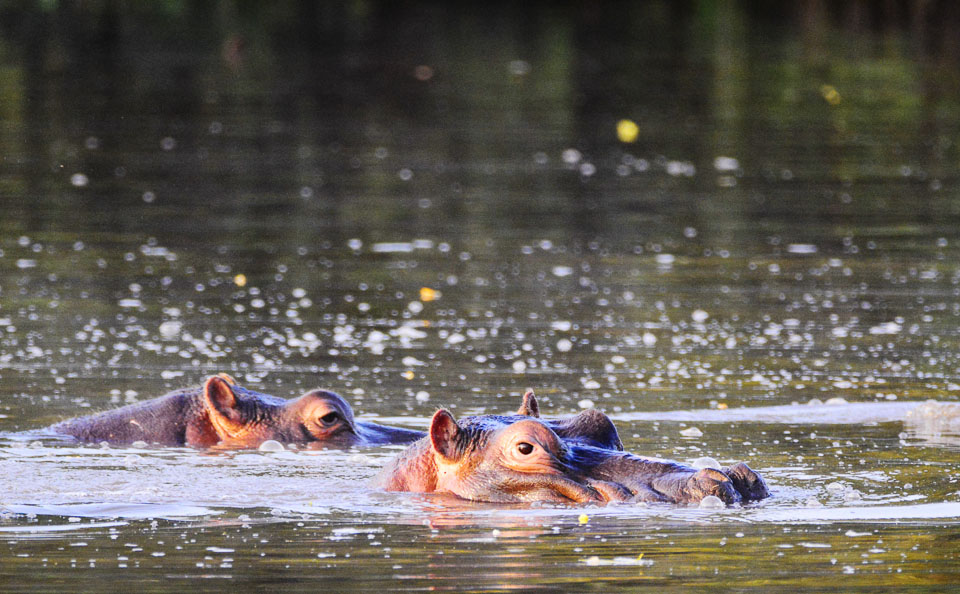 The bird-life in the far north is also superb with many good photo opportunities.
| | |
| --- | --- |
| Saddle-bill Stork | Giant Eagle Owl |
| Trumpeter Hornbill | African Crowned Eagle |
As if the lions sighting wasn't enough we got another rare sighting, one we have been looking for, for over twenty years - a Pel's Fishing owl - what an excitement this was!! 
Pel's Fishing Owl
We had such a great time but sadly it was time to say farewell to the staff members at Pafuri Camp and head down to Phalaborwa.
---
For more information or to make your booking please click here
---
Click here for part-2 of our Kruger Trip Report 09-2015
---
Return from Kruger Trip Report 09-2015 to Trip Report page
---
---

To make a safari rental booking in South Africa, Botswana or Namibia click here
---