Bush
veld T

errace Hotel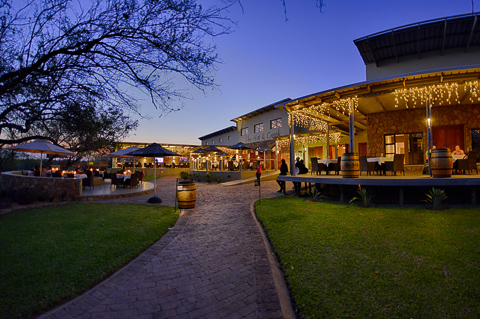 Lo

cati

on
The Bushveld Terrace Hotel is situated just 200 meters from the Kruger National Park's Phalaborwa Gate, making it an ideal spot for guests wanting to visit the Kruger as day visitors. 

To book your stay at the Bushveld Terrace Hotel click here

About the Bushveld Terrace Hotel
At Bushveld Terrace Hotel you will find a couple of antique pieces mixed with some modern finishing's, giving a lovely balance between old and modern luxury comforts.
The large foyer is cool and inviting and large glass sliding doors lead to the swimming pool and a small deck.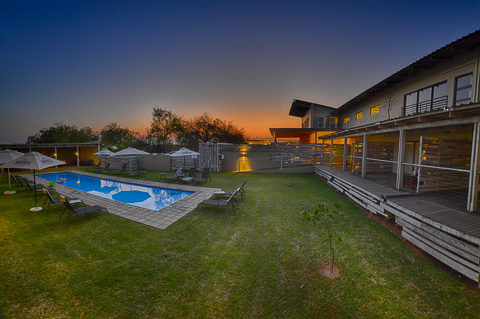 The open lounge just off the foyer is a great place to sit and relax with a cup of coffee in the evenings while you plan your next day's safari. There's even a large detailed map that you can use to plan your self-drive routes.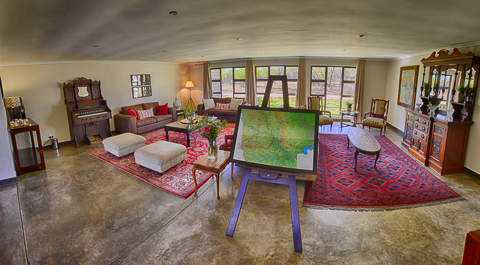 Food & Drink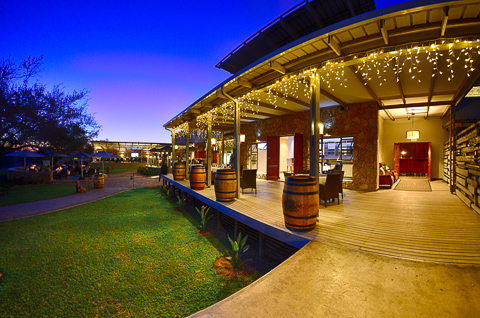 The Hat & Creek Restaurant is right next to the hotel and the ambiance is both fresh and clean.
We enjoyed our dinners each night sitting out on the deck overlooking the hotel grounds.
The fairy lights give it a warm and inviting feel and the food was delicious.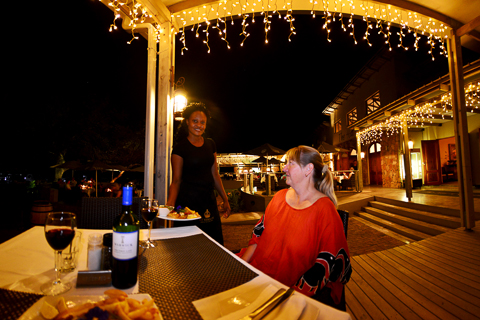 On the first two nights we had lamb shank with mash potato and veggies, Crab Fillet with veggies, crispy kingklip with chips and grilled kingklip with chips.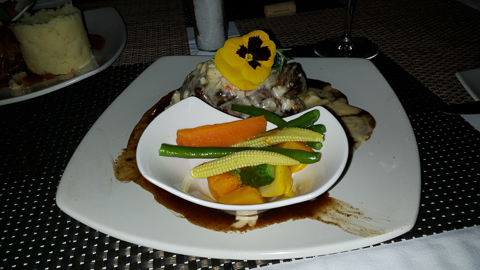 Crab fillet with vegetables
Then on night 3 Mario had the crispy kingklip again (I guess it was good!) and I had the Mediterranean hake with chips.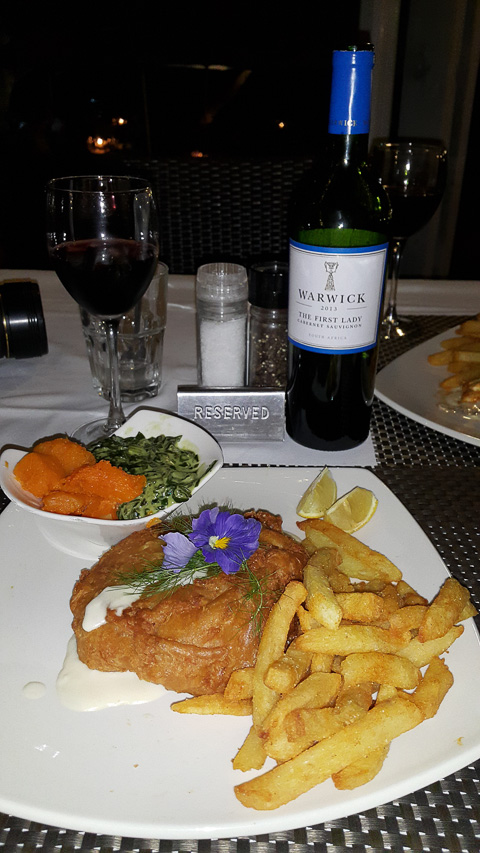 Captain's Crispy Kingklip
Our deserts were just as good, crème brulee, strawberry cheesecake and lemon meringue pie.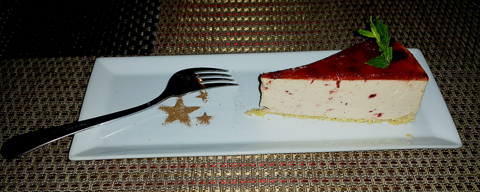 Breakfast is served in the restaurant each morning around 7am but we asked for breakfast packs to take with us as we wanted to spend the whole morning in the Kruger Park and needed to get an early start.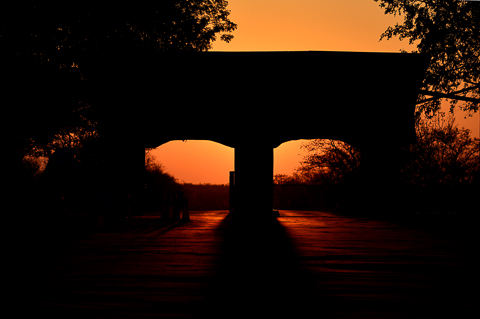 Kruger Park's Phalaborwa Gate before sunrise
The staff were super-efficient and friendly - every morning our (large) breakfast packs were waiting for us, unlike at some other hotels where they have forgotten about our packs or were still putting them together when we were wanting to leave!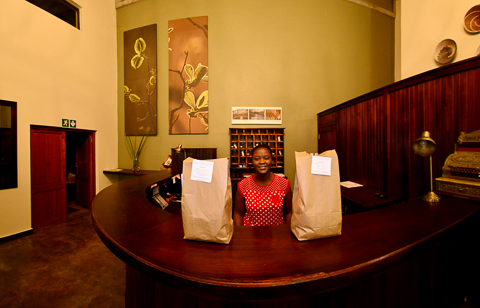 Accommodation
Bushveld Terrace Hotel has 30 rooms that consist of Family Suites, Luxury and Classic Rooms, the Marula Honeymoon suite and two rooms with wheel-chair access.
Some rooms offer views from the patio overlooking the pool and garden, some upstairs rooms give you an elevated view of the surrounding area but we loved our bushveld-view room.
Each room offers a spacious modern bathroom with both shower and bath and a choice of twin or king-size bed, air-conditioning, a flat screen TV, bar fridge and a tea and coffee station.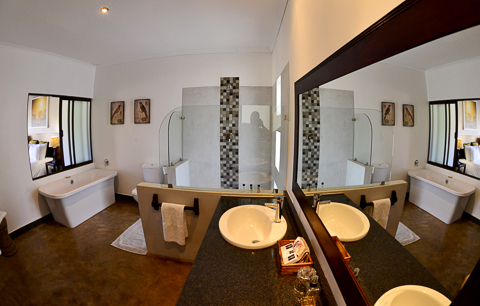 ---
Should you wish to get the eBook, click on the book cover above, then click 'Add to Cart' where you'll see a button called 'Add Promo Code' - click on it then add the word K2K and the 33% discount will be automatically applied. This code is valid until the end of the month, so don't delay!


"...the majority of images are really impressive, each chosen for a practical reason, sometimes annotated to stress a point.

The authors clearly know what they are doing. For decades they have mapped their sightings, and in explaining how they achieved their images, they're sharing invaluable tips on understanding wildlife behavior, reading the signs and getting yourself in the best position for the shot. There is a phenomenal wealth of information here; real substance."


- Craig Rix, Editor,Travel Africa Magazine, UK
---
Activities
There are a number of activities on offer such as a game of golf at Hans Merensky Golf course or a visit to the Amarula Lapa.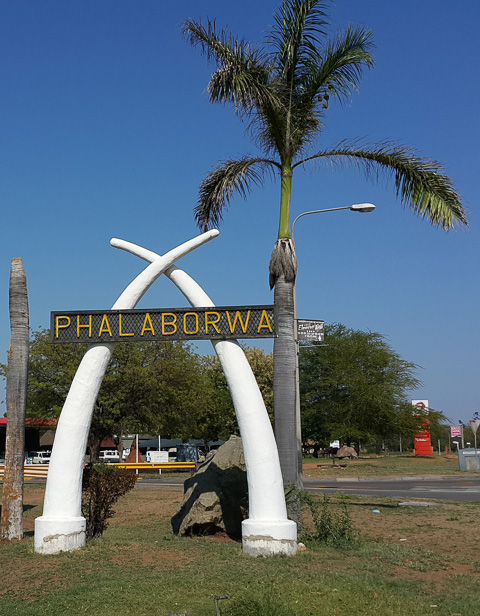 Phalaborwa is the home of the famous Amarula Cream Liqueur which is made from the fruit of the marula tree (also known as the 'elephant tree' as elephants love eating the fruit).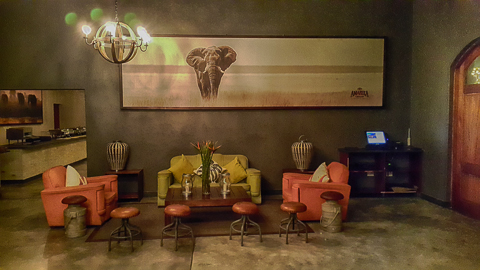 Appropriately, the Bushveld Terrace Hotel has adopted an elephant décor theme that you will see throughout the hotel…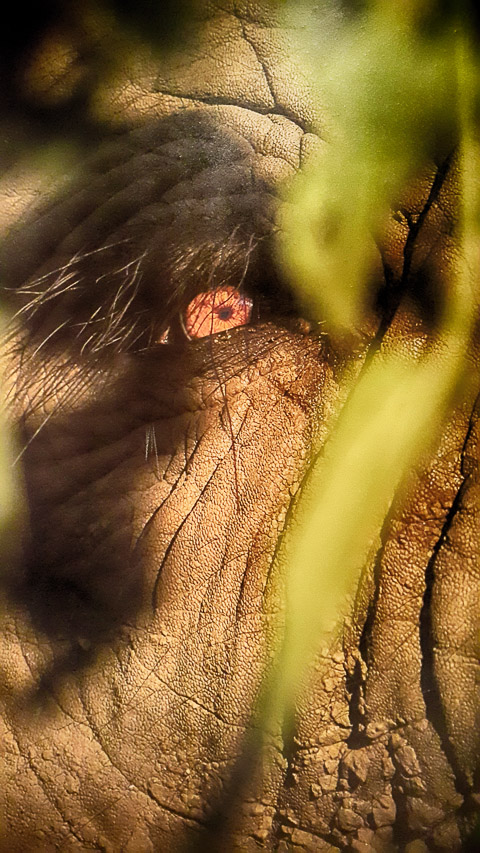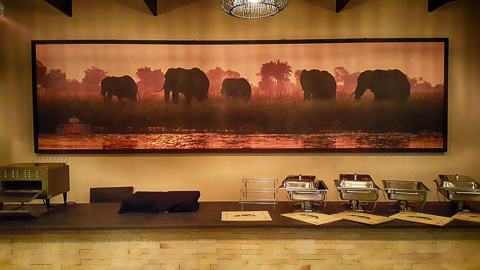 We did self-drives into the Kruger National Park and spent three days exploring the Kruger roads for wildlife...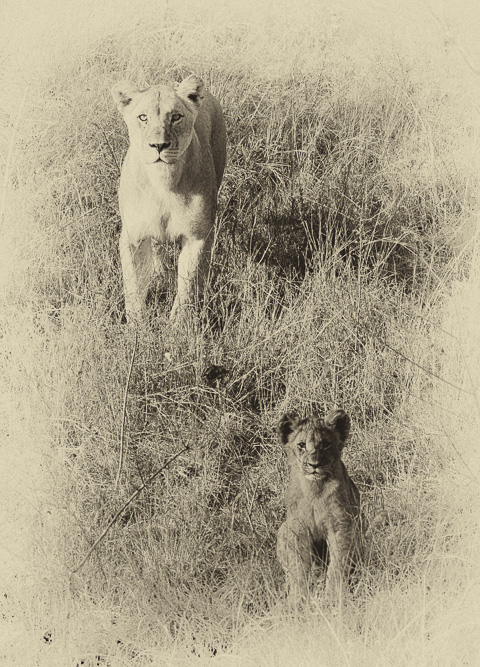 You can read about our elephant, buffalo, lion and other sightings on our trip-report page.

This is definitely a luxury bushveld escape that is guaranteed to soothe your soul - thank you to Debbie and Dave Tuner and their efficient and friendly staff for a lovely stay.
---
For more information or to book your stay please click here
---
Return from Bushveld Terrace to Kruger Park page
---
---

To make a safari rental booking in South Africa, Botswana or Namibia click here
---