Canyon Roadhouse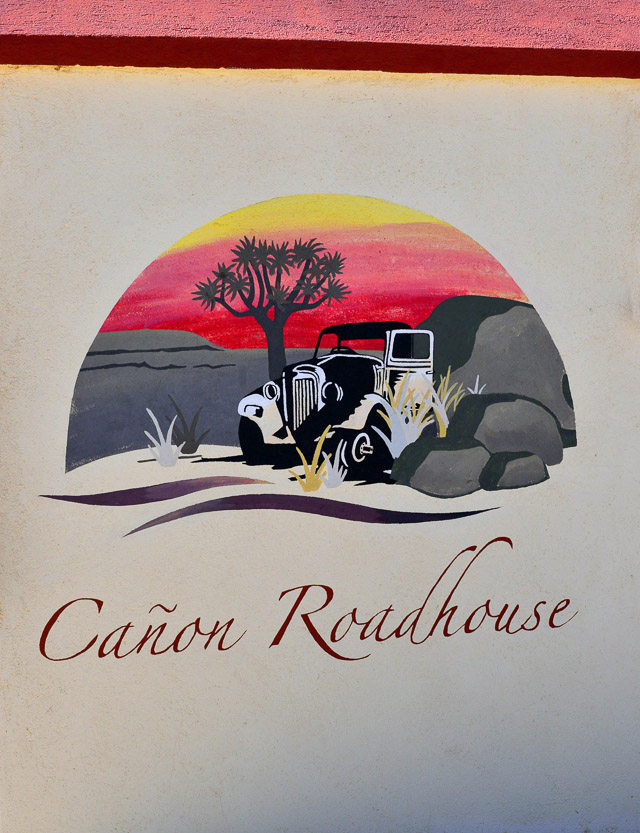 Location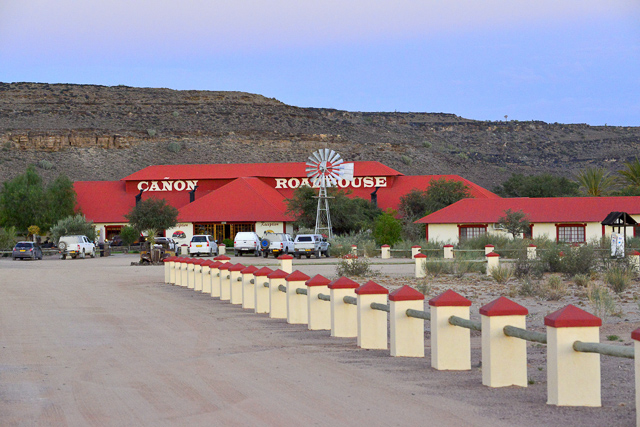 Situated on the C37 but slightly further away from its two sister lodges, Canyon Lodge and Canyon Village.  
About the Roadhouse
The theme of the lodge celebrates the old automobile days, and has plenty of character with all the old cars.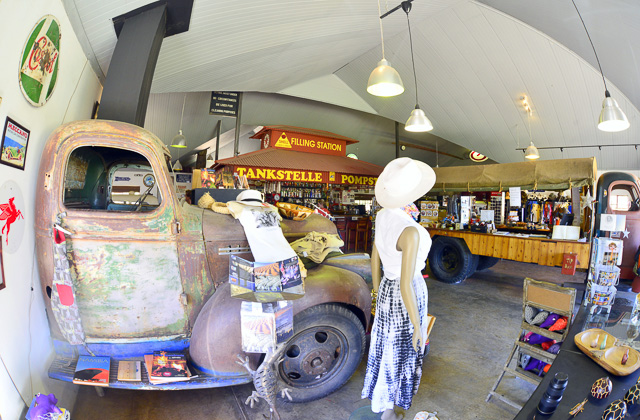 The main building houses the reception area, curio shop, bar, restaurant and information center. The lodge also has a camp site just up the road, a fuel station and a swimming pool.
The reception area is an old truck situated in the middle of the curio shop.
The large restaurant houses most of the old cars while you will find some tucked away in the gardens.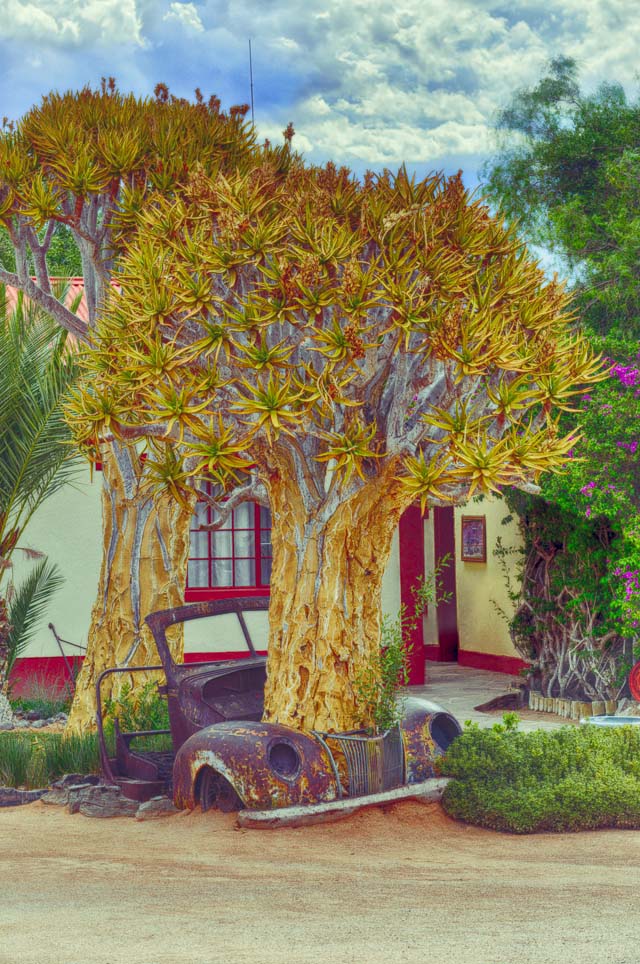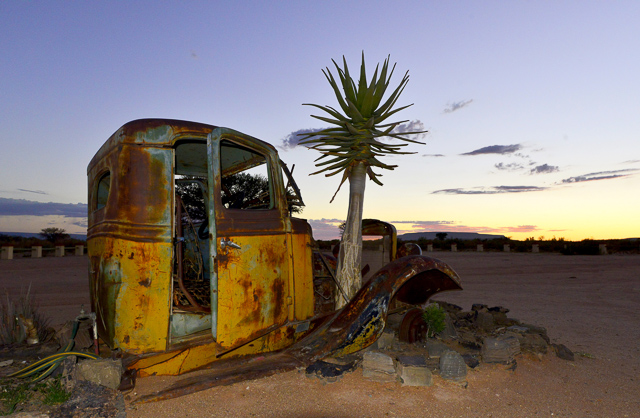 Food & Drinks
When eating in the restaurant you have the feeling of eating in one of those old American diners - what a fab feeling!  
We had a toasted cheese and tomato sandwich and then we finished off our meal with a piece of their famous Amarula cheesecake.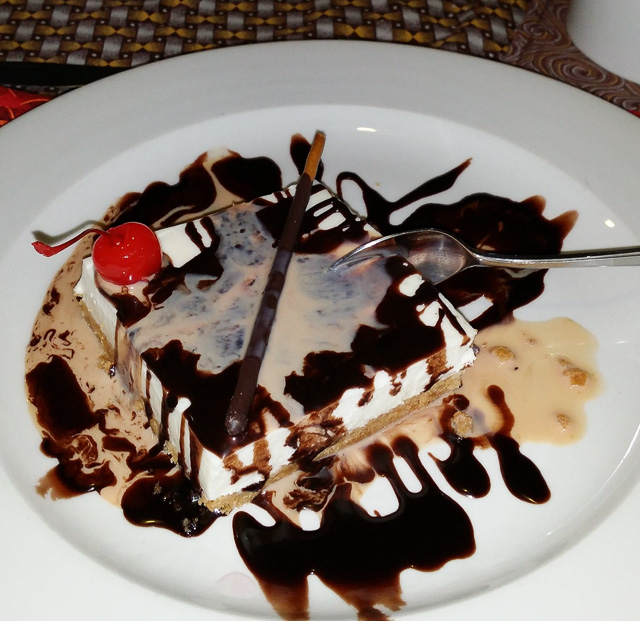 The bar area is just as interesting as the restaurant with all the number plates that line its walls and roof.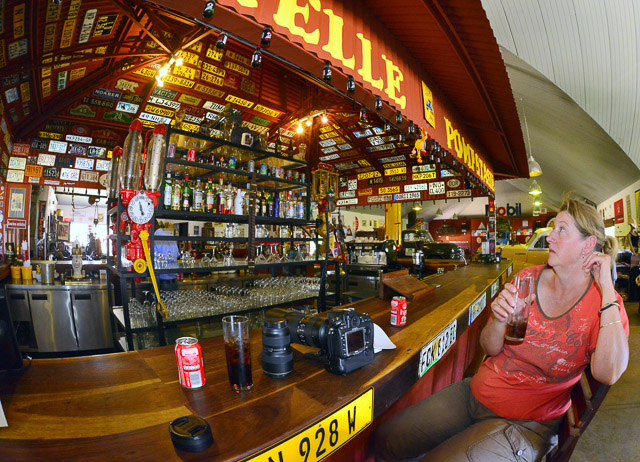 Accommodation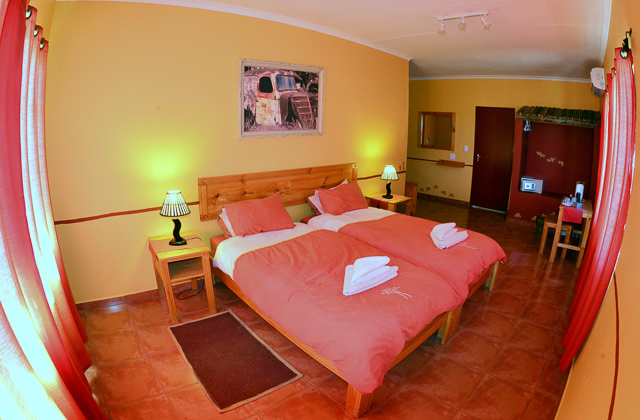 There are 24 brightly colored rooms looking onto a small courtyard featuring old car parts and desert plants such as quiver trees and aloes.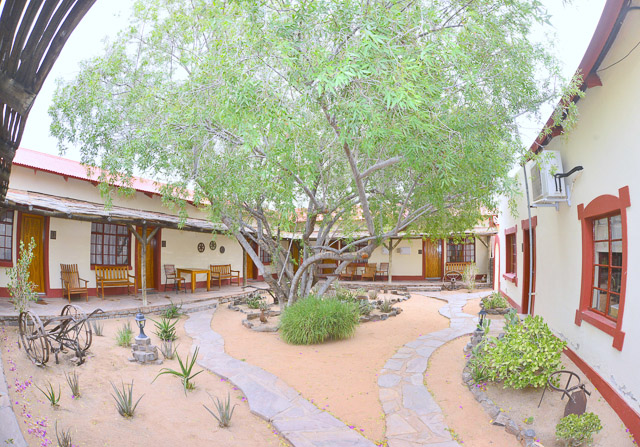 Each room is simply furnished yet cool and comfortable with pictures of old cars on the walls. The standard rooms all have twin beds, air conditioning, tea/ coffee making facilities and en suite bathrooms. 
The two family rooms are the same as the standard room but each has an extra bed.
Activities
Relax round the slightly raised swimming pool while taking in the scenery.  You could do the Wildebeest self-drive 4 X 4 trail or go on a morning or afternoon guided game drive, do some horse-riding or go on a walk. 
---
For more information on Canyon Roadhouse please click here.
---
Return from Canyon Roadhouse to Photographing Namibia page
---