Canyon Village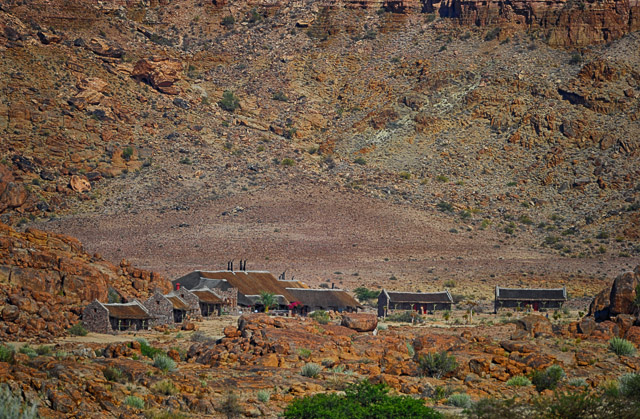 Location
Canyon Village is situated inside the Gondwana Canyon Park, just off the C37 and only 2.2 km from its sister lodge, Canyon Lodge, and the Fish River Canyon is 20km down the road.
About Canyon Village
This lovely thatched village is very inviting. As you enter the main building your eye is drawn to the many murals that depict the history and culture of the Bonddelswart Nama, who were the earlier inhabitants of this area.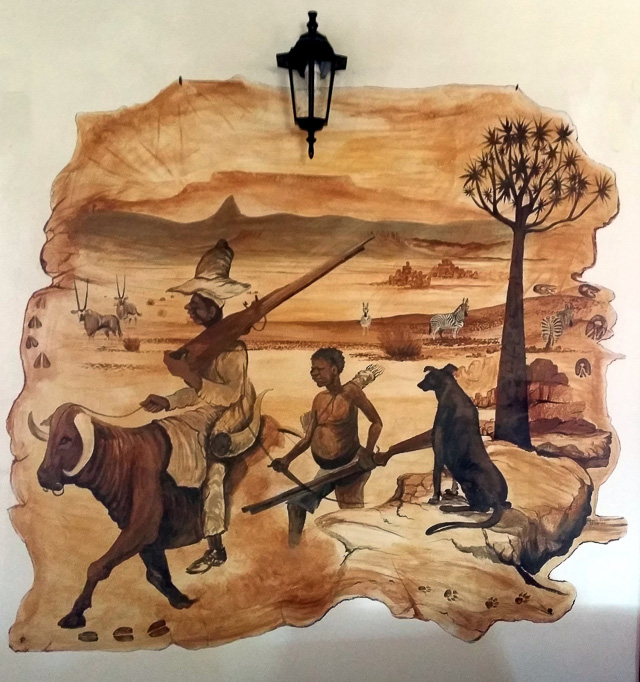 You will also notice a few old wagons sprinkled through the main area...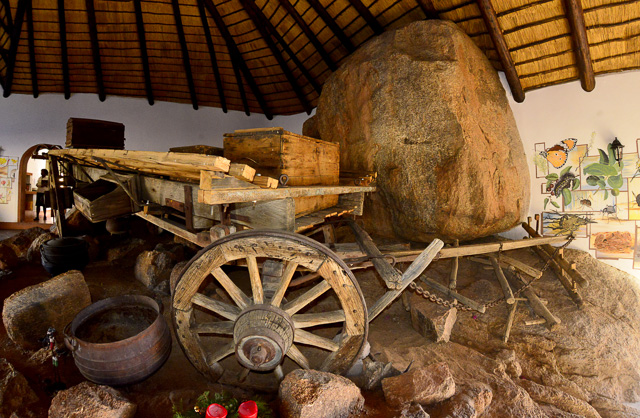 The lodge is built into the massive boulders, which can be seen at the back of the restaurant. The beautiful landscape round the lodge has large rocky outcrops forming a backdrop with a few quiver trees scattered here and there. 
The main building houses a reception area, bar, restaurant and a well-stocked curio shop where you can find a wide range of gifts.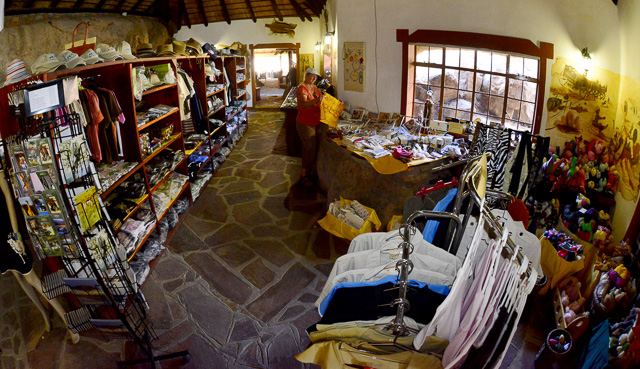 From the patio a paved pathway leads you up to a lovely swimming pool that is set further away from the main area and the rooms, so guests can splash about without disturbing others.
An honesty bar at the pool area saves you having to walk back to the main area for a cool drink.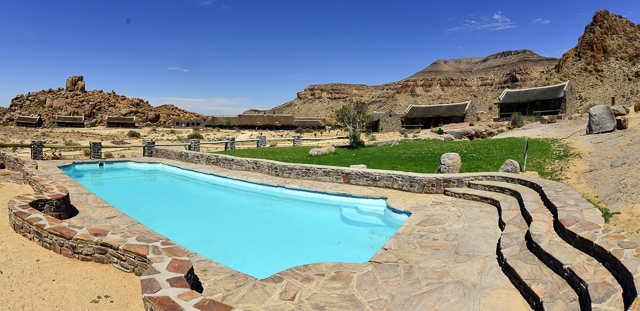 Food & Drinks
The Buffet style breakfasts and dinners are served either inside the large cosy restaurant or outside on the patio. A large fire place in the restaurant gives warmth during those cold winter months.
A large bar with an interesting mural sits inside just off from the curio shop- even though the bar is big; it has a very cosy warm feeling and nice comfortable seating.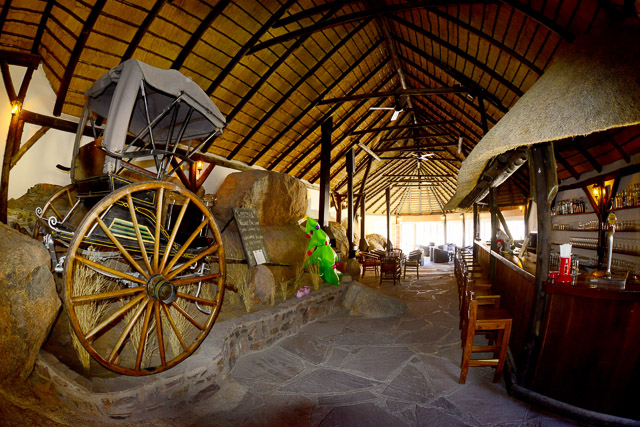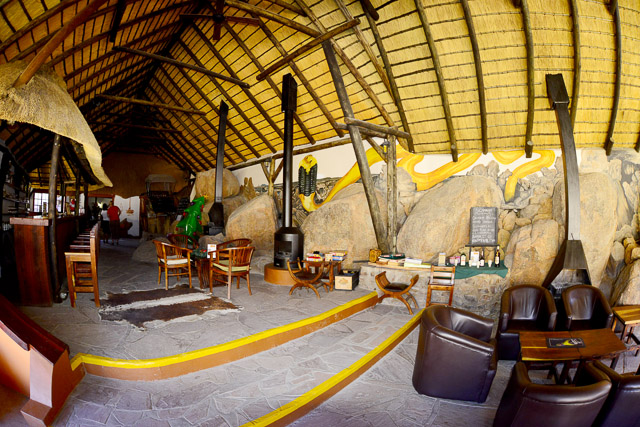 Accommodation
42 cottages stretch out along the base of a large rocky outcrop; each room has twin beds, an air conditioner and en suite bathroom with shower, hand basin and toilet. We found the cottages to be comfortable and spacious and nicely decorated.
Activities
All their activities will be similar to those at the nearby Canyon Lodge, which includes guided and self-guided walking trails, a walk up to sunset rock to watch the magnificent sunsets, horseback rides, early morning canyon drives and sun-downer drives.
Or you can just relax by the lovely swimming pool while taking in your surroundings. 
---
For more information on Canyon Village or to make your booking, please click here
---
Return from Canyon Village to Photographing Namibia page
---
---

To make a safari rental booking in South Africa, Botswana or Namibia click here
---