Tambarina Restaurant and Guesthouse

Location
Situated in the town of Komatipoort, Tambarina Restaurant and Guesthouse is perfectly located for exploring the Southern Kruger National Park (entering the park at Crocodile Bridge Gate (just 9 kilometers away).
It is also perfectly situated for discovering Swaziland (just 60 kms to the border) and Mozambique (just 5 kms to the border) and other Lowveld attractions.
The town of Komatipoort lies just off of the Maputo Corridor where the Komati and Crocodile rivers meet at the slopes of the Lebombo Mountains. 

About Tambarina Restaurant and Guesthouse
This vibey Mozambican-style Restaurant and Guesthouse is owner run by Hannes and Annalise with their manager Emma.
On arrival we were warmly welcomed by Emma and shown to our room, she then booked our table for dinner.
Free Wi Fi is on offer for their guests at both the guesthouse and the restaurant.
We loved the brightly colored entrance to the restaurant, it is so inviting and festive! 
Food & Drinks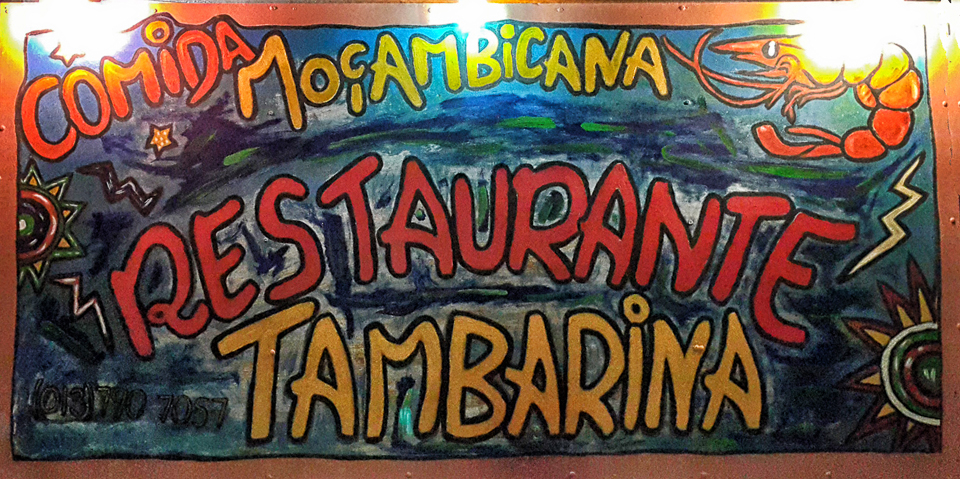 Tambarina Restaurant has Portuguese-Mozambican flair that offers a wide range of delicious foods like pasta, chicken, beef and seafood, which they are well known for. The prawns, and other food, is all freshly prepared which may take a little longer but is well worth it.
They receive fresh prawns and seafood weekly from Mozambique, so you know that your meal is fresh off the boats!
There are two seating areas, inside and outside and we chose to sit on the veranda outside for all three of our dinners.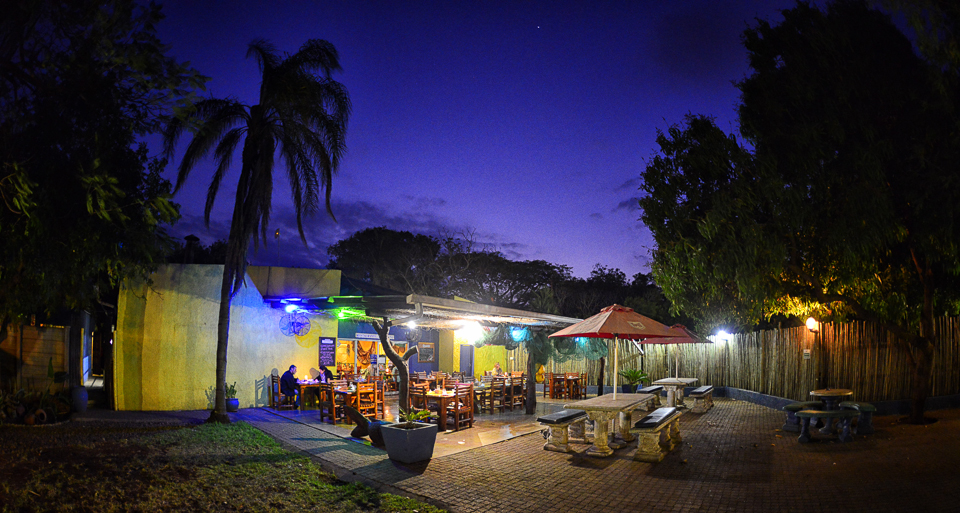 We had their prawn special twice and the lamb chops once - every meal was served well on time, hot and delicious by a friendly and helpful staff member.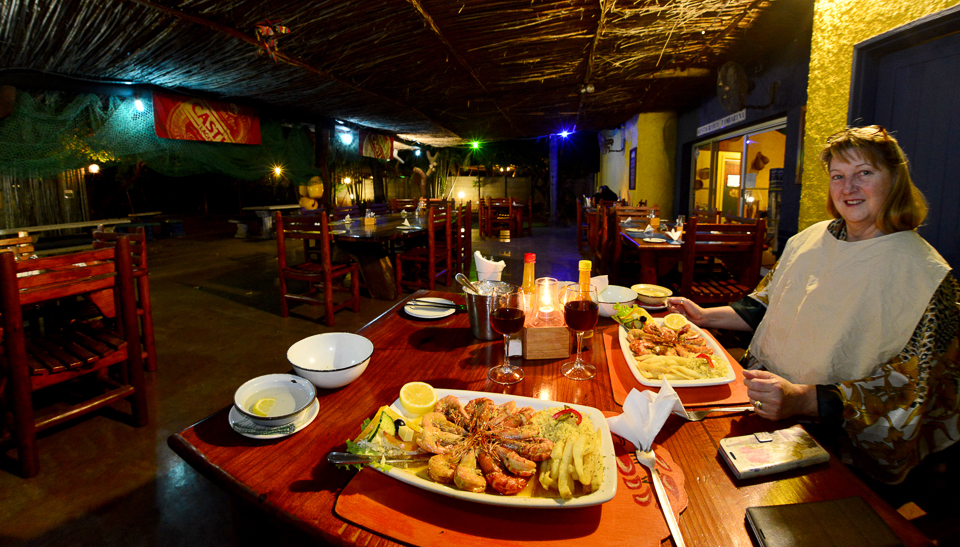 We even had visitor to our table each night - little Tamba...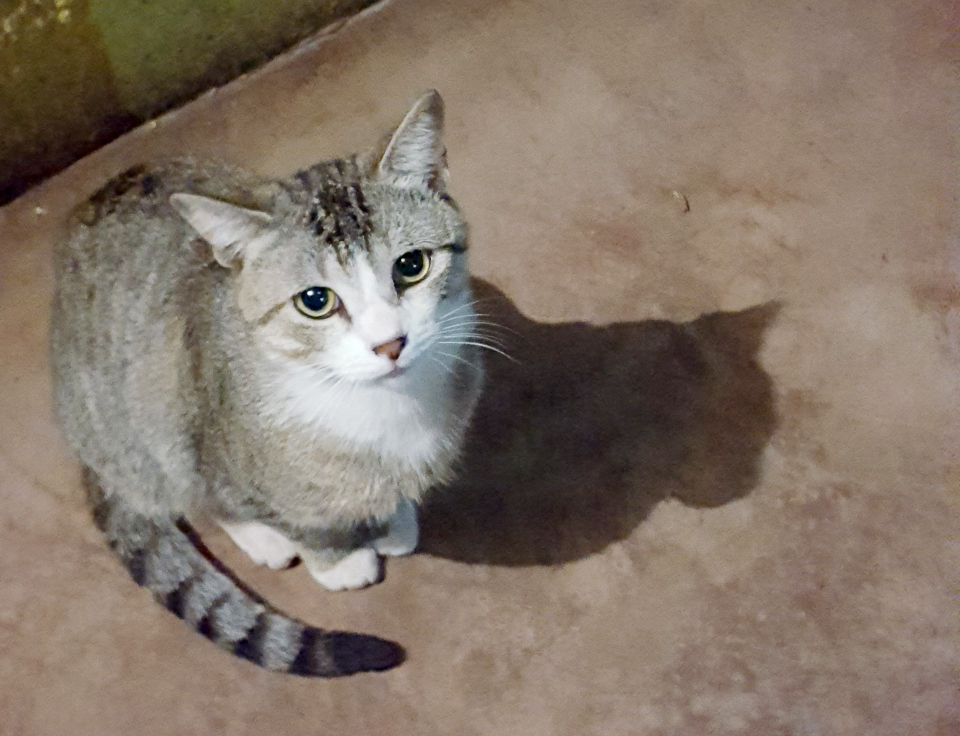 They also have daily specials, which tend to be great value for money.
If you are in the area and looking for seafood then Tambarina is the place to visit, but please book as the restaurant is very popular and also very busy during the peak seasons and on Saturday's. They are closed on Sundays.
Should you wish to get the eBook, click on the above book cover, then click 'Add to Cart' where you'll see a button called 'Add Promo Code'. Click on it then add the word K2K and the 33% discount will be automatically applied. This code is valid until the end of the month, so don't delay!


"This is an indispensable guide to getting the best out of Kruger, camera in hand or not!"

- Caroline Webb, Associate Editor, Getaway Magazine, South Africa
Accommodation at Tambarina Guesthouse
Tambarina guesthouse is behind the restaurant and features four comfortable en-suite rooms all furnished in a rustic African style, leading off from a communal lounge.
Each room has air-conditioning, DStv, free WIFI, bar fridge and tea & coffee-making facilities and secure parking.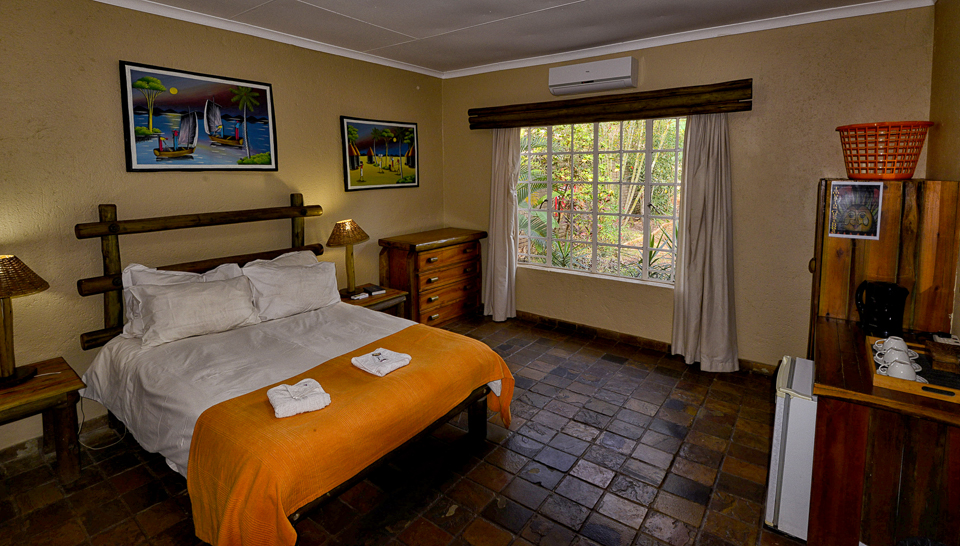 Our room had a queen size bed, it was very comfortable and clean and everything worked well.

Activities
The play area behind the restaurant is ideal for the kids to play while the adults enjoy their meal. 
We had 3 wonderful days exploring the park while doing self-drive safaris. We got to the gate early each morning because we knew the park was full and we wanted to make sure we got in to photograph while the lighting was still good.
The gates opened just before sunrise and we managed to get a few images from the bridge of dawn behind the old Selati railway bridge over the Crocodile River...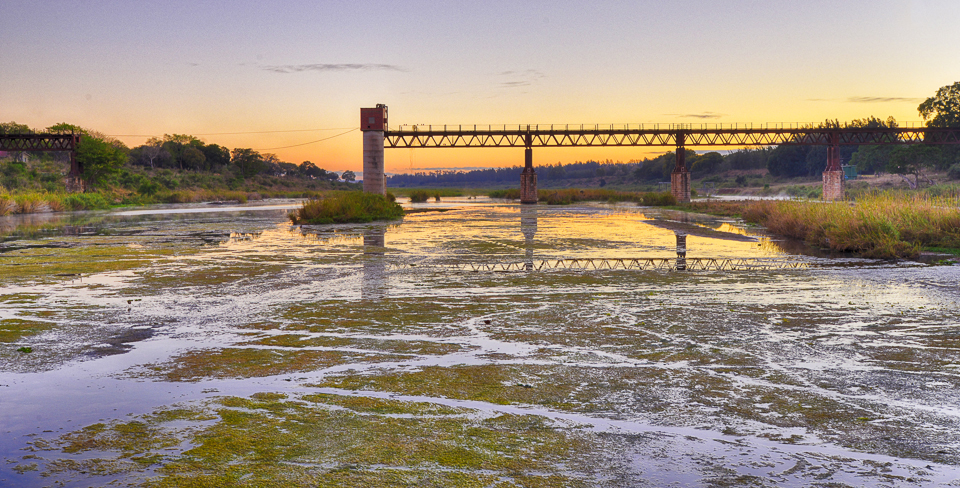 We got to see the super-seven animals in just 3 days, 2 cheetah sightings (one lot hunting), 1 Wild dog sighting, 4 lion sightings, 2 leopard sightings - the one we had both father (we thought it was the mom but on closer inspection of our pics we found it to be a male) and cub in the same pic, plenty of elephant and buffaloes and some good rhino sightings.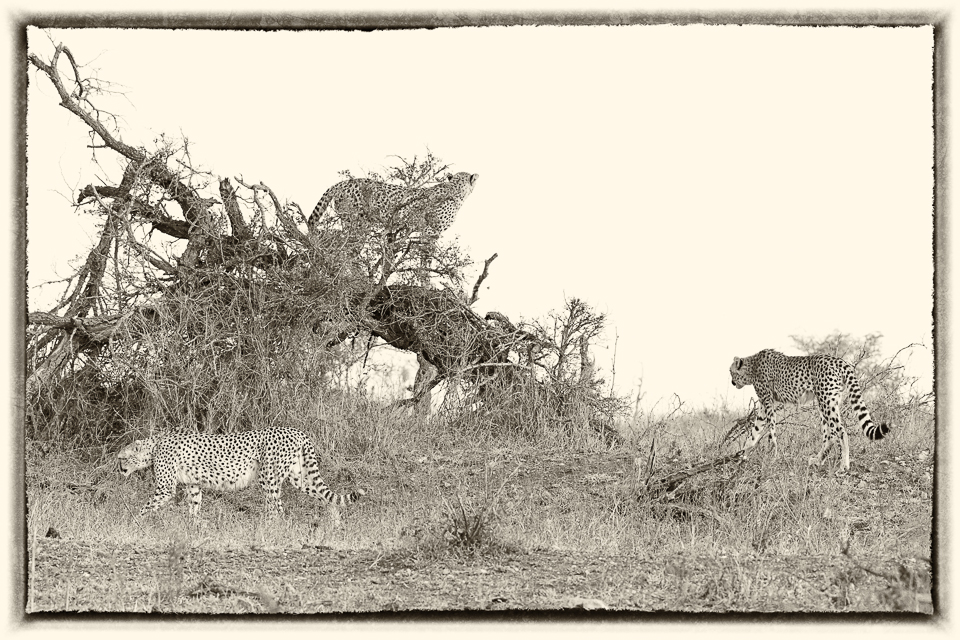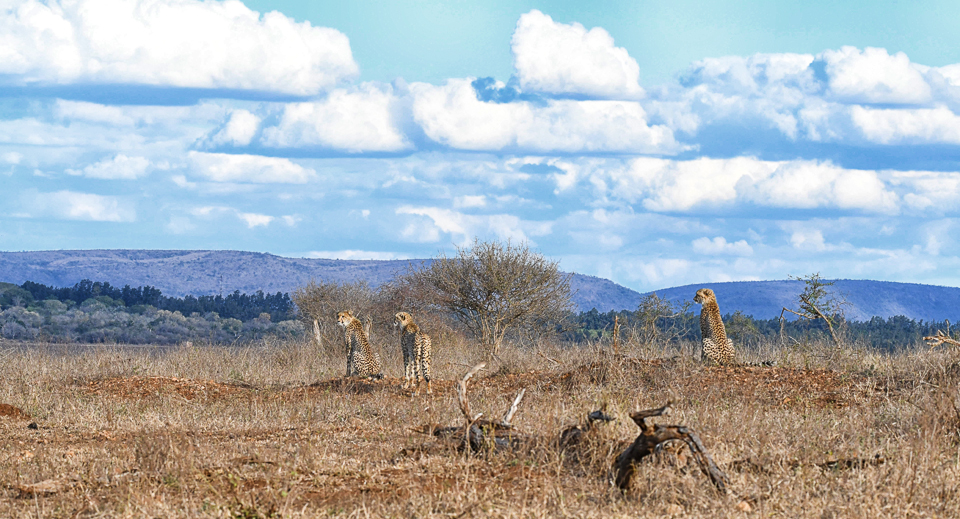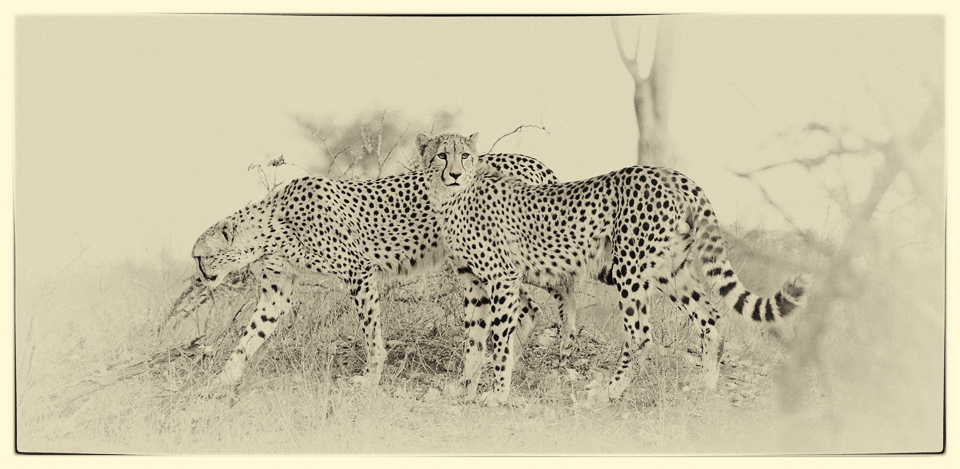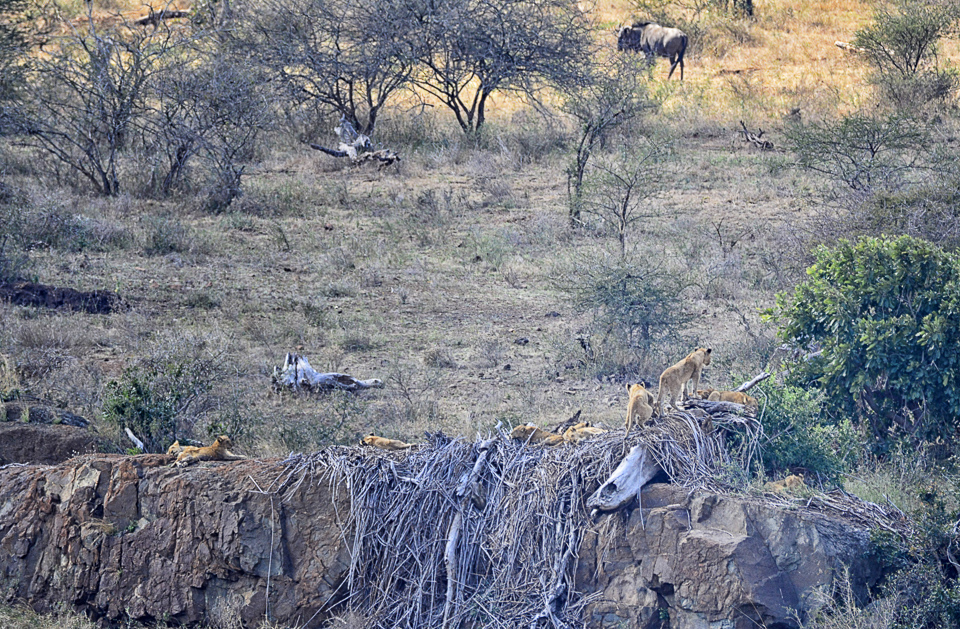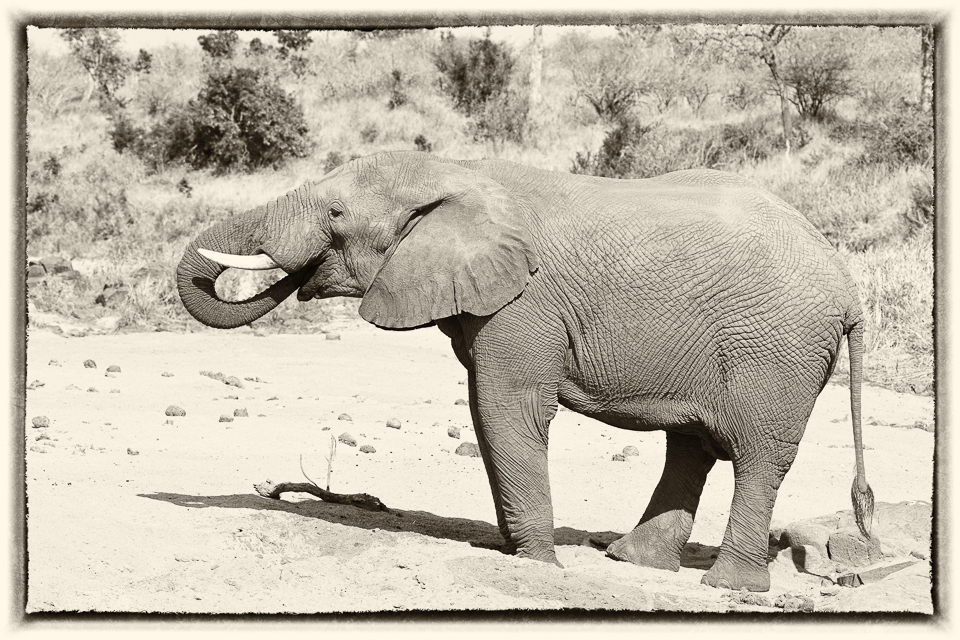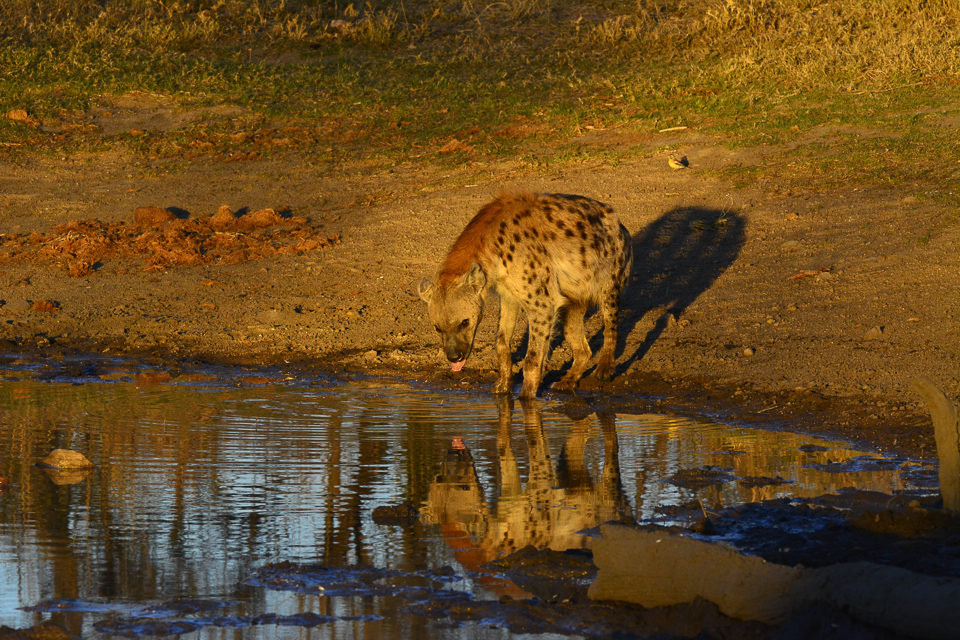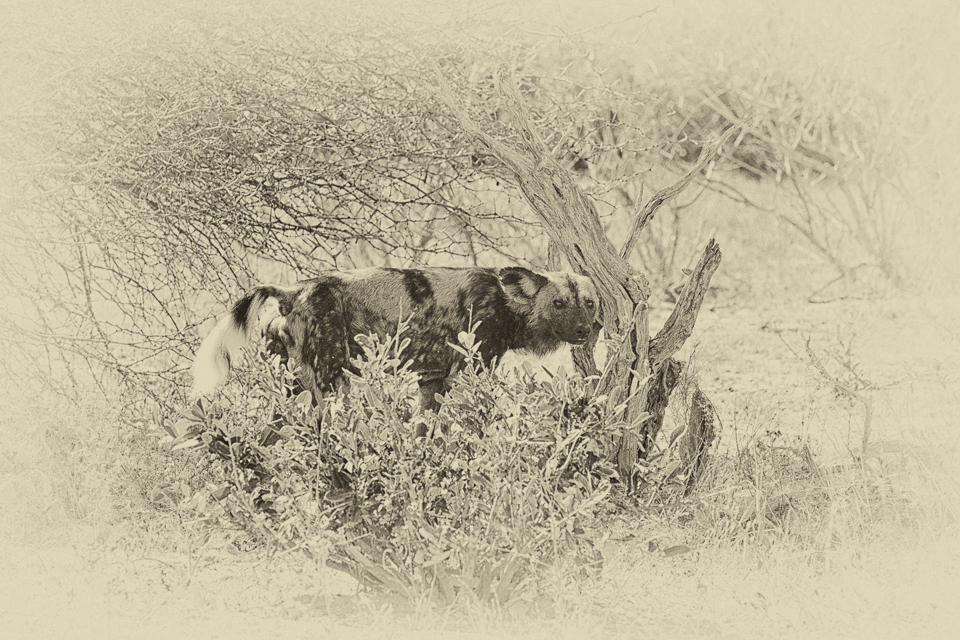 On the one game drive we got a 'Cat Trick' where we saw all three of the African big cats - cheetah, leopard and lion!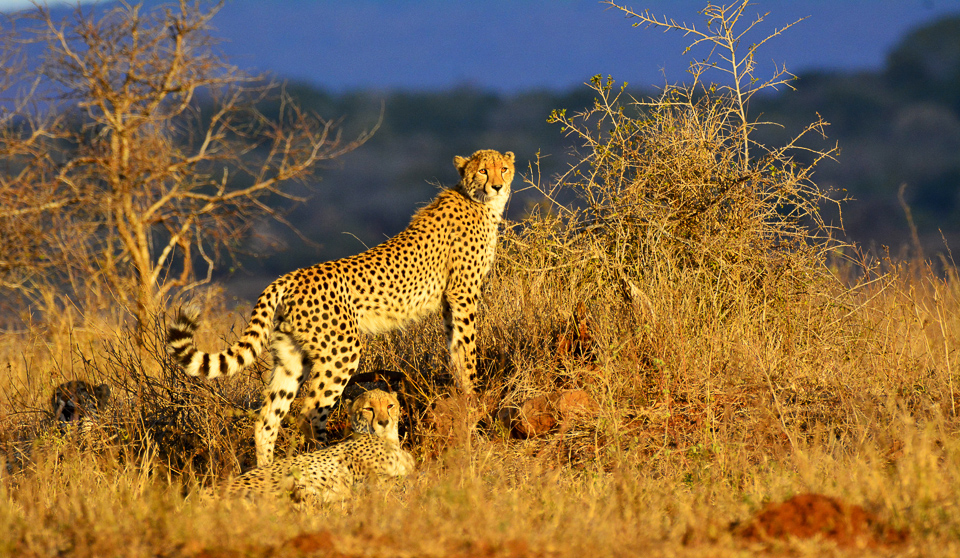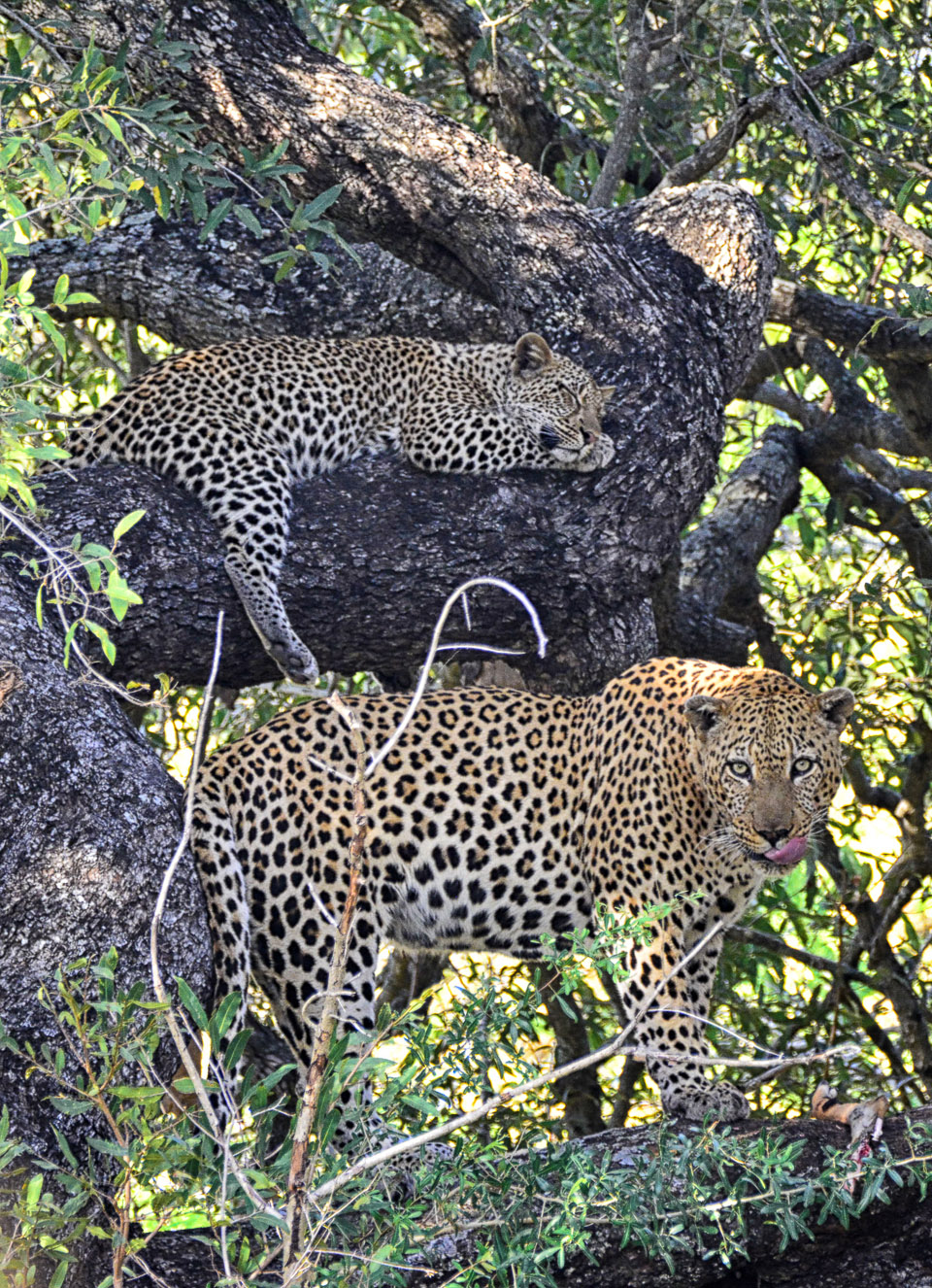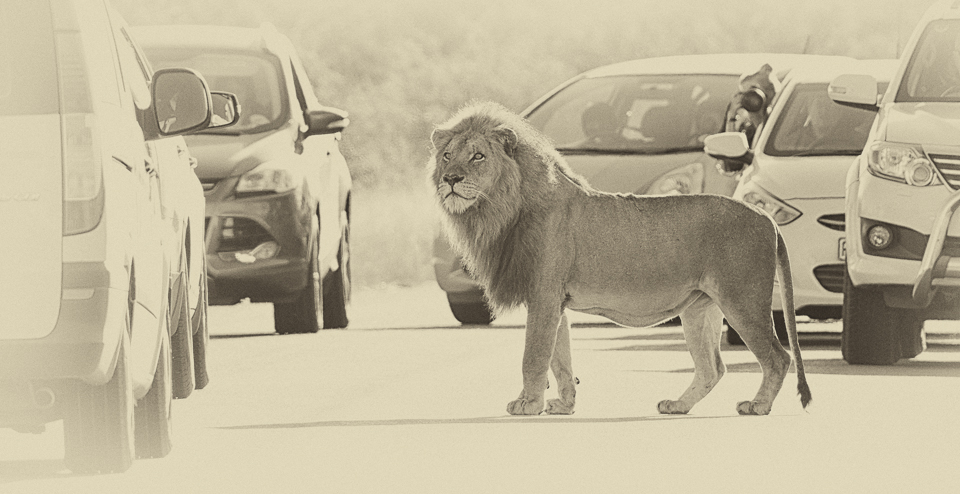 We saw a Saddle bill stork feeding two of her babies which was a first for us and so interesting to watch.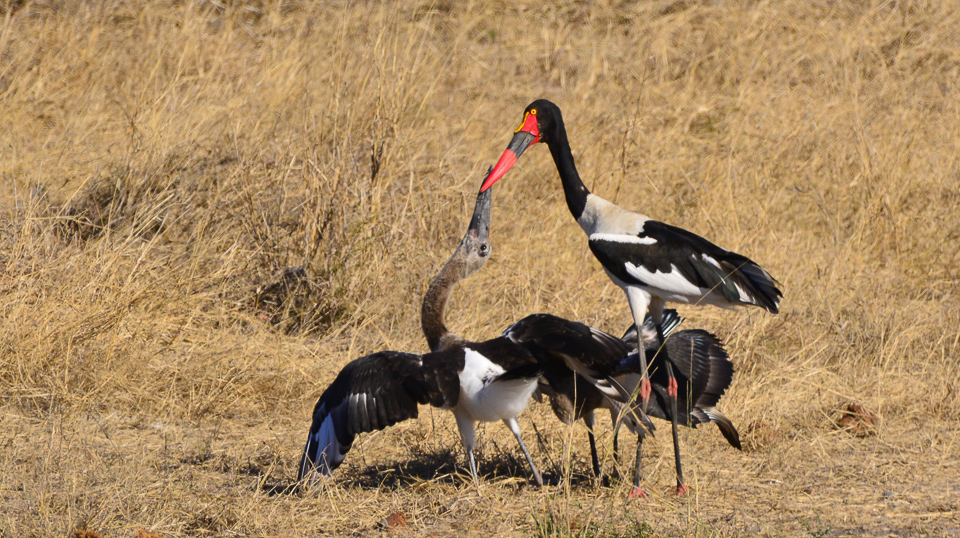 We also got to see a Secretary bird very close to the road - when we saw it we thought, okay it's going to take off as usual, but it stayed and gave us some good photographic opportunities.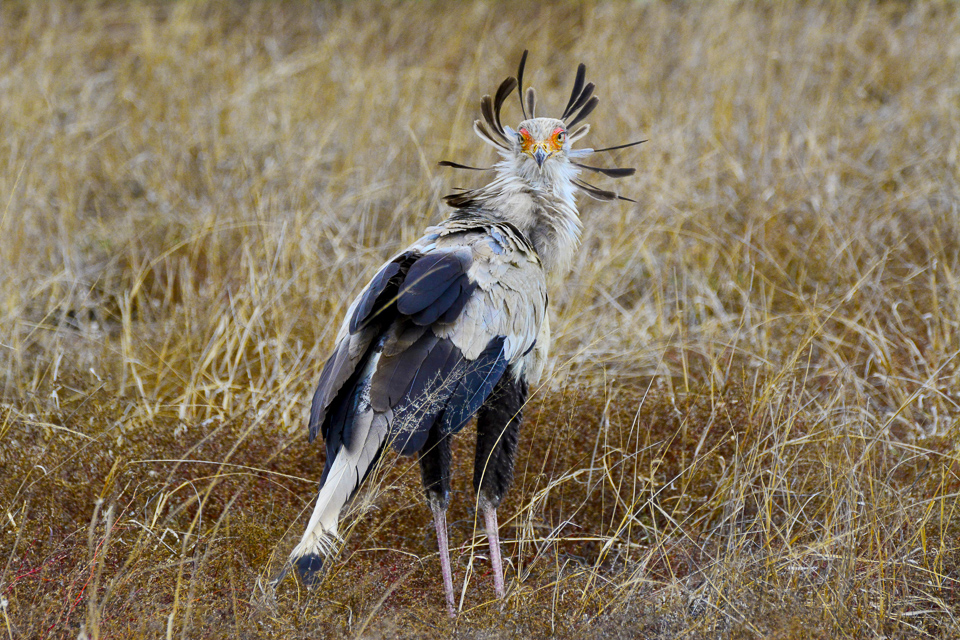 We always look for landscape opportunities and managed to capture some great landscapes during our stay!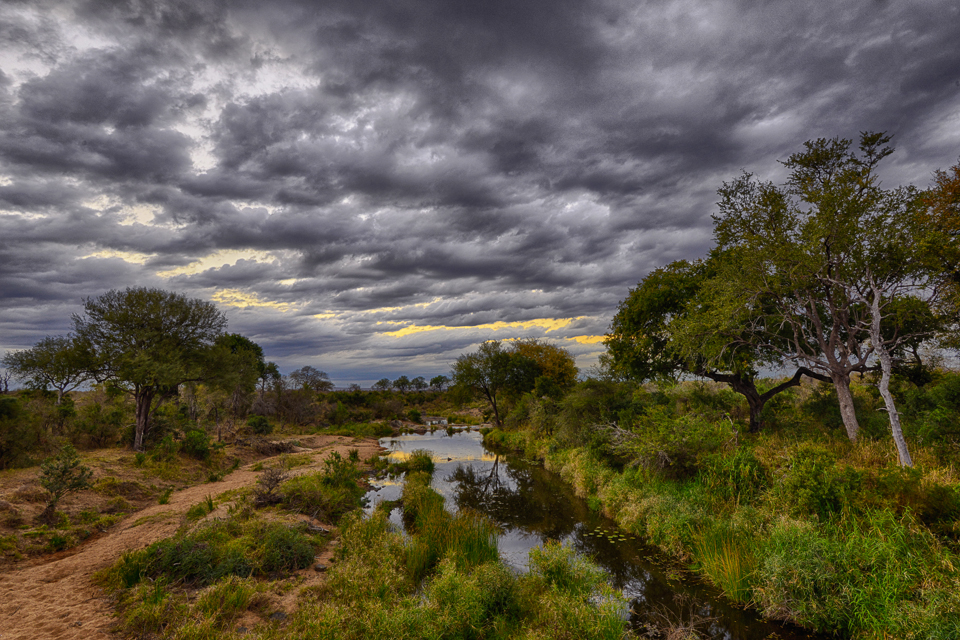 Sunrise from Vurhami Bridge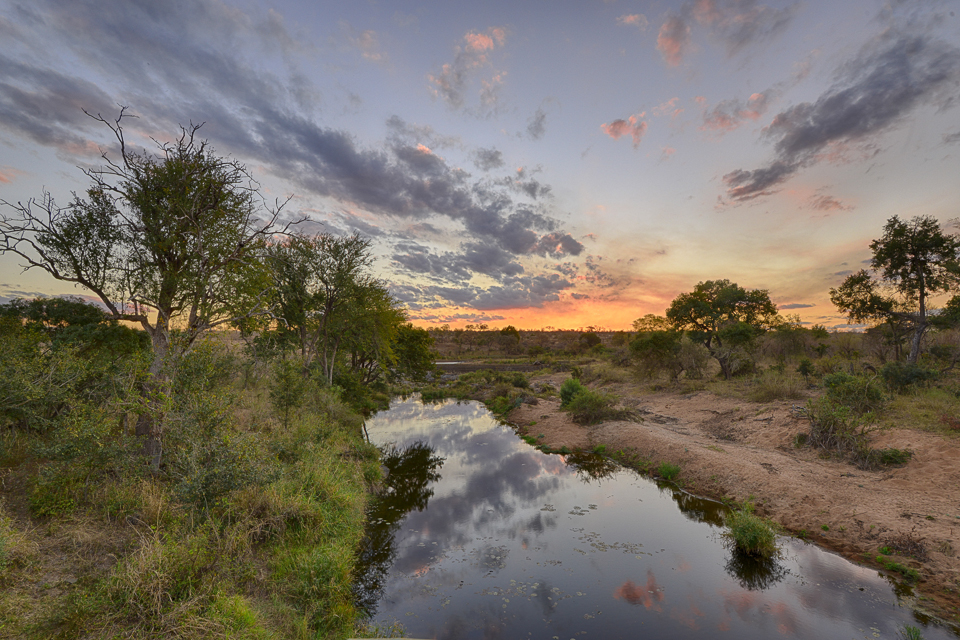 Sunset from Vurhami Bridge
Guided game drives are on offer, please inquire when you make your booking.
Thank you to Hannes, Annalise, Emma and all the staff members at Tambarina Restaurant and Guesthouse for a lovely stay!
---
Return from Tambarina Restaurant and Guesthouse to Kruger Park
---
---

To make a safari rental booking in South Africa, Botswana or Namibia click here
---