Nkambeni Safari Camp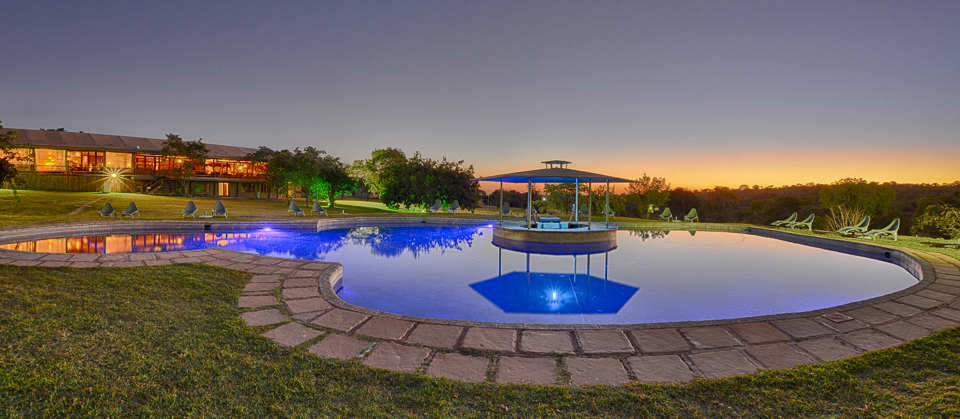 Location of Nkambeni Safari Camp
Nkambeni Safari Camp is a large 3-star safari camp that is situated within the borders of the Kruger Park on an 11 500-hectare private traversing area on the South-western side of the Kruger National Park and is just a short distance from its sister lodge Buffalo Rock Tented Camp.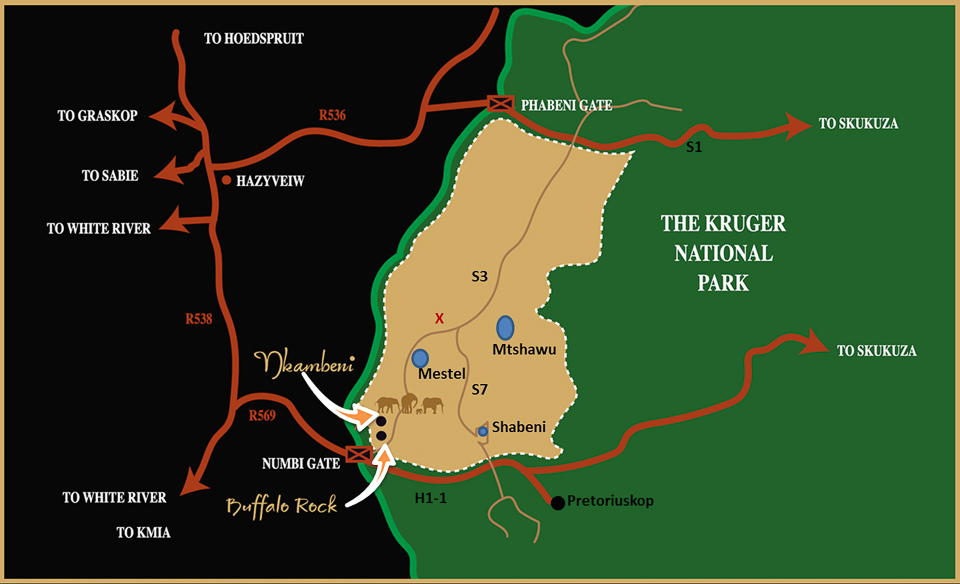 We first noticed the Nkambeni sign between the Numbi park gate and the tourist control point in December 2015 and wanted to find out more but forgot about it and then in December 2016 we again saw the sign so this time we photographed it and did stay at the lodge. We are so glad we did as this camp is a secret gem!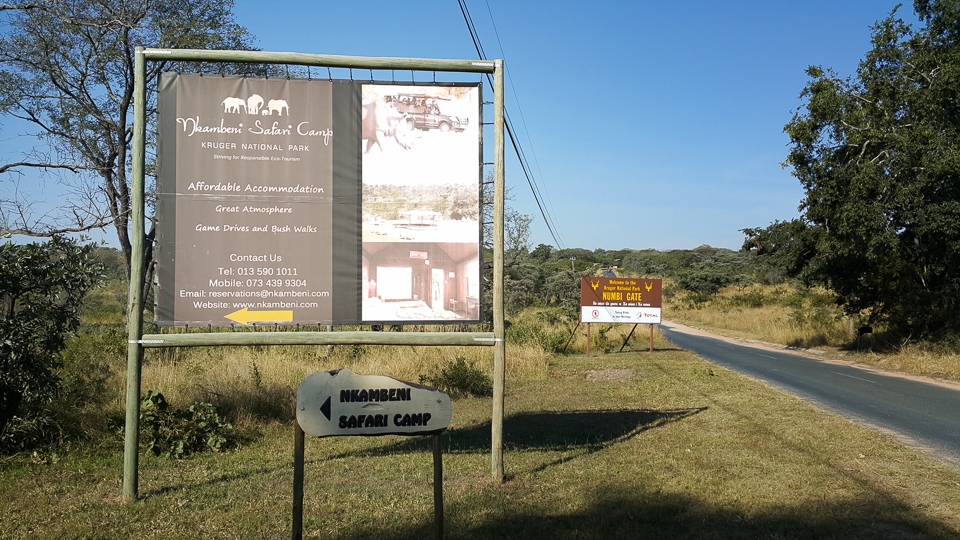 Many people that come to Nkambeni think they are outside the Kruger National park, but this is not the case. Nkambeni Safari Camp is on a concession owned by the Nkambeni community and lies between the main entrance gates of Numbi and Phabeni and stretches past Shabeni koppie near Pretoriuskop camp. The whole property is inside the Kruger National Park and includes the S3 and S7 dust roads.

According to the Mpumalanga Department of Economic Development & Tourism, "Nkambeni Lodge remains one of the best examples of the Community Tourism Projects in South Africa, as it is contributing tremendously to job creation and poverty alleviation in the nearby communities." 

About Nkambeni Safari Camp
Buffalo Rock Tented Camp is part of 'The Big Five Collection', four safari lodges (Nkambeni Safari Camp, Buffalo Rock Tented Camp, Shalati Safari Camp, Boulders Safari Lodge) and Echo Africa Safaris.

We were warmly welcomed by our hosts, Chris and Christelle - a father and daughter management team. Christelle showed us round the Safari camp and happily answered all of our questions about the area.
The lodge is fenced, so after entering the lodge gate you travel down a short gravel road to the main lodge building. The large wood and canvas building is home to the reception area, a large, cozy lounge, bar, dining-room and curio shop.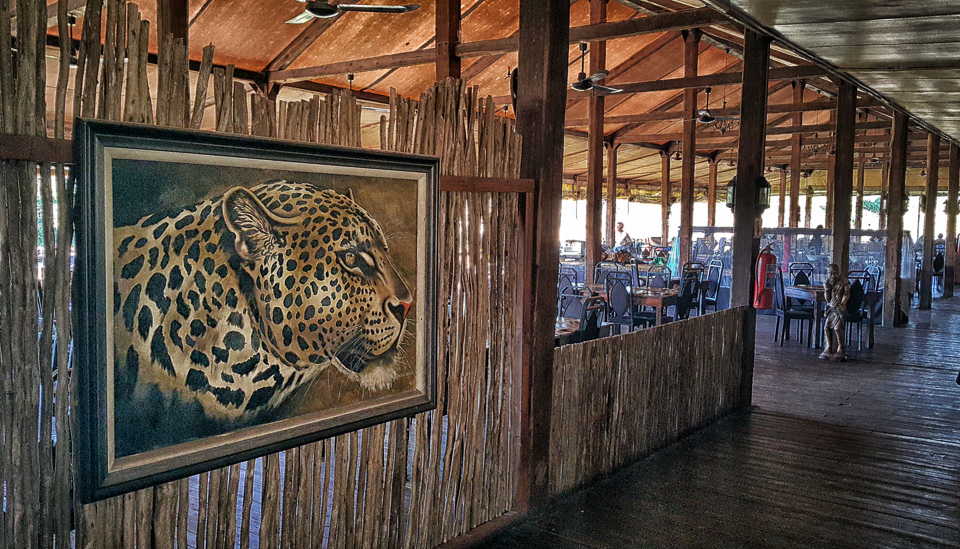 The lounge and dining-room areas have open canvas sides giving you wonderful unobstructed views over the garden and into the park.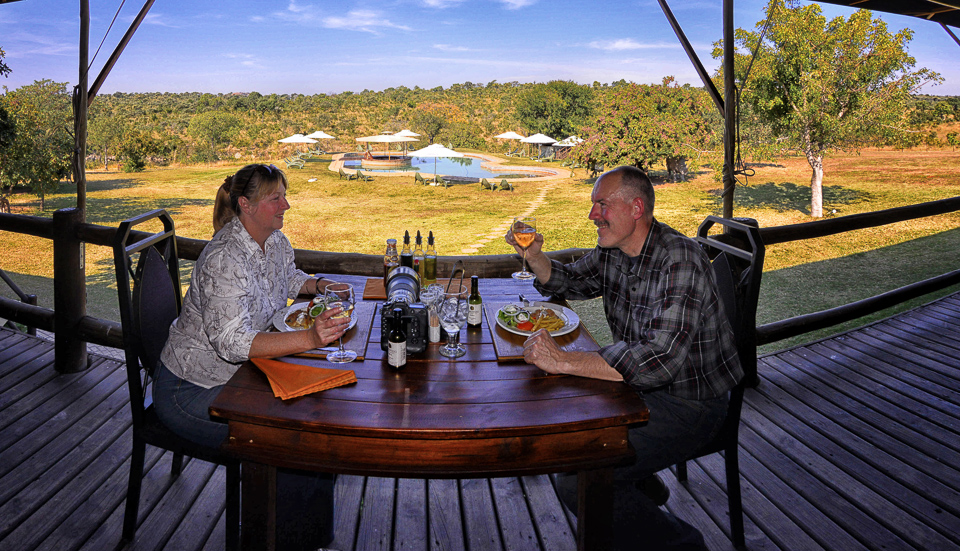 Lunch overlooking the waterhole and Kruger park
Nkambeni Safari Camp specializes in catering for large tour groups, but Mario and I felt quit at home and found the buzz of the tour groups very refreshing.

A lovely curio shop run by Elna is next to reception; there you will find loads of interesting curios and knick-knacks.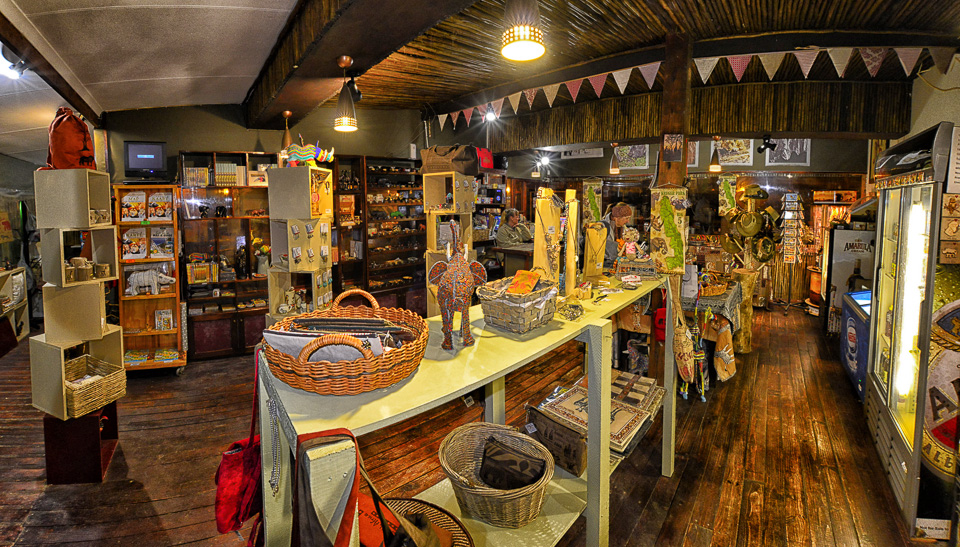 The inviting swimming pool overlooks a dam where you will often see hippos and other wildlife coming down to drink - we got to see the hippos both in the water and grazing on the bank, elephant, zebras, waterbuck and some Impala.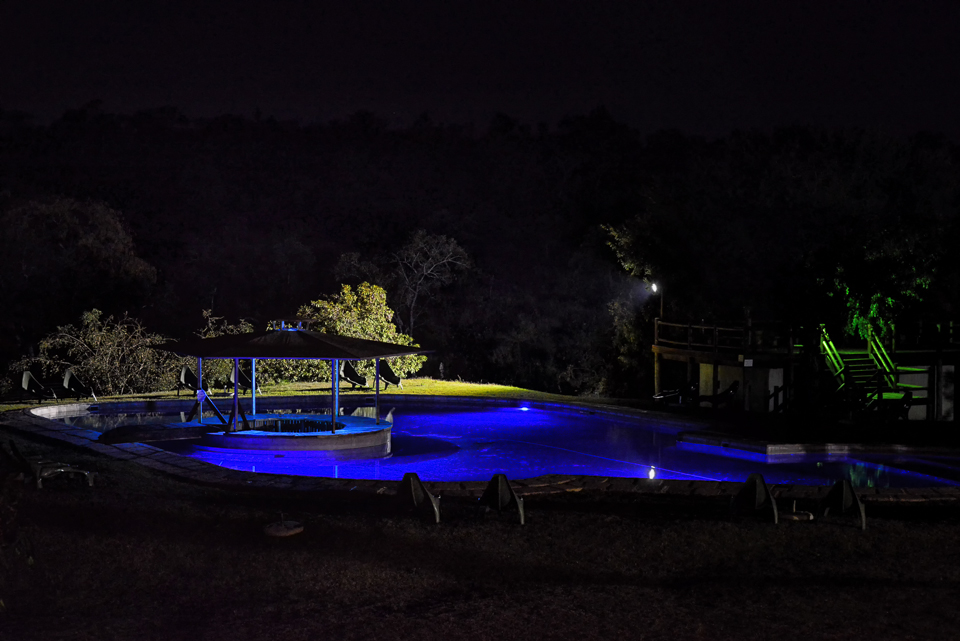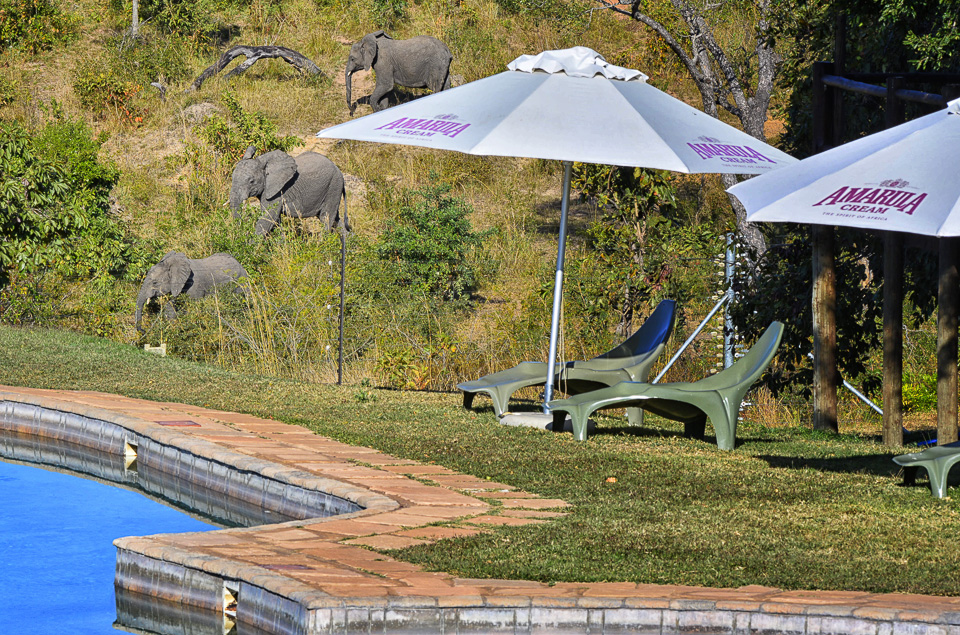 Food & Drink
The cozy licensed bar and lounge provides a great place to catch up on the day's activities.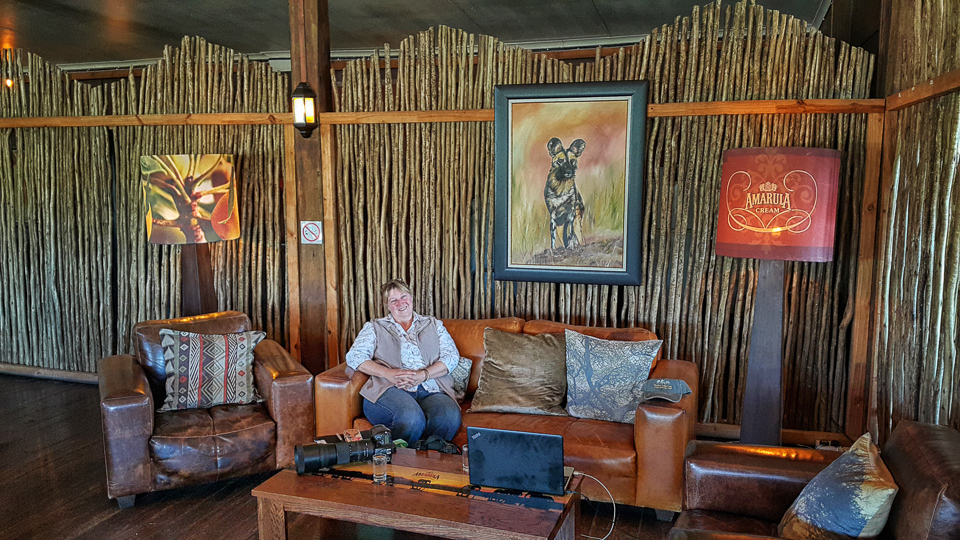 The spacious dining area overlooks the swimming pool and Kruger National Park; buffet style breakfasts and dinners are served plus an a-la-carte lunch menu.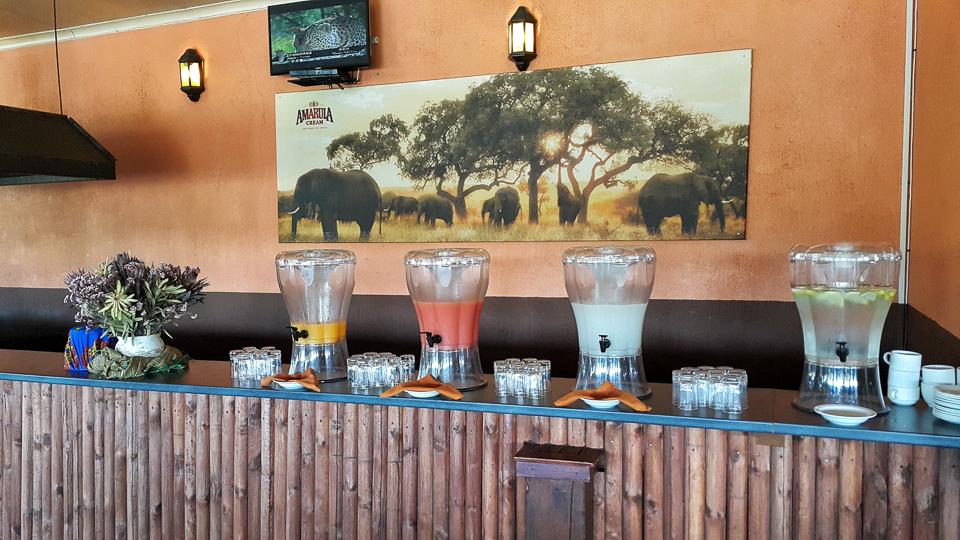 Selection of fruit juices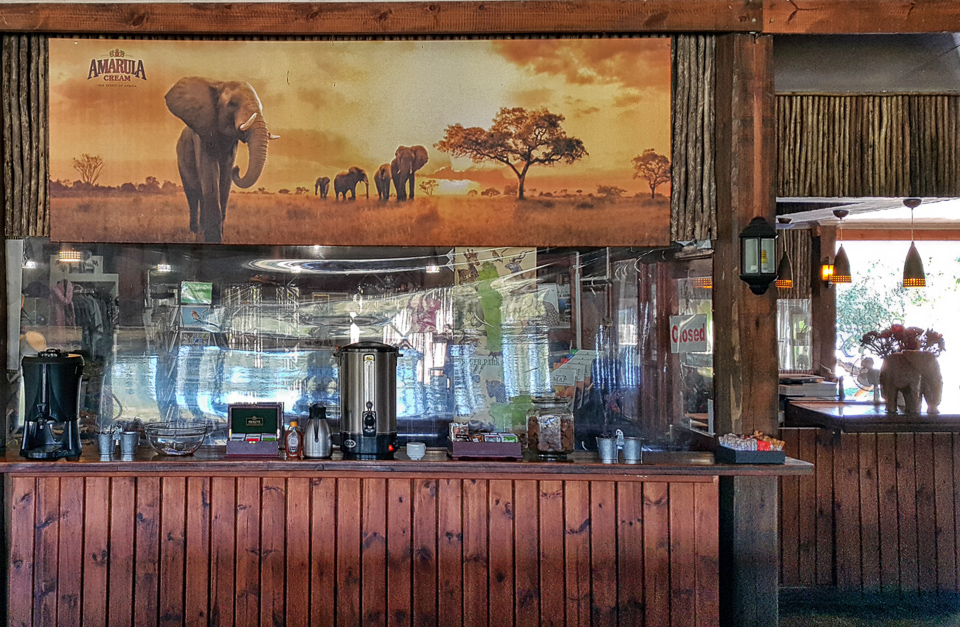 The coffee-station is open all day
We had 3 wonderful breakfasts with so much to choose from; fresh fruit, yogurts, fruit juice, cereal, a hot porridge, toast, muffins and croissants and then there was the hot breakfast- eggs of your choice, bacon, sausage, baked beans with a twist, savory mince and hash browns.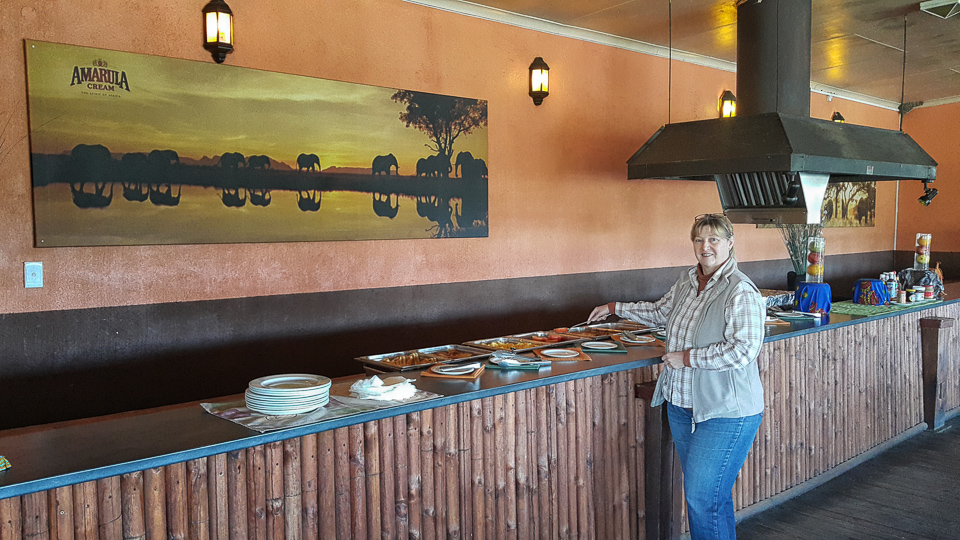 Our carvery buffet dinners were a lovely treat in the romantic restaurant. We had a wide selection of salads, cold meats, veggies, soups, roasts, curry and rice or stews.  There are even vegetarian dishes, so everyone is catered for.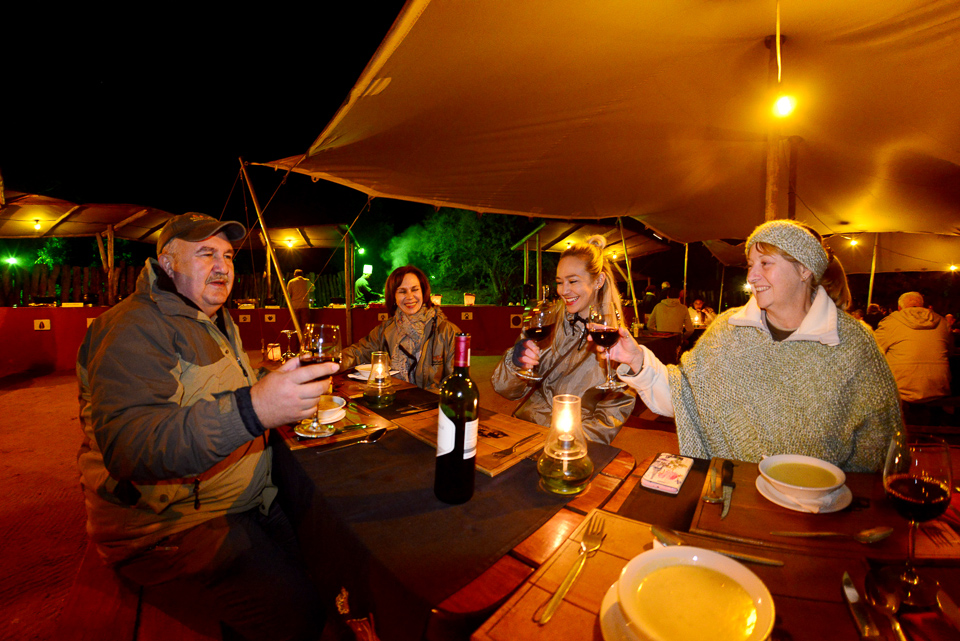 Dinner in the large boma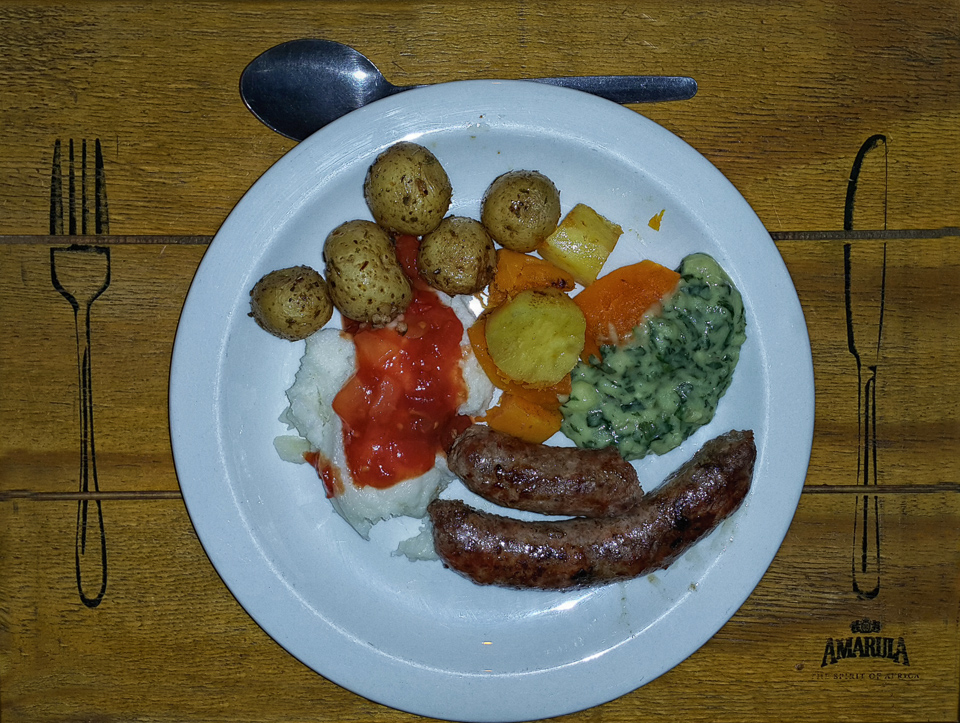 Boerewors, pap and vegetables - the traditional boma dinner!
There are two bomas – a small and large one depending on the group size.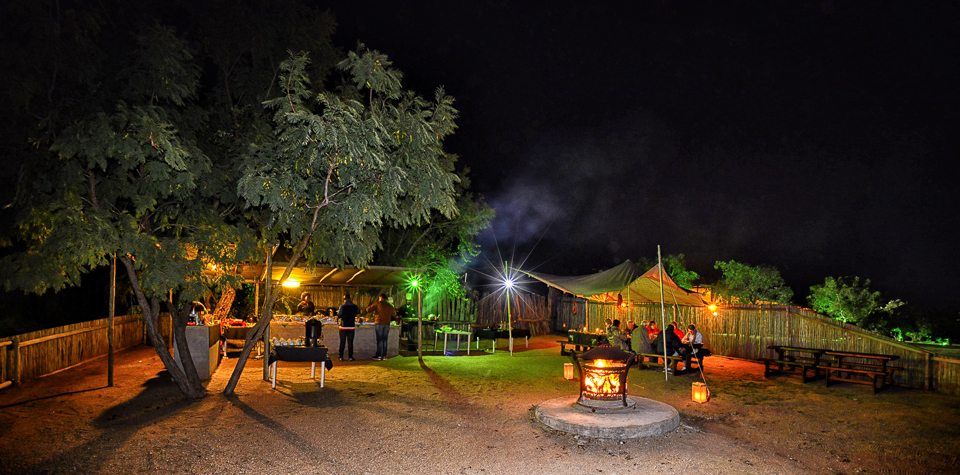 Small boma
And bush braais are done under the African stars at a secret place somewhere in the magical bush!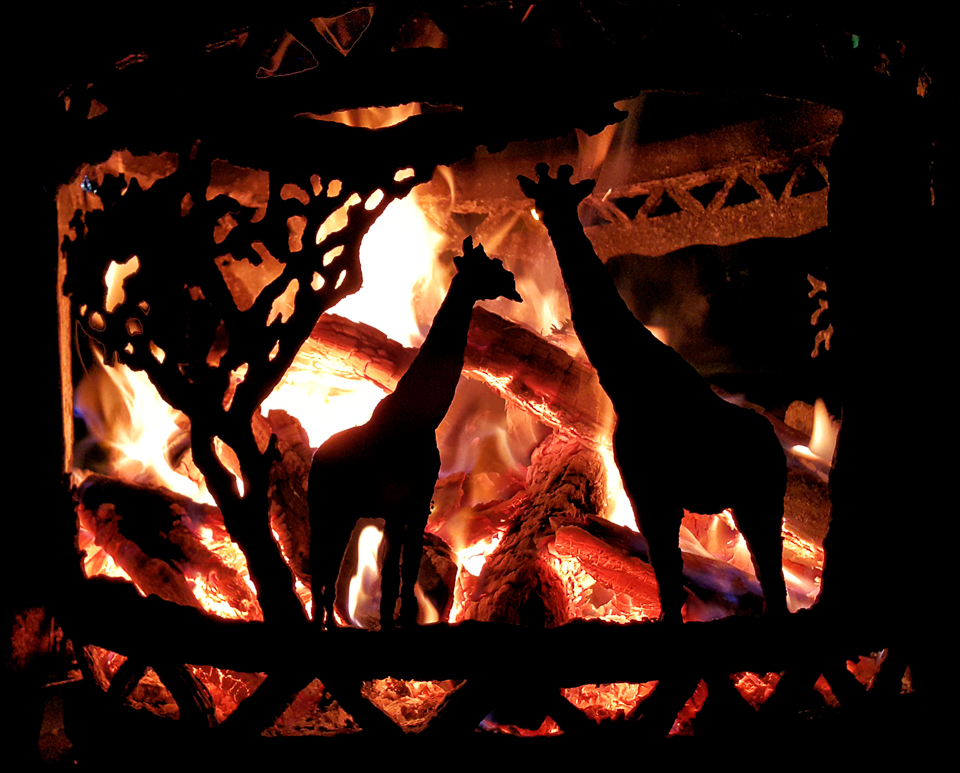 Our a-la-carte lunches were just as good, if we wanted something that was not on the menu the friendly staff members would offer to make it for us…wow what service! All our meals were delicious.

---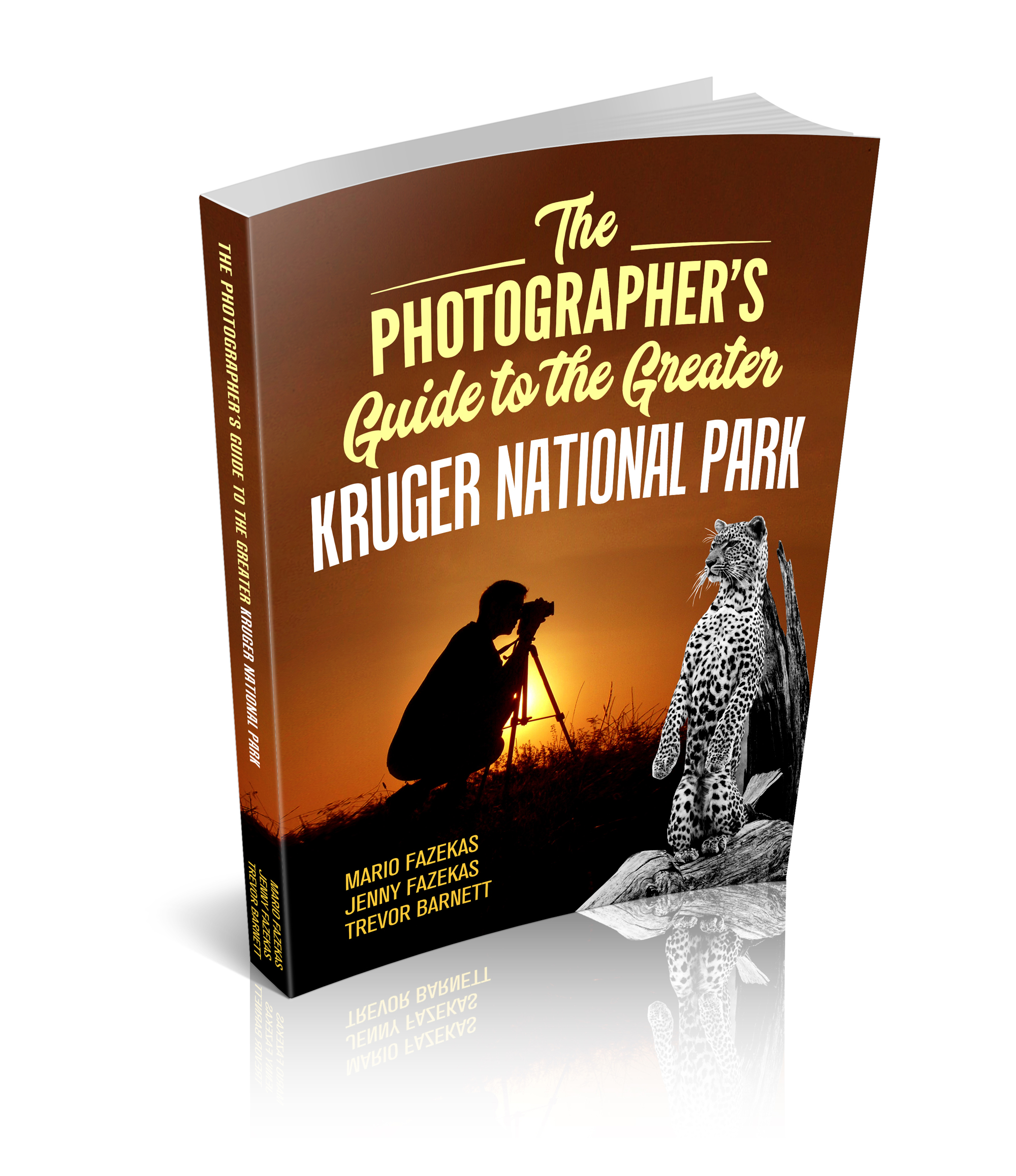 Should you wish to get the eBook, click on the above book cover, then click 'Add to Cart' where you'll see a button called 'Add Promo Code'. Click on it then add the word K2K and the 33% discount will be automatically applied. This code is valid until the end of the month, so don't delay!

"This is an indispensable guide to getting the best out of Kruger, camera in hand or not!"
- Caroline Webb, Associate Editor, Getaway Magazine, South Africa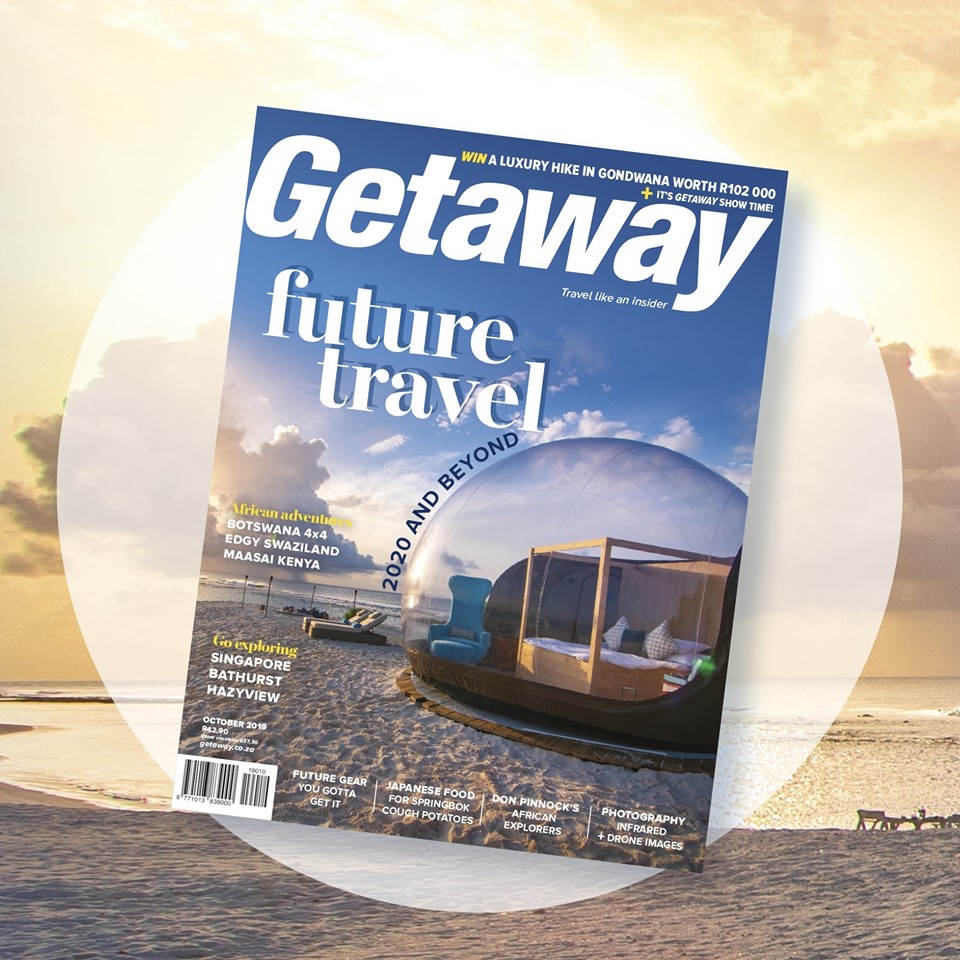 ---
Accommodation
146 beautifully appointed luxury timber and canvas suites are designed for minimum impact on nature and blend seamlessly with the natural surroundings.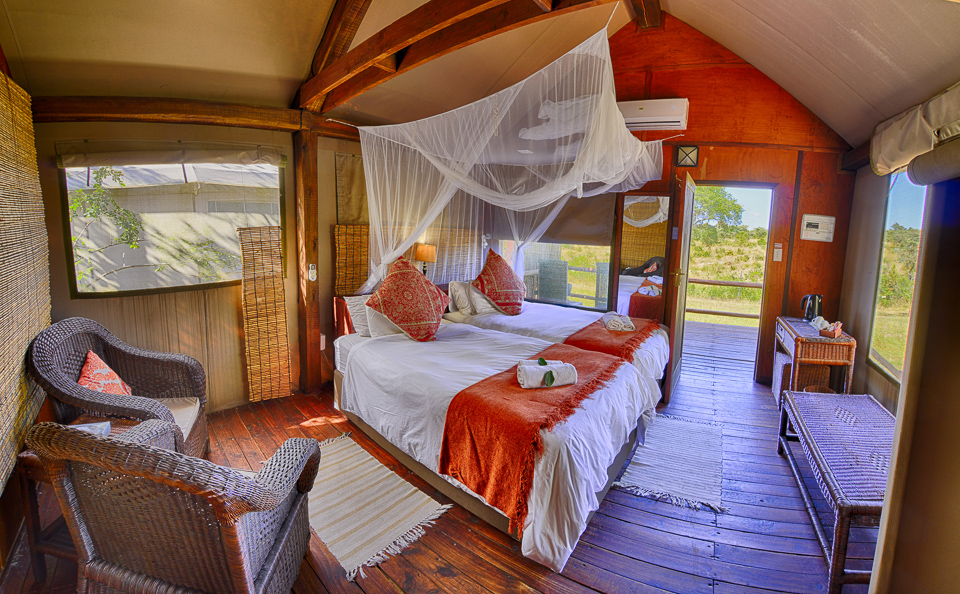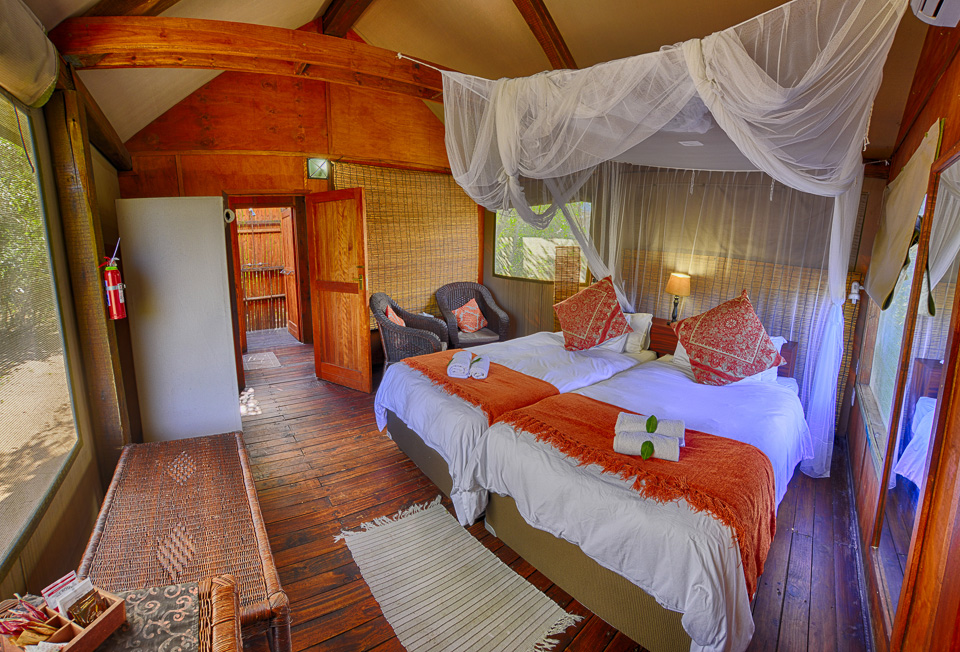 Each tented suite has an air-con, mosquito nests and a tea and coffee station, with en-suite bathrooms and an indoor plus outdoor shower. (Some 5-star lodges don't even offer this choice of in-door and out-door showers)!

A small wooden deck on each tent is a lovely place to relax during the day with views either into the park or the lovely garden. We stayed in tent number 7 and had great open view of the bush.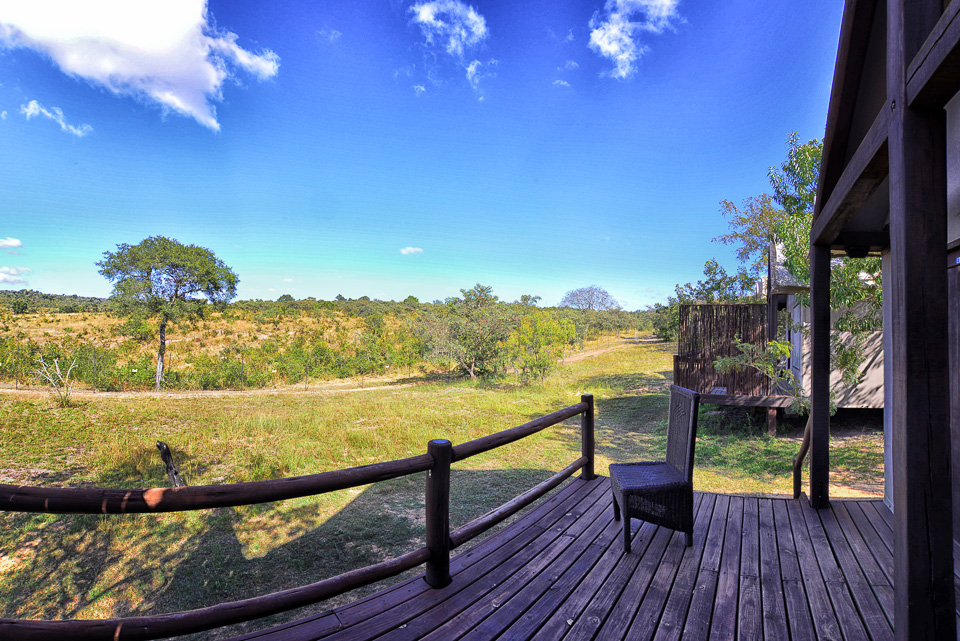 Nkambemi has a camp site with ablutions, a bar and cooking facilities for the Overlanders.

There are 6 tents on stilts with en suite bathrooms situated along the fence looking into the bush and another 6 tents with en-suite bathroom near the camp site.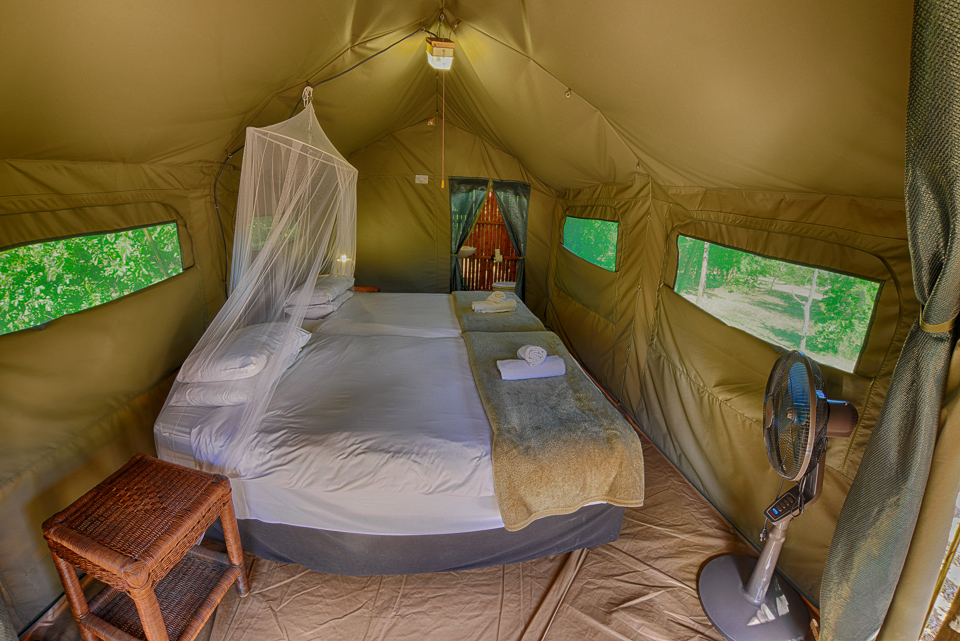 Activities at and from Nkambeni Safari Camp
Guided game walks and morning, afternoon and night drives with knowledgeable field guides are on offer.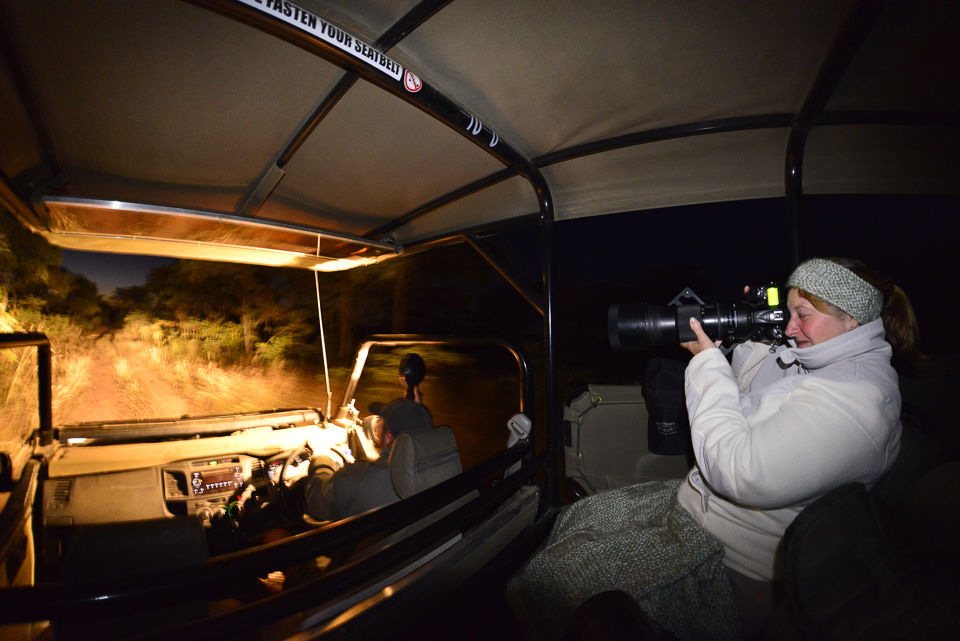 Jenny photographing on our night drive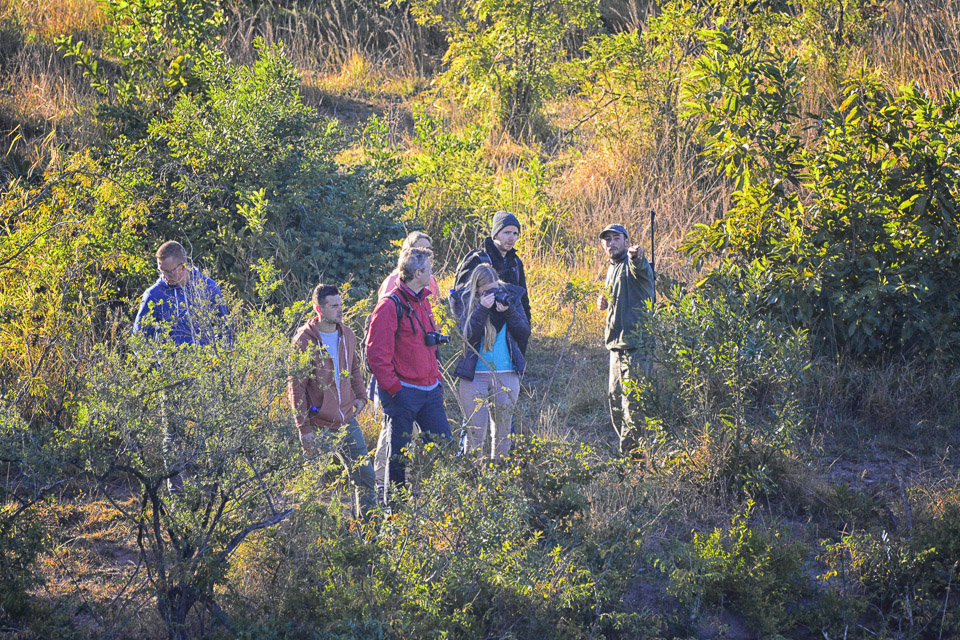 The field guides are provided by Echo Africa Safaris, which is the biggest OSV (Open Safari Vehicle) operator in the Kruger Park and the guides that we experienced were very good. 


Echo Africa Safaris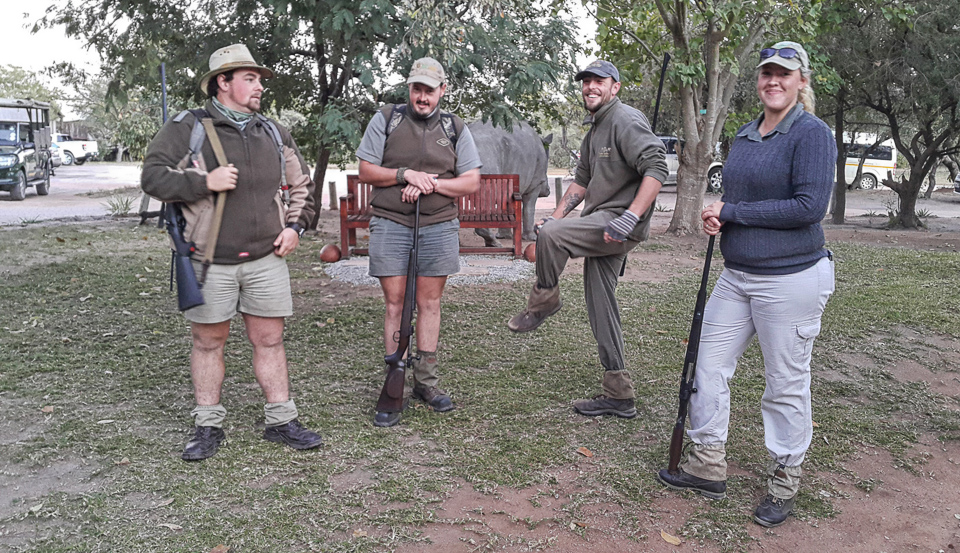 You can do a self-drive and because it is so close to Numbi gate there is no queuing, so great for photographers to get a head start to the day!

We went on two guided game drives and one self-drive safari.  

Other activities in the nearby areas are the Panorama route; God's window and Pilgrim's Rest, White water rafting, Chimp Eden, Golf and Horse riding.

When staying at Nkambeni Safari Camp, you get access to spots and times that normal park visitors don't get. You can go to Shabeni Koppie and visit Mtshawu Dam for spectacular sunsets while day visitors must be out the park by sunset and visitors staying in Pretorouskop Restcamp have to be back in camp by sunset.  
Shabeni Koppie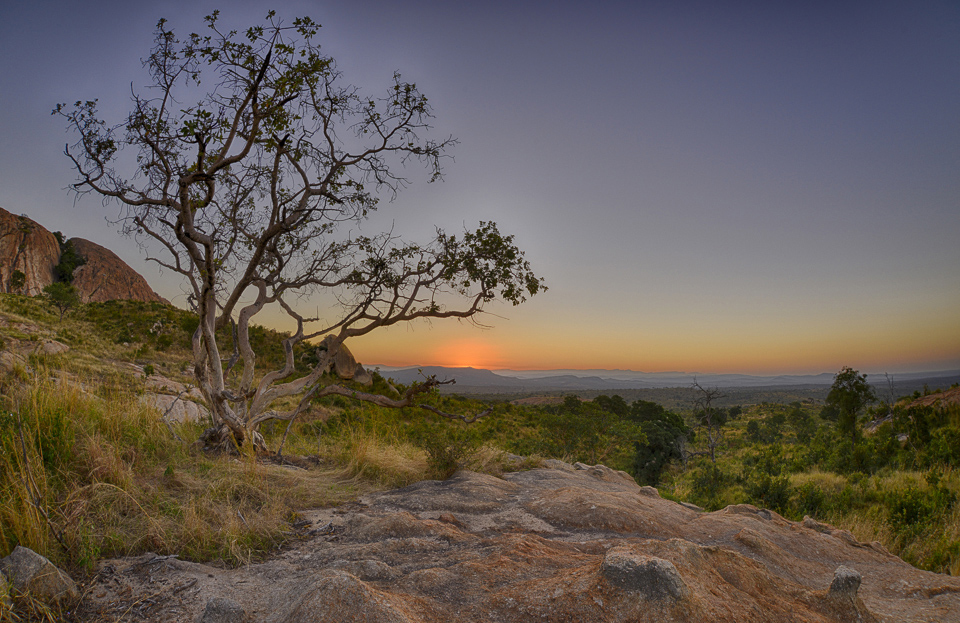 Sunset from Shabeni Koppie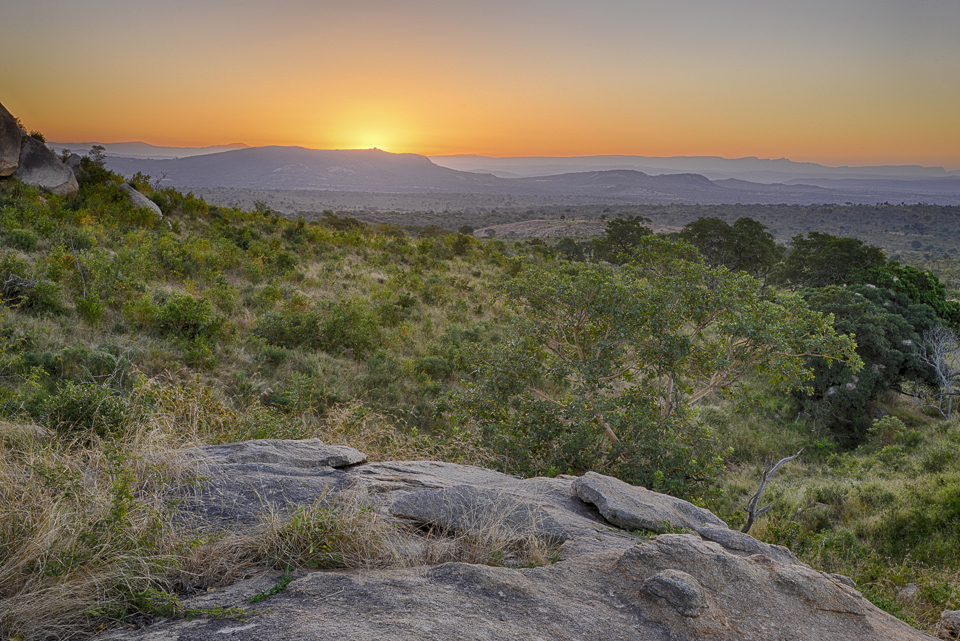 Sunset from Shabeni Koppie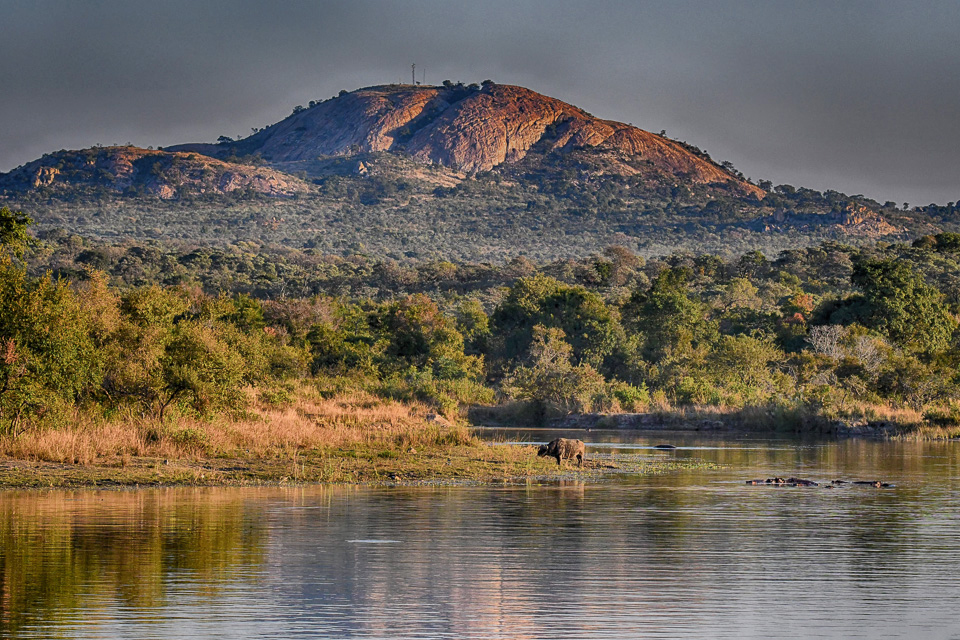 Shabeni Koppie seen from Mtshawu Dam
Mtshawu Dam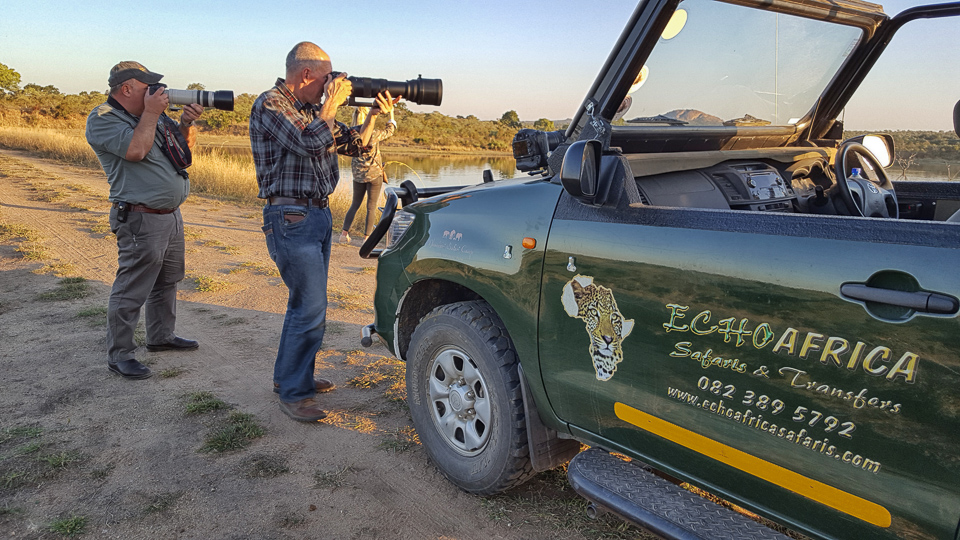 Photographing hippos in Mtshawu dam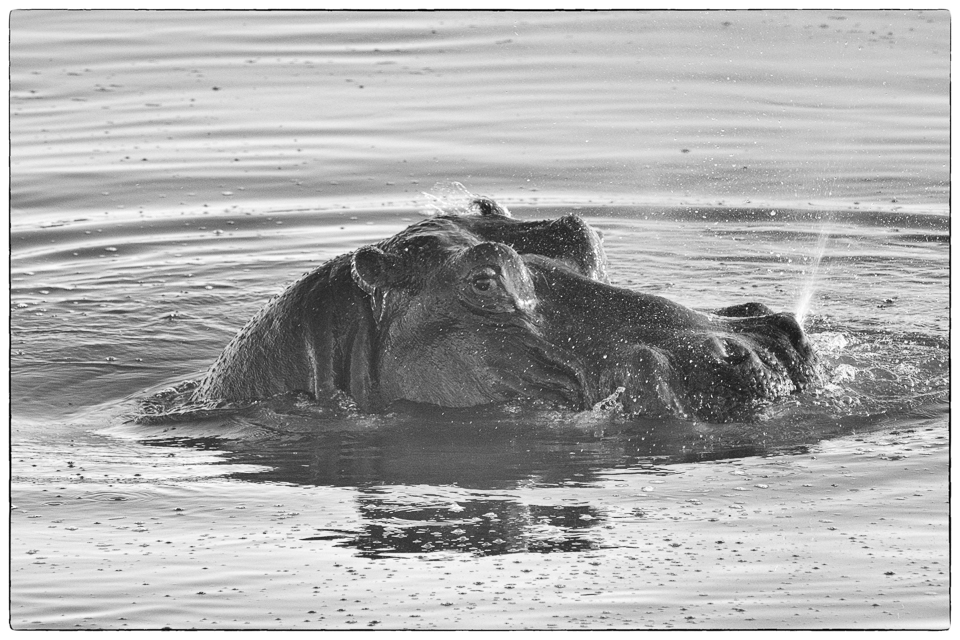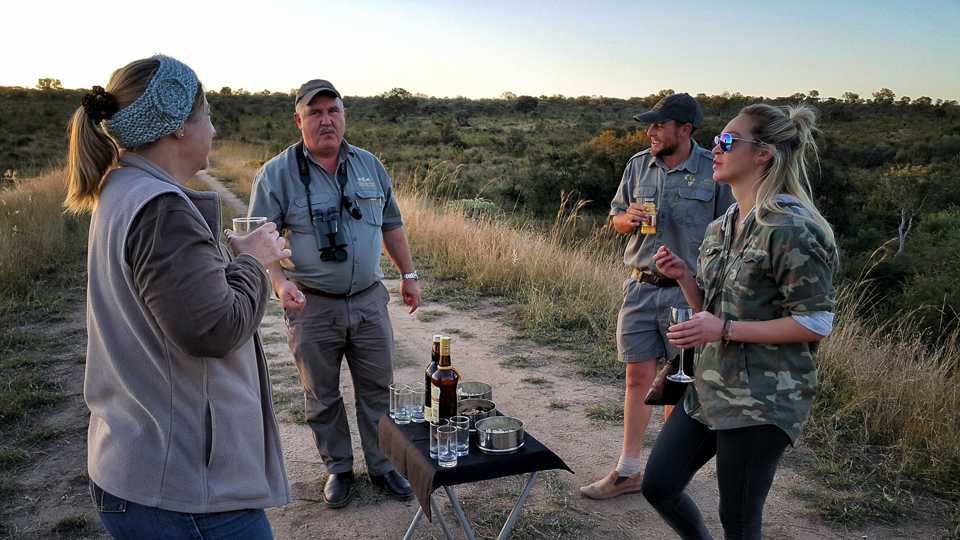 Amarula Sundowners!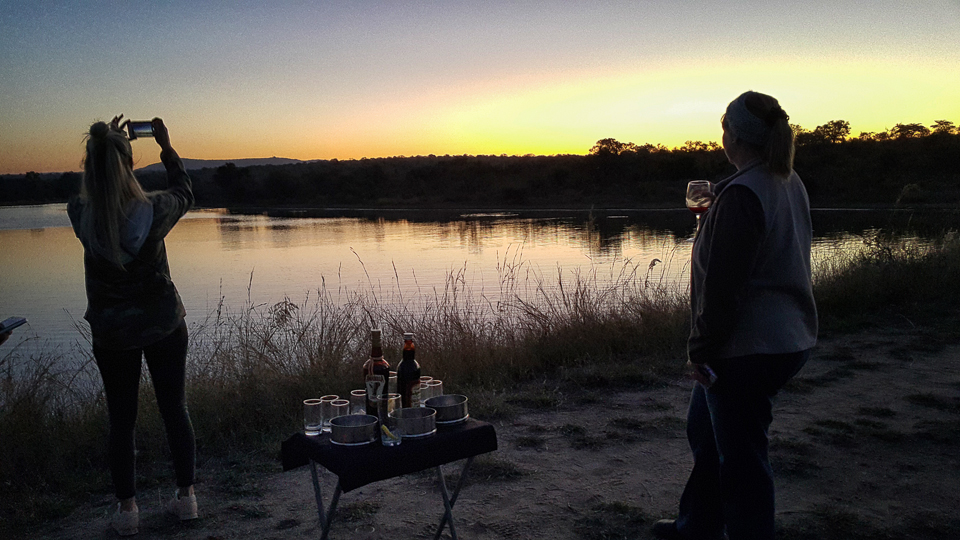 Sunset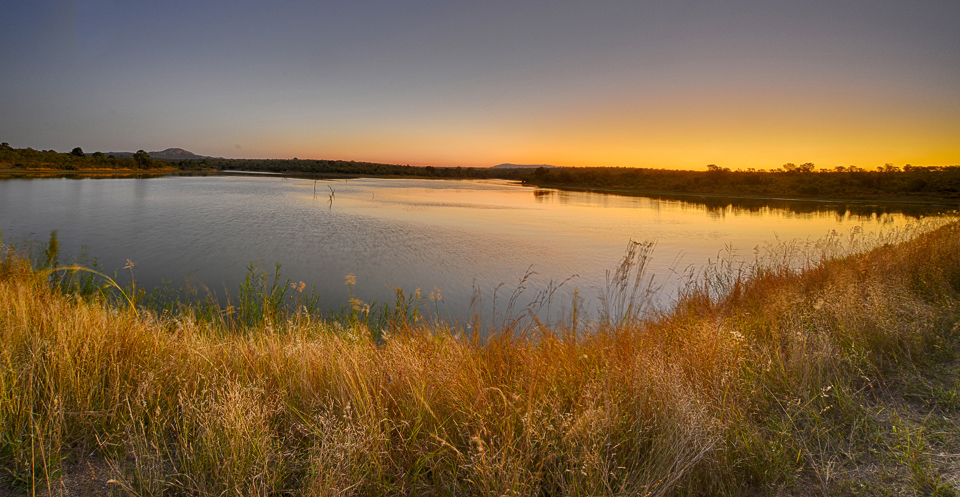 Sunset over Mtshawu Dam with Shabeni Koppie in the background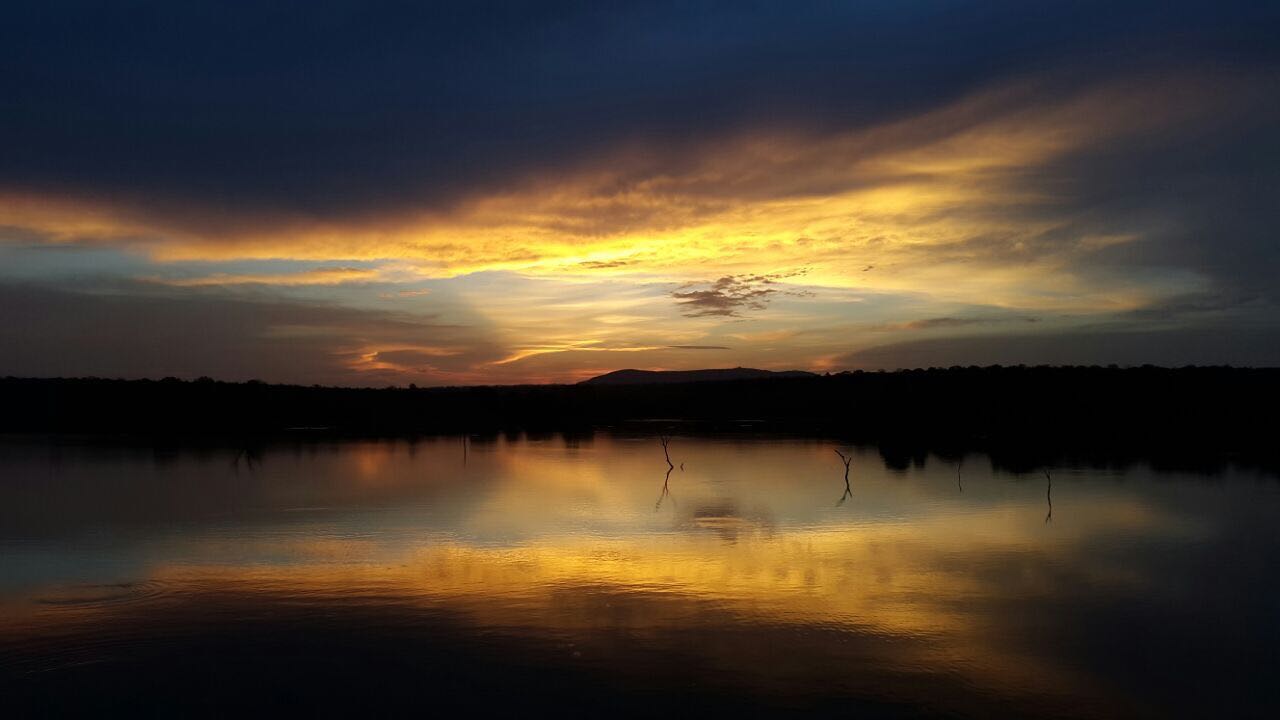 Mtshawu Dam at sunset on a cloudy summer day. (Image captured by Clayton from Echo Africa Safaris)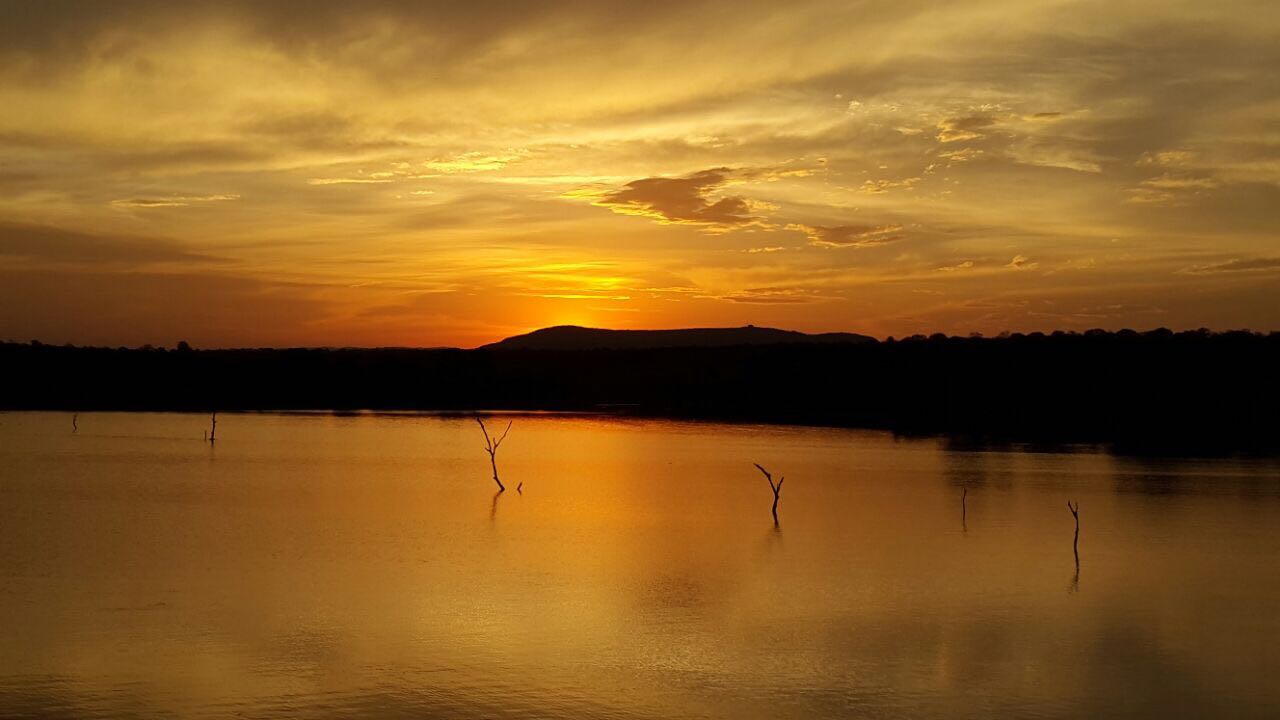 Mtshawu Dam at sunset on another cloudy summer day - every day provides a different, yet spectacular, sunset! (Image captured by Clayton from Echo Africa Safaris)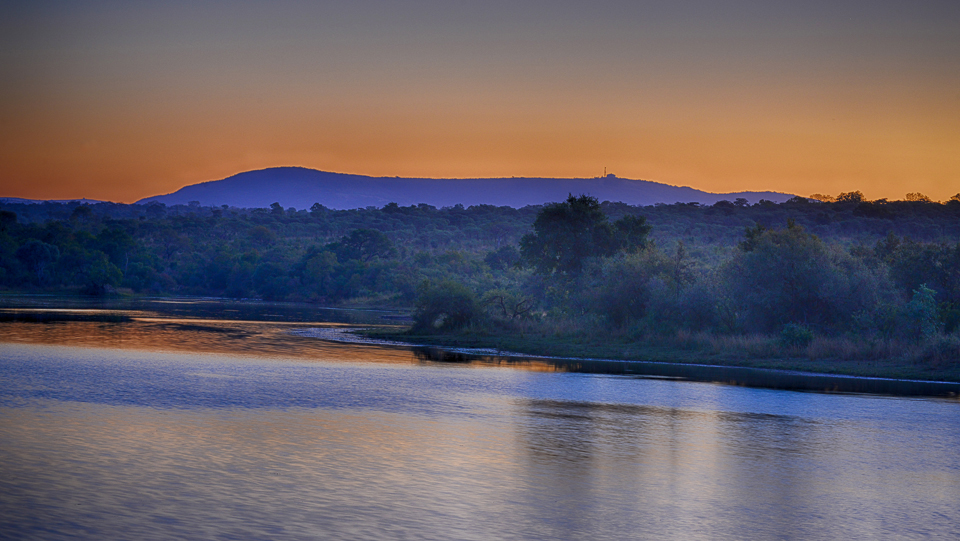 Mtshawu Dam with Numbi Kop in the background. This koppie is outside the park but used to be part of the Kruger Park. IN 1968 this part of the Park was exchanged for other areas as the Selati railway line was re-routed to run past Numbi Kop.
If you are looking for a little gem and don't want to spend a fortune, then Nkambeni Safari Tented Camp is the perfect place for you. Thank you to Chris, Christelle, Elna and their wonderful team; we look forward to seeing you all again!

Some of our other Sightings
These three cheetahs were on a small flat rock at the junction of the S3 and S7 dirt roads ('x' on the map at the top of this page). We had always wished to find one of the big cats on this rock and here they were!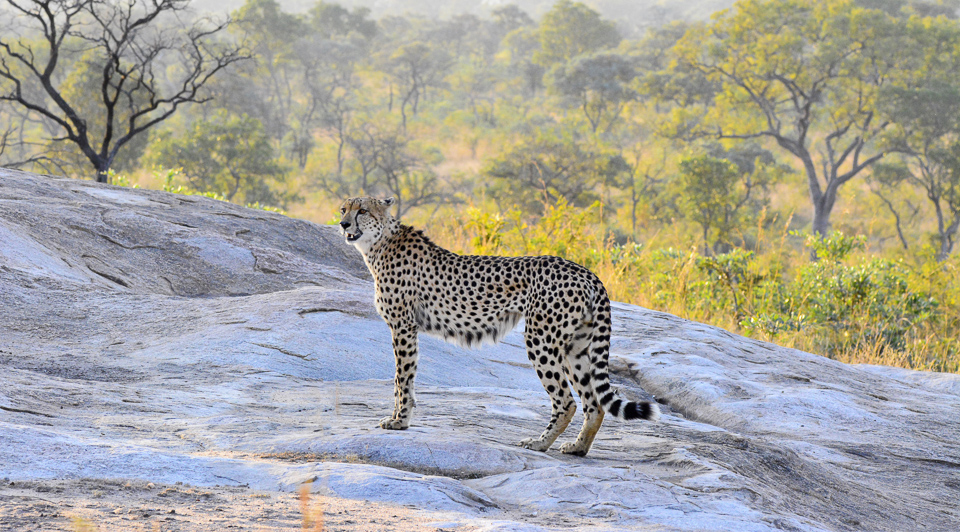 Looking at the menu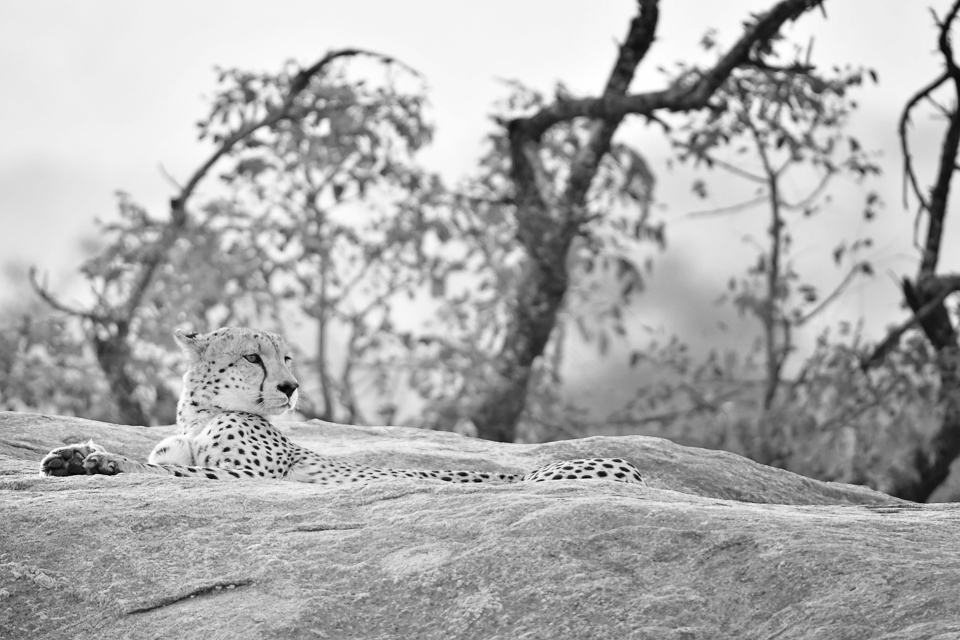 Relaxing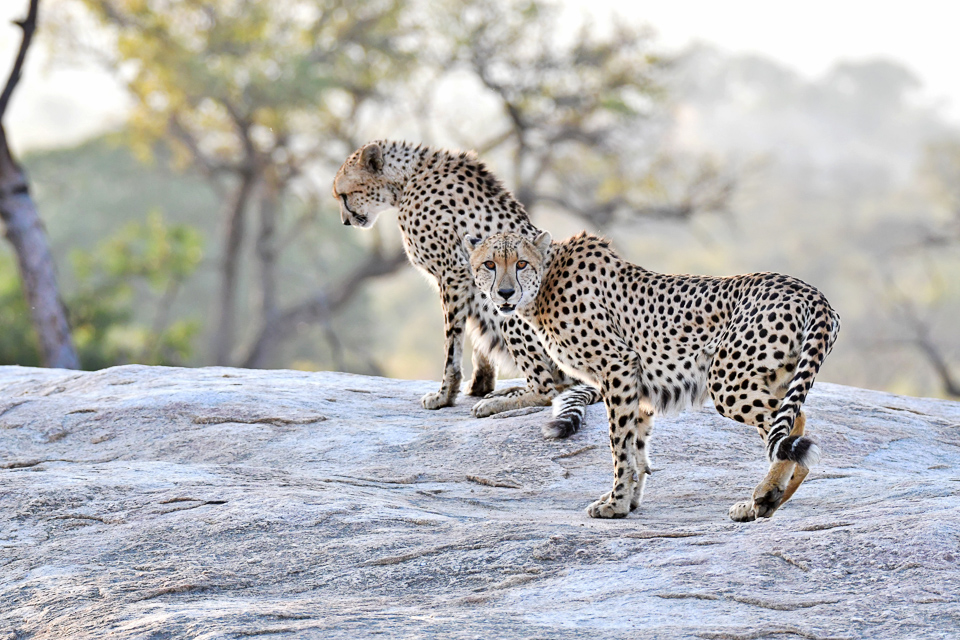 The stare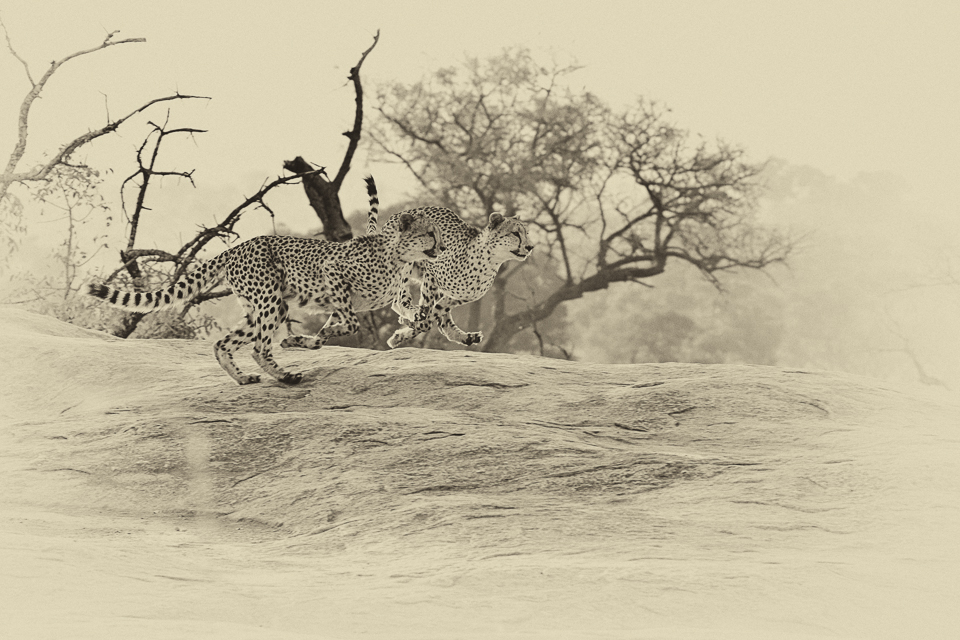 The chase. The cheetahs chased after an impala but missed it!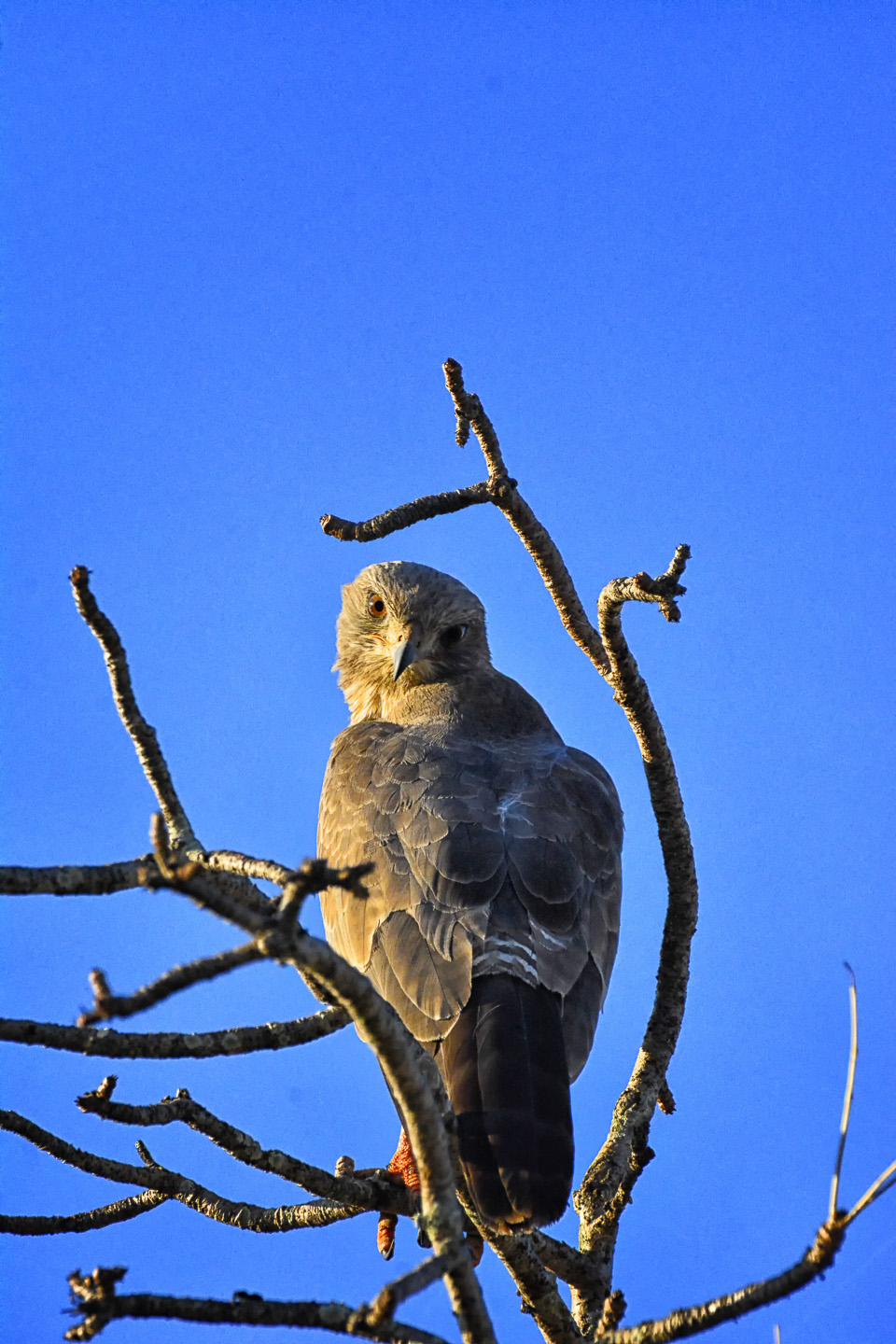 African Cuckoo Hawk - the first we have seen in the park in over 20 years!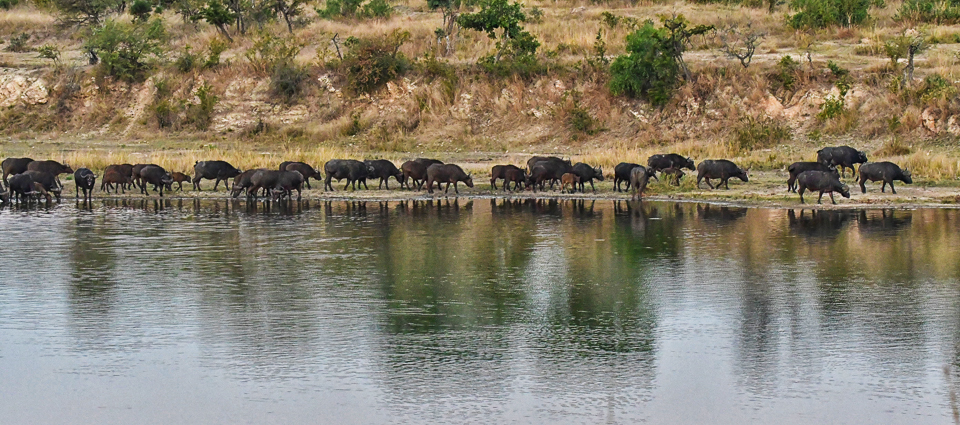 Herd of buffalo at Mestel dam after sunset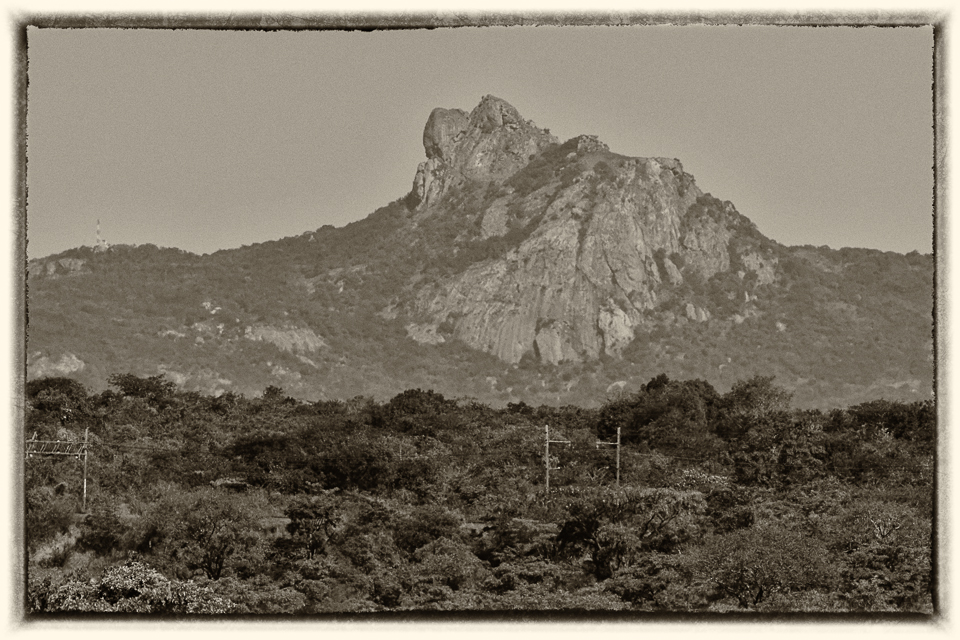 Legogote (Lion Rock) Mountain is an impressive landmark situated between Hazyview and White River, which can be seen from the Nkambeni concession.
---
---
Click here to download a brochure on the Big Five Collection.
---
Return from Nkambeni Safari Camp to Kruger Park page

---
---

To make a safari rental booking in South Africa, Botswana or Namibia click here
---