Jacis Safari Lodge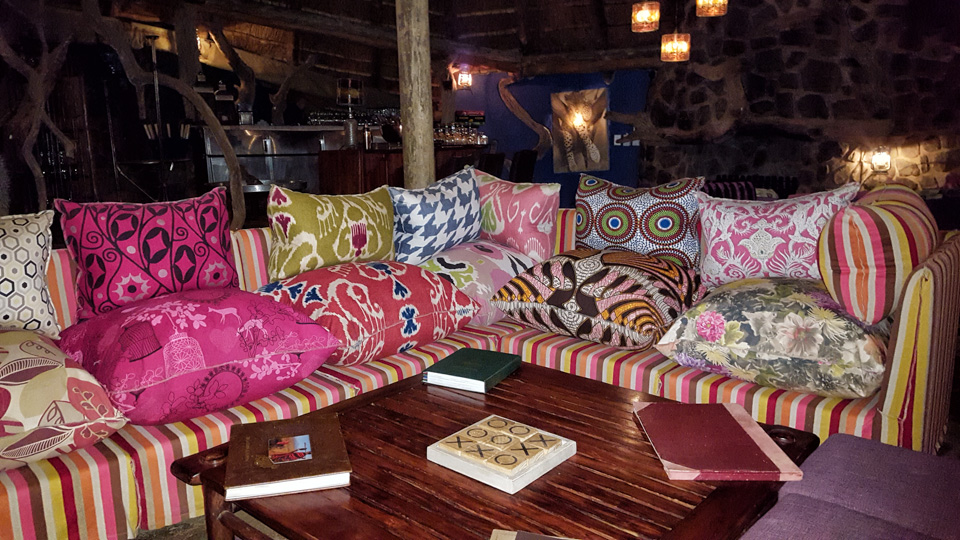 Jacis Safari Lodge:

 

Location
Jaci's Safari Lodge is situated on the eastern border of Madikwe Game Reserve next-door to their sister Lodge, Jaci's Tree Lodge, we find the quickest and also the recommended route from Johannesburg, is to drive via Sun City, entering at the Molatedi Gate, which is about a 3 ½ hours' drive from JHB.

About Jacis Safari Lodge
As you begin your entrance to Jaci's Safari Lodge you cross over a small swing bridge to get to the main lodge area.

The main area is under thatch and is a large open-sided space that houses a bar, lounge with a lovely large stone fireplace, another seating area next to the lounge, a circular seating area round a large fireplace to ward off those cold winter months, a TV area and then there's a small curio shop and another seating area upstairs with a small wooden deck.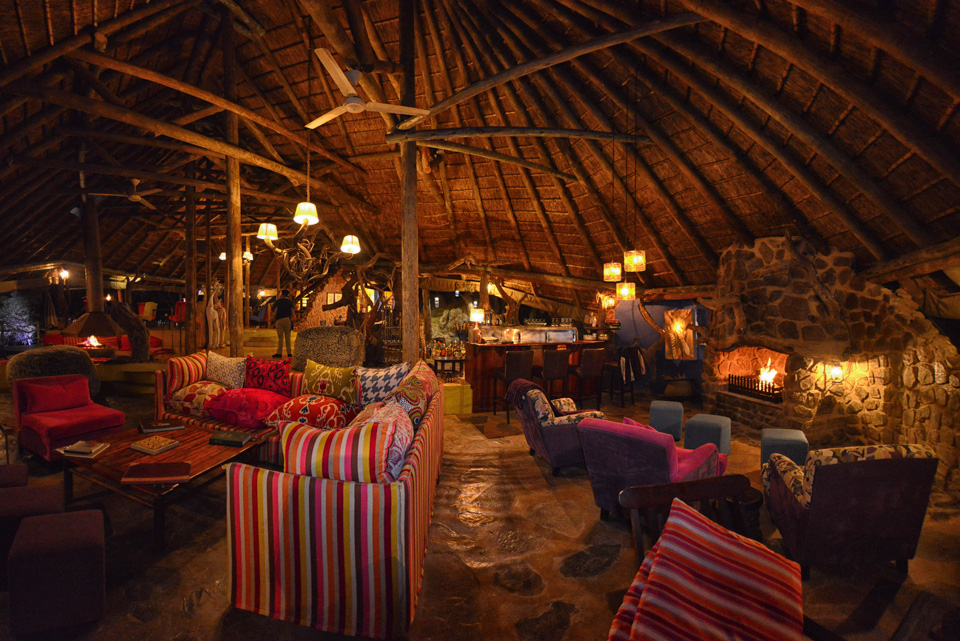 Jacis Safari Lodge: Food & Drink
The open bar area is next to the lounge where you can enjoy beers, wines, cool-drinks or water throughout the day. 
The dining area is just next to the open kitchen - a wooden deck overlooking a stream is where most of the meals are served.  We had our hot breakfasts there each morning, consisting of fruit, eggs, bacon, mushroom and grilled tomato with sausage and fruit juice.
Dinners are also setup on the wooden deck and because it was cold during our stay, there were portable fireplaces next to each table as well as a gas heater.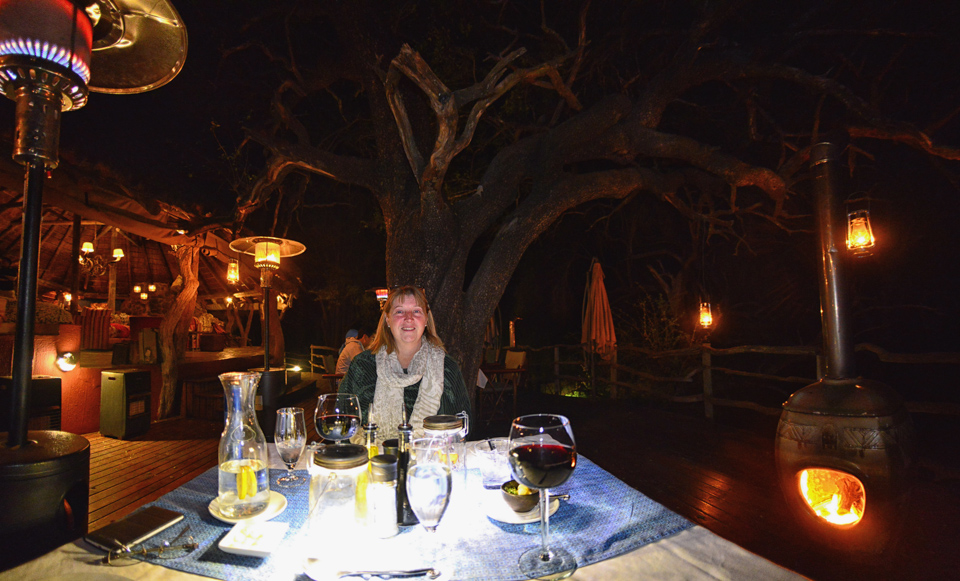 The boma is situated next to the Marico River so you get to eat under the African sky while sitting round the huge fire as an alternate to the deck.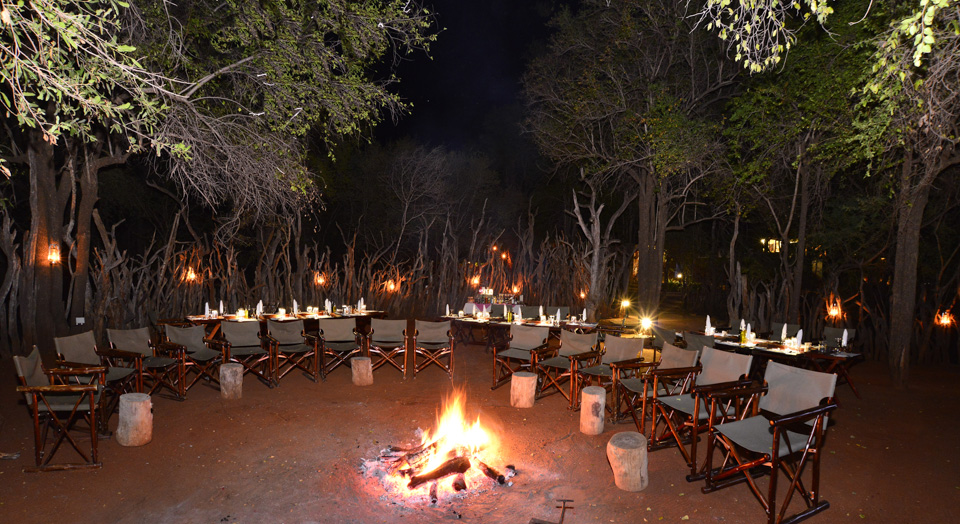 We had some enjoyable meals, like our beef carpaccio salad starter with a rack of lamb and veg and for dessert we had granadilla cheese cake.
(The chef was, however, a bit full of himself. He announced that we were having wildebeest steaks but we must all have them rare. We don't eat rare meat so we ended up having an argument with him - he was adamant that he would tell the guests how to eat our dinners!)
| | |
| --- | --- |
| Granadilla cheesecake | High-tea |
There is always something interesting to taste at high tea, which is served in the dining area before your afternoon game drives.
Jacis Safari Lodge: Accommodation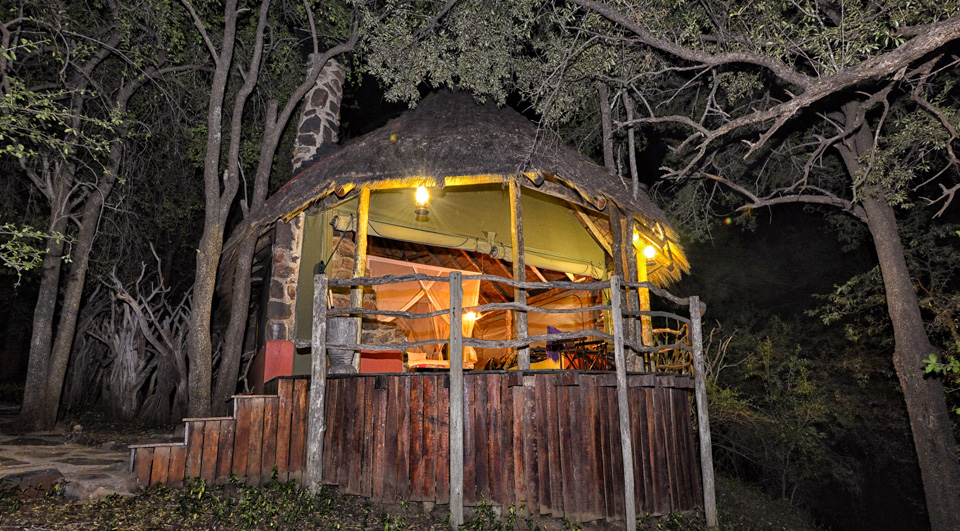 We stayed in tented suite number 1, which is right next to the main lodge; each suite is decorated in vibrant colours - with a king-sized bed, a large mosaic bath and outdoor shower, air conditioning, fan, small fire place and underfloor heating to ensure your comfort throughout the year. There is also a tea and coffee station, hairdryer, bath robes and safe.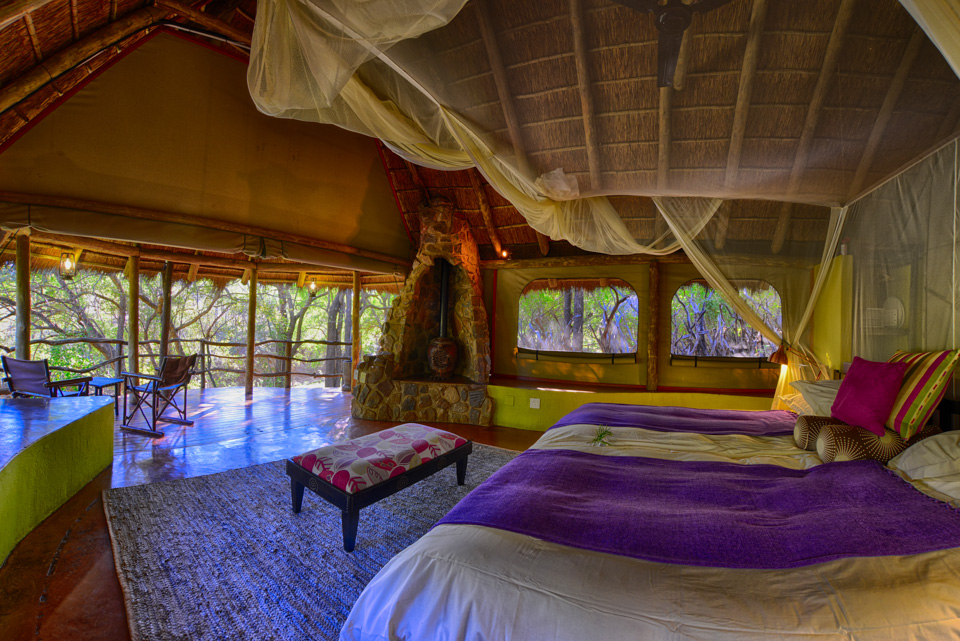 The bathroom is large and airy and if you are a large family then there is either the Nare suite or the new Safari Suite to choose from.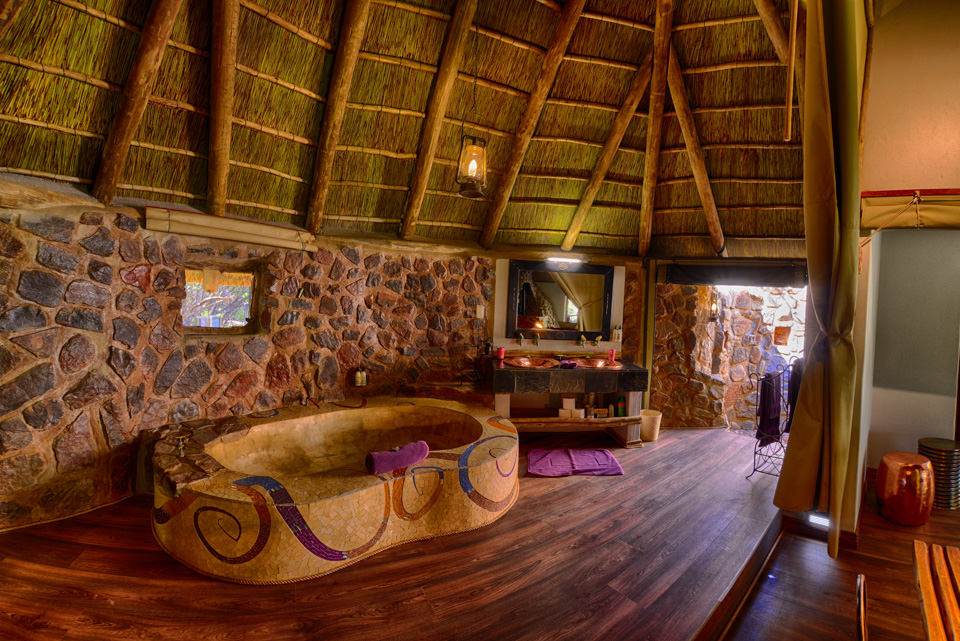 The remodeled Starbed suites are pure luxury - they are huge open-plan with superb views...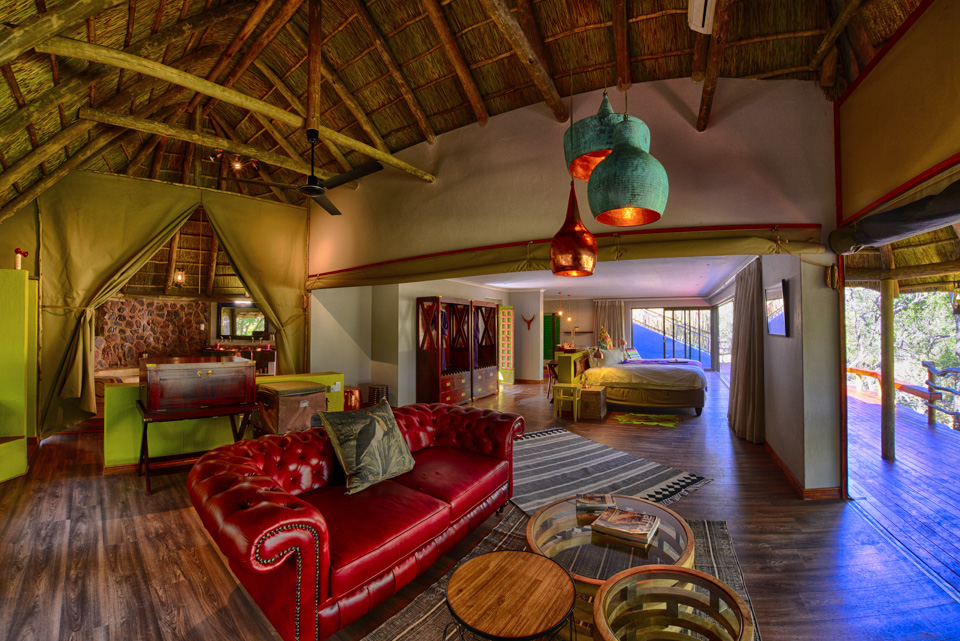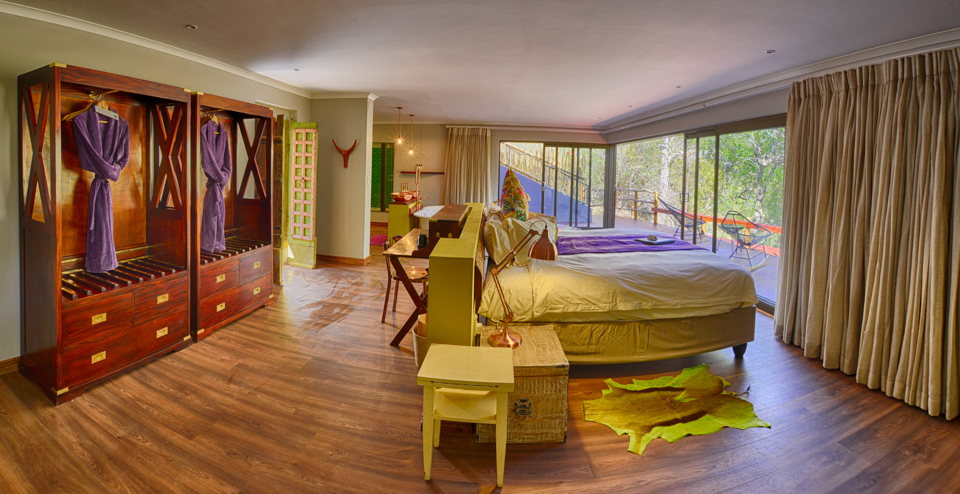 and they have a stunning four poster bed on the roof, giving you an ideal place to spend the night under the African sky.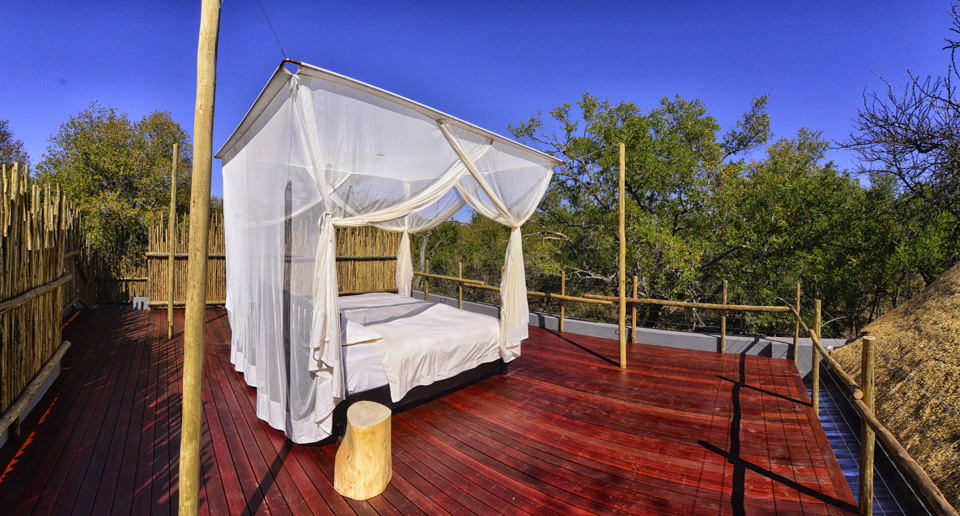 Jacis Safari Lodge: Activities
If relaxing around one of the two pools is not your thing, then try the underground Terrapin hide, which is amazing as it overlooks a large wetland and animals come down to drink all day long.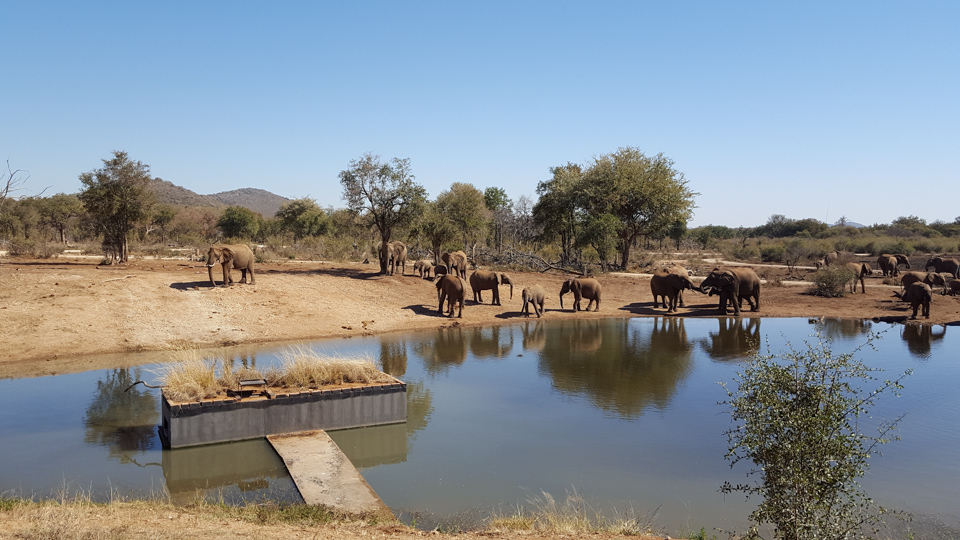 You can enjoy sun-downers at the hide if you don't go on a game drive or have a night under the stars as the top level of the original hide has a bed!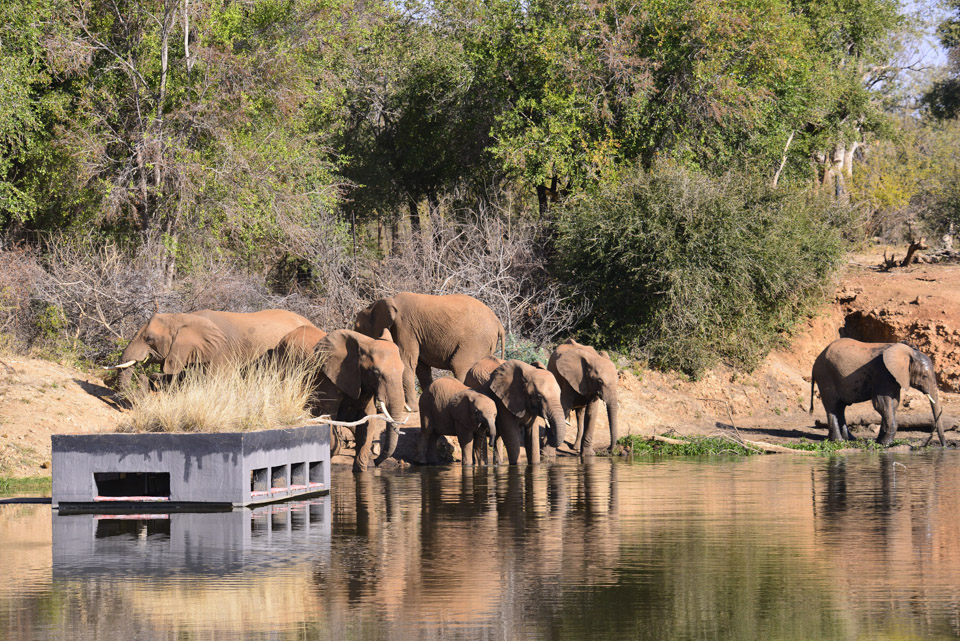 The Terrapin Hide is at Jaci's Tree Lodge, which is a short walk from Jaci's Safari Lodge and is accessible from the main hide through an underground tunnel.
It is a bit of a bend to get through but well worth the effort. It will give you some great photographic opportunities because the animals drinking will be at eye level with your lens. 
There are two guided game drives per day; I enjoyed all my drives while Mario enjoyed staying in the Terrapin Hide. 
On the last day, however, Mario joined me on a game drive and we had an accident while on a game drive, caused by driver negligence, that you can read more about here.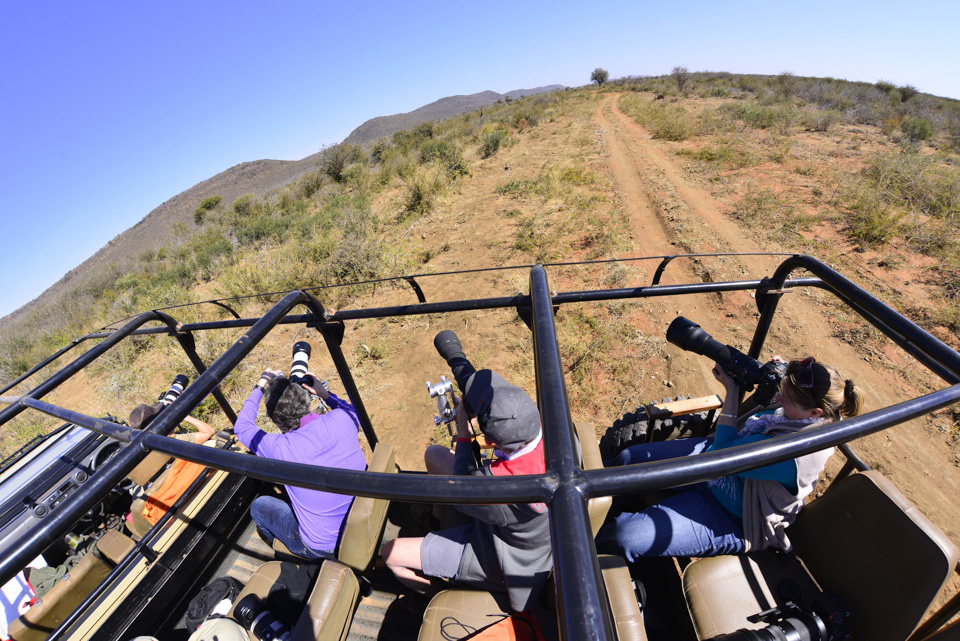 The Hide provides opportunities that you simply won't get while out on drives so it's good to alternate between the drives and the hide or do what we do, where one partner goes on the drive while the other sits at the hide. 

We then compare images to see who gets the 'best' shots and here they are:

Game Drive images:
Terrapin Hide images:
Elephant and buffalo herds arriving at just the right moment - sunset...!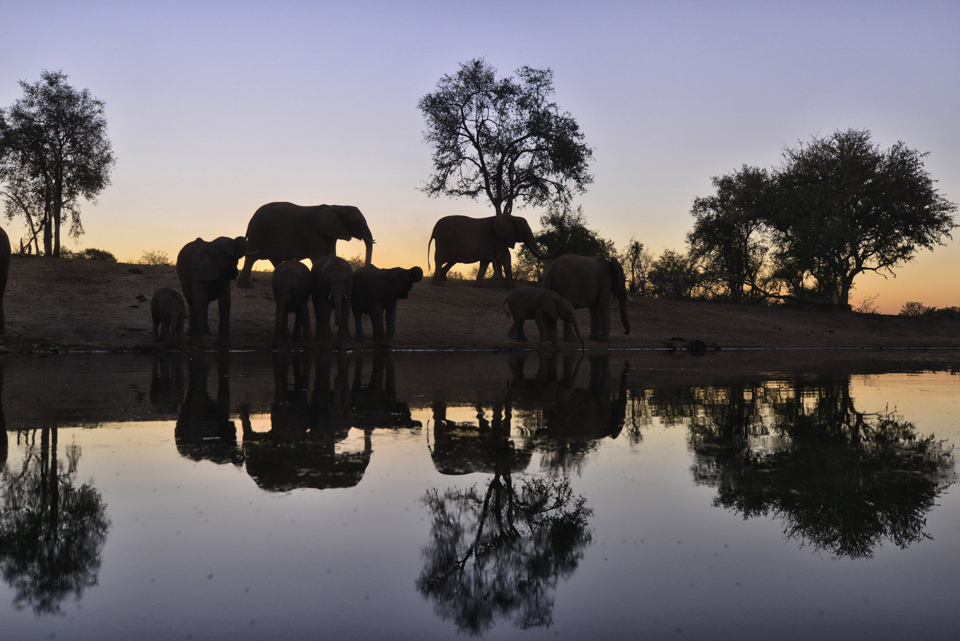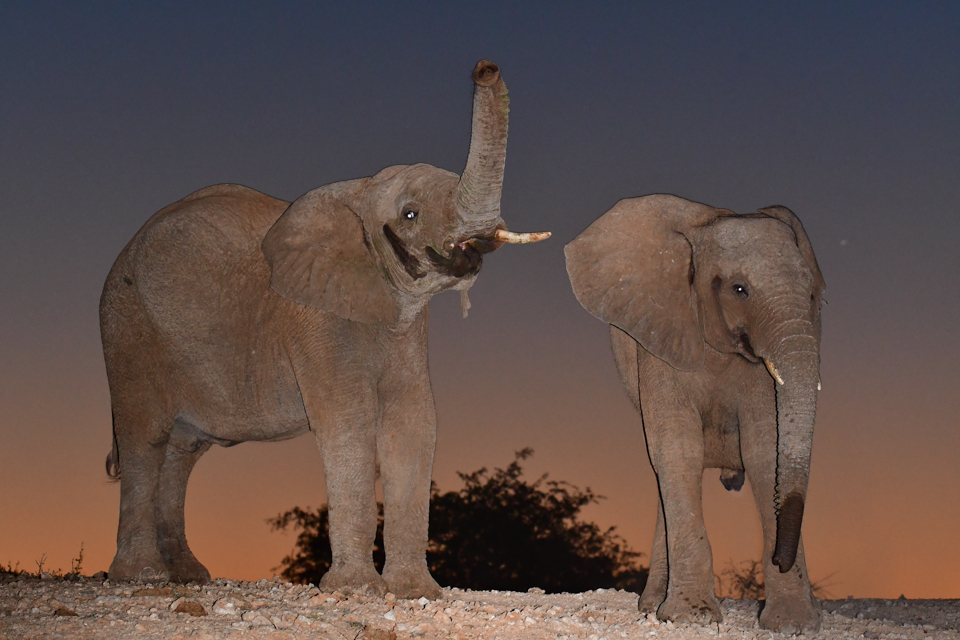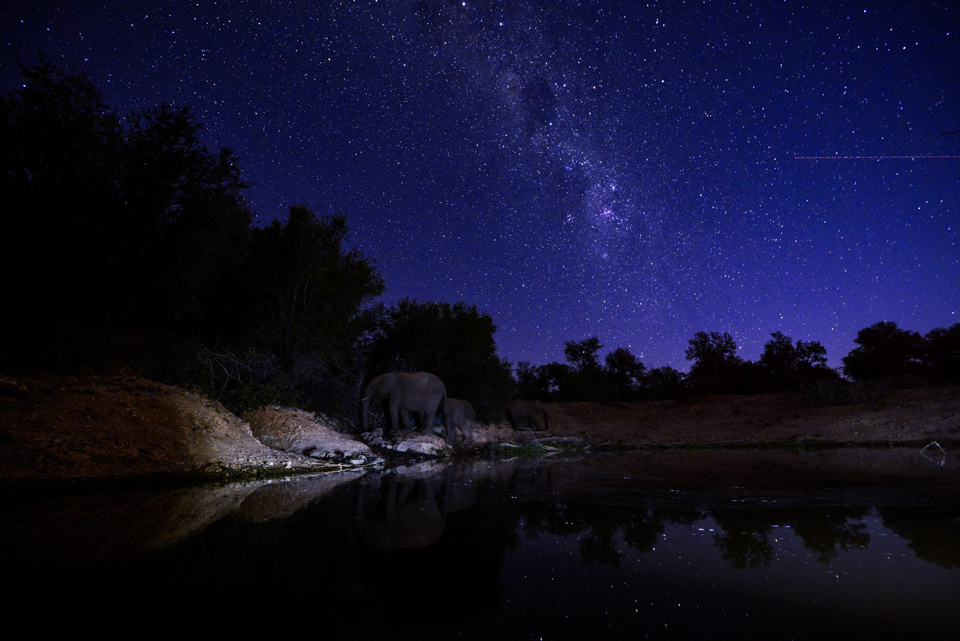 Elephants under the Milkyway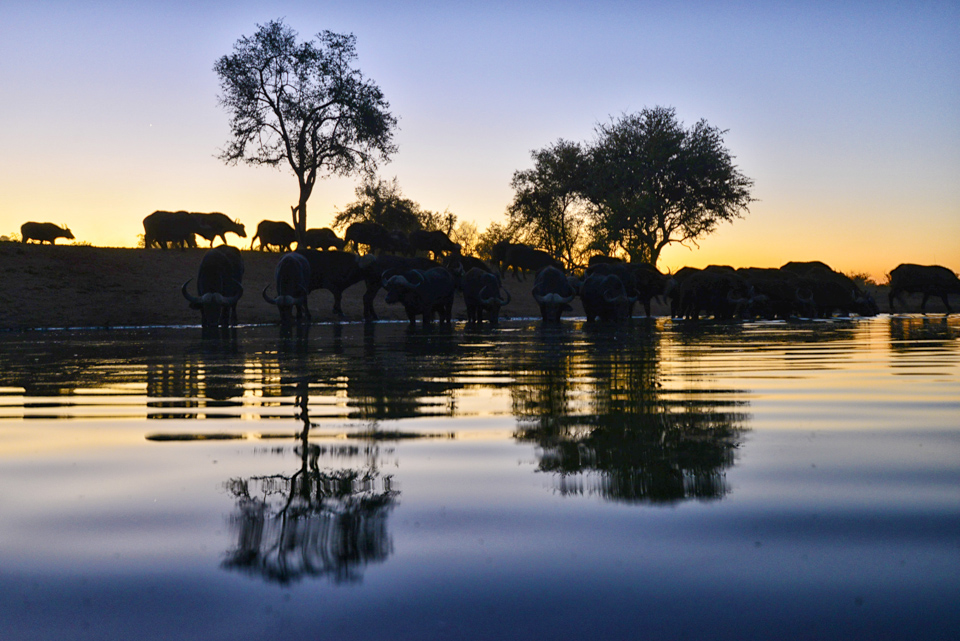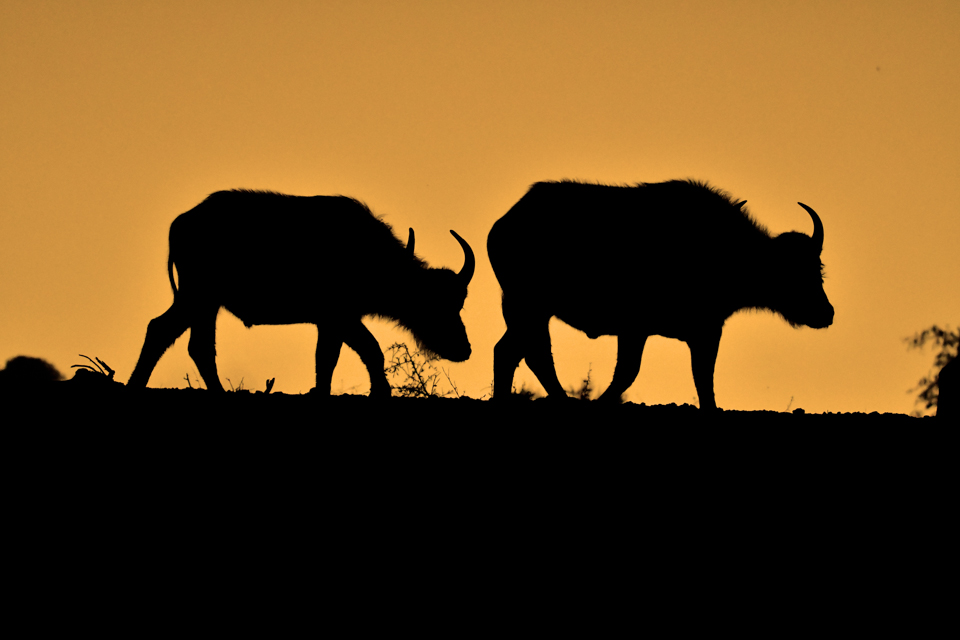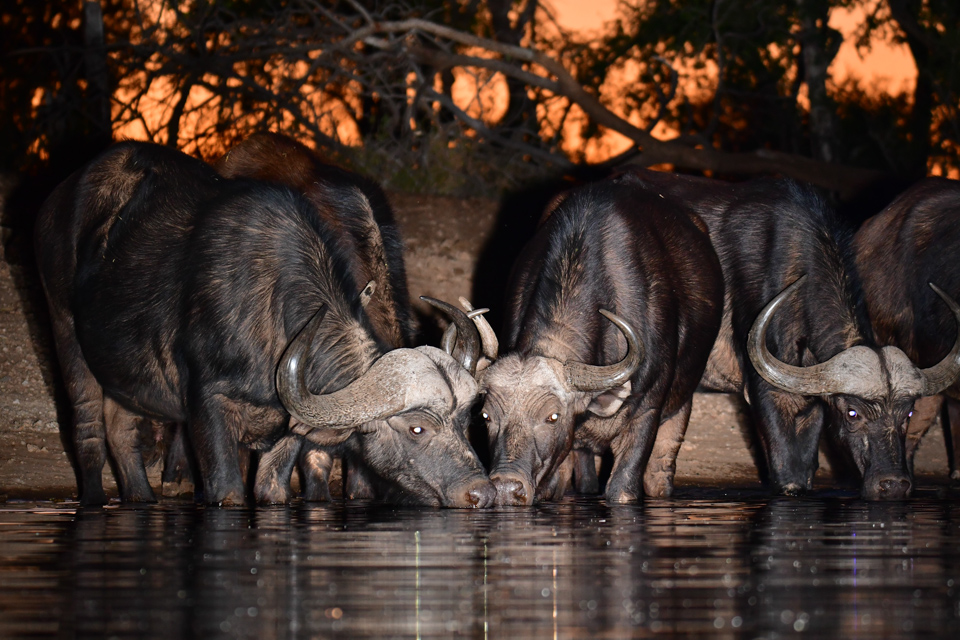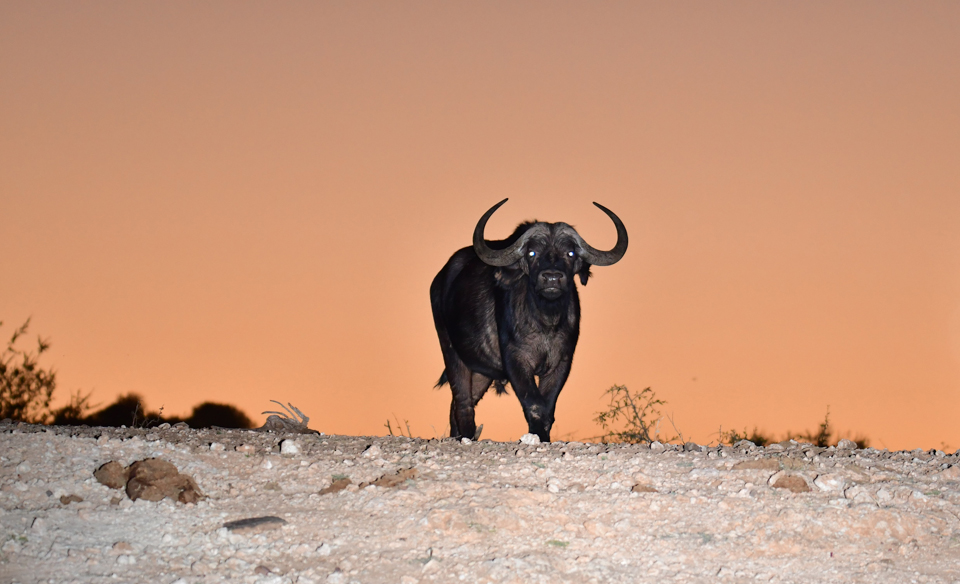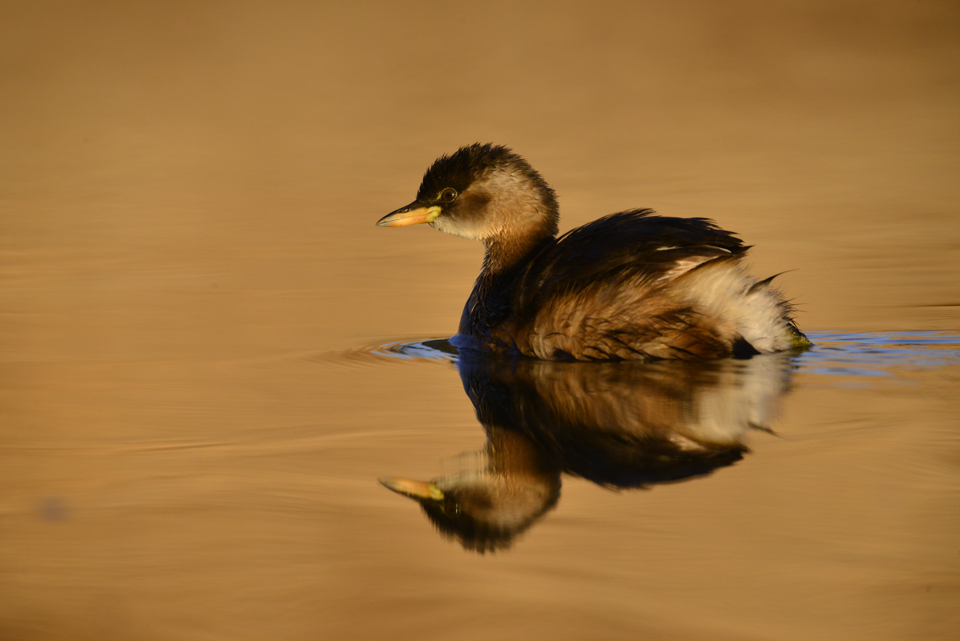 Our sightings while at Jacis Safari Lodge
Lion X2
Elephant
Buffalo
Giraffe
Zebra
Brown Hyena/Spotted Hyena
Wild Dogs X2
And to top it off, an African Wild Cat!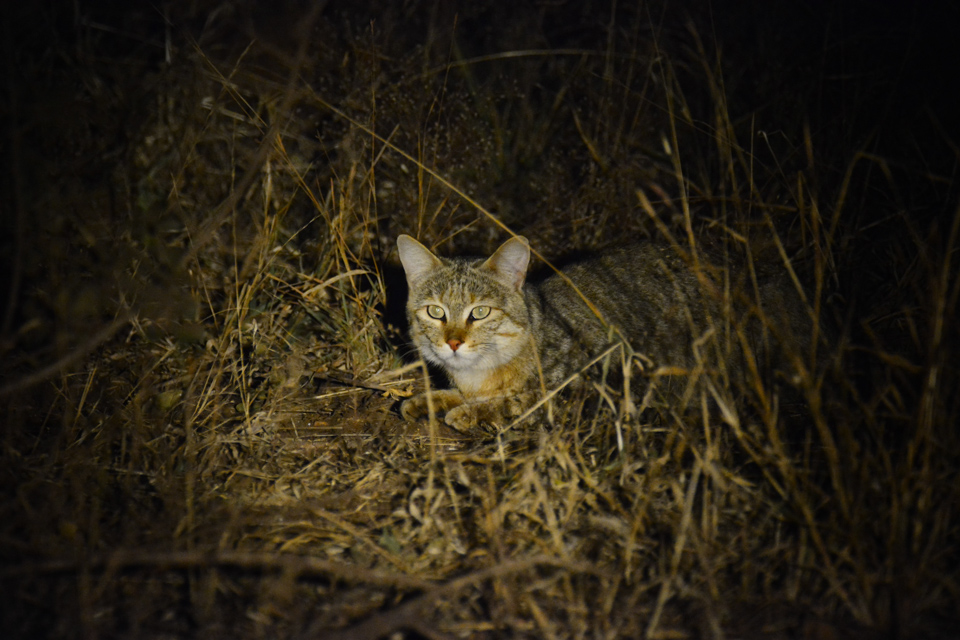 ---
For more information or to book Your stay, please click here

---
Return from Jacis Safari Lodge to Madikwe page
---
---

To make a safari rental booking in South Africa, Botswana or Namibia click here
---