Namib Desert Lodge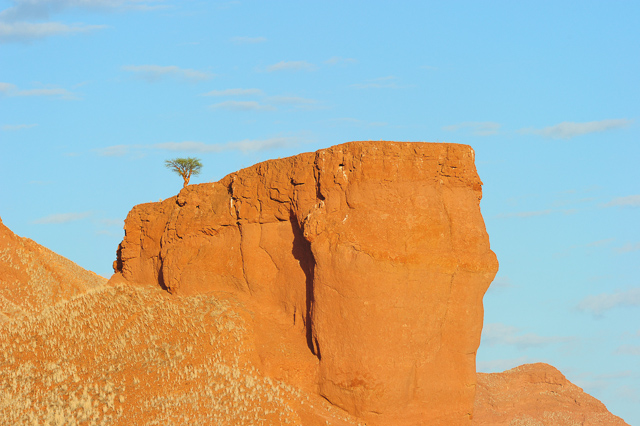 Location
Namib Desert Lodge is well situated on the C19 just 30km south of Solitaire and 60 km north of Sesriem within the Gondwana Namib Park, famous for its petrified dunes.
This lodge's location makes it an ideal base to visit the lovely old cars at Solitaire and both the Sesriem Canyon and Sossusvlei.
About the Namib Desert Lodge
When you drive up to the lodge you cannot help but notice the large red Fossilized dunes - the lodge is spread out at the foot of these wonderful red mountains. 
We were warmly welcomed by helpful and friendly staff on arrival and then shown around the large reception area.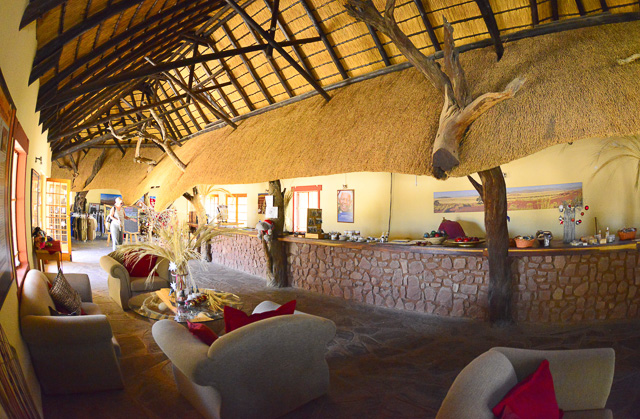 There is a WiFi area if you want connection to the outside world, a large curio shop with a variety of things, from handmade jewelry and cards to clothing; books for adults and children can be found next to a lounging area.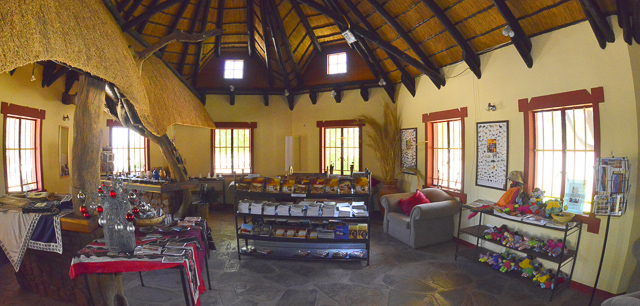 Food & Drinks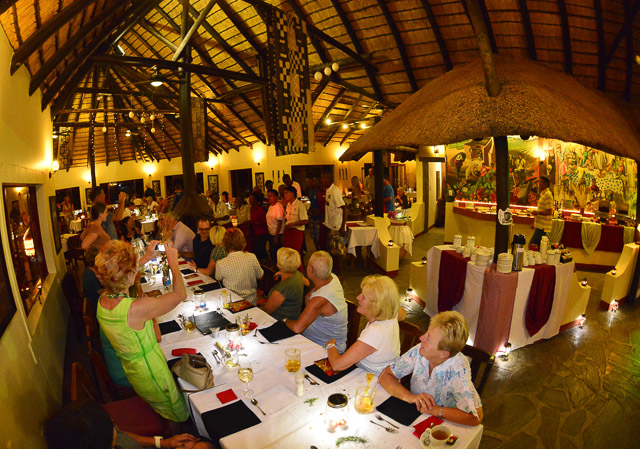 The restaurant is large but still has a warm and inviting appearance with a lovely mural on the wall behind the buffet station.
Dinners and breakfasts are both buffet style; salads, cheese and breads while starters and desert are brought to you and for breakfast you order your eggs from a waiter or waitress.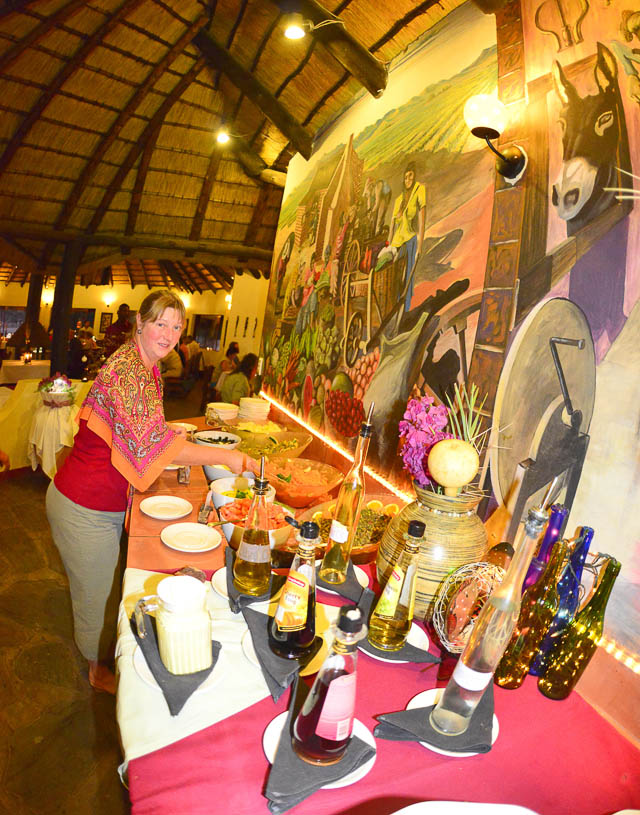 A smaller room lies just off the main dining area which we found to be very cosy and a nice spot if you want to get away from the busy restaurant for a more romantic dinner. It was the only time we sat inside for a meal and it was truly lovely. 
The bar area is adjacent to the restaurant with a large steel ostrich which doubles up as a light at night.
We had most of our meals out on the inviting terrace with views of the fossilized dunes and waterhole – at night they switch the lights on at the bottom of the dunes which makes it even more impressive! 
Accomodation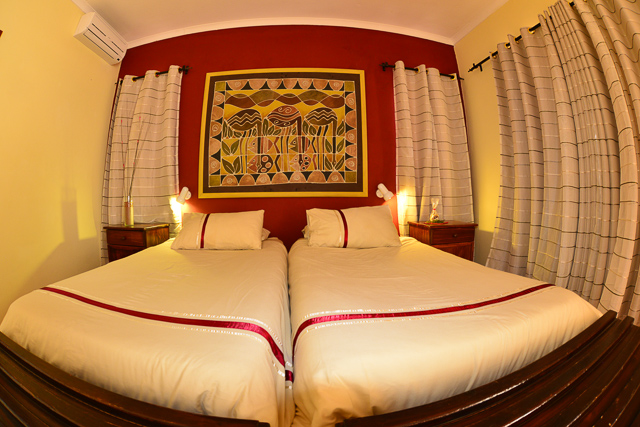 Paved pathways lead from the main area through lovely gardens to 76 rooms; some are near the pool while others face onto the fossilized dunes or the open savanna. All have private verandas. 
We found the rooms comfortable, spacious and clean – all have en-suite bathrooms with shower, hand basin and toilet, air-conditioners, a tea/coffee station and safe in the cupboard.
The rooms are all in a row with four rooms per block.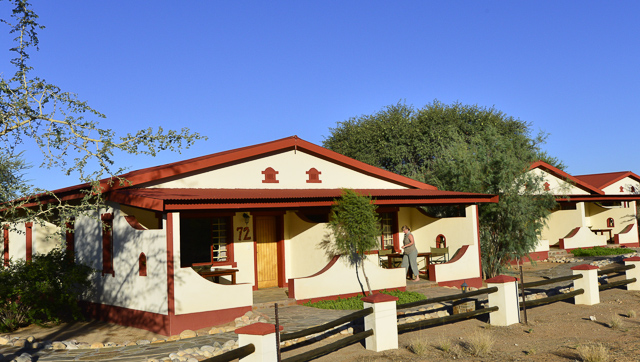 There is a lovely shaded camp site on the banks of a dry riverbed under acacia trees that is available for campers.
Activities
Relax round the lodge's two swimming pools that are separated by a lapa - meals can also be served in the lapa and we had a lovely lunch there. 
Sunrise and Sunset guided game drives are also provided by Namib Desert Lodge - up onto the fossilised dunes, where snacks and drinks are included in the drive.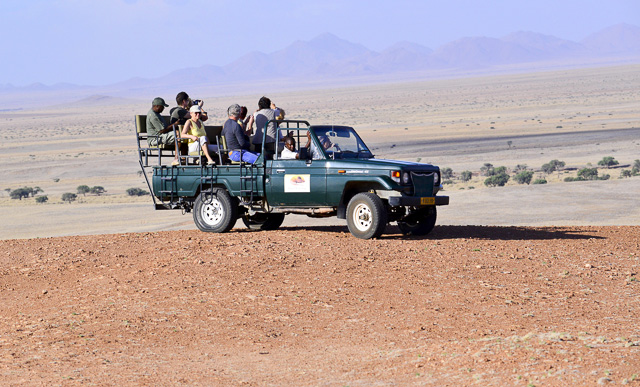 Two walks or hikes are on offer and can be done from the lodge- the first is a self-guided trail which is well-marked and takes you over the dry riverbed up to the foot of the fossil dunes. We did the walk early one morning and saw Rosy-faced lovebirds, gemsbok and social weavers in their nests.
The 2nd trail is a guided trail that takes about 3 hours and your guide will explain flora and fauna while you head up the slopes onto the fossilised dunes.
Then there is a longer hike that you can do if you overnight at their Dune Star Camp. The hike is about 10 kilometers from Namib Desert Lodge.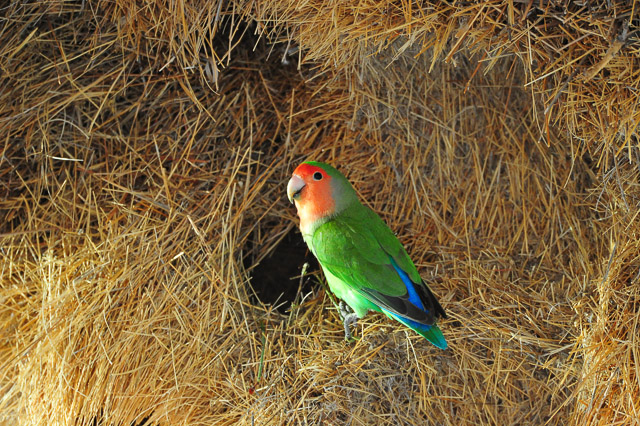 Namib Desert Lodge is a great base camp if you want to visit the surrounding photographic attractions. There a few places to visit for photography: 
Solitaire: you can photograph the old cars or have something to eat at the lovely little bakery - famous for their apple pie.
Sesriem Canyon: Visit this beautiful place which is great to test your climbing abilities before heading off to Sossusvlei. We had a lovely time walking through these impressive cliffs which tower above you as you walk through the now dry riverbed.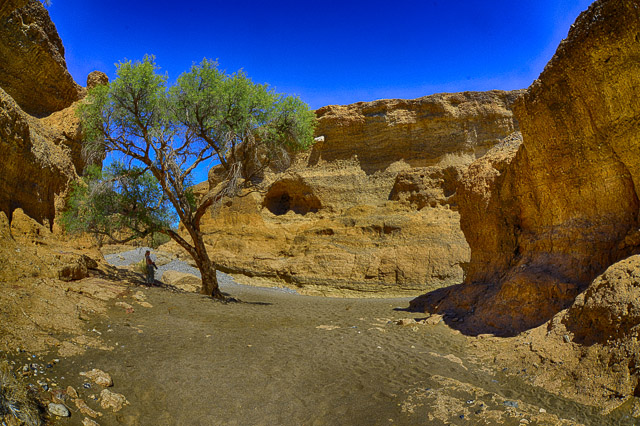 Sossusvlei: A 60km tar road through the main Sesriem-Sossusvlei gate in the Namib-Naukluft National Park, this will lead to some of the most wonderful dunes and vleis; like Deadvlei and Sossusvlei or Dune 45.
We saw so much along the way and there is always something to photograph.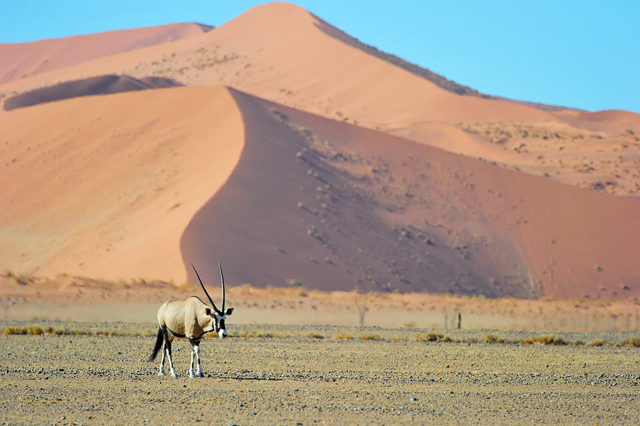 ---
For more information on Namib Desert Lodge or to make your booking, please click here.
---
Return from Namib Desert Lodge to Photographing Namibia page
---
---

To make a safari rental booking in South Africa, Botswana or Namibia click here
---