Dune Star Camp

Location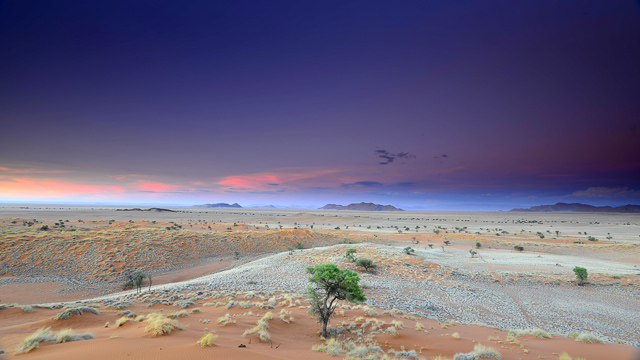 Set in the Gondwana Namib Park, Just a short drive from the main lodge, this lovely camp is perched on top of a large red sand dune hence the name - Dune Star Camp.
About the Camp
It is a newly build lodge that caters for hikers but this may change as they are still looking at other options. It is a 7 to 10 km hike from Namib Desert Lodge to the Dune Camp.
It is beautifully spread out along the top of the red sand dunes.
The main building houses the dining area, kitchen and large open wooden deck.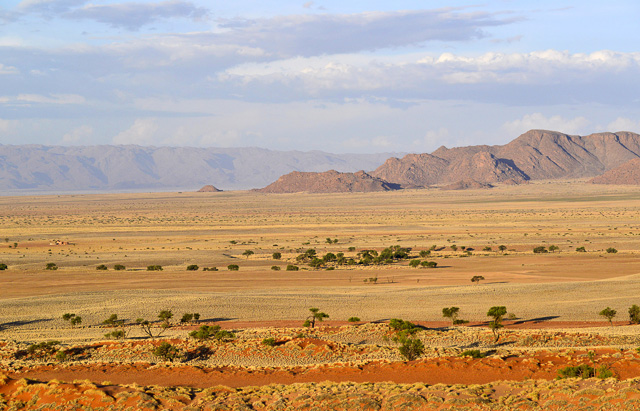 Food & Drinks
All food and drinks are provided by the main lodge and cooked on site at the Dune camp in the well equipped kitchen.
Meals can be taken inside if weather is poor or outside on the large veranda with its great views of the desert landscape. All meals are cooked by one of the chefs from the main lodge.
Accommodation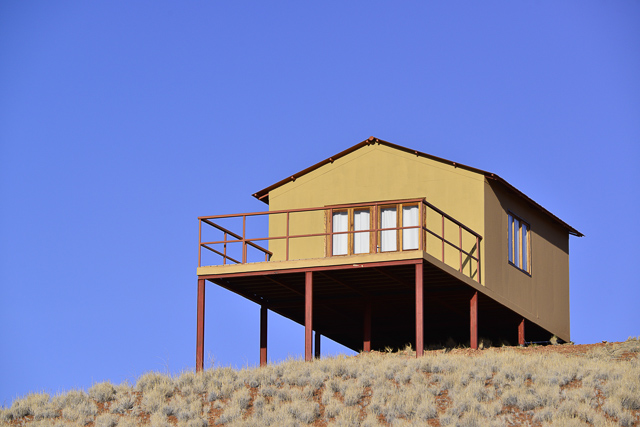 Ten log cabins built on stilts offer great views of the surrounding dunes and animals that pass by.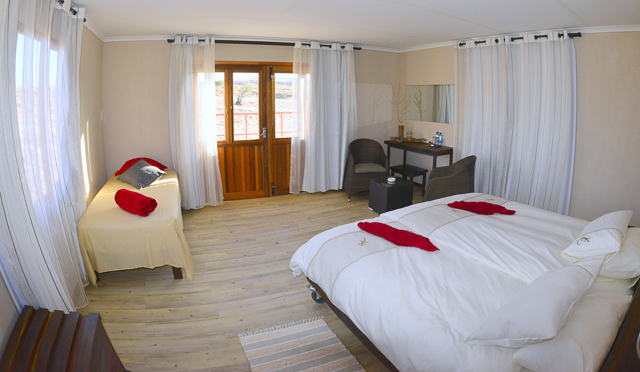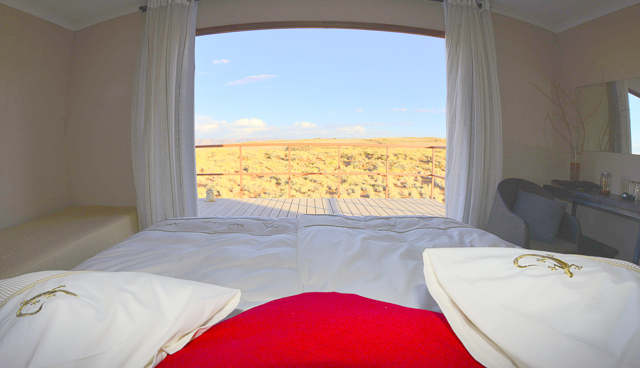 Each cabin has a king size bed that can be wheeled out onto a private wooden deck through large front doors for a night under the stars. 
The cabins all have en suite bathrooms and toiletries such as shampoo, soap and shower gel are all provided.
Activities
This is a place to just relax and take in wonderful scenery of the desert with mountains forming an impressive backdrop. I think the walk there and back is exercise enough, but if you are young and fit guided walks with an experienced guide can be arranged. They will show you the fauna, flora and tell you about the geology of the area.
For nature photography this camp is ideal as the landscapes are amazing...
In the short time we were there we saw gemsbok, springbok and a few birds like the black-shouldered kite, and a Goshawk.
This is truly a lovely place to unwind - just you, the dunes and the stars. 
---
For more information on the Dune Star Camp please visit the Gondwana Collection website
---
---
---

To make a safari rental booking in South Africa, Botswana or Namibia click here
---
Return from Dune Star Camp to Photographing Namibia page