The Magnificent Seven Elephants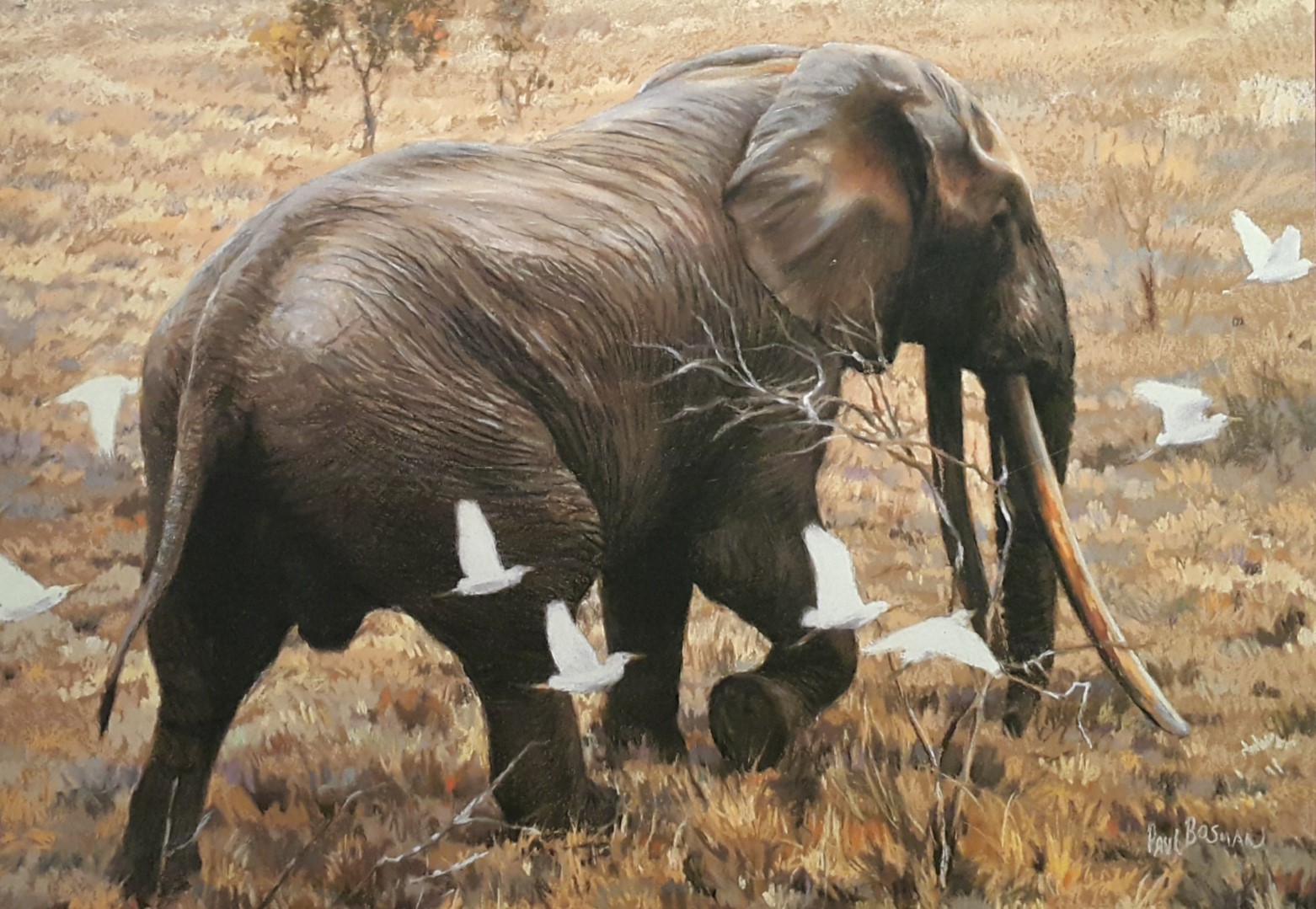 The Magnificent Seven elephants were seven impressive bull elephants, all with tusks weighing more than 50 kg each, that could be found in Kruger National Park.
The Chief Warden at the time, Dr U de V Pienaar, decided to publicise these elephants as a successful example of Kruger's conservation work. He named those bulls that had not already been identified and also coined the collective name, the Magnificent Seven, based on the 1960 Hollywood film.
The promotion was launched in 1980 with specially commissioned paintings by celebrated wildlife artist Paul Bosman and illustrated articles written by the park's Senior Research Officer, Dr Anthony Hall-Martin.
The public reaction was staggering and, when each of these great elephants died, it was decided to retrieve their tusks and skulls in order to display them.
Their legend lives on in two ways:
1. the Elephant Hall Museum at Letaba Rest Camp now holds the tusks of Dzombo, Kambaku, Mafunyane, Ndlulamithi, Shawu and Shingwedzi.
2. Paul Bosman has painted the Magnificent Seven and you can purchase a series of prints reproduced from the original paintings.
Here are images of the seven beautiful paintings as well as photographs of the tusks...
Dzombo (c.1935–1983)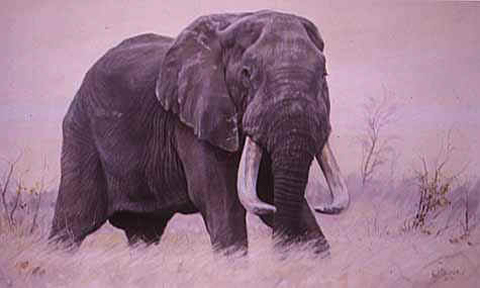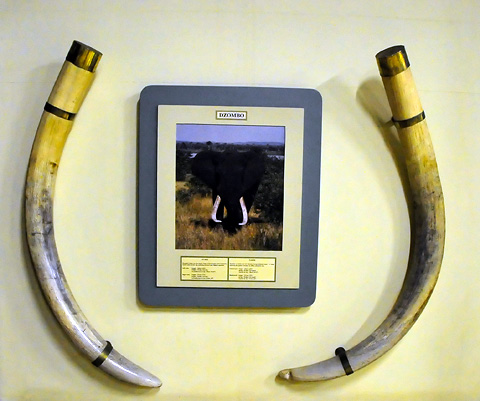 ---
João (date unknown)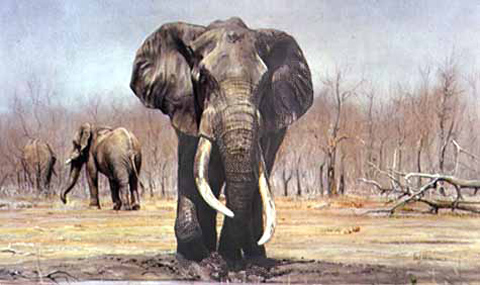 In 1984, at an approximate age of 45 years, João broke both his tusks close to the lip line, presumably in a fight with another bull.
Unfortunately the pieces were never found and as a result João is the only member of the Magnificent Seven who is not represented in the Letaba Elephant Hall.
---
Kambaku (c.1930-1985)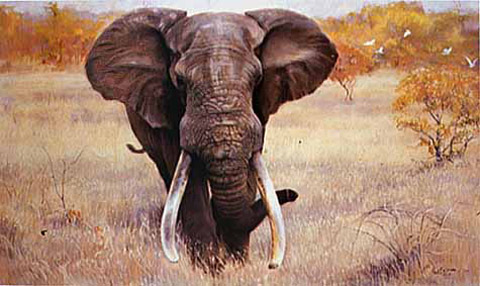 ---
Mafunyane (Carcass discovered 16th November 1983)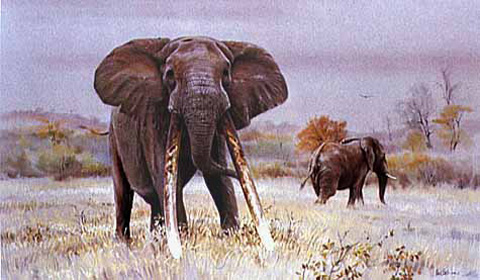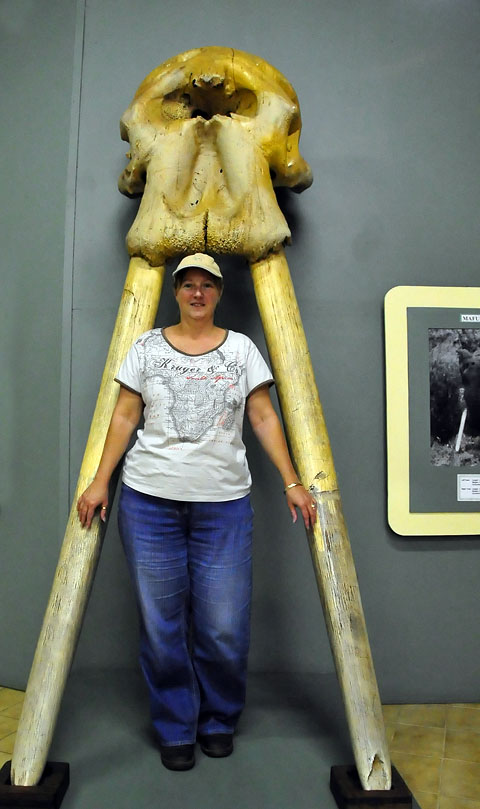 ---
Ndlulamithi (c.1927–1985)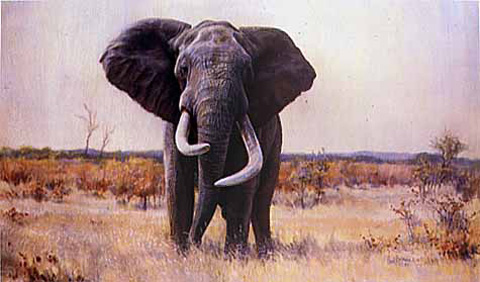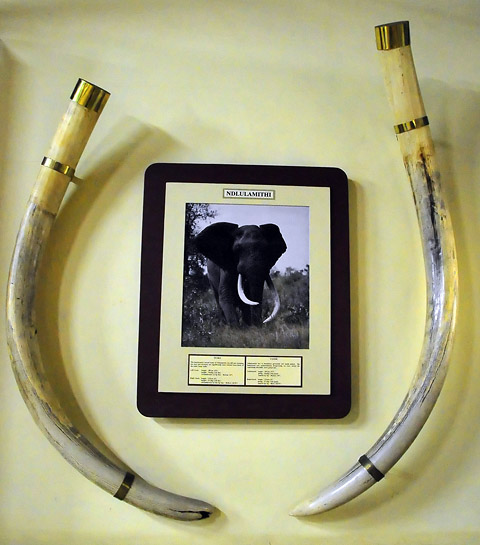 ---
Shawu (October 1982)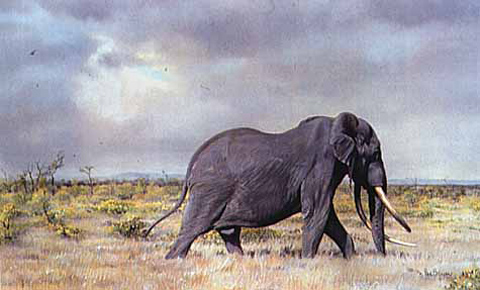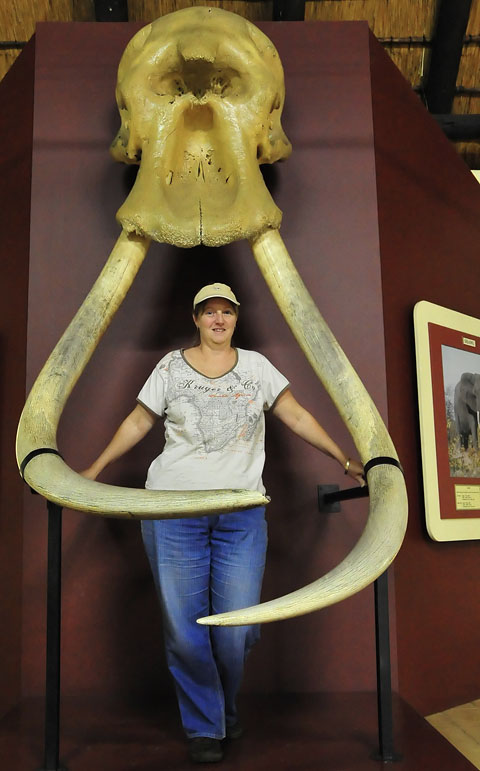 ---
Shingwedzi (c.1934-1981)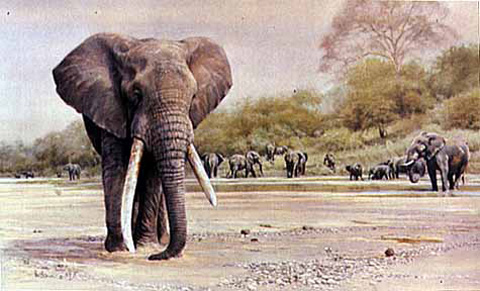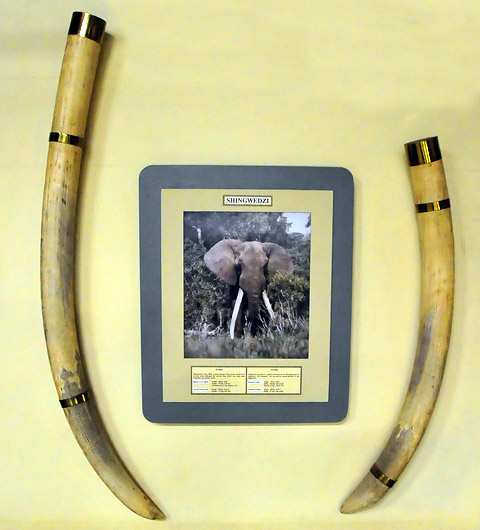 This book, which is now a collector's item, provides a lot more information on these seven elephants...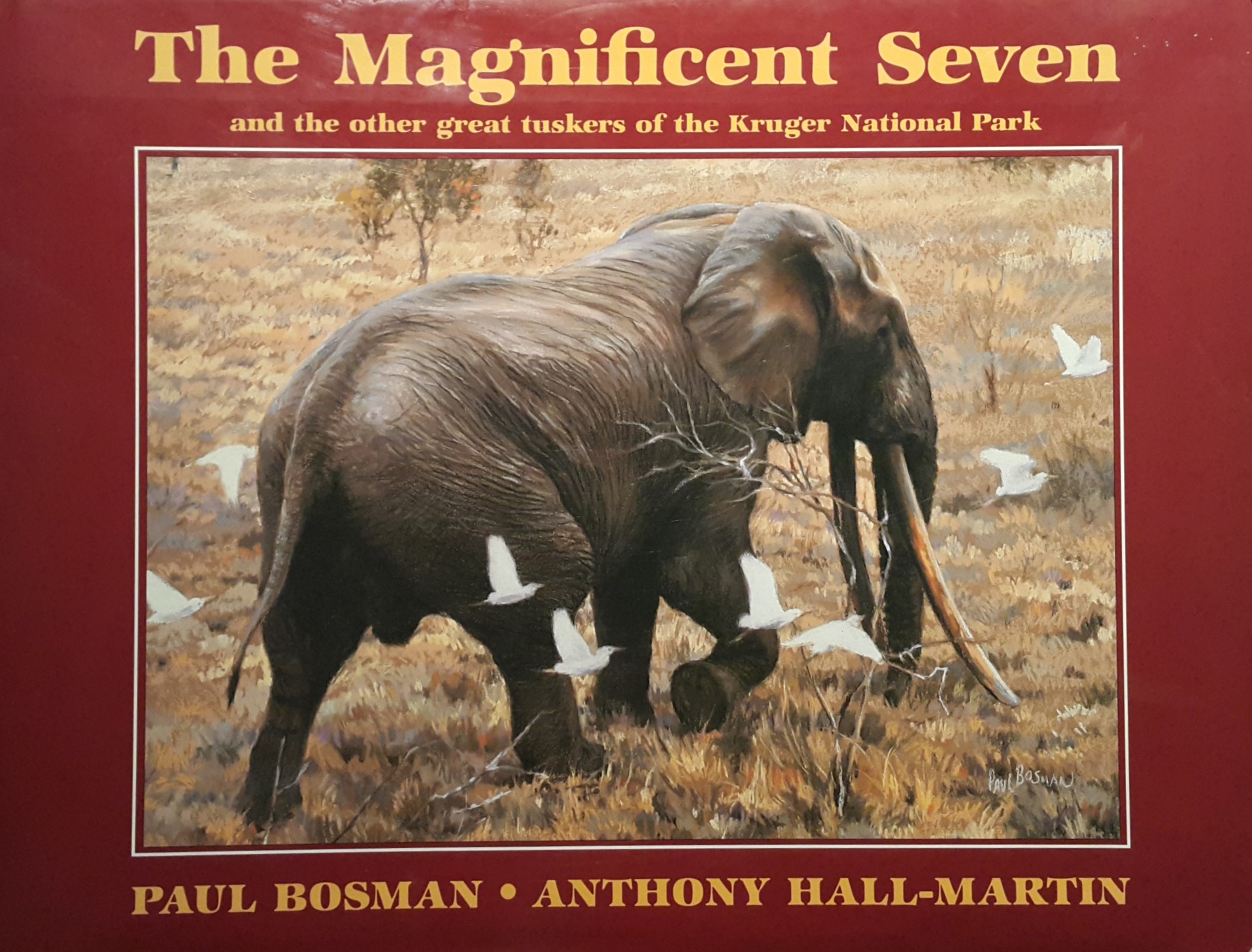 The Magnificent Seven elephants have been replaced by a new generation of big tuskers, the largest of which was called Duke, named after the waterhole near Crocodile Bridge Camp.
Duke died in October 2011 but do keep a lookout for the other 'Emerging Tuskers' that will replace these famous old bull elephants.
If you find one please photograph him and post your photograph on this website for others to see!
---
Return from Magnificent Seven Elephants to Big-five page
---
---

To make a safari rental booking in South Africa, Botswana or Namibia click here
---