Kgalagadi Trip Report Part-2
Gharagab Wilderness Camp
Leaving Urikaruus at 07h00 and arriving at Gharagab at 15h45 for our 4 day stay, we had a great 8 hour trip with a few stops along the way - we had 4 lions lying in the middle of the Nossob road causing a traffic jam...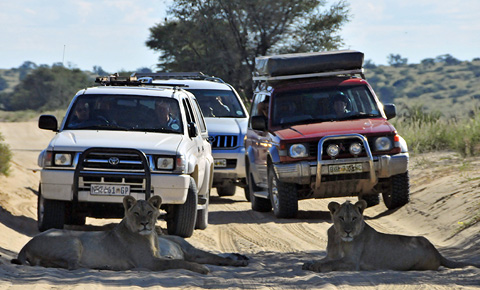 On arriving at camp...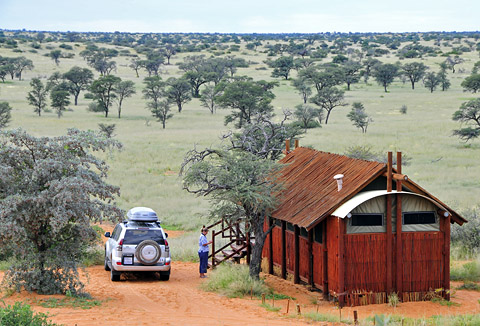 we had two Red hartebeest at the waterhole and some ostritches hanging around in the background...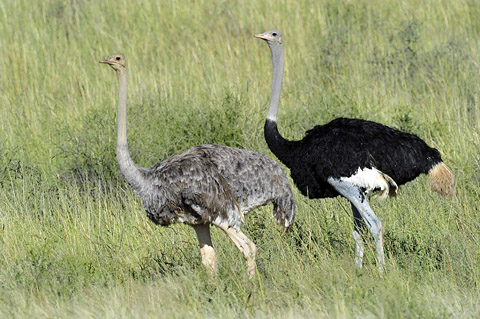 then that night we had an owl, jackal and Gemsbok drinking at the waterhole...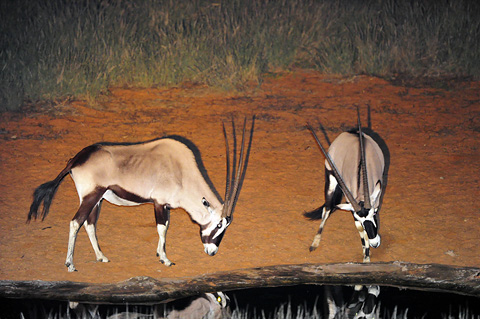 A very nice surprise for us was that a spotlight has been erected on a tree overlooking the Gharagab waterhole - makes a big difference to people who do not have a spotlight and makes nocturnal photography much easier!
In addition, Eric, the camp manager, tells us that Gharagab is going to be renovated during May 2011 - hopefully the squeaking floorboards will be fixed!
On day 2 we woke to see 2 lionesses drinking at the waterhole...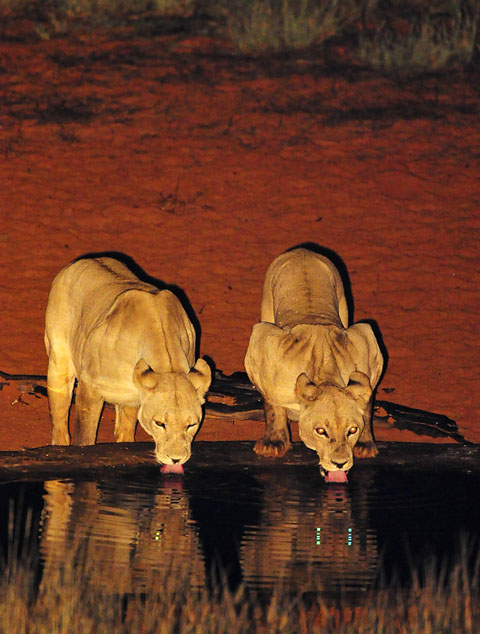 They were then joined by 2 males one at a time...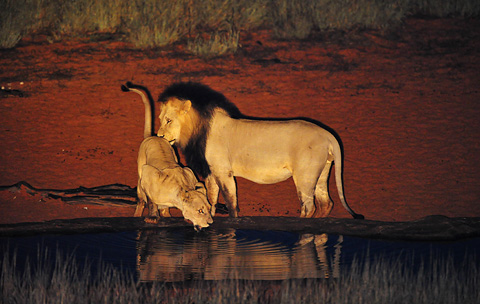 - the first female moved off and came round unit no 1 followed by the big male, they roared right behind our units - what a sound! Then the 2nd male walked right passed our unit walking between us and our neighbor...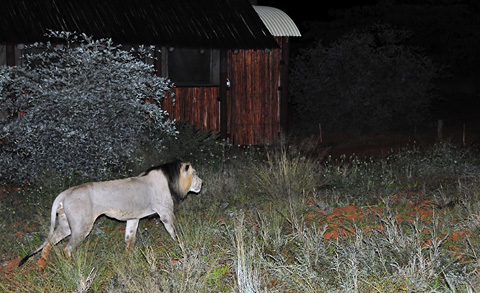 Wow this was great stuff!
Each day we also had Lanner Falcons and Pale Chanting Goshawks hunting at the waterhole...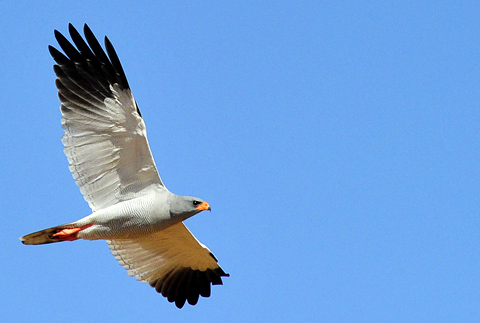 and each day we had magnificent sunrises...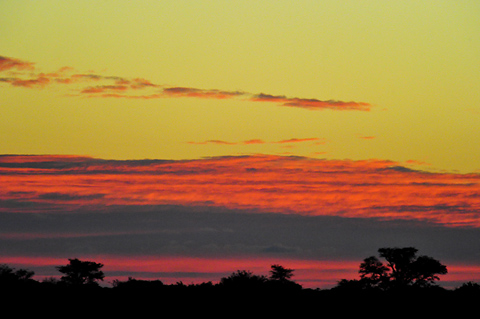 and sunsets that painted the sky in various colors...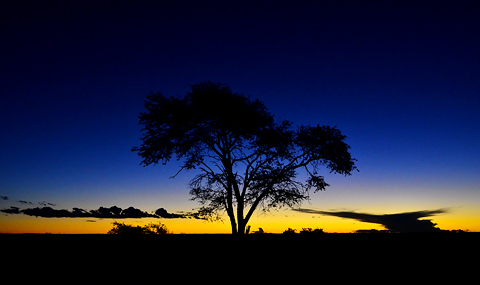 On our last day we went for a drive and photographed black-backed jackals in wonderful morning light...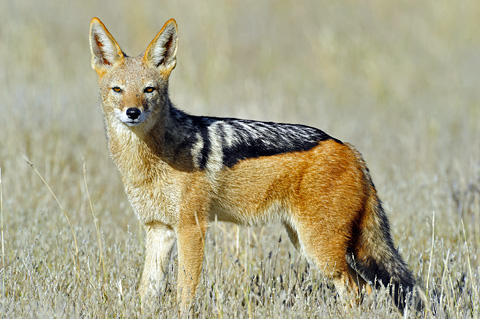 Then it was time to pack up and move to our next camp, Kieliekrankie...
Click HERE for the Kgalagadi Trip Report Part-3
---
Return from Kgalagadi trip report part-2 to Trip Reports page
---
---

To make a safari rental booking in South Africa, Botswana or Namibia click here
---