Kalahari Farmhouse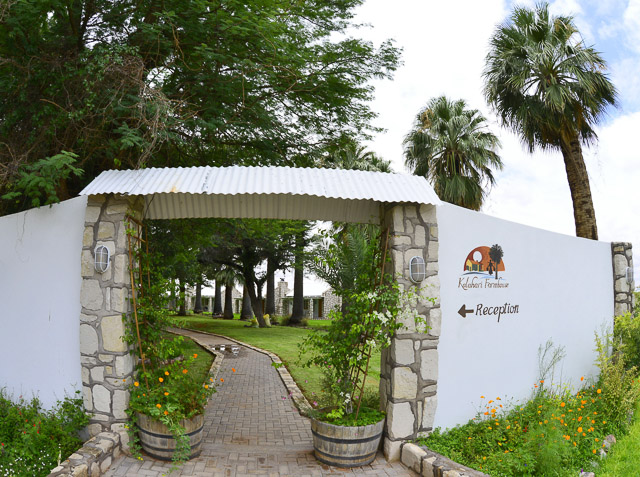 Location
The Kalahari Farmhouse lies on the eastern side of the B1 in Namibia and just 53 km north-east of the town of Mariental.
This lodge borders the Stampriet village, which makes it the ideal stopover when coming to or from the Kgalagadi Transfrontier Park via the C15 Mata Mata area or travelling between Etosha and the southern Namibian circuit .
About the Lodge
We were warmly greeted by a helpful and friendly lady when we arrived and she proceeded to show us around the lodge. The gardens are lovely with little statues of people scattered here and there and old farming implements make for an interesting find.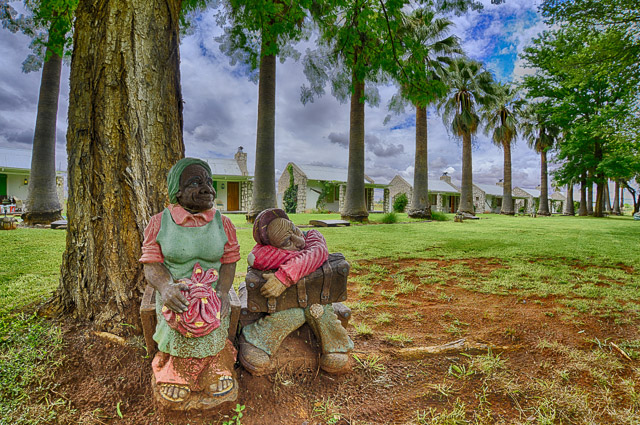 The old farmhouse is the main area of the lodge which has a restaurant, lounge, lovely large bar, coffee shop and a very big, well stocked curio shop. We were amazed at what we could find in the curio shop, from lightforce spot lights to tents and fishing gear, knives, batteries and clothing.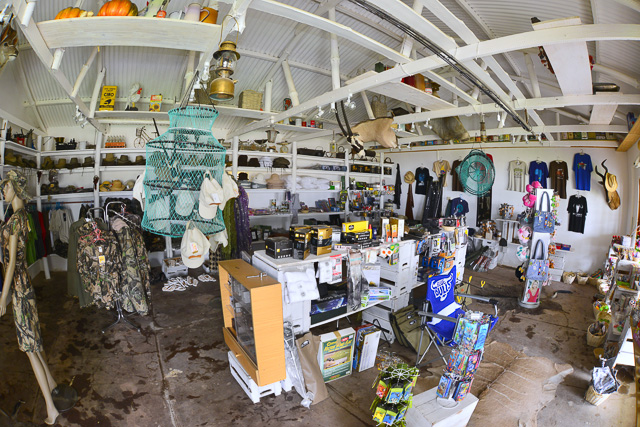 The farmhouse interior is well decorated with items that have been collected over the years.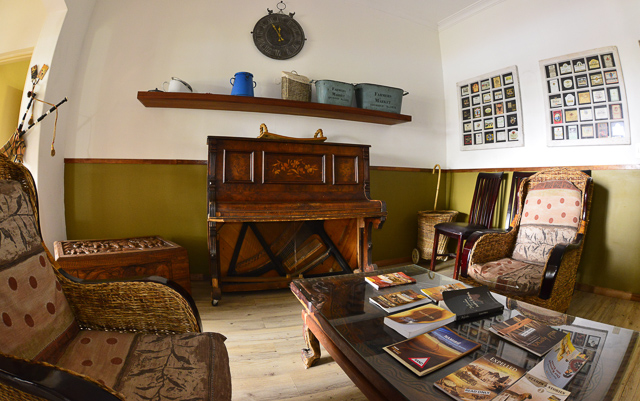 Food & Drinks
The small farm provides fresh produce for the kitchen which in turn delivers delicious food for the restaurant. Meals are served in the cosy restaurant or around the pool deck - buffet style dining or set menus are on offer and there is a quaint little coffee shop near the curio shop.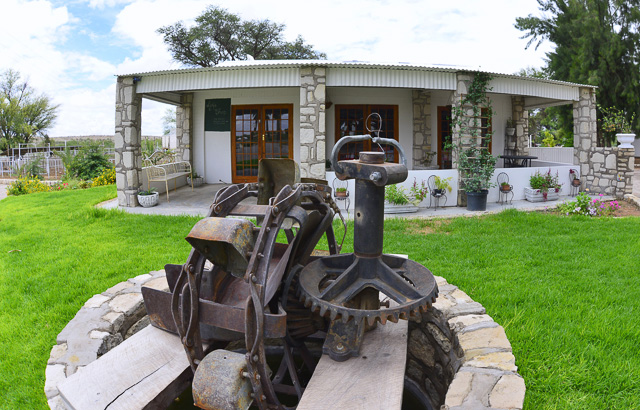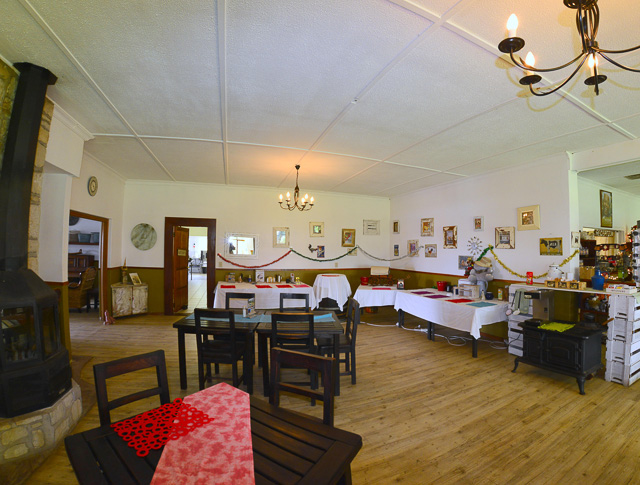 The bar area is an interesting place - it is filled with little trinkets and odds and ends and a TV sits above some comfortable sofas and offers DSTV.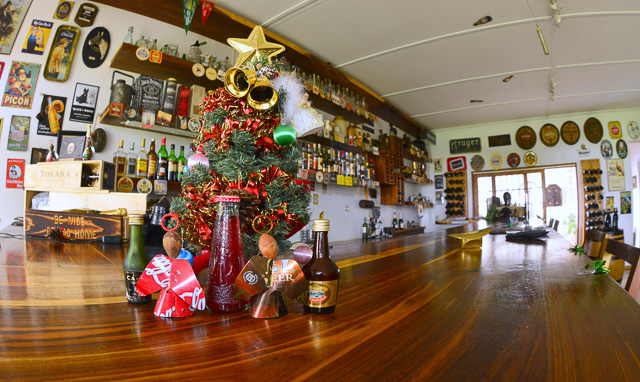 Accommodation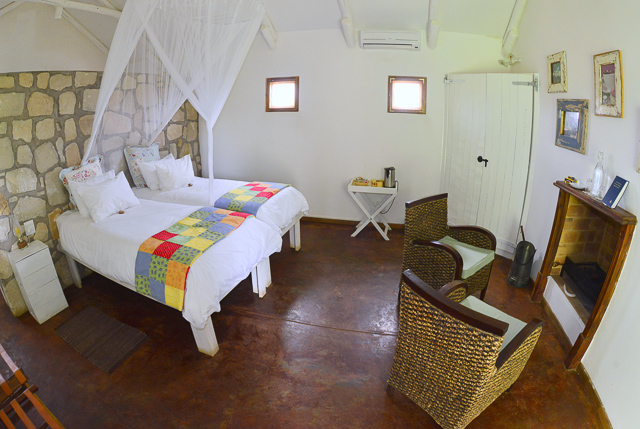 The 11 beautiful stone chalets are simply yet tastefully decorated, each with a fireplace, air conditioner and small tea/coffee station, en suite bathroom with shower, hand basin and toilet.
A small veranda with table and chairs is a great place to relax while looking onto the lush well-manicured gardens. Each chalet is provided with toiletries like Shampoo, soap and shower gel.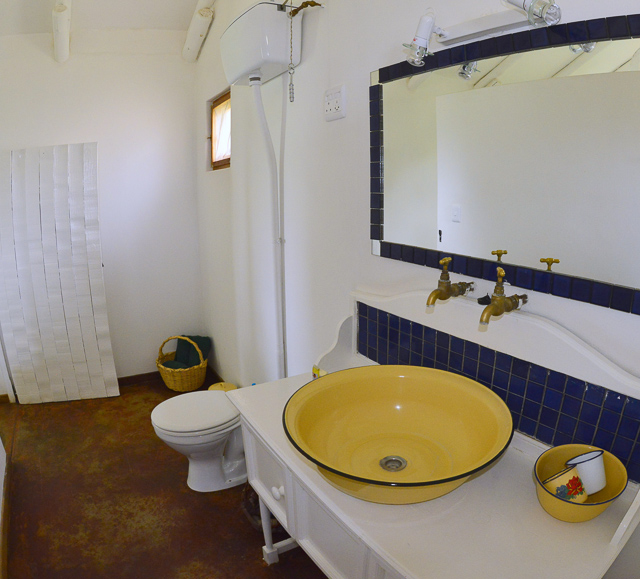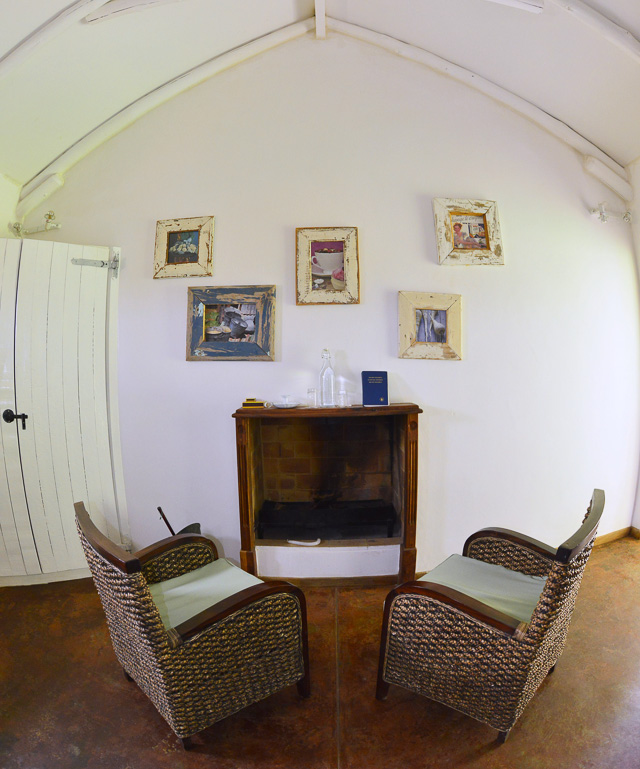 Activities
One can relax round the inviting swimming pool, visit the farm or join a game drive in the Gondwana Kalahari Park just 30km away, where their sister lodge, Kalahari Anib Lodge, is situated. 
---
For more information on Kalahari Farmhouse or to make your booking please click here.
---
Return from Kalahari Farmhouse to Photographing Namibia page
---
---

To make a safari rental booking in South Africa, Botswana or Namibia click here
---