Kalahari Anib Lodge 
Location
Kalahari Anib Lodge is situated on the C20 tar road between the town of Mariental and Stampriet Village and just 30 kms from its sister lodge, Kalahari Farmhouse.
This lush green oasis sits in the heart of red Kalahari dunes of the Gondwana Kalahari Park and makes the perfect stopover when travelling south or to / from the Kgalagadi Transfrontier Park.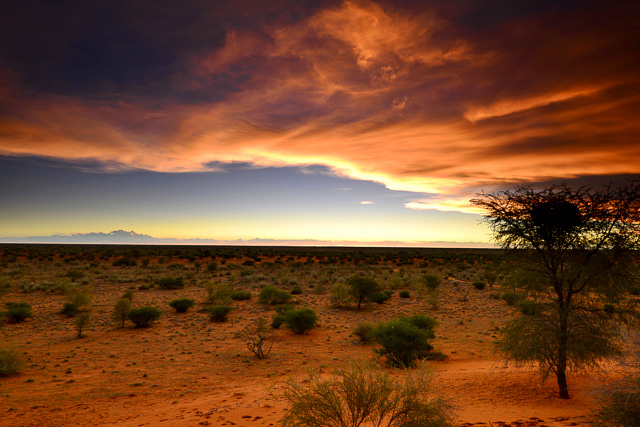 About the Lodge
We were warmly welcomed on arrival at the lodge by very friendly and helpful staff.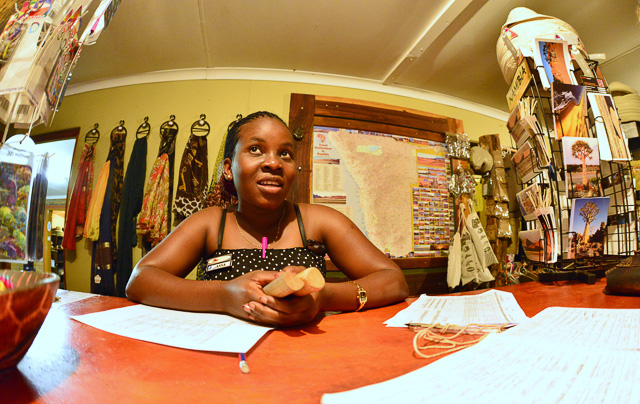 Leading up to the lodge entrance there are a few large wooden statues, then once inside the cosy reception area you will find a small curio shop that is stocked with some Namibian arts and crafts - locally produced cosmetics, jewelry, clothing and lovely ornaments.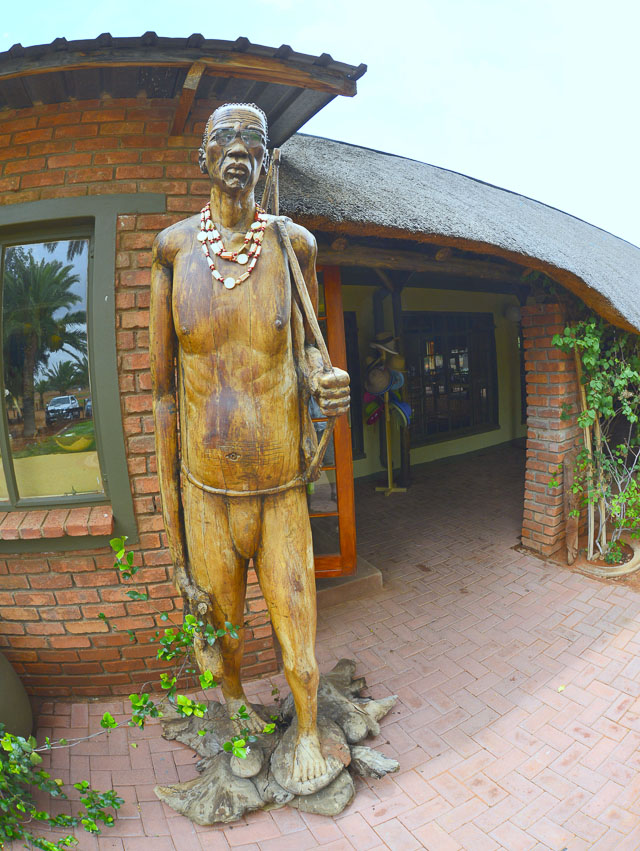 There are two swimming pools, the first swimming pool is situated close to the entrance and has a lovely garden with a few Quiver trees round it - it looks like an oasis. When we went for a walk we found a couple of horses walking next to the pool munching the grass.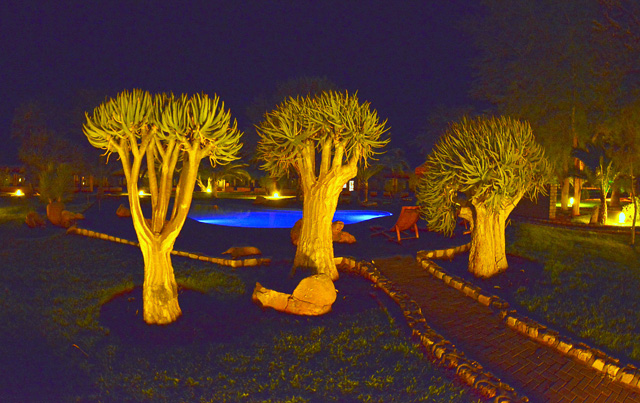 The second pool is around the back of the main building and closer to the individual chalets, it has a lovely view of the open Savannah. 
The lodge has two waterholes where animals come to drink, one in the front near reception and the other at the back next to the individual rooms.
Food & Drinks
For meal times, guests sit at individual tables in one of the two dining areas. A courtyard with a large thatch-covered patio overlooks a swimming pool and waterhole - it allows for dining during the warmer summer months and then there is a cosy indoor restaurant for when the weather is colder.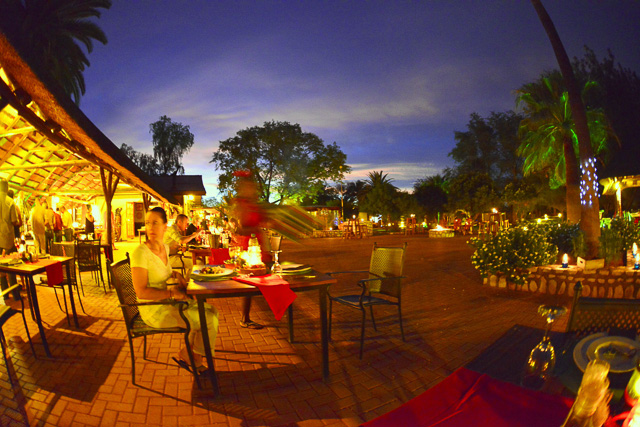 We had a great lunch of fish and chips on the veranda; this had to be the best I have ever tasted!
On Christmas Eve the buffet dinner was in full swing when we arrived back from our sunset game drive; wow the food could not be faulted- it was excellent, from starter to sweets and the vibe was just as good.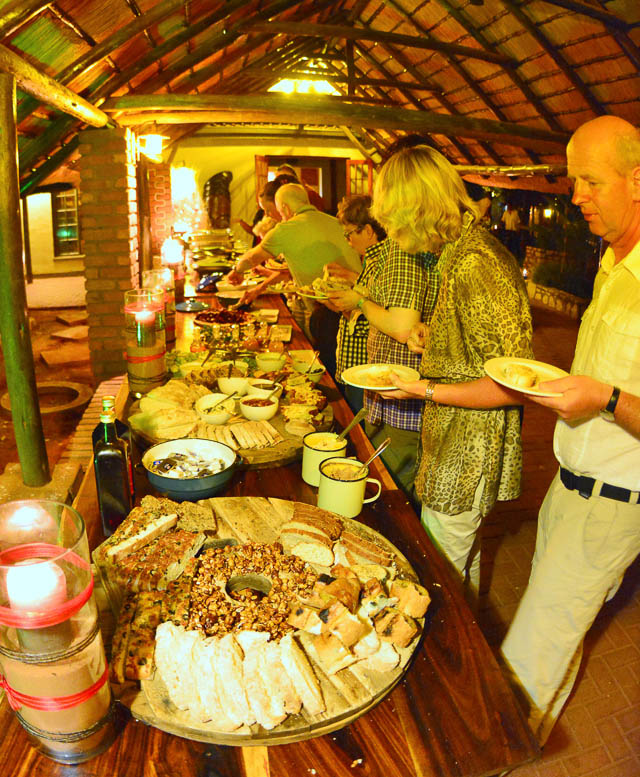 The buzz was great and we had a wonderful time. Food and service could not be faulted all was well presented and service was always with a smile.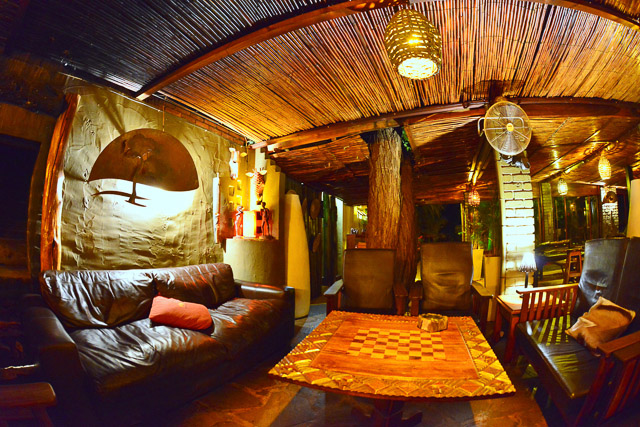 The bar area has a lovely atmosphere, a cosy lounge lies just next to the bar and has a great view of the first swimming pool. A large fireplace sits in the middle of the seating area which is great way to keep warm during those cold winter months.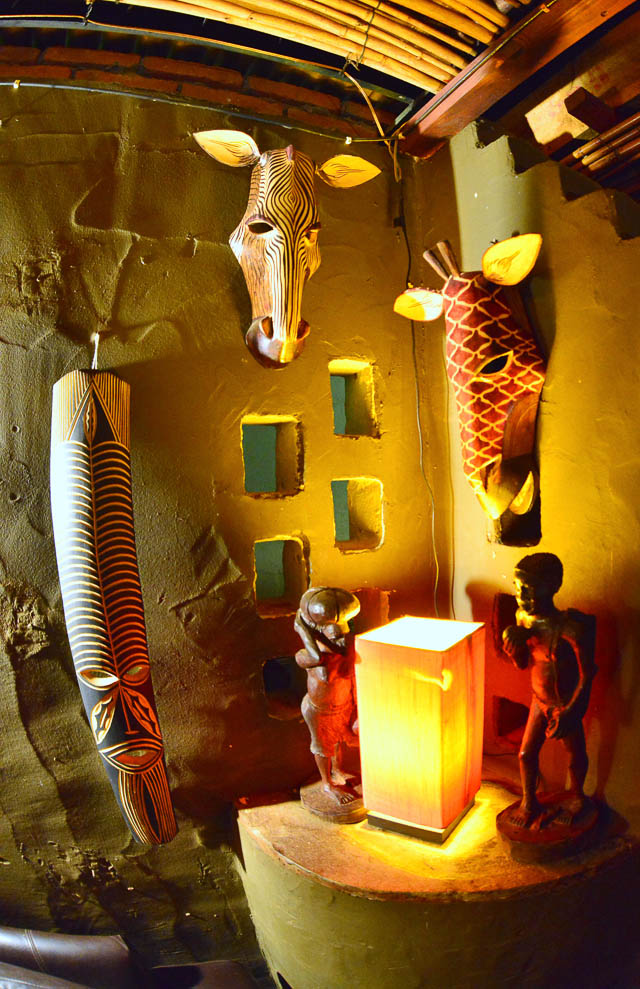 Accommodation
There are 36 private rooms all facing onto a garden with the main swimming pool in the center; each has their own veranda.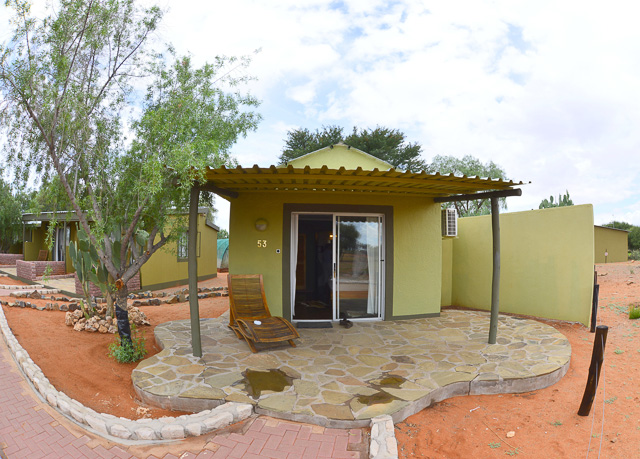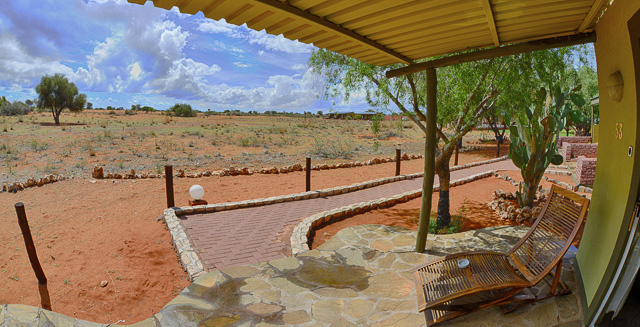 Another 19 rooms - all with small verandas are slightly behind the main area down paved pathways - here you will find another parking area for guests and open views of the 2nd swimming pool and savanna.  We had bottled water and a bottle of wine on ice in our chalet - what a nice surprise.
All the room are spacious and comfortable with simple décor throughout. They have en suite bathrooms, with shower hand basin toilet, toiletries and, most important for summer - Air-conditioning!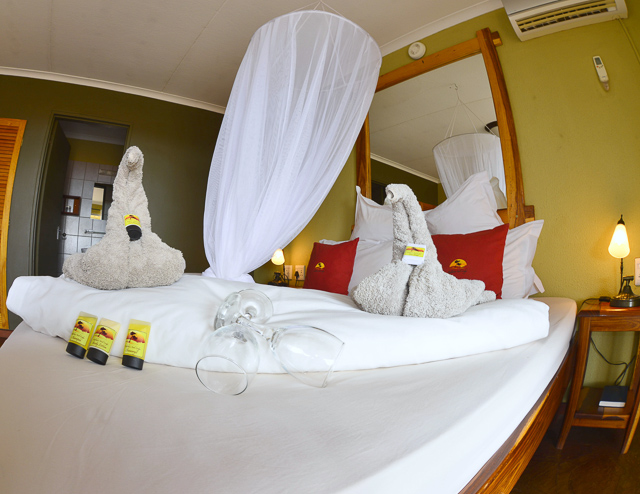 Camping facilities are provided for those who prefer to camp. Three exclusive sites have braai/barbecue facilities and private bathrooms.
Activities
Guided nature drives are done on the Kalahari Anib Lodge's private reserve. The drives depart in the afternoon after tea, or early morning.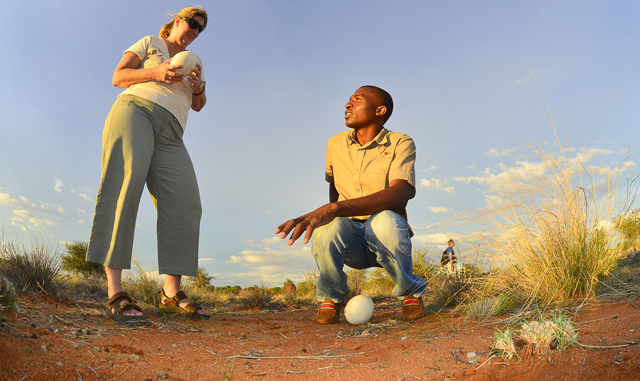 We went on an afternoon drive and drove with a very knowledgeable guide who stopped to point out interesting things such as an abandoned ostrich nest with eggs, plants that are used for traditional medicines and we saw the Auob River in flood!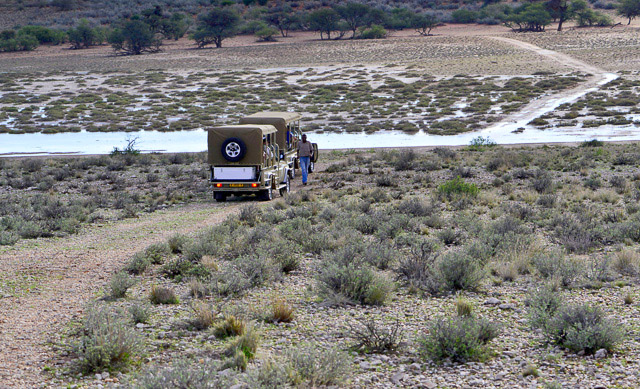 There was a variety of birds like; the sociable weaver, ostriches, white-quilled korhaan, pale chanting goshawks and black-shouldered kites. Then it was up onto a large red sand dune for sun-downers- what a great view over the savanna.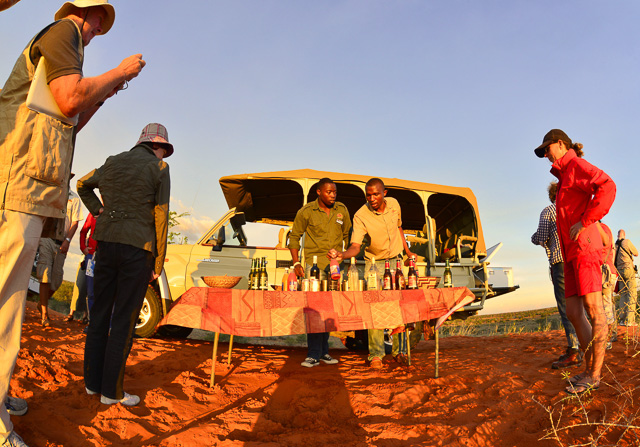 Though our time was short we had a great time and could have spent two nights here instead of just one.
---
For more information on Kalahari Anib Lodge or make your reservation, please click here.
---
Return from Kalahari Anib Lodge to Photographing Namibia page
---
---

To make a safari rental booking in South Africa, Botswana or Namibia click here
---