Tented Adventures Pretoriuskop Trip Report - April 2018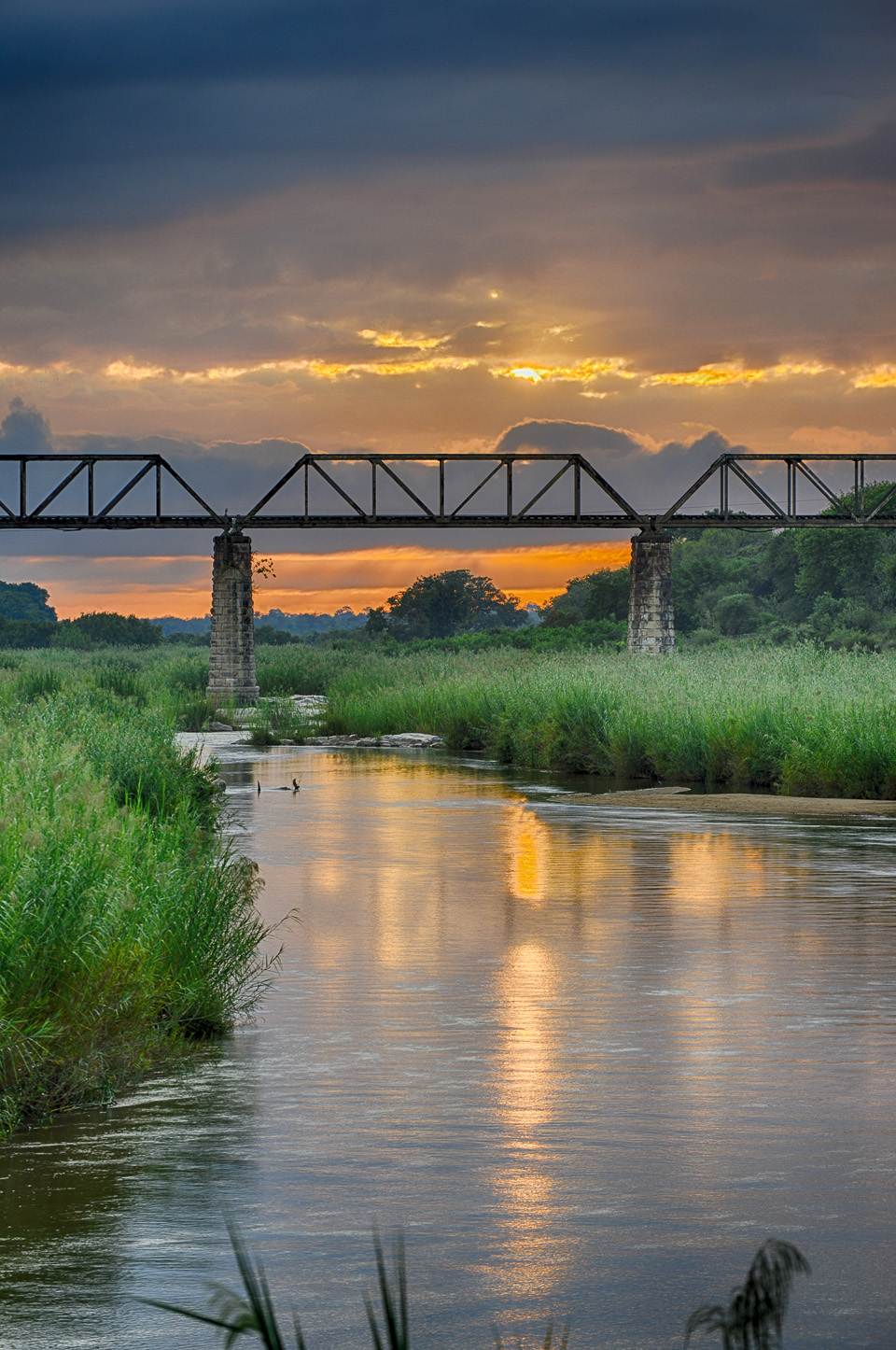 We were heading back to revisit Tented Adventures Pretoriuskop for an anniversary get-together where we would meet our friends from our first trip in 2017- Eric and Lydia and the Pretoriuskop Tented Adventures team; Michael, Marvellous, Jason and Stephan.

This time we had a special guest, and dear friend with us, Carolyn Gordon (also from Tented Adventures), who would share our special anniversary trip with us and her friends Kevin and Ashley.

We left home just after 4am and headed toward Nelspruit - due to all the recent unrest in the Hayzview and White River area we thought it was best to avoid these areas. We stopped off in Malelane to fill up the car and buy some Easter eggs before entering the park at Malelane Gate.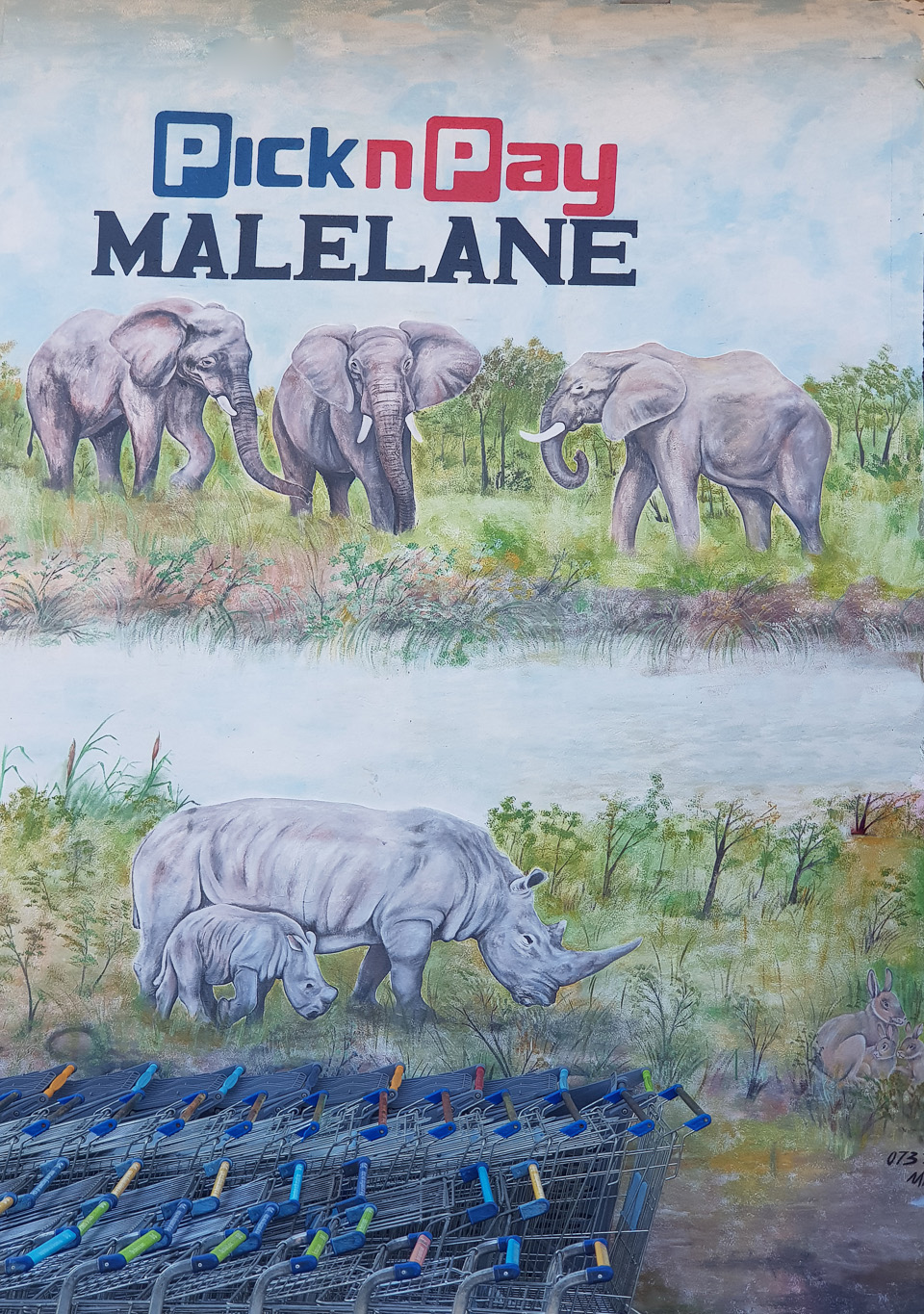 Tented Adventures Pretoriuskop would be our home for the next 3 days with one night spent in Skukuza because we did not want to leave for home on the public holiday.
All but one of our breakfasts and dinners were held under the African sky – the rain held out for all but one of our meals. The meals were great, they are all cooked outside on the braai; night one was stuffed gem squash followed by stuffed braaied chicken with couscous, mixed veg and green salad and malva pudding and custard.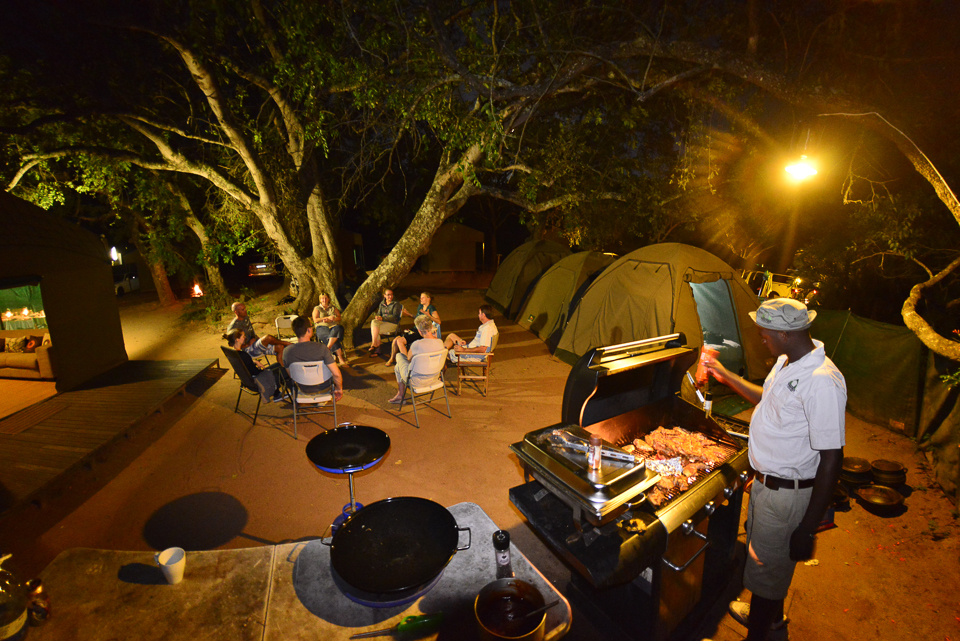 Night two was cheese and onion roosterkoek, sirloin steak with salad, pap and a yummy bean sauce, followed by fruit salad and cream.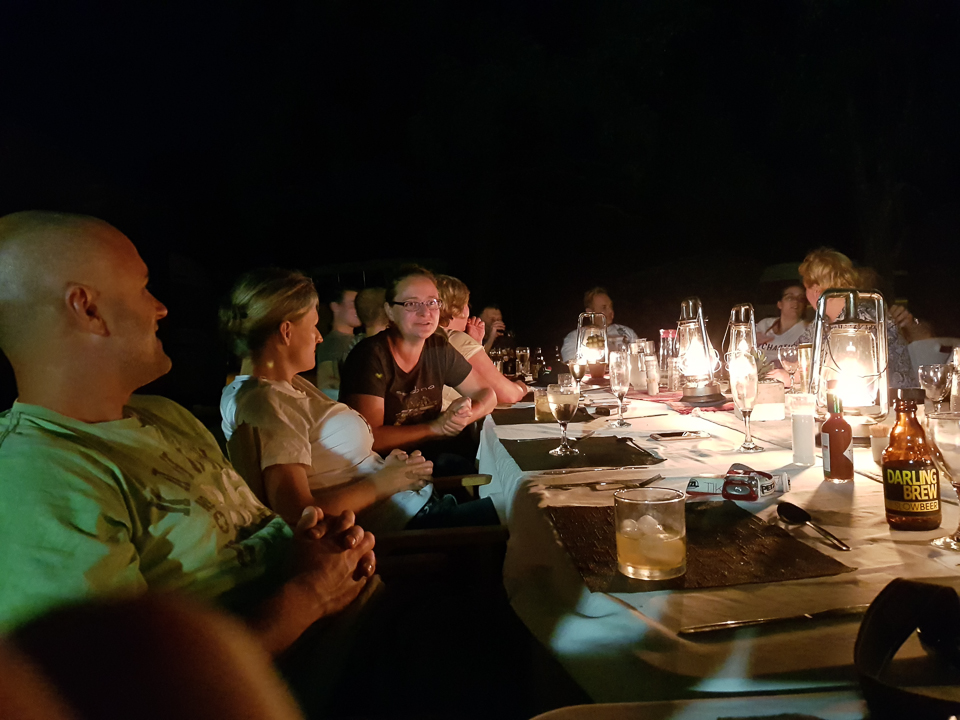 Night three was grilled mushroom, beautifully cooked T-bone steaks with baked potato, corn on the cob baked onion and salad with ice cream and chocolate sauce.
Tented Adventures Pretoriuskop Trip Report: Day-1
We travelled up through the park and arrived at the camp around 10am. Michael and the team warmly welcomed us and then all the friends and other guests started to arrive.
Our first afternoon drive was all about catching up with old friends, getting to know new friends and just enjoying the bush. We got to see lions, plenty hyenas at den sites, elephant and plains game but the highlight was the hippos interacting at Nyamundwa Dam.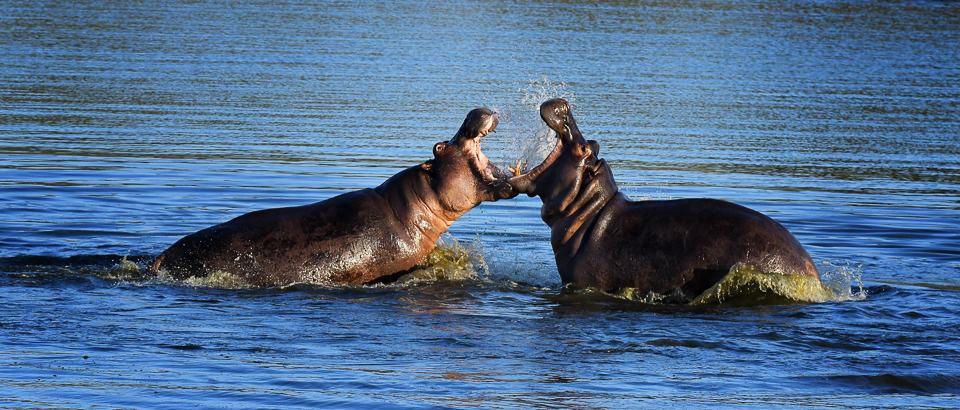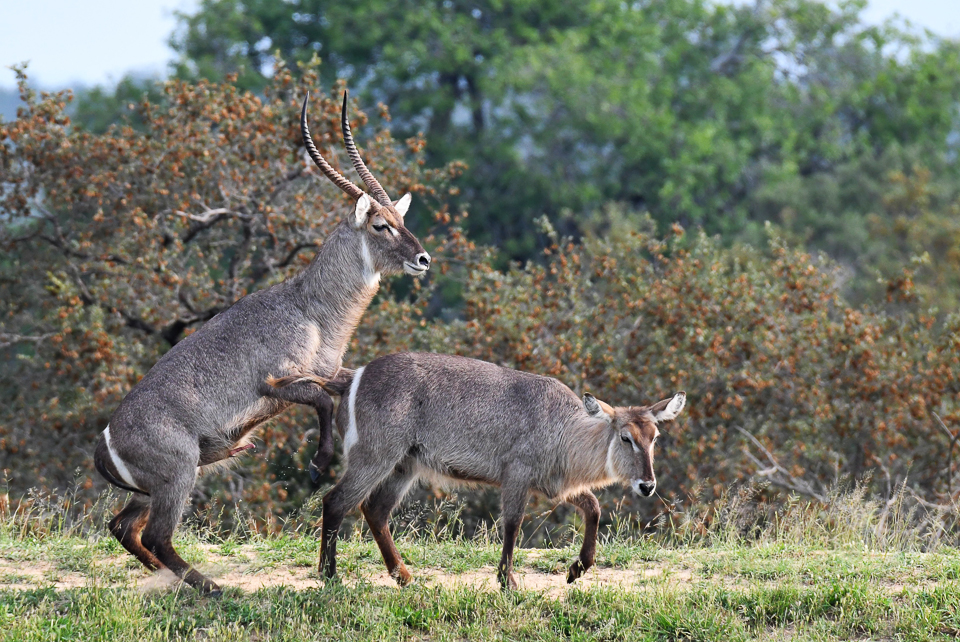 Tented Adventures Pretoriuskop Trip Report: Day-2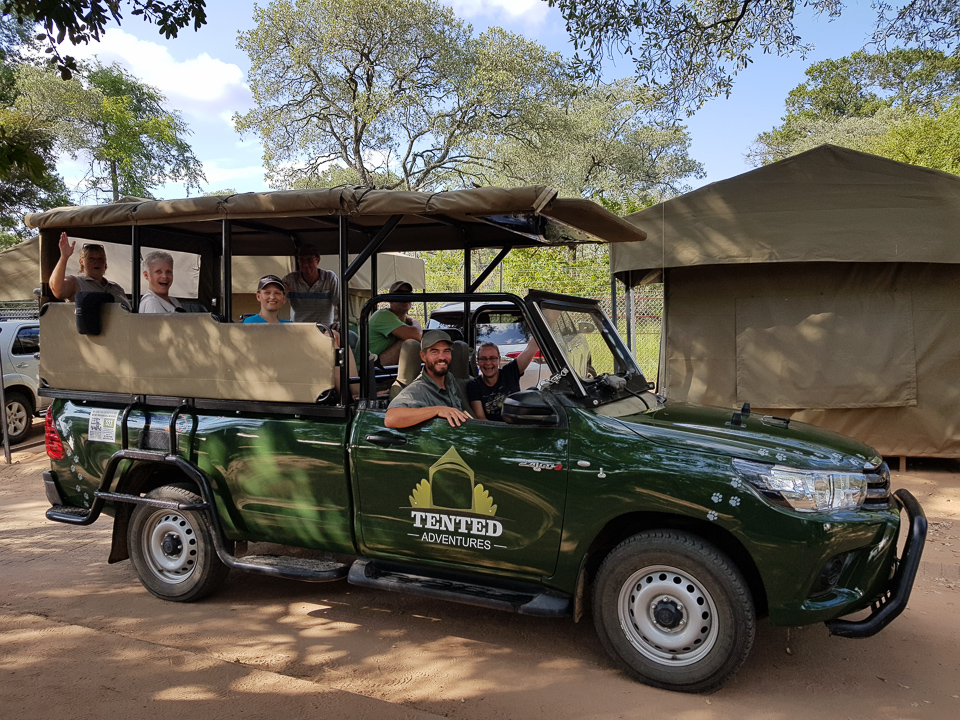 Both drives provided good sightings, we had a big herd of buffalo, a cheetah (a bit too far away) more hyenas and a baby puff adder that we saw crossing the road.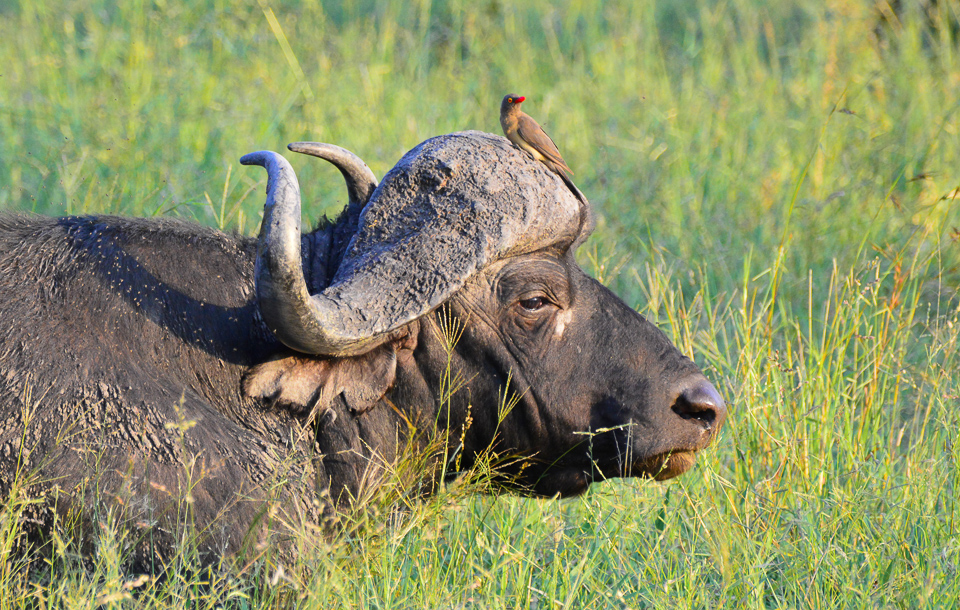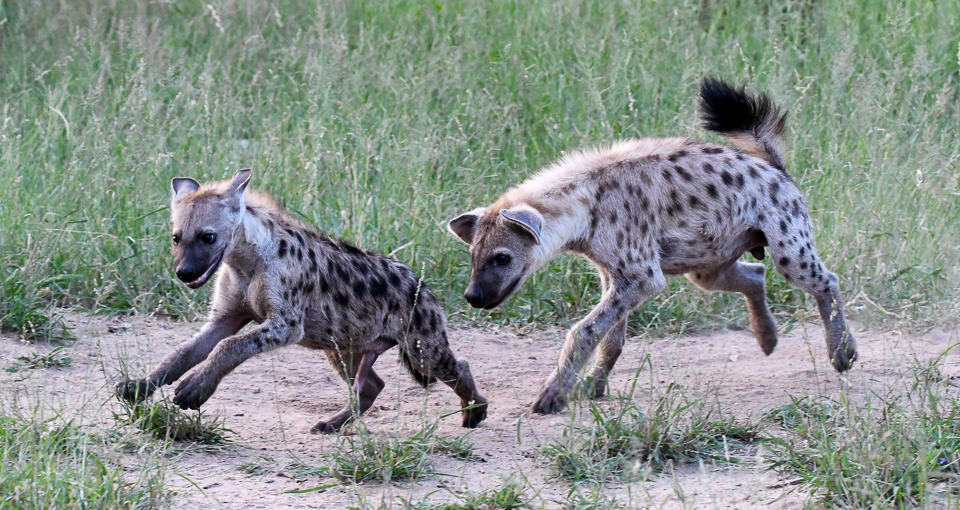 We also found a few subjects while walking around camp...
| | |
| --- | --- |
| Side-striped sand snake | Purple-crested Turaco |
Tented Adventures Pretoriuskop Trip Report: Day-3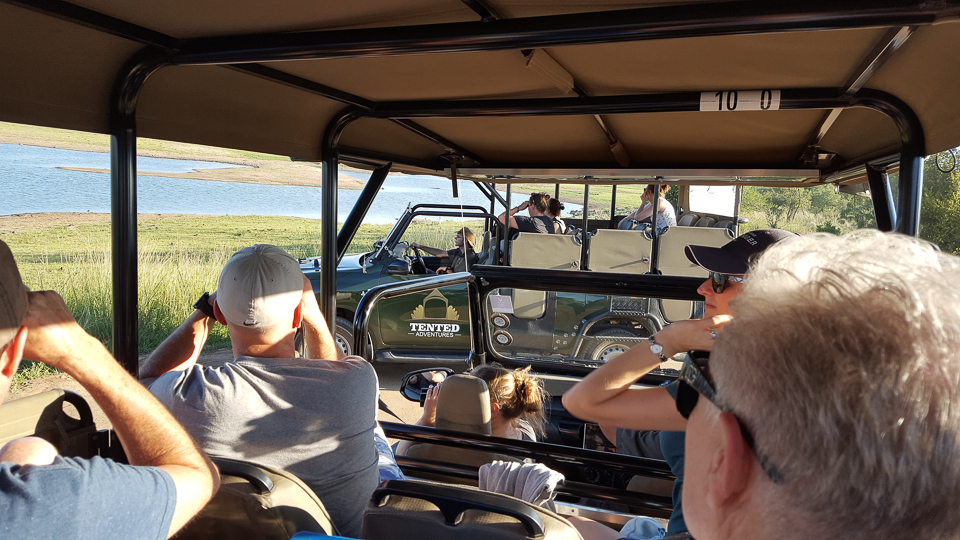 The third day was a full day's game drive all the way up to Tshokwane picnic site; it started with a light drizzle of rain but turned out to be a very exciting day, we stopped off for coffee at Tshokwane and on our way back we got  a great sighting of black rhino which is very rare.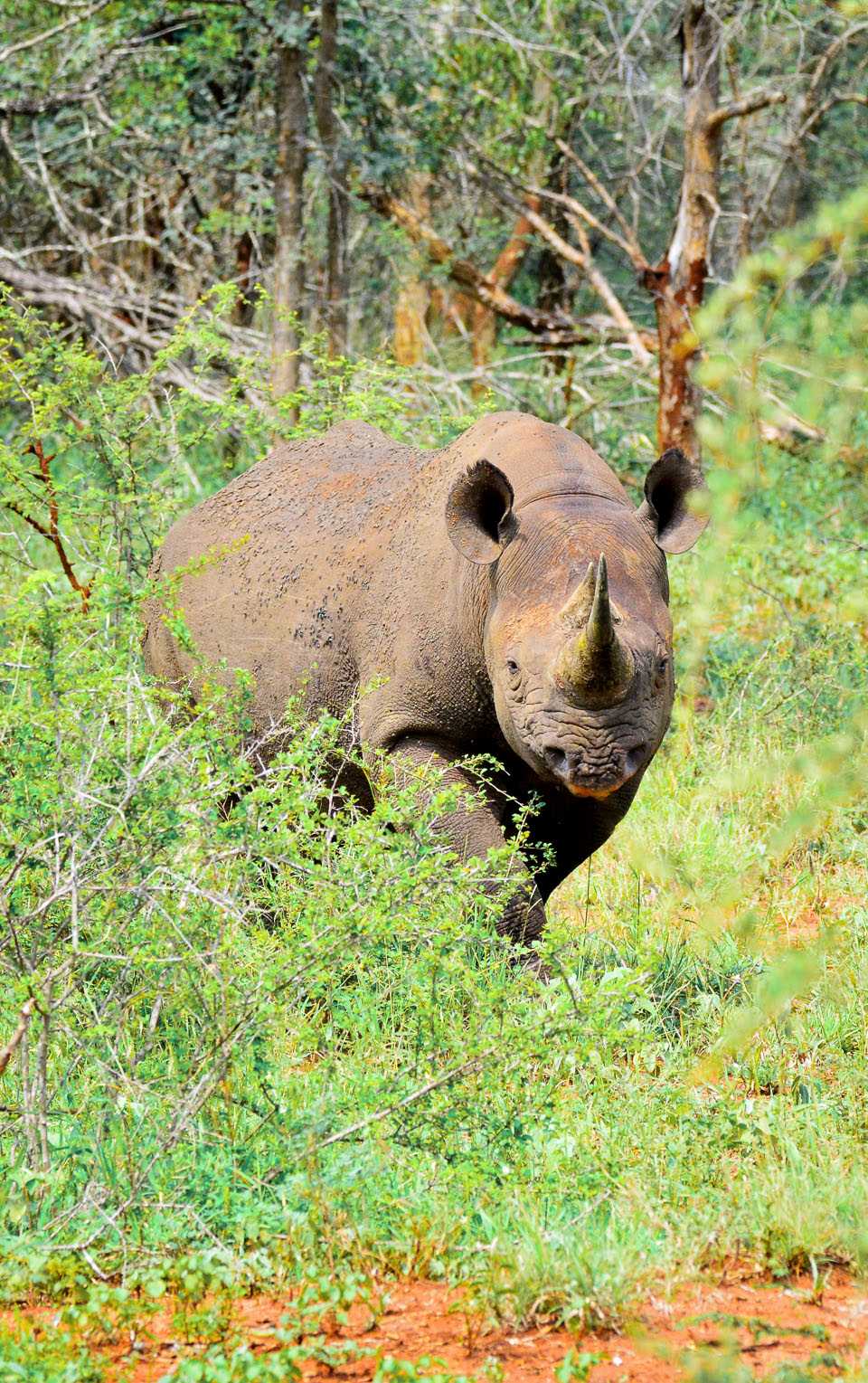 This is our fifth black rhino sighting in the Kruger Park in over 20 years of visits!  We watched the rhino walking through the bush, we waited a while and then decided to cross the road, giving us all some great photographic opportunities.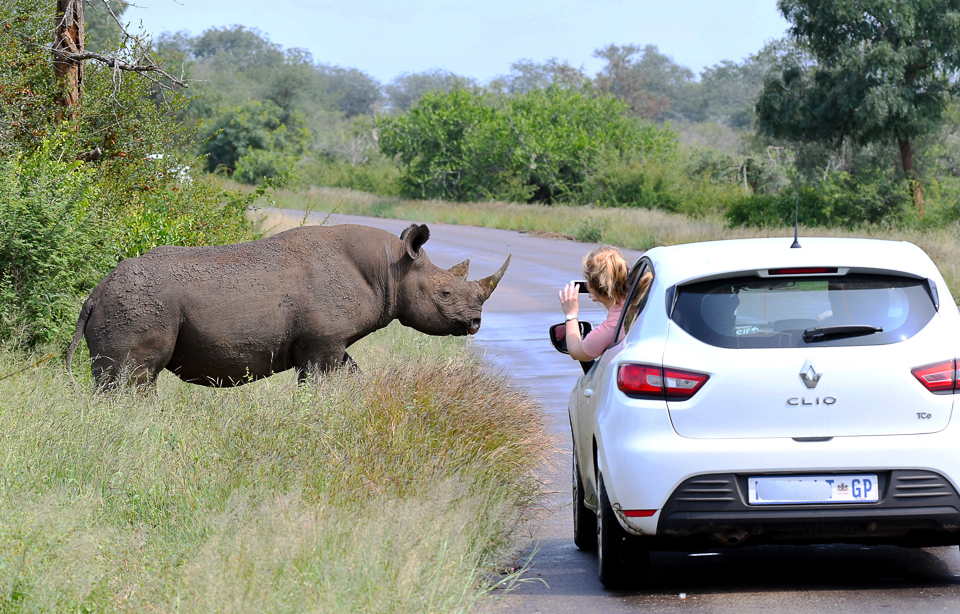 During our drive we also got to see a pair of mating lions (visibility was not great due to long grass) and just down the road from the lions we saw Wild dogs lying on the Renosterkoppies dam wall, ostriches, other birds of prey, a hyena walking from its den onto a large rock and vultures feeding on something in the grass near Mantimahle dam. It was a good day for sightings.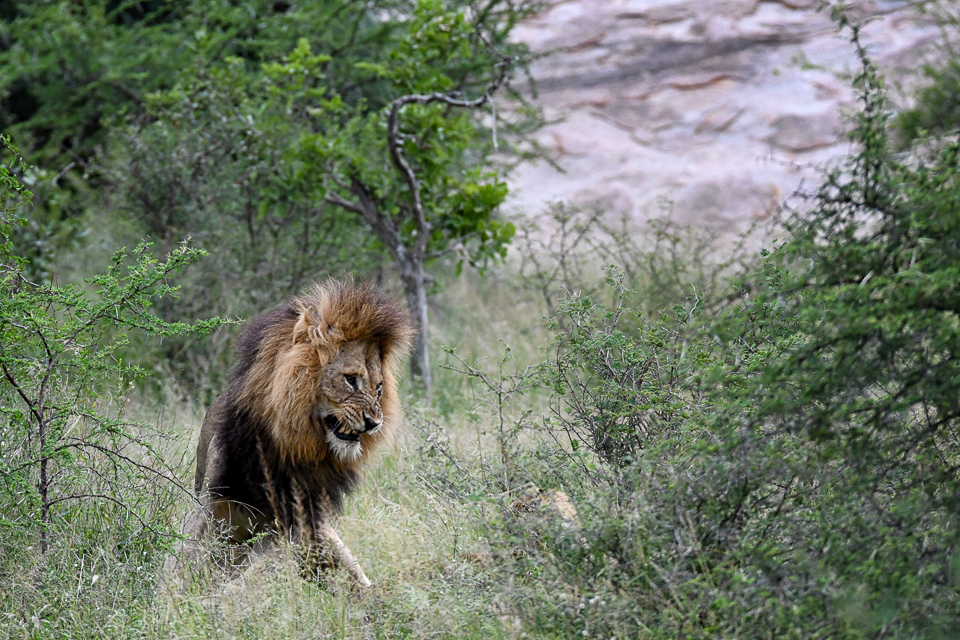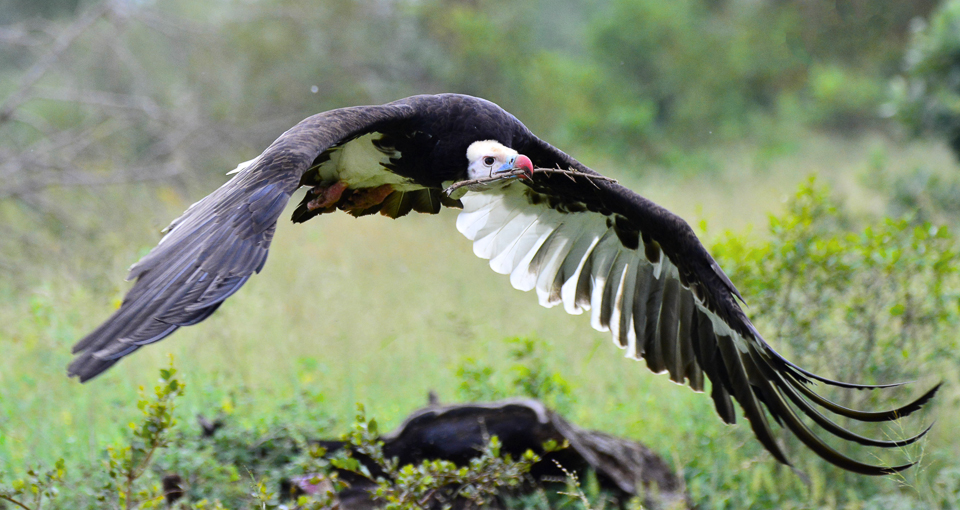 Tented Adventures Pretoriuskop Trip Report: Day-4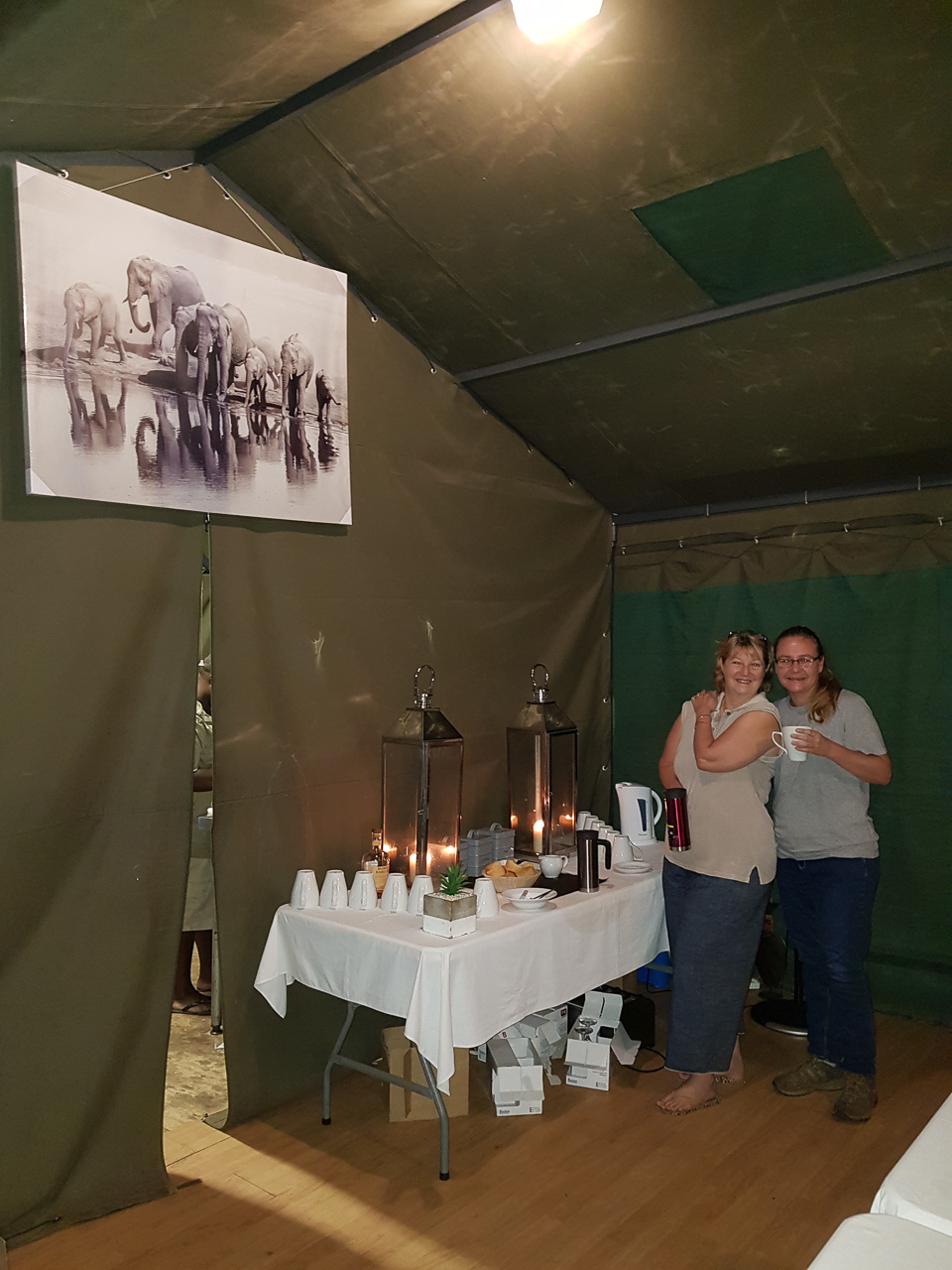 Early morning coffee and rusks at Tented Adventures Pretoriuskop
Our last morning game drive started out very wet as the rain was bucketing down, but this did not stop us because we know in weather like this we are bound to see some good stuff and that we did.  The same road, S112 were we saw the mating lions, was a pair of mating leopards!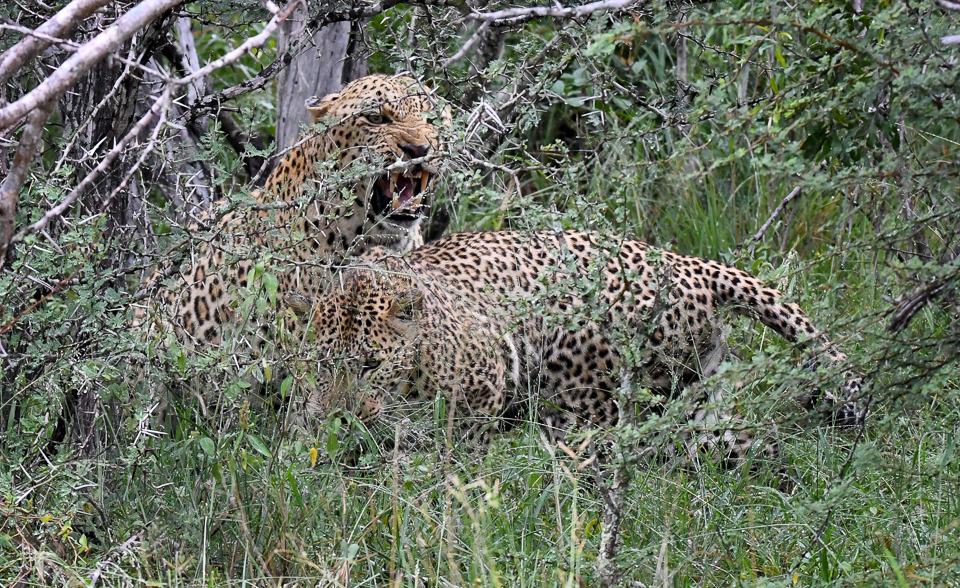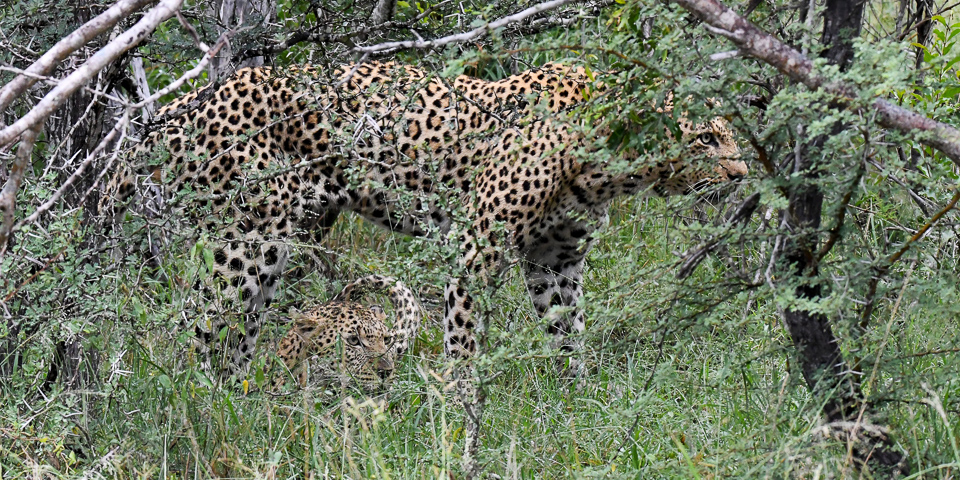 Again visibility was not great, the bush was very thick and then they popped out for a brief moment to cross the road to the other side.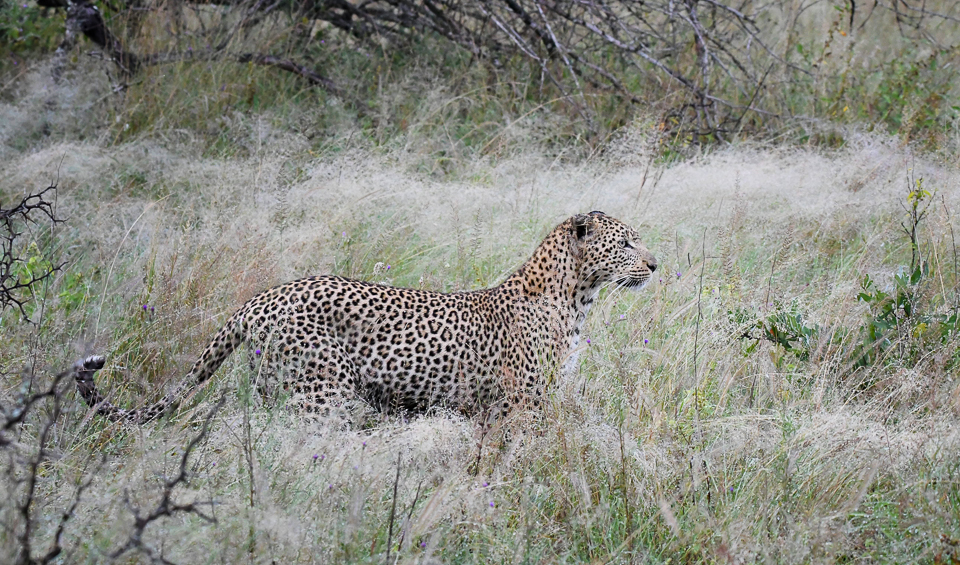 Here we managed to get a few shots but not clear ones. Then when they were ready to mate again this time in a more open area our guide was forced to move on so that a hundred or so other vehicles could see. 

After leaving the leopards with a queue of vehicles waiting in tow, we made our way back and got to see wild dog, buffalo, rhino and a large elephant - all we needed to see the make it a Big 5 day was lion and we finally got to see him just before entering camp.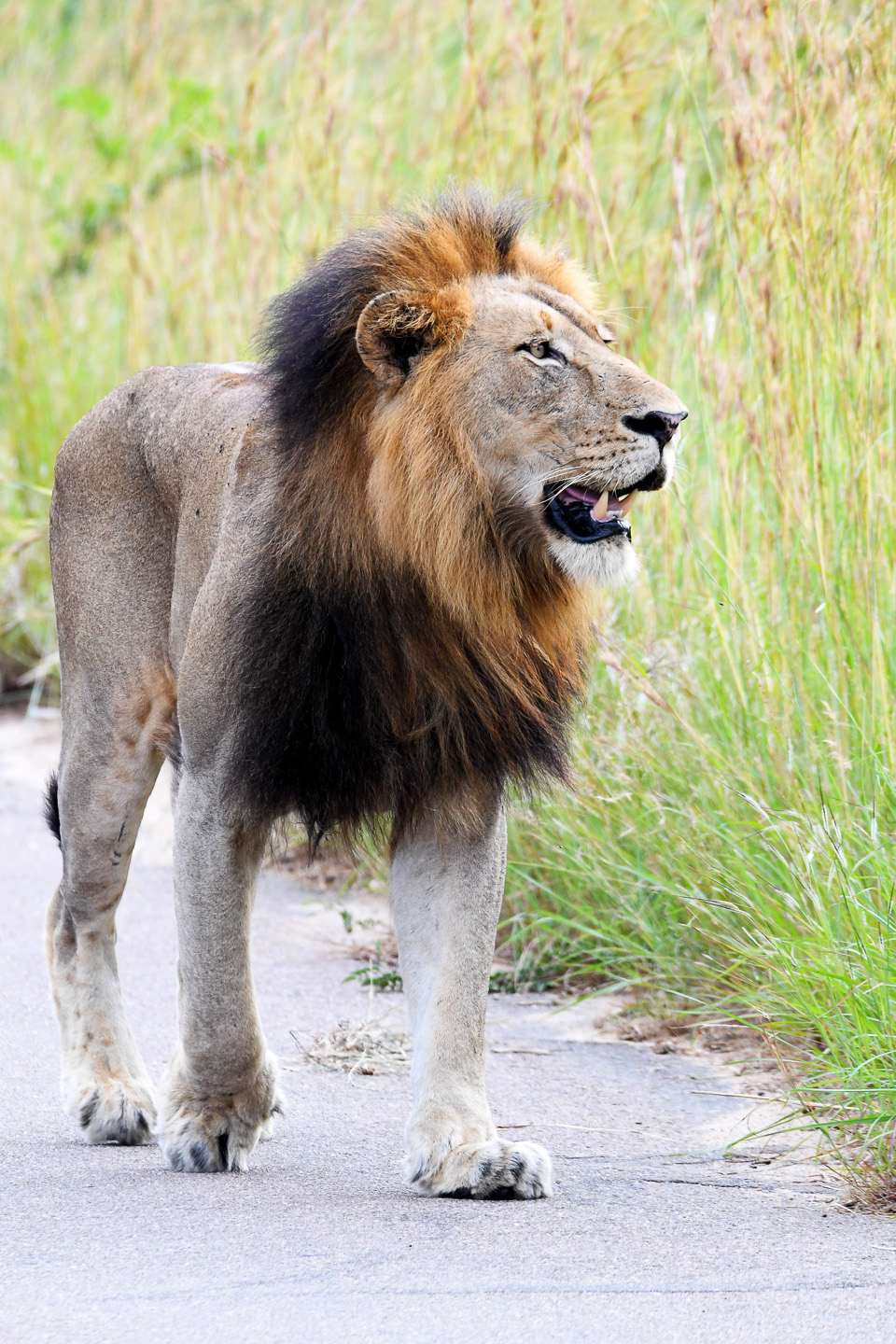 After a good breakfast and farewells to all our friends old and new it was time to head off for our last night in the bush at Skukuza.
We went to look at a very sad looking Lake Panic that had very little water in it (due to something being wrong with the pump?).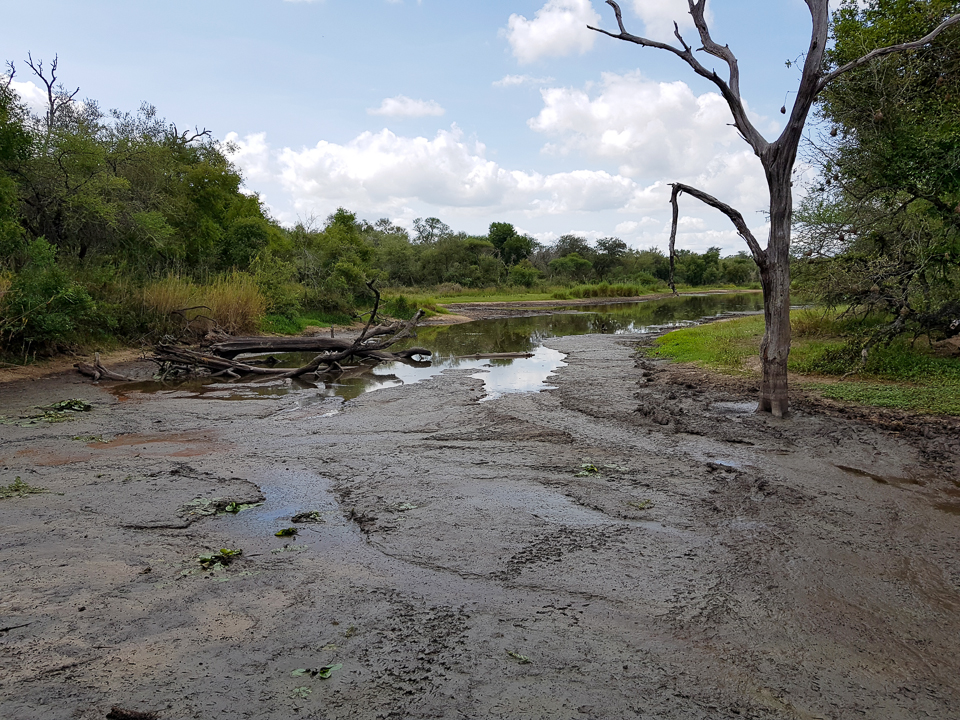 As we left the hide, we checked the sightings app and saw that a leopard was in a tree just up the road from the hide (it was a 2/5 sighting) but we decided to go and have a look for ourselves; off we went and found the leopard (5/5 sighting through binocs).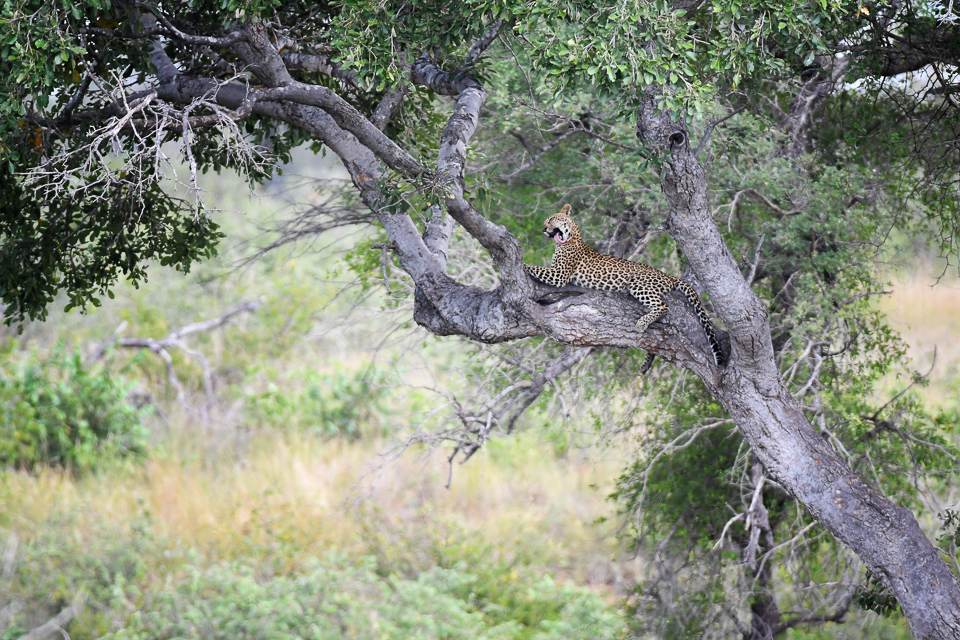 Now it was time to head to Skukuza camp to check in and after checking in we popped down to the low-level bridge and got a great sunset.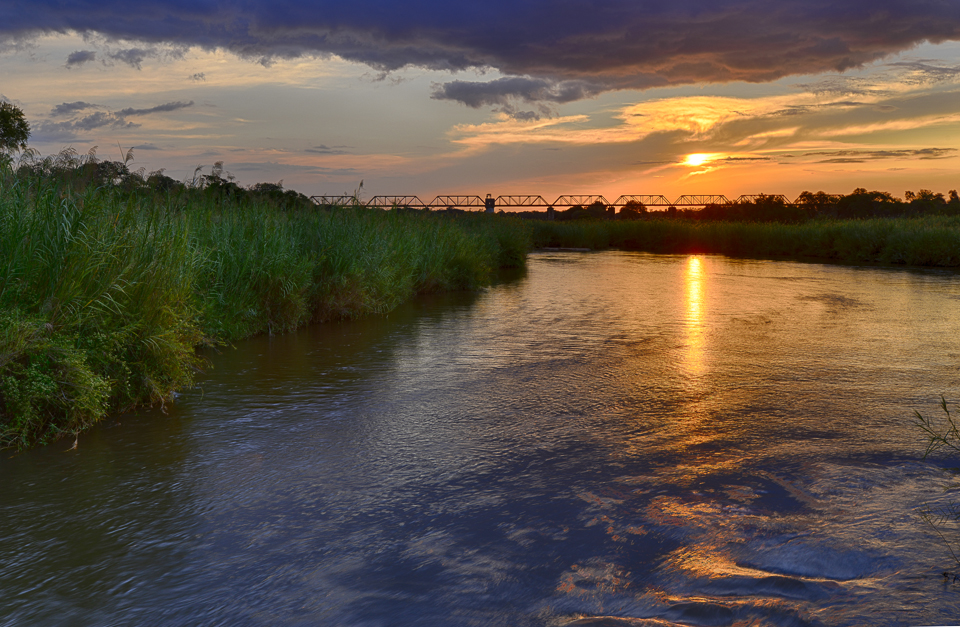 We had a nice dinner on the deck at Cattle Baron overlooking the Sabie River.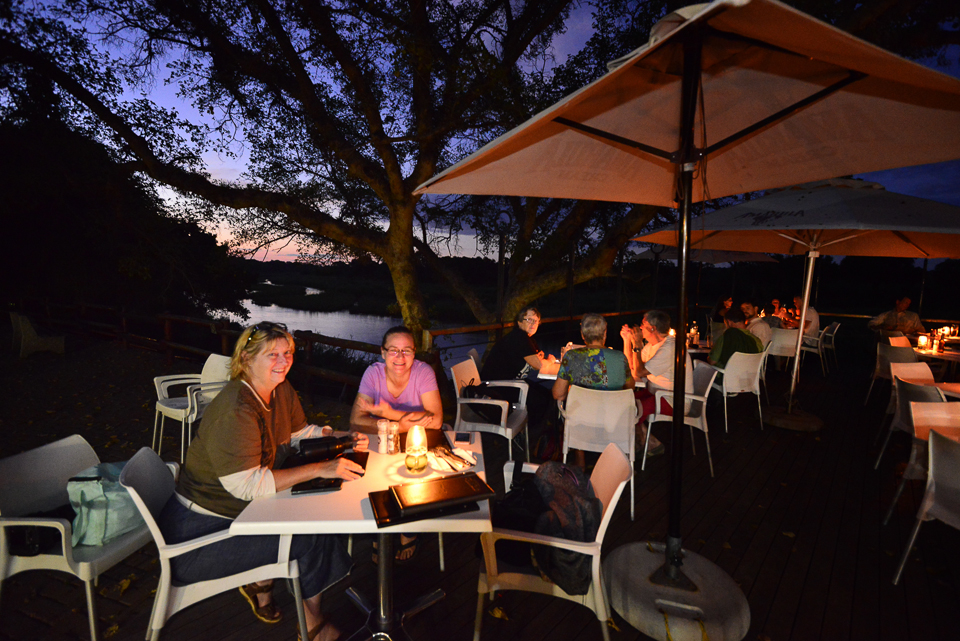 The next morning, we went back to the deck and Mario photographed the sunrise while Caro and I sipped our coffee taking it all in.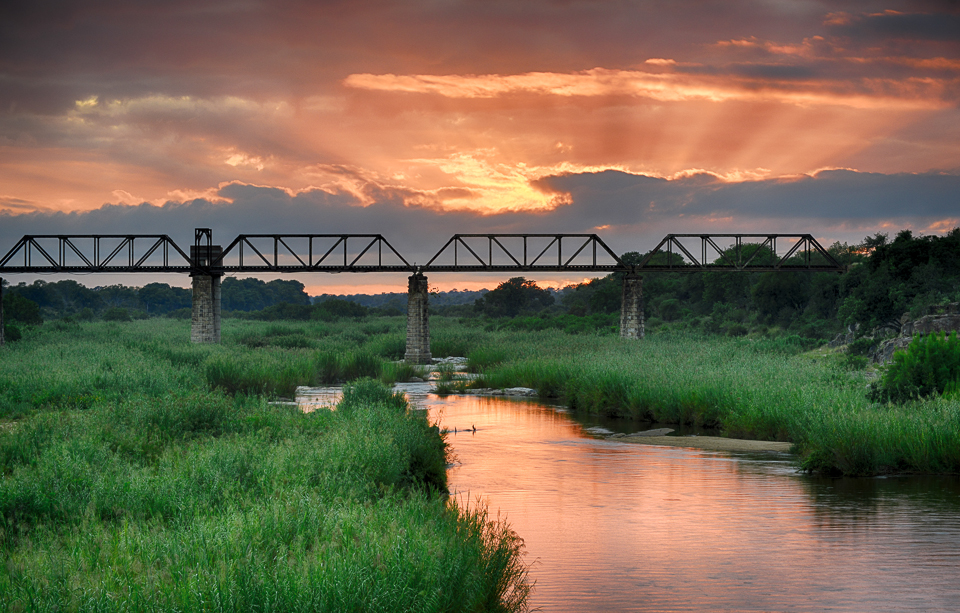 We left Skukuza and headed down to Malelane gate but had breakfast at Afsaal on the way.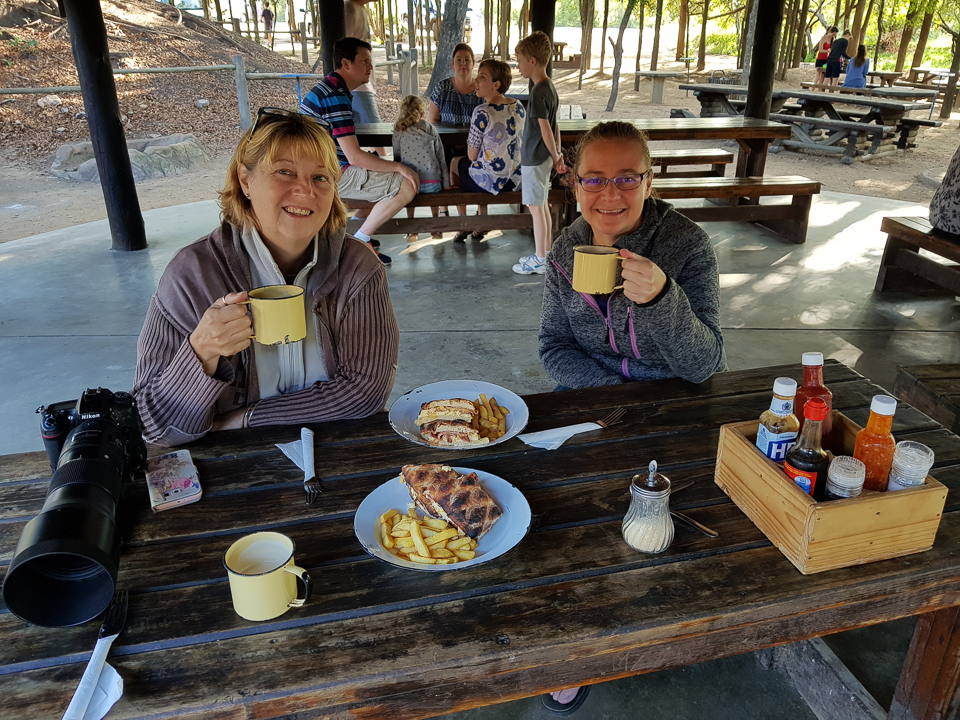 A very big thank you to Carolyn for organizing our 3 days stay at Tented Adventures Pretoriuskop camp, your team were fantastic and it was lovely seeing old friends and making new ones!
---
For more information or to book your stay please click here.

---
Return from Tented Adventures Pretoriuskop Trip Report to Trip Reports
---
---

To make a safari rental booking in South Africa, Botswana or Namibia click here
---