Talamati
This camp is situated next to a dry riverbed, however, the clay soil acts as a giant sponge holding vast amounts of underground water and keeping the vegetation lush all year round.
There are fifteen bungalows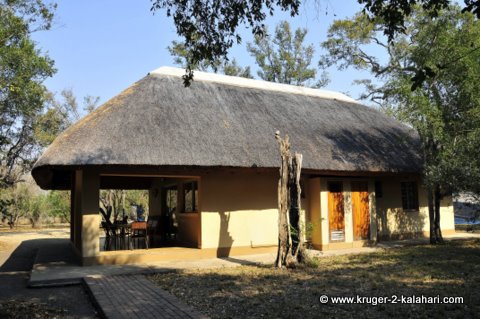 that are situated along the usually dry riverbed.
The camp has two hides, one at the entrance of the camp, facing south and overlooking a floodlit waterhole...
In 2009 a leopard was photographed drinking at this waterhole at night - you can see the photographs inside the hide.
Since then, a few fortunate guests have witnessed a lion kill against the camp fence and our friend, Kaja Voth, saw two leopard cubs in a tree in front of her cottage!  
The second hide faces west and is located at the other end of the camp...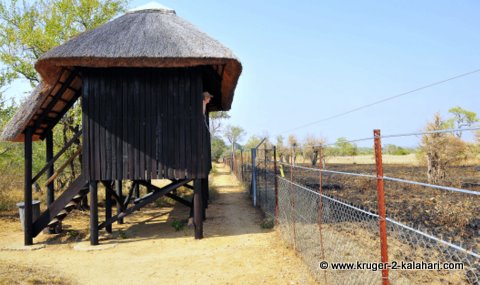 This page has been created to allow visitors to post their special stories and pictures for others to see.
The photographs should be taken in the camp or within the Talamati area.
Visitors to this page can then comment on, discuss and rate each picture and story.
Have A Great Story About Your Stay at Talamati Camp?
Do you have a great story to tell and photographs to show about your stay at Talamati Bushveld Camp? Please Share them!
What Other Visitors Have Said
Click below to see contributions from other visitors to this page...

The Talamati plains

The area around Talamati is lush all year round and this draws the zebras and antelope making winter the ideal time to visit this camp.
---
Return from Talamati to Kruger Park page