Safari Hats
There are many types of safari hats available from the old style Pith Helmet to hunter's hats. They are also made from different materials such as leather, straw and cotton.
We wouldn't recommend the old 'pith helmet' as it is heavy, hot and uncomfortable!
Your hat's primary function is to protect your head and eyes from the sun. The hat should also 'breathe' and not keep hot air under it - most leather and cotton hats nowadays have breather holes or mesh.
We like wearing caps as they are light, affordable and comfortable. The leather hunter's hat tends to be heavy and expensive.
We have caps from the Kruger Park (this one is for the Olifants wilderness trail)...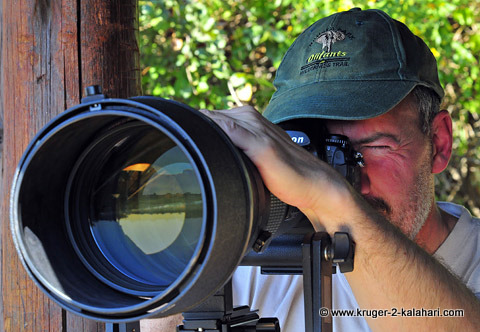 and from Etosha...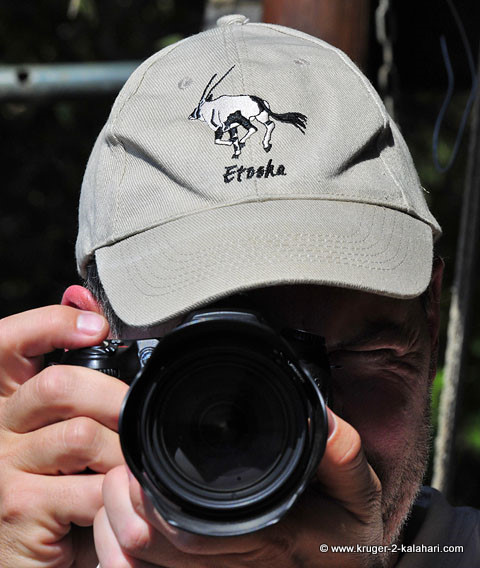 The Kruger and Etosha shops have a good selection of caps. In addition, the Kruger shops stock the leather hunter's hats and straw hats for ladies.
In the summer months when the sun is very hot and we are walking around the camps we will wear hats that provide protection of the neck and ears as well by having an all-round brim...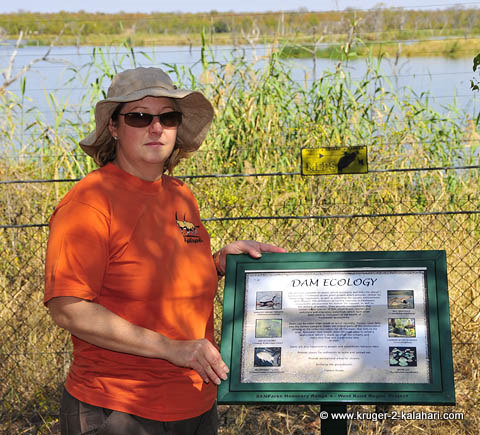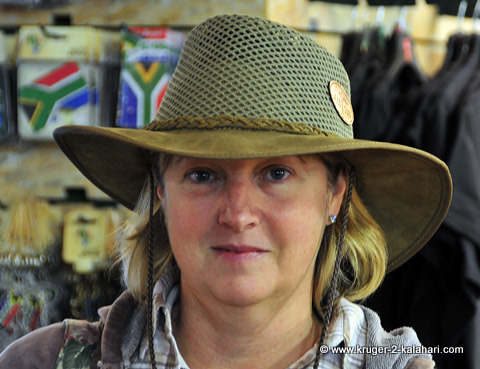 If you don't like caps or hats you could get a peak like this one from Etosha...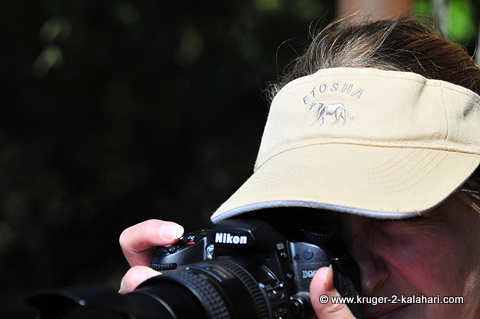 We also wear bandanas when it's very hot, especially when taking macro photographs. The bandana absorbs the perspiration and prevents it from running onto the camera and lens. Most hats are too thin and cannot absorb all the perspiration.
If you forget to bring a hat don't fret as the shops in the game parks have a wide selection of caps and hats...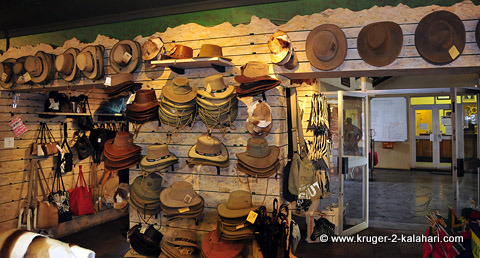 For the biggest choice of hats you should visit the shop at Twee Rivieren in the Kgalagadi, the shops at Namutoni, Halali and Okaukuejo in Etosha and the shops at Skukuza, Satara and Lower Sabie in the Kruger Park.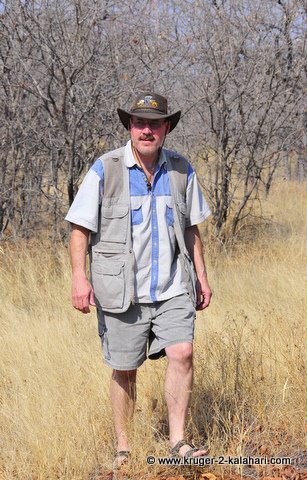 ---
Return from Safari Hats to Safari Gear
---
---

To make a safari rental booking in South Africa, Botswana or Namibia click here
---