Safari Camera Traps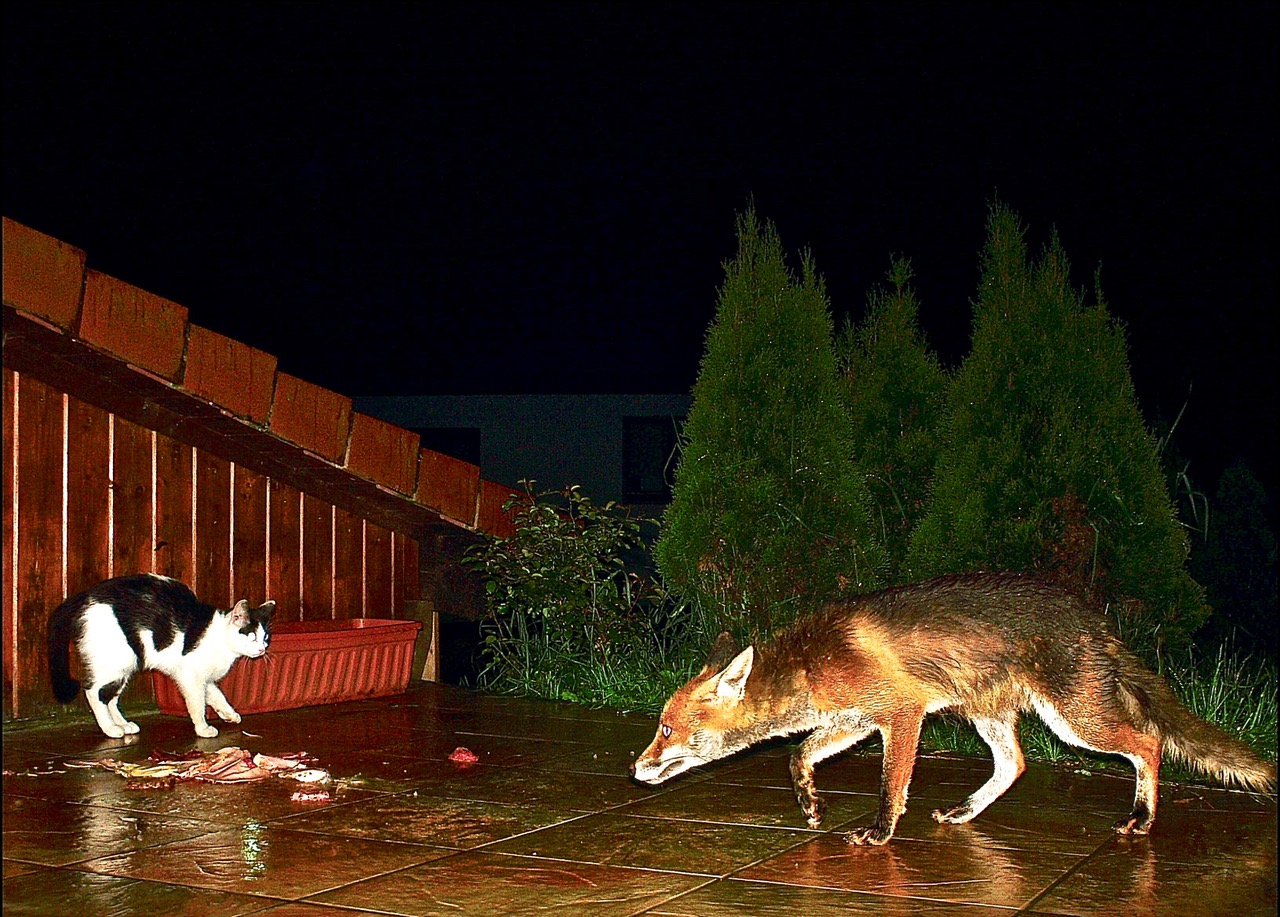 Cat and fox
I received the following email from Klaus Schindler about his recent visit to the Kgalagadi Transfrontier Park…
We just returned from a visit to Kgalagadi where we stayed at Kalahari Tented Camp and Mata Mata and it was fantastic as always. Years ago, at KTC (Kalahari Tented Camp) we got quite a fright. We were staying in one of the big family tents and the lock of the door was damaged, so we just pushed a suitcase against it.
One morning around 1 am we woke up and could hear heavy steps right in front of the door! The animal came from the left and walked to the end of the balcony, where it paused for a minute then slowly walked back to the left from where it came.
My wife had got hold of my hand, with the other I grabbed a pepper spray. I said to my wife "tomorrow we'll see what it was", but no luck as heavy rain fell that morning and of course all spoors and tracks were gone after the rain.
It was either a lion or a hyena, but I think more a lion as the steps were heavy. Once back in Hermanus I immediately ordered a night camera, and now, whenever I go to Kgalagadi, Kruger and other parks, I mount the safari camera trap close to the entrance of the chalets or tents. 

Klaus sent us some very interesting photographs that he has since captured…!
Safari Camera Trap in KTC 
Yellow mongoose
Genet
Safari Camera Trap in Satara Camp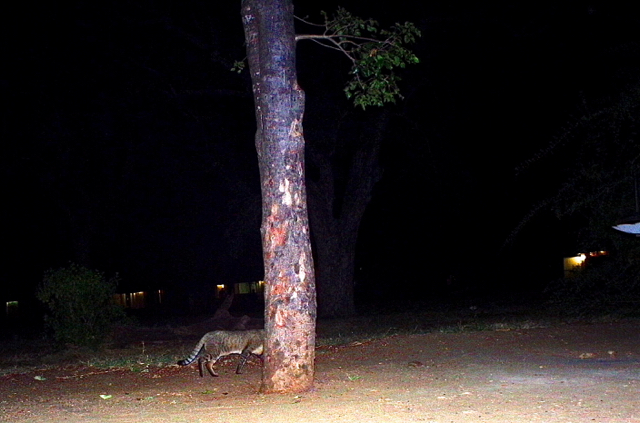 African Wild Cat - why did he have to walk behind the tree!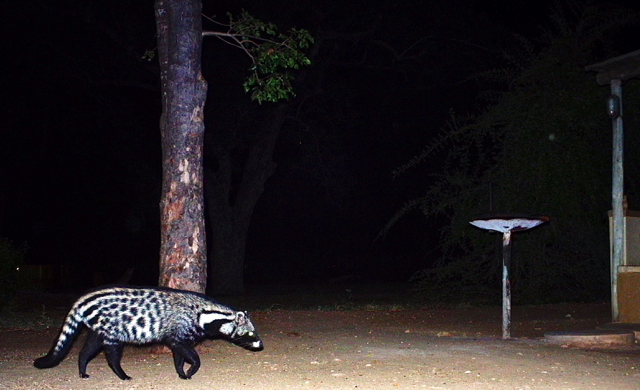 Civet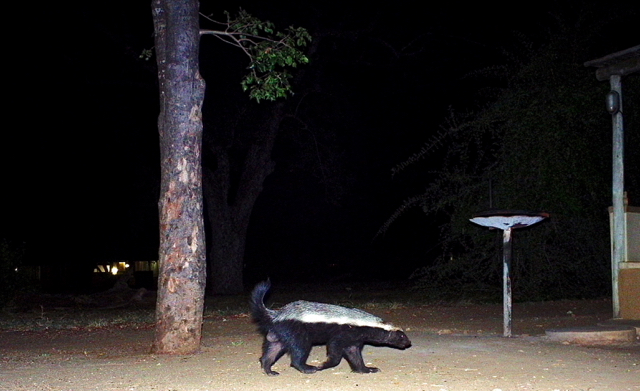 Honey badger
This got me interested in safari camera traps or trails cameras as they are also known.
There are basically two sensors commercially available for safari camera traps:
Active infrared (AIR) - creates a narrow infrared beam between two units and triggers the camera when a subject breaks the beam. The advantage of AIR sensors is that they can accurately control where an animal will trigger the camera thereby providing you with more control over composition.
Passive infrared (PIR) – is a one-piece unit that detects changes in heat across a wide area. The advantage of a PIR sensor is that it's easier to set up, doesn't require the subject to be in a specific spot and tends to be cheaper.
Klaus has the PIR sensor with flash and it captures colour images. Some camera traps shoot only black & white images and they don't have a flash.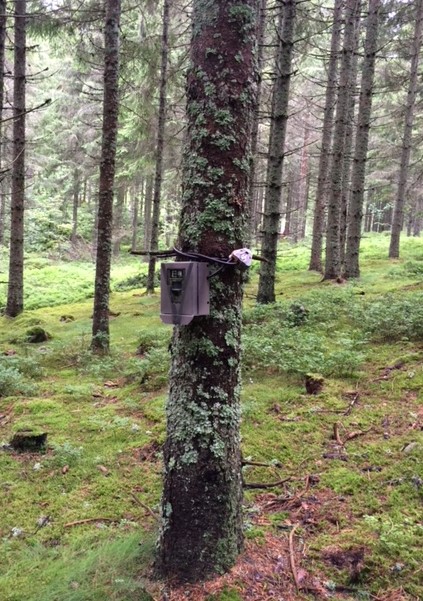 Camera trap in position in Germany
More Camera Trap Images 
Klaus captured these incredible photos of the interaction between foxes, cats and other subjects in Germany…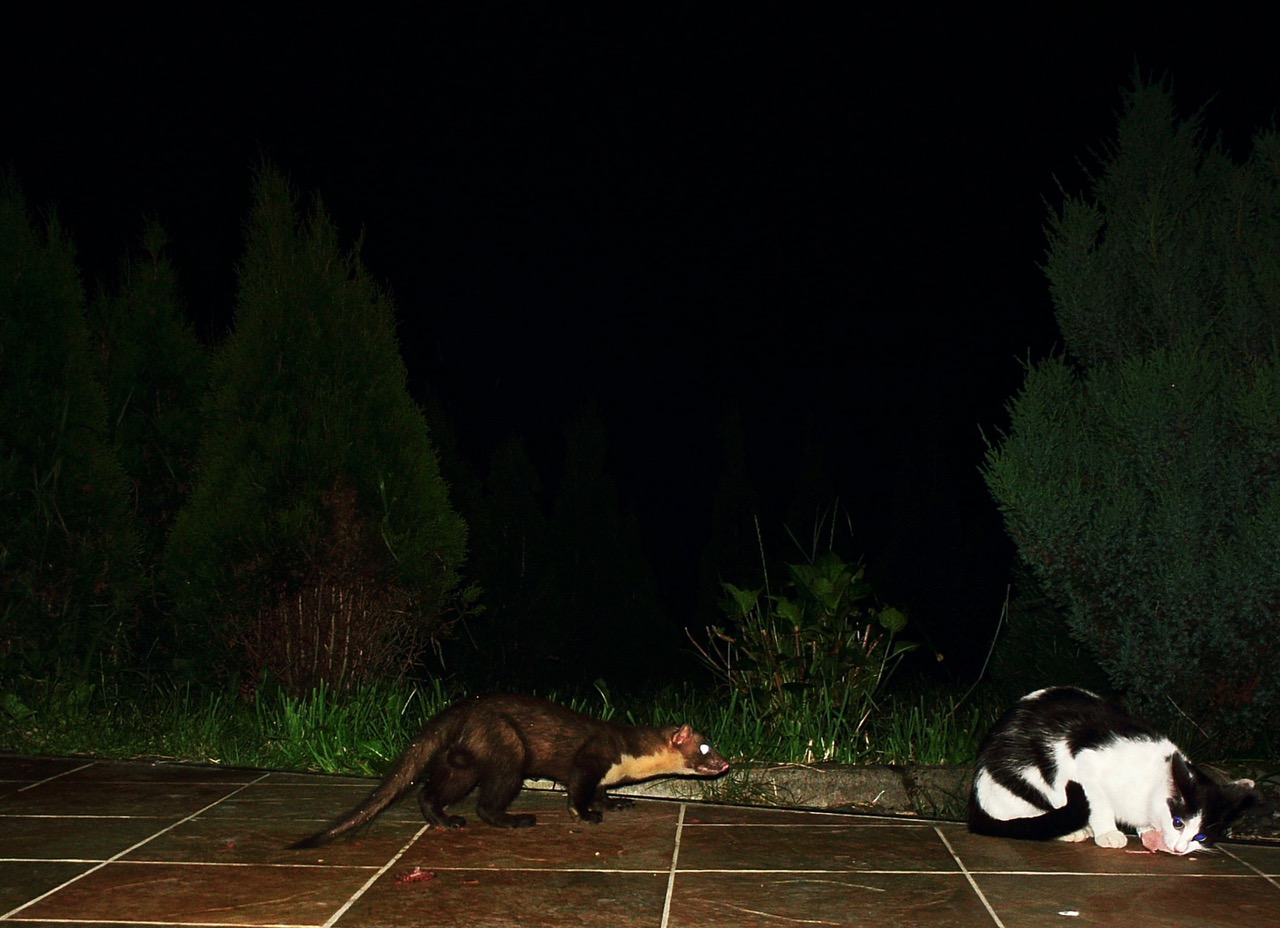 Marten and cat
Fox vs fox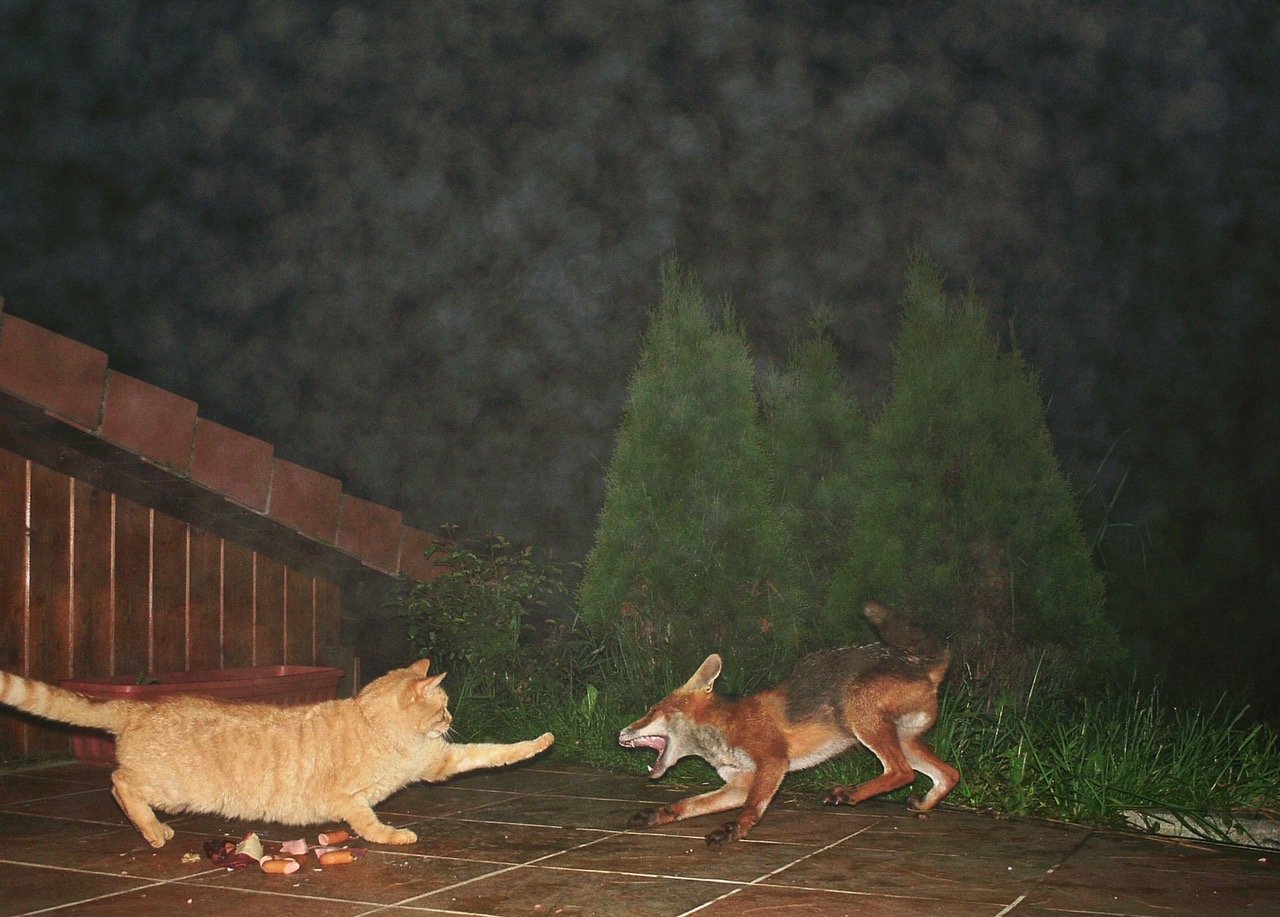 Cat vs fox
After the foxes, cats and martens have left the hedgehog makes his appearance...
---
Bio
Klaus Schindler hails from Germany's Black Forest. He arrived in South Africa 1983 and lived in the Northern Transvaal, working with the department of forestry as the assistant district forest officer and co-ordinator for wildlife management. He spent most weekends in the Kruger National Park, which was just one hour from where he lived.
He then moved to Tulbagh where he owned a small wine estate and guest house.
The past ten years Klaus has lived in Hermanus and is a full-time tourist guide at Schindler's Africa, offering tours to most areas of this stunning country but specializing in national parks and wine tours.
He also conducts tours to India's famous Corbett Tiger National Park and he's there on tours nearly every year.
Klaus has three favourite national parks in South Africa, namely Addo, Kruger and the Kgalagadi Transfrontier Park.
You can contact Klaus as follows:
Email: schindler@lando.co.za

Email: schindler@kapstadt.de
Tel:+27 (0) 832703449
Fax: +27 (0) 865121306
---
Return from Safari Camera Traps to Safari Photo Tips page
---
---

To make a safari rental booking in South Africa, Botswana or Namibia click here
---