Interview with Rob Scott, Publishing Editor of Camera&Image magazine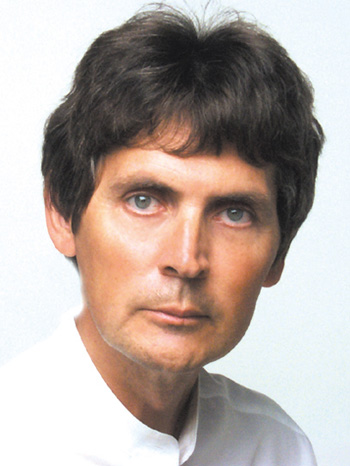 1. Rob, how long have you been the editor of Camera and Image magazine, and how has photography changed since you started?

Camera&Image started with an idea back in 1995 and was motivated by the longest photographic magazine to have been on shelf in South Africa. You might have remembered Creative Photography a magazine that I owe most of my early inspiration to.
It was not until July of 1997 that Camera&Image finally made its appearance and I have to admit that I had a very skewed idea as what had to be contained in a photographic magazine at that time, but it was a start.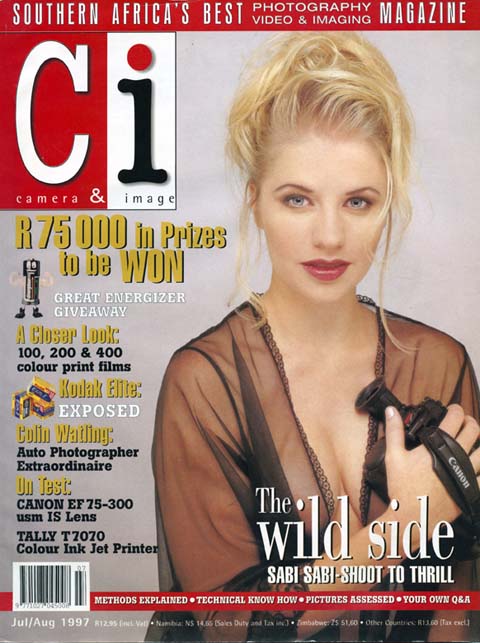 Camera&Image started in the film era where APS, the advanced photo system, had just made its appearance.
I have included advertisements from Kodak...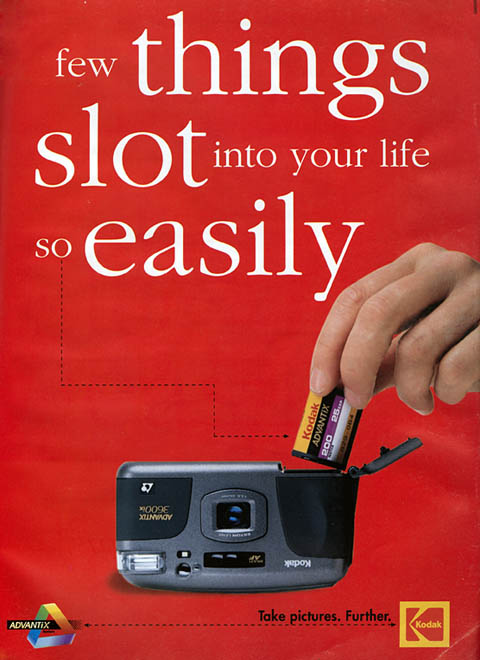 and Minolta...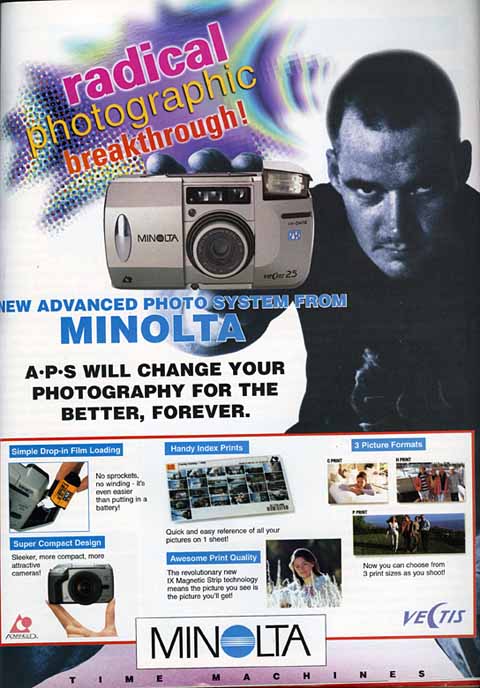 to give you an idea as to what this was all about.
If you were needing ID or passport photographs Poloroid were leading the way as it was instant with very little waiting before you could walk away with your pictures.
Polaroid was also very popular with professional photographers and was the material of choice for proofing before you committed your shoot to film.
The idea was that this would save you money and time on having to do a re-shoot and you could also produce an almost immediate proof to show your client, get his approval or to give you a preview of how your picture would turn out on film. It was very popular in the fashion industry and was used by most professional photographers in other disciplines as well.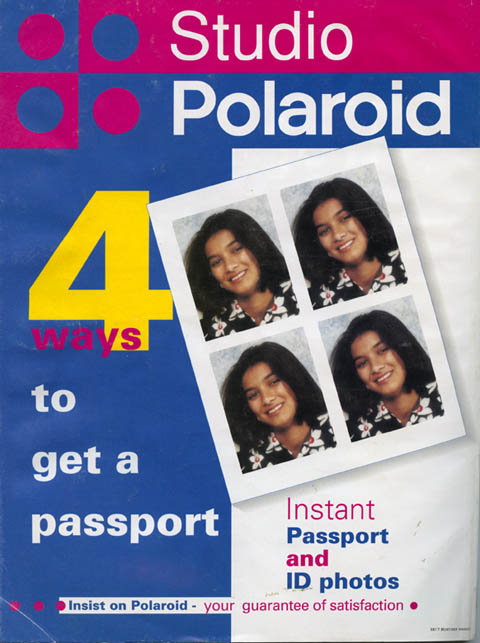 Today there is almost absolutely no mention of film being used at all however there are a few stalwarts who still use film but it is becoming more difficult to obtain and to get processed.
I still have in my possession one of the most magnificent film cameras ever to have been produced, the Mamiya RZ. I also still have a Canon EOS 3 in absolutely mint condition.
Remember the hype behind eye focus control, well this was the EOS3. Most companies who had their core business in film production have disappeared. I believe Konica was the first major producer to disappear followed by Agfa Film with Fujifilm and Kodak barely holding on.
If both of these companies were not involved with digital camera production and digital printing I suspect that they too would have disappeared. There are other film companies that have all disappeared but they were not amongst the major role players to begin with.
2. What is the overriding mission for the photography published in Camera and Image magazine?

Initially the overriding mission of Camera&Image was to motivate and to inspire its readers with world-class photography. To this day we still include the payoff line, The photographic magazine for creative enthusiasts.
I am also of the opinion that the standard of most photographs being produced in C&I are of a very high criteria but I suppose this could be construed and misinterpreted as bias towards my own magazine.
We remain open to all disciplines that embrace photography as an art form.
3. Do you use stock photos or do you work with various photographers to obtain your images?

We hardly have the need to use stock photographs as the authors of the articles that appear in C&I have produced most, if not all the photographs that are used themselves.
4. Are photographers still using portfolios to showcase their style? What are some do's and don'ts for compiling a great photography portfolio?

There is an old analogy that you will never be given a second chance to make the first impression and if your first impression is your portfolio you had better make sure that you wow your client.
Portfolios have changed somewhat since I practiced as a professional photographer. In my days the Internet was in its infancy and electronic media was still being developed.
Most professional photographers now have their portfolios written to a DVD or CD. Some of them being interactive with information that will link the client to himself or herself with a touch of a mouse button or a 3G mobile phone.
The design of the portfolio is very important and you would need to get this done professionally as the market today is so fierce that you will only have that one chance.
Gone are the days that a professional photographer would be seen with a tidy portfolio case under his arm strutting his stuff!
5. How many submissions from photographers do you receive on a monthly basis and what is the proper submission process or etiquette for a new photographer to get his work in front of a magazine editor?

We receive about two portfolio submissions a month from our readers. Most of them are received via the Internet.
The Internet has made it very easy for us to view and to assess work. We try and finalize the content of an edition in advance so hardly ever would a portfolio appear the moment it has been received unless it is that exceptional that we would try and hold a planned article back to include it in the current edition.
There is absolutely no set criteria for submitting your work and all that you need do is to mail us and from there we would give you direction. Initially low res JPEG images are preferable - after that we would tell you exactly what is needed.
6. If the photos are wildlife or travel related, should they include a story?

It is preferable that they include copy and captions as this makes it far more enjoyable for the readers to take pleasure and to understand the motivation behind the author. Most people who are new to photography would like to know how it was done and maybe to be given some tips or tricks that they may adopt in trying to produce better photographs themselves.
I have included a photograph that was taken by one of our readers that aptly demonstrates my point...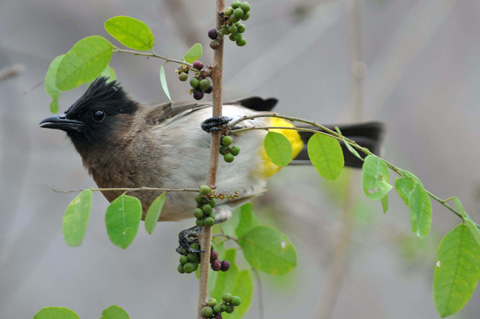 What did Gillian do to take such an amazing photograph?
7. If a talented amateur photographer were reading this interview today, whose goal is to make a career for them in the tough world of professional photography, what advice would you give them?

Professional photographers are a strange breed and most of them are reluctant to share any information with you. However there are some of them, especially the older more established photographers, who would be only too keen to help you where they could.
My advice is that you read as much relevant material as possible and ask as many questions as you can. The colleges and learning institutions would have some information available to you as they are in the industry that will assist in your preparation to take on the challenges of the real world of the professional photographer.
If you are planning on an apprenticeship with a professional photographer you had better make sure that you have some knowledge as to what would be needed from you. Amateurs who are just starting out have absolutely no chance at all.
8. A lot of magazines, like yours, are now available in web form. How does this platform-shift affect photographers? What new opportunities are available to photographers in web versions of publications?

There is absolutely no doubt in my mind that the web has affected the print media. However in our case most people still want to see good photography in print as other magazines such as National Geographic and similar magazines etc.
We have also taken the initiative to produce Camera&Image in web format that you may subscribe to and download. What I do like about web editions is that they may be made totally interactive with links that will take you to manufactures and suppliers websites or to photographer's portfolios.
This is a relatively new area for us but we are fully embracing it. In the short tem will print disappear? I should think not but then I have learnt to never say never.
9. What do you think about video in the new DSLR cameras, and how do you see it impacting photography? Do you think that video will absorb still photography, for example, editors telling photographers to shoot video from which they will extract stills or clips?

The quality of video being produced today from the current breed of hybrid cameras is absolutely outstanding. Will they replace a stand-alone video camera? At this stage I am reluctant to say.
As I have said in my previous answer, never to say never.
If you said 10 years ago that film would disappear you would have been laughed at. My personal feelings are that a dedicated filmmaker, excuse the term, would still like to use a dedicated camera for his or her work. Much the same for a professional stills photographer.
However he now has the choice and he may adapt his choice to his need, as both options are available to him or her. It is also possible to extract superb still images from the footage obtained from these cameras if they have that facility.
10. Can you give us a few examples of your favorite Camera and Image photo stories and tell us why you think they worked?

There are quite a few but those that stand out in my mind were produced by Jurgen Shadeberg, Roger Ballen, Patrick de Mervelec, Alf Khumalo and the husband and wife team of Roger and Pat De La Harpe. There were many more but these have cherry toppings.
Jurgen, as I termed him is South Africa's Cartier Bresson. What an amazing and outstanding photographer. An absolute gentleman and so keen to share his life and experiences with us.
Roger Ballen is also well known to us and has recently received a lifetime achievement award. Due to demand we recently ran his interview with us again.
Patrick de Mervelec is a French photographer who has been living and working in South Africa, is married to a South African lady and is a member of the Leica foundation in Paris. Patrick produced a few outstanding portfolios for us - Johnny Clegg...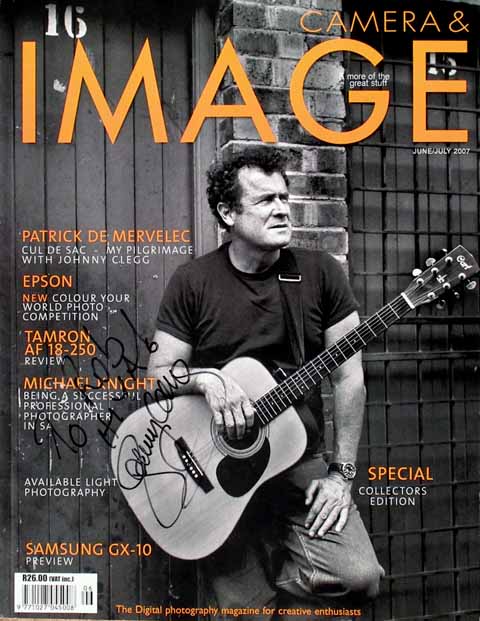 the Johannesburg Ballet and the last being the Gautrain project. I need say no more about Patrick as he has become a personal friend of mine.
Alf Khumalo, I absolutely love that man. Alf is a photojournalist who made his name during the apartheid era during the struggle for unity in our country. I have very many fond memories of Alf and what a role model he is for aspiring photographers in our wonderful, multicultural country.
I then had the privilege of interviewing Roger and Pat shortly after they launched their book on the African Wild Dog.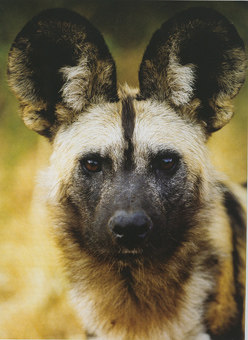 We were taken to Botswana and it was with the Wild Dog that I was able to do the interview. If you have not read this book I would strongly suggest that you do.
'In search of the African Wild Dog' is beautifully written and photographed by Pat and Roger.
In closing, one of the things said to me was. "If people can look at their world and treat it with care and treat each other with care, respect and understanding you can do a lot of that with photography…"
We have absolutely no doubt that Camera&Image is the magazine for outstanding portfolios and has been used to showcase some of the best works in our country and we are very proud of that.
11. Rob, you have included inspirational Christian articles in the past five issues. As a Christian I was pleased to see the articles but what has been the response from your readers?

As far as the world is concerned, this has been one of the worst things we ever could have done. But we are not of this world and God has honored our stand.
I have received far more positive responses than negative and daily we have been blessed. Believe me it has not been easy with some of our advertisers claiming that they will not associate themselves with Camera&Image as this is not a Christian magazine and they do not want to be seen aligning themselves with us as they would be offending people from other faiths and are so afraid of losing sales.
There is only one God and that is the God that died for us and rose from the grave. God has put a very definite calling on my life and that is to reach those in a way that they who would not have been reached in any other way. This is one of my callings and I will stick with it.
God's word says in Mathew 10:32 Everyone who acknowledges me publicly here on earth, I will acknowledge before my Father in heaven. My love and stand for God is far more important than anything that I do here on earth.
Eternity is a long, long time and I am assured of my eternity. We can live without God but are we prepared to die without him?
Our life here on earth, in the greater scheme of things, is shorter than a millisecond!
12. As Christians, most of us know that it is our responsibility to follow Jesus' command to go into the entire world and preach the gospel to everyone (Mark 16:15). For many Christians that's a terrifying thought - talking to strangers about Jesus Christ! When and how did you realise that you had the ideal opportunity to do this through your work?

As I have said in my previous answer, there is a definite calling on my life and the life of Camera&Image. Every photograph that is now produced in Camera&Image will glorify God and his creation.
I need say no more. We will not tempt others or lead others astray by publishing nudity. I know I did in the past but no more and to God be the Glory!
13. What can we look forward to in Camera and Image in the coming year?

One of the most exciting things to happen to C&I has been the inclusion of Tristan Hall and Greg Wrench to the small team at C&I. Both these brothers are wonderful Christians and God has been giving them a vision for C&I. All I can say is watch this space.
Camera&Image will be the best photographic magazine to ever be produced in our country. Even as I write this they are in Germany at Photokina, gathering relevant information for us.
14. Any parting advice or inspiration you would like to share?

Be true to yourself. Live a Godly life and concern yourself with others who are less fortunate than you.
There are no short cuts in life. Be diligent, work hard and worship God with your whole heart. Do everything as if you were doing it unto God.
May God richly bless and protect you and your business and thank you for allowing me to share my love for our God and my passion for what God has allowed me to do through C&I.


Robert Scott was the Publishing Editor for Camera&Image magazine.
---
Return from Rob Scott Interview to Interviews Page
---
---

To make a safari rental booking in South Africa, Botswana or Namibia click here
---