Mtomeni Camp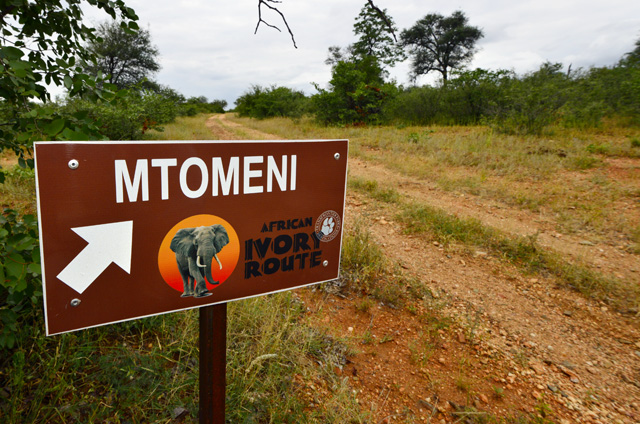 Mtomeni Camp forms part of the African Ivory Route and is situated in Letaba Ranch, which is a Big Five Reserve 42km from Phalaborwa. It's a game rich area because the fences have been dropped between Kruger and Letaba Ranch.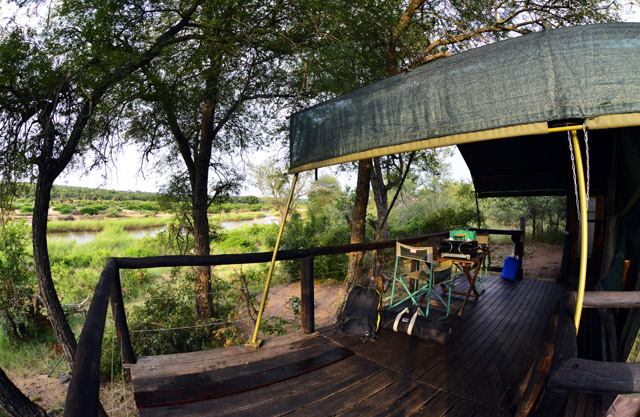 This rustic self-catering tented camp is perched on the banks of the beautiful Letaba River, which flows into the Kruger National Park.
The camp is nicely laid out, giving you an eye-level view of the river and surrounding bush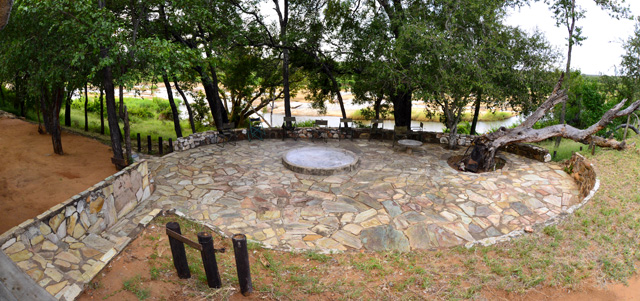 The main communal area has a kitchen and dining deck with large table and chairs and a beautiful view over the river. The kitchen is fully equipped with crockery, cutlery and pots. It also has a gas hob, fridge and freezer, the camp does not have electricity, so paraffin lanterns are provided.
The braaing and boma area is in a large open space which is just a few steps away from the dinning deck and also has a great view over the river.
Mtomeni has five tents with large wooden decks, each tent has two ¾ beds, en-suite bucket shower (there is not hot water linked to the shower and a kettle has to be boiled then the bucket is filled, hoisted up and walla a shower) and toilets and all the linen and bedding are supplied.
All the tents have a view over the Letaba River and are shaded by large trees and are linked to the main area by gravel pathways and a small wooden bridge.
Tents 4 and 5 each have their own kitchens, with a small supply of cutlery and crockery but most of it is at the main communal area if you need anything. These two tents also have their own braai area next to the tents...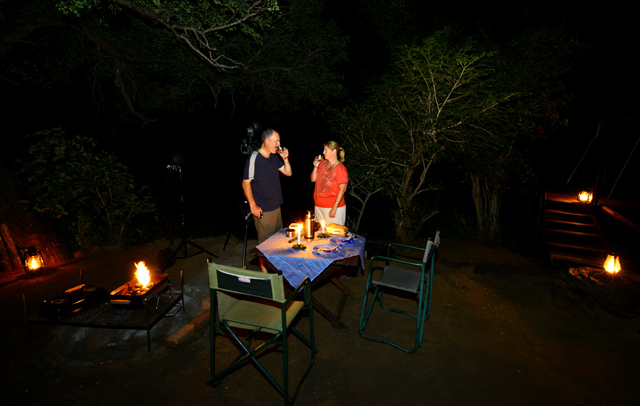 ---
Should you wish to get the eBook, click on the book cover above, then click 'Add to Cart' where you'll see a button called 'Add Promo Code' - click on it then add the word K2K and the 33% discount will be automatically applied. This code is valid until the end of the month, so don't delay!


"...the majority of images are really impressive, each chosen for a practical reason, sometimes annotated to stress a point.

The authors clearly know what they are doing. For decades they have mapped their sightings, and in explaining how they achieved their images, they're sharing invaluable tips on understanding wildlife behavior, reading the signs and getting yourself in the best position for the shot. There is a phenomenal wealth of information here; real substance."


- Craig Rix, Editor,Travel Africa Magazine, UK
---
What to do round Mtomeni camp
Mtomeni is accessible by car so you do not need a 4 X 4 because the roads in the park are in good condition, but no self-drives are allowed in Letaba Ranch due to the rhino poaching.
There are guided game drives and guided walks for guests who would like to explore the Great Letaba River and surrounding Park.
The bird life round camp is great, we photographed a Giant Kingfisher sitting on a dead branch just in front of our tent, woodland kingfishers, fish eagles and many other birds.
It is also a hot spot for African Wild Dog; because the camp is unfenced there is frequent animal activity in camp during the night and large herds of elephant and buffalo can be seen from time to time near the camp and it's for this reason that guests need to be escorted to and from their tents when going to the communal area at night.
The animals were scared of vehicles when we visited in 2013 as trophy hunting had been allowed in Letaba Ranch but we heard the hunting was stopped in 2015. 
---
For more information on Mtomeni camp please click here.

---
Return from Mtomeni Camp to African Ivory Route page

---
---

To make a safari rental booking in South Africa, Botswana or Namibia click here
---