Motswiri Private Safari Lodge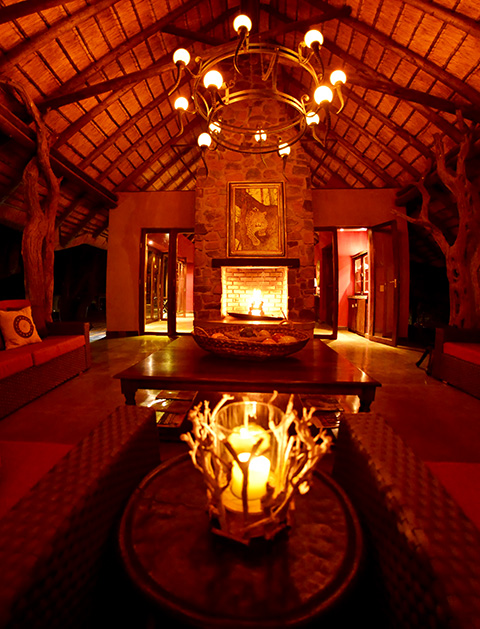 Location:
Motswiri Private Safari Lodge is located on the western side of Madikwe Game Reserve in the North West Province with access to the lodge via the Wonderboom Gate.
About Motswiri private Safari Lodge
This cosy and comfortable five star lodge has a homely feel that offers both privacy and tranquility. The name Motswiri means 'Leadwood' and you will find many in and around the lodge and throughout Madikwe.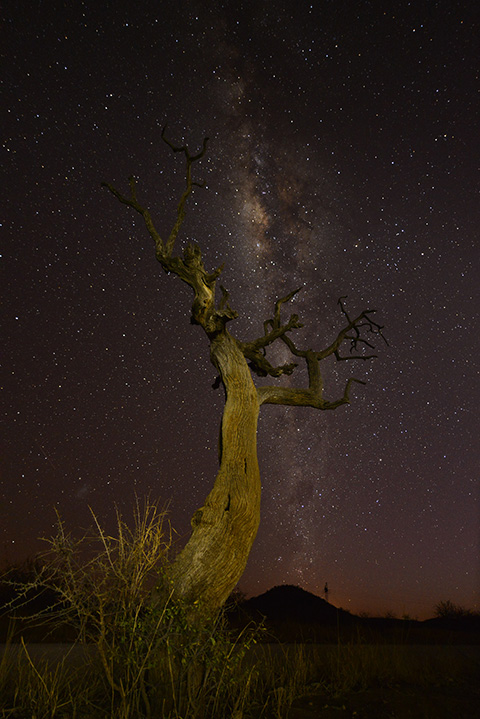 When we arrived, Geraldine and Coenie warmly welcomed us then showed us round the lodge.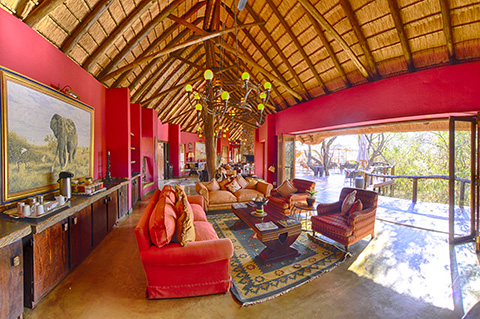 As you enter the main lodge you walk into a reception area with lounge on one side and dining area with fire place on the other.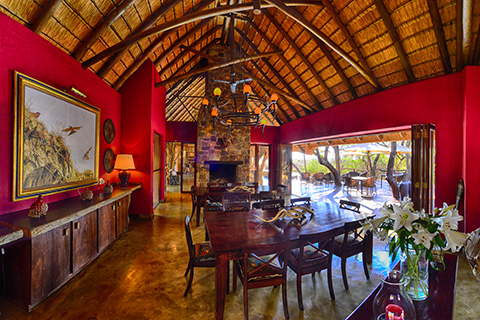 Wooden glass doors lead into an outdoor lounge with fireplace and lovely carved wooden bar area, also under thatch, while glass folding doors from the lounge and dining area lead onto a large wooden deck.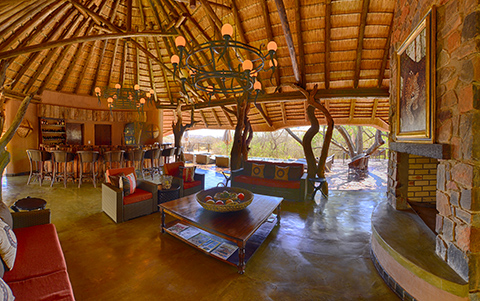 This area has a rim flow swimming pool with sun loungers, table and chairs overlooking the waterhole.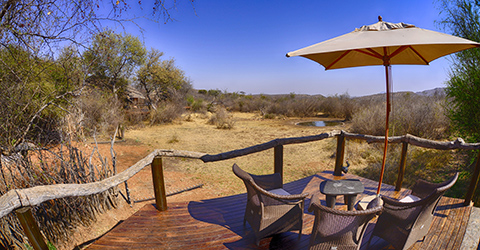 The small waterhole is often visited by herds of Elephant and other game.
We just missed 4 wild dogs on our last night because we were on a game drive but we did get the leopard on our second visit to the lodge...!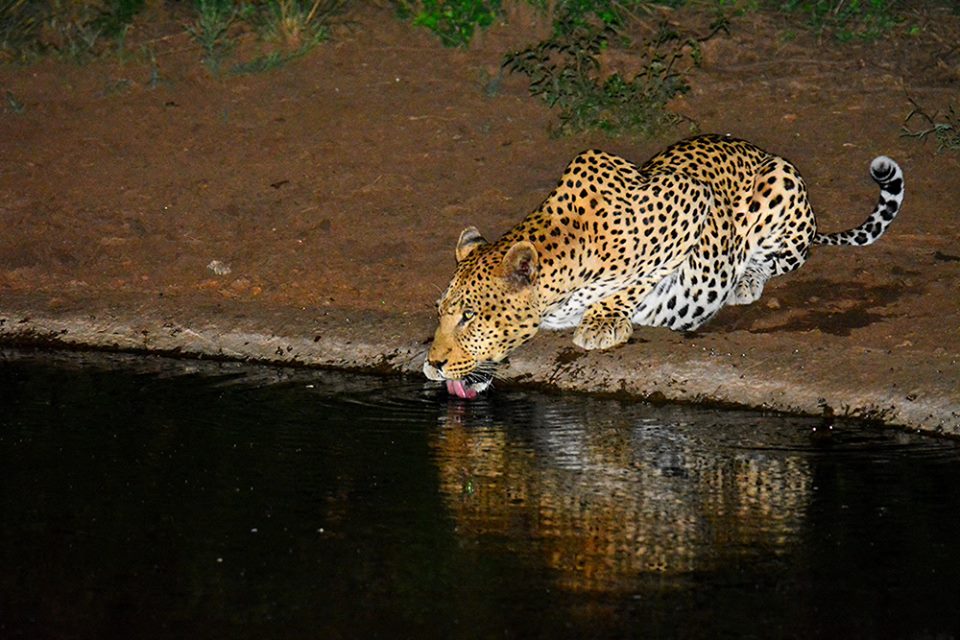 Food & Drink:
We had high tea/lunch at 2pm, which was our first meal at the lodge: open beef sandwich with both a summer and beetroot salad, followed by peppermint crisp tart and for dinner we had a scrumptious lamb dish.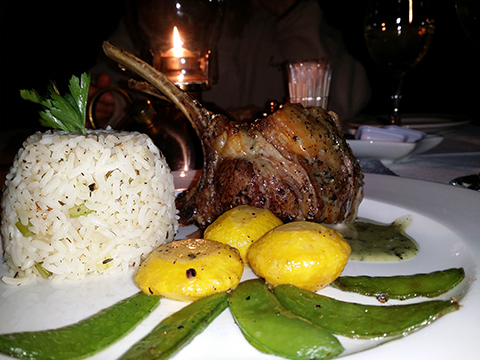 We were well fed and all our meals were great. Thanks to Frans their new chef who worked hard at making every meal a treat.  All our meals were served outside on the deck due to the stunning weather we had.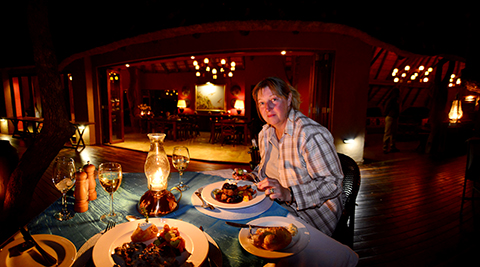 The dinner that stuck most in my mind was our boma meal - Ravioli with blue cheese sauce, venison wrap or grilled kingklip and to finish it off we had crème caramel.
After returning from the afternoon game drive, guests meet in the bar lounge to chat about their experiences and have a drink before eating dinner.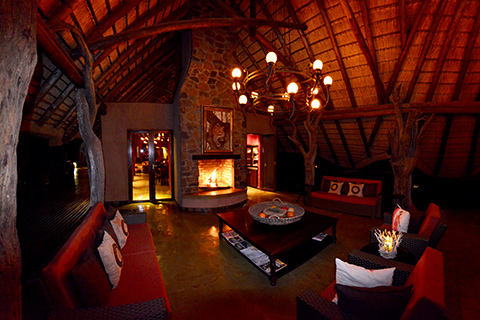 Accommodation:
There are 5 standard villas and one family villa which are all nicely spaced from the main lodge. Villas 1 and 2 are on the right of the main lodge while 3 to 6 are on the left.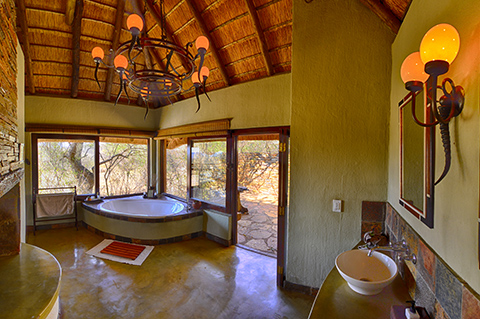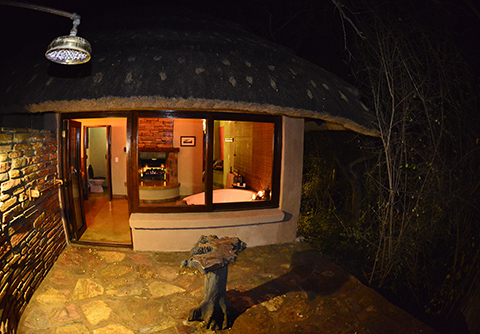 All 5 villas have en suite bathrooms, with large bath tub, twin wash hand basins, an outdoor shower and separate toilet; a desk, cupboard with a safe inside, tea and coffee station, air-conditioning plus a ceiling fan.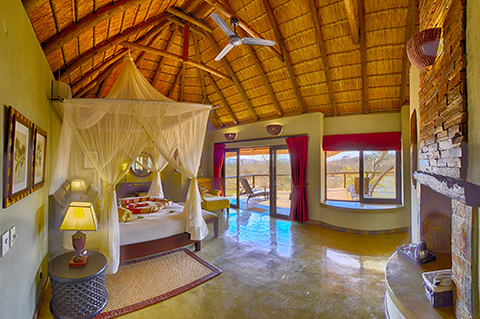 The rooms themselves are large with either twin beds or king size beds, an open gas fire place heats both the bathroom and bedroom; glass doors lead from the bedroom onto a large wooden deck and ours had a super view of the waterhole. Each villa has loungers and a small table on the deck.
Villa 6 - the family unit is a self-catering unit; it has a kitchenette with fridge and freezer, gas stove, microwave oven, cutlery and crockery.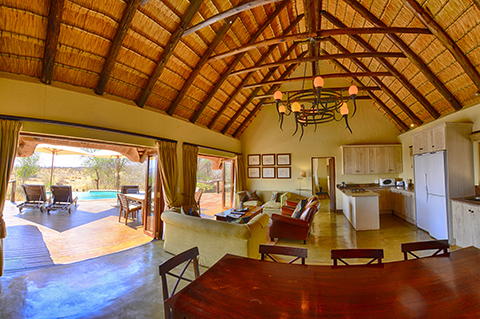 The lounge and dining area have folding glass doors that lead onto the large pool deck with a large table and chairs and a few loungers.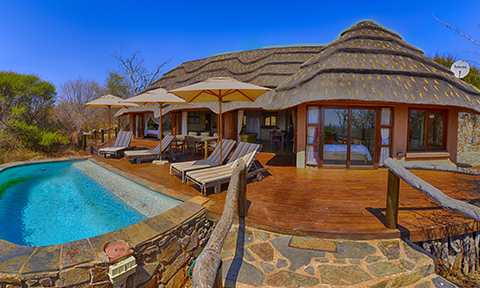 The 3 separate bedrooms each have an en-suite bathroom, a large bath tub, hand basins, outside shower and separate toilet.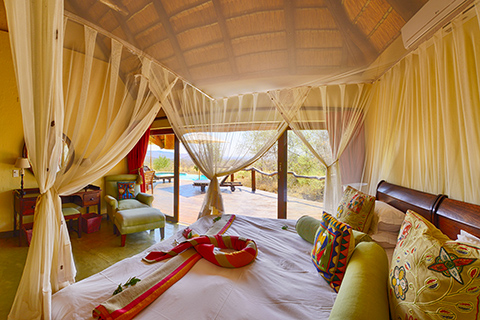 Activities at Motswiri Private Safari Lodge:
Our field guide Coenie was great - we went on both the morning and afternoon/evening game-drives in open game-viewing vehicles. 
Not many people get to photograph the sunrise from one of the viewpoints but Coenie goes the extra mile and volunteered to get us to Nick's View before the sun rose!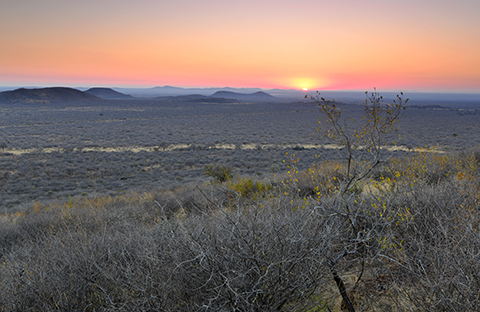 Our bush sun downers and drink stops at the different vantage points were most enjoyable.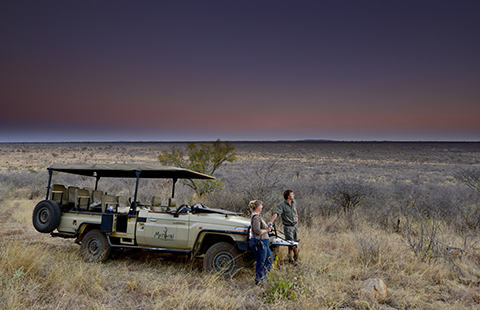 Sightings: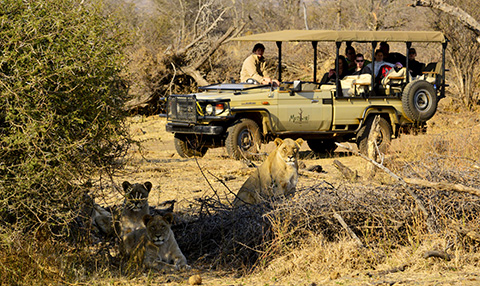 We saw the Big 5 plus cheetah during our 3 days at the lodge. This included two lovely sightings of black rhino!
The first one was a hit and miss with a male rhino that ran away but the 2nd one was a female with her calf and they charged the vehicle….then she charged an elephant with her calf, the rhino was letting everyone know she was the boss but it was very funny seeing the huge elephant run away from her!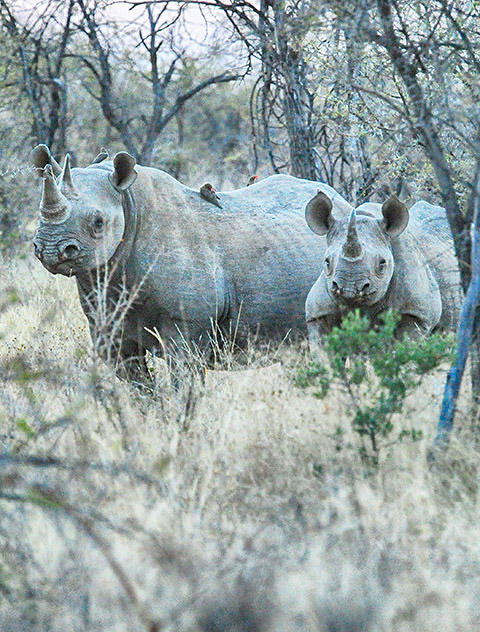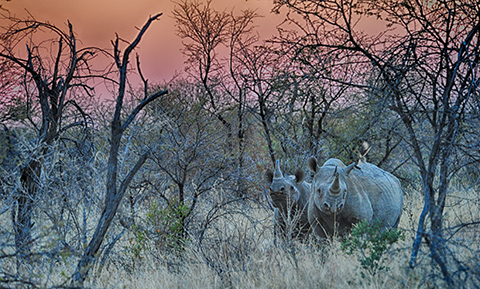 We also had two leopard sightings but again these elusive cats did not want to be photographed….maybe next time.
Thank you to Geraldine, Coenie, Frans and all the staff who made our stay a memorable one, we look forward to seeing you all again.
---
For more information or to make your booking, please click here
---
Return from Motswiri Private Safari Lodge to Madikwe
---
---

To make a safari rental booking in South Africa, Botswana or Namibia click here
---