Interview with Martin Harvey - Internationally Acclaimed Wildlife Photographer
1. Hi Martin. How and when did you get started in wildlife photography?
I was working in conservation and at times had to do slide shows to show the public the work that we were doing and from this started to take pictures. After a few years started to sell pictures and then decided to try and make a living this way.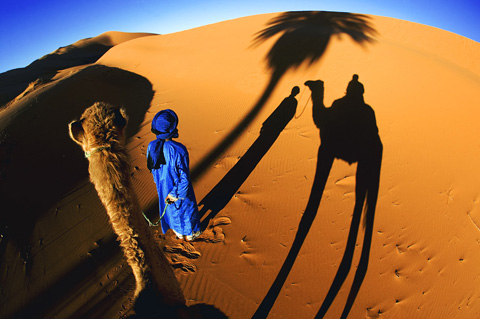 2. People like to talk about 'lucky breaks' but I think it's more hard work and passion that leads to a breakthrough to becoming a professional photographer. You seem very passionate about animals and the wilderness - when did this passion merge with photography?
Conservation and wildlife has been a passion right from when I was a child. I never wanted to be anything other than a game ranger and wildlife photography combines 2 interests of animals and photography.
3. You seem to be a generalist photographer, unlike many other professionals who have a very specific niche, such as birds or macro. You tend to photograph everything relating to wildlife, travel, landscape and even aerial - do you have a favorite area or a particular passion within these areas?
I think if I were too specific it would become boring. Plus you are more marketable if you are a versatile photographer. So over the years I learnt how to photograph people, light with studio lamps, and aerial photography.
4. Before compiling the questions to this interview I went to find which book of yours I had in my library - I found Africa Continent of Contrasts and African Predators. Are these books still in print?
No these books are not in print. The only book I still have in print is called "Gorillas, the gentle giants".
5. The professional photography market seems to be moving away from image and book sales to photographic workshops and e-Books. Have you found this to be so with your business?
I think that wildlife photographers all over are finding it increasingly difficult to make a living out of selling wildlife pictures so many people are diversifying – for myself – I have diversified into shooting video.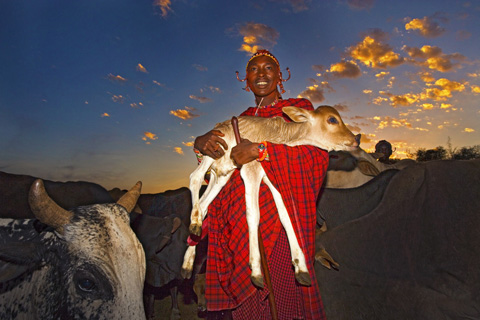 6. If found two images in Africa Continent of Contrasts to be most appealing - the cover photograph of two elephants against the sunset and the zebras walking through a dust storm. Both were taken by you in Etosha. What are your favorite spots / waterholes to photograph in Etosha?
About 8 years ago I spent a lot of time working in Etosha – I can't remember the names of the waterholes off hand, but as a general principle I would be there at the height of the dry season, September / October and then spent a lot of time waiting – I read a lot of novels while sitting in Etosha!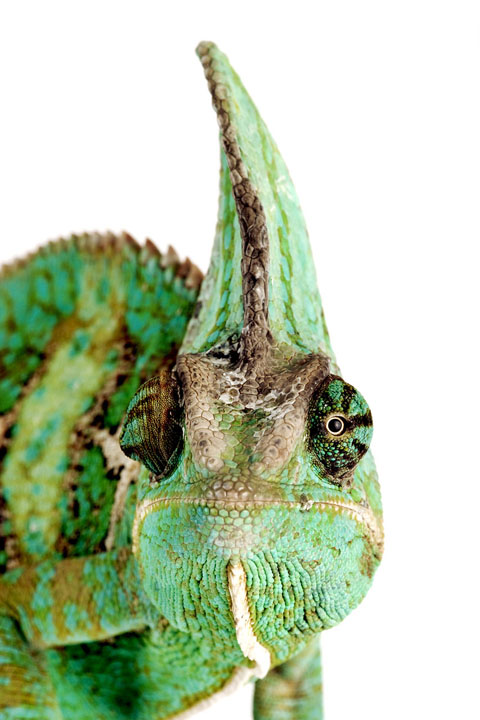 7. Does photography in Etosha provide any unique challenges - the white backgrounds at some of the waterholes for example?
No not really but, the light is a bit problematic throughout Namibia and Botswana in the late dry season as all of the dust and smoke in the air tends to make the light soft in the mornings and evenings to such an extent that sometimes pictures taken of animals in the distance are really quite unappealing.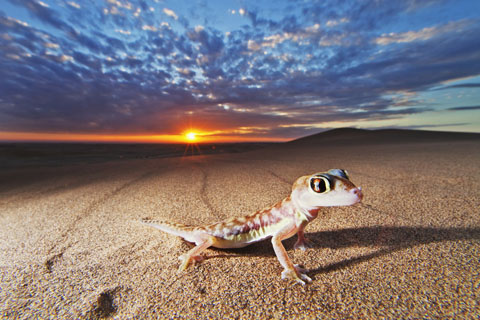 8. My wife and I stopped visiting Etosha in 2002 but then we started going back after we bought the May 2008 issue of Africa Geographic simply because of your superb photograph on the cover - the lioness taking down a female kudu at a waterhole in Etosha. It's every wildlife photographers dream to get such images! Can you tell us how you got such an impactful photograph?
This was one of those lucky times, we saw this lioness hunting at a waterhole. She was obviously very hungry and had quite a few missed attempts, sometimes chasing away from the camera etc.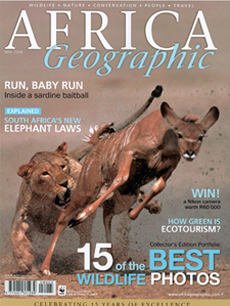 It was in the days of motorized film cameras and I was sure something interesting was going to happen, so I had a new film in the camera and just waited and waited. It was pure luck that on the one occasion she came directly towards me chasing this kudu.
9. Most people love photographs of predators and your book African Predators provides some outstanding photographs. There are, however, thousands of photographs of the big cats but not that many of the smaller cats such as servals and caracals because they are so difficult to find. What challenges did you face in finding and photographing these small rare cats?
All of the small cats I had to photograph in captivity as it really would be impractical to try and find these animals in the wild. They are just too secretive.
The only small cat pictures that I have seen in the wild are Serval from Maasi Mara and African wild cat in the Kalahari.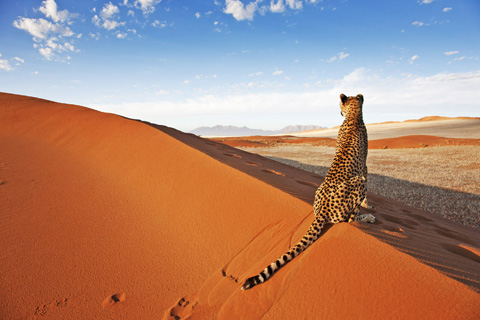 10. Before you go out on a photo safari each day have you planned your route and what animal/s you are wanting to shoot?
These days I seldom if ever go to a game reserve and drive around without something specific in mind. I would prefer to go to Amboseli to photograph elephants or the Mara for the migration or Rwanda for the gorillas.
I go to a location with a very specific objective having said that, if something else is there, I will photograph it as well.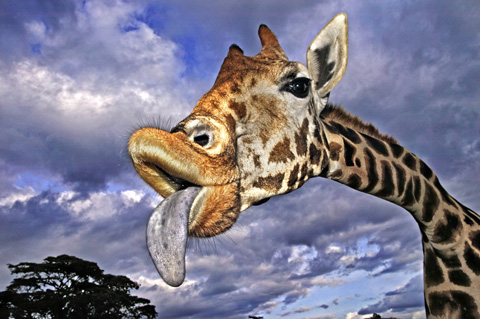 11. Martin, you have photographed in over 40 countries around the world. Do you have any favorite places or locations that keep drawing you back?
Probably my least favorite location is any form of rain forest as every insect in creation seems to want to eat you. I love deserts, with probably my favorite country in the world being Namibia.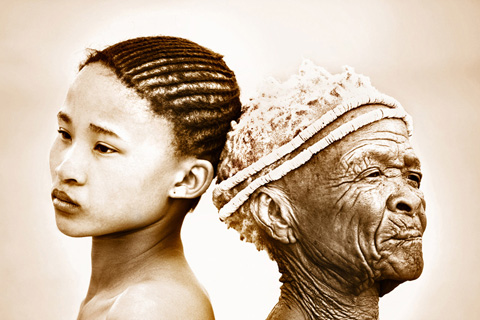 12. Some photographers see Photoshop as a necessary evil and they would much rather be out shooting in the field than editing while others love post processing their images. How do you feel about the digital darkroom?
I consider myself digitally challenged so tend to outsource my processing, HDR's etc. however I do think it is important for any photographer to keep up with new technology and techniques.
So although I might not be able to do an HDR in Photoshop, I do know what I want and how the picture should look.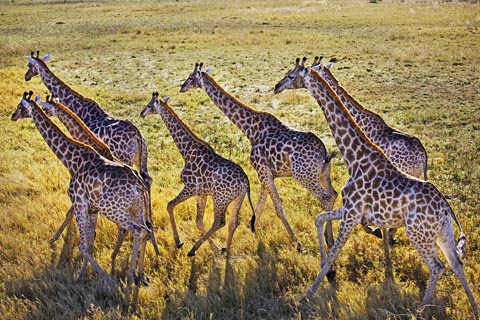 13. Photo equipment is important but some photographers are obsessed with having the latest body or lens. The camera manufacturers are partly to blame as their advertising says, 'if your photographs are just average then this new piece of equipment will change all that!' Where do you think a person wanting to improve their wildlife photography should focus their time, effort and money?
Well yes and no, I do think many photographers get too obsessed about whether Canon is better than Nikon or this lens is better than that. However new technology such as the improved noise control in the latest digital cameras opens up new opportunities.
So yes don't get too obsessed with camera equipment – spend money on traveling and upgrade when you have a specific need.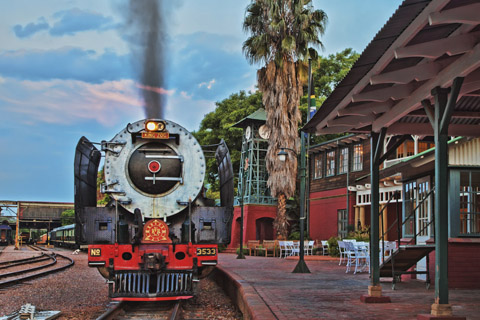 14. Martin, what is you key piece of advice to someone wanting to take their wildlife photography to the next level?
Dogged persistence !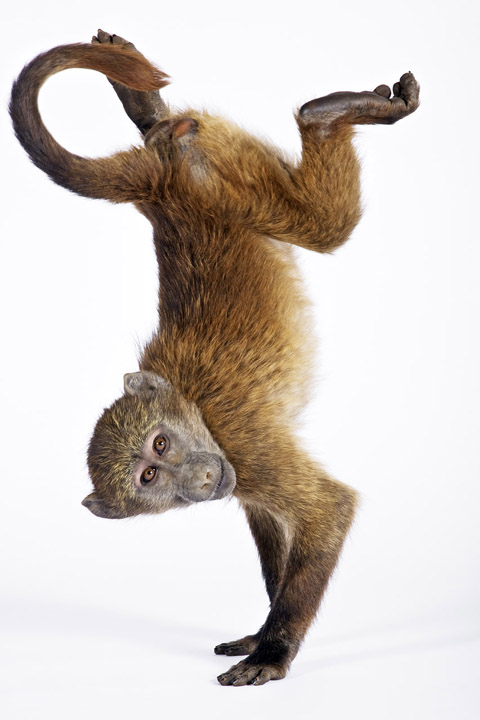 15. Any new books or projects coming up that you would like to mention?
No, as mentioned I am moving into video and this is taking up all of my time at present.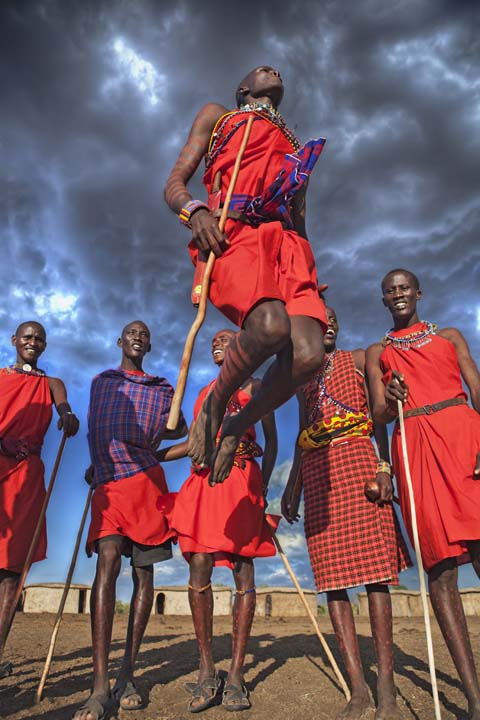 ---
About Martin Harvey...
South African based Martin Harvey is an internationally acclaimed photographer who has an extensive stock photography library consisting of Wildlife, Travel, Landscape, Aerial and Commercial Photography.
Stock photography coverage includes wildlife, travel, aerial, landscape, domestic animals, commercial and indigenous people from more than 20 different African countries. The photographic library also includes a smaller selection of images from Asia, Australia, Antarctica and South America.
Recent clients include WWF International, Sky TV and National Geographic TV, Incredible India Tourism Board, Emirates Centre for Wildlife Propagation UAE and Tourism Development and Investment Company UAE.
Martin uses the latest Canon digital cameras and lenses available to ensure optimum image quality. Images are shot in RAW format and can be supplied as RAW files or processed to the client's requirements.
Situated in South Africa and with extensive experience of having travelled and photographed at locations throughout Africa, Martin is ideally experienced to undertake photography commissions and assignments.
He has worked in countries as diverse as Morocco, Gabon, Cameroon, Central African Republic, Congo, Namibia, Botswana, the Middle East and South Africa. He has expertise in photographing wildlife, wildlife capture, aerial photography, environmental issues, landscapes and people, accommodation interiors and lodges, pets and domestic animals.
To see more of Martin's superb images please visit his website
All images copyright Martin Harvey
---
Return from Martin Harvey to Interviews page
---
---

To make a safari rental booking in South Africa, Botswana or Namibia click here
---