Kruger Trip Report - September 2013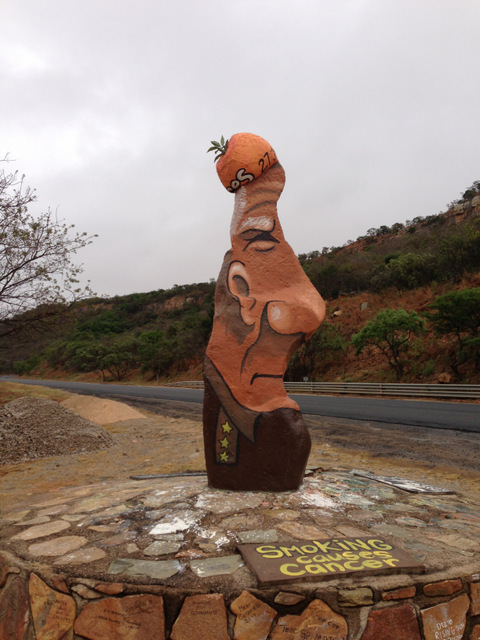 Old Joe - the famous rock found along Schoemanskloof that is painted by the locals
This was a great trip to the Kruger; we had three wonderful nights at the Protea Hotel Kruger Gate. 
We left a hot Gauteng for an even hotter Kruger Park, with temperatures varying between 15 degrees celsius in the mornings and reaching highs of 37 degrees celsius, with hot dry winds.
Our trip started as usual early on the 19th September but this time we left at 2am in the morning as we had to make a stop along the way to collect our iphone charger from the Protea Nelspruit hotel.
The N4 was a good drive but loads of mist, so driving at that time of the morning one needs to drive carefully. The mist was the worst around Witbank, which is a change because normally Belfast is the misty area.
The road from just outside Nelspruit to Malelane Gate has construction work as they widen the road and even at that early hour round 6am there were long stop-starts, so you need to allow more time for these delays. 
We arrived at Malelane Gate at 6.50 am and took a slow drive up through the park on the H3 main road towards Skukuza.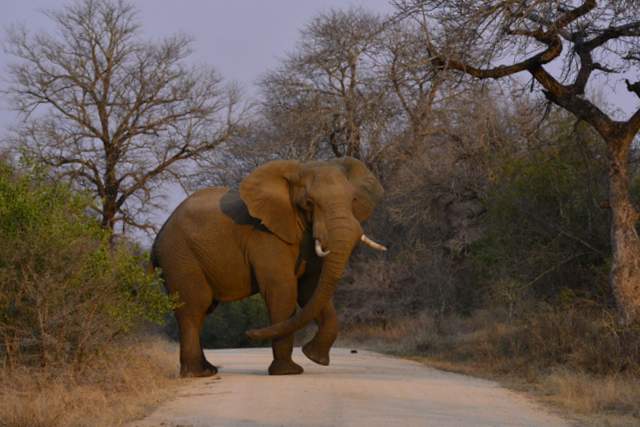 Our first lion sighting of the day was just left of the intersection of the H1-1Napi road and the H3.
We saw a lioness lying under a large boulder that looked like a tooth!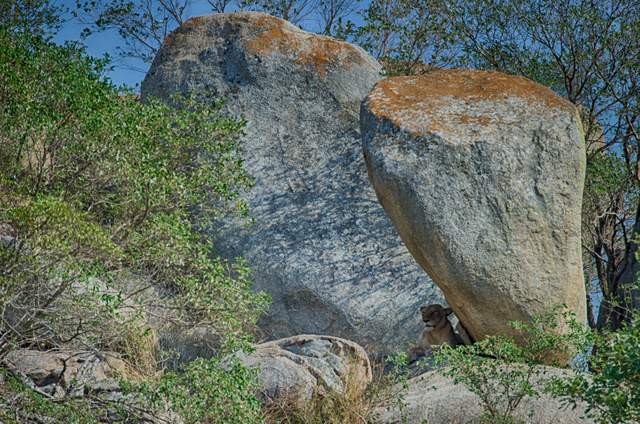 Klipspringer Koppie
We carried on to Skukuza where we had breakfast - not at the restaurant but our own - before heading towards Paul Kruger gate.
Just 2 km from the gate lying in the shade were 8 Wild Dogs. Wow what a finish to our morning, all in all we had Elephant, Rhino, Giraffe, Kudu, Lion and Wild Dog!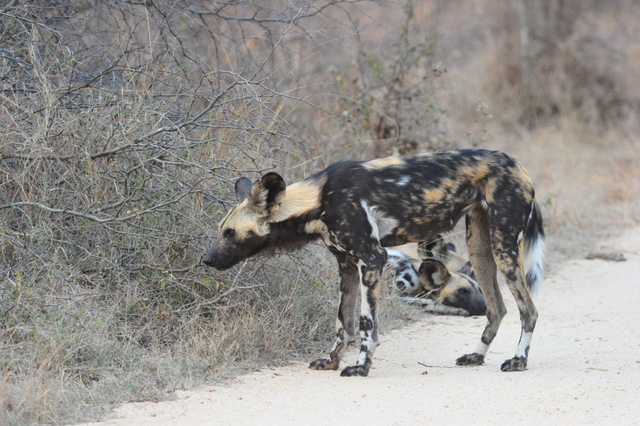 We left the park just after 10.30am and drove a few meters to Protea Hotel Kruger Gate….this hotel is only 100 meters from Paul Kruger Gate which is a pleasant change from the many lodges and hotels that are kilometres away.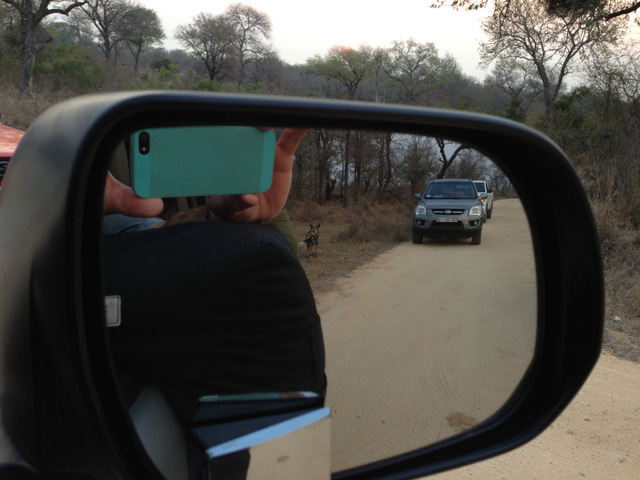 The Protea Kruger Gate Hotel is a most welcoming and warm hotel...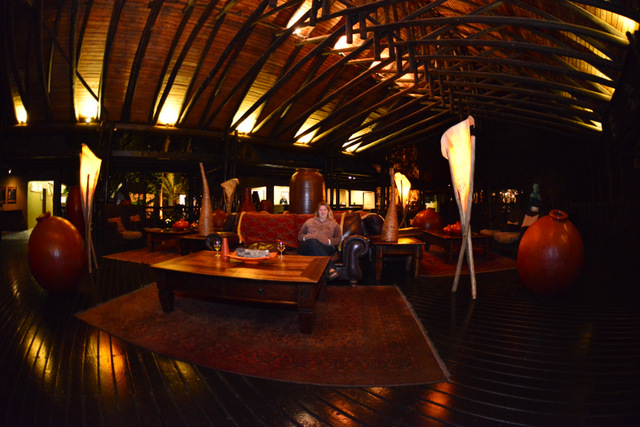 Our first sighting in the hotel grounds was of a family of bushbuck that were very relaxed. We had a quick nap before leaving round 4 pm for our afternoon game drive.
We went to find the Wild Dogs and they were still were we had last seen them but had followed the shade. There were too many cars so we left them and took a slow drive along Doispane road then up along the S4 onto the S3, with good sightings of Elephant, rhino, and loads of giraffe, then back to the Hotel for a well-deserved dinner in the Lapa.
(We don't normally let dinner dictate our game viewing but each day we were so looking forward to the meals at the Protea Hotel Kruger Gate that we made sure we were back at the hotel and ready for the superb dinners at 18h30!)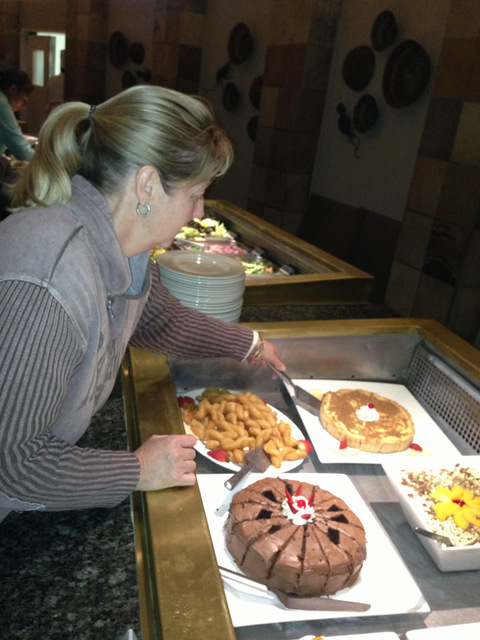 On our second morning we left the hotel after collecting our breakfast pack, at 5.15 am to be met by a queue of cars waiting to get in….we forgot that it was school holidays, but the queue went quickly and we got into the park at 6.10 which was great.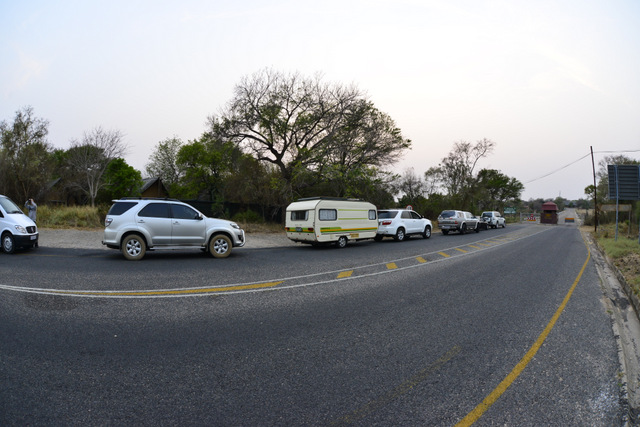 We headed along the S3 dirt road towards Phabeni, this stretch was quiet then we headed down the S3 over the S1 and carried on towards PretoriusKop where we found three hyenas walking through the burnt area.
We carried on but took the S7 going past Shabeni koppies, saw a pair Klipspringer and Kudu, took a few photographs as the lighting was great.  Then we headed back along the H1-1, we took the loop road round Napi Kopi and found more Kudu.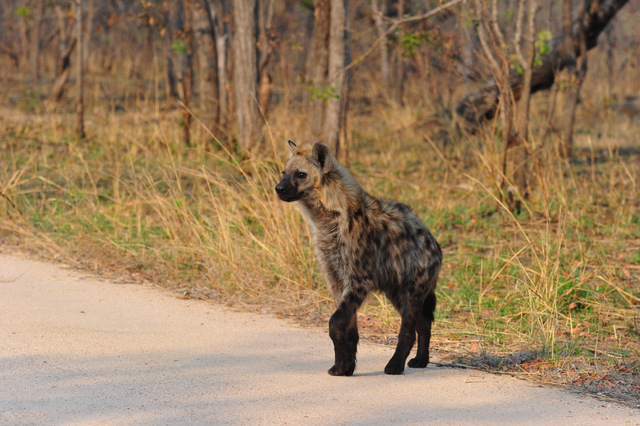 We left for our afternoon drive round 3pm and took a drive round the S3 river road up till the S4 and round down to the S1 then down the S65 - this was a great afternoon with Buffalo, Elephant and the eight Wild Dogs we saw the day before. We took some photographs of the dogs as they lay in the road, till they got up and move off into the bush to hunt.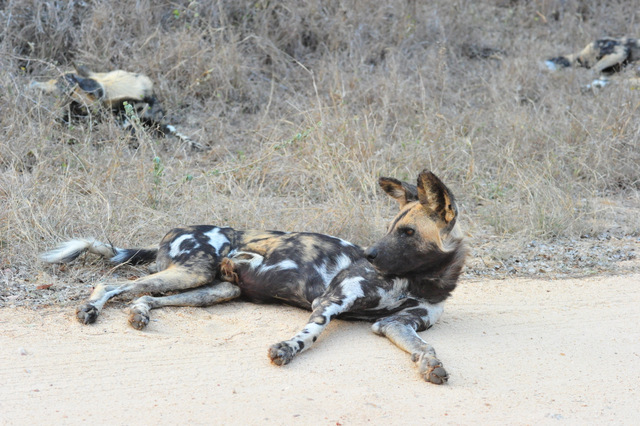 Then back to the hotel for dinner.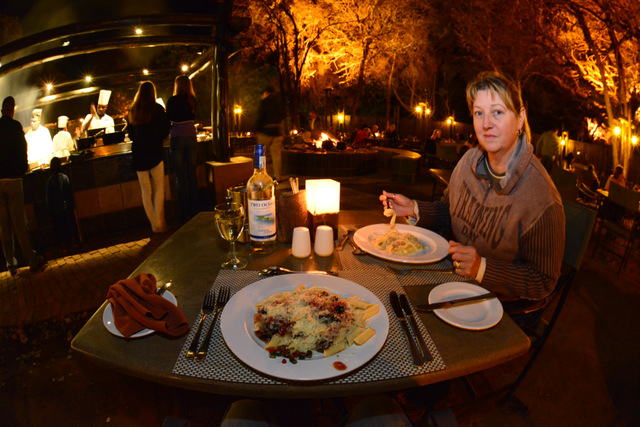 After dinner that night when we were just about to go to bed, I looked out the window of our hotel room and there right in front of us were three zebras munching! I went out to get a better look with our torch and they did not seem to mind too much as long as I kept my distance they were fine.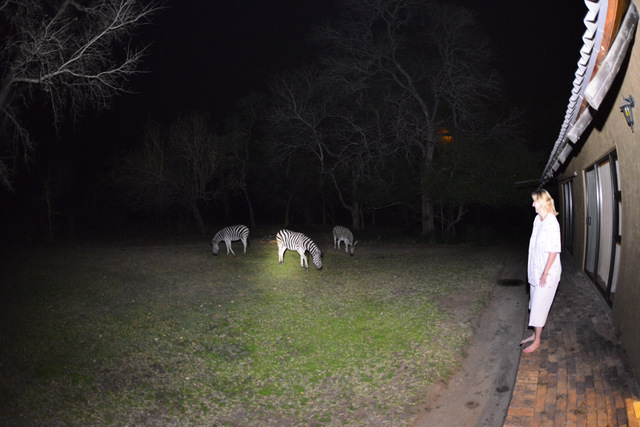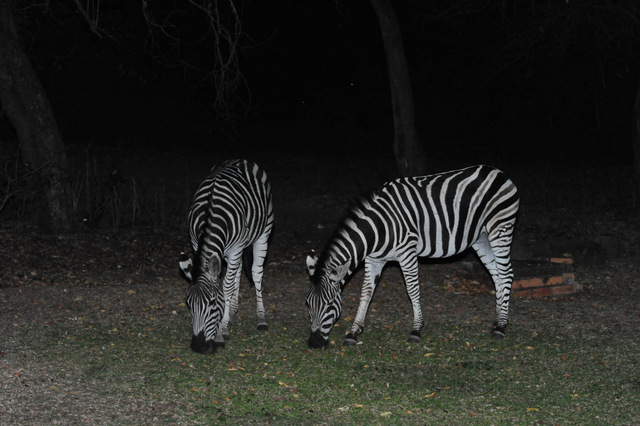 On day three's morning drive we left early again and did the same as the day before but this morning was very cold and the temperature had dropped to 19 degrees and did not go higher than that all day. We stopped off at N'waswitshaka waterhole for our coffee and breakfast, we spotted lions lying under a bush but it was not easy to see them no matter which angle we looked from, so we carried on then doubled back to the hotel.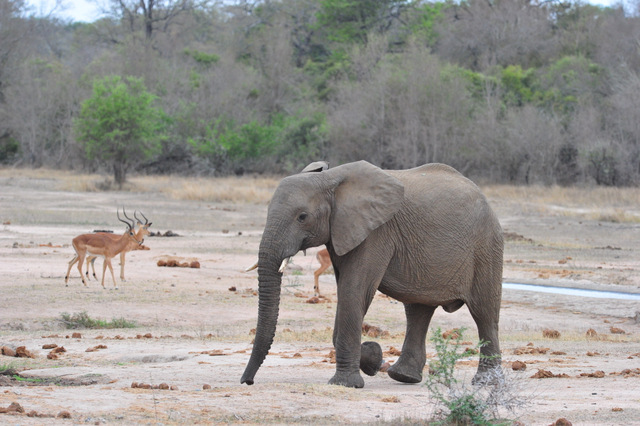 The afternoon drive we popped into the N'waswitshaka waterhole and found two large herds of elephant drinking and playing with a few impala hanging around.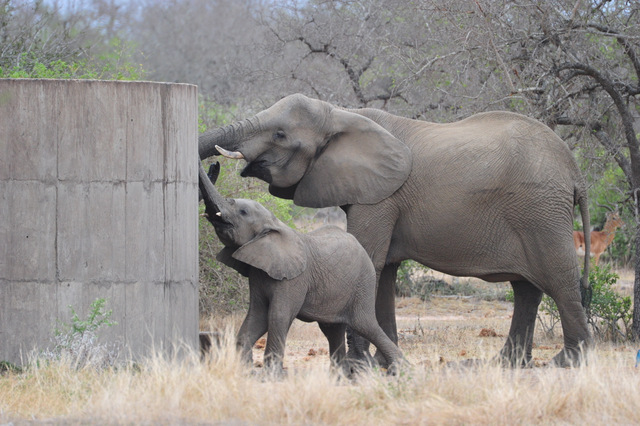 The lioness was still there and so were three cubs, but again very far off and only visible from one angle, then a tour guide stopped next to us and told us that he had seen a leopard lying on a rock a few meters down the road in a dry river bed.
So off we went and there on the rock was a large leopard – it looked like it had a big gash on its spine, we got only a few photographs before it got up and walked into the bush. The other vehicle who had been watching it, said he had sat with it for over two hours…wow what a great sighting.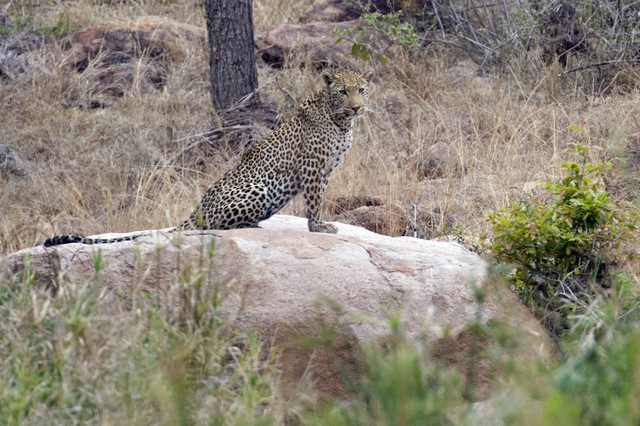 Then it was back to the hotel for a shower and dinner.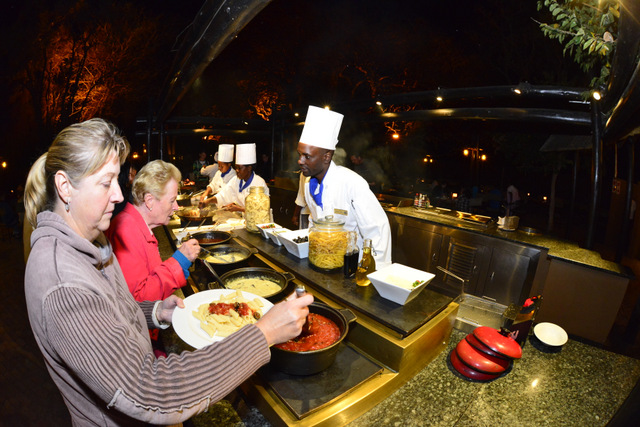 On our last day we checked out early with our breakfast pack and headed into the park. We took a drive past N'waswitshaka waterhole and then past the leopard spot but we could not find the lions or the leopard.
We left the park through Numbi gate…not something I would advise people to do, it is not a nice gate and the road is full of potholes – rather drive through Phabeni, Paul Kruger or Malelane gate.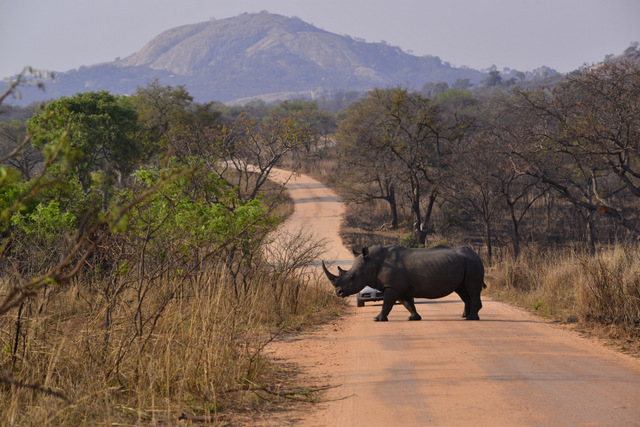 We had a great trip with - 2 lion sightings, 1 leopard, plenty of elephant, 2 wild dog sightings, 3 rhino sightings, 1 buffalo sighting, hyena pups and loads of other animals…..not bad for only 3 days and staying outside of Kruger Park!
---
Return from Kruger Trip Report to Trip Reports page

---
---

To make a safari rental booking in South Africa, Botswana or Namibia click here
---