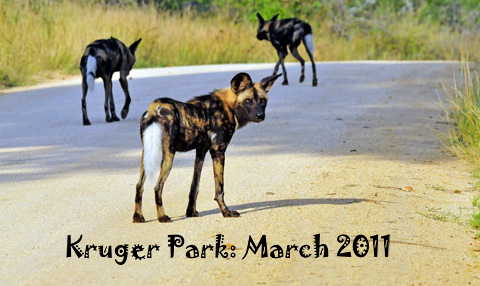 Kruger Trip Report March 2011
Monday the 21st March was a public holiday here in South Africa so we decided to take a long weekend and we visited the Kruger Park.
We spent three nights in Satara camp and one night in Skukuza.
Some people have said to us that you need at least two weeks in the Kruger if you want to see the big-five animals on a self-drive safari or you must go in winter on a guided safari.
Well we nearly had a Super-Seven full-house! Here are our sightings over the four days:
Lions - 2 sightings
White Rhino - 3 sightings
Buffalo - 4 sightings
Elephant - 6 sightings
Leopard - 1 sighting
Wild Dogs - 1 sighting
Cheetah - 0
The only animal of the super seven that we did not see was the cheetah - not bad for a self-drive safari, in March when the bush is at its thickest and with no 'guide' to take us to the animals!
Here are some of our wildlife, bird and macro photographs from the four days...
Satara Camp
The Satara area produced some great sightings for us. We saw this male lion walking along the S-100 dust road...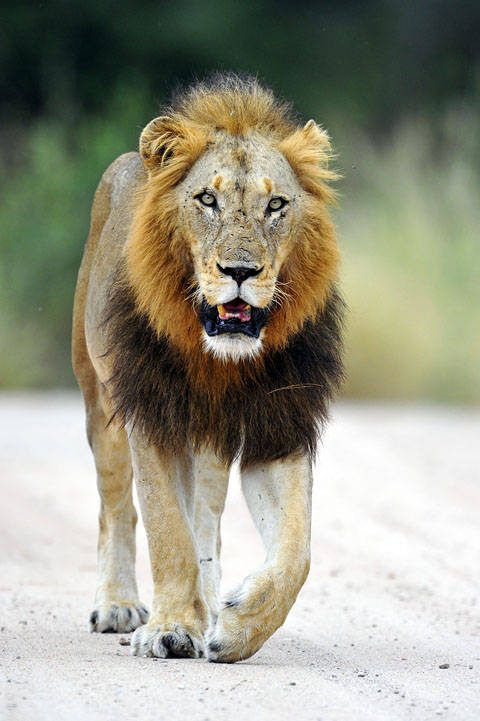 Then we saw two crocodiles fighting over a zebra carcass in the N'wanetsi River...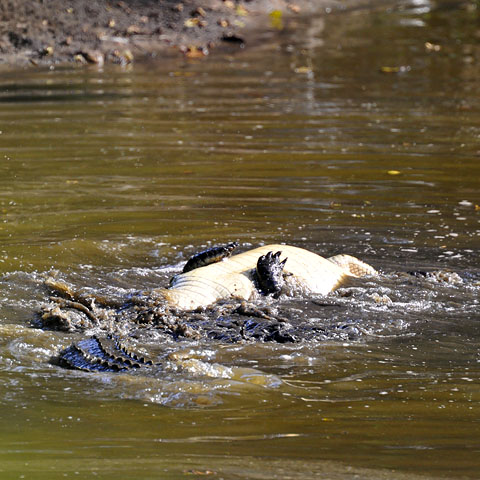 The highlight for us was watching these Hyenas and Vultures at an elephant carcass...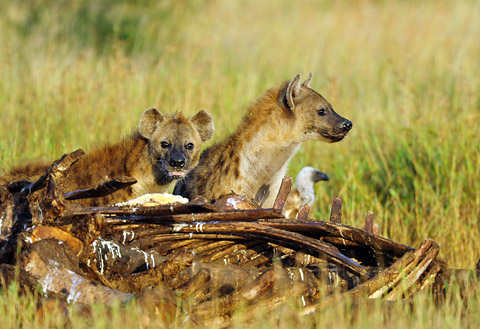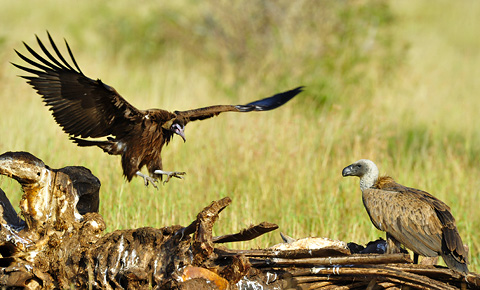 On the way down to Skukuza we saw a troop of baboons in the road...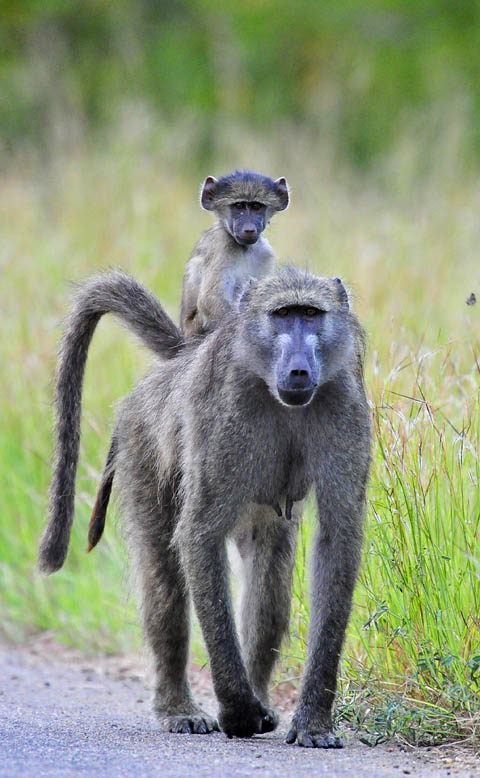 and a juvenile Bateleur Eagle with his Guinea-fowl kill...
Skukuza Camp
In Skukuza camp we had some great macro opportunities and we photographed this Dragonfly, Leaf Katydid and Water Lily at the pond...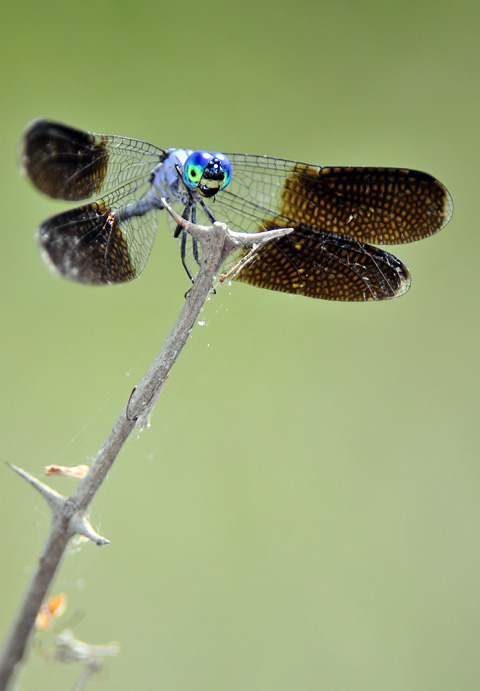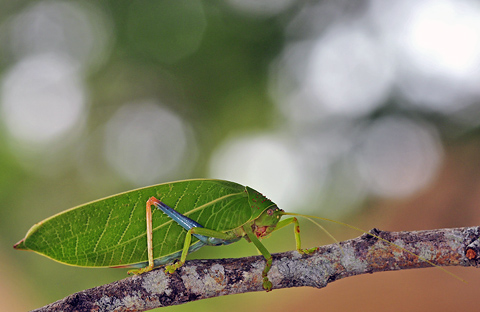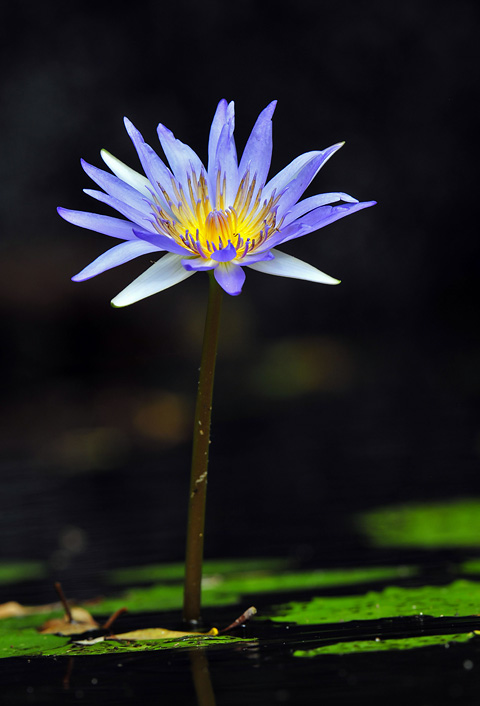 We over-slept on the last morning and left camp an hour after the sun had risen.
This was divine providence as we saw a pack of wild dogs...
that had chased a leopard up a tree...!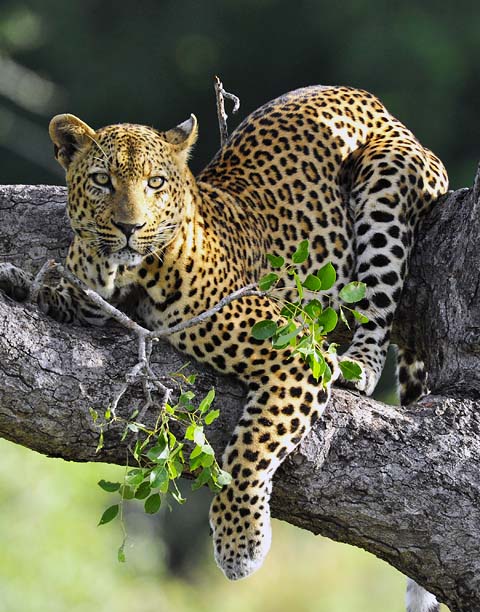 As you would have seen from this Kruger Trip Report March 2011, we managed to get some excellent sightings and photographs and you can too.
You don't need to visit the parks in the middle of winter or go on a guided safari.
You can have great wildlife sightings and get superb photographs - if you implement the Five-P's on your next self-drive safari!
---
Return from Kruger Trip Report March 2011 to Trip Reports page
---
---

To make a safari rental booking in South Africa, Botswana or Namibia click here
---