Kruger Trip Report - December 2009 - Part-4
Welcome to the fourth and final part of our Kruger Trip Report for December 2009.
On the way down from Skukuza we stopped off at Sunset Dam where we saw three cars with the occupants getting out and walking down to the water's edge to fill their bottles with water...
...while a pride of lions were resting under some trees on the other side of the dam. This lion was watching the 'water-gatherers' very intently...
and I'm sure that this lion was shaking his head in disbelief!
Then we stopped off at Nthandanyathi Hide where we photographed this green bush snake in a tree in front of the hide...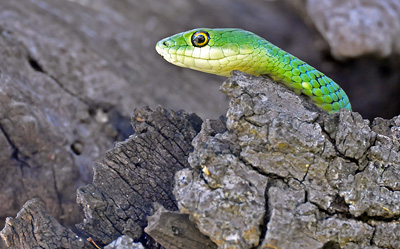 The roads between Lower Sabie and Crocodile Bridge camps are known as the 'Southern Circle' and are, in our opinion, the best in the Kruger in terms of seeing the big-5 as well as cheetah and wild dogs.
Along the S130 we had multiple white rhino sightings...
And we photographed a pride of lions at Duke's Waterhole...
Along the S28 we saw these two cheetah brothers...
...as well as more lions...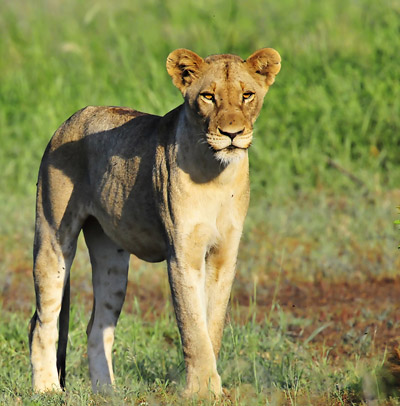 As early risers we also got to see a few male lions walking in the H4-2 main road...

...and this leopard...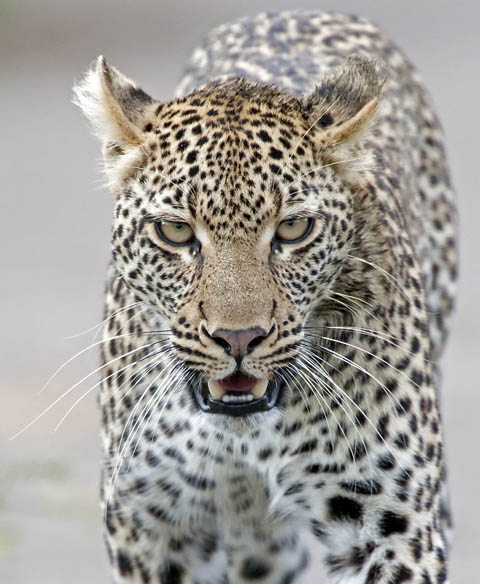 ...plus this pride of lions right outside the gate of the Croc Bridge camp...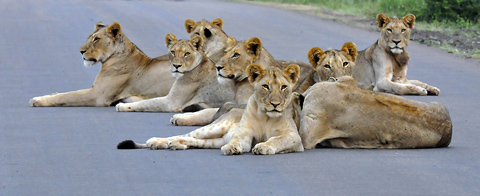 When we leave camp before the sun rises we keep a lookout for animals or trees to photograph as silhouettes...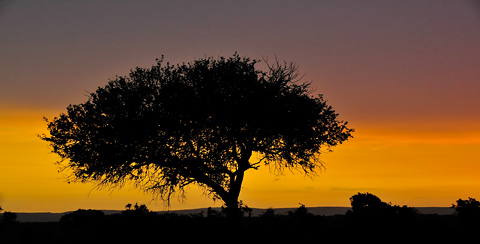 This tour report was compiled with just a few of the photographs that we took. Out of more than 10 000 photos we selected what we thought were the most representative of our trip.
We are also so happy with digital cameras! If we were still shooting with film we would have shot 280 spools on this trip and then there would have been the processing costs on top of this and many scratched transparencies that the lab would have blamed us for!
All of these photographs were captured with a Nikon D300 plus Nikon 600mm AFS lens with 1.7X tele-converter or a Nikon D300 plus a Nikon 80-400 AFS VR lens.
---
Return from Kruger Trip Report Part-4 to Trip Reports page
---