Kruger Trip Report - December 2009 - Part-2
The area around Olifants always provides us with good raptor sightings and this trip was no different as we saw these three magnificent eagles (Eagle silhouette, Bateleur and Brown snake eagle) north of the Olifants Camp...
Near Bangu waterhole we saw these lions lying in grass framed by yellow flowers...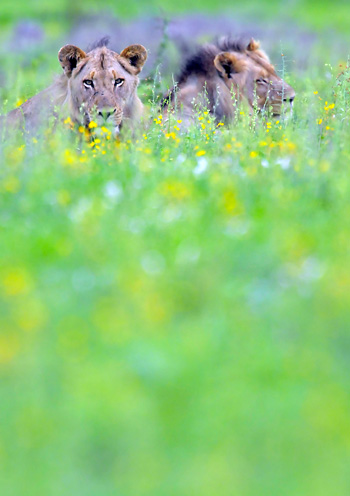 …and near Roodewal we saw this leopard. He was sitting under a tree in the shade but as the cars started to pull up he took off...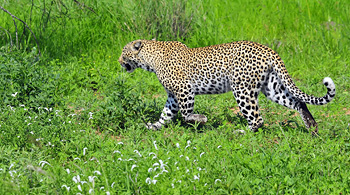 We also kept a lookout for the smaller creatures and managed to photograph this Swainson's Francolin calling...
...as well as some ground hornbills that were very close to us, thereby allowing some nice portraits...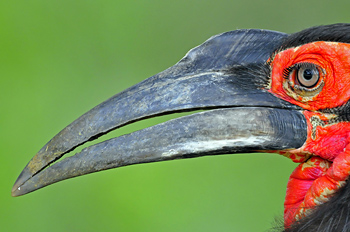 And then we saw this Impala wearing a set of new bush 'ear-muffs...!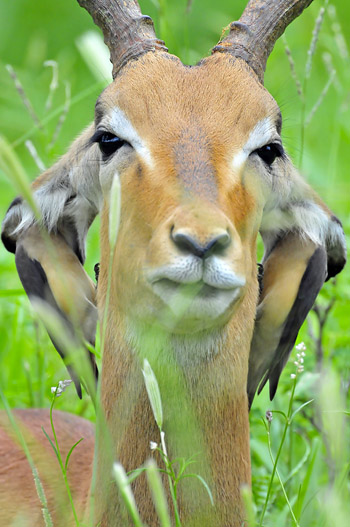 The camp is called 'Olifants' as the area is much favored by these animals and every day we saw elephants around the camp...

On the trip from Olifants camp to Skukuza we came across a large herd of Sable Antelope...

…and we were able to zoom in on a few individuals and take some nice portraits...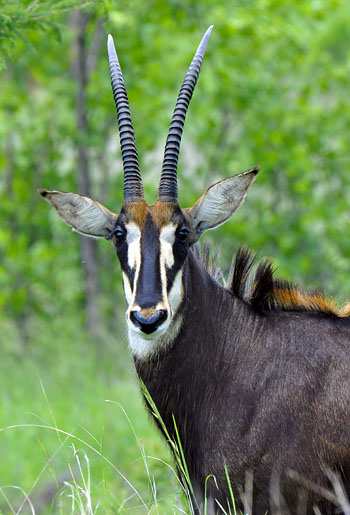 For the 'check-listers', we can now tick off four of the big-5 plus the rare Sable and rare Crested Guinea Fowl and we are only half-way through our safari!
Click here for PART-3of the trip report.


---
Return from Kruger Trip Report - Dec 2009 Part-2 to Trip Reports page
---