Hamiltons Lodge and Restaurant
Location
Located on Riverside Farm, just 500m from Malelane Kruger Gate and only 45km from the borders of both Mozambique and Swaziland, makes Hamiltons Lodge and Restaurant the perfect stopover to explore the surrounding attractions!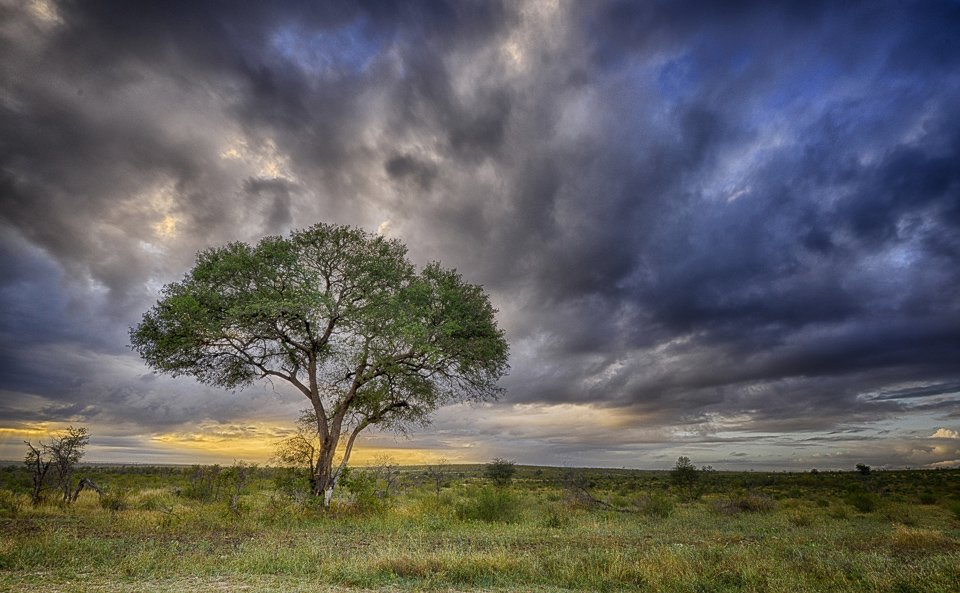 Sunrise from the H-3 Malelane Road
About Hamiltons Lodge and Restaurant
Hamiltons is named after the first warden of The Kruger National Park, Sir James Stevenson Hamilton.
Hamiltons lodge and restaurant are family owned and run and Debbie and Trevor (the owners) making their relaxed oasis the success it is. It's a lovely well-maintained, clean lodge where you can unwind in comfortable surroundings.
The Reception area to the lodge is located in the entrance of the restaurant and the lodge is built in a U-shape around the inviting swimming pool and garden.

Food and Drinks
Hamiltons Restaurant has been serving customers for the past 10 years. The restaurant is in a lush garden setting, which provides both outdoor and indoor seating.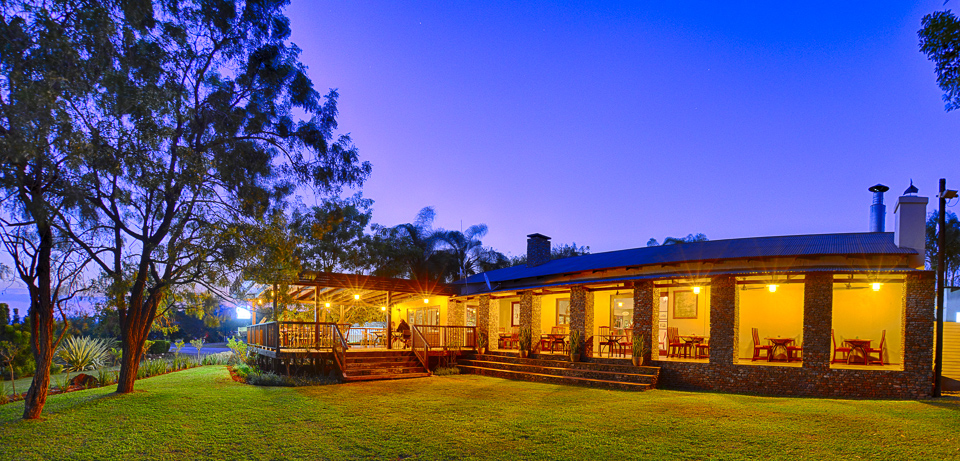 A lovely large bar area provides the perfect place to catch up with friends after a day in the Kruger or a day of golf.

An array of fine South Africa wines can be found in the cosy wine cellar inside the restaurant.

Both Lunch and Dinner are served in the fully licensed Ala Carte Restaurant between 11h00 – 22h00.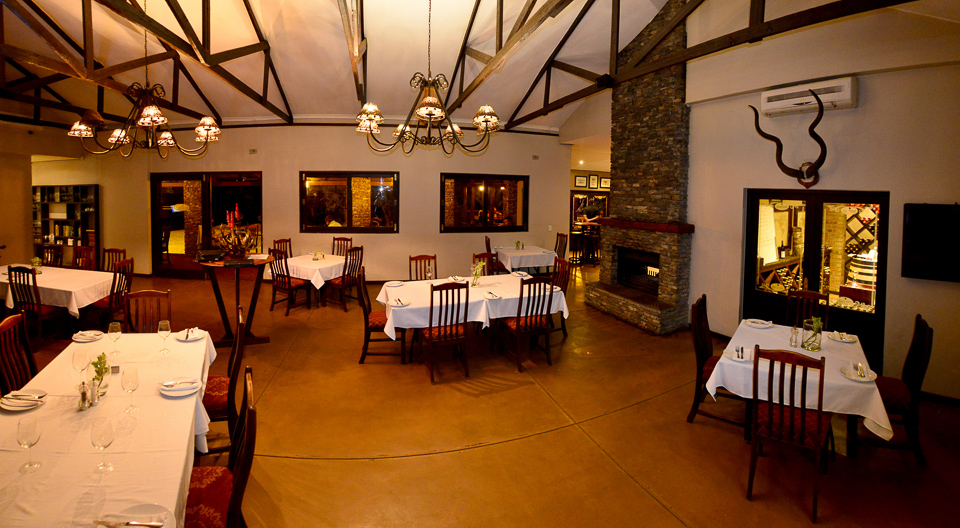 We had three wonderful dinners; I had Pork belly with pesto mash and stir-fry veg, Mario had the sole with chips and a salad, then there were the prawns I ordered on night 1 which were so juicy and tasty and Mario had the chicken curry and sambals which he said was delicious.

| | |
| --- | --- |
| Succulent Prawns | Spicy Chicken Curry with sambals |
| Sole with chips and salad | Crème brûlée for dessert |
Almost everything on the menu is made in-house or locally sourced.

Breakfast is served at the Lodges breakfast room from 07h00 – 10h30. We asked for breakfast packs each day as we went into the Kruger National Park on self-drive safaris each day.
Please let the restaurant know that you would like breakfast packs, we asked each night and they were ready and waiting for us after dinner. We then just popped them into our bar fridge till morning.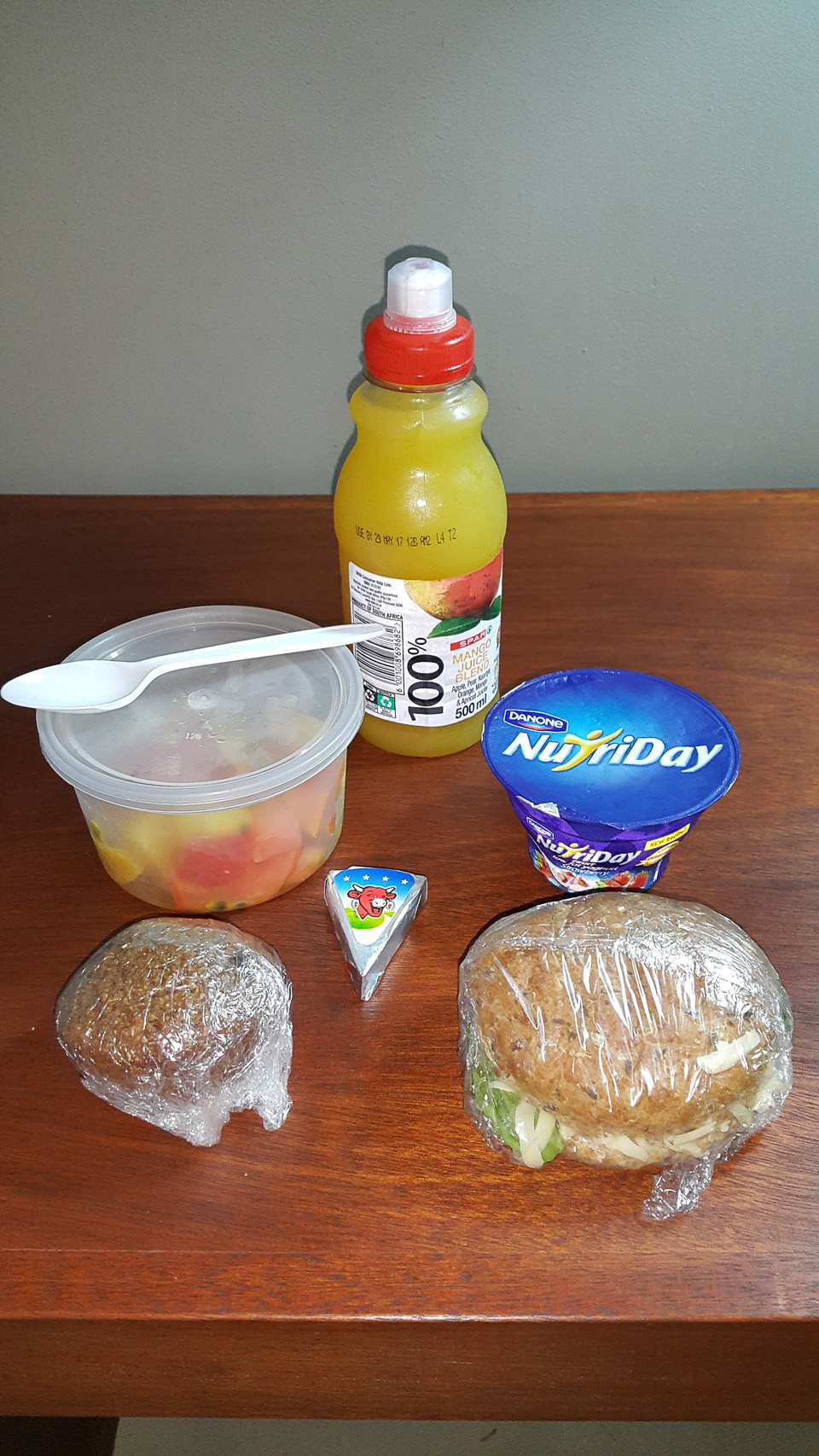 The contents of breakfast packs were great – not the usual breakfast bars and stale muffins that some lodges provide – we had yoghurt, fruit juice, cheese, fresh choc-chip muffins, fresh fruit salad and fresh seed rolls with something different each day – ham & cheese, cheese & tomato and smoked chicken with mayo. Did we mention everything is fresh and tasty?!

Accommodation
The 12 rooms are spacious and tastefully furnished in soft neutral colors. I loved the wooden beam ceilings which gave the room a feeling of openness. Hamiltons Lodge offers 11 twin or triple rooms and 1 Family unit.
Large sliding doors lead out to both the garden and swimming pool area.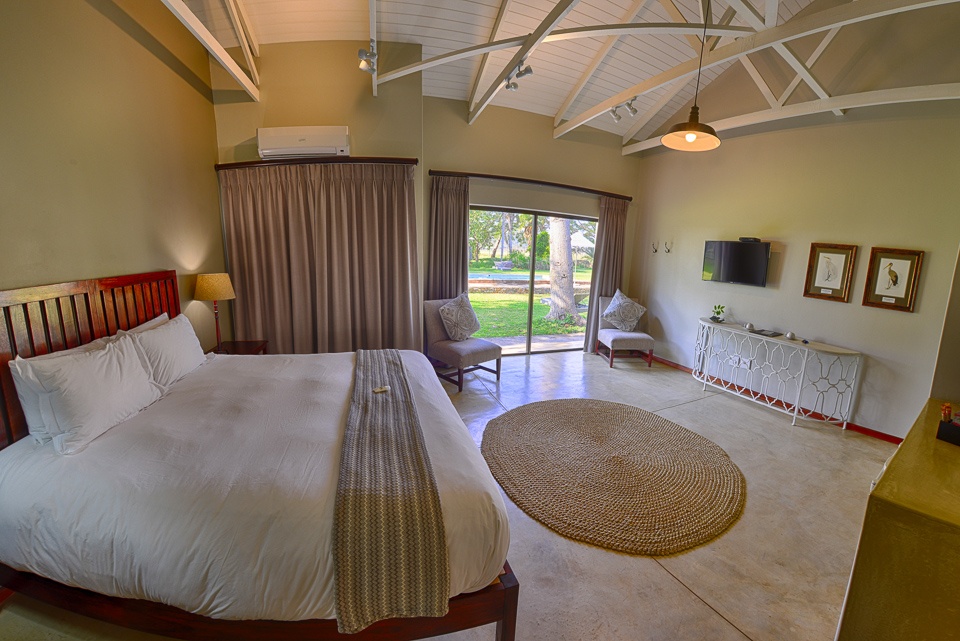 Each room has an en-suite bathroom, with shower and separate toilet, air conditioning, DSTV, Safe, Coffee Machine, kettle, bar fridge and hair dryer.
---
Should you wish to get the eBook, click on the above book cover, then click 'Add to Cart' where you'll see a button called 'Add Promo Code'. Click on it then add the word K2K and the 33% discount will be automatically applied. This code is valid until the end of the month, so don't delay!


"This is an indispensable guide to getting the best out of Kruger, camera in hand or not!"

- Caroline Webb, Associate Editor, Getaway Magazine, South Africa
---
Activities
Shops: There are two small shops on site; the Pod supplies authentic African home-ware and lifestyle items sourced from the area and JJ Mvubu Craft and Art Gallery exhibits local arts and crafts.

Mountain biking or Golf: Leopards Creek Country Club or the finest 9-hole golf course in Malelane Country Club. 

Day Tours: Venture into Mozambique, Swaziland or Matsamo Cultural Village that Borders Swaziland. There is also Chimpanzee Eden in Nelspruit (Jane Goodall Institute)
Guided Safari Drives: Guests will be collected in an open 4X4 safari vehicle from the Lodge by a knowledgeable guide and taken into Kruger; these can be half or full day safaris.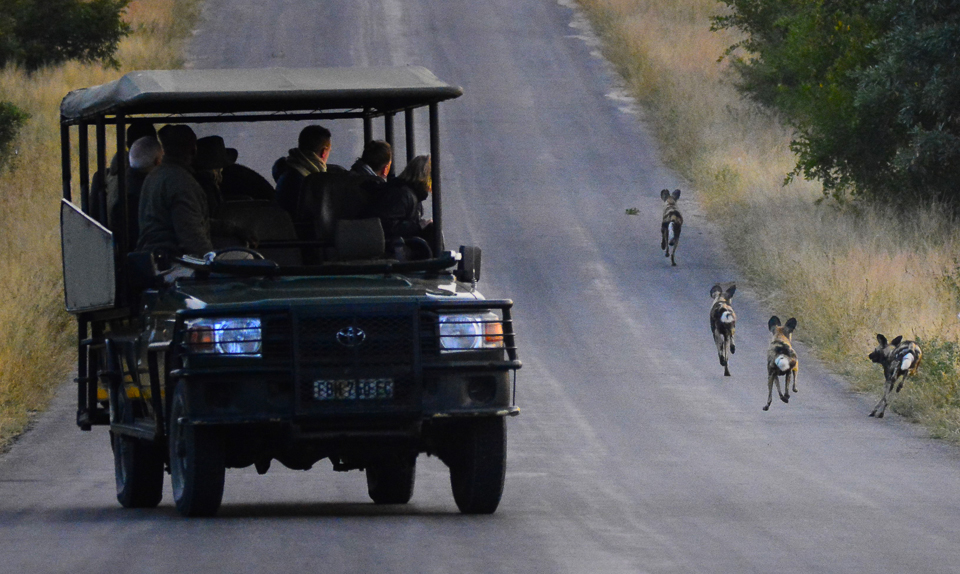 Morning walks: Guests will be collected from the Lodge as the gate opens. The duration is approximately 3 hours and includes a light snack. No children under 13 years of age – Maximum of 8 guests permitted.
The Self-Drive Safari: being wildlife photographers this is what we enjoy! Malelane gate and bridge is just 500m from the lodge so it takes us only a minute and we are at the world-renowned Kruger National Park.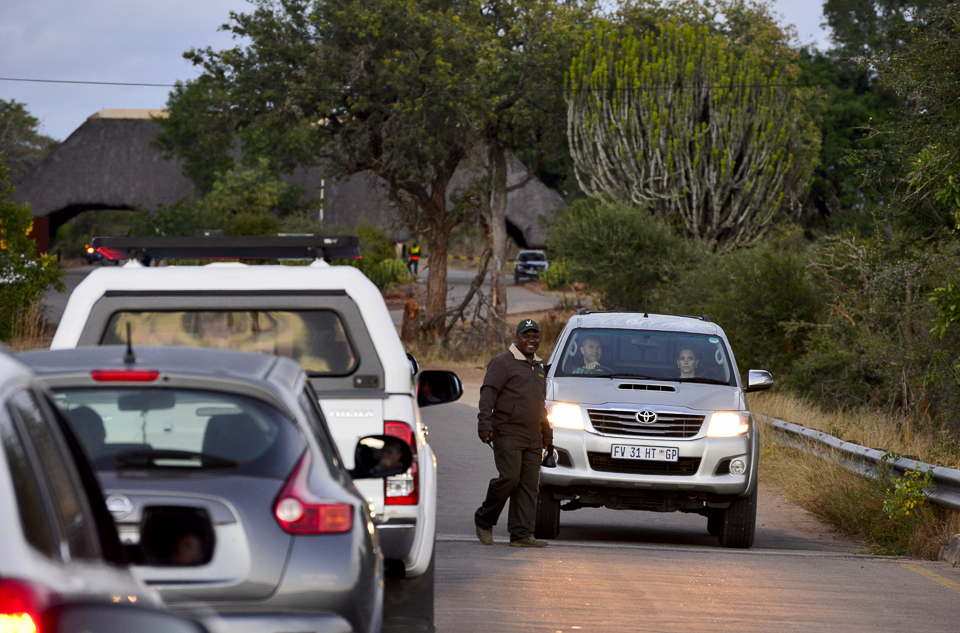 Johan Mdluli is the manager at Berg en Dal camp and he was at the gate every morning to ensure a smooth day. What a difference now that he is in charge!
Johan and his staff don't have an easy job. They have to control hundreds of vehicles, make sure guests have the correct paperwork and they have to keep an eye out for liars. Yes, liars. Some guests, even though they have a pre-booking and are through the gate and on the bridge, still try and jump the queue. 
We were stadning on the bridge talking with Johan when a lady walks up to him and asks if she can go to the toilet. Johan asks her if she has the reservation forms on her - she says 'No'. Johan then says okay, you can go to the toilet but you must not go to reception. The lady then repeats. "So I mustn't go to reception?" He confirms and lets her through. I'm a Fraud Examiner and part of my job is teaching clients to detect deception through body language so I told Johan she was lying. We watched her walk to the toilets and then forgot about her.
We were then let through, parked our car and went to join the queue at reception - guess who we see standing in the queue with her entry forms? Yes, the liar! We told the reception lady what she had done so she was sent back to her car without processing her forms. The woman wasn't embarrassed - she was angry that she had been caught out!
How did we know she had lied? Liars tend to repeat questions or statements verbatim and that's exactly what she had done.
Our Sightings
We stayed three nights at Hamiltons Lodge and Restaurant and we had some great sightings with good photographic opportunities.
Our primary goal was to find leopards and we managed to find and photograph 5 leopards in the 3 days!
Now that is a blessing on its own, but we got to see two very sweet leopard cubs twice, with a fleeting sighting of two leopards that crossed the road in front of us and one, that was in a tree, we spent 2 hours with.
Leopard Cubs on the S65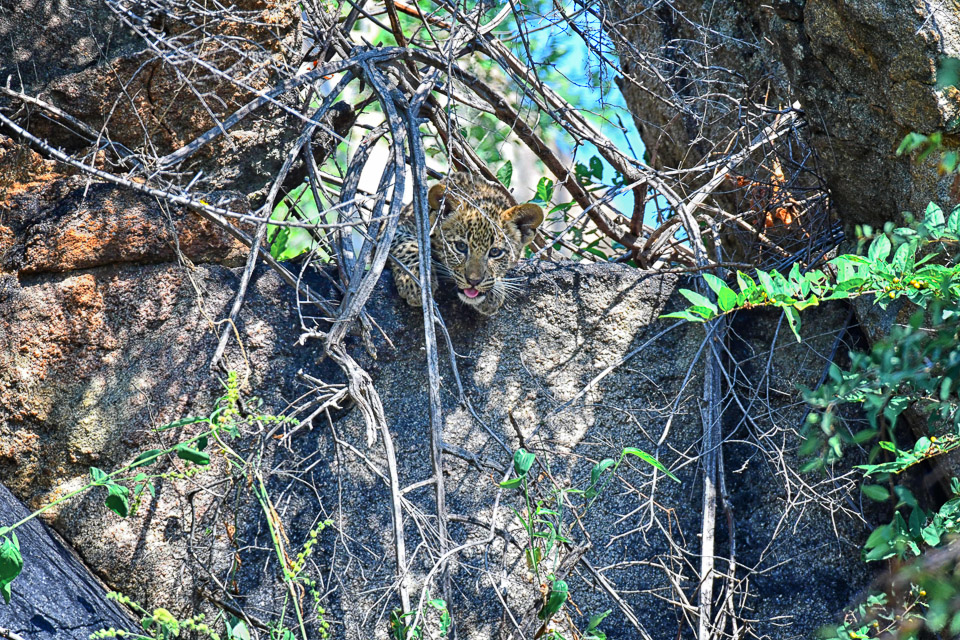 These two leopards were on a koppie along the S65 Watergat Road. We arrived on Thursday and had 5/5 visibility of them. 
That same day, however, people were misbehaving and blocking the road so other people were shouting and hooting and the next day the mother had moved the cubs to rocks behind the koppie. The 5/5 visibility sighting was now a 0/5 to 3/5 visibility, depending when you arrived.

The second time we visited these cubs was on our last day. We knew the mother had been seen on this koppie for the past 3 weeks and the cubs were still small so, even though the vehicles were noisy she would most probably be in the area.
We arrive at the koppie and there is no longer a huge traffic jam like on day one - instead there are just 3 cars. We stop next to a small white BMW and the occupants have their windows up. We call to them and eventually, reluctantly, the driver winds down his window and we ask "Are the leopards still here, can you see them?" He answers "We're just having our breakfast!" Guess what - another lie!
How do we know - we asked a closed question, which requires a simple 'yes' or 'no' answer, instead we get told they are having breakfast. We now know the leopards are still there and these 'friendly' people don't want to share, so we stick around and about 20 minutes later we see the one leopard cub on the rocks at the back...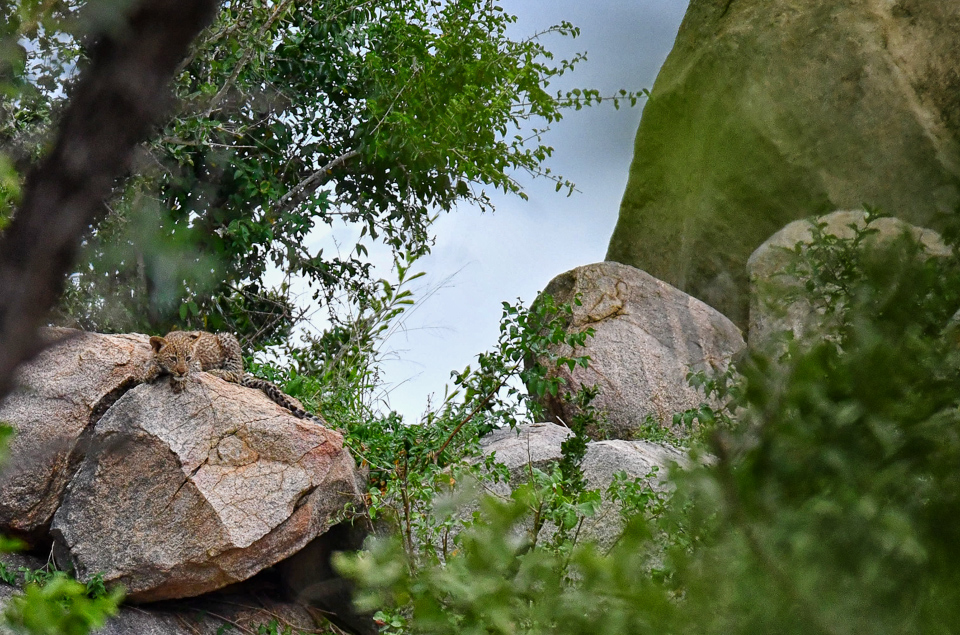 50% crop
Leopards crossing the Malelane road
Early morning near Kwaggaspan
Late afternoon near Berg en Dal
Leopard in Tree
We arrived at this leopard sighting, just past the Jock Lodge turnoff, and saw a large group of cars  parked in the road - this was the view, which we shot through the open window of a vehicle...
Dangling legs
We then saw a car parked about 50 meters behind everyone else. We decided to go and see what their view was like. It was 100% better! Thank you Marnus and Lorraine for sharing your spot with us and letting us shoot over your vehicle!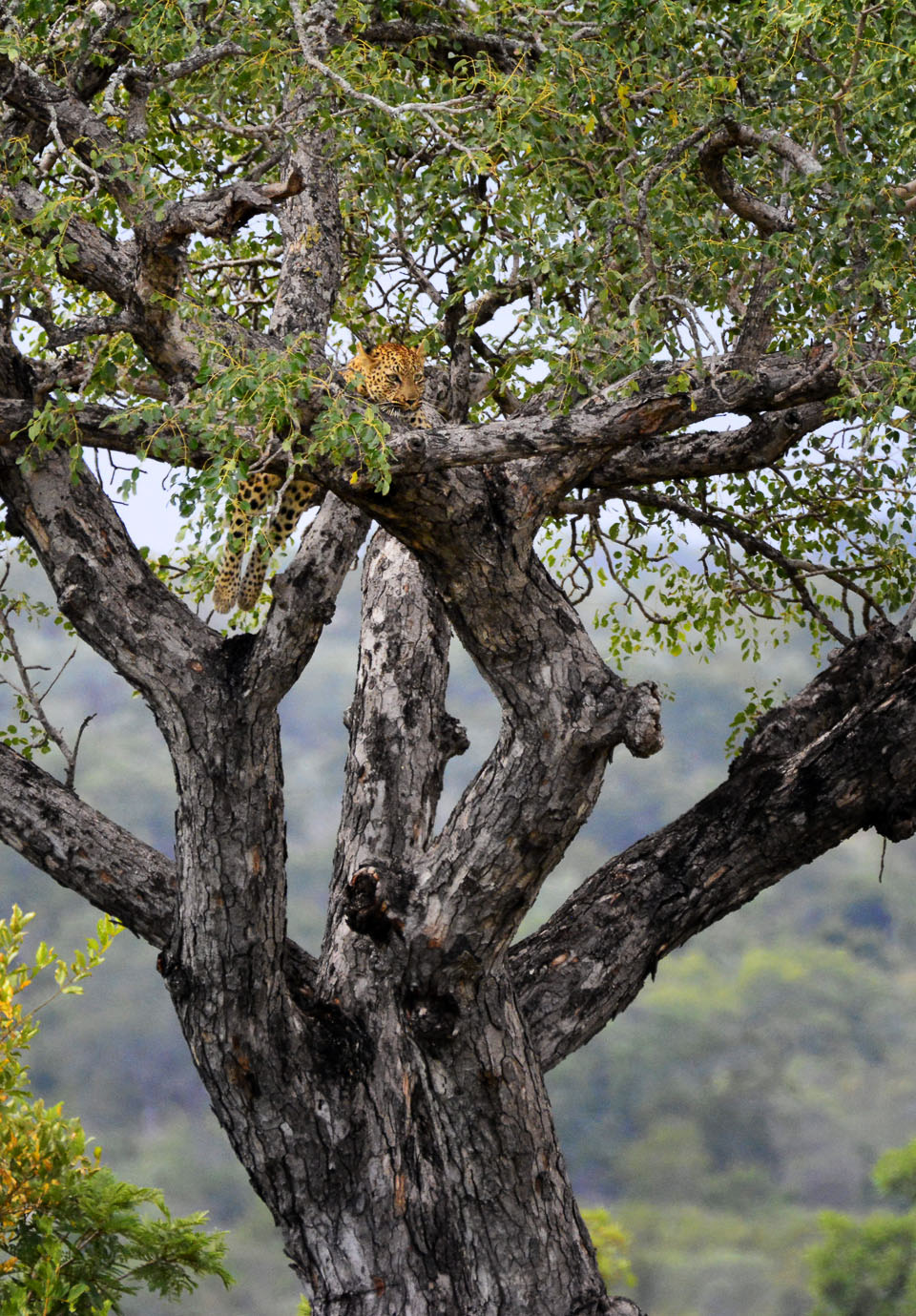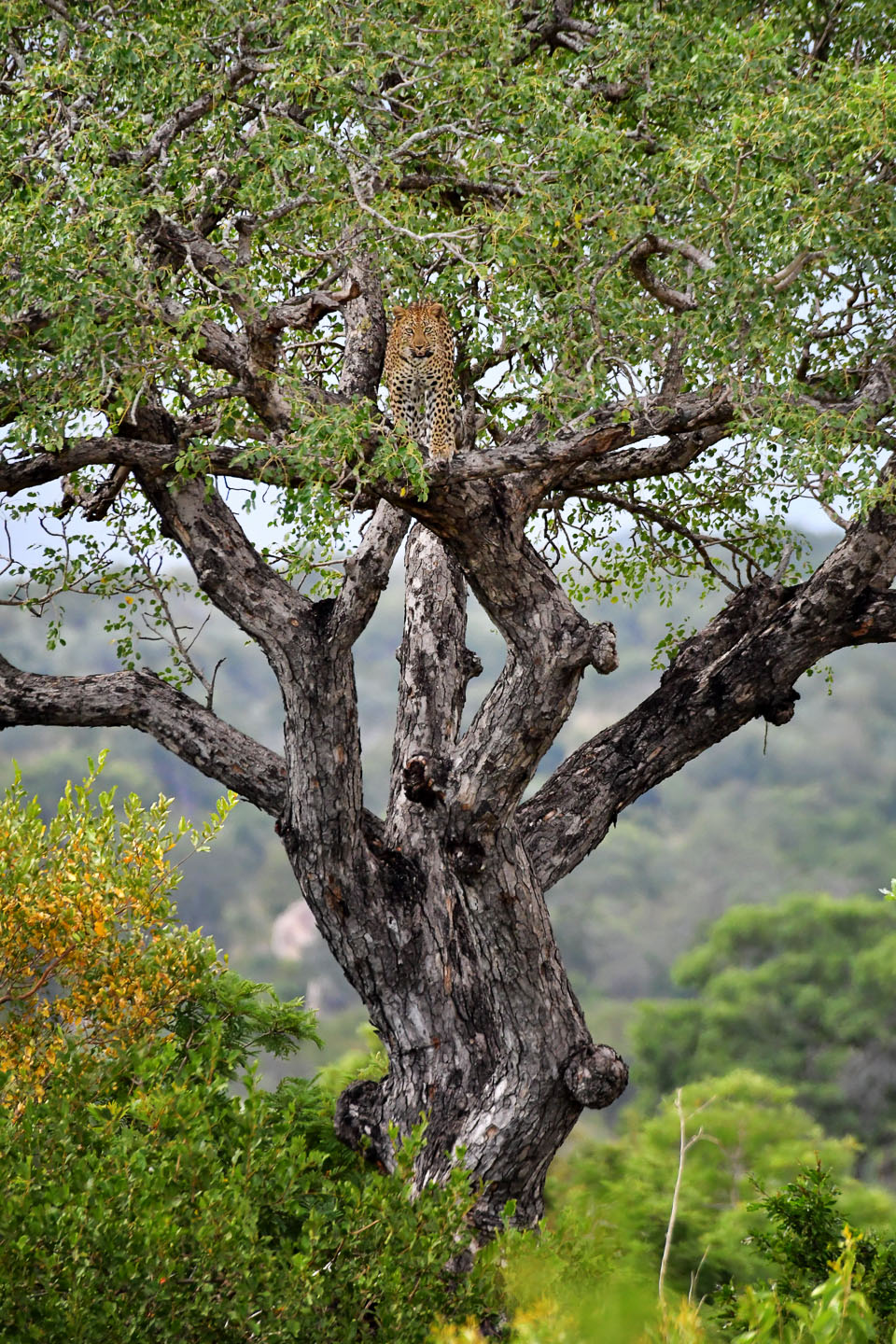 Some people who drove past saw that we had a good view so the one guy stops and asks us sarcastically  if we are talking or game viewing! We tell him we are doing both so he pulls up in front of us and waits - with his car revving and his reverse lights on - basically telling us it's his turn.
Needless to say we did not move. If people are pleasant and humble will move but if we get arrogance we won't. The Kruger is not one of the private reserves where you have a 15-minute time limit at each sighting. 
At the leopard cub sighting one visitor pulled up next to us and asked us what we were looking at - we told him it was leopard cubs and offered to move out so he could see but he said no, he would prefer if we took some images for him. He then passed us his camera, we captured a few images of the cub on the rock, passed the camera back to him and he was very happy.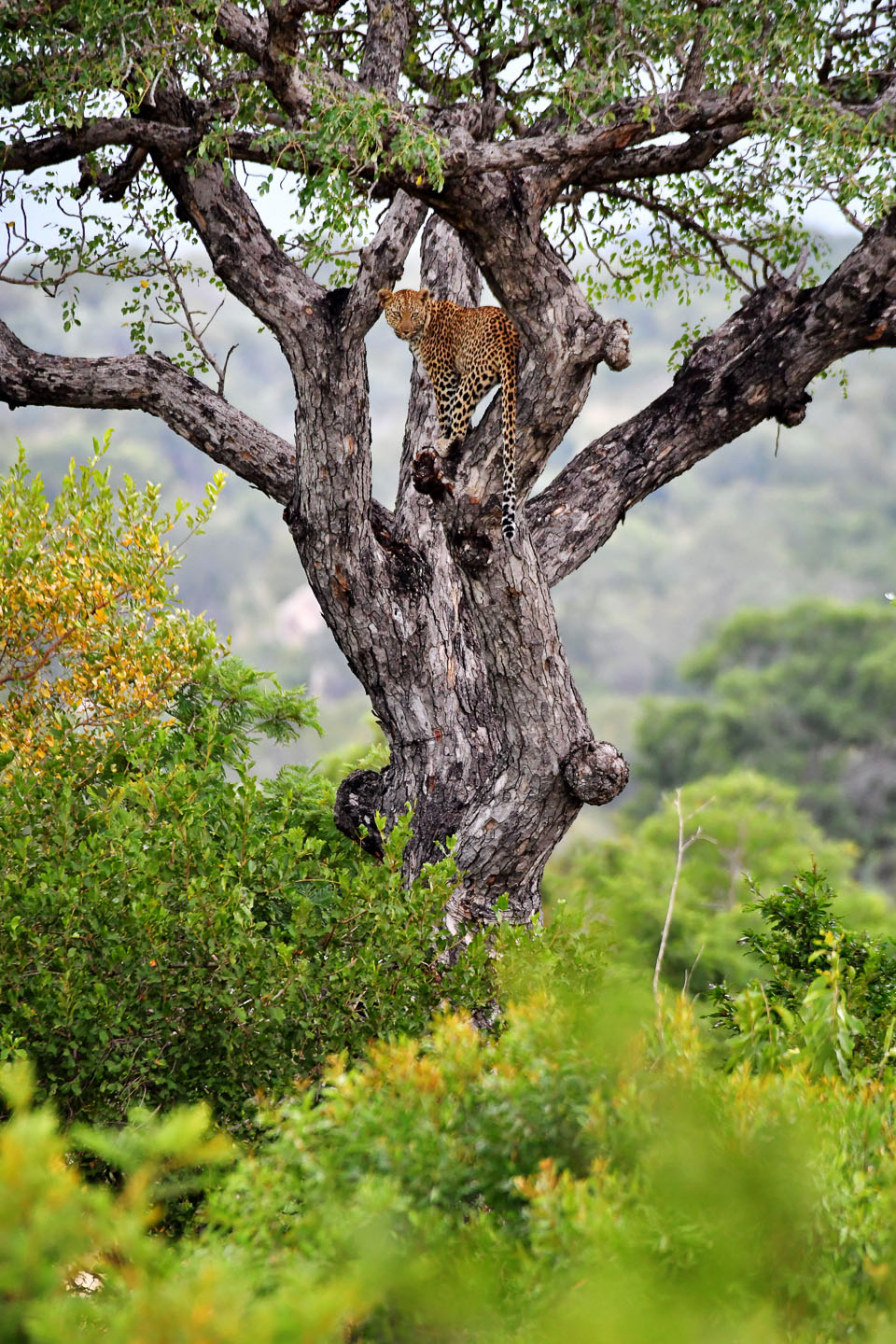 We also had wild dog, elephant, rhino, buffalo, and great hyena & pups interaction.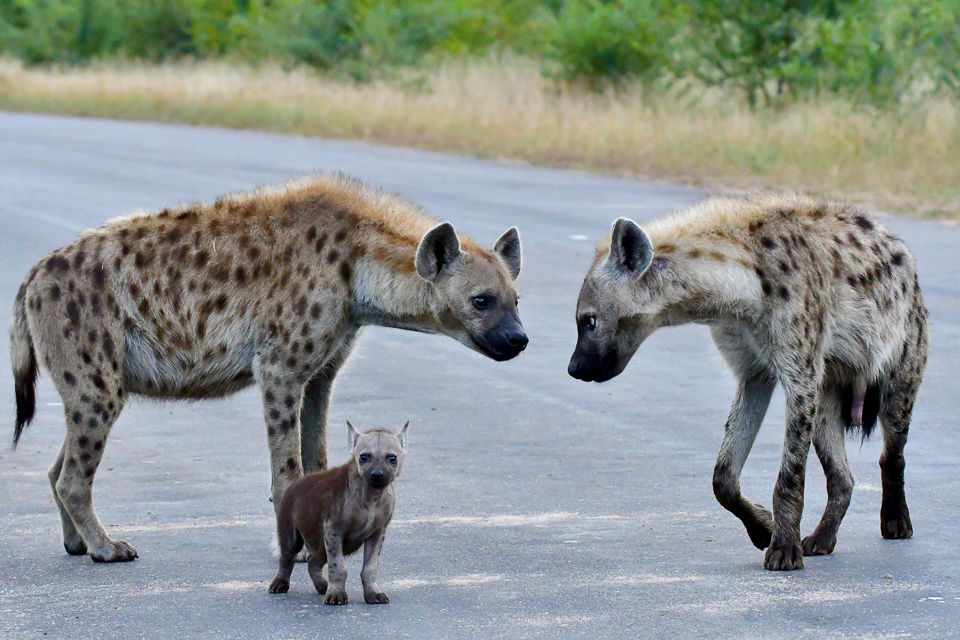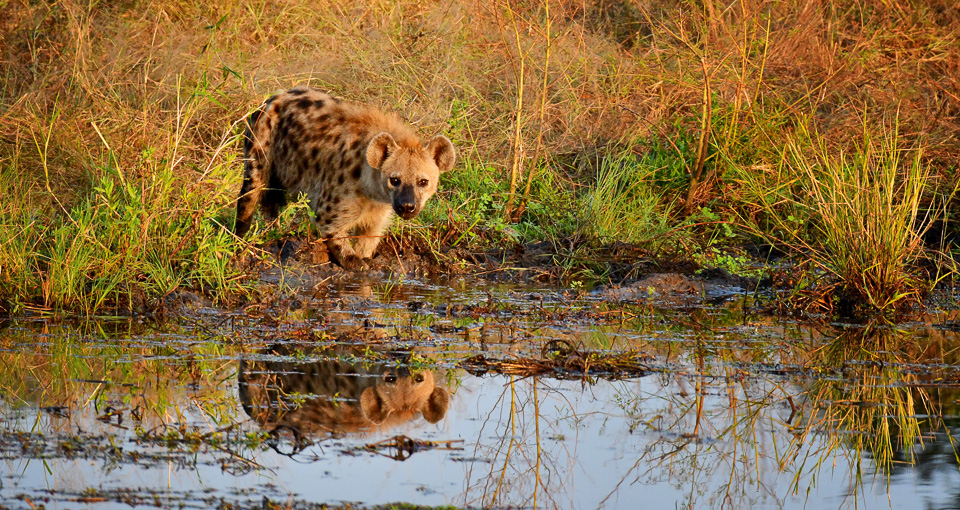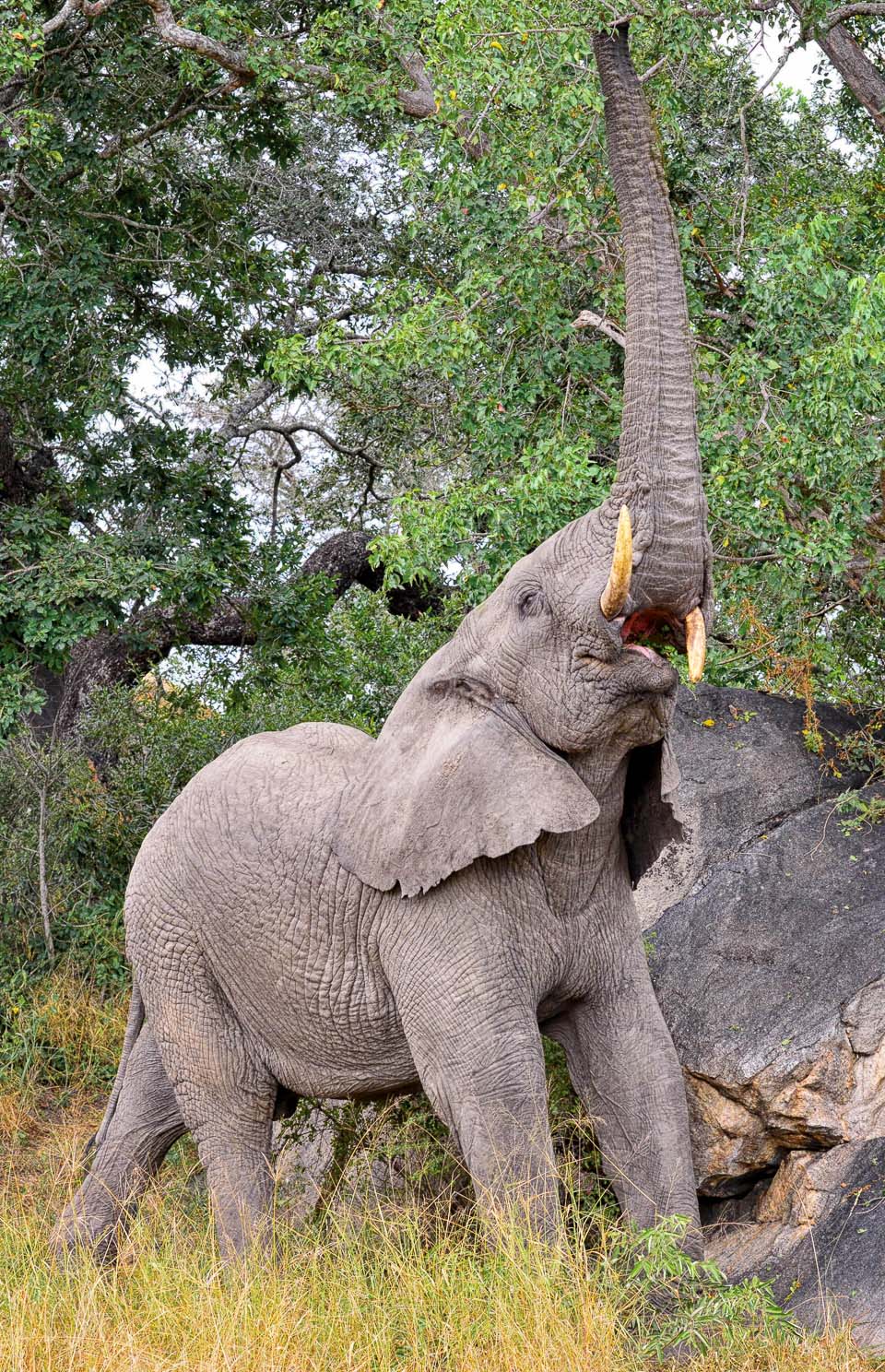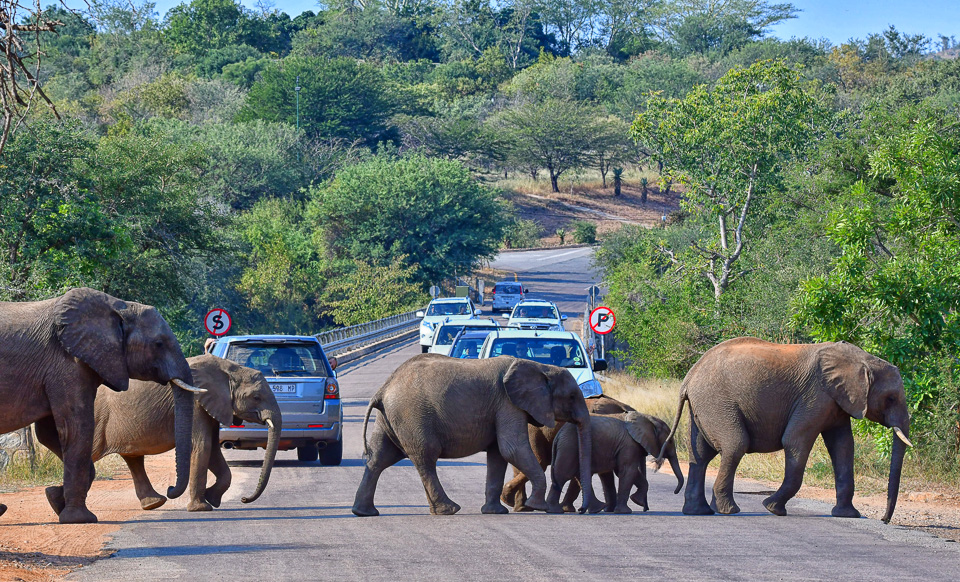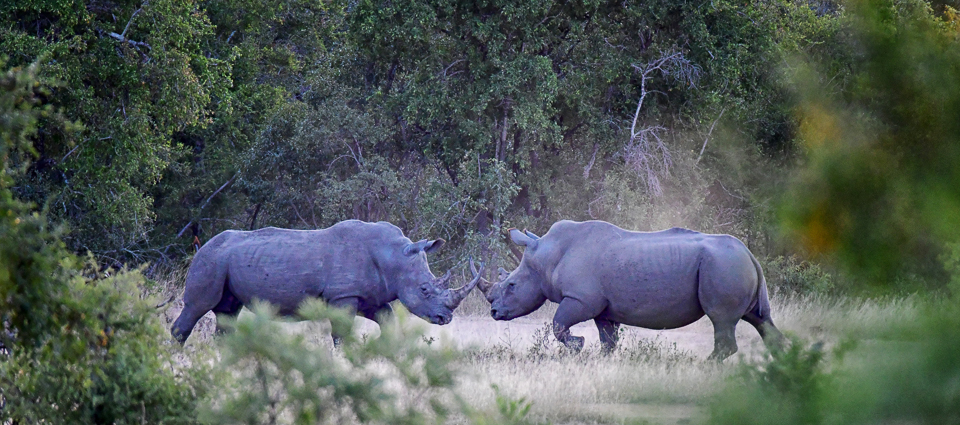 We also photographed some great sunrise landscapes...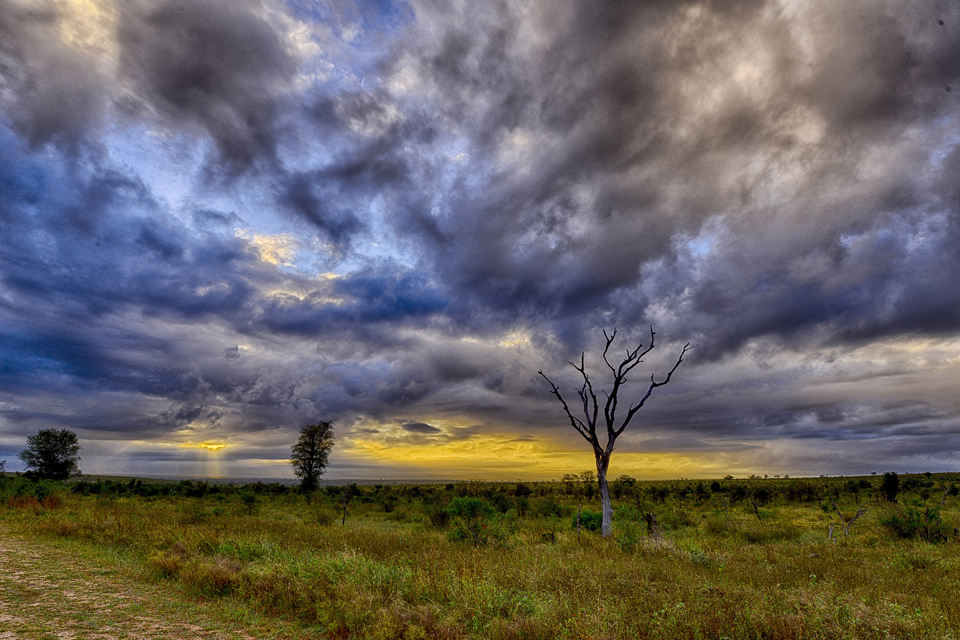 Sunrise from the H-3 Malelane Road
and some super sunsets from Malelane Bridge...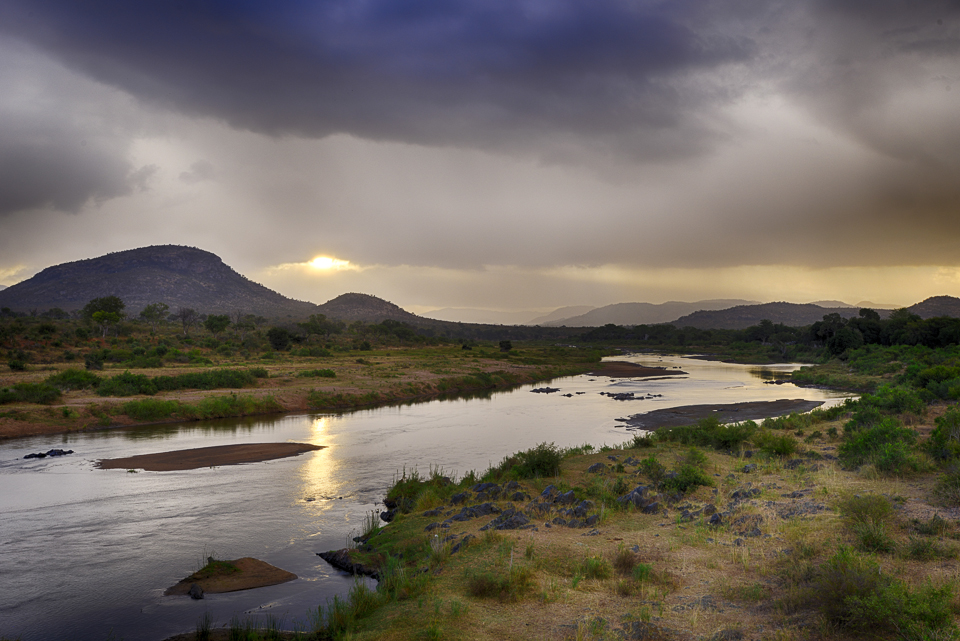 Sunset from Malelane Bridge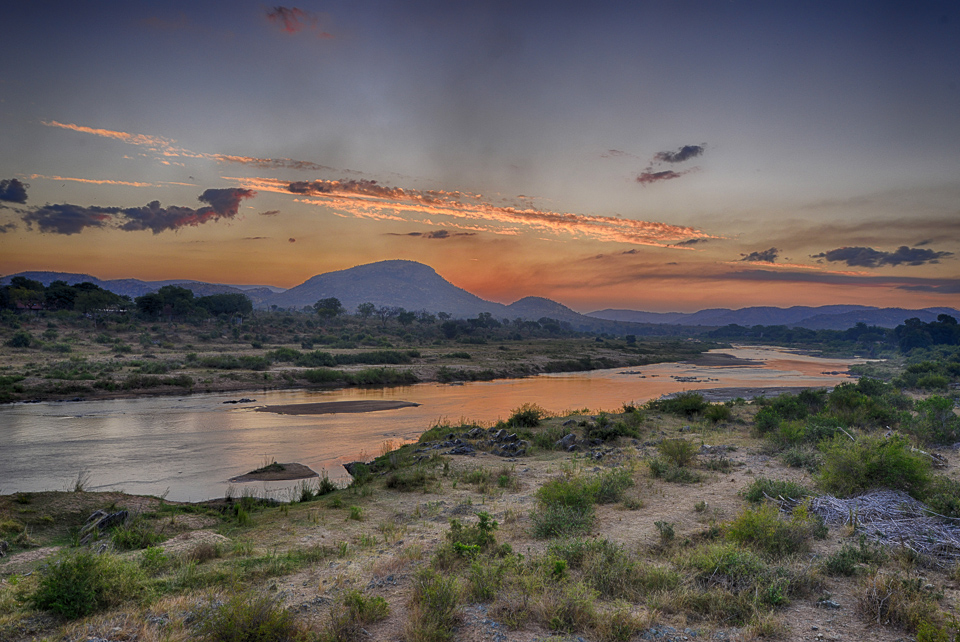 Sunset from Malelane Bridge. Everyday brings a new vista!
---
For more information or to make your booking please click here
---
Return from Hamiltons Lodge and Restaurant to Kruger Park page
---
---

To make a safari rental booking in South Africa, Botswana or Namibia click here
---