Eye-level Macro Photography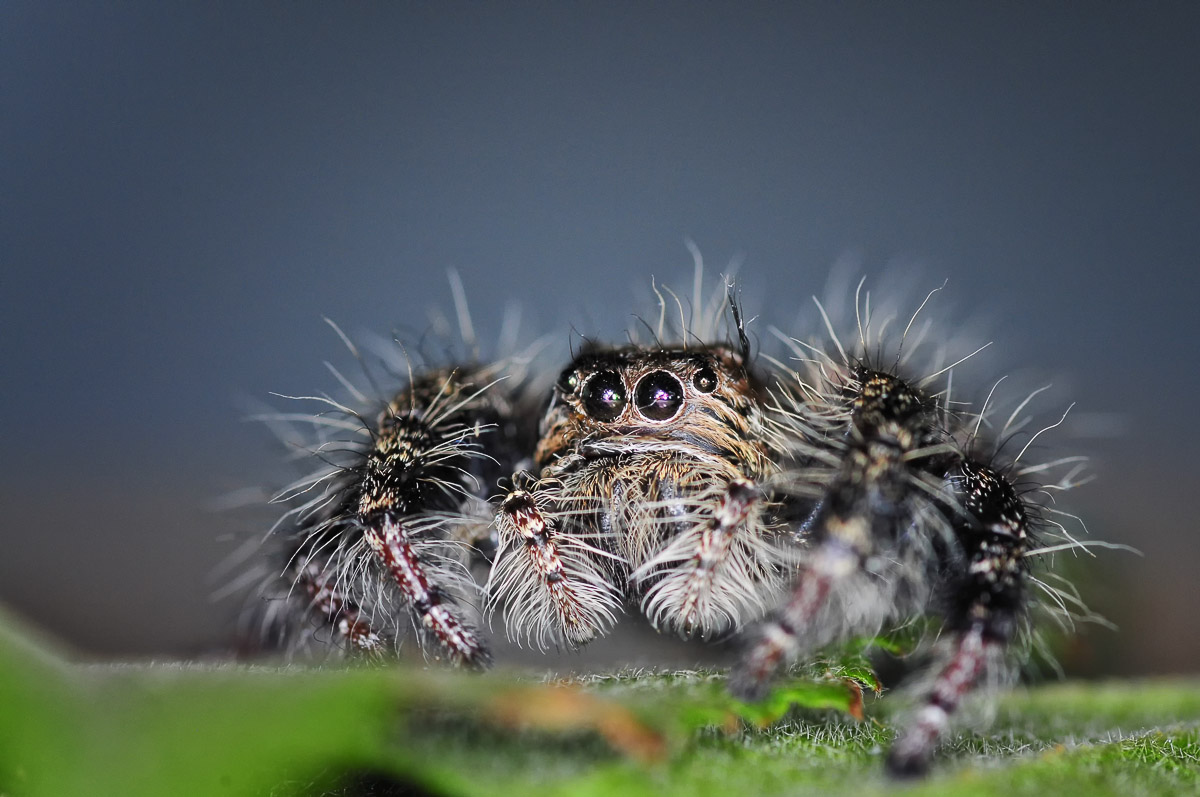 When photographing macro subjects, be they insects, flowers or reptiles, you should try to ensure that your photographs have impact.
One of the easiest ways to accomplish this is to photograph your subject from eye-level or below.
This means getting a little dirty because you may have to lie face-down in the mud or the dirt...!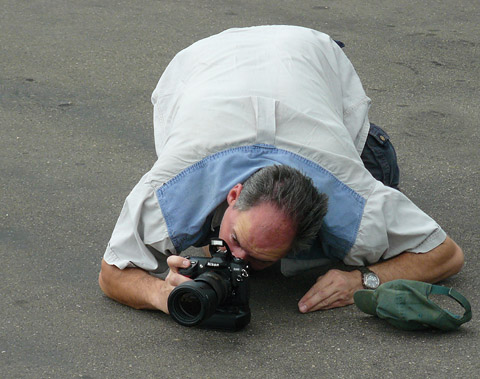 If you don't like the idea of lying in the dirt then you could invest in a camera like the Nikon D5000 that has a flip-out screen that allows you to shoot low shots without lying down or you can get a right-angle viewfinder for your DSLR...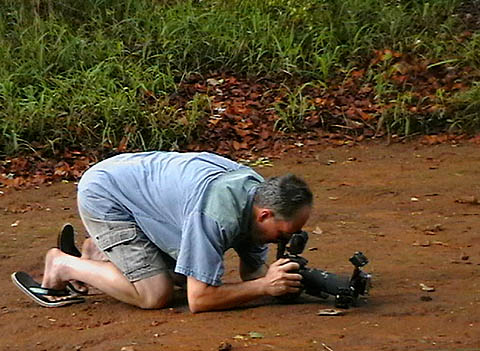 Even if you shoot with a compact camera (point-and-shoot) there are models like the newer Coolpix P500 or the older Nikon Coolpix S10, which we still use, that have swivel-screens...
Thereby allowing you to get low eye-to-eye shots without having to lie down but by just crouching. And most compacts have a macro mode that allows you to focus close and produce good results.
The difference in your photos will be huge as it will be an image from your subject's perspective. It will draw the viewer into the photo and make them feel like your subject is 'coming for them'.
View of Spider from Above...
View of Spider from Eye-level...
We have seen macro photos of insect or reptile's backsides or from above and they have little or no impact.
As humans we focus first on the eyes of the animal and photographing at eye-level or below provides you the best opportunity to get the eyes in focus.
The same goes for flowers - a side angle exposes the flower's stamen, which should nearly always be the focal point unless of course you are shooting the flower from above.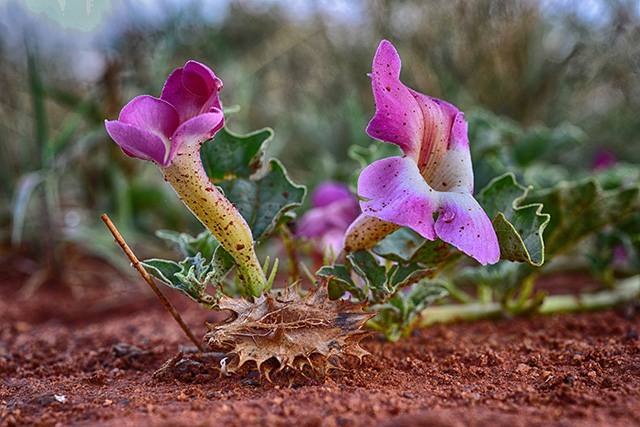 Eye-level macro photography produces photos that are always more intimate and interesting than shots taken from above.

---
Return from Eye-level Macro Photography to Safari Photo Tips
---
---

To make a safari rental booking in South Africa, Botswana or Namibia click here
---