Interview with Colin Mead - African Wildlife & Landscape Photographer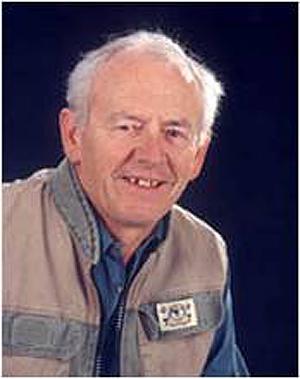 1. Hi Colin. How and when did you get started in wildlife photography?

My dad was a keen photographer, and gave me my first camera, a Kodak box camera. Then as a teenager I acquired a Miranda camera which I took with me when I traveled around the world for a couple of years.
Many years (and cameras) after that, in 1973 my wife and I visited Banff and Jasper National Parks in Canada, and I came back somewhat dissatisfied with my photographs, so within two weeks I had joined the Johannesburg Photographic Society, and my contact with wildlife photographers was established. My next purchase was a zoom lens, a Canon 150 to 600 mm, and that's when I started getting serious about wildlife photography.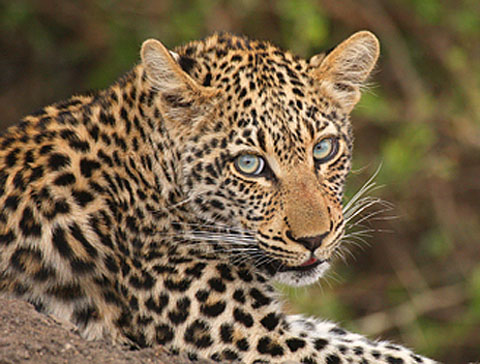 2. People like to talk about 'lucky breaks' but I think it's more hard work and passion that leads to a breakthrough to becoming a professional photographer. When was your breakthrough?

In my experience hard work and determination are much more likely to bear fruit. About 22 years ago I started selling my products at the Bryanston Organic Market. At that stage I had several books in print and was doing a number of calendars per year, so my product range was limited. But I started to find that, being established at the Market did provide me with my first direct access to the public, which I would not otherwise have had.
With hindsight, I realize that this 'direct access' was very important to my photographic career. I was thus able to sell my products and interact with my customers on a one-on-one basis at the same time. This led me, 16 years ago, to leave my Money Market job (where I'd worked for 33 years), and become a professional photographer. When people started wanting to buy my actual photographic prints to decorate their walls (many of which were wildlife), I realized that there was more demand for wildlife photographs than I had thought. It was at this same time that I made the decision to start picture framing, which I still do.
Another realization, about nine years ago, was that there was a huge demand for photography lessons. I had people asking me where they could go and learn photography, and I found it hard to know where to direct them, so I started teaching them myself. I now teach right throughout the year, once or twice a week, and the demand seems to be growing, which I put down to the advent and growth in technology of digital photography, and the relative affordability of it.
Then, seven years ago, the natural progression from courses to safaris happened. My students were saying "when are we going on a shoot?" The demand for the safaris has grown to an enormous extent. This year I have 15 safaris planned, most of which are already booked out. I even have people from overseas who regularly join me on safari.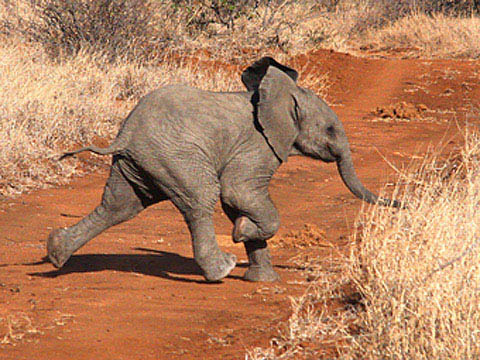 3. Before compiling the questions to this interview I went to find which book of yours I had in my library - I found Wilderness Heritage and Images of the Wild. Are these books still in print?

Yes, Wilderness Heritage and Images of the Wild are still available, as is Naked Wilderness (nudescapes in the Namib Desert).
4. Your books focus on the famous southern and east African game reserves. Having photographed in so many famous national parks do you have any favorite places or locations that keep drawing you back?

I just love being in the bush and other natural environments anywhere, but I certainly do have some favorite places, some of which I return to many times, and others I haven't yet had the privilege of going back to.
The Okavango Delta and Chobe Game Reserve in Botswana are favourite places, which I have visited on numerous occasions. Then, in Kenya, the Masai Mara and Amboseli National Parks were an experience I will never forget, and in Tanzania, the Serengeti and Ngorongoro Crater were real highlights for me, but I've only managed to visit them once so far. One place that draws me back fairly regularly, like a magnet, is Sossusvlei in the Namib Desert, and two years ago I did my 25th trip there.
Currently my teaching safaris (3 nights and 4 days) regularly take me to Madikwe and Timbavati, and I have a problem deciding which of these is my favorite. A relatively new destination discovery for me has been the Antarctic, via South America. Next February will be my third trip.
One other safari that I'm really looking forward to, will be a two week safari to Uganda, where we will be visiting Bwindi Impenetrable Forest to see the gorillas and some other exciting destinations in Uganda.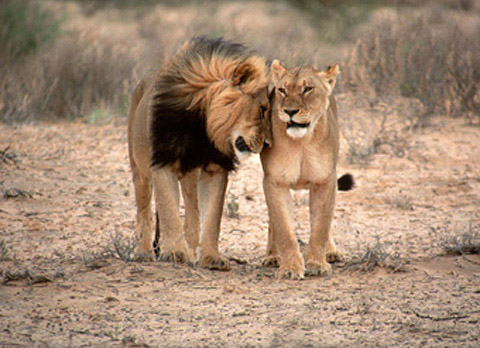 5. Does photography in these very different parks provide any unique challenges for photographers?

Each park is unique, although the fundamentals are the same. One example that comes to mind is trying to photograph from a 'makoro' (dug-out canoe) in the Okavango Delta, which is a very unstable base from which to wield a wildlife lens, and dangerous for your equipment, should you capsize!
I also found, when photographing in the Ngorongoro Crater that I had a tendency to want to show the environment more, because the crater wall (550 metres high) was such an unusual feature, as were the enormous yellow fever trees. This did mean that often the animals in the photograph were smaller than would normally be the case in wildlife photography and to effectively show the animals in their environment.
I also realize that photography in Antarctica is very challenging, with the stark, high contrast lighting and the intense colour of the subject matter completely different from Africa.
I have also been told when photographing in the Ugandan jungle, that there's not a great deal of sunlight filtering through, so I'm looking forward to that challenge.
6. What would be your top three photographic tips for wildlife photographers who want to progress to the next level?

A simple answer would be practice, practice, practice – the more you do this, the luckier you get! Having the right equipment in the form of camera and lens is essential, and you really need to be confident and ready to use your camera in a hurry, at any moment in time. Conversely, patience is also a very important factor.
I have also found that the use of my exposure compensation function button is enormously important and very relevant to the taking of better wildlife photographs. The quality of light close to sunrise and sunset is the best time for photography.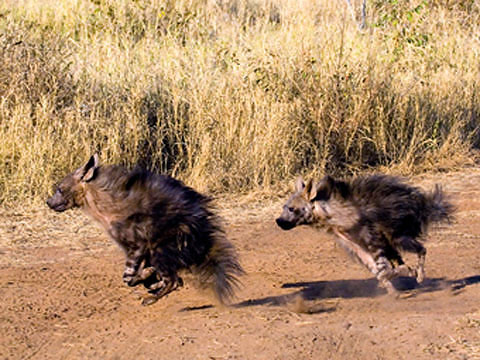 7. The professional photography market seems to be moving away from image and book sales to photographic workshops and e-Books. Have you found this to be so with your business?

E-books are a lovely idea and I know quite a number of people who enjoy making their own books of photographs to remind them of specific outings and occasions. I personally haven't ever produced an e-book – I go away too often.
I do agree with you that photographic workshops are growing more popular, as previously mentioned. I find my courses, both from home, and away in the bush, are definitely attracting more aspirant photographers and are increasing in popularity.
8. Please give us an idea of a typical day on one of your Photographic safaris.

A typical day on one of my safaris would start with a wake-up call about 40 minutes before sunrise, followed by a cup of coffee and a rusk, before jumping into our safari vehicle right at sunrise, armed with the appropriate clothing and all one's camera equipment at the ready, directly before we leave the lodge/camp. The game drive is between three-and-a-half and four hours in duration, during which there is a short coffee break and more rusks after about two-and-a-half hours.
We then return to camp for a delightful brunch. After brunch we have 'down time' of about three to three-and-a-half hours, when we attend to showering and ablutions, perhaps a little sleep or some reading time, and as often as necessary, a little extra tuition on the use of the camera is available shortly before afternoon tea. Immediately after tea we board the safari vehicle again for another three-and-a-half to four hours, to catch the afternoon light, and then usually just after sunset, we have a sundowner break, with snacks.
The last hour of the game drive is after dark, when we have the opportunity of seeing and hopefully photographing nocturnal animals. Then back to the lodge, and within about half an hour we enjoy our evening meal, which usually lasts for about two hours, and then those that want to stay up can sit around the camp fire and chat about the day, or anything else that's on their minds…. and thence to bed.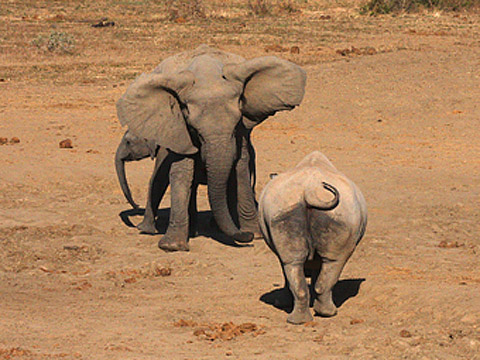 9. What are the most important criteria for someone wanting to choose a photographic safari? I ask this question as there are so many people offering safaris and I have heard some horror stories from photographers being crammed like sardines into safari vehicles to being stuck on safari with people they did not get on with.

Yes, cramming loads of people into safari vehicles is a no-no. I feel that a maximum of six guests, plus myself and the driver (8 in total), is the absolute maximum for a normal-size safari vehicle, and I have never had more than this.
Everybody has their own 'window seat' and camera equipment takes the middle seat. I have an arrangement with the lodges that they provide me with a dedicated vehicle just for my group alone. The safari vehicles that I use have four rows, with the ranger/driver in the driving seat, and I sit directly behind him, so that I can interact with him and act as liaison with the rest of the people as regards interesting information which the ranger may pass on to us, or the other way round, when the people in the vehicle have a sighting of animals from a higher vantage point. We work as a team. Nobody is jammed in the middle of the row. Being photographers we need our space, and unsquashed people tend to behave better!
Being a democratic society, my six guests /students rotate where they sit, so that each person gets to experience a particular seat just once on six game drives, over a period of three nights and four days. So everybody gets a chance of sitting next to the driver, sitting next to me, sitting on the top row and the second last row, and alternating left to right in the two back rows, etc.
In the case of a 3-night, 4-day safari, the game drives would be on a Sunday afternoon, two on Monday, two on Tuesday, and one on Wednesday morning before returning home.
The youngest person I've had on safari with me has been 15 years of age, and the oldest was 75. Ladies tend to outnumber the gentlemen for some reason. Very occasionally, I may even have somebody on board who doesn't even have a camera, but just wants to get out of the city for a while, and that's fine by me.
They're going to get the same verbal input regarding camera settings etc. as the other people do. I have generally been very fortunate as regards the people in my groups and I've only had two occasions where somebody hasn't behaved as well as I would have liked. This is out of a total of about 400 guests over the past seven years. One incident was alcohol-related, and the other guy was just 'bloody minded'.
A degree of diplomacy, mixed with authority, was what was required. What for me is a good indication on the success of my safaris is that I often have repeats, where some people come with me every year, sometimes two or three times a year. In fact, many of the people on my trips have become fast friends with each other, and with me, which is a real plus!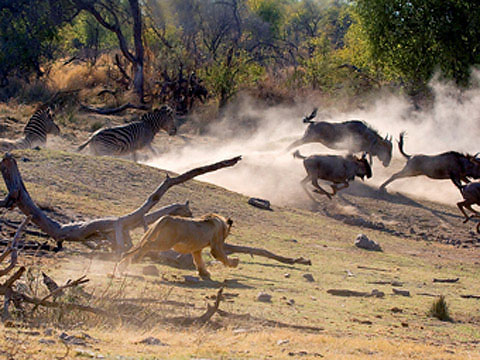 10. Some photographers see Photoshop as a necessary evil and they would much rather be out shooting in the field than editing while others love post processing their images. How do you feel about the digital darkroom?

When I was on film I had my own darkroom, and I spent many hours in it. Now I personally prefer being out shooting, rather than doing the editing myself. My process is as follows: After returning from a safari I take my memory cards into a professional laboratory (where I'm well known now) and they download all my photographs.
These are stored on my own external hard drive, which is kept at the laboratory, and I take home a copy of these photographs on a DVD. I later return and spend a couple of hours looking at my images on their large computer screen, which helps me to select the photographs that I think I can use, and they make me a set of jumbo postcard sized prints of these photographs.
I then look at these small prints at home, and select the best to make into 30x40 cm prints. I always have to bear in mind what photographs I already have on display at the Market (which at the moment number about 650, all of which appear on my website), so that I have a good variety of photographs at the market.
If I am unhappy with any of the photographs that I have chosen, where I feel they don't accurately depict what I saw with my own eyes, I will ask the laboratory to adjust the image slightly, to achieve the final result that I remember. I feel I have an obligation to reproduce the scene as I saw it, but I do not deliberately 'fiddle' with the photograph.
The only exception is in the case of a small range of black and white photographs which I now produce, where I remove the colour, and then sometimes bring back just a small amount of the original colour of say, the eyes and/or tongue of a leopard, for dramatic effect. This is to satisfy the modern home décor trend to have a black and white theme, for example, in a lounge or dining room.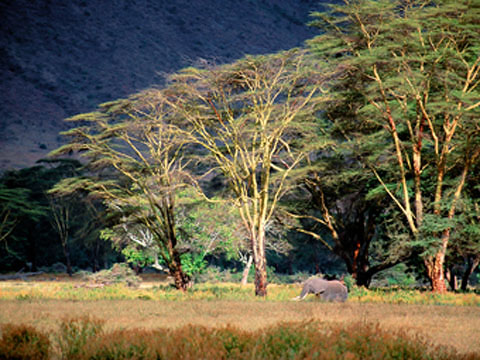 11. Photo equipment is important but some photographers are obsessed with having the latest body or lens. The camera manufacturers are partly to blame as their advertising says, 'if your photographs are just average then this new piece of equipment will change all that!' Where do you think a person wanting to improve their wildlife photography should focus their time, effort and money?

Good equipment is obviously a necessity, in both cameras and lenses, but the depth of one's pocket is definitely a factor.
I find that occasionally I feel the need to upgrade, but I certainly don't slavishly follow the latest equipment myself, especially if I find I'm satisfied with what I'm using and producing. In practical terms, I only find it necessary to upgrade every three or four years. It's true that, usually, the more you pay for a product, the better the quality, but there's a lot of good equipment out there which is also relatively affordable.
I have found that an image stabilizer lens has helped enormously with the sharpness of my wildlife photographs in particular.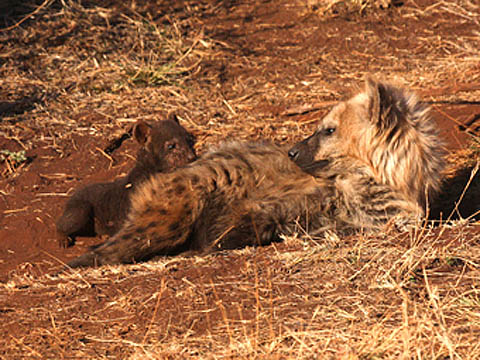 12. Any new books or projects coming up that you would like to mention?

I don't have any new books available, except for a new edition of a small booklet of motivational / inspirational stories from the African bush, which have been written by a well-known psychologist and good friend of mine by the name of Dr Lanette Hattingh, and I have provided the photographs for this booklet.
Incidentally, we have just reprinted our fourth edition of this 'African Wisdom' booklet, which is only available from Lanette or myself, and is not available in the shops. It's a very popular, small item, especially for folk who are traveling. I'm currently working on production of my various calendars and two new photo trips that I'm getting really excited about are one to the gorillas in Uganda and to the Antarctic.
I would like to say here that the life of a professional photographer, no matter what the subject matter, is quite unpredictable, and income can be erratic. It's not an easy occupation by any means. I'm often asked by aspirant professional photographers what is the best route to go, and I can honestly say that there is no one route to take, and every one of my peers has approached this occupation in a different way, and this applies to me too.
Nobody has a similar story. Some of my past and present students are already professional photographers in their own right, in various spheres of photographic activity. One thing that does not differ is that they are passionate, diligent, and dedicated to their photography.
To conclude I would say that I feel I have one of the best jobs in the world, and I certainly have the best wife in the world, who allows me the freedom to do what I love doing best!
Being married to Margaret for 46 years has been fantastic!
Thanks honey …
---
About Colin Mead...
Colin Mead has acquired international recognition for his wilderness photography on the African subcontinent. He markets a range of photographic wildlife products including signed prints, wall posters, computer mousepads, coasters, placemats, fridge magnets and postcards.
His publications include wildlife calendars and books showcasing the pictorial wealth of South Africa and its neighbouring territories.
Colin's products are obtainable at the Bryanston Organic Market (in Bryanston, near Johannesburg), by post or through his website.

Alternatively you can contact Colin by phone or email as follows:
Tel: 011 706 4425
Fax: 011 706 8763
Cell: 082 456 2984
All photographs on this page are copyright Colin Mead
---
Return from Colin Mead to Interviews page
---
---

To make a safari rental booking in South Africa, Botswana or Namibia click here
---