Boulders Safari Lodge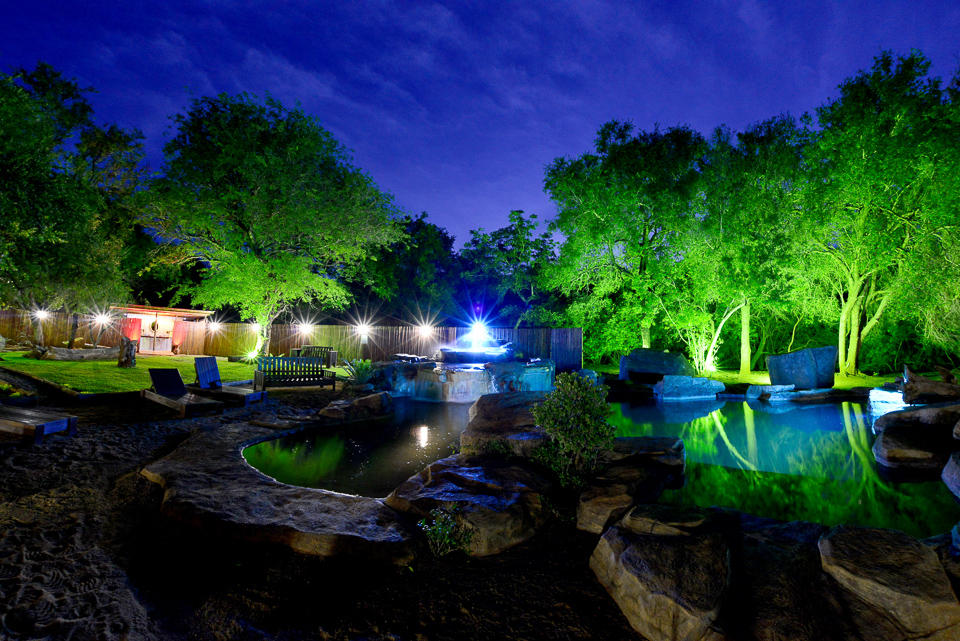 Location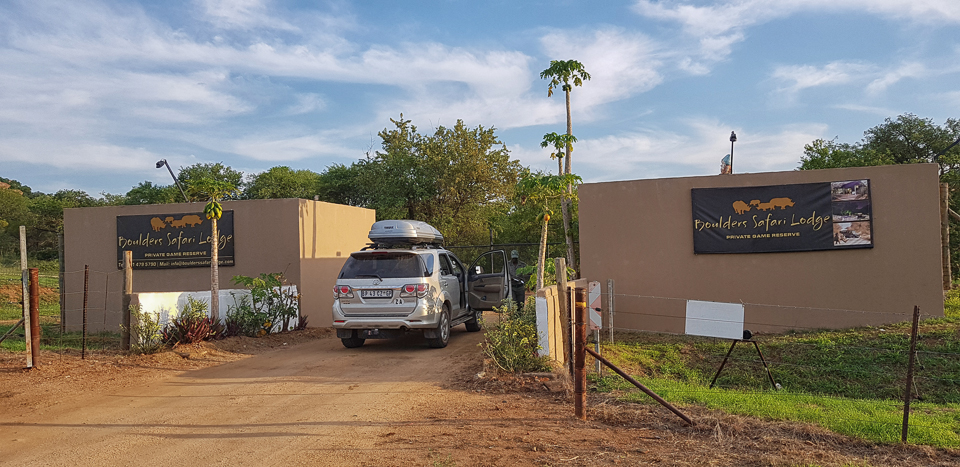 Boulders Safari Lodge is situated just past the town of Malelane in the Lowveld and only 11 km away from the Kruger National Park's Malelane entrance gate. It is located just off the N4 on a 7000 ha private game reserve surrounded by boulders and koppies.

About Boulders Safari Lodge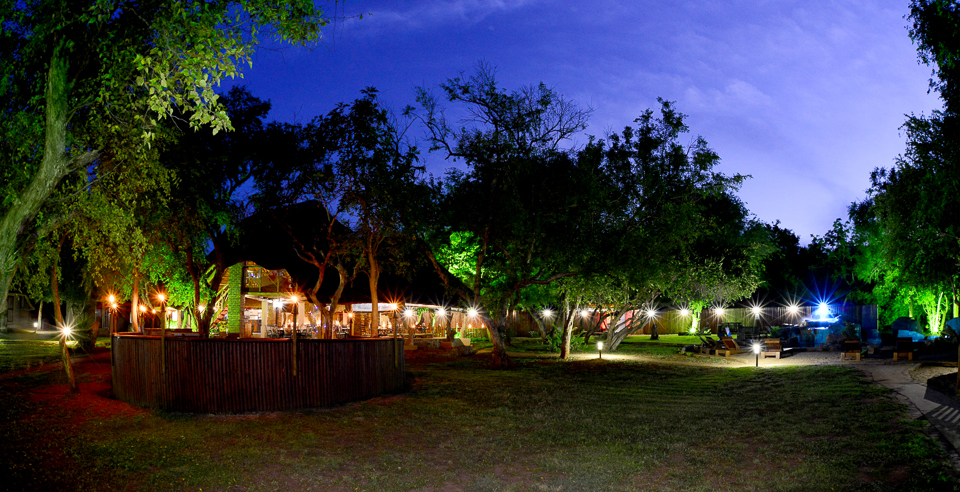 On arrival we were warmly welcomed with cold faces cloths and as we entered the main lodge we were given our welcome drinks and introduced to Leon, the GM. After our welcome drinks and paper work done, we went off with Leon to explore the lodge grounds.

We had no idea what to expect and were amazed at how beautifully laid out this lodge was. A graveled pathway leads to the main lodge; restaurant, bomas, toilets, bar and upstairs lounge area.
At night the lodge looks amazing with all the colored lights that light up the lodge grounds, especially the unique ablutions!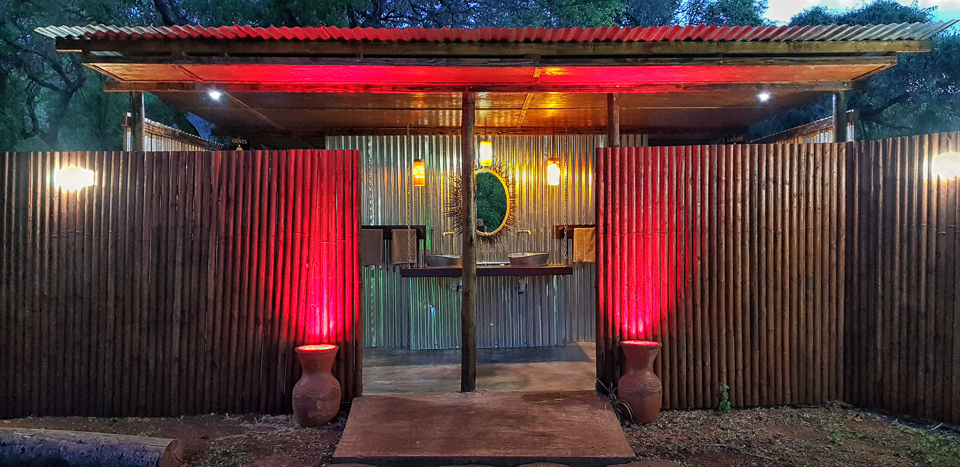 His and hers ablutions
Wash basins and mirror surrounded by porcupine quills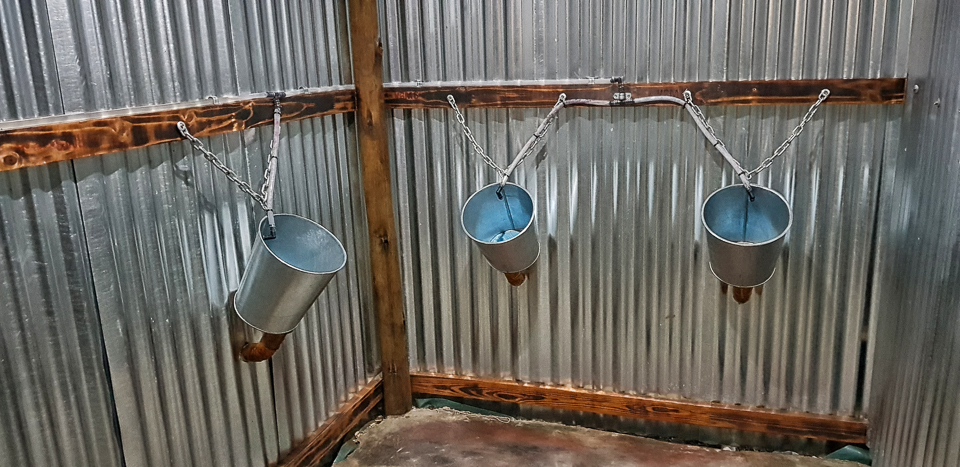 Bucket urinals
The cosy upstairs lounge offers a peaceful atmosphere where you can sit and enjoy a sundowner.

A stunning rock pool just off the boma area is beautifully lit up at night, giving it an inviting ambiance. The lodge is unfenced, and animals often pop in, like a buffalo who likes to relax in the swimming pool!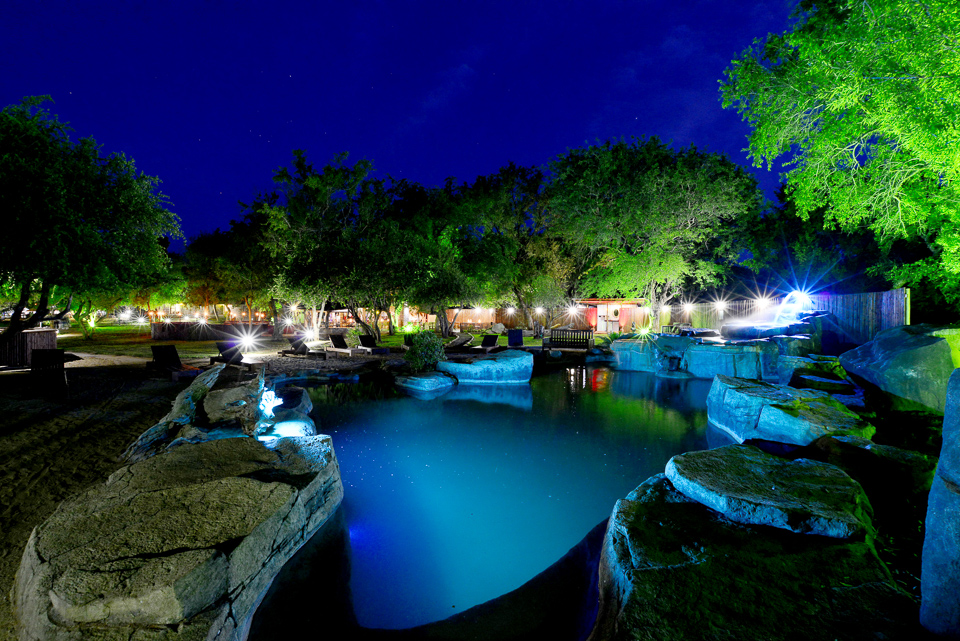 The lodge and surrounding area is home to many animal species - Impala, Kudu, Zebra, Nyala, Giraffe, Buffalo and also very rare game such as Roan, & Sable Antelope. 

There is a Kruger sightings board in the garden, so guests can see what others have seen during the day in the Kruger National Park.

We stayed there on the 21st and 22nd December and it was lovely seeing all the Christmas decorations, giving a home-away-from-home feel.

Food & Drink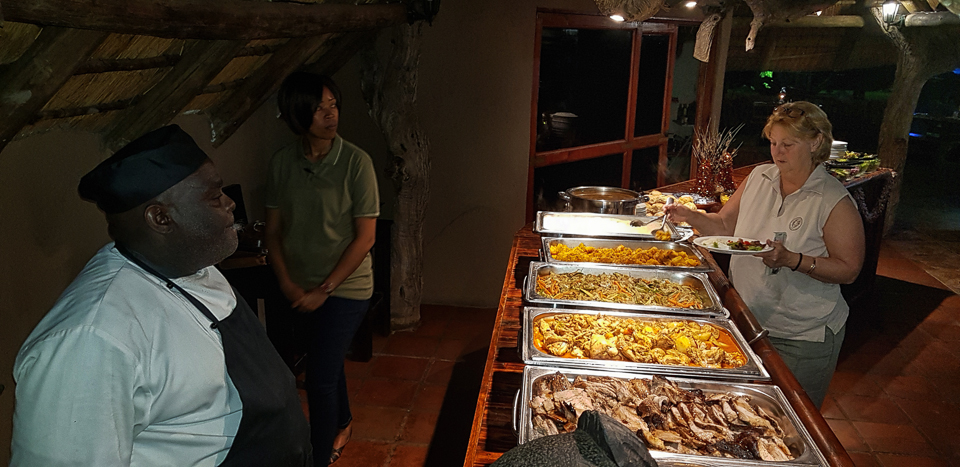 The large thatched dining area offers buffet meals. We had our breakfast and two great dinners. The ceiling fans are a nice touch during the summer months to cool you down while you eat.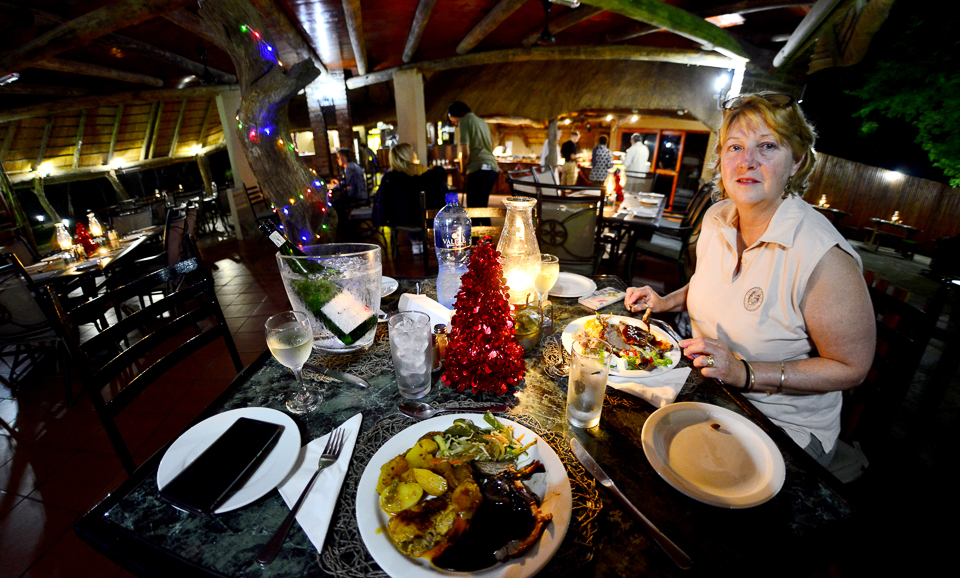 The three bomas provide dining under the stars; these areas are where they have their braais for larger groups and big functions.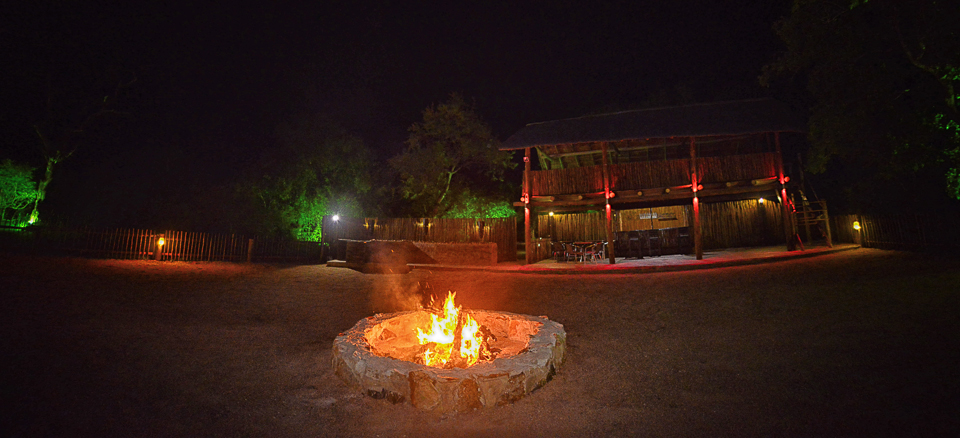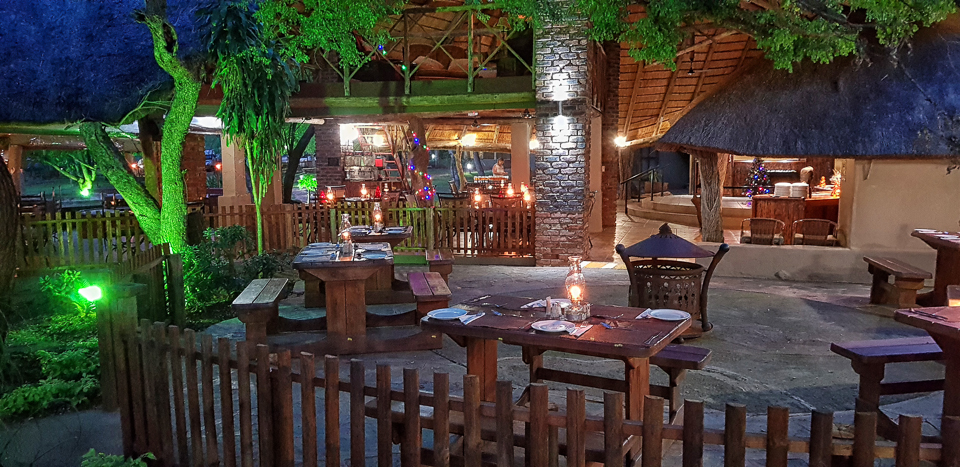 We enjoyed sharing a boma dinner with a large group from France.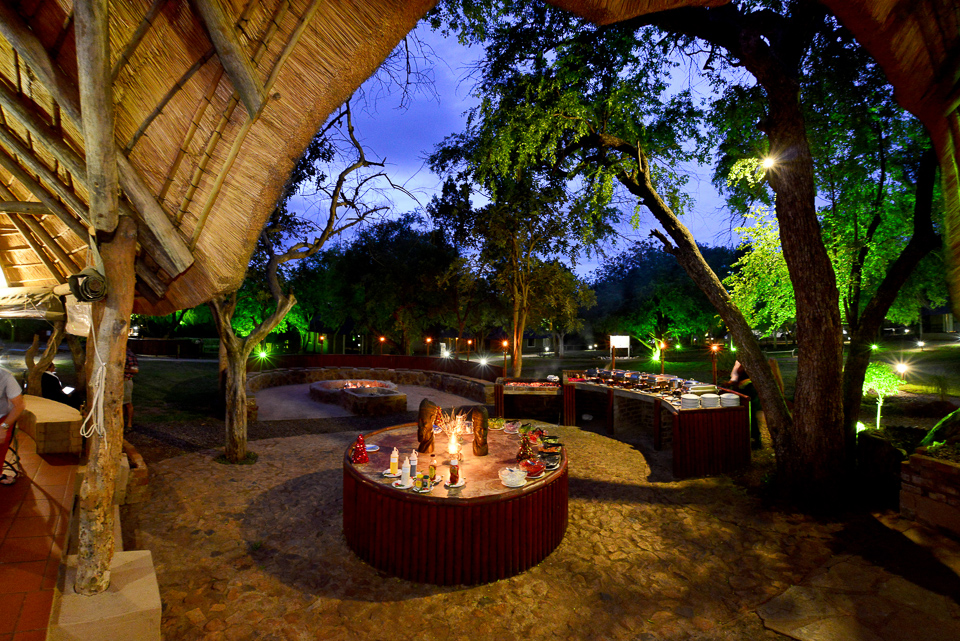 The fully licensed bar area is just up a step or two and offers a wide range of South African wines.

Accommodation at Boulders Safari Lodge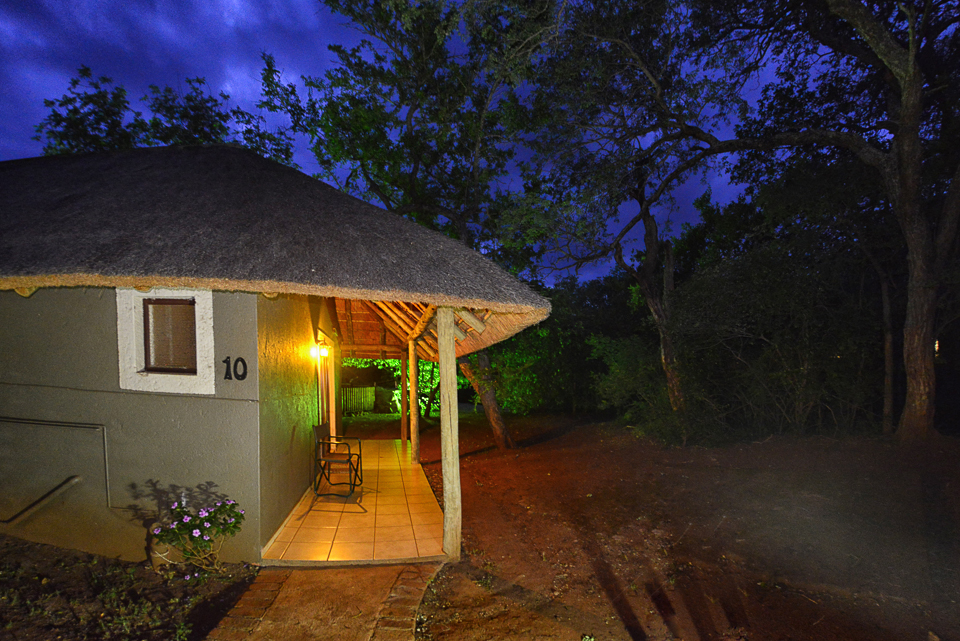 There are 24 Standard thatched-roof units that are nicely decorated and spacious, with two twin beds, nightstands with lamps on each side, a separate toilet, basin, shower, and a tea and coffee station.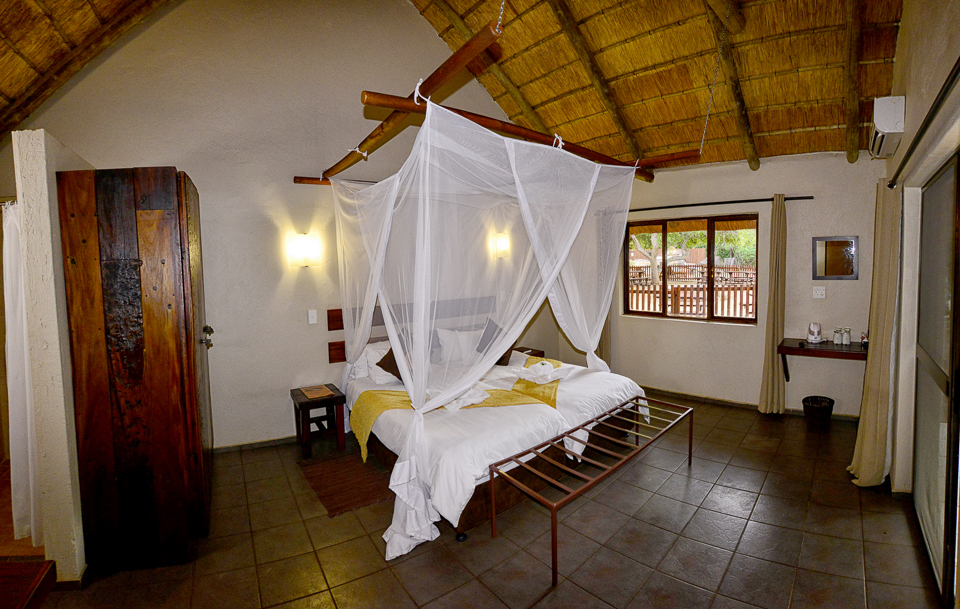 A lovely touch was that the towels were folded into various animal shapes on each bed; a glass sliding door leads to the patio and allows you to sit and view the surrounding bushveld.
We were visited by a side stripped Sand snake in front of our patio. He stayed there for some time while we photographed it then slipped away into the bush.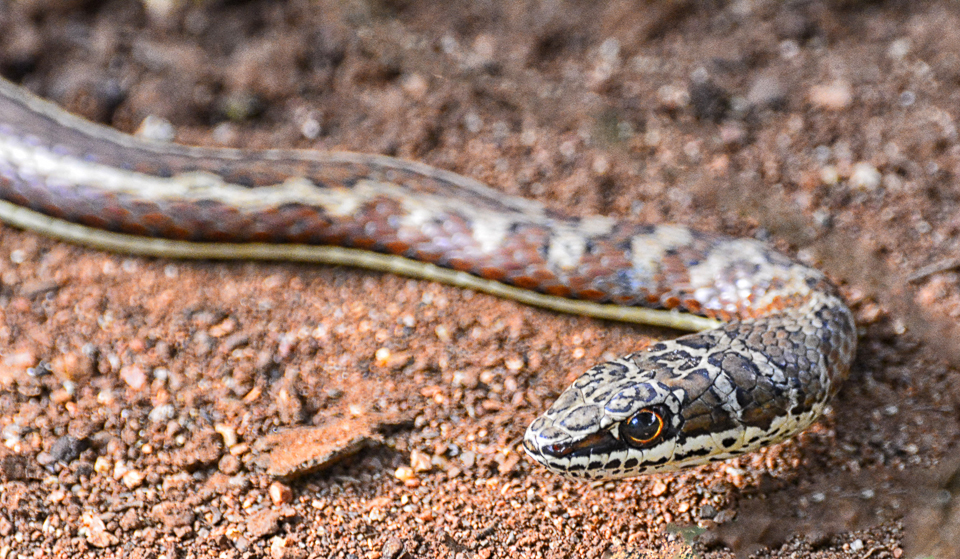 The two thatched deluxe units offer spacious interiors and a fold-down sleeper couch that can accommodate young children and a small bridge crosses over the river that leads to more units on the other side.
---
Should you wish to get the eBook, click on the book cover above, then click 'Add to Cart' where you'll see a button called 'Add Promo Code'. Click on it then add the word K2K and the 33% discount will be automatically applied. This code is valid until the end of the month, so don't delay!


"Planning a Kruger trip? A new guide by pro photographers holds the key to good pictures. 

Learn from the folks who spent 517 days in the park and make your photos sing!" 

- Romi Boom, Editor of Wildcard Magazine, South Africa

---
Activities in & around Boulders Safari Lodge
There are loads of activities available in and around the area that will guarantee a memorable experience.
Guided Safaris into the Kruger National Park can be booked - Morning, afternoon and full day Safari Game Drives; Bush Braais and safari game drives on the property and Bush Walks in the Kruger National Park. Please note that Conservation Fees are excluded from their Game Drive rates.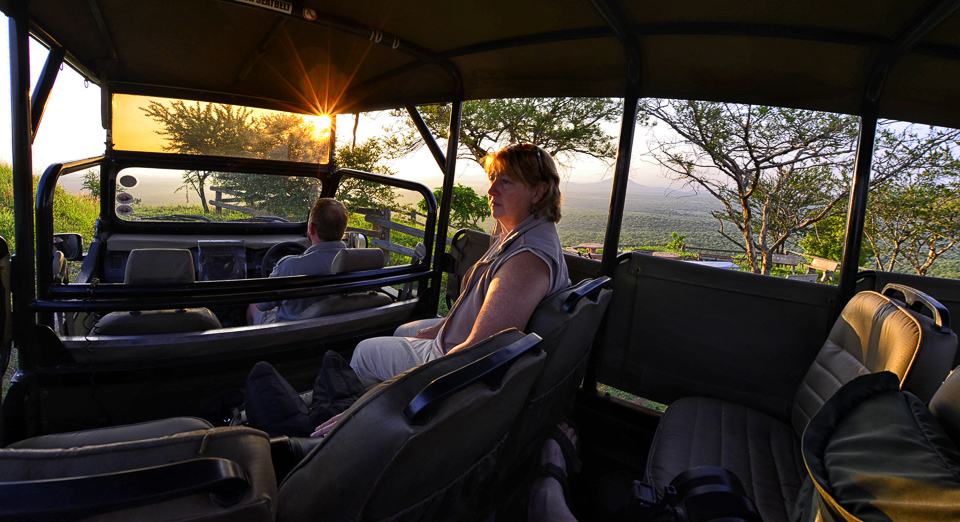 We enjoyed our game drives on the Boulders property; we got to see Buffalo up close with egrets flying round them as they walked through the veld.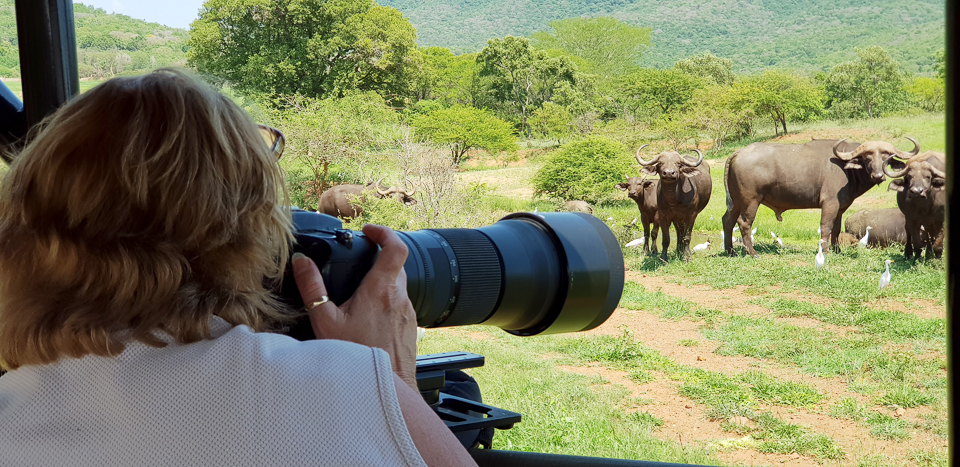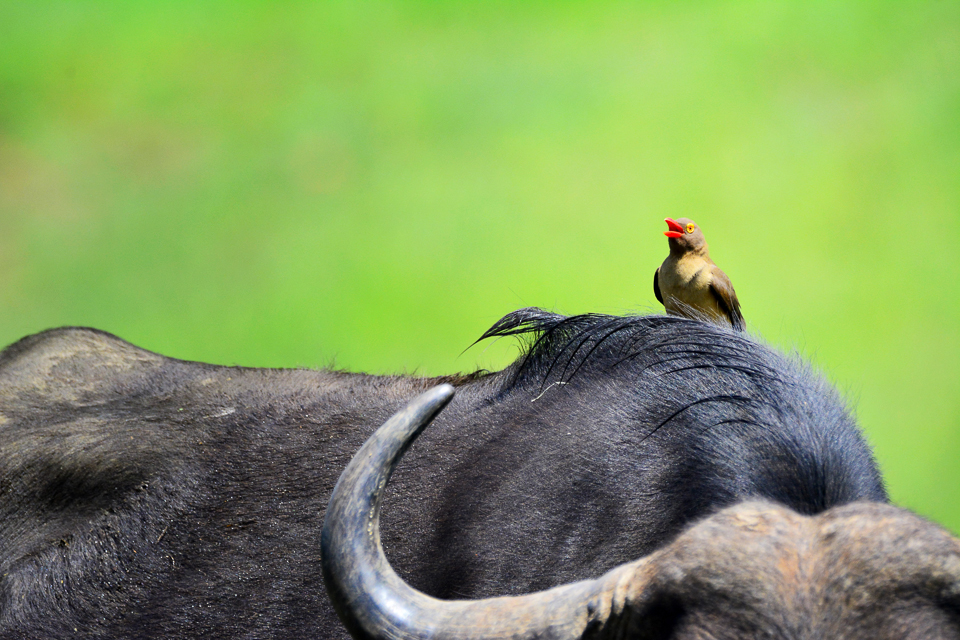 We also saw two Eland which Leon said he had never seen there and didn't know they had on the property, sable, giraffe, gnus, kudu and impalas.

Leon took us to some beautiful spots where Mario got some lovely landscape photographs of the huge boulders and the surrounding bush at sunrise and sunset.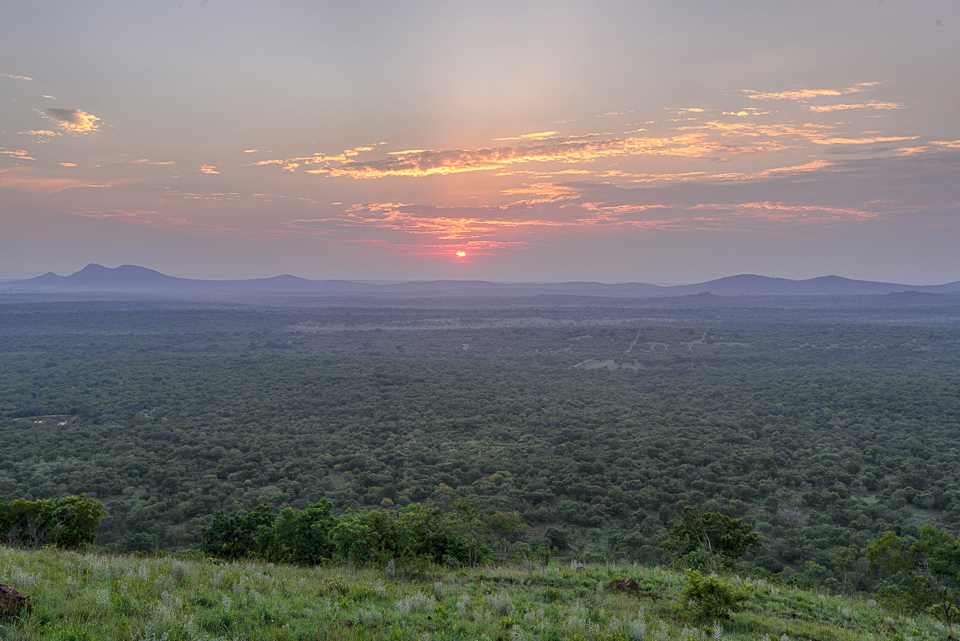 Sunrise overlooking the Boulders Safari Lodge property with the Kruger park in the far distance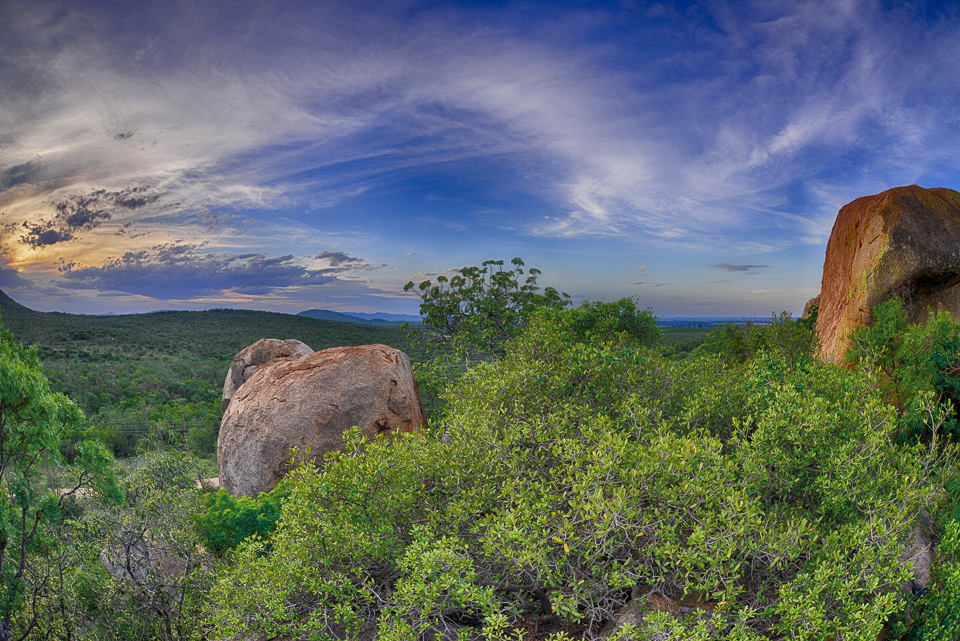 Boulders at sunset
The bird life in this area is great; we saw an owl, Fish eagle, Yellow billed stork and the Pied Kingfisher.
Don't put your cameras away at night as we got to photograph an owl at the boma and scorpions in the Mopane trees round the lodge.

Our Kruger Park Sightings
We had some great sightings on our self-drive safari into the park...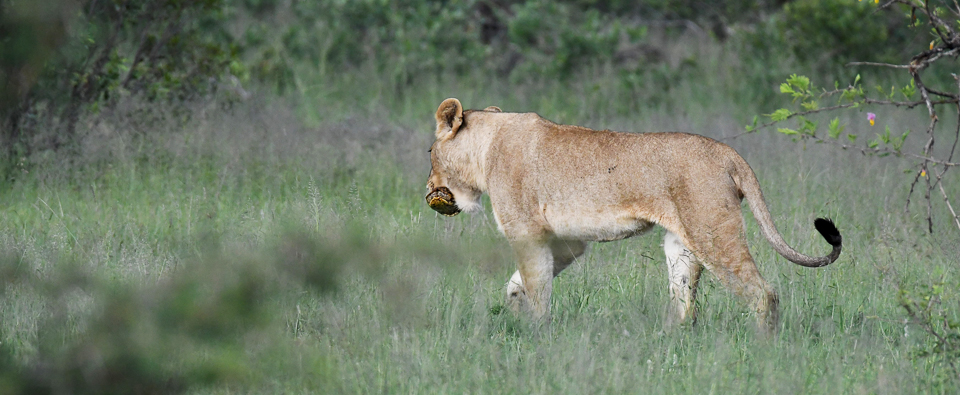 Lioness carrying tortoise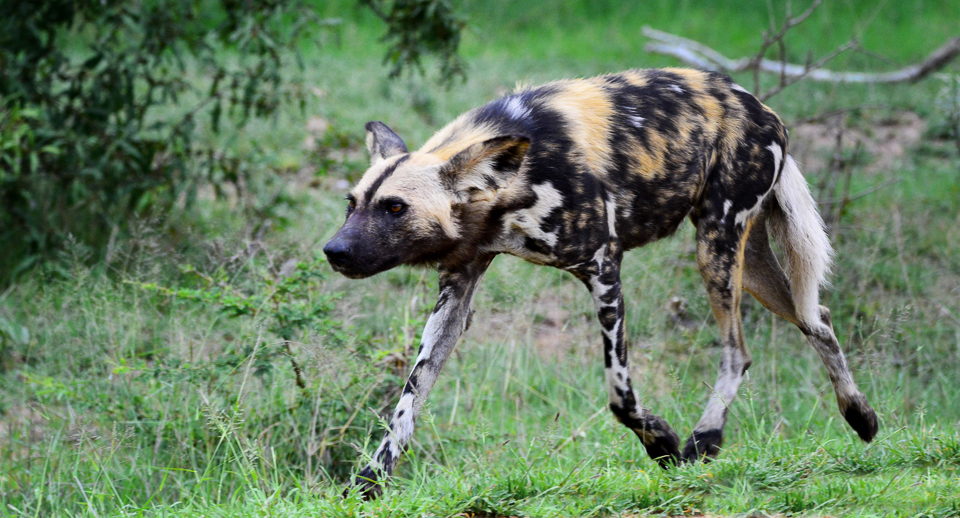 Wild dog stalking hyena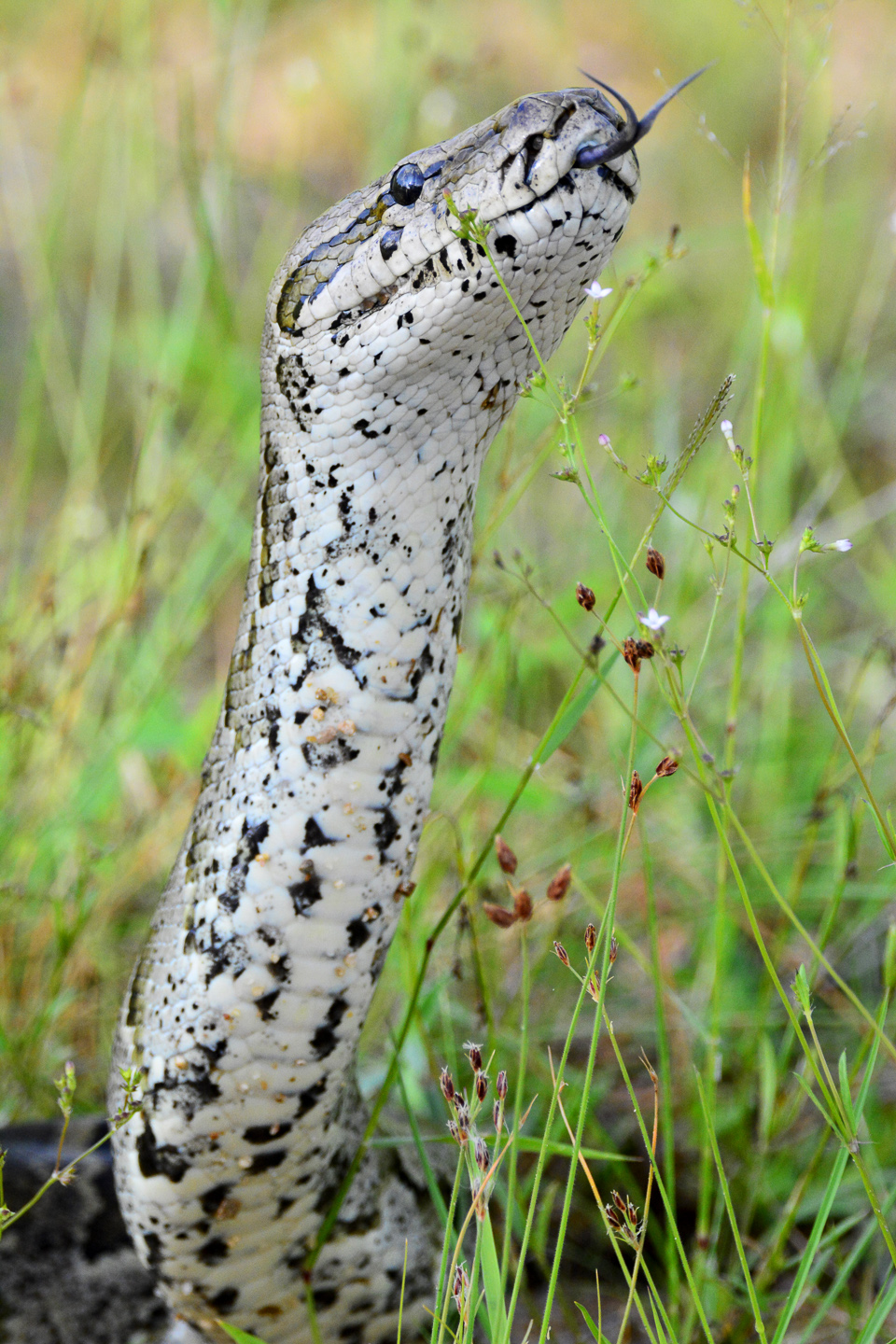 Rock python licking dew off grass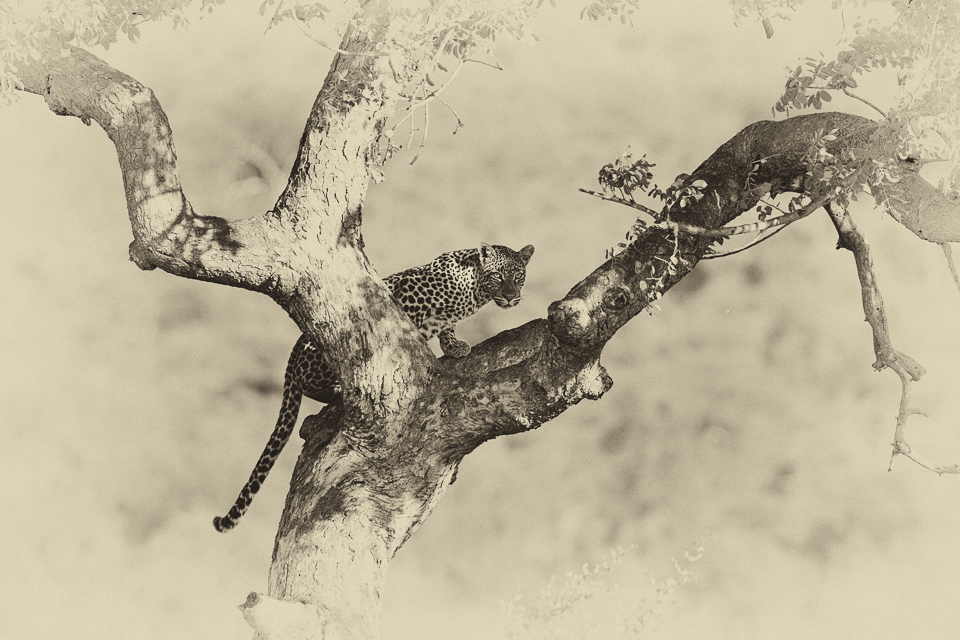 Leopard in tree
Boulders Safari Lodge Conclusion
If you are looking for accommodation outside of the Kruger National Park and want to still have that bush experience, then you really can't go wrong with Boulders Safari Lodge.
The staff members were friendly and helpful, and want to make sure your stay is as enjoyable as possible.
Thank you especially to Leon who is so passionate about his Lodge and wildlife in general, you made our stay very special.
---
For more information or to book your stay please visit the Boulders Safari Lodge website.
---
Return from Boulders Safari Lodge to Kruger Park
---
---

To make a safari rental booking in South Africa, Botswana or Namibia click here
---