Mafikeng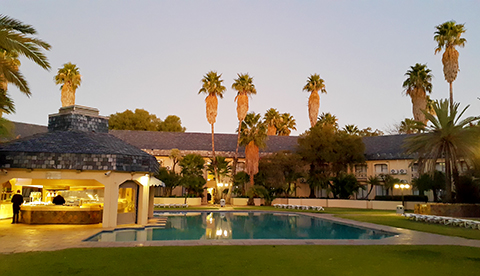 1. Mafikeng Hotel: Walmont Hotel at Mmabatho Palms
The Mmabatho Palms is the premier hotel in Mafikeng, or 'Mahikeng' as it's now officially called. The service and food are both excellent. We have been staying at this hotel nearly every year since 2005.
The food and service did take a dip in 2013 but we are pleased to say that both are up again after our most recent stays, from 2015 to date.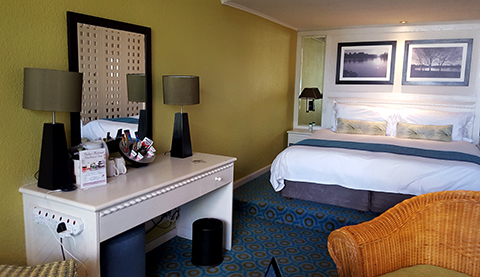 It is a true oasis, situated just outside the city center of Mahikeng. 
Rooms have an air-conditioner, bath plus shower, and TV with selected satellite channels.

The central courtyard has a swimming pool with a pool terrace and bar and the resort has a range of sports and recreational facilities.
Guests also have access to all the casino, dining, and convention facilities at Mmabatho Palms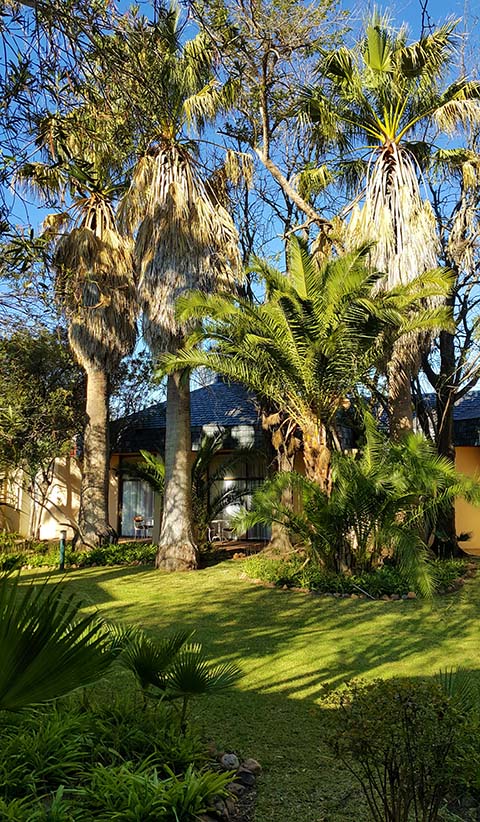 The hotel is large and has beautiful gardens with magical palms and other trees and shrubs, providing a tranquil atmosphere. 
UPDATE - THE HOTEL BURNT DOWN IN SEPTEMBER 2021
---
For more information and to make your booking please click here
---
2. Mafikeng B&B: Ashden Lodge
Ashden lodge is just a few kilometers from the city center and borders the Mafikeng Game Reserve.
It has eleven rooms with large en-suite bathrooms, six of which have showers and five have both a shower and a bath.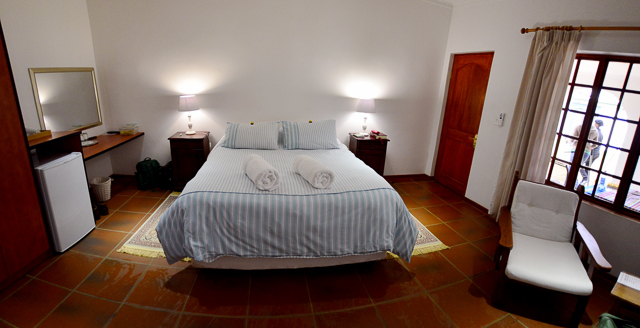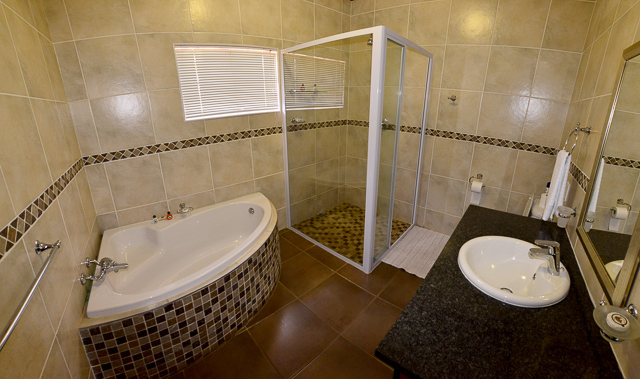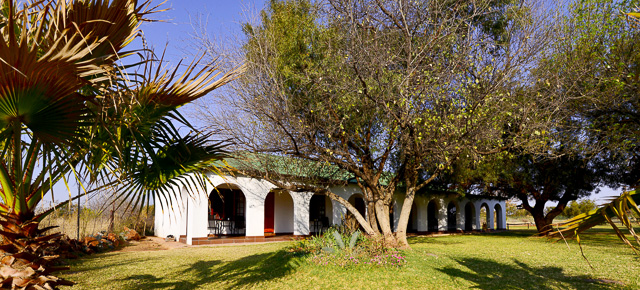 This farm-style B&B is situated in a garden setting with a few little critters running around like the dassies and the great bird-life, which add to your stay at this lodge.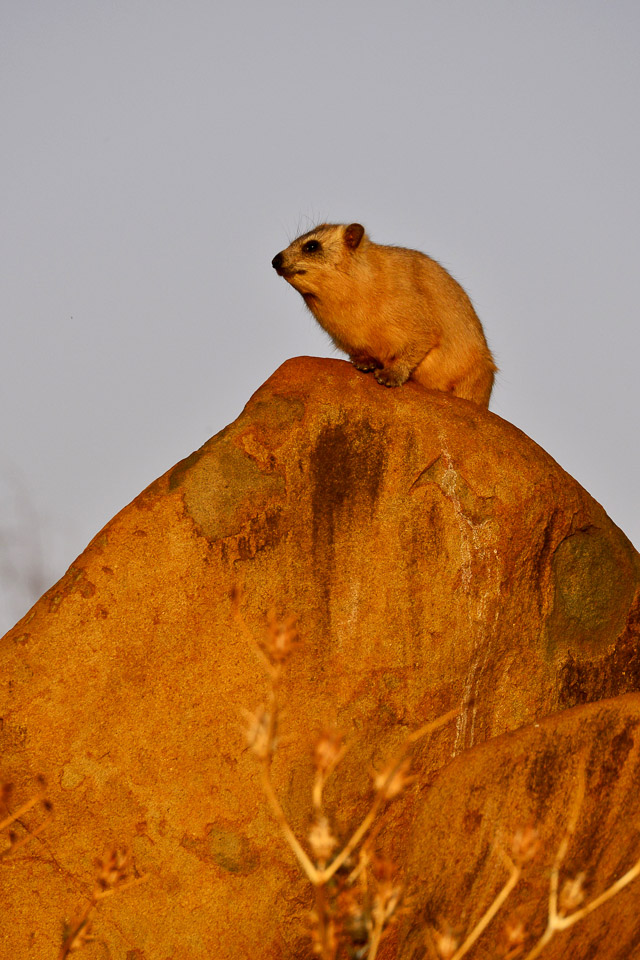 Breakfast is served either in the dining area during the colder months or on the covered patio in the warmer months.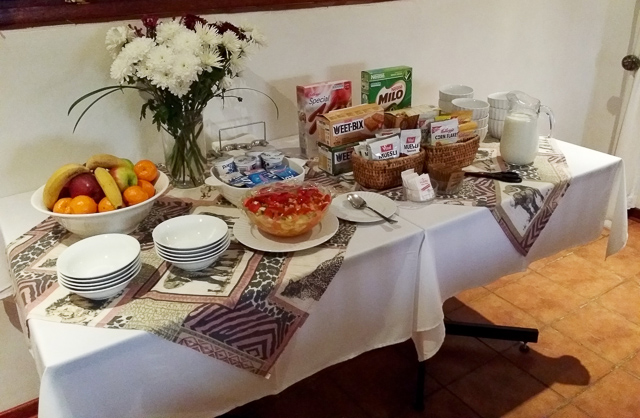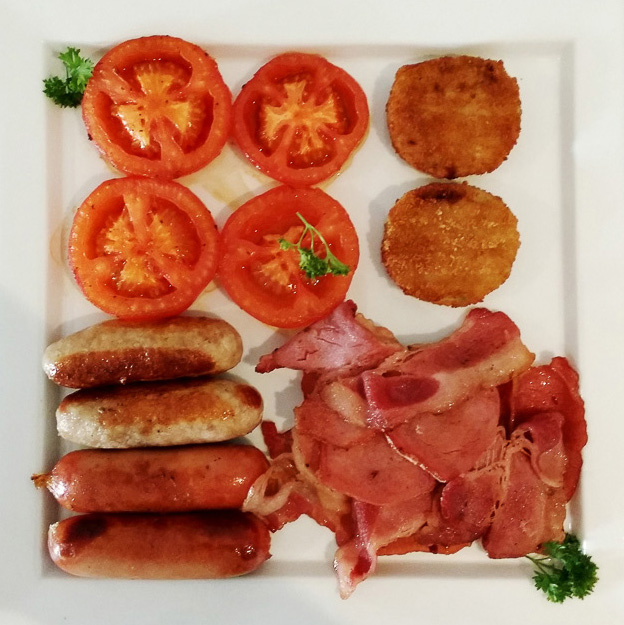 The Lodge operates on a B&B basis but you can use their kitchen to prepare your evening meals. While we were there a couple of people heated food that they had brought from home.
If you would rather eat at a restaurant, there are no great ones - we tried one of the local restaurants, referred to us as 'the best in Mahikeng' - but it left much to be desired.
We would suggest you rather braai your own meat at Ashden Lodge or eat at the Mmabatho Palms.
There are braai facilities (Weber braais) available on the veranda, for those who would prefer to braai like we do - just remember to bring your own wood or charcoal.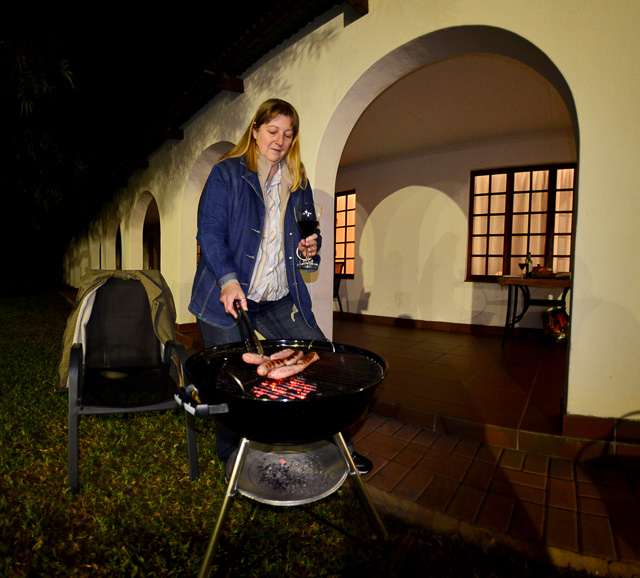 Both establishments tend to be used by business people and tourists as they are good stopovers for travelling to Botswana, Namibia, Zimbabwe or when doing business in Mahikeng.
The Mmabatho Palms is our favorite Mahikeng stopover for a few reasons:
Good food and service

Comfortable rooms

Secure parking

Restaurant

Room service

Handling of problems
Two associates of ours were burgled while staying at different B&Bs in Mahikeng and their laptops were stolen so security is a major concern and we feel very safe at the Palms Hotel.
Every business will run into problems - it's how they handle it that matters...
We had made a reservation at Ashden Lodge in June 2015 but when we arrived the owner said "sorry, we don't have a room available" and she said it was our fault - we got the dates mixed up.
Ashden Lodge seems to be catering mainly for business people and we were informed that they had people staying their for 2 to 3 months so I guess they take preference over people who were going to stay for just 4 nights.
When we got back home we emailed the owner proof that we did not get the dates mixed up - it was their fault. 
We then booked into the Mmabatho Palms - we are grateful they had a room available at such short notice - but were given a room above the restaurant, which gets noisy at nights and when we complained they immediately upgraded us to one of the quiet executive suites.
Well done to the Palms - Ashden Lodge could take some pointers from you in terms of problem-solving!
---
---
Return from Mafikeng to Safari Stopovers page
---
---

To make a safari rental booking in South Africa, Botswana or Namibia click here
---