Pilanesberg Trip Report - July 2010
We decided to visit the Pilanesberg Game Reserve for a few days during the 2010 Soccer Worldcup.
It was a great trip as soccer fever had hit the Pilanesberg!
The park was very colorful with flags at all the lodges and at the Pilanesberg Center...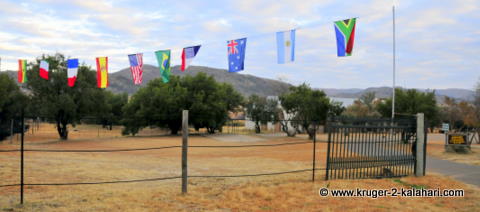 ...and Traveller's Joy flowering throughout the park...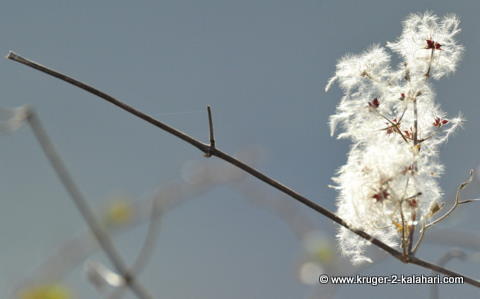 Our very first sighting, just past the Pilanesberg Center was this male lion walking in the road...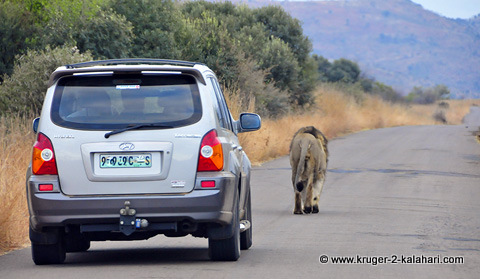 We visited a few of the bird hides where we photographed birds such as this Darter...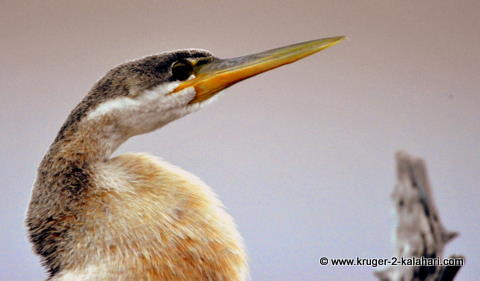 ...and this Sacred Ibis...
Rathlogo bird hide was full of water and a hippo had made this his temporary home...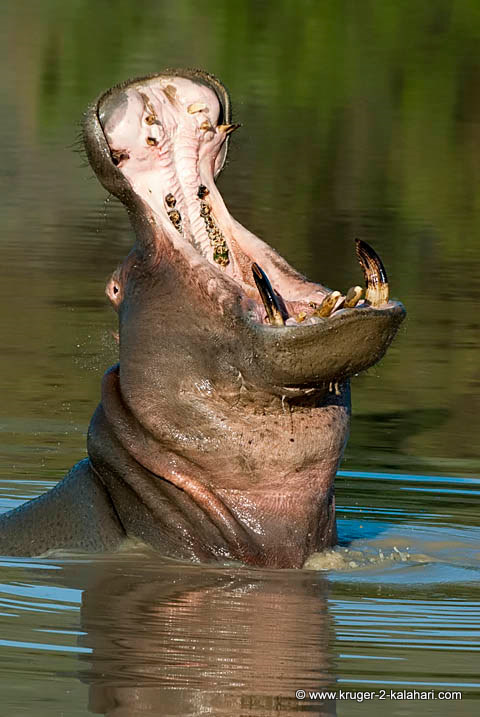 (The hippo photo was sharpened in Photoshop while all the other photographs in this Pilanesberg Trip Report were sharpened with Picasa. Can you see the difference!?)
We also got some nice photos of animals drinking...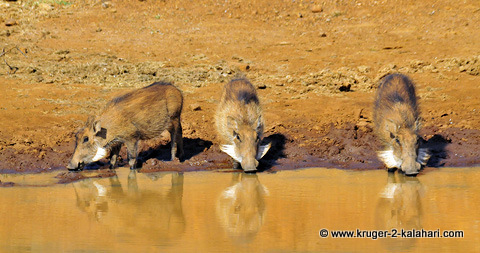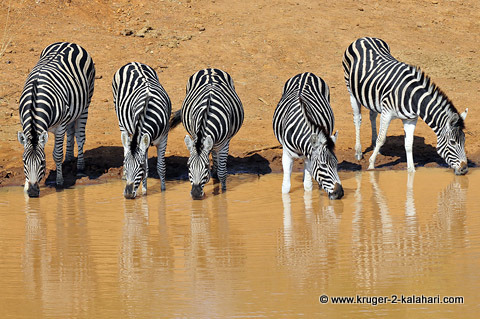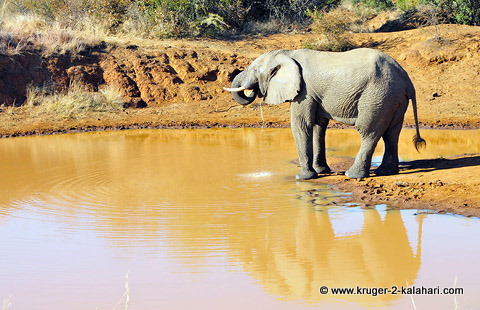 We were very close to the elephants so we could zoom in for some close-ups...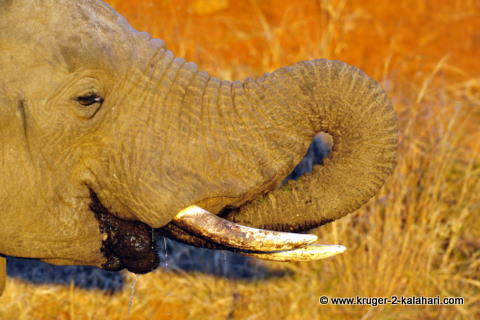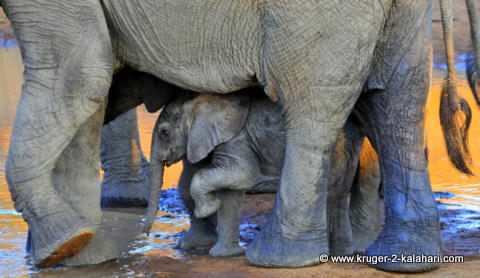 We saw some rare animals such as this Mountain Reedbuck on the mountain loop...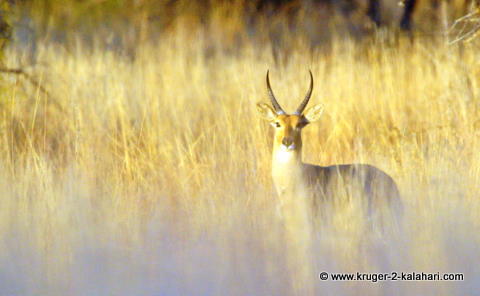 ...and Eland at Lake Mankwe...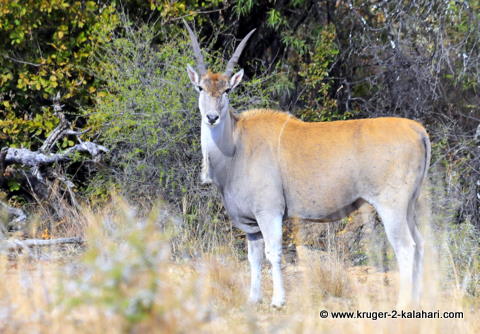 We came across this elephant carcass along Dithabaneng...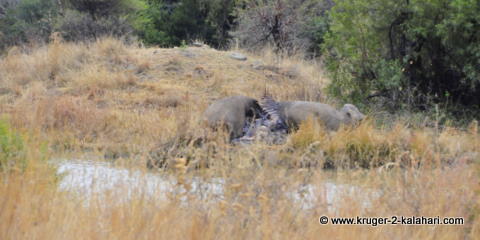 Lions were feeding on the carcass yet all these people were out their vehicles...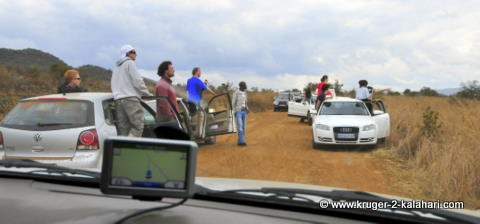 You'll notice that no one is looking behind them - they are all fixated on the carcass so if a lion was walking back to the carcass it would go right past them! If it attacked someone then it would be "shoot the man-killer!"
The bird hide at Makorwane dam had been rebuilt after it burnt down...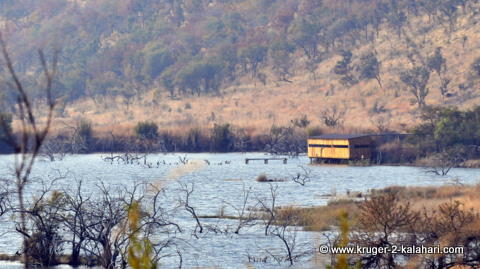 You will see the old wooden poles sticking out the water in front of the new hide. It has been built much further back - let's hope the new fire-breaks will not get this hide as well!
The German soccer team was at Manyane. They were being transported in this bus and had been taken into the park to have lunch at the Ke Monate Boma.
You will notice the police car to the left of the frame plus the ambulance to the right...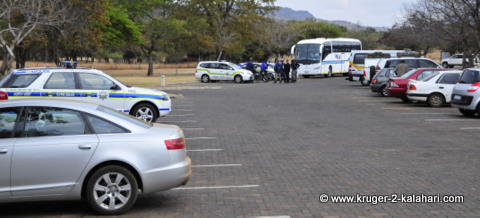 We counted seven vehicles plus about eleven South African Police, Traffic Police and emergency services staff - quite an impressive escort for the German team...!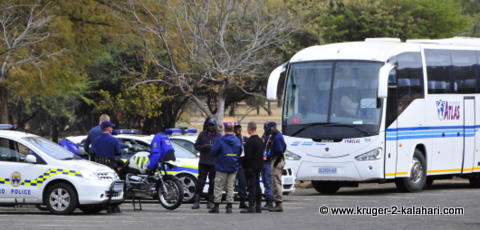 We were waiting to photograph the team players but it seemed they were enjoying their game drive and lunch too much so we carried on with our game drive.
Many motor vehicles had flags and side-mirror 'socks' showing which team they supported...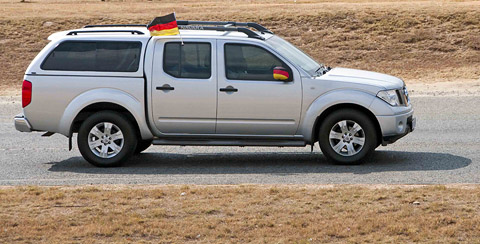 We saw a few white rhinos...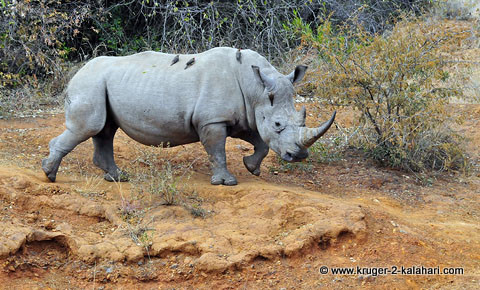 ...many Red Hartebeest...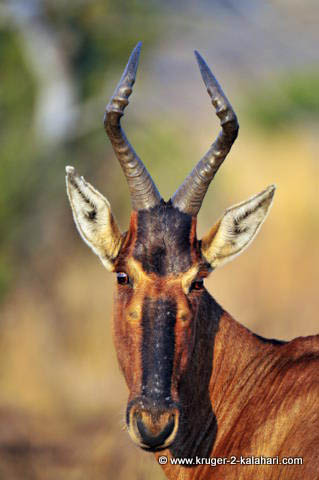 ...and lots of Kori Bustards walking through the burnt veld...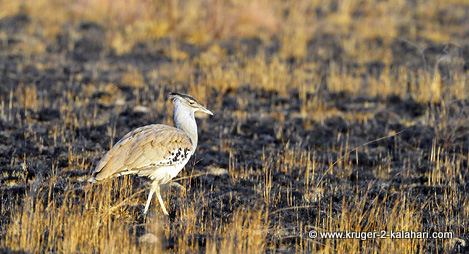 There were many South American supporters in the park and they were having a great time. Here they are all pointing to a black backed jackal that was watching a lone wildebeest...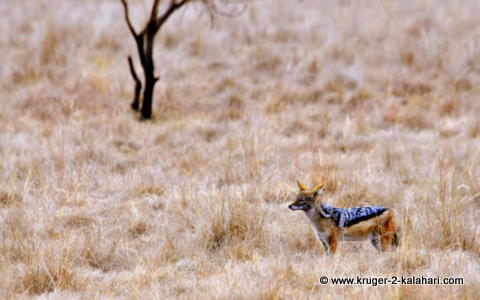 These two visitors were photographing each other with animals in the background...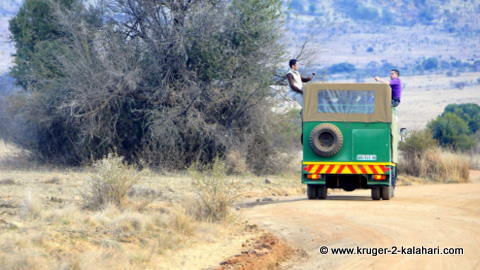 The one had the herd of eland behind him and the other had the jackal and wildebeest behind him. You may be asking yourself if we booked this trip months in advance? No, we booked a few days before we left.
We heard that all the hotels and lodges in South Africa would be full over the June July soccer worldcup period but we were amazed that most of the lodges were not full.
We asked a few visitors where they were staying and it seems they found cheaper accommodation outside the park.
When we did some research on lodge prices we found that some lodges had increased their prices, just for the soccer worldcup month by nearly 100%...!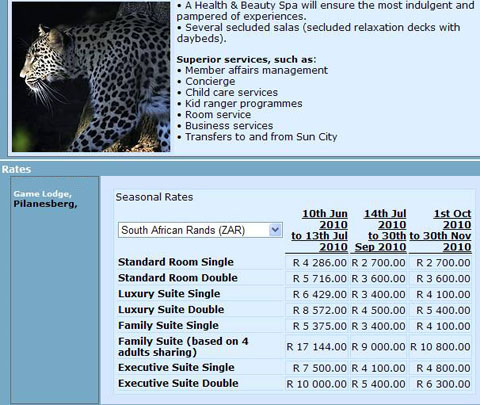 Now if I am a potential visitor and I see that I am being 'punished' by these high rates I either will not come to South Africa or I will find a more reasonable place to stay.
Many lodges saw this as an opportunity to make a lot of money in a very short period but it seems to have backfired on them.
Instead of reducing their rates to encourage higher numbers of visitors they increased the rates and chased potential visitors away.
(The above image appeared on a travel agent's web site so perhaps the travel agent inflated the prices in order to make more commission?)
Not all the hotels and lodges had these high price increases, a few kept their prices as before the soccer worldcup and I think they may have reaped the rewards of higher occupancy levels.



In Bakgatla we photographed this vervet monkey raiding the bins...
...this crimson breasted shrike...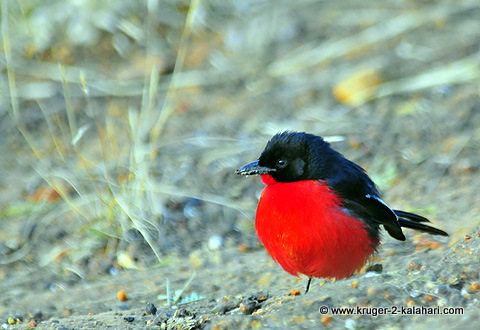 And every night we had domestic cats visiting us for scraps of food at our chalet...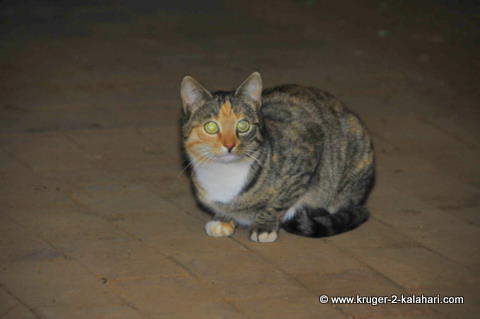 On the day we left we saw these FOPS (Friends of Pilanesberg) people clearing some viewpoints.
These people are all volunteers who work for no pay to build hides, clear vegetation and other perform duties as needed...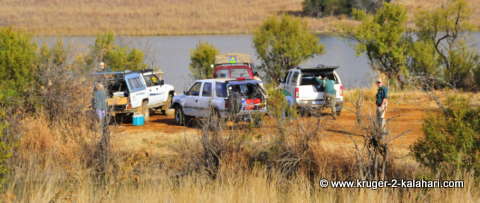 ---
Return from Pilanesberg Trip Report July 2010 to Trip Reports
---
---

To make a safari rental booking in South Africa, Botswana or Namibia click here
---